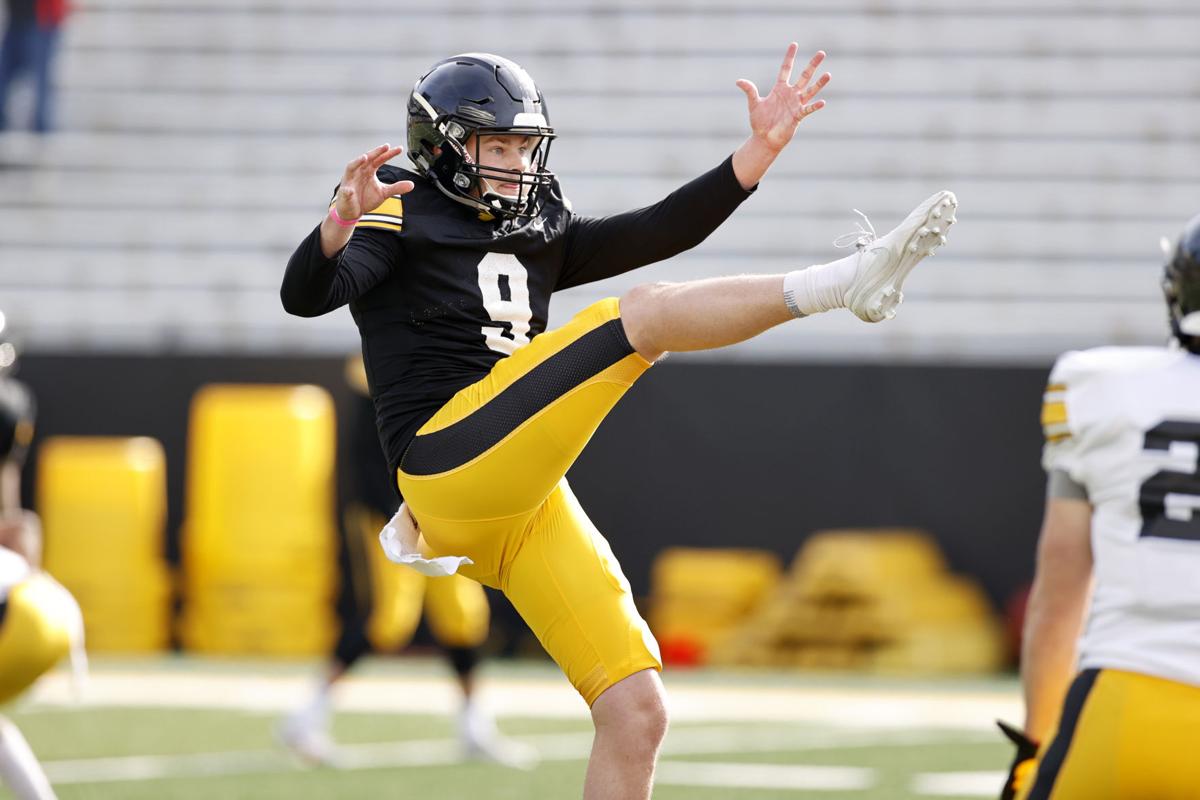 Iowa punter Tory Taylor was named Monday as the Big Ten co-special teams player of the week.
The sophomore from Melbourne, Australia averaged 51.1 yards on eight punts in the fifth-ranked Hawkeyes' 27-17 victory at Iowa State on Saturday, including a career-best punt of 69 yards in the third quarter.
Five of Taylor's eight punts were downed inside the 20-yard line and only one was returned.
Taylor shared the honor with punter Adam Korsak of Rutgers, also a Melbourne, Australia native who averaged 52.2 yards on six punts for the Scarlet Knights in a win at Syracuse.