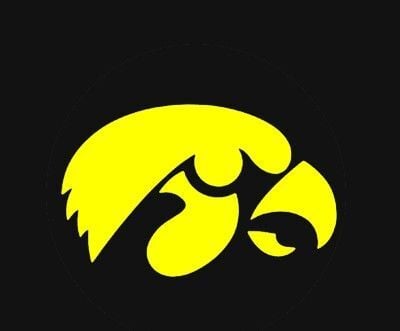 One day after the NCAA ended its 15-month recruiting dead period, the University of Iowa football program added an all-state lineman from Wisconsin to its 2022 recruiting class.
Jack Dotzler, a 6-foot-7, 265-pound offensive lineman from Waunakee, Wis., announced Wednesday night on Twitter that he has committed to sign with the Hawkeyes in December.
"I was born to be a Hawkeye," Dotzler wrote. "I am 100% committed to the University of Iowa! Thank you to everyone who has supported me along the way."
Dotzler made his decision after his Waunakee team, which played a spring schedule during the recently completed academic year, finished with a 6-0 record.
He was a large school first-team all-state selection of the Wisconsin Football Coaches Association, which selected an overall all-state team that included players whose teams played in the fall and those that played in the spring.
Dotzler was unanimously named by the Associated Press to its 2021 all-state team that consisted of players from teams that played a spring schedule.
Along with being among the prospects who have visited campus on his own in the past, Dotzler is scheduled to participate in a camp at Iowa later this month.
Dotzler selected the scholarship offer from Iowa over offers from Arizona State, Indiana, Iowa State, Michigan State, Penn State, Purdue and Vanderbilt. He also entertained offers from Dartmouth, Harvard, Northern Iowa, Eastern Illinois and Illinois State.
Ranked by Rivals and 247Sports as a three-star prospect on a five-star scale, Dotzler is the first offensive lineman to commit to the Hawkeyes in their 2022 recruiting class. He is ranked by 247Sports as the ninth-best prospect in Wisconsin high schools in the Class of 2022.
Iowa picked up earlier verbal commitments for the current recruiting cycle from a pair of defensive ends — Aaron Graves of Southeast Valley High School in Gowrie, Iowa, and Caden Crawford of Lansing, Kan.