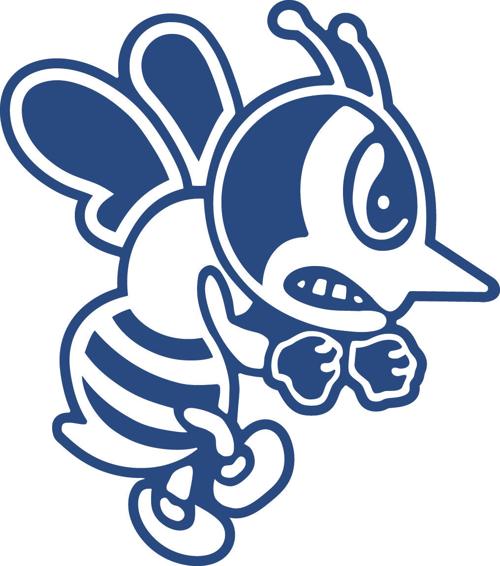 Success began in the trenches for the St. Ambrose football team this season, something reflected Friday when the Mid-States Football Association announced its all-conference teams.
Four Fighting Bees linemen — two on each side of the ball — were awarded first-team all-Midwest League recognition, the largest collection from any program in the conference.
Bernard Buhake and Ryan Zitkus, who both finished the season ranked among NAIA national leaders in sacks, repeated as all-conference selections for their work on the defensive line while offensive linemen Brian Ciciura and Jett Schmitt received all-league honors for the first time.
The four first-team selections were the most for the St. Ambrose program since five Fighting Bees were honored following the 2016 season.
Buhake, a second-team choice in 2018 and 2019, ranks third nationally with 16 tackles for a loss, and his seven sacks were the eighth most among NAIA players for the delayed 2020 season. The senior from Arlington, Texas, finished with 43 tackles.
Zitkus, a senior from Bloomington, Ill., was a second-team pick in 2019. He ranks in the top 25 nationally with 5.5 sacks and 12 tackles for a loss among the 33 tackles he recorded during the Bees' 5-3 season. Zitkus finished his career 10th on the program's career list with 11.5 sacks.
Ciciura and Schmitt anchored a rushing attack that averaged 157 yards per game from their offensive tackle positions and also protected three quarterbacks who started games for St. Ambrose.
Both are underclassmen. Ciciura is a sophomore from Tinley Park, Ill., while Schmitt is a junior from Kickapoo, Ill.
The Fighting Bees' Sam Kerr landed a spot on the second team as a tight end. The junior from Lodi, Wis., caught 18 passes for 168 yards and one touchdown while lining up at the superback position.
Three additional St. Ambrose defenders — all key contributors on a defense which ranked sixth nationally in defending the run and eighth in sacks — earned honorable mention honors.
Zak Alberts, a sophomore defensive back from Byron, Ill., and two senior linebackers, Liam Kelly of Chicago and Jaxson Nelson of Decatur, Ill., were awarded honorable mention status.
Nelson, who led St. Ambrose with 68 tackles and had two interceptions, was recognized for the second straight season. Alberts finished with 58 tackles, intercepted two passes and broke up seven more while Kelly also recorded two interceptions and finished with 47 tackles including seven for a loss.