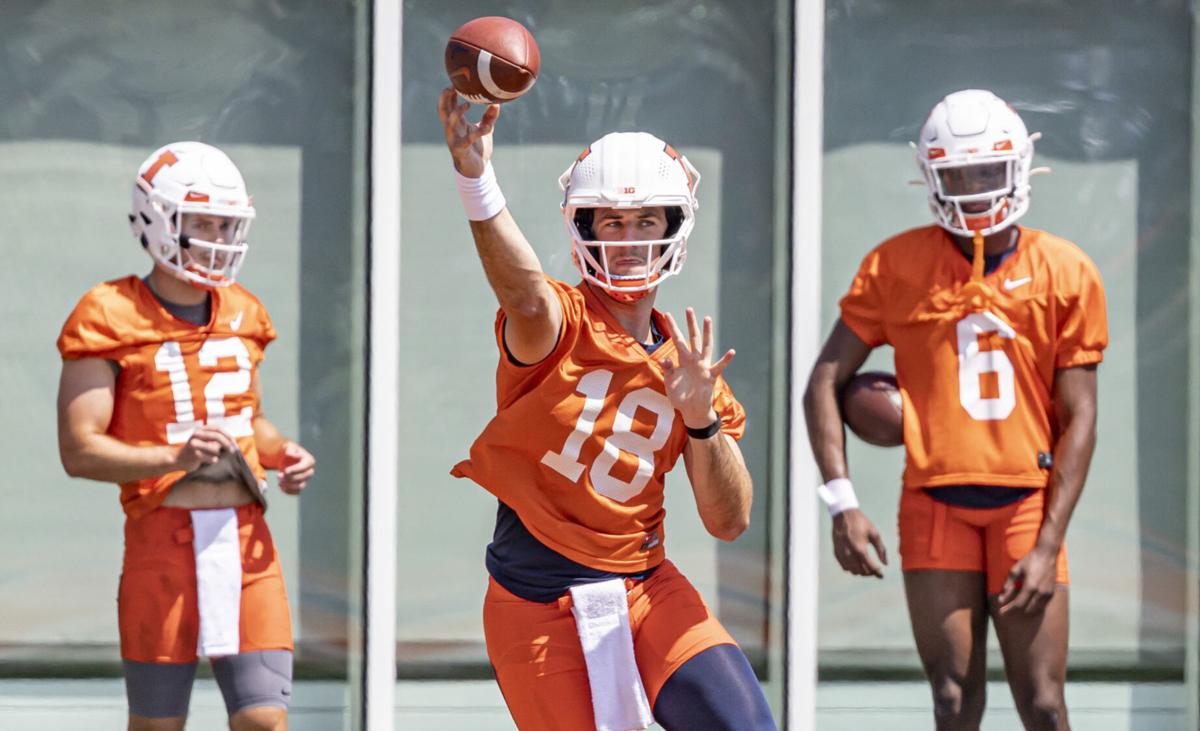 Nebraska (0-0) at Illinois (0-0)
Basics: Noon, Memorial Stadium, Champaign
TV/radio: Fox; WFXN (1230 AM), WRMJ (102.3 FM)
Storylines: Former Prophetstown High School and University of Iowa star Brett Bielema makes his debut as the Illinois head coach, returning to the Big Ten for the first time since he served as Wisconsin's head coach from 2006-12. The Illini have an experienced quarterback in Brandon Peters and a handful of solid Big Ten veterans, including linebacker Jake Hansen, center Doug Kramer and offensive tackle Vederian Lowe. Nebraska is entering its fourth season under Scott Frost, who is 12-20 in Lincoln. The Cornhuskers are hoping for a breakout season with a dynamic offense built around QB Adrian Martinez.
Iowa Wesleyan (0-0) at St. Ambrose (0-0)
Basics: 1 p.m., Brady Street Stadium, Davenport
Storylines: St. Ambrose opens the season with the renewal of an old rivalry when Iowa Wesleyan comes to town for the nonconference opener. The two programs last played in 2012 when the Bees won the last of 14 straight against the former league rival. SAU leads the all-time series 33-12-2. SAU coach Mike Magistrelli said the Tigers feature a wide-open "air raid" offensive attack with a number of returning players from four spring games despite having just three seniors and three juniors on their roster. Stiles Walker, a freshman from Pleasant Valley, is the lone area player on the IWC roster, which features players from New Jersey to California. Sophomore Tom Casey is expected to make his QB debut for the Bees.