CHICAGO — Coleman Hawkins and Terrence Shannon Jr. completed another step in the NBA pre-draft process with the NBA Combine in Chicago on Tuesday and Wednesday.
Both players did tests and competed in scrimmages as part of their job interview for NBA teams, and will get feedback before deciding to stay in the draft or to come back for a final season at Illinois.
Former Illinois player Brandin Podziemski also participated after a standout season as a transfer at Santa Clara.
Shannon has been consistently projected in mock drafts as an early- to mid-second-rounder, while Hawkins has been in the second round of some mock drafts. Podziemski is also projected as a second rounder.
Shannon had the fastest three-quarter court sprint time of any player and had six points, four rebounds and three assists in 16 scrimmage minutes. He had a game-high plus-minus of plus-31 while his team won 107-88.
Hawkins played in the second scrimmage and put up three points, five assists and three rebounds in a little under 20 minutes where he was a plus-20. His team also won, 122-95.
Both have been working out for NBA teams and will continue to do so before the deadline to decide on their future at the end of May.
"I'm rooting for him; he's rooting for me," Hawkins told reporters at the combine. "We both have goals and dreams that we want to accomplish. We both will be cheering each other on throughout this journey."
They've also been keeping their options open and have paid attention to what Illinois has brought in from the portal. Mid-major veterans Marcus Domask and Justin Harmon have headlined the class so far while the Illini are looking to address the point guard spot to help finish out the roster.
In an ideal world for Illinois, a new guard and the retention of Shannon and Hawkins completes next year's team.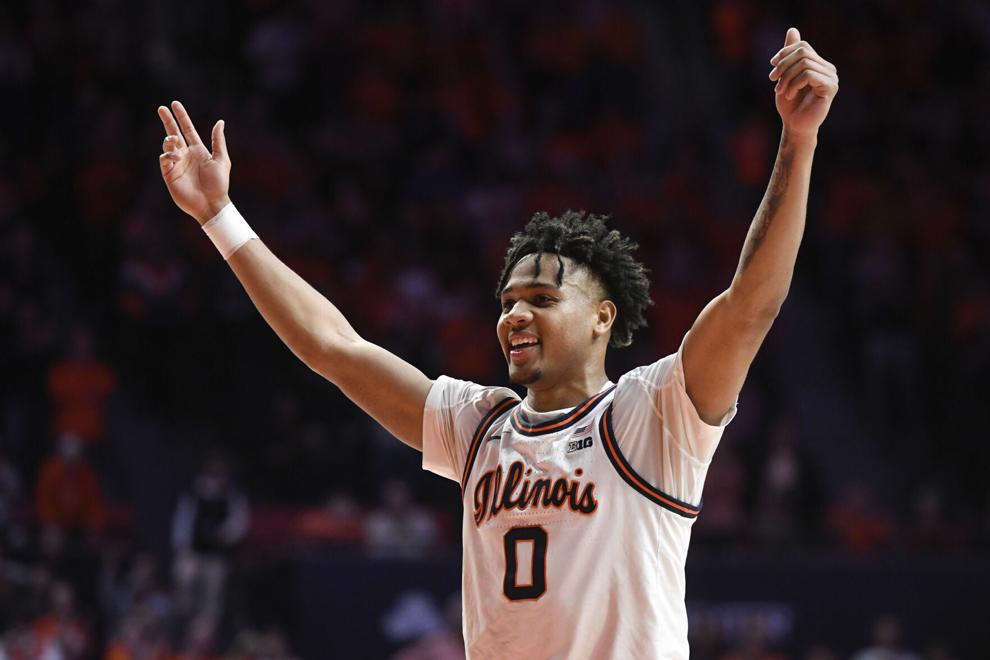 "I pay attention," Shannon told reporters at the combine. "I know everybody they got coming in. I know they want me back and I know they want the best for me. If that's staying in the draft, then that's what it will be. If it's going back to school, they'll do that, too."
Hawkins tried to recruit some players from the portal, and is also considering the type of team he would be joining if he makes the decision to return. If either Shannon or Hawkins stay in the NBA Draft, Illinois would have to look for replacements.
"They've made some solid additions, I've tried to get some guys, tried to go out and recruit some guys," Hawkins said. "Sometimes credits don't line up or this or that. It's kind of tough. I feel like I can play on any team. It's just a matter of, if I go back next year, is it going to be the same. Like a decent year. A good year, but not a great year. I wouldn't want to have a good year; I'd want to have a great year that shows the separation. I tried to bring in some pieces but things didn't align. They've had some solid additions and I can play with anybody, really."
A lot of that decision-making is being decided over the next couple weeks. If both rise up boards and get security on their draft position and potential contracts, early second-round picks can get guaranteed contracts while some later second-rounders do not.
"It's not too tough," Hawkins said about the decision. "I feel like I'll be OK either way. One thing is that it might be the same year I had this year, like an OK year. For next year, I want to improve but you don't know what the outcome will be like. It can go either way. There's negative and positives for both. I feel like I'm comfortable where I'm at now. I haven't made that decision yet.
Shannon and Hawkins will get that feedback now and, after a couple more workouts, have a better idea of their potential draft spot.
"I just want to hear just good feedback from teams and what they think of me. If there are a good amount of teams that I'm on their top list of being selected, that will most likely drive me to stay in the draft," Shannon said. "The spot doesn't really matter. Just knowing a lot of teams that have me in consideration will convince me to stay in the draft."
PHOTOS: Illinois beats Michigan in OT thriller
Michigan Illinois Basketball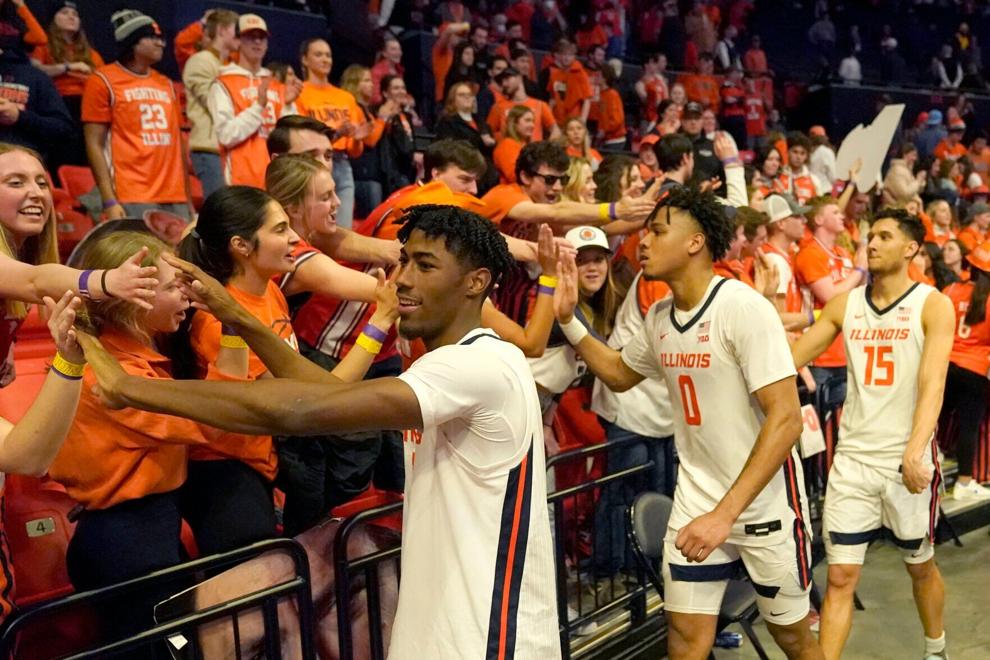 APTOPIX Michigan Illinois Basketball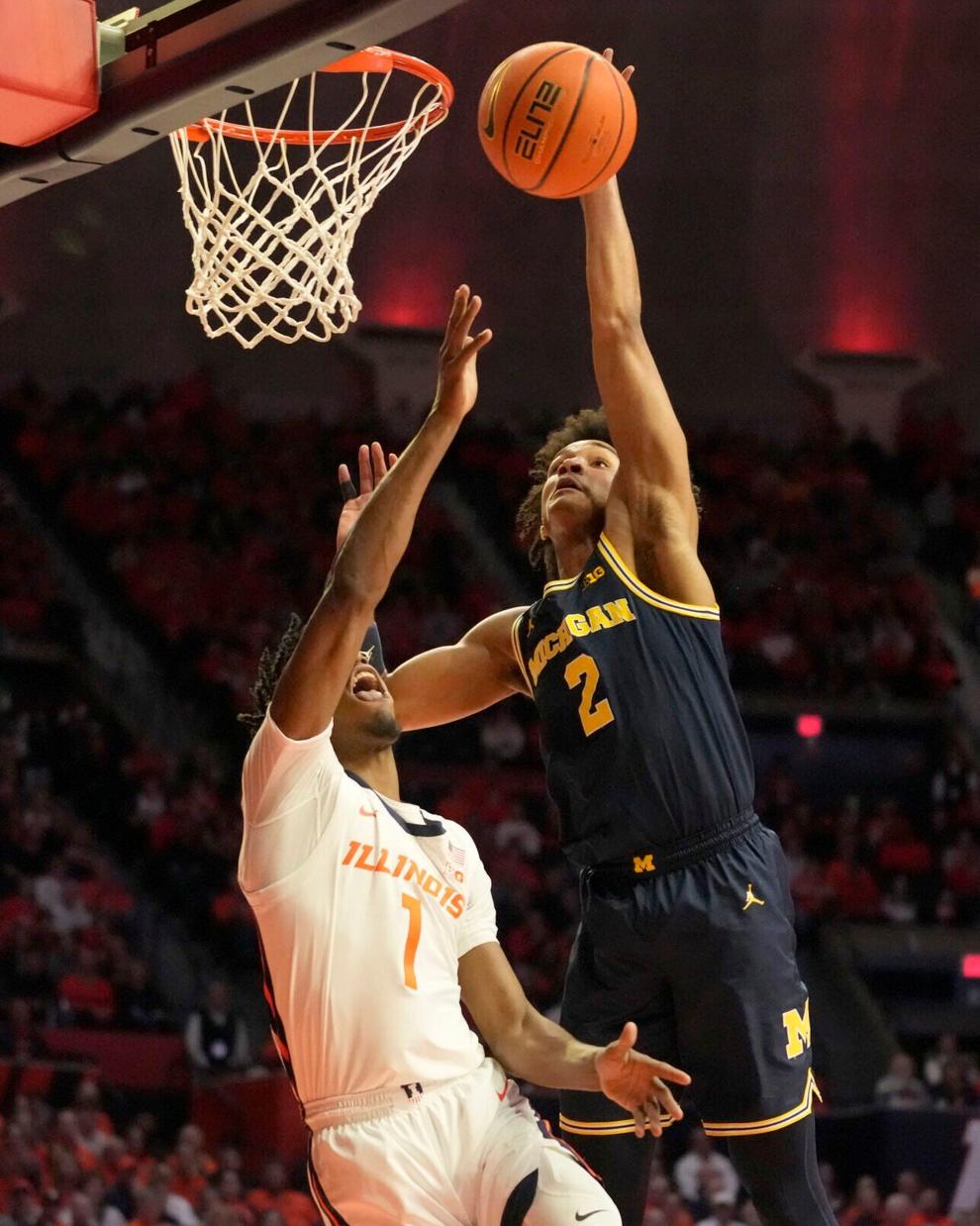 Michigan Illinois Basketball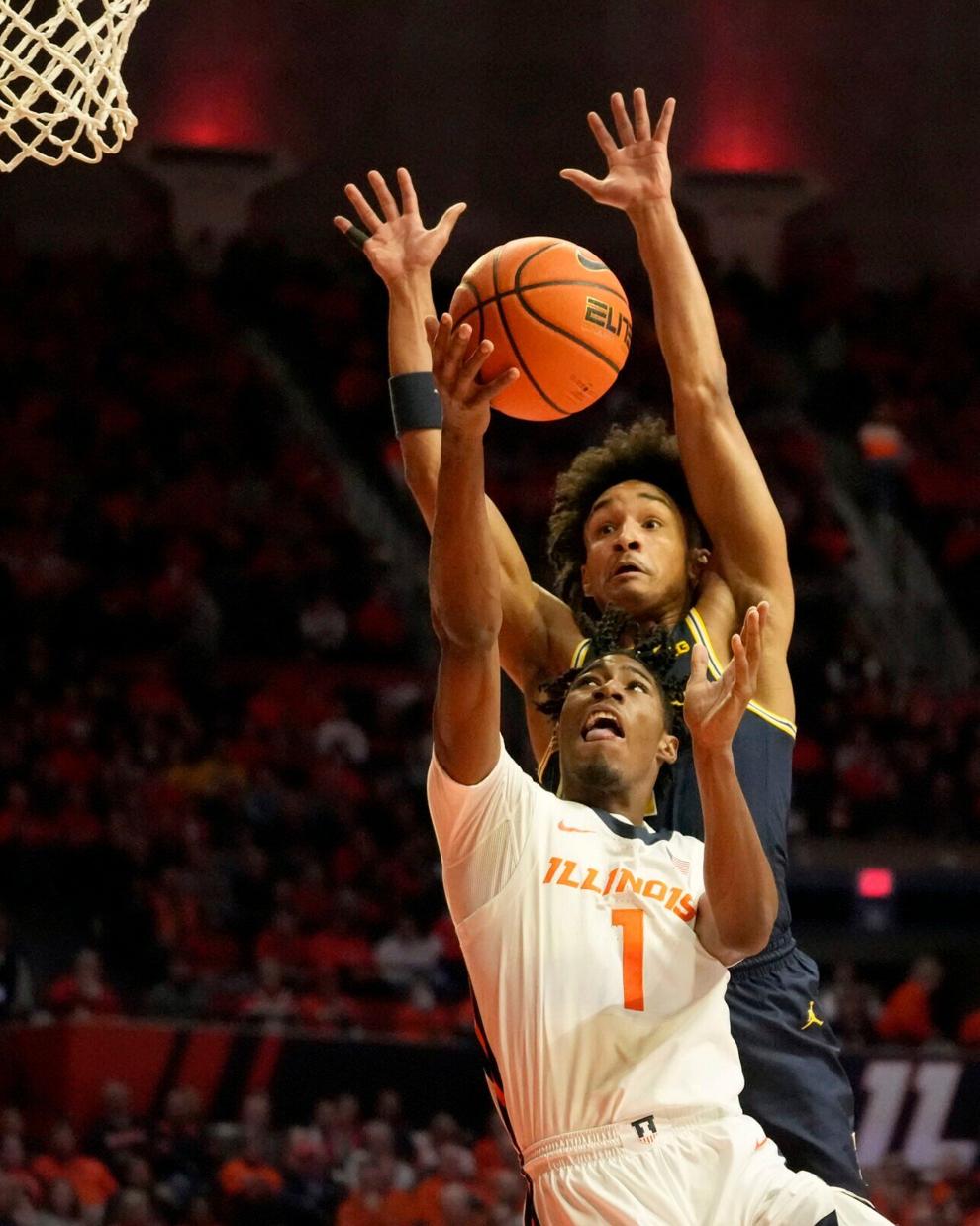 Michigan Illinois Basketball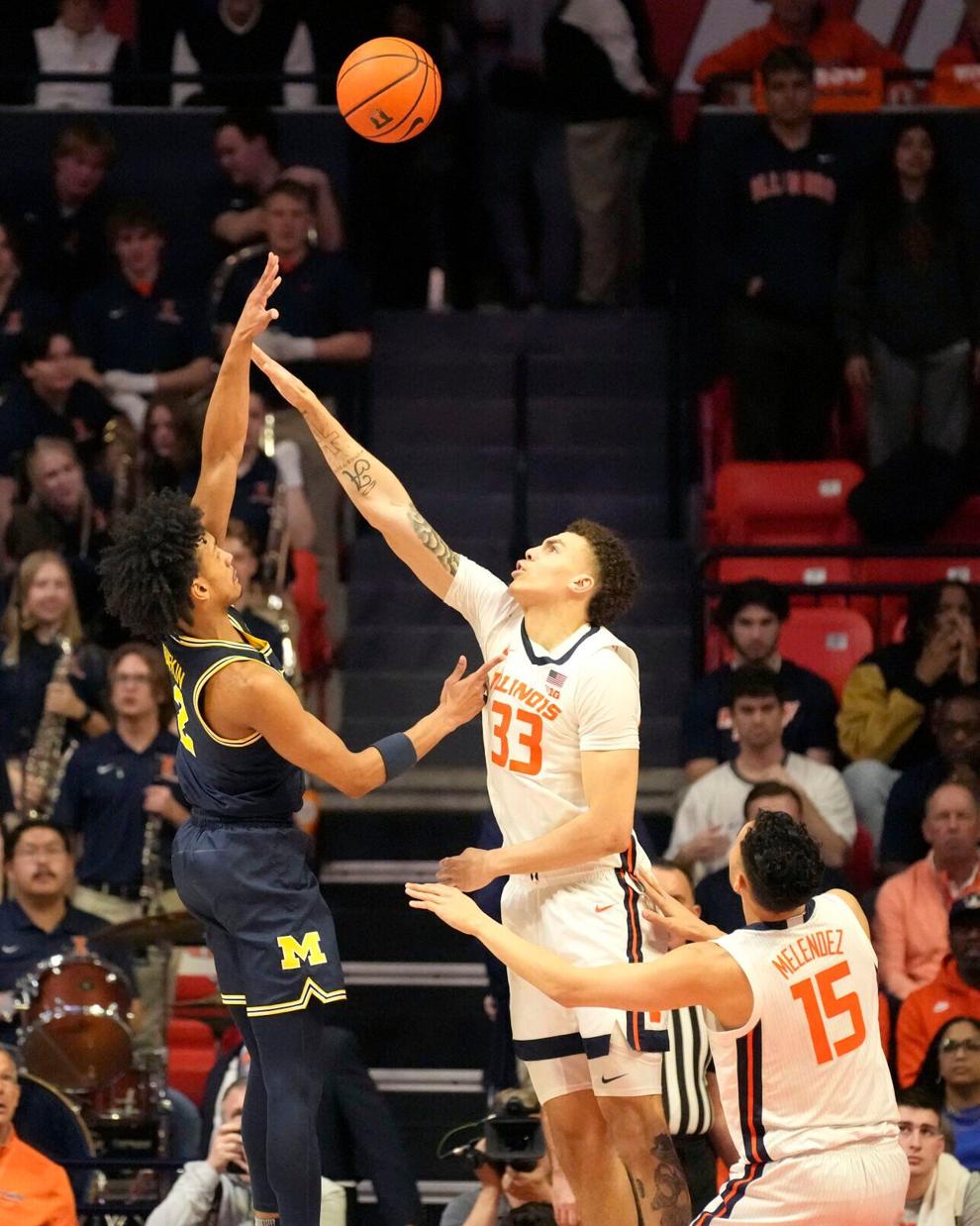 Michigan Illinois Basketball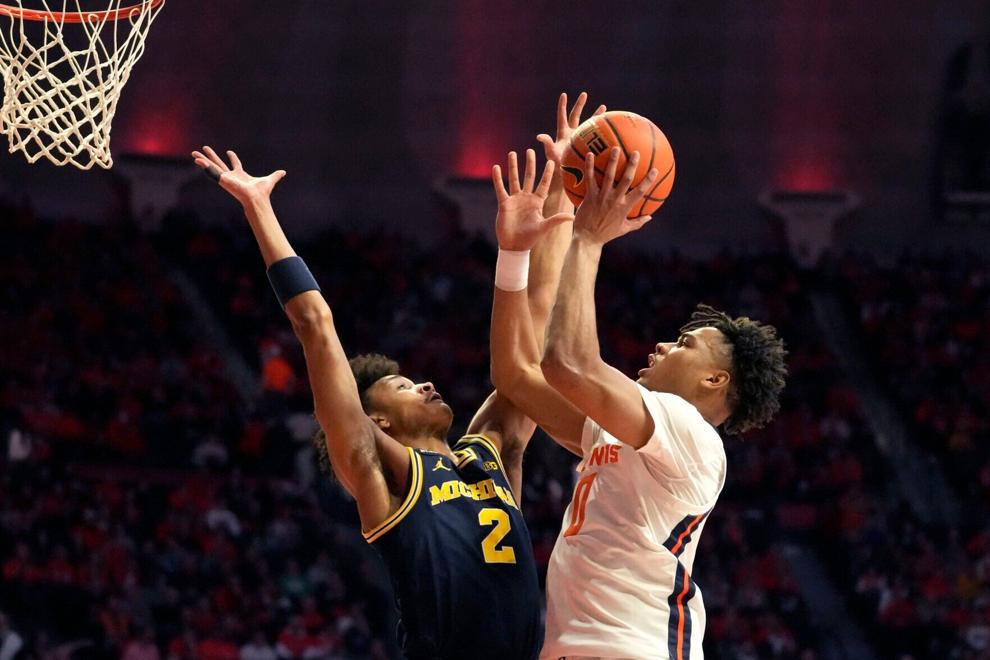 Michigan Illinois Basketball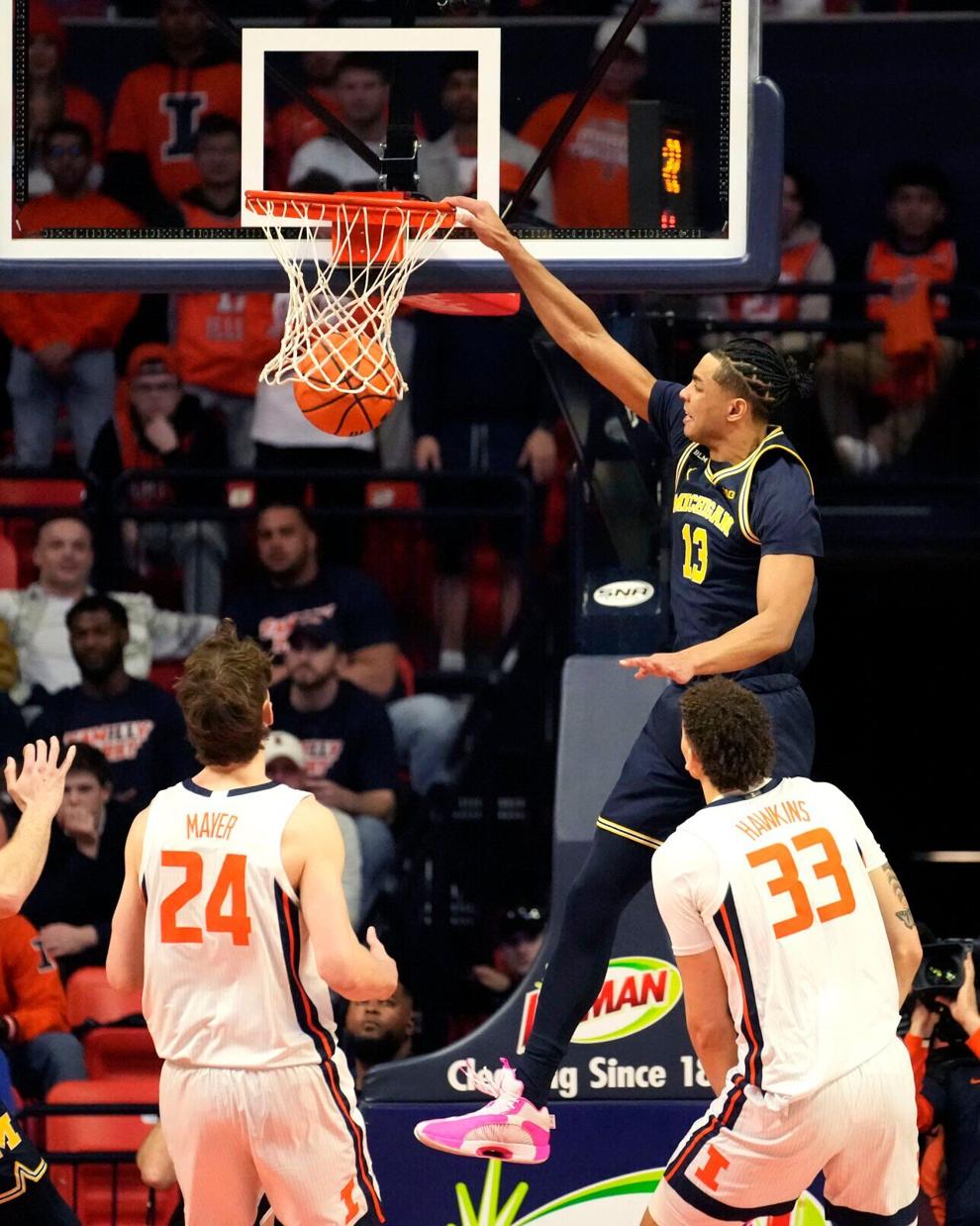 Michigan Illinois Basketball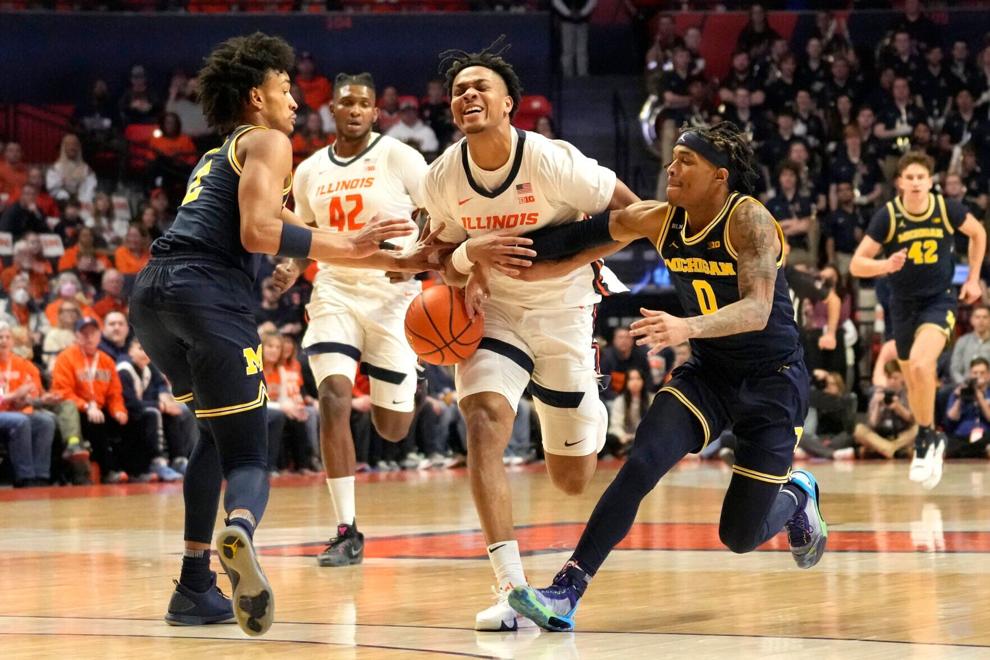 Michigan Illinois Basketball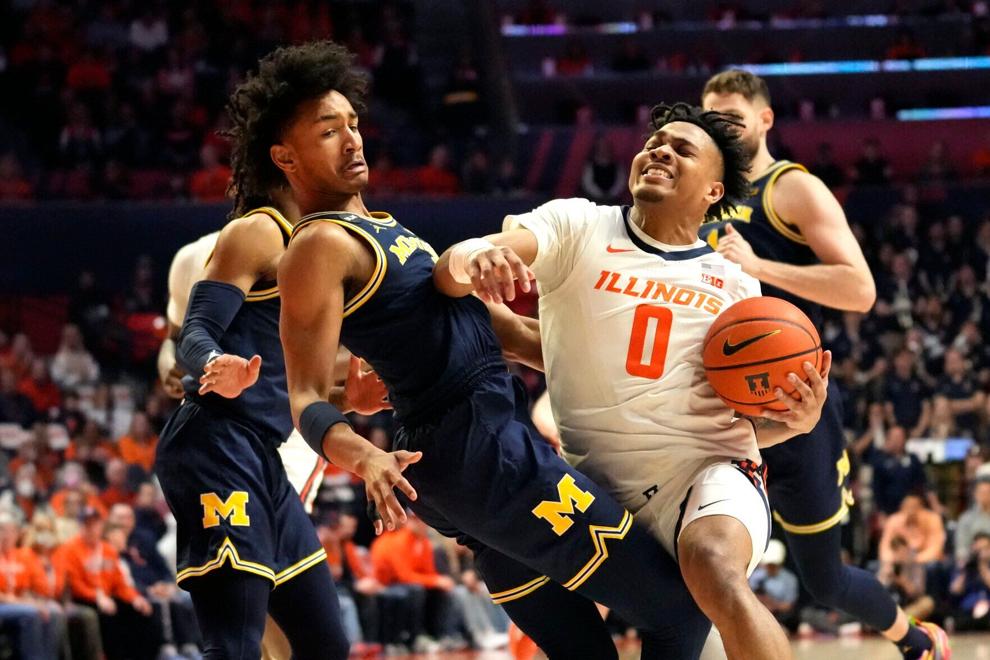 Michigan Illinois Basketball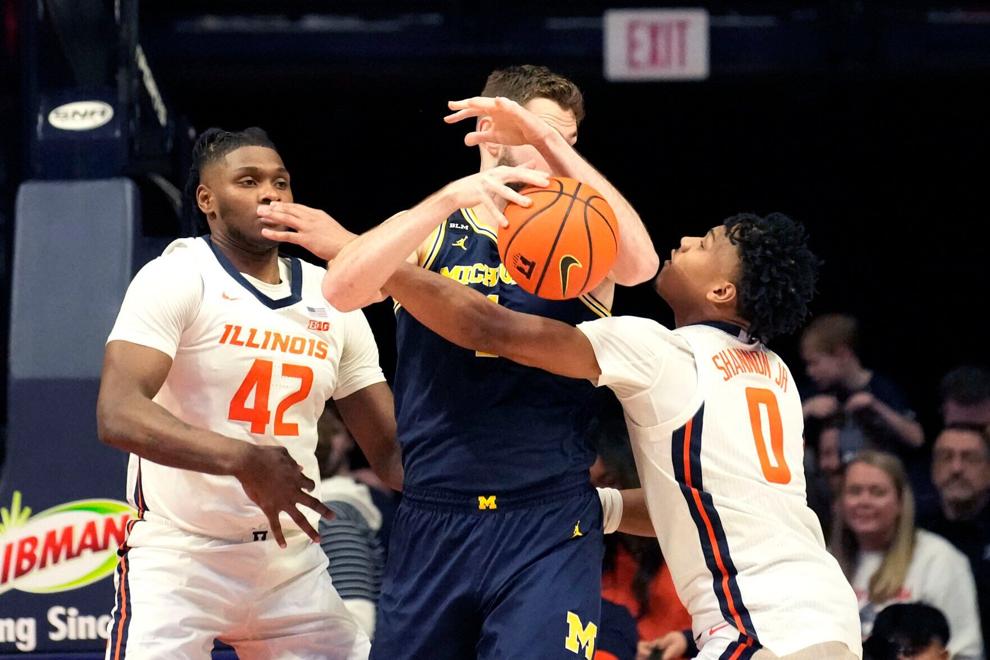 Michigan Illinois Basketball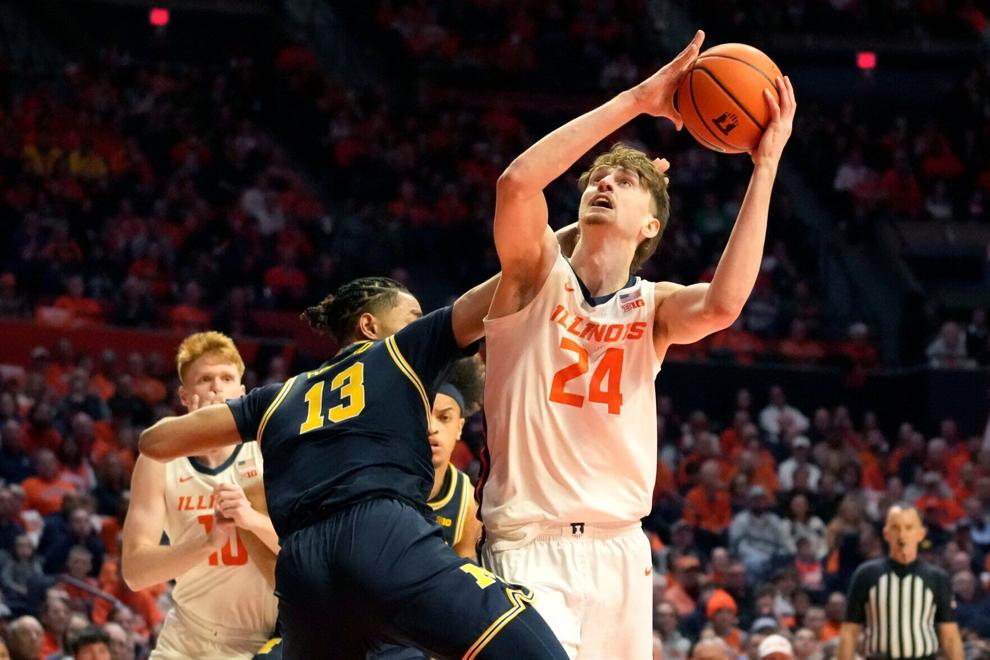 Michigan Illinois Basketball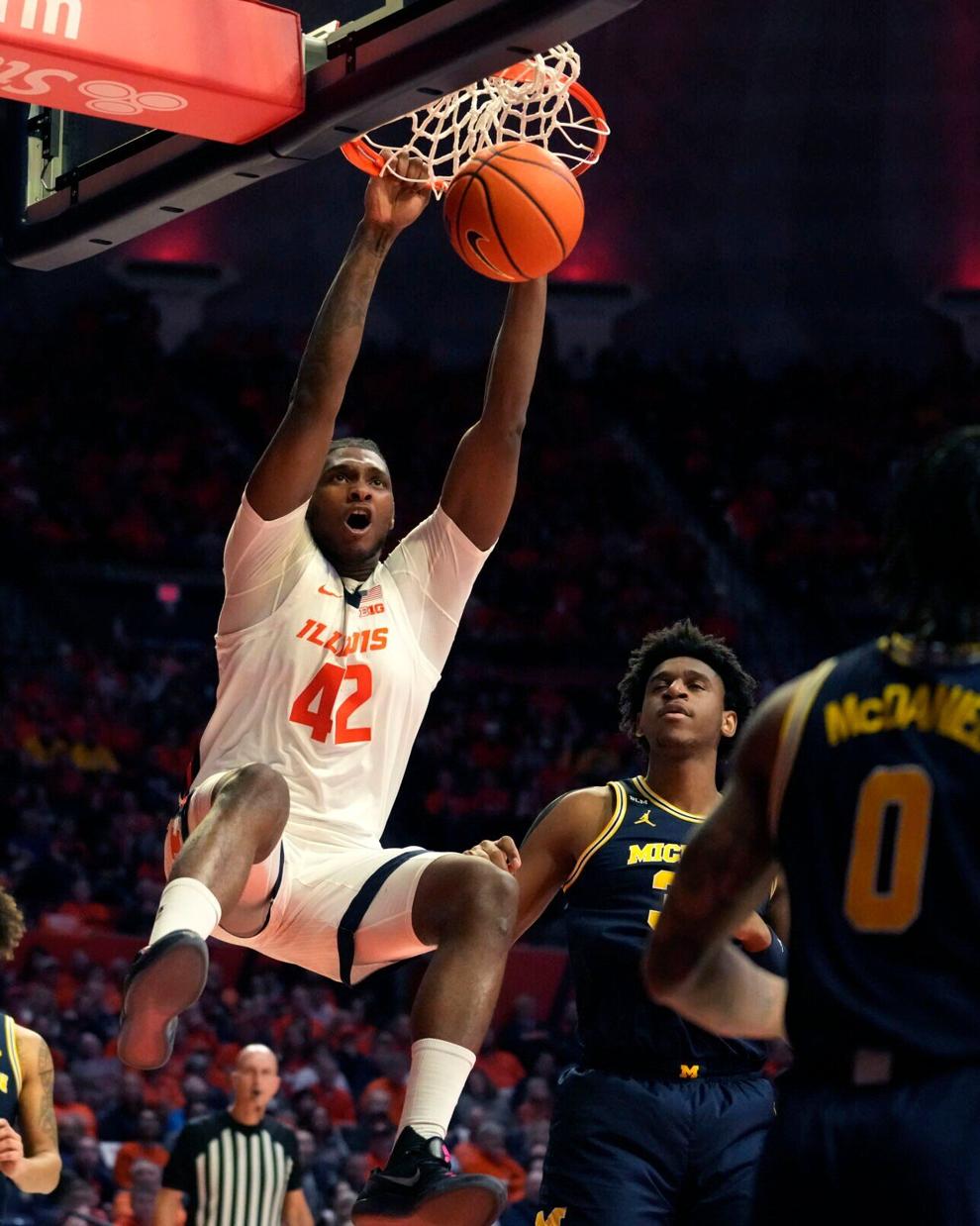 Michigan Illinois Basketball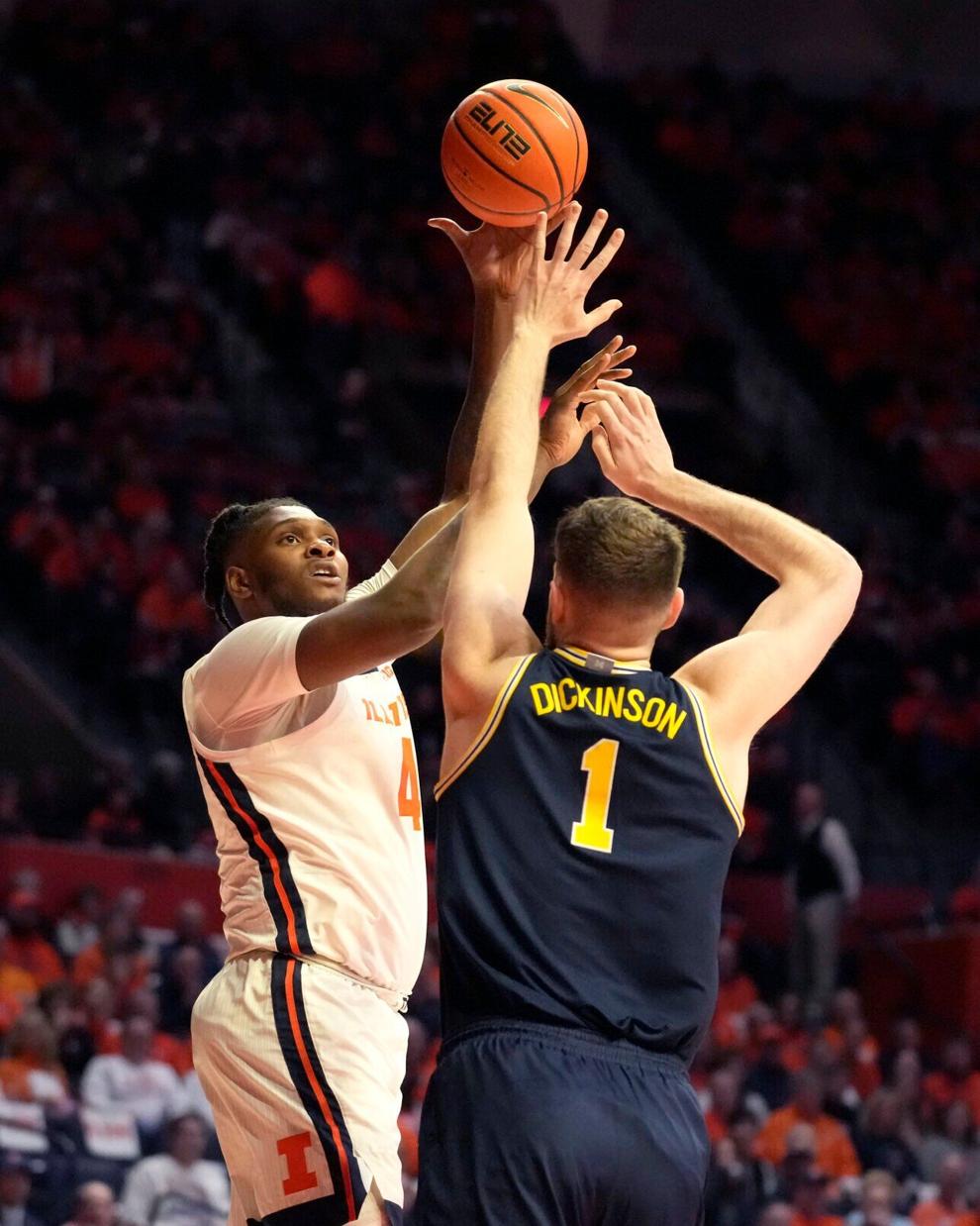 APTOPIX Michigan Illinois Basketball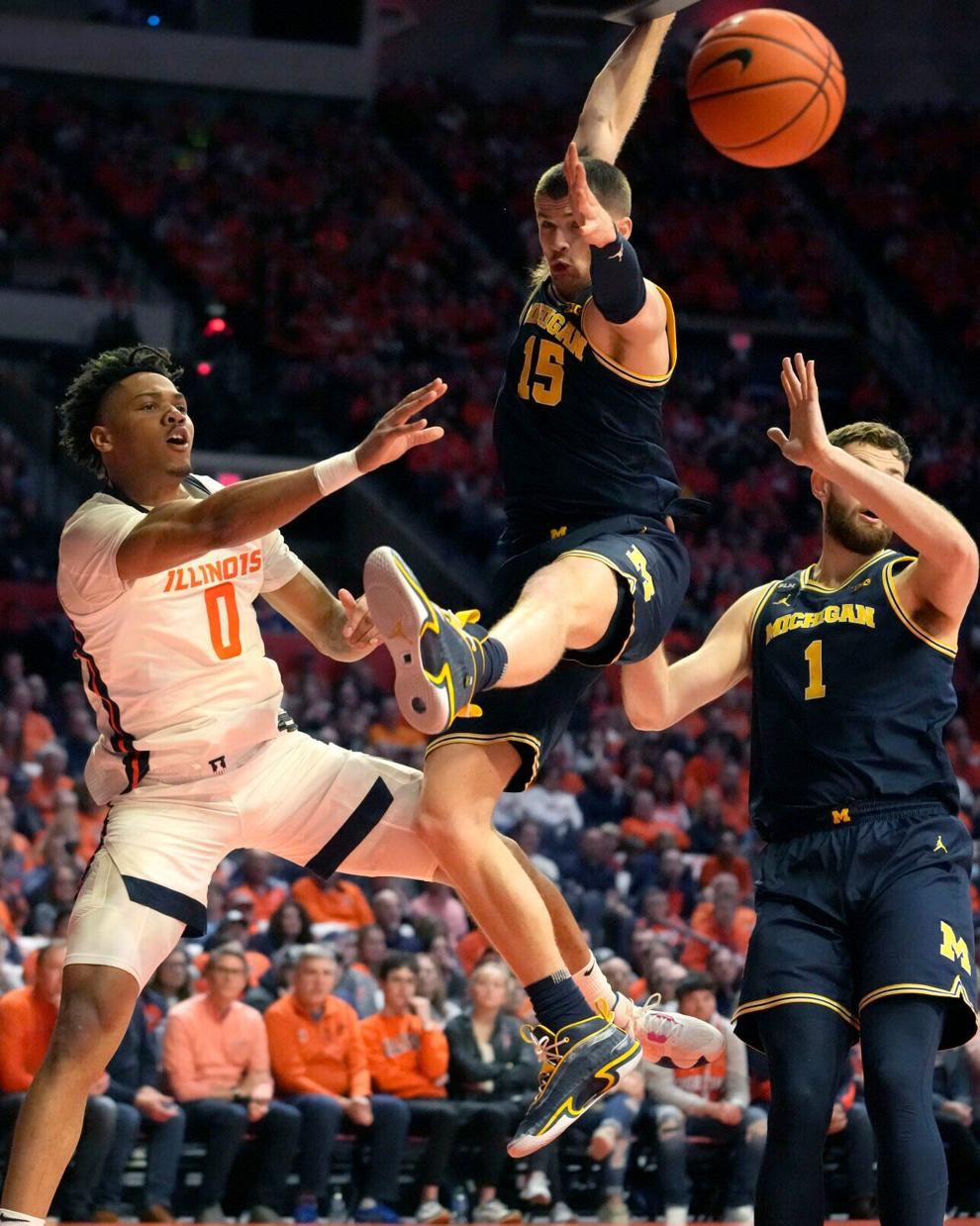 Michigan Illinois Basketball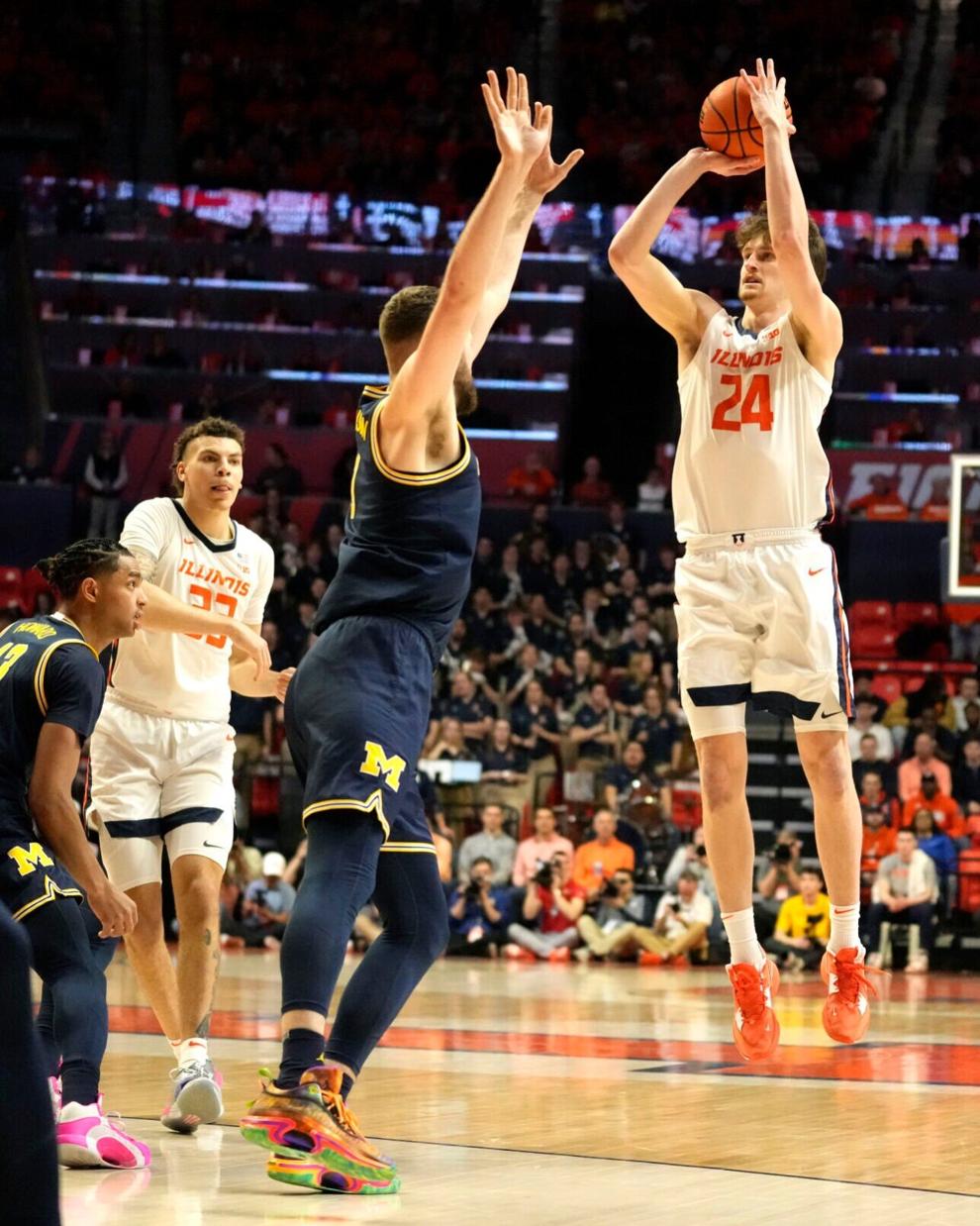 Michigan Illinois Basketball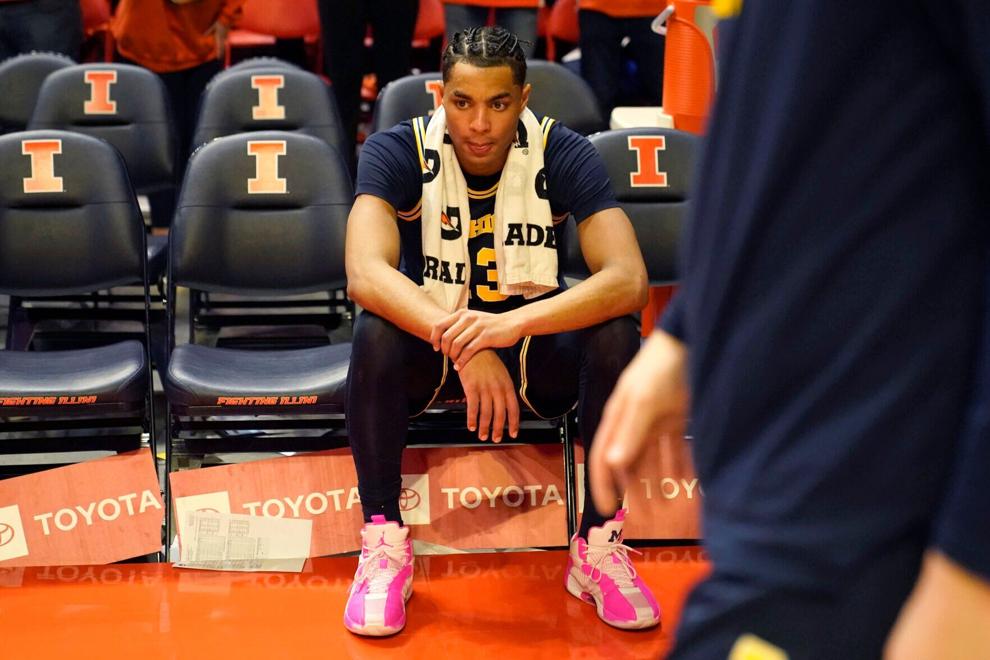 Michigan Illinois Basketball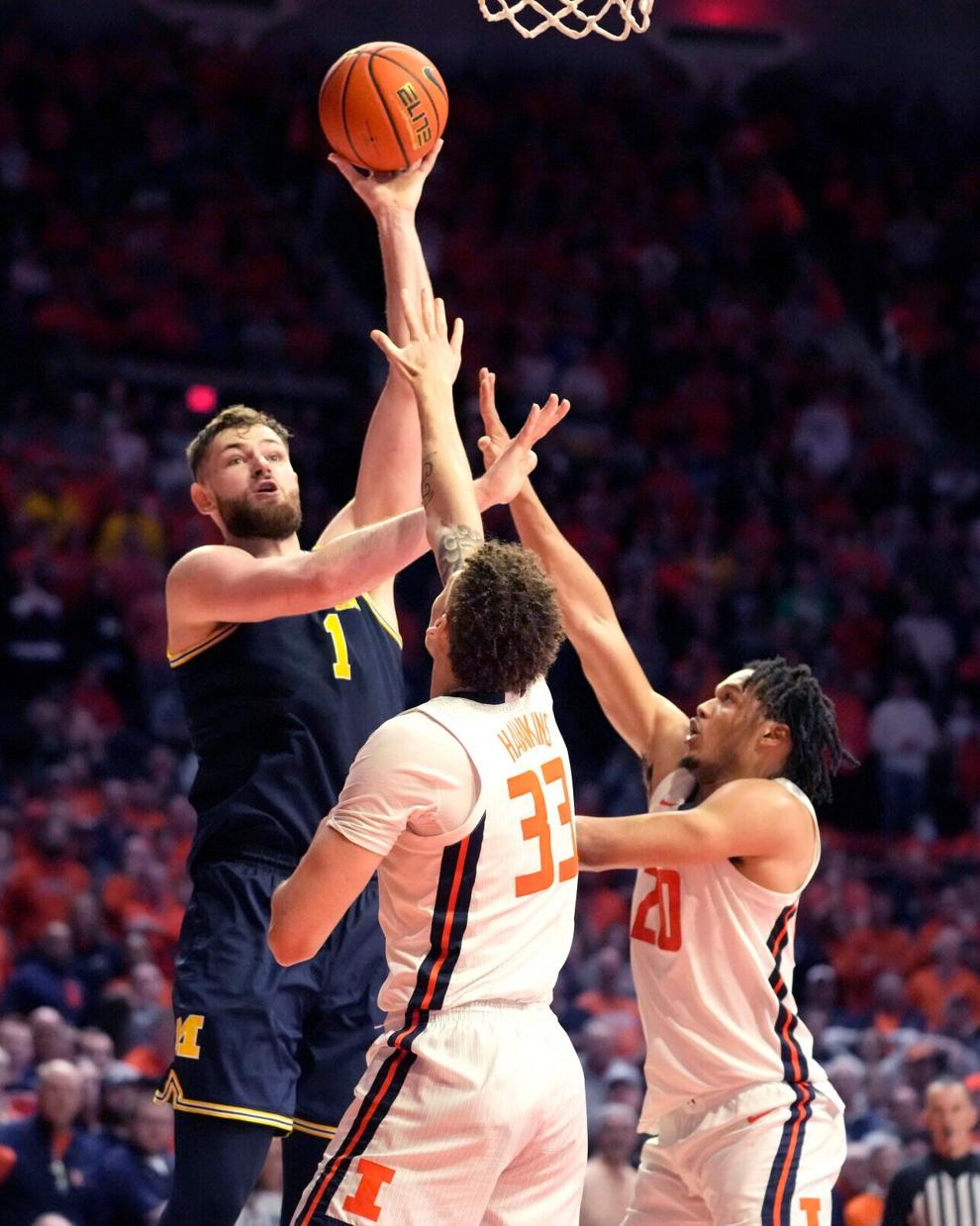 Michigan Illinois Basketball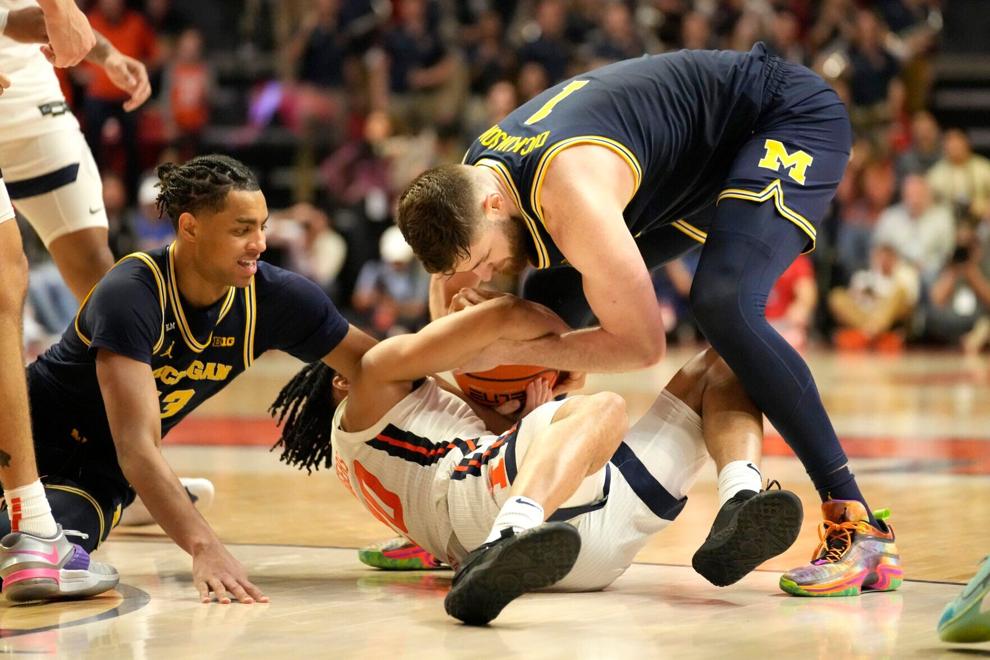 Michigan Illinois Basketball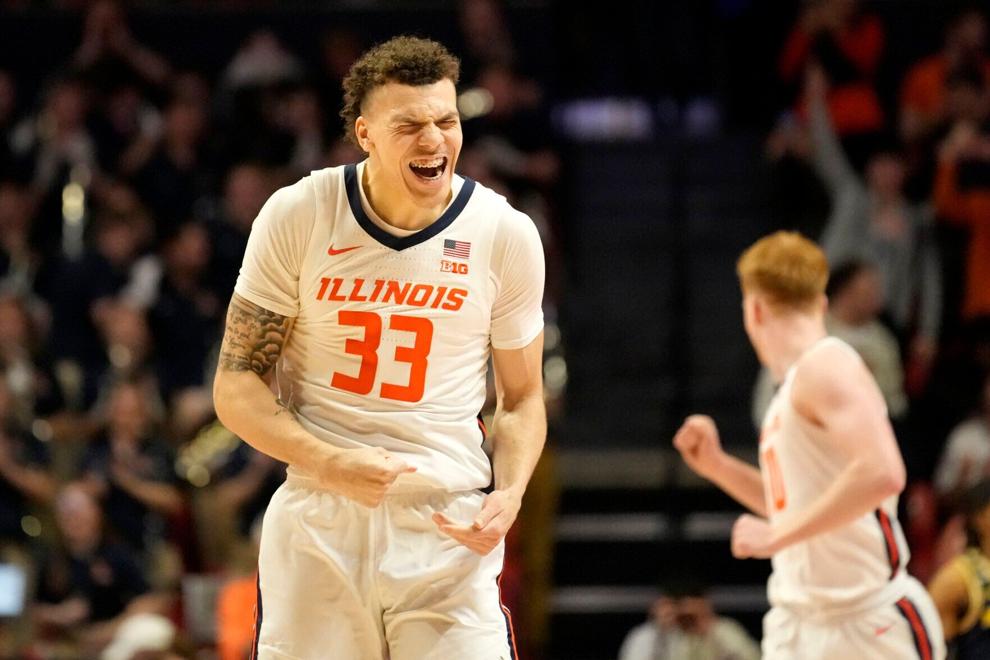 Michigan Illinois Basketball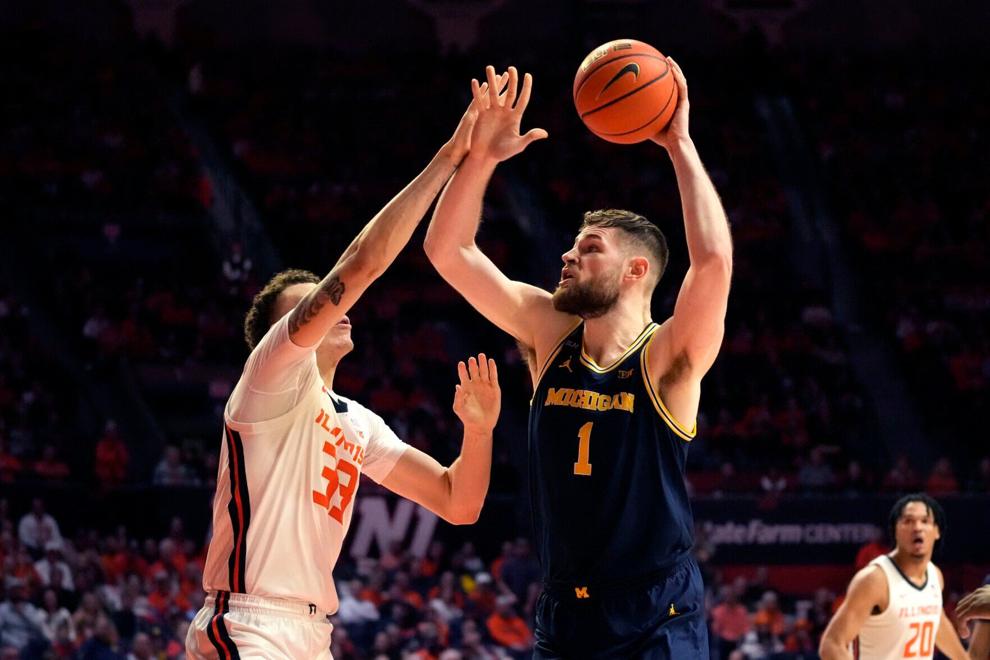 Michigan Illinois Basketball