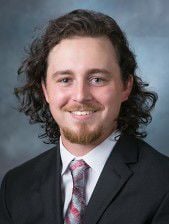 Working to grow its men's and women's lacrosse programs, St. Ambrose will put each in the hands of a single head coach for the first time beginning with the upcoming season.
Jon Paul, the defensive coordinator for both Fighting Bees' programs for the past three years, will become the head coach of the men's program as of July 1 and Frank Rogers, the head coach of both programs the past two seasons, will continue to work as the head coach of the St. Ambrose women's team.
Director of athletics Mike Holmes said the moves continue a phased-in plan to have separate coaches lead the St. Ambrose men's and women's programs in three sports, volleyball, soccer and lacrosse.
"When you have a coach who is responsible for recruiting, preparing a team in practice, scouting opponents and coaching in games, it's asking a lot of one coach to lead two teams,'' Holmes said. "For the kids and for the coaches, it's a better situation to have one coach dedicated to each team.''
Paul takes over a Fighting Bees program that is coming off of one of its most successful years, finishing a 13-4 season in the NAIA postseason tournament after being ranked as high as fourth nationally and finishing second in the Kansas Collegiate Athletic Conference with an 8-1 record.
"We've spent the last two seasons in the top 10 and booked trips to nationals, but I want us to keep improving,'' Paul said. "The next step for us is winning a conference title.'''
A Grayson, Ga., native, Paul spent four seasons working as a coach with Maryland-based LaxFactory and coached at the high school level before joining the St. Ambrose staff.
"Jon knows the program and has benefited from working with Frank the past two years. He'll put his own stamp on the program,'' Holmes said. "We have so much respect for Frank, we let him choose the direction he wanted to go. He's had a little more experience with women's teams so it will be a good fit for him as well as for JP.''
Rogers coached the NCAA Division II women's program at Montevallo for five seasons prior to his arrival at St. Ambrose.
In his 40-plus years of involvement in the sport, he also started the women's college programs at both Brevard and Aquinas and oversaw the men's program at Aquinas in addition to coaching high school and club programs.