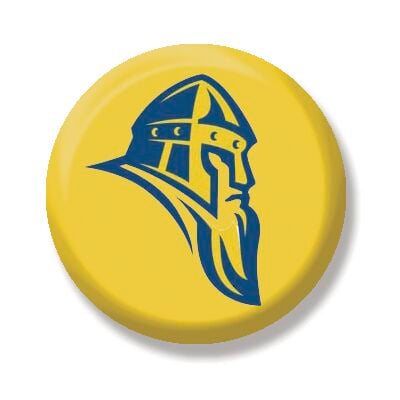 The dominos keep falling within the Augustana College running programs.
The latest one came this week when Jake Shaver was promoted to a new position as director of cross country and track & field, according to Augie athletics director Mike Zapolski.
The decision comes following a move to restructure the cross country and track & field programs into a blended staffing model, rather than operating two distinct and separate programs by gender.
"Following careful consideration of potential options and extensive dialogue internally and with administrative colleagues at other schools, I am confident that our decision to move toward a blended coaching model will reap significant benefits for our student-athletes and better position Augustana cross country and track and field for competitive excellence," Zapolski said of the decision. "The blended staffing model has been implemented at multiple NCAA Division III schools with tremendous success, and I anticipate similar results as we will be able to provide quality coaching coverage for all events plus assemble a robust recruiting effort to sell the value of the Augustana student-athlete experience to prospects."
The new model places the school's full-time, part-time and graduate assistant coaches under a uniform reporting structure in order to build a unified program culture, enhance across-the-board coaching coverage of various events, improve programmatic competitiveness and provide a robust recruitment team.
This model is common within the CCIW and many other regionally ranked NCAA Division III programs.
"The move to a combined model is an exciting step forward that will benefit both our women's and men's programs," Shaver stated. "I am grateful to Mike Zapolski, Wes Brooks and our administration for being trusted to lead Augustana cross country and track & field through this transition."
The dual role is familiar to Shaver, who begins his new responsibilities immediately.
In previous coaching stops at Illinois State University (2014-2018), Fontbonne University in St. Louis, Mo., (2012-13) and Millikin University in Decatur, Ill., (2013-14) Shaver worked with both the men's and women's programs. From 2006-10, he served as an assistant coach in both track and cross country at the University of Chicago.
Shaver, a 2006 Augustana graduate and Viking cross country captain in 2005, was hired in January of 2018 to succeed Paul Olsen as head coach of the college's men's track & field and cross country programs.
This move was put in motion when former women's cross country and track & field coach David Thompson left Augie in August to become the head men's and women's track & field coach at New York University. There, he will also be an assistant cross country coach.