After a pair of sub-.500 seasons, the St. Ambrose football program enjoyed a turnaround in 2018, finishing 6-4 and earning plenty of experience in the process.
Now, the Fighting Bees are looking to build on that foundation.
"I think back a year ago this time and we felt like we had a better football team, even though we were young," head coach Mike Magistrelli said at the team's preseason media day Thursday at the St. Vincent Center Athletic Complex. "This year, we're still relatively young, but we're experienced. All the guys that played last year and are coming back into this year, they've played a fall, they've gained confidence as a result and now they feel they're as deserving as anybody. I look at this year, I don't know if we'll win more games ... but I think we've got a better football team. We'll see how it shakes out."
The Bees return plenty of experience all over the field but are starting anew at quarterback after the graduation of two-year starter Jake Romani. Junior Dino Borrelli and sophomore John Benckendorf have been battling all offseason for the job and enter fall camp without much separation.
Borrelli, from Manhattan, Illinois, spent the last two seasons sitting behind Romani and got a chance to show what he was capable of in a late-season start, throwing for 295 yards and five touchdowns in a win over Trinity International, earning conference player of the week honors as a result.
"That definitely helped a lot, boosted my confidence. Hopefully I can keep that level of play up for this season," Borrelli said. "We're very similar, we both move well within the pocket. Maybe I'm a year older, I've had a little bit more experience than him, I know a little bit more than him, but other than that, we're very similar."
Benckendorf, from Streator, Illinois, played last season as the junior varsity quarterback, and his two brothers, Austin and Zac, both graduated from St. Ambrose two years ago after playing on the offensive line.
"That was a great experience for me to develop and grow into an even better football player," Benckendorf said of his time on the JV squad. "I'd say I'm a very good runner with the football and leadership. I know that's not really a physical trait but that's very important for the quarterback to have, and I think, as a leader, I'm very good at coming out here and pushing these players to be the very best they can be."
Magistrelli was hoping to name a starter coming out of spring camp, but both played well enough to keep the battle going into the fall.
"It's a nice luxury to have to feel you can win with either one," Magistrelli said. "In an ideal situation, I'd love to name one the starter and the other the backup, but they have both performed too well for one not to play."
The Bees had a similar problem back in 2014, entering camp with Pat Smith and Cory Schaab battling for the starting spot. That battle trickled into the season, both sharing reps as the Bees went 1-3 before Smith earned the starting job.
There's still time before that situation could present itself, which includes a scrimmage against Coe College on Aug. 24 and the season opener on Aug. 31 against Trinity Bible College, a game that was added late to the schedule after Lindenwood-Belleville dropped its football program in July.
You have free articles remaining.
Magistrelli said both quarterbacks will likely play in that game, a chance for either to cement themselves as the starter for the rest of the season.
"It would be great to have a guy who's the starter so he can work and bond with these guys on the first team," Benckendorf said. "Competition-wise, it continues to push us. We can't slack, it's a neck-and-neck battle, there's no time for relaxing."
Whoever ends up throwing the ball, they'll have plenty of weapons to choose from. The Bees have what Magistrelli feels like may be the deepest wide receiving corps since he's been at the helm. Along with juniors Vince Vignali and J.D. Villafuerte, who combined for 47 receptions for 705 yards last year, the Bees have about seven receivers who Magistrelli feels can contribute.
That includes junior Isaiah Hawkins, who moves to slot receiver after rushing for 535 yards, averaging 5.1 yards per carry, along with six touchdowns.
Conversely, the backfield will be a little thin as St. Ambrose will start the season without senior running back Jake Osterberger, who suffered an injury just before the start of camp. With the move of Hawkins, juniors Garret Tiarks and Brandon Baalman will see the majority of the carries to start the year.
Like quarterback, the offensive line also has some question marks. Senior Zach Gadbury returns after earning second team all-conference honors the past two seasons and is joined by junior Dylan Souza. After that, there are plenty of questions, but, like the receiver position, Magistrelli likes his depth and thinks the Bees could feature a rotation of seven or eight players.
"One of the things we're really pleased with this camp is how well guys have picked things up and the tempo at which we play at," Magistrelli said. "Guys are used to going faster, used to going quicker and as a result of tweaking our system, we've done some things that have allowed us to go quicker."
To counter the inexperience offensively, the Bees return plenty of experience at all three levels defensively. Up front, junior Bernard Buhake returns at defensive end after leading the team with 7.5 sacks, and the line also features first team all-conference tackle Sam Kabureck as well as Ryan Zitkus, who moved from linebacker to end late last season.
Senior Dillon Valdez moves to inside linebacker after recording 45 tackles outside last season, and junior Griffin Zajac highlights an experienced secondary after earning preseason All-American honors from the College Football America Yearbook this summer.
"I think, you combine the experience we have back and the second year in the system (under defensive coordinator Vince Fillipp), where guys are not only knowing what they're doing, but it's also allowed us to expand what we're doing," Magistrelli said. "They were able to hit the ground running because there's so many returners and guys that know what they're doing so they can be much more aggressive and creative."
The schedule once again will test St. Ambrose, with three games against teams ranked in the preseason top 10. However, with the depth the Bees have all over the field, they feel they can line up with anyone.
"I think that's a reflection of our program, and that's the experience guys getting their first year of JV to where they may just be a sophomore but they've played college football," Magistrelli said. "I think that's also a reflection of we preach competition in our program, whether that's in-season, off-season, to me as a coach, the more guys that can compete, the better off we'll be collectively."
081519-qct-spt-ambrose-football-001a.JPG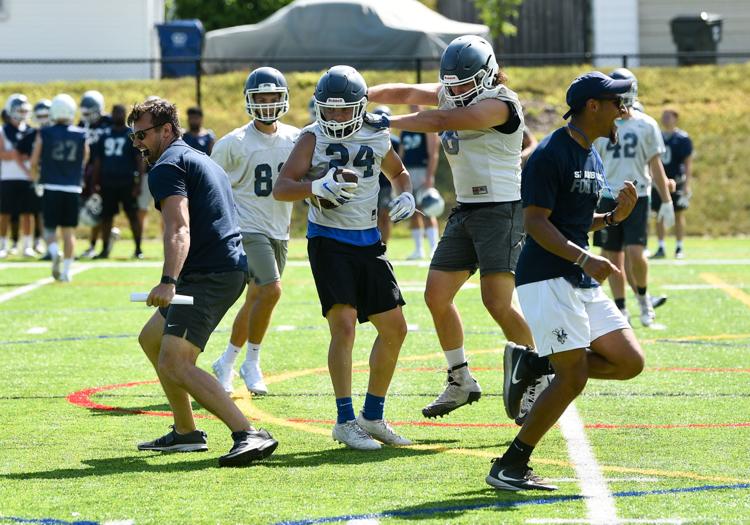 081519-qct-spt-ambrose-football-002a.JPG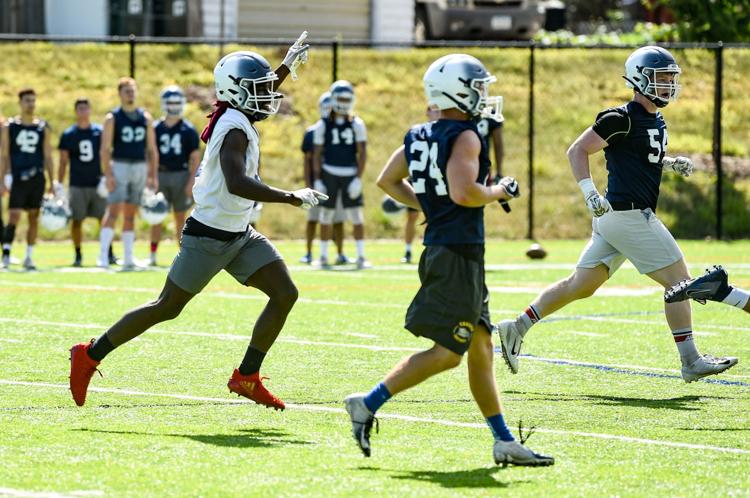 081519-qct-spt-ambrose-football-003a.JPG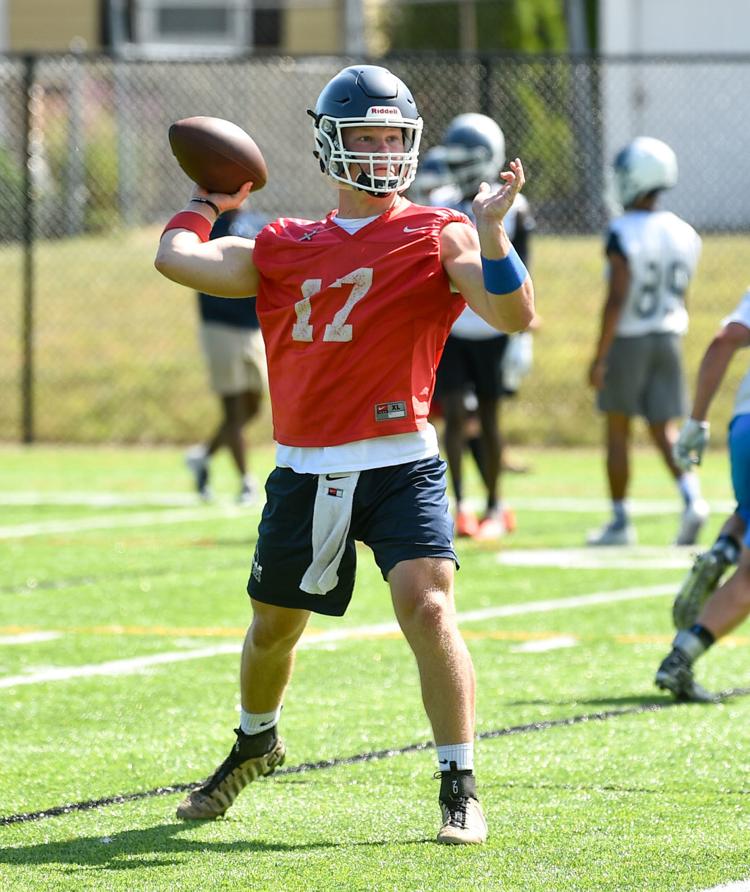 081519-qct-spt-ambrose-football-004a.JPG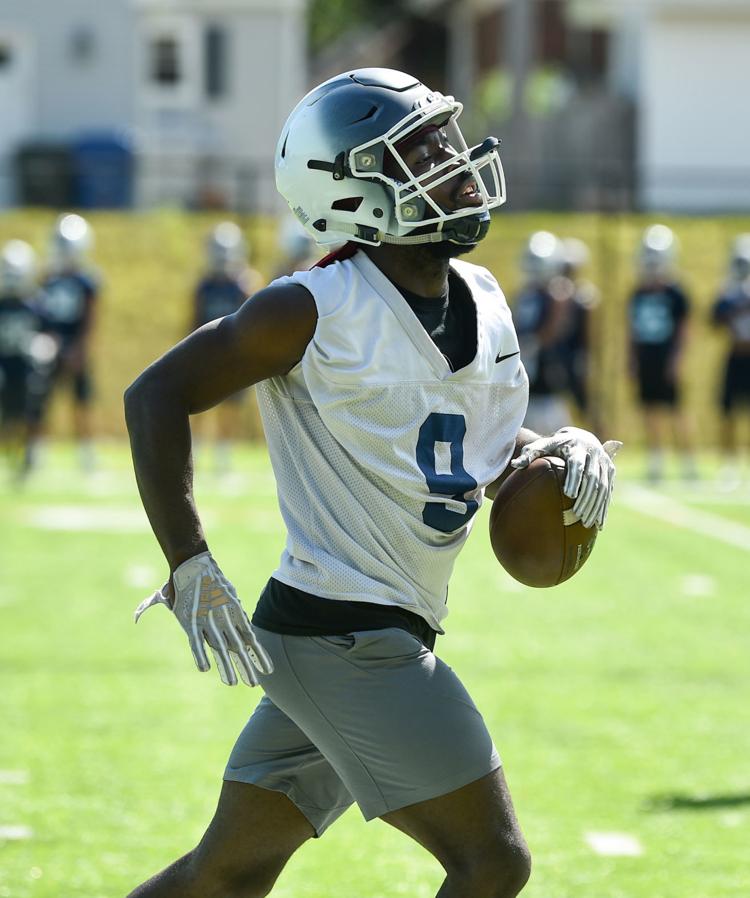 081519-qct-spt-ambrose-football-005a.JPG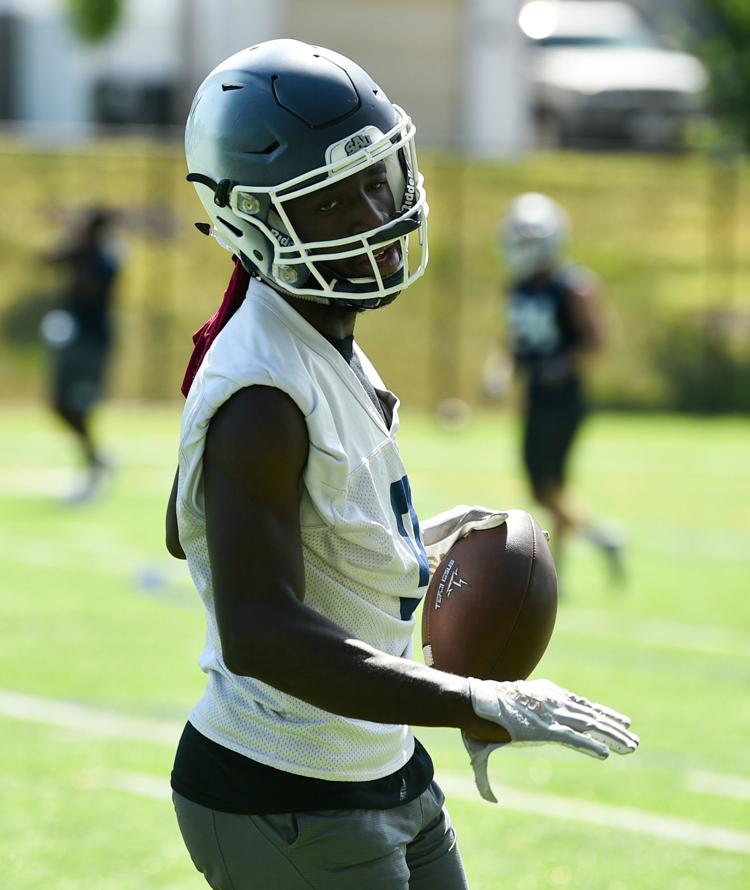 081519-qct-spt-ambrose-football-006a.JPG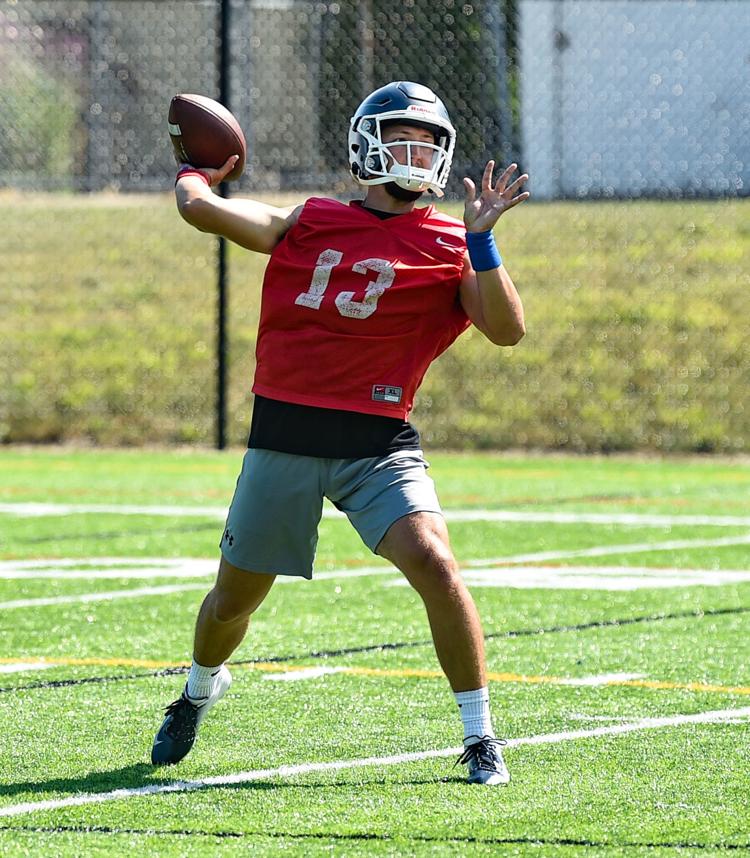 081519-qct-spt-ambrose-football-007a.JPG
081519-qct-spt-ambrose-football-008a.JPG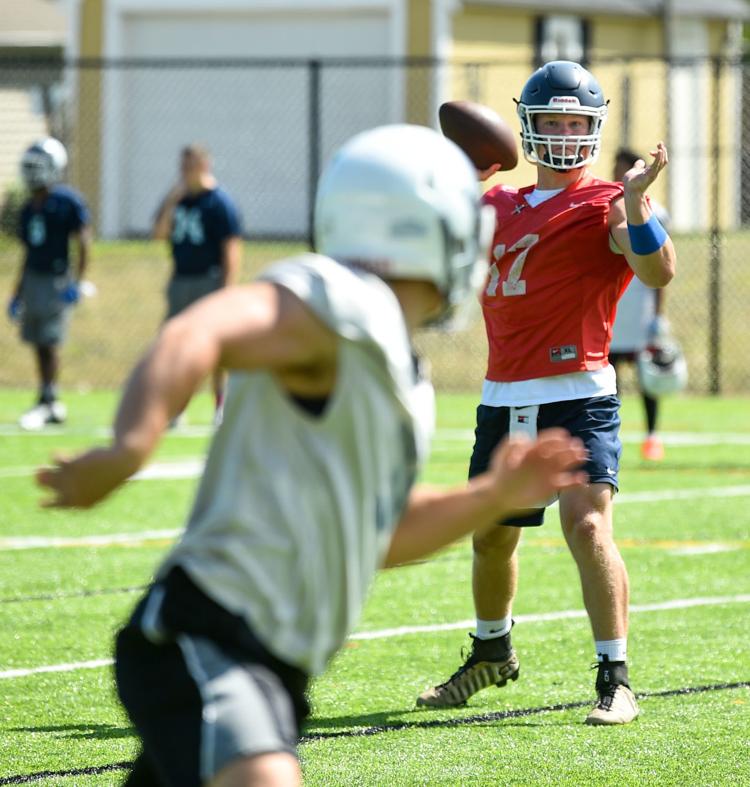 081519-qct-spt-ambrose-football-009a.JPG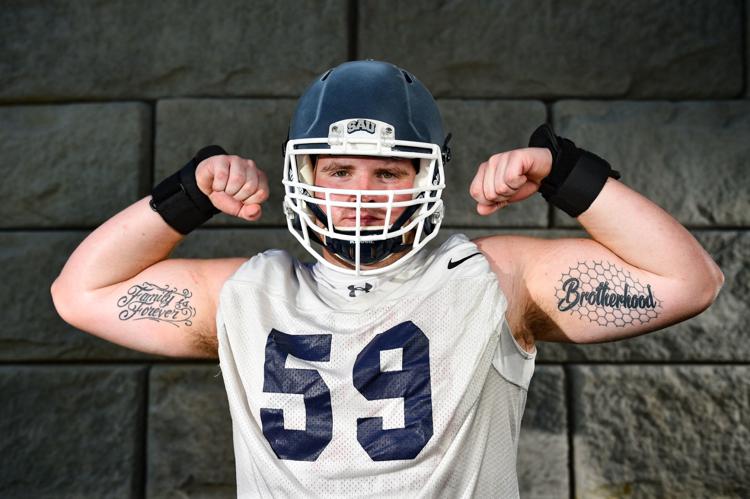 081519-qct-spt-ambrose-football-010a.JPG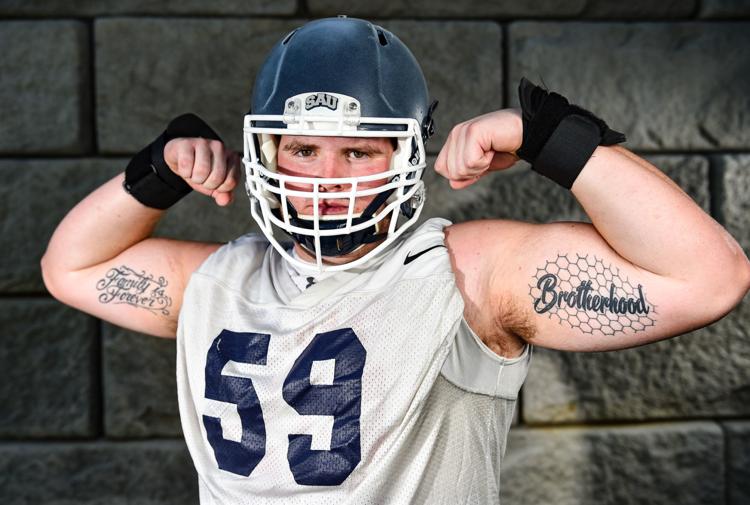 081519-qct-spt-ambrose-football-011a.JPG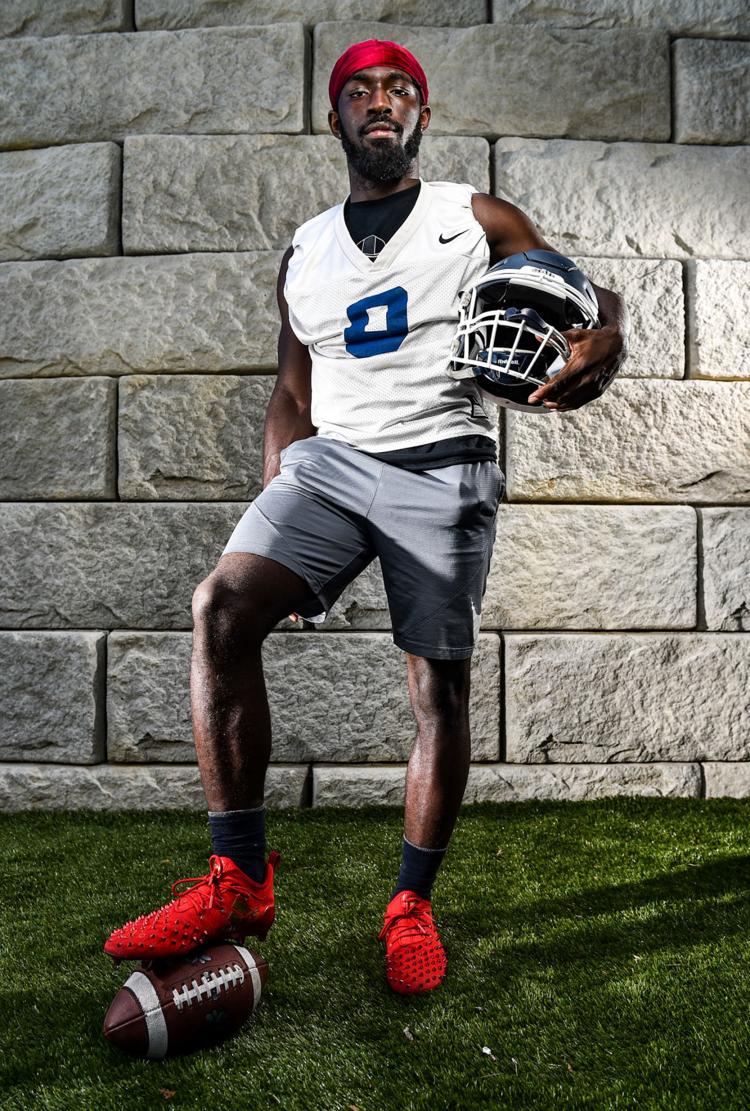 081519-qct-spt-ambrose-football-012a.JPG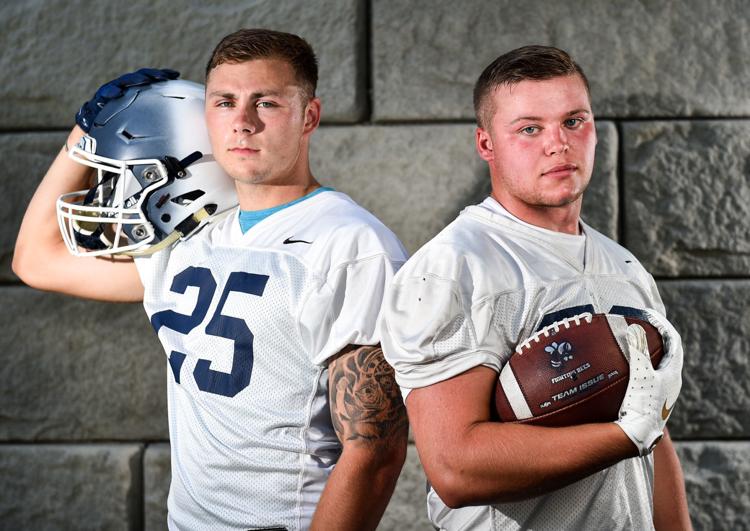 081519-qct-spt-ambrose-football-013a.JPG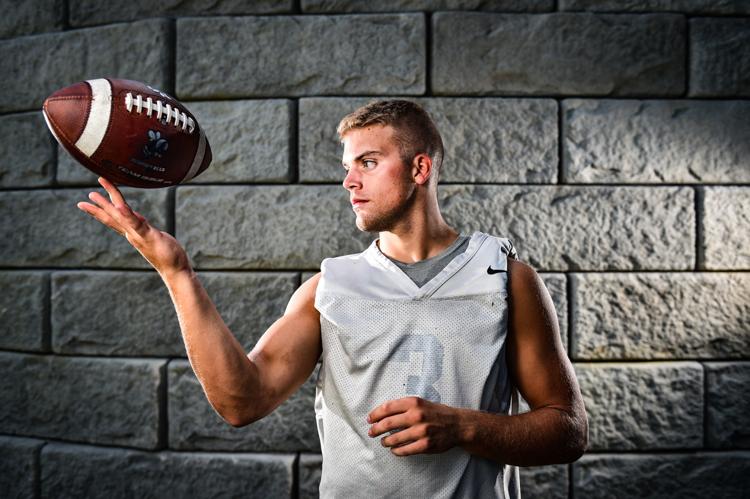 081519-qct-spt-ambrose-football-014a.JPG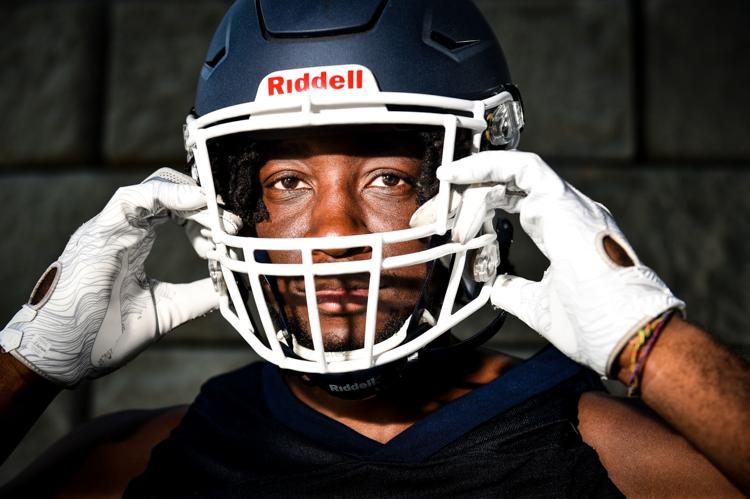 081519-qct-spt-ambrose-football-015a.JPG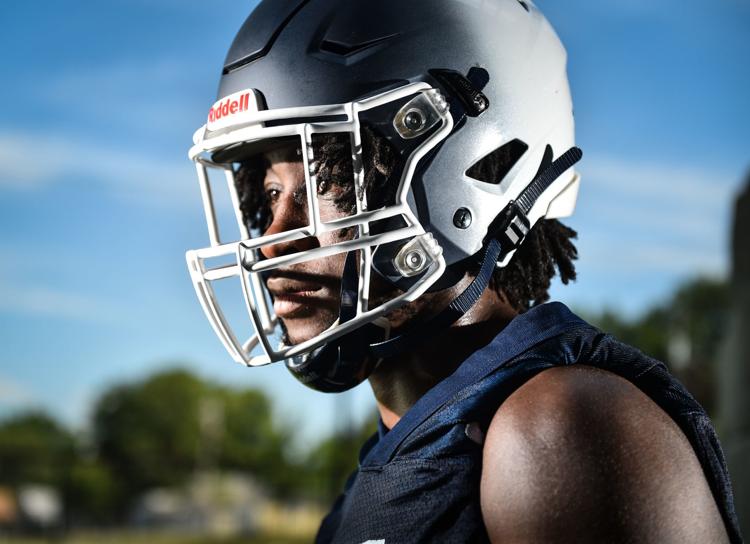 081519-qct-spt-ambrose-football-016a.JPG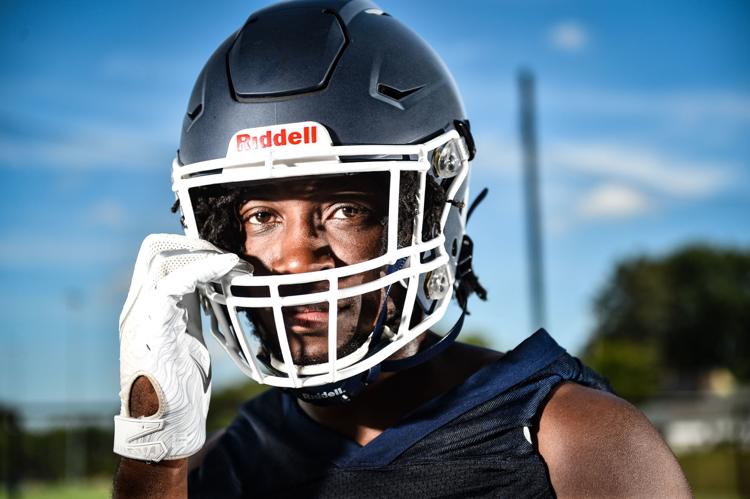 081519-qct-spt-ambrose-football-018a.JPG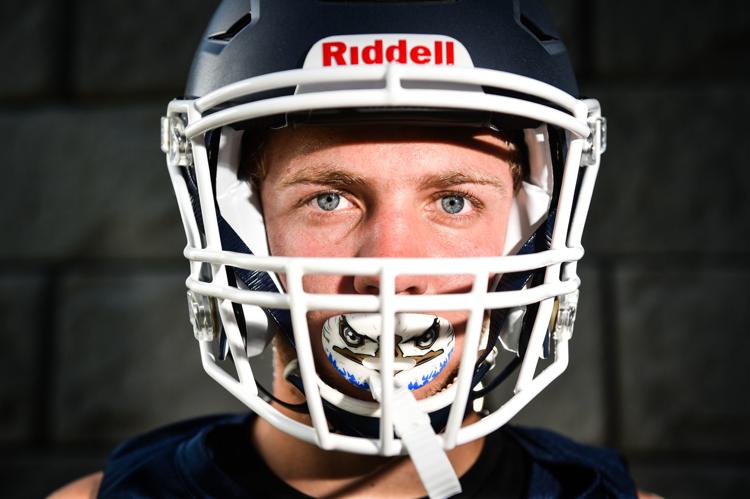 081519-qct-spt-ambrose-football-019a.JPG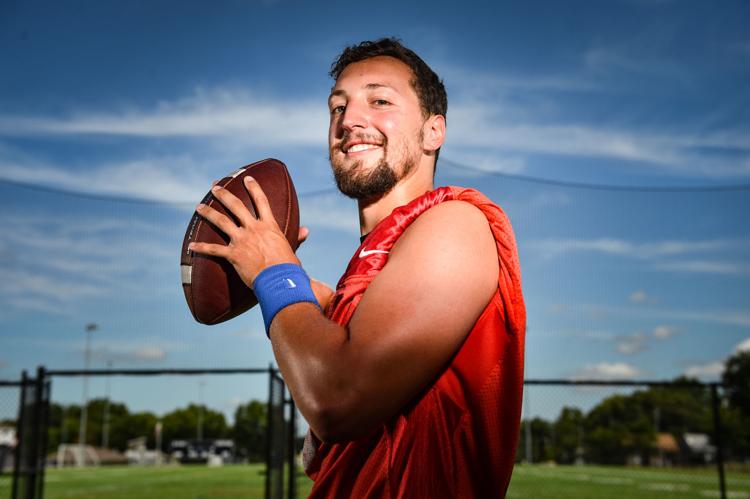 081519-qct-spt-ambrose-football-020a.JPG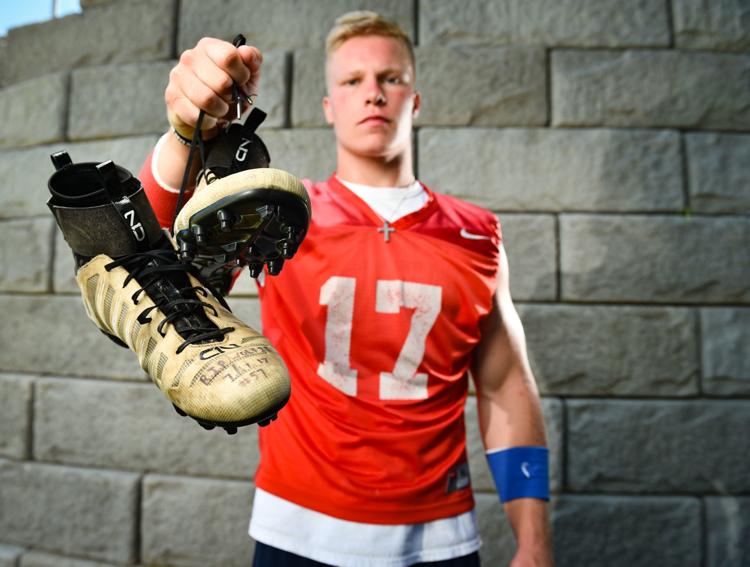 081519-qct-spt-ambrose-football-021a.JPG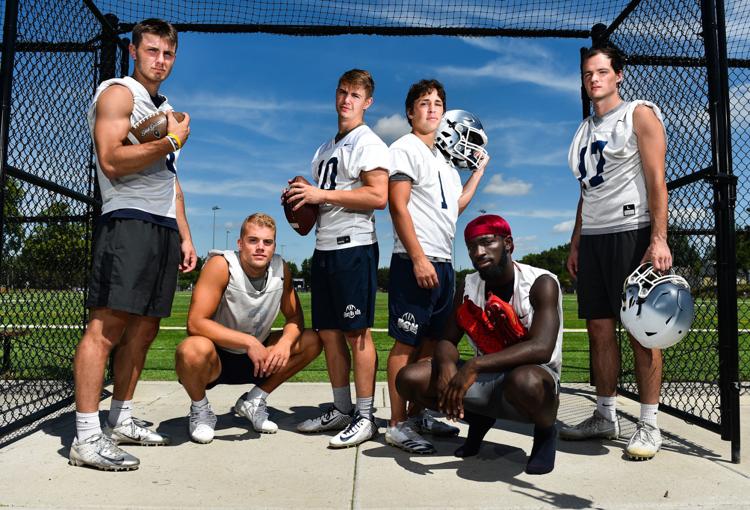 081519-qct-spt-ambrose-football-022a.JPG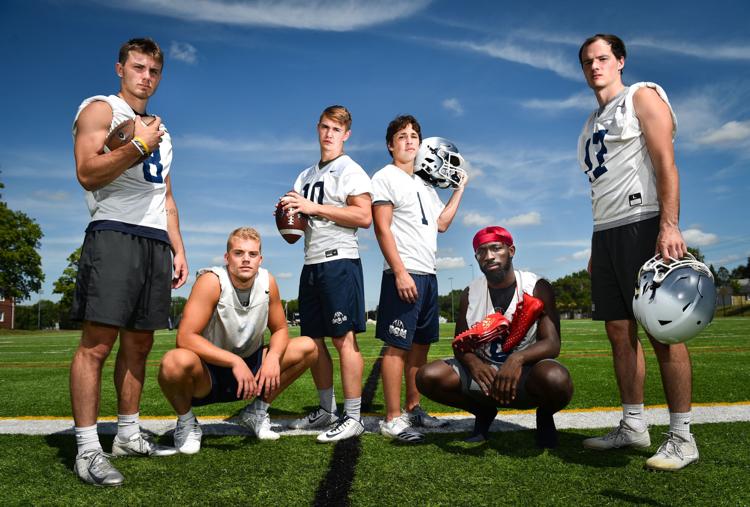 081519-qct-spt-ambrose-football-023a.JPG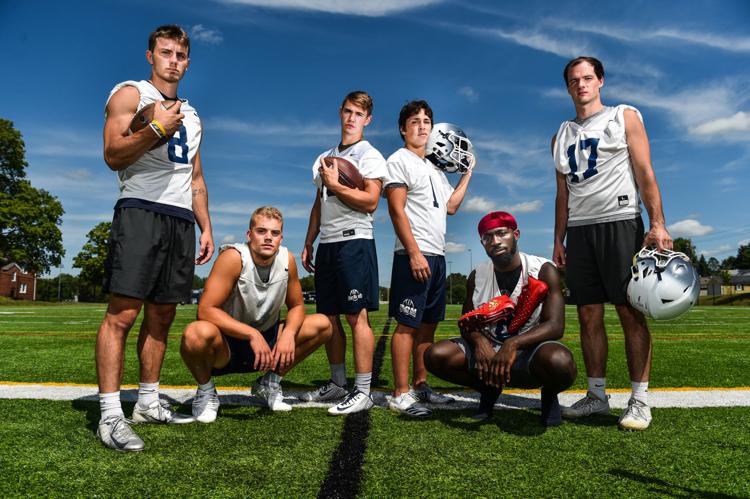 081519-qct-spt-ambrose-football-024a.JPG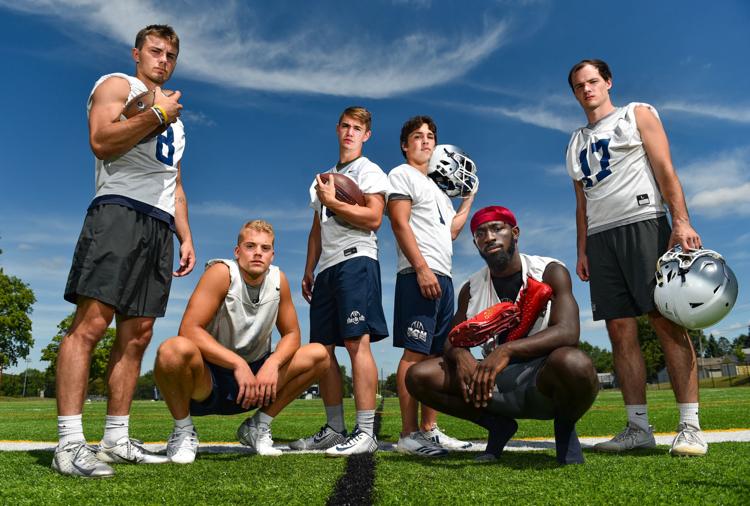 081519-qct-spt-ambrose-football-025a.JPG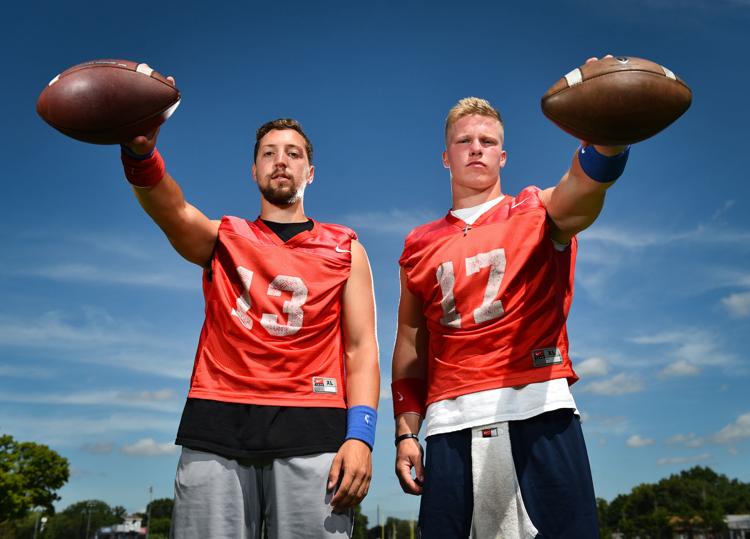 081519-qct-spt-ambrose-football-026a.JPG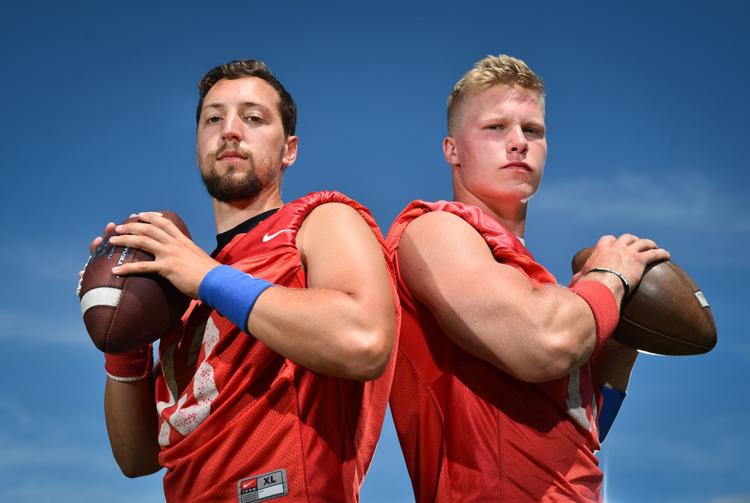 081519-qct-spt-ambrose-football-027a.JPG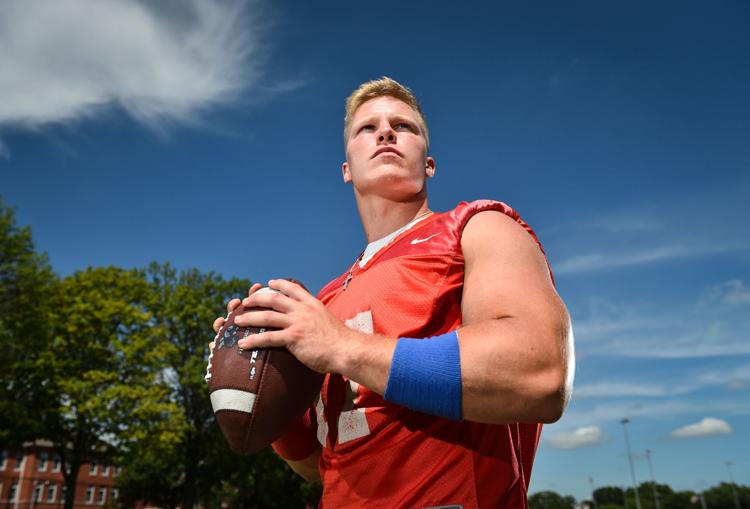 081519-qct-spt-ambrose-football-028a.JPG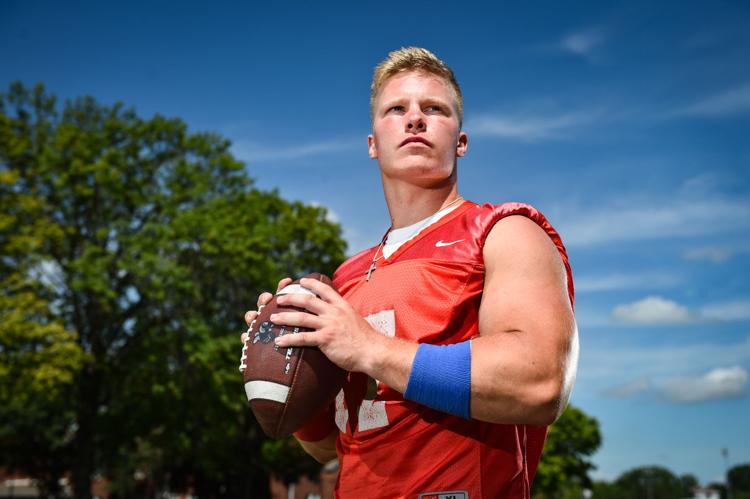 081519-qct-spt-ambrose-football-029a.JPG