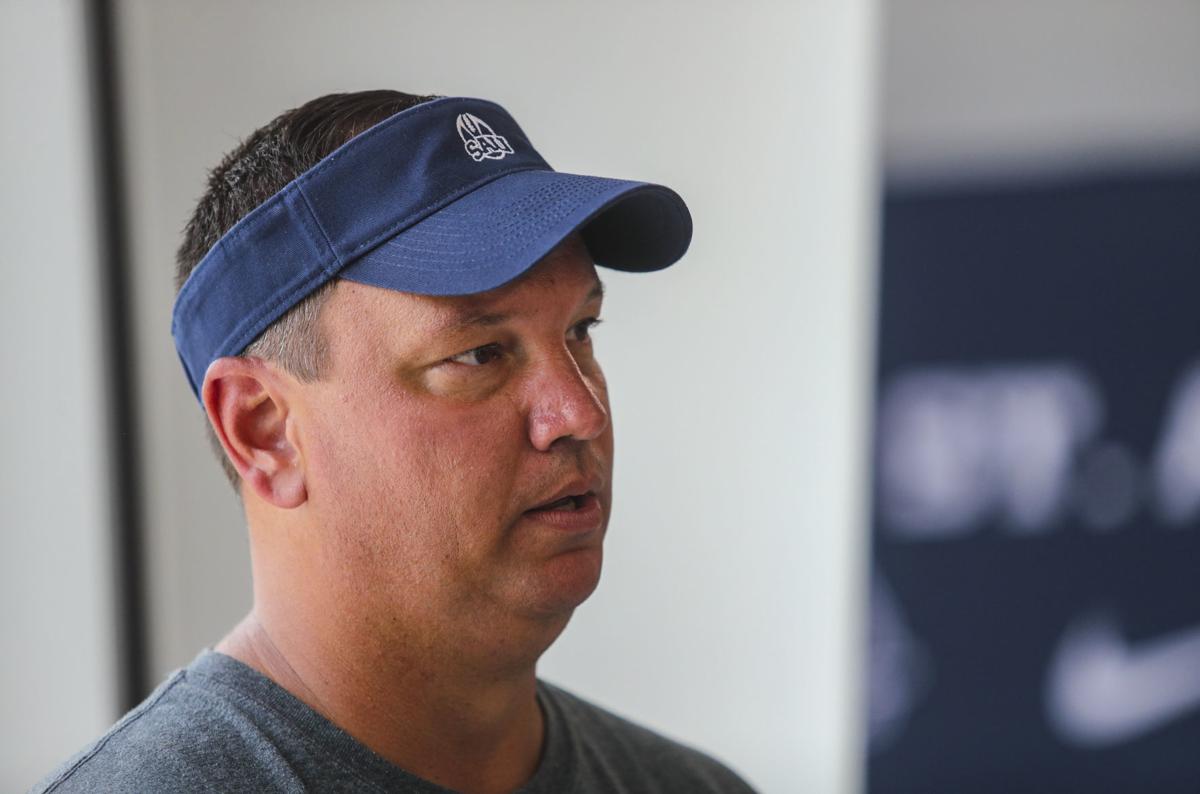 St. Ambrose has filled a vacancy in its football schedule and will open the 2019 season one week earlier than previously planned.
The Fighting Bees have an agreement to host Trinity Bible College in an 11 a.m. game on Saturday, Aug. 31, at Brady Street Stadium, giving St. Ambrose five home games and a 10-game regular-season schedule.
"That's the thing that we are the most excited about, the chance to play that 10th game and give our players another opportunity to play at home," St. Ambrose coach Mike Magistrelli said.
NAIA teams are allowed to play 11 games during the regular season, but preferring to have one bye on the schedule, St. Ambrose had scheduled just 10 games for 2019.
When Mid-States Football Association member Belleville-Lindenwood dropped its program last month, the Fighting Bees faced the prospect of playing only nine games including just four home contests.
The conference helped as many of its members as it could, re-configuring its schedule to accommodate eight of the 10 Belleville-Lindenwood opponents who were suddenly searching for another game.
Replacement games for St. Ambrose and St. Francis (Ill.) could not be arranged, leaving the Bees searching for a nonconference opponent.
You have free articles remaining.
"We had explored about every option and I had pretty much wrapped my mind around the notion that we would only play nine games," Magistrelli said. "I continued to look at the schedule clearinghouse every day, hoping that something would pop up."
Eventually, Trinity Bible found itself in a similar situation. But like St. Ambrose, it was searching for a home game.
The Ellendale, North Dakota, college had two open dates that coincided with available dates on the Fighting Bees' schedule.
Magistrelli said the programs discussed a home-and-home series but ultimately agreed to a one-year contract with the game to be hosted by St. Ambrose.
Trinity Bible College finished 4-4 last season and has a first-year head coach in Tanner Twigg, who was promoted to the head coaching position earlier this year after spending the past three seasons as an assistant coach with the Lions' program.
The 11 a.m. start time was set to accommodate a high school game between Davenport Assumption and Rock Island Alleman that is scheduled to be played at Brady Street Stadium in the evening on Aug. 31.
The Fighting Bees will play their conference opener the following week on Sept. 7 at Missouri Baptist.
The early opener will result in only a condensed preseason camp for St. Ambrose players, who are still scheduled to report for the start of practices next Wednesday.
"Rather than rework schedules and bring guys in earlier, we will just go with a shorter camp," Magistrelli said. "Hopefully, there will be a little more of a sense of urgency because we will need to get more work done in a shorter time frame. The flip side to that is the guys will get 10 games, and that's great."