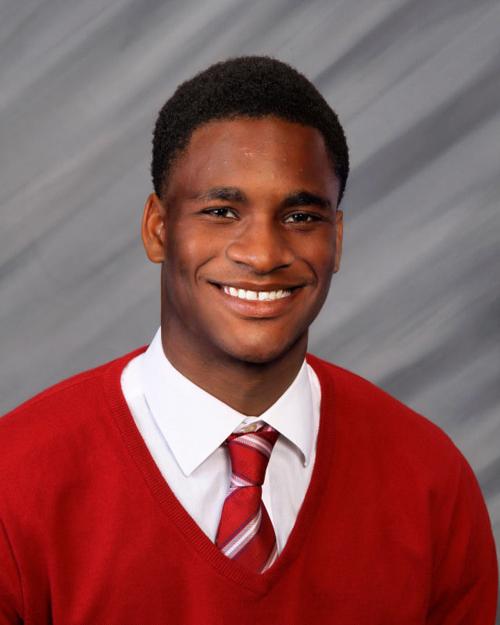 CEDAR FALLS — It was a shutdown defensive effort by the University of Northern Iowa football team Saturday afternoon.
The sixth-ranked Panthers needed it.
With its offense struggling to make plays, UNI recorded a defensive touchdown and forced four turnovers to advance to the second round of the FCS playoffs with a 17-3 win over San Diego at the UNI-Dome.
UNI (9-4) moves on to play South Dakota State (8-4) next Saturday in Brookings, S.D.
"I was very pleased," UNI head coach Mark Farley said. "That was just good defensive football. Credit San Diego. I thought they did an exceptional job, had a tremendous plan."
Brawntae Wells returned an interception 34 yards for a touchdown on the Toreros' first possession, and UNI picked off two more passes while also recovering a fumble while holding USD 38 points below its season average. The Panthers also held the Toreros to just 213 total yards, 285 below its season average.
It was the first time USD was held without a touchdown since it lost to North Dakota State, 38-3, in the second round of the playoffs in 2017.
"Obviously, we didn't come here to lose the game," USD head coach Dale Lindsey said. "We played well in spurts. I thought we played exceptionally well. They did an admirable job for 60 minutes and that is all we ever ask them to do."
UNI harassed USD quarterback and Johnston native Reid Sinnett all game, holding Sinnett 22 of 37 passing for a season-low 187 yards and the three picks. Sinnett had came into the game ranked fifth in the nation in total offense (319.5).
"Hats off to them," Sinnett said. "They did an excellent job of mixing their coverage. It was a challenging game across the board, but I could have done more to put us in better position."
Offensively, UNI managed just 266 yards as it hurt itself with turnovers, dropped passes and penalties.
"We weren't very good on offense," Farley said. "Number one, give San Diego credit for how they played. Number two, very frustrated and disappointed in our offense and that we weren't better."
UNI led 7-3 at halftime. The lead increased to 10-3 with its best offensive drive to open the fourth quarter.
Starting on their own 10, a 27-yard screen to Trevor Allen got the Panthers out of the shadow of their end zone. Quarterback Will McElvain ran for another first down and completed first-down passes to Jaylin James and Suni Lane to set up a 39-yard Matthew Cook field goal with 8 minutes and 25 seconds left in the game.
San Diego gained its first, first down of the second half with 8:07 left in the fourth, but on third and 3, Jared Brinkman sacked Sinnett to force a punt. On USD's next two possessions, UNI forced turnovers.
The first was a Christian Jegen interception he returned 52 yards to the Torero' 7. On the next play, Allen scored for a 17-3 lead.
On the first play after the Allen touchdown, Jegen came up big as he jarred loose the football after a reception by USD tight end Zach Nelson that was recovered by Spencer Cuvelier.
"He started it (pointing to Brawntae Wells), and he finished it (motioning at Jegen)," Farley said.
It wasn't perfect, but the Panthers move to get another crack at the Jacks.
"I think we didn't perform to the level we are capable of the last time," Jegen said, "and we have a chip on our shoulder and something to prove."
Be the first to know
Get local news delivered to your inbox!