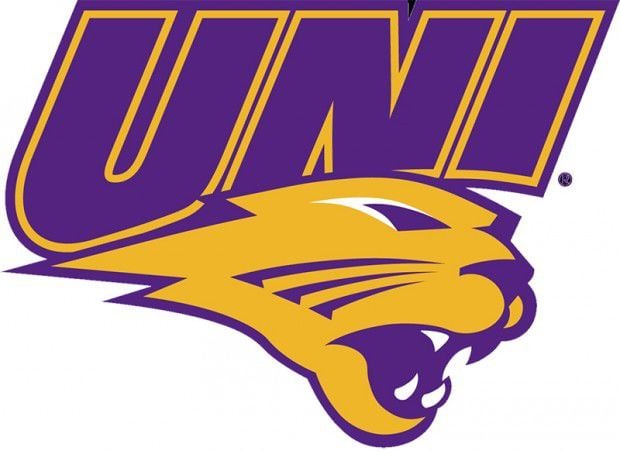 SPRINGFIELD, Mo. — Mark Farley says it doesn't matter that No. 11 Northern Iowa has beaten Missouri State 13 consecutive times or that the Bears have won just once in 2019.
The Panthers say MSU more than passes the eye-ball test as far as ranking a quality opponent and that Saturday's 2 p.m. kickoff at Plaster Field will provide a strong test from start to finish.
"We try to do a good job of not looking at records and more of looking at what we need to do and preparing the same every week," UNI center Mason Neisen said.
UNI (4-3 overall, 2-1 Missouri Valley Football Conference) will roll into the game big favorites, but the Bears' performance last Saturday in a 22-0 loss at No. 1 North Dakota State gave the Panthers plenty to think over.
MSU (1-5, 1-2) held the Bison to nearly 60 yards below their season rushing average and allowed NDSU to convert only seven of 16 third-down conversions in a game that was 15-0 after three quarters.
"They looked really good," Farley said. "It was one of those things that really make you aware of the type of team they are and instead of looking at their record, you are kind of looking at who they are, and I think they are a very good football team."
Farley adds that being able to see Missouri State as part of UNI's prep for South Dakota — the Bears lost to the Coyotes two weeks ago — and then against NDSU — another common opponent — gave his coaching staff and his players a great measuring stick on how the Bears measure up.
You have free articles remaining.
"I think we all need to take a step back," Farley said. "We just got done playing NDSU, so we know what type of player we played against there ... the guy that played across from us. Now, we can look at Missouri State's players across from us against that same guy (NDSU's players) and we got a good measuring stick of what that talent is and shows our players the type of team Missouri State can be."
It has been a one-sided series recently and current Bear coach Dave Steckel is 0-4 against the Panthers, with UNI out-scoring MSU 164-17 in those four meetings. The closest of those four games was a 25-10 UNI victory the last time the Panthers played in Springfield in 2017, and the Panthers have struggled on the road this season. UNI heads south looking for its first road victory.
"Extremely important," Neisen said of getting a road win. "We are not going to get where we want to get by only winning our home games. We need to get a win on the road and keep this momentum we got going."
Farley was complimentary of MSU quarterback Peyton Huslig, who will be making his third start against the Panthers. Huslig ranks second in the MVFC with a 228.7 yards per game average.
"Extremely good running quarterback that is just as dangerous running the ball as he is throwing it," Farley said. "Very multiple offense. They will make you play the full field from goal line to goal line as much as the width of the field with what they do."
While the passing game has been a strength for MSU, the Bears have struggled to run the ball averaging just 64.8 yards per game on the ground. In the last three meetings with the Panthers, MSU has averaged 85.3 yards against a Panther defense that has limited four of its opponents to 101 or less yards on the ground.
Defensively, the Bears feature linebacker Egbim McNeece, the second-leading tackler in the MVFC.
"A lot of athletic guys on defense," Neisen said. "They will do a lot of twisting and stunting, and have bunch of linebackers that can run well."
UNI will look to keep its offense rolling a week after scoring 42 against South Dakota. The Panthers have 18 plays of 20 yards or more in their last three games and will be looking to build on that number against a defense that allows 456 yards per game, especially its run game that went over 200 yards last week for the first time.