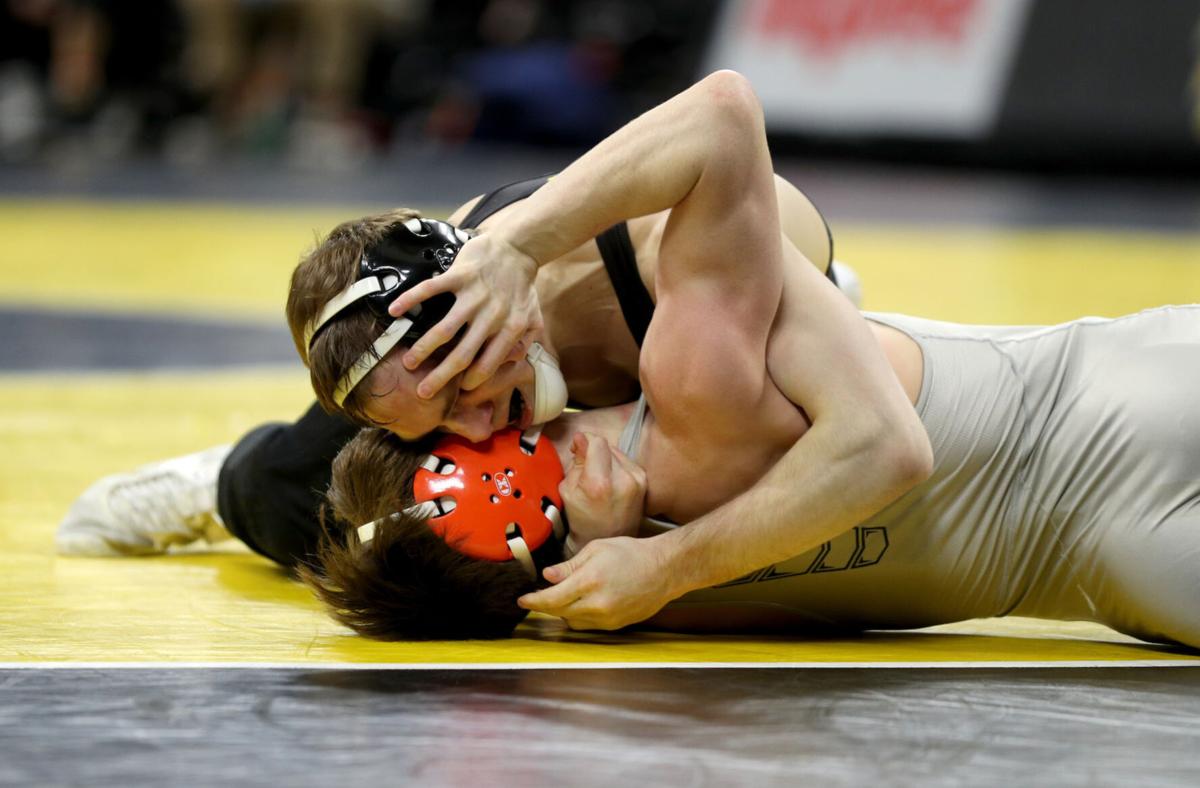 Top-ranked Iowa didn't wrestle a match during the final two weeks of the Big Ten regular season, but the Hawkeyes won a championship nonetheless.
The Big Ten declared Iowa and Penn State as conference regular-season co-champions on Tuesday after both teams finished their conference-only regular-season schedules unbeaten.
Because of COVID-19 issues within and outside of their programs, neither team wrestled all nine Big Ten duals they had on their schedules, including a Feb. 12 meet against each other, but both dominated the competition they did face.
Iowa finished the season 5-0 to win a piece of its 11th regular-season conference title in the sport in the past 14 years while Penn State ended up 6-0 and earned a piece of its seventh Big Ten regular-season title in the past 10 years.
The Hawkeyes' championship is Iowa's 13th since the Big Ten began recognizing a conference dual meet champion in 1999.
Iowa, which resumed full-team practices last Thursday after pausing in-person team-related activities on Feb. 8 because of positive coronavirus tests within the program, was dominant in the five duals it wrestled.
The Hawkeyes' postseason roster combined for a 38-5 record in its individual matches, scoring bonus points in 25 of those victories.
Coach Tom Brands' team currently has three wrestlers ranked at the top of their respective weight classes in the most recent NCAA coaches poll — two-time NCAA champion Spencer Lee at 125 pounds, Jaydin Eierman at 141 and Michael Kemerer at 174.
Three additional Hawkeyes — Austin DeSanto at 133, Alex Marinelli at 165 and Jacob Warner at 197 — are ranked second, and Iowa has a collection of nine wrestlers ranked fifth or better.
The Hawkeyes, the defending Big Ten tourney champs, are scheduled to return to action on March 6-7 at the Big Ten Championships in University Park, Pa.
For the first time, all championship rounds during the two-day tournament will be televised live on the Big Ten Network.