FORT DODGE, Iowa — Mallory Hohenadel turned to the Louisa-Muscatine cheering section, jumped and let out a yell. The Falcons had just snatched the momentum, and they weren't about to give it back.
A few minutes later, her sister, McKenna Hohenadel, hit a blooper to shallow left field to score two runs. That was the knockout punch for Louisa-Muscatine, which used a six-run fifth inning to beat West Liberty 10-2 in the Class 3A state semifinals Wednesday afternoon at Rogers Sports Complex.
Second-ranked Louisa-Muscatine advances to the state title game to take on top-ranked Davenport Assumption at 3:30 p.m. Friday. It's a matchup of defending state champions — Assumption in 3A and Louisa-Muscatine in 2A.
"You could just tell their energy was falling," freshman McKenna Hohenadel said of the fifth inning. "Our energy was so much higher. There was nothing that could bring us down."
The Falcons stranded runners in scoring position in each of the first four innings, but it didn't take long for them to realize the fifth inning would belong to them.
"When we got the first runner on was when we were like, 'This is our inning, we're going to score some runs,'" senior Katie Koppe said.
Seniors Mallory Mashek and Katie Hearn were walked, while junior Hailey Sanders reached on an infield single. The bases were loaded, just like in the fourth inning, but this time the Falcons cashed in.
Freshman Kenna Law reached on an error. An RBI single from sophomore Maddie Mashek and two bases-loaded free passes from Mallory Hohenadel and Kylee Sanders expanded the Falcons' lead to 6-2.
West Liberty pitcher Isabelle True, who threw a no-hitter in Tuesday's quarterfinals, helped L-M win a 2A state title last year. 
"We let it fall apart in the fifth inning," West Liberty coach Chad Libby said. "We made some defensive mistakes that us coaches were not used to seeing. Deep down, you know a team that has seen (Isabelle True) for four years has a pretty good scouting report.
"They showed that with their bats as it got later in the game."
Then, McKenna Hohenadel, knowing True was going to throw a changeup, poked a two-RBI single down the third-base line to take an 8-2 lead and cap off the six-run explosion. It's the 100th career win for Louisa-Muscatine coach Bryan Butler.
"We could tell they were getting down," L-M junior Hailey Sanders said. "We just blew it open. We're letting it loose, and everything is coming together so well."
Sanders struck out seven and improved to 21-0 on the season. 
072419-state-softball-louisa-liberty-03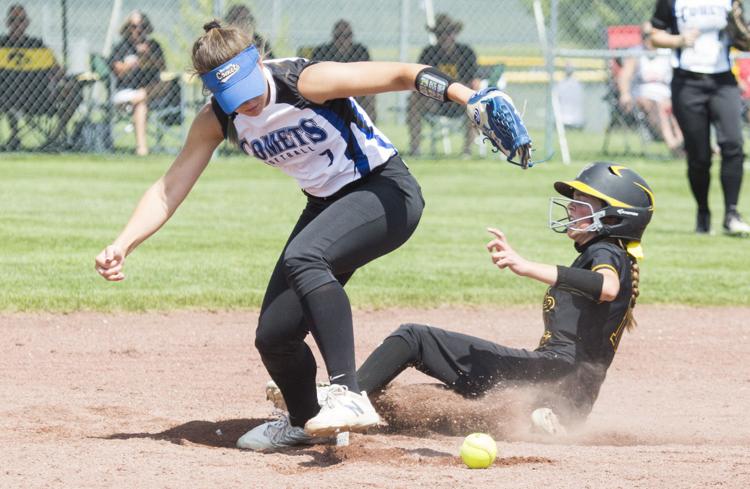 072419-state-softball-louisa-liberty-02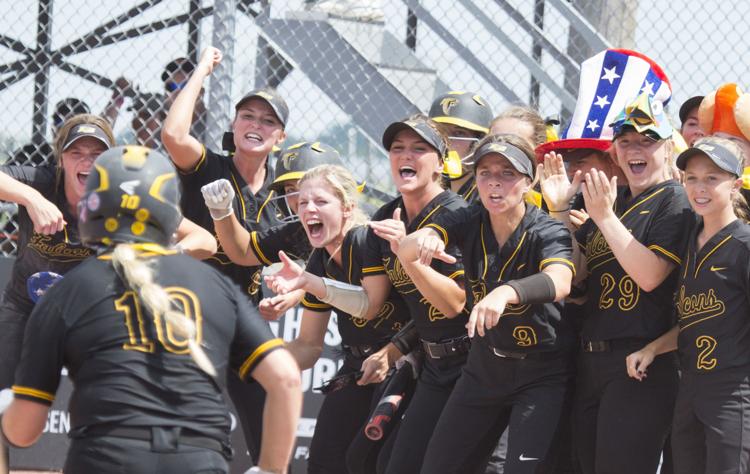 072419-state-softball-louisa-liberty-04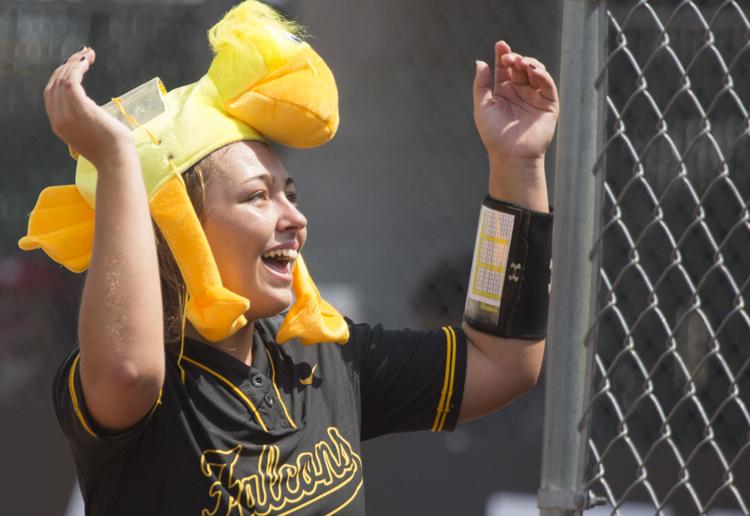 072419-state-softball-louisa-liberty-01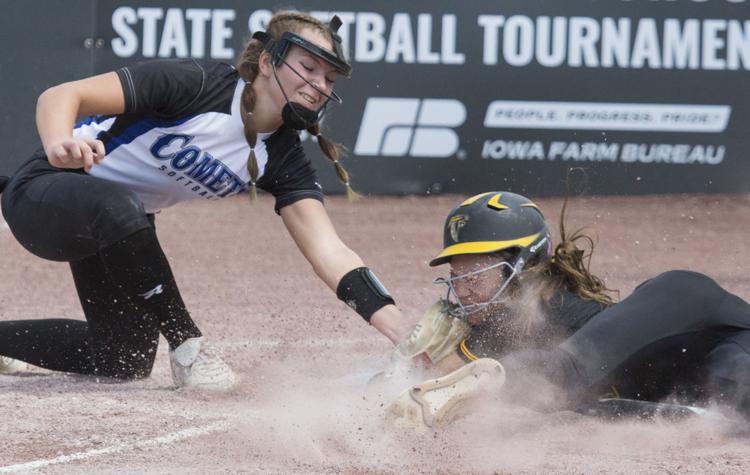 L-M state alt cut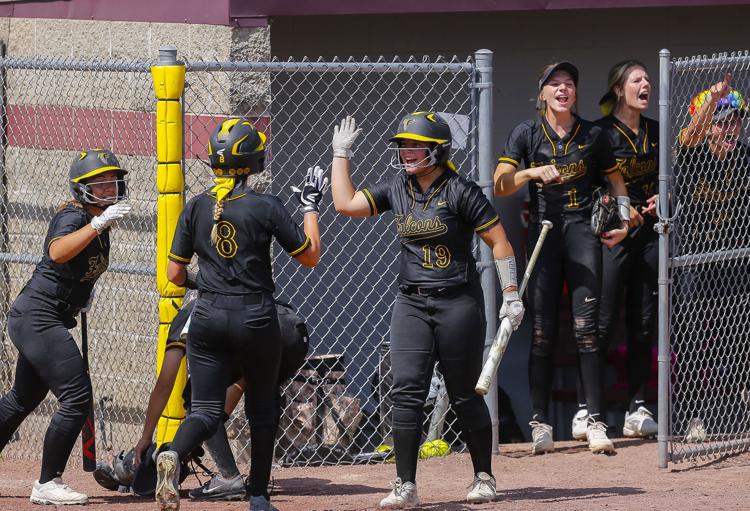 072319-state-softball-west-liberty-04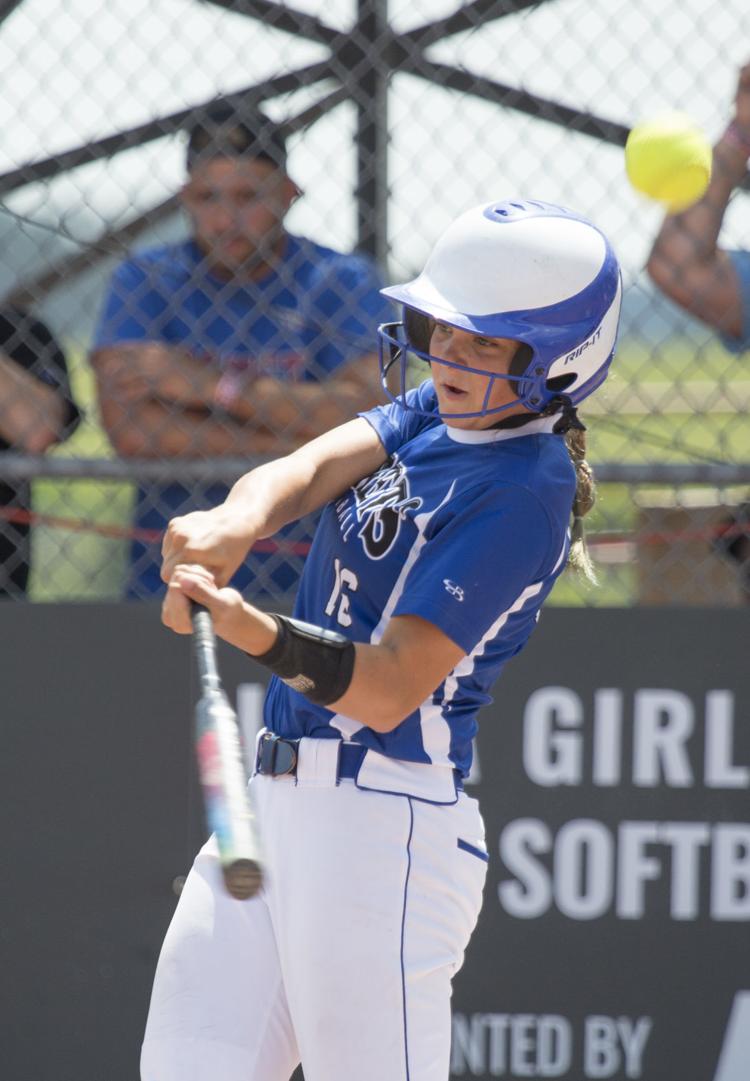 State SBall Louisa-Muscatine vs. Mount Vernon 2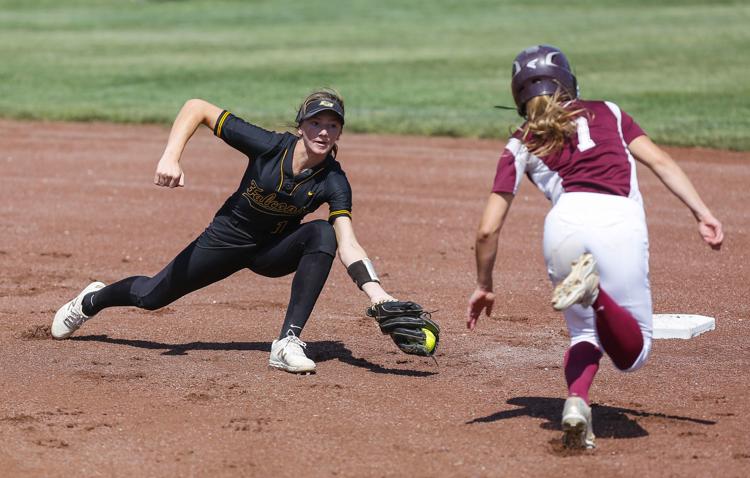 State SBall Louisa-Muscatine vs. Mount Vernon 7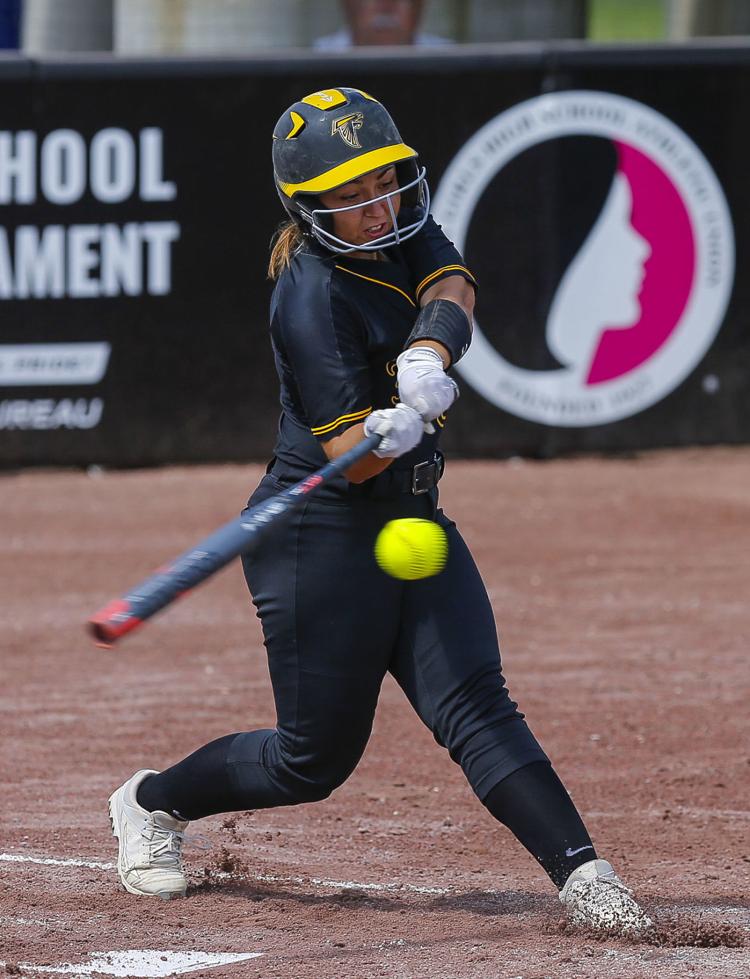 State SBall Louisa-Muscatine vs. Mount Vernon 1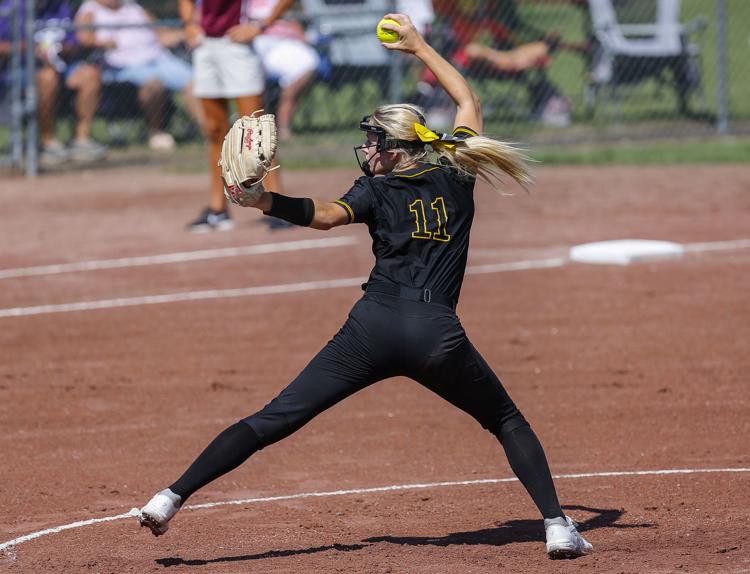 State SBall Louisa-Muscatine vs. Mount Vernon 6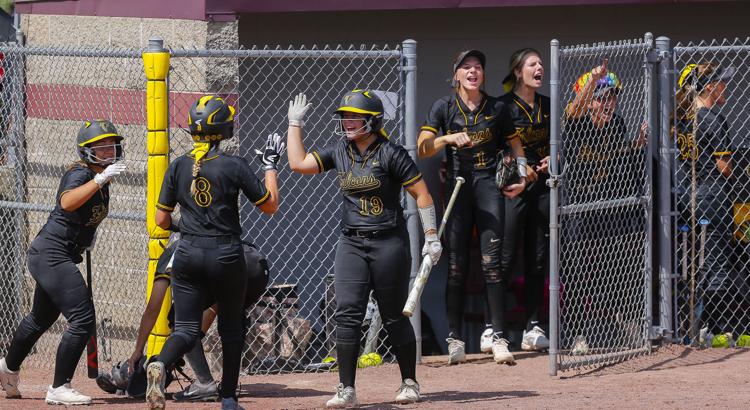 State SBall Louisa-Muscatine vs. Mount Vernon 8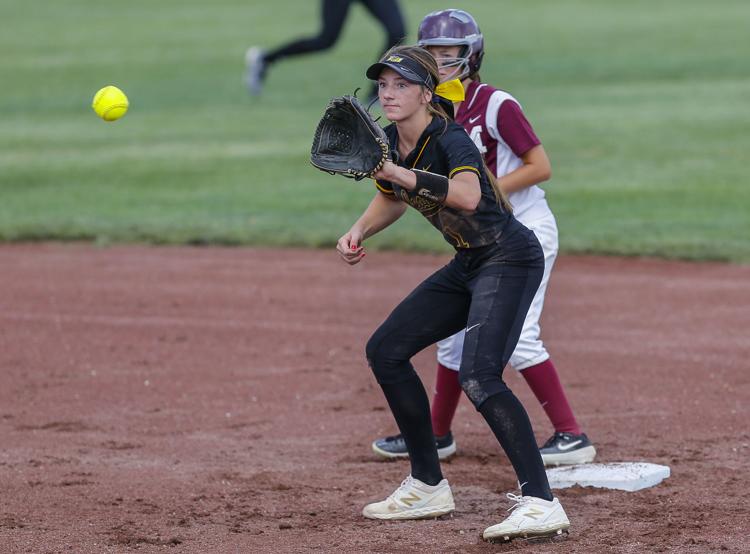 State SBall Louisa-Muscatine vs. Mount Vernon 5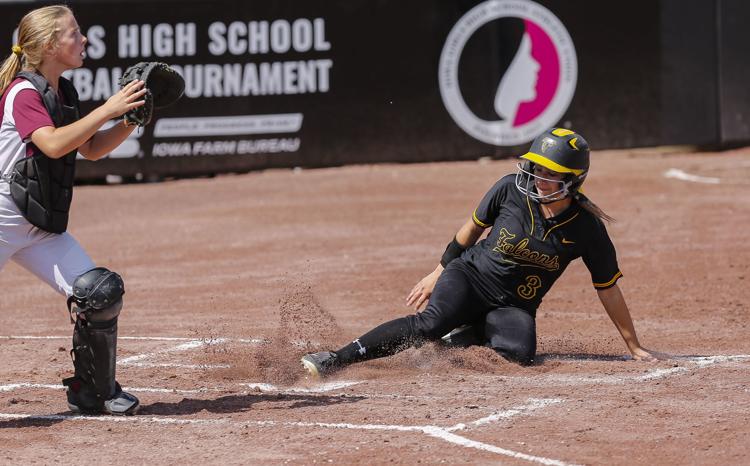 State SBall Louisa-Muscatine vs. Mount Vernon 4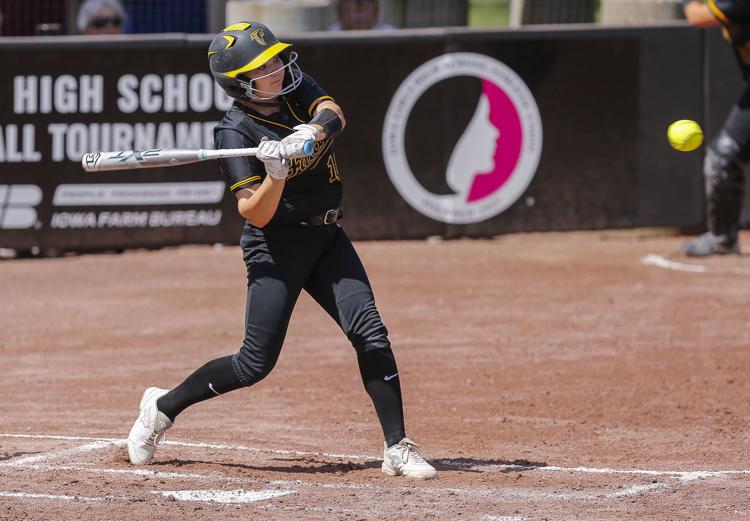 State SBall Louisa-Muscatine vs. Mount Vernon 9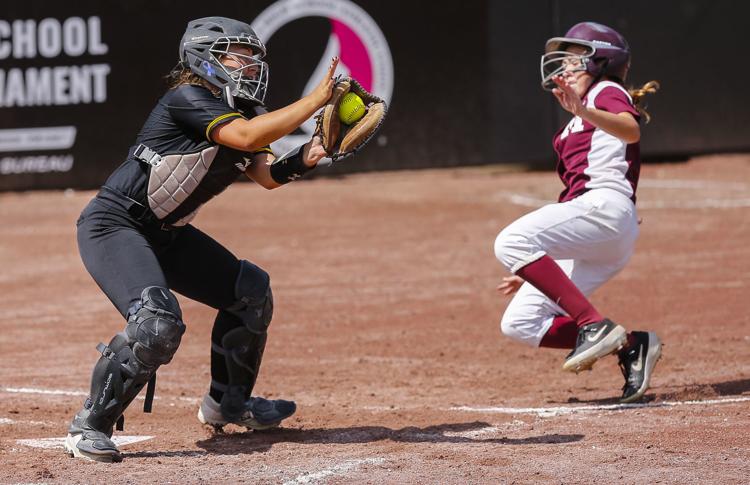 State SBall Louisa-Muscatine vs. Mount Vernon 11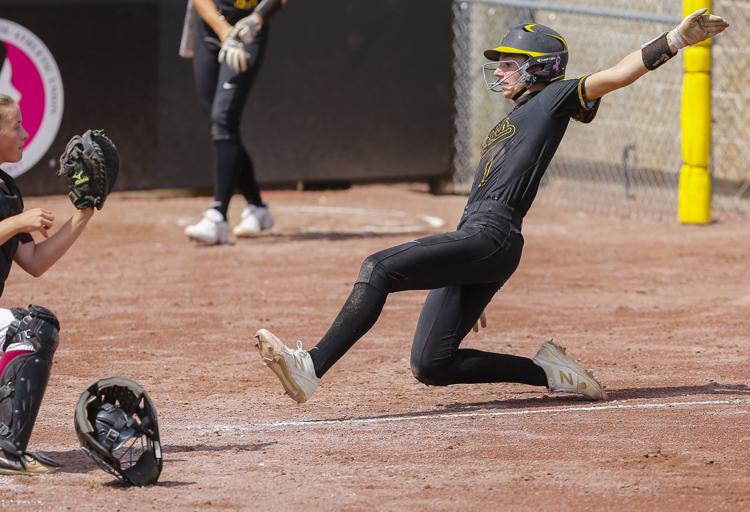 State SBall Louisa-Muscatine vs. Mount Vernon 3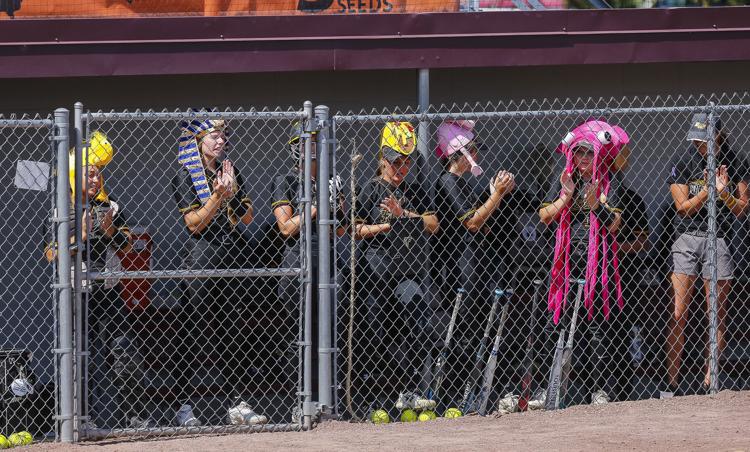 072419-state-softball-north-scott-6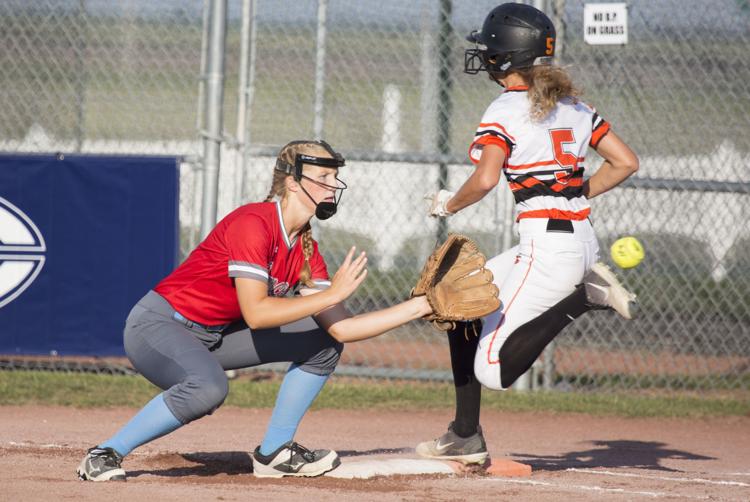 072419-state-softball-north-scott-07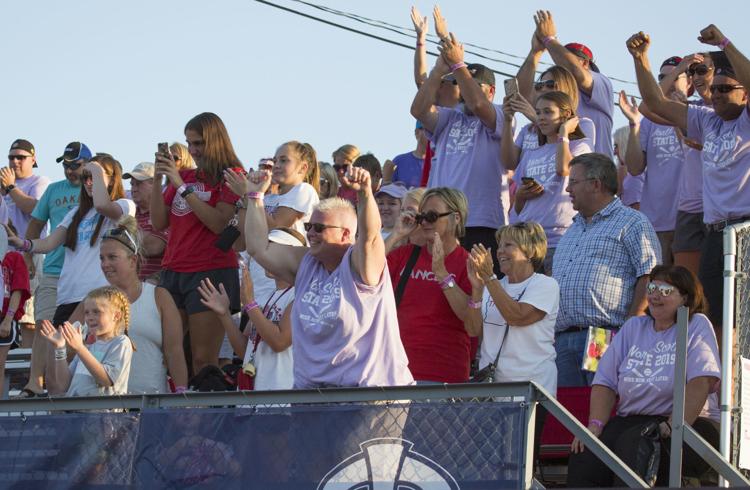 072419-state-softball-north-scott-05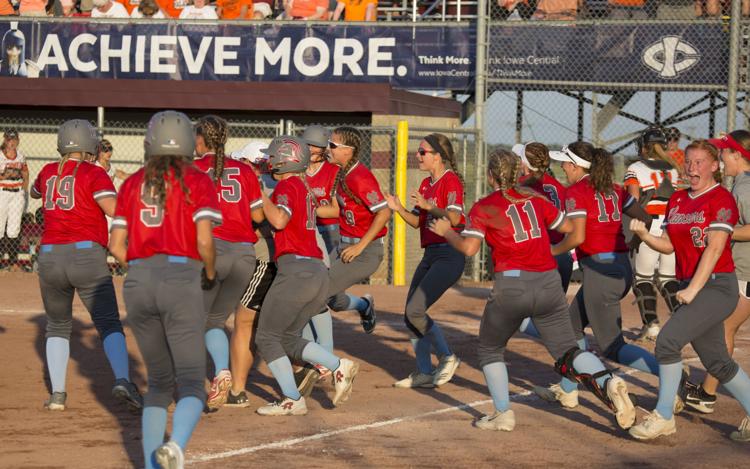 072419-state-softball-north-scott-03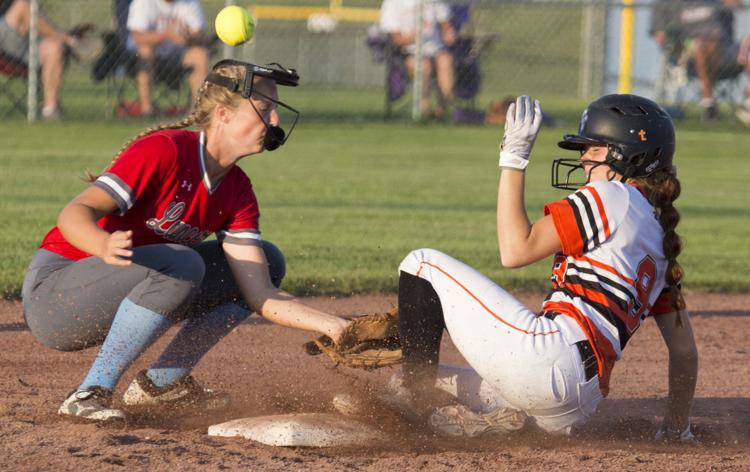 072419-state-softball-north-scott-04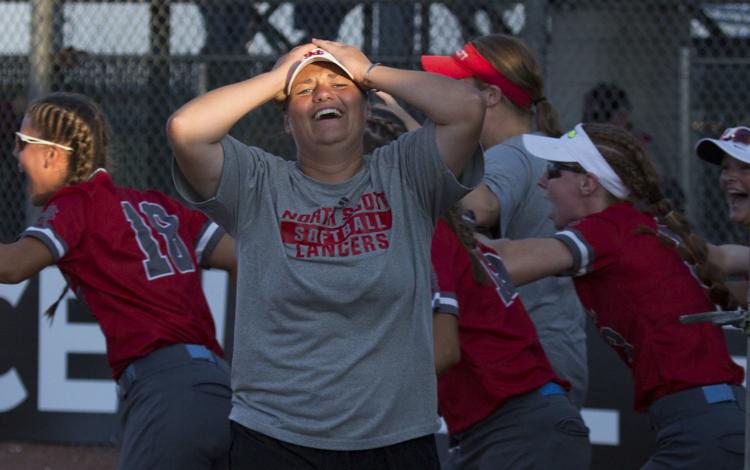 072419-state-softball-north-scott-01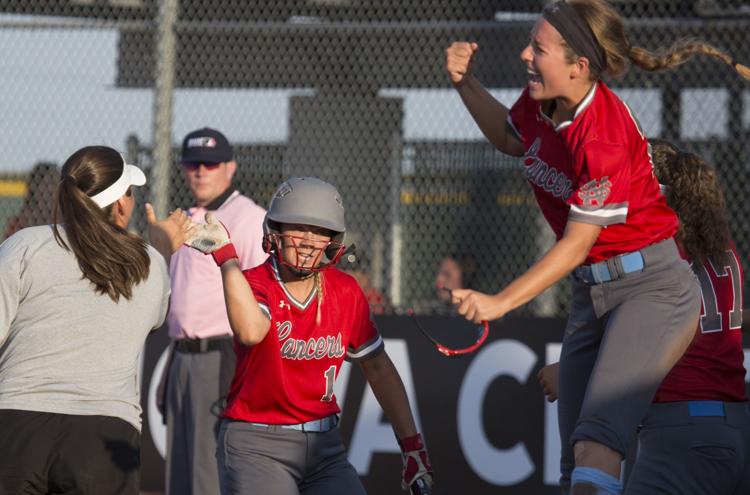 072419-state-softball-north-scott-01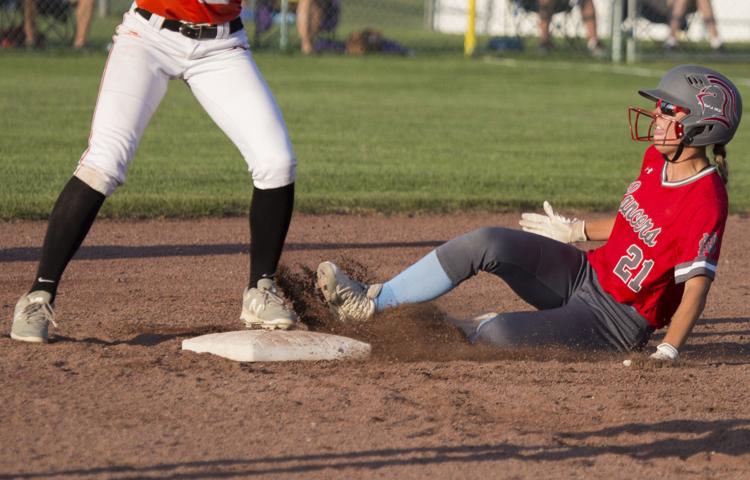 072419-state-softball-louisa-liberty-03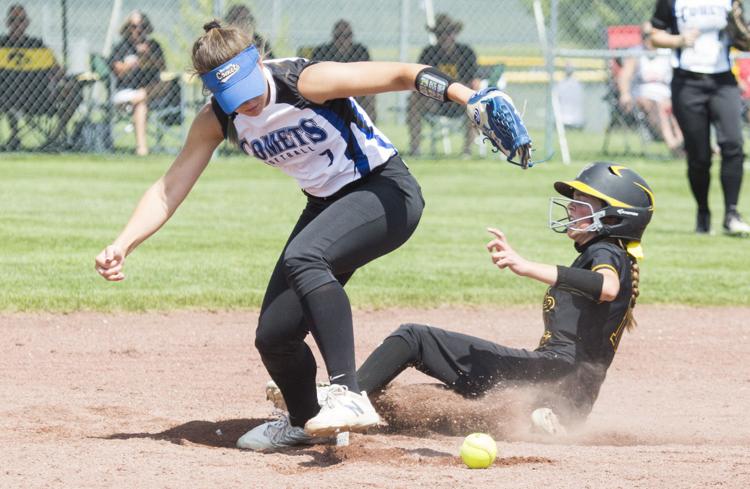 072419-state-softball-louisa-liberty-02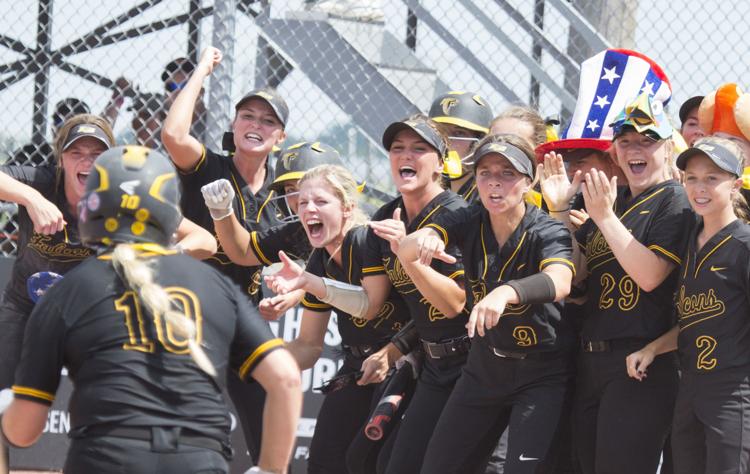 072419-state-softball-louisa-liberty-04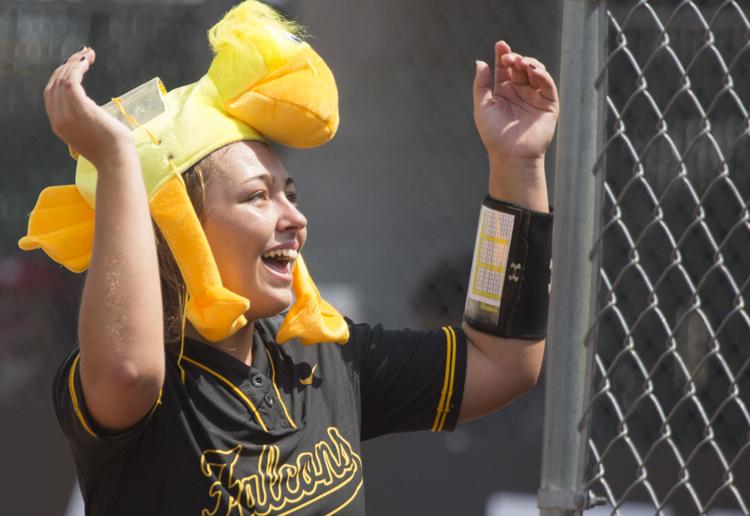 072419-state-softball-louisa-liberty-01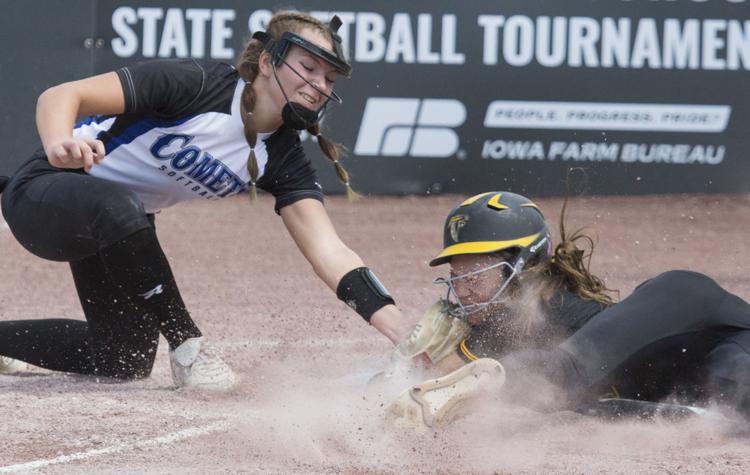 072419-state-softball-assumption-03
072419-state-softball-assumption-02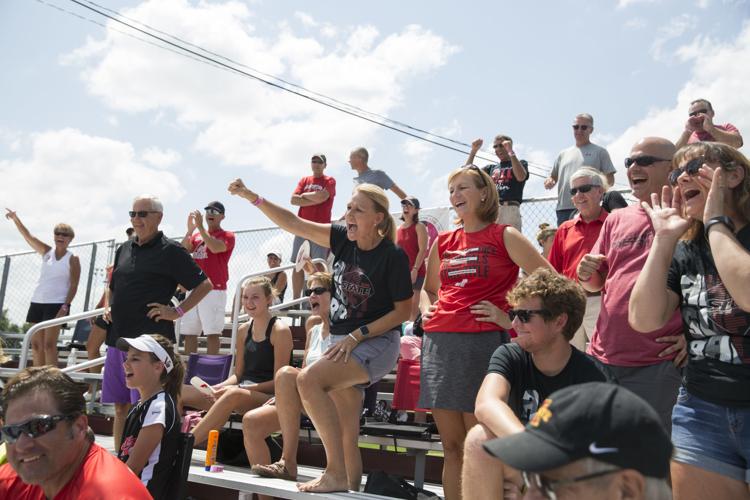 072419-state-softball-assumption-04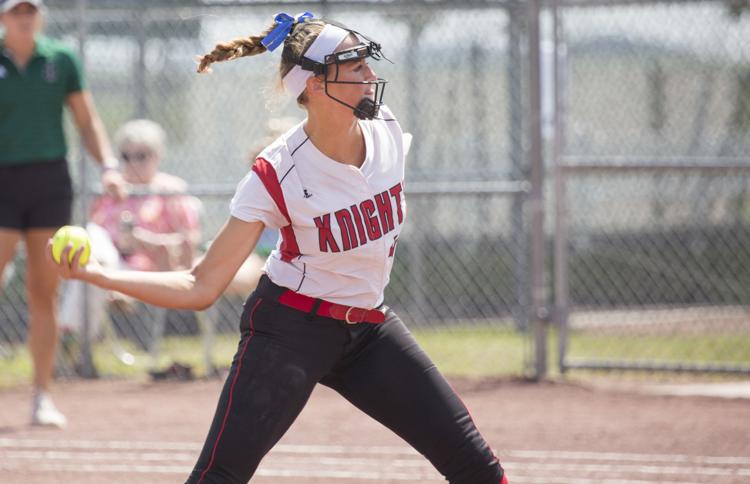 072419-state-softball-assumption-05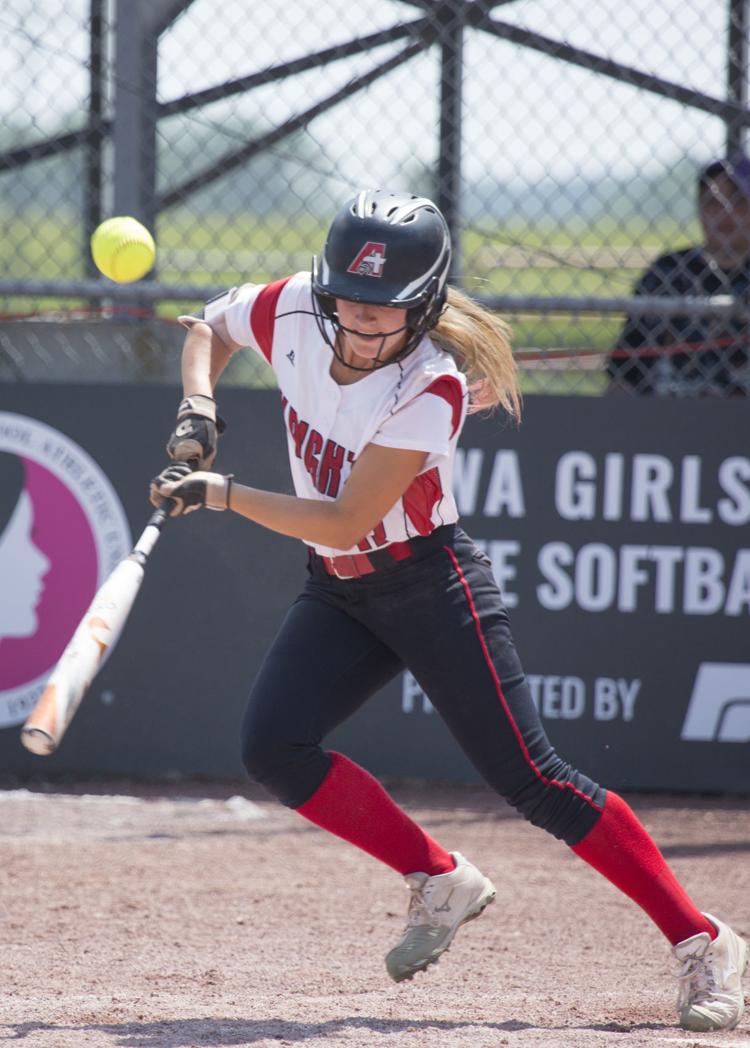 072419-state-softball-assumption-01