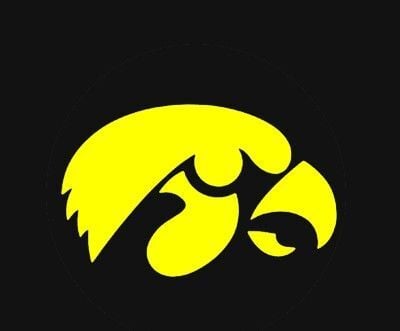 A longtime friend of former Iowa football player Jovon Johnson, Terry Roberts heard all about the Hawkeye football program as he was growing up in Erie, Pennsylvania.
Monday, he decided to join the team.
The 5-foot-10, 170-pound cornerback from Cathedral Prep High School in Erie verbally committed to Iowa one day after being offered a scholarship while attending a camp in Iowa City.
"Everything Jovon ever told me was real,'' Roberts said. "I went out there and it felt right from the start. It was a good weekend and the town was great. I'm looking forward to being a Hawkeye.''
Roberts has been working out with Johnson since he was eight years old.
"He's been around me since I was a little kid. I learned the game from him. He's been great to me and when I told I was committing, he was pretty excited about it,'' Roberts said. "He's told me all along that I can fit in there.''
Iowa coaches reached that conclusion as well, offering Roberts a scholarship on Sunday after watching him compete in a camp on Saturday.
He talked things over with family members after returning home and decided to become the seventh player to announce intentions to be part of the Hawkeyes' 2018 recruiting class.
Iowa defensive coordinator Phil Parker first saw Roberts during a workout as his Pennsylvania high school this spring.
While Johnson competed for crosstown Mercyhurst Prep, former Hawkeyes' Bob Sanders and Ed Hinkel both played for Cathedral Prep, a traditional Pennsylvania prep power.
"There's some history there, guys from Erie going to Iowa and doing big things,'' Roberts said.
The first defensive back in Iowa's 2018 recruiting class, Roberts recorded 32 tackles and intercepted two passes last fall as a junior. He also broke up eight passes and returned two punts for touchdowns.