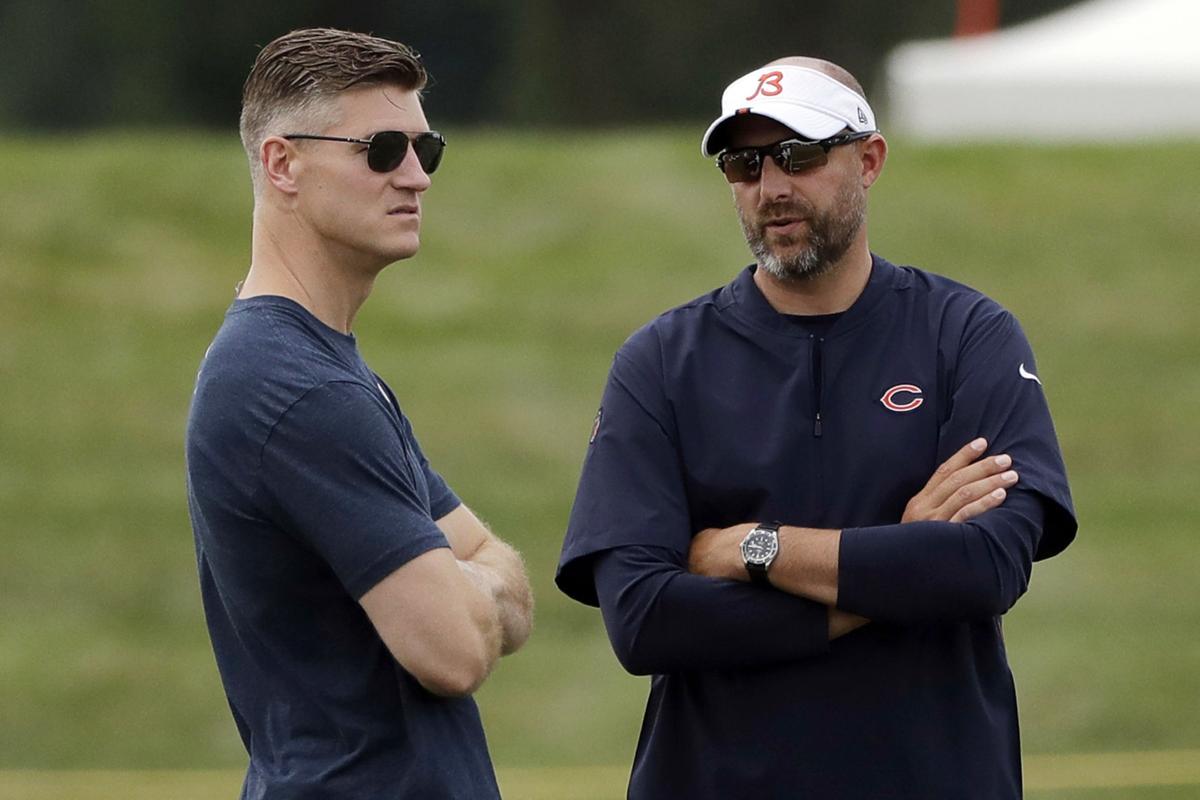 How many "Save the Date" notices merit special live coverage on two TV networks?
The 2021-22 NFL schedule will be revealed Wednesday night on NFL Network, while ESPN2 will have its own show. Both start at 7 p.m. CT and are set to run three hours. (Yes, three hours.)
Most of the shows will be dedicated to analysis.
There also are plans to announce Week 1 matchups on morning shows, hours before the big prime-time unveiling. The "Monday Night Football" season opener will be shared Wednesday on ABC's "Good Morning America," the first week of CBS games will be identified on "CBS This Morning," while Fox lets fans know its opening slate via Fox News' "Fox & Friends," local stations such as Chicago's Fox-32 and FS1.
It should stun no one if/when NBC's Week 1 games are identified on "Today."
Who's hosting NFL Network's 'Schedule Release '21′ special?
Rich Eisen is the host. Analysts will include Kurt Warner, Michael Irvin, Steve Mariucci and Colleen Wolfe.
There will be remote reports from Mike Giardi, Aditi Kinkhabwala, Kim Jones, Jane Slater and Mike Yam. Also look for Cynthia Frelund and Joe Thomas, along with Kimmi Chex offering a fantasy football perspective.
Will there be guests to help fill out the NFL Network's three hours?
Chicago Bears coach Matt Nagy has been announced as a featured guest, along with CBS' Jim Nantz, NBC's Al Michaels, Fox's Joe Buck, Los Angeles Rams quarterback Matthew Stafford, Los Angeles Chargers head coach Brandon Staley, Tampa Bay Buccaneers linebacker Lavonte David and Arizona Cardinals safety Budda Baker.
Was ESPN2 as creative as NFL Network with its title?
Pretty much. Its show is called "SportsCenter Special: 2021 NFL Schedule Release."
Who will be on ESPN2′s 'SportsCenter Special: 2021 NFL Schedule Release' special?
ESPN's "Monday Night Football" crew of announcer Steve Levy, with analysts Brian Griese and Louis Riddick, will anchor the show. It will also be simulcasted in its entirety on ESPN+. Reporter Adam Schefter will contribute and guests are expected to include Rams coach Sean McVay.
What about ESPN's 'Daily Wager' and 'Fantasy Football Now' commentators?
Streaming service ESPN+'s "Between the Lines: NFL Schedule Release" from 7-9 p.m. will feature the "Daily Wager" crew (Doug Kezirian, Joe Fortenbaugh, Tyler Fulghum, Steve Coughlin, and Anita Marks) and folks from "Fantasy Football Now," such as Matthew Berry, Field Yates, Stephania Bell and Mike Clay to offer a wagering perspective on the schedule .
What websites will have the schedule?
All the ones you expect to have it will have it quickly, including ChicagoTribune.com, NFL.com and ESPN.com. Never mind that parts of each team's schedule tend to leak via Twitter in the hours before the formal announcement.
When will the season open?
If tradition holds, Tom Brady and the Buccaneers — as defending Super Bowl champions — will host the Sept. 9 Thursday-night prelude to the NFL kickoff weekend.
When will the season end?
The final Sunday of the 17-game, 18-week regular season will be Jan. 9.
What about the Super Bowl?
Super Bowl LVI is set for Feb. 13 at the home of the Chargers and Rams, Sofi Stadium in Inglewood, Calif.
What's the deal with the 17th game?
The league owners, with the blessing of the players' union, added a 17th game to the regular season to help increase TV revenue. It will be an AFC-NFC matchup with divisions paired off on a rotating basis.
This season the NFC North has drawn the AFC West, so the Bears will face the Raiders, as both teams finished second in their respective divisions last season.
Doesn't this all seem like much ado about nothing?
Maybe, but an average of 2.7 million viewers watched the fourth, fifth, sixth and seventh rounds of the 2021 NFL draft on May 1 across ABC, ESPN and NFL Network.
If Day 3 of the NFL draft is even remotely considered an event despite featuring lesser-known players, why not make a thing of the schedule release?
At the very least it tells you when your cousin's fall wedding ought to be.
Illinois' most endangered historic places
Broadview Hotel, East St. Louis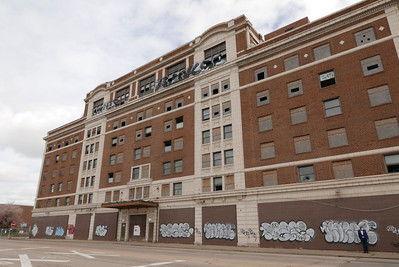 Joliet Steel Mill main office building, Joliet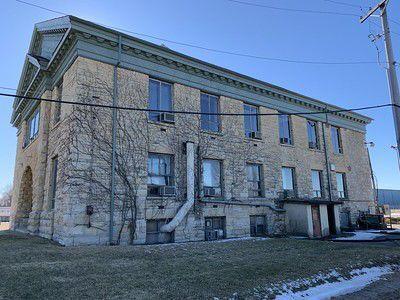 Klas Restaurant, Cicero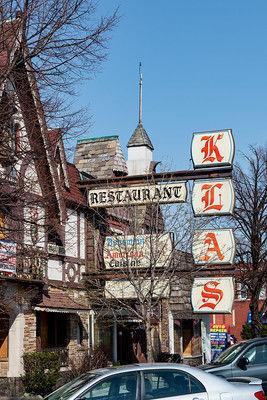 Havana Water Tower, Havan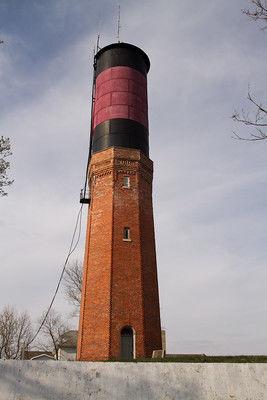 ​Illinois Terminal Interurban Station, Decatur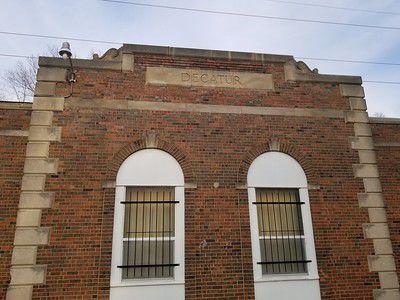 Altgeld Gardens Shop Building and school buildings C and E, Chicago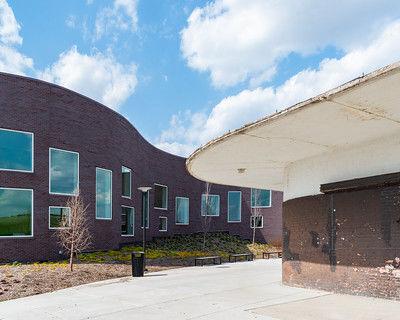 James R. Thompson Center, Chicago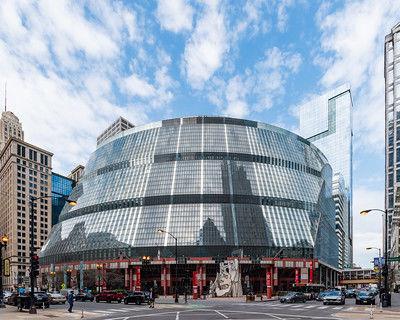 'Green Book' sites statewide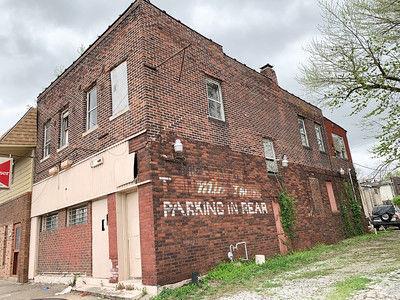 Scott Foresman headquarters, Glenview