Steve Wheatcroft did not want to walk off the golf course Thursday at TPC Deere Run.
"I asked if we could just go to the first tee and start round two," he said.
Buoyed by six straight birdies to conclude his day, Wheatcroft registered his best PGA Tour round in 166 career events with a 9-under 62 to hold the overnight lead at the $5.8 million John Deere Classic.
The 40-year-old missed seven consecutive cuts from November to February and has only one top-50 finish this season. He's outside the top 200 of the FedEx Cup standings and ranked 927th in the Official World Golf Rankings.
"It's been a brutal year," Wheatcroft said. "It's probably the worst year I've had so far, but I don't feel like I'm playing the worst golf of my career.
"I actually feel like I'm playing good golf. I'm just not getting the results out of it."
Wheatcroft, in the first group out Thursday, leads what is an obscure leaderboard. He has a one-shot advantage over Michael Kim and two strokes clear of four players — Johnson Wagner, Nick Taylor, Joel Dahmen and Andres Romero.
Those six players have an average world ranking of 440.83.
Defending champion Bryson DeChambeau pulled out after 15 holes because of a right shoulder injury. DeChambeau suffered the setback striking a 5-iron out of the right rough at the par-5 second.
After a wayward drive at No. 11, the pain intensified.
"I'm like, 'Wow, something is not right,'" DeChambeau said.
DeChambeau stopped midway through his backswing on the tee box at the par-3 12th.
"It literally gave out," he said. "I had nothing there."
Then on the 16th, DeChambeau, at 3-over par, walked to the green after hitting his iron off the tee. He fixed his ball mark, picked up his ball, walked off the green and shook hands with his playing competitors.
"It's really unfortunate, especially with how well I was hitting it coming into this week," DeChambeau said. "Life just throws you curve balls and you just got to work with them.
"It's not fun. I was thinking about it coming up here (to the fitness trailer). It's saddening."
Francesco Molinari, the field's highest-ranked player in the world rankings at No. 15, leads a group of four players at 6-under. Zach Johnson turned in a 2-under 69 and playing partner Steve Stricker had 70 as 95 players broke par.
Wheatcroft made back-to-back cuts coming into the JDC, but a couple wayward drives in each round derailed his momentum. He posted a final round 76 at the A Military Tribute At The Greenbrier, including a drive out of bounds on the 12th hole.
So on Wednesday, Wheatcroft had Callaway put a new head on his driver.
"I hadn't played one hole of golf with it and just trusted it today," he said. "It's nice knowing that I could aim down the middle and it wasn't going to be a wipe right."
Wheatcroft hit 12 of 14 fairways, 17 of 18 greens and needed 27 putts in his bogey-free round.
He stepped to the 13th tee box at 3-under par … and then went on a birdie barrage.
Wheatcroft stuck approach shots at 13, 14 and 15 to within 6 feet for birdies. He buried a 26-footer at the par-3 16th, knocked in a 15-footer at the par-5 17th and closed with a 13-footer at the difficult par-4 18th.
"Incredible," playing partner Patrick Rodgers said. "What a great round of golf. It is a golf course you can have a good stretch at any point in the round."
Never inside the top 200 in the OWGR, Wheatcroft has won twice on the Web.com Tour and secured his PGA Tour card this season following a 21st-place finish on last year's Web.com Tour final money list.
It was the first time Wheatcroft has broken 65 this season.
"I know if you look at my scores and my record for the year, you wouldn't have believed it," he said, "but I feel like it is close. Sixty-two didn't surprise me today."
Kim made nine birdies in his first 15 holes to match Wheatcroft but backed up with a bogey at the par-4 eighth.
With five missed cuts in his last six tournaments, Kim rode a hot putter. He made 144 feet worth of putts, highlighted by a 42-footer at No. 18.
"Rolled it great," Kim said. "I've been struggling with the putter a little bit, but got a good mental note from the morning warmup today and rolled it great."
Wagner and Taylor, both past PGA Tour winners, made nine and eight birdies, respectively, in their rounds of 64. 
Dahmen and Romero posted the low scores in the afternoon. Dahmen, in fact, shot a blistering 29 on the back side, including an eagle at the par-5 10th.
071218-jdc-aa-001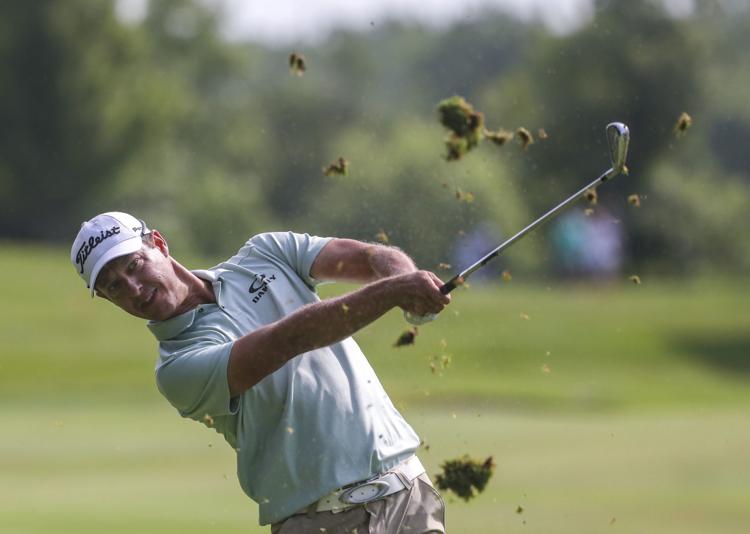 071218-jdc-aa-002
071218-jdc-aa-003
071218-jdc-aa-004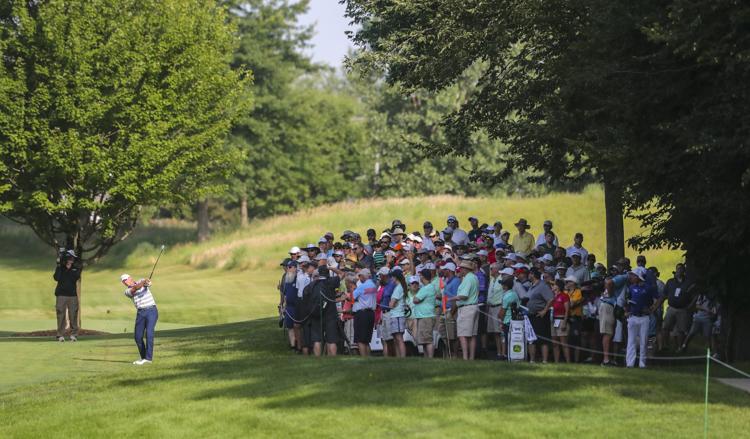 071218-jdc-aa-005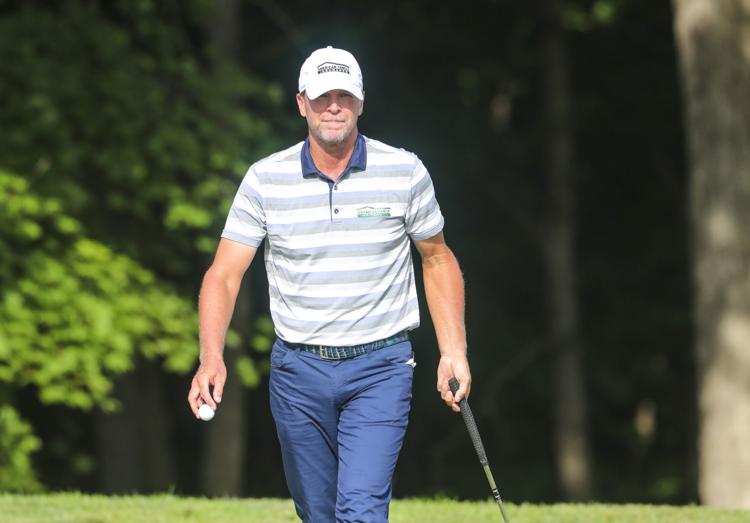 071218-jdc-aa-006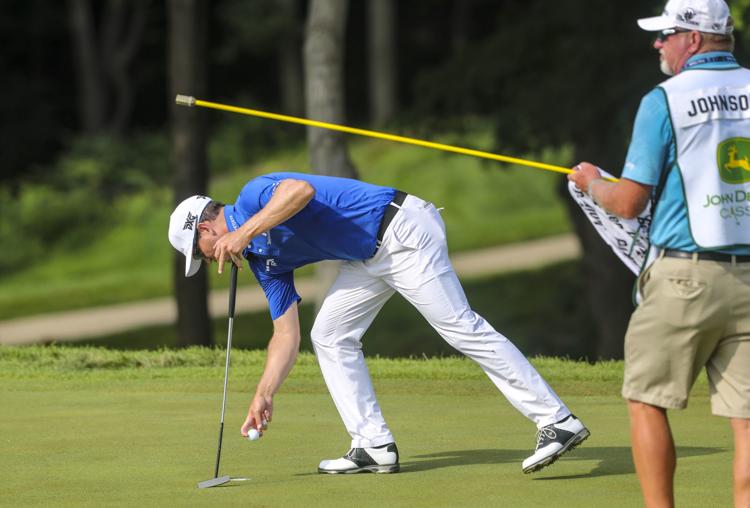 071218-jdc-aa-007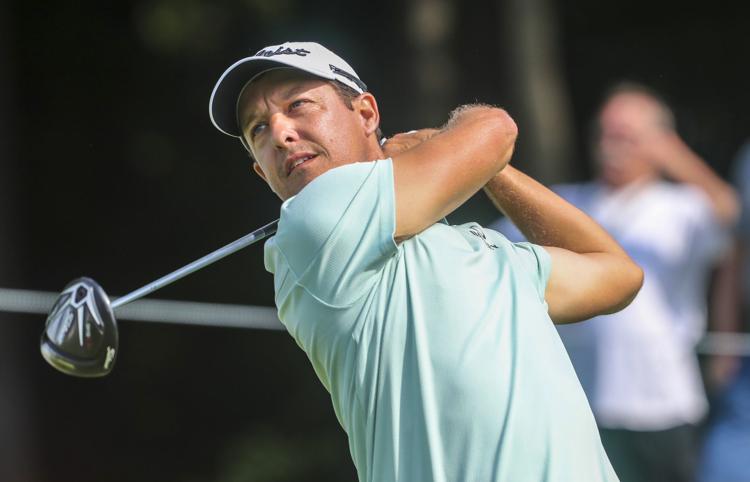 071218-jdc-aa-008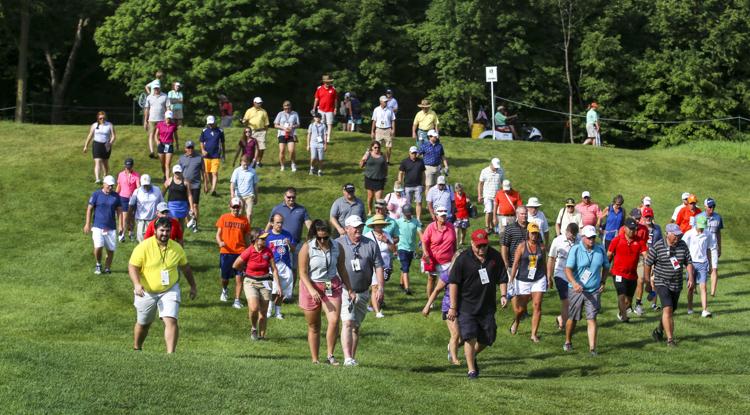 071218-jdc-aa-009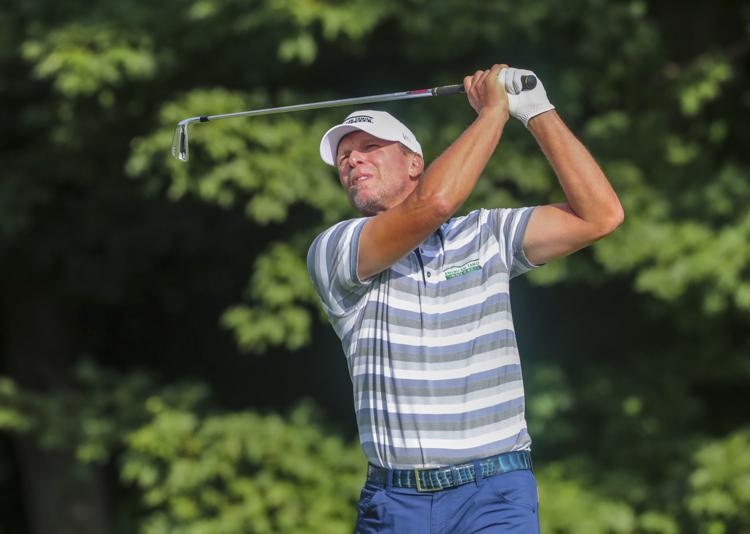 071218-jdc-aa-010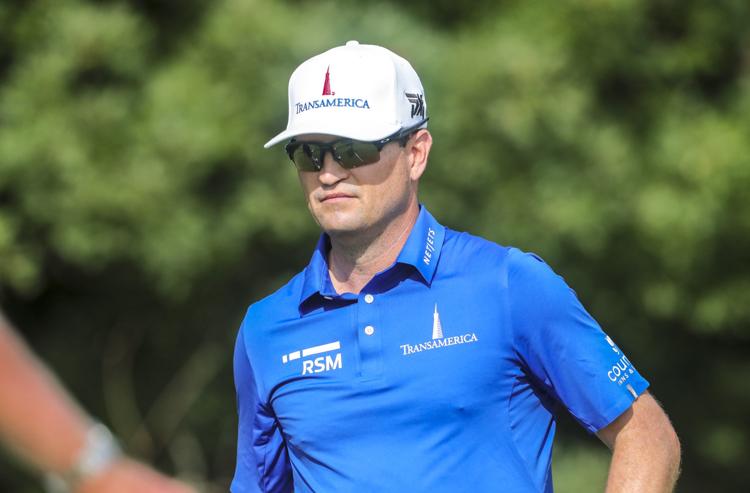 071218-jdc-aa-011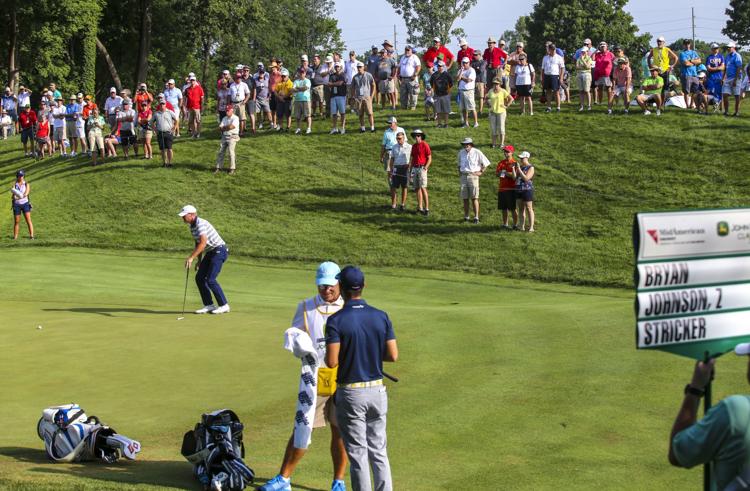 071218-jdc-aa-012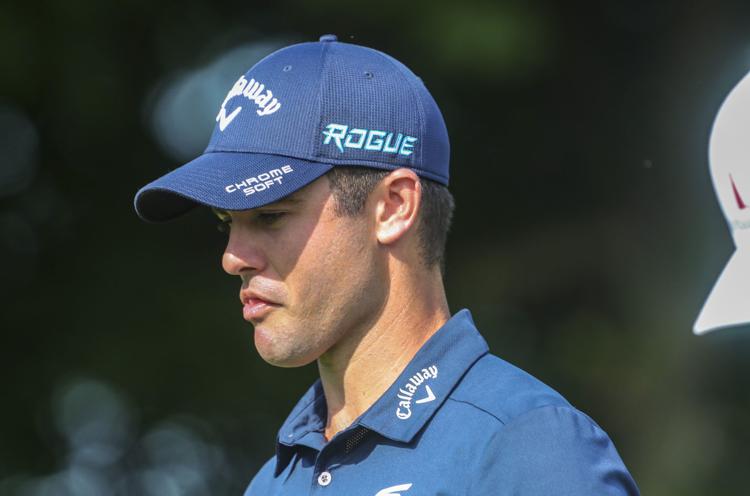 071218-jdc-aa-013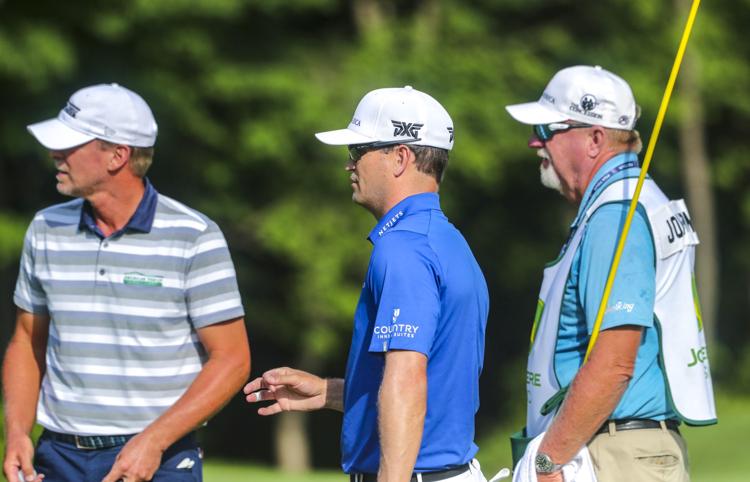 071218-jdc-aa-014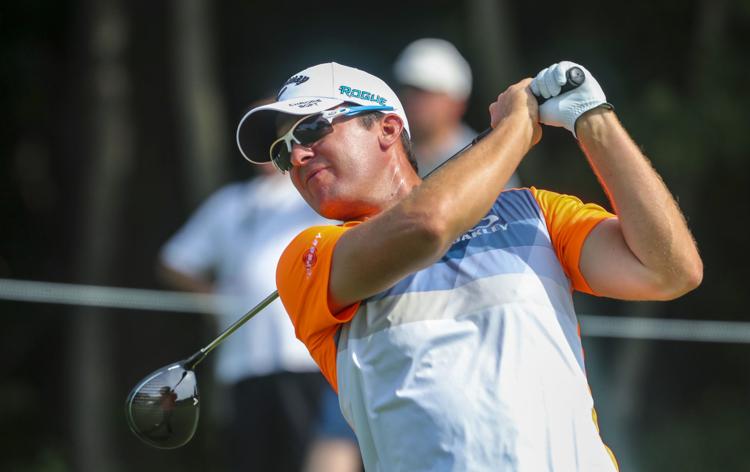 071218-jdc-aa-015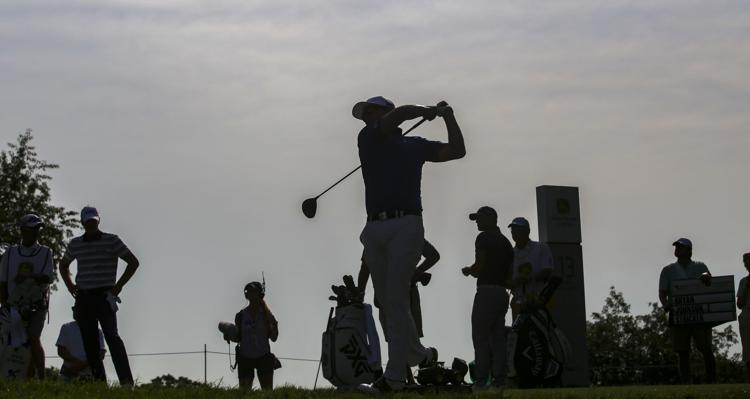 071218-jdc-aa-016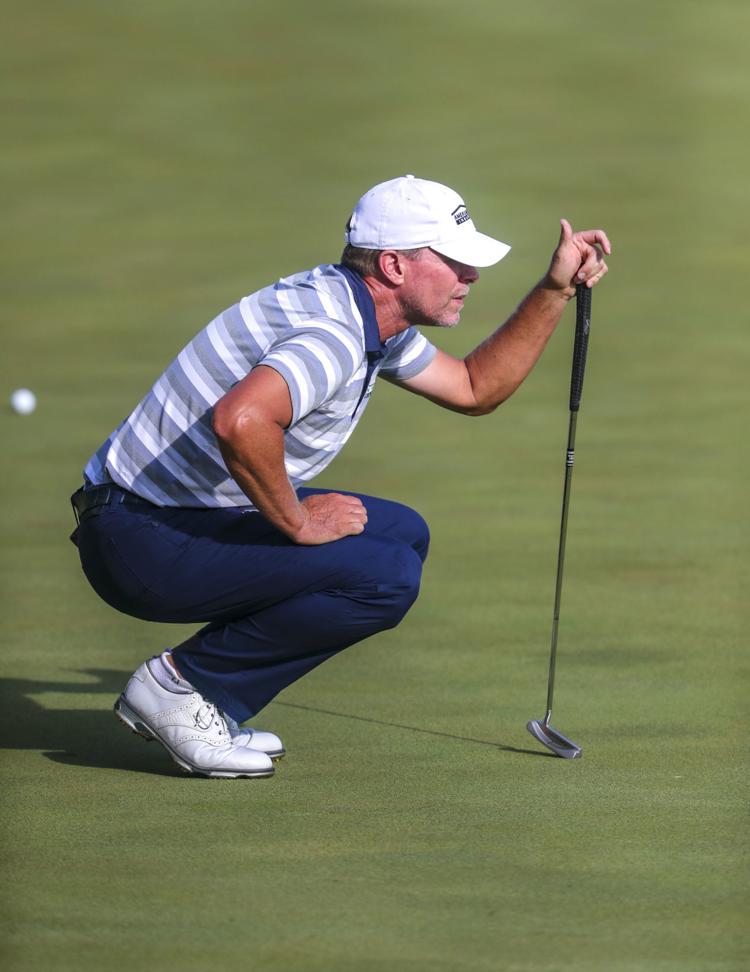 071218-jdc-aa-017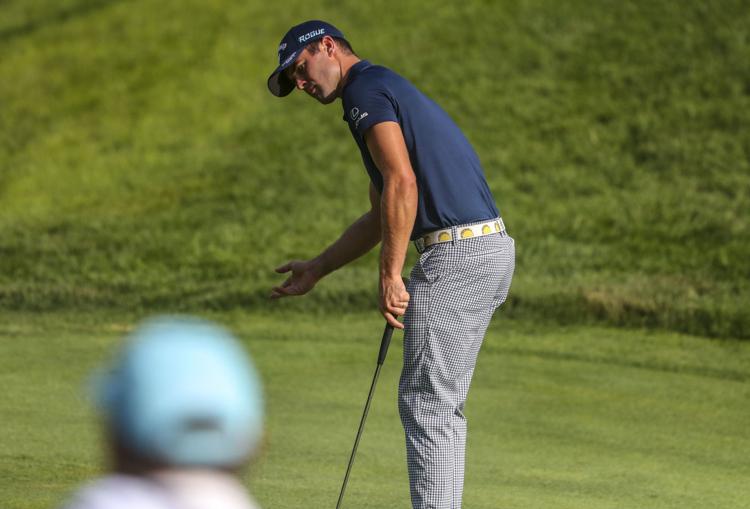 071218-jdc-aa-018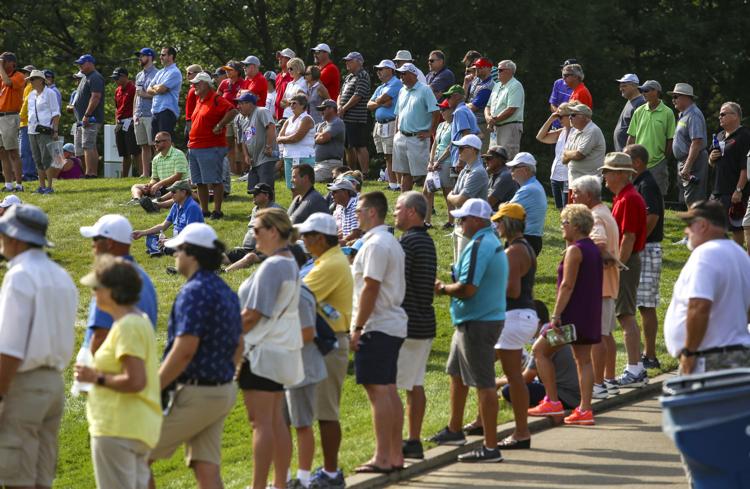 071218-jdc-aa-019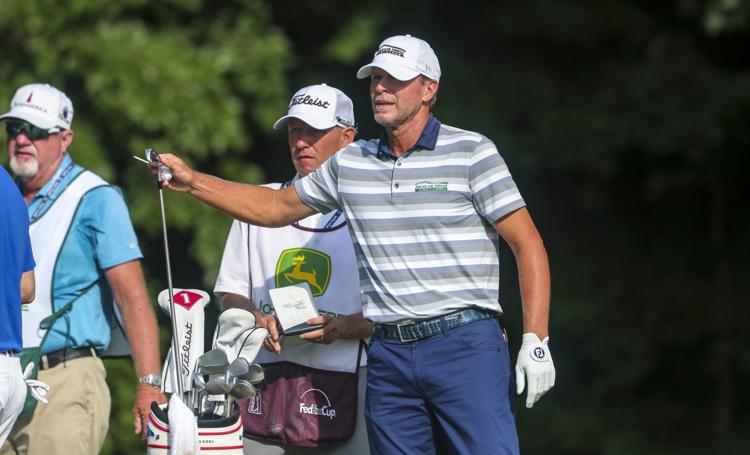 071218-jdc-aa-020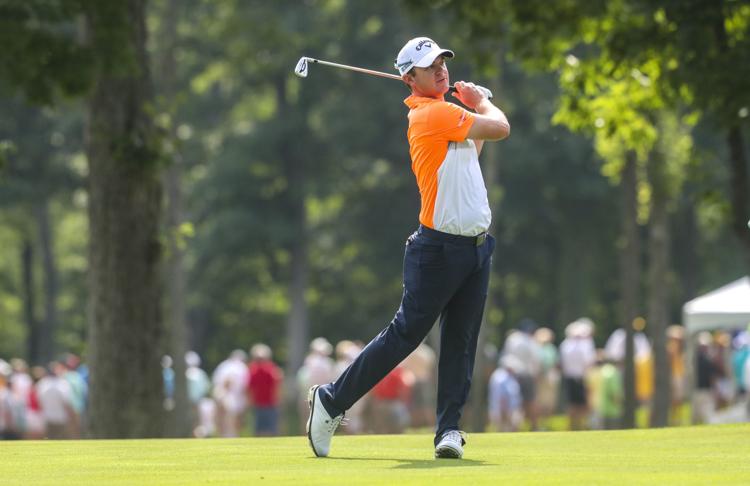 071218-jdc-aa-021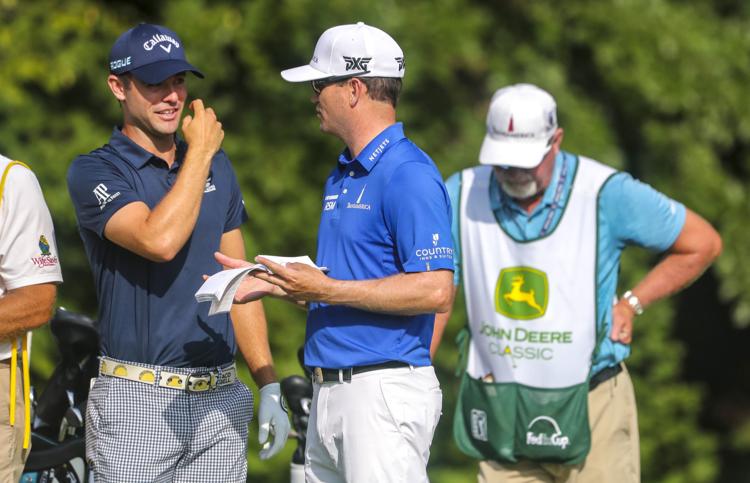 071218-jdc-aa-022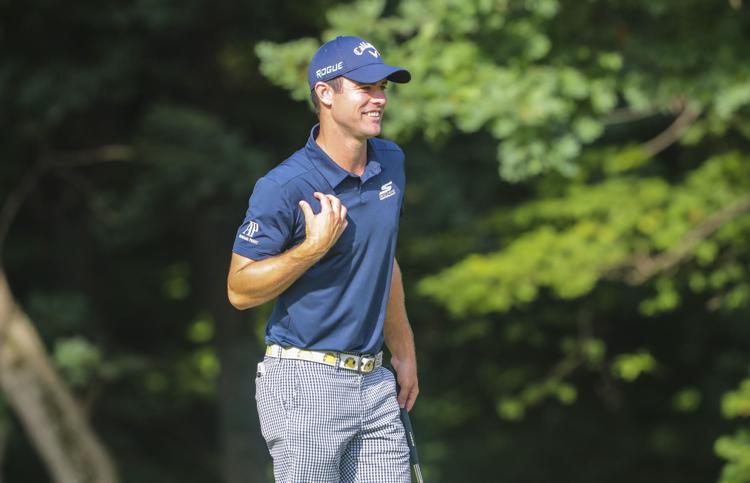 071218-jdc-aa-023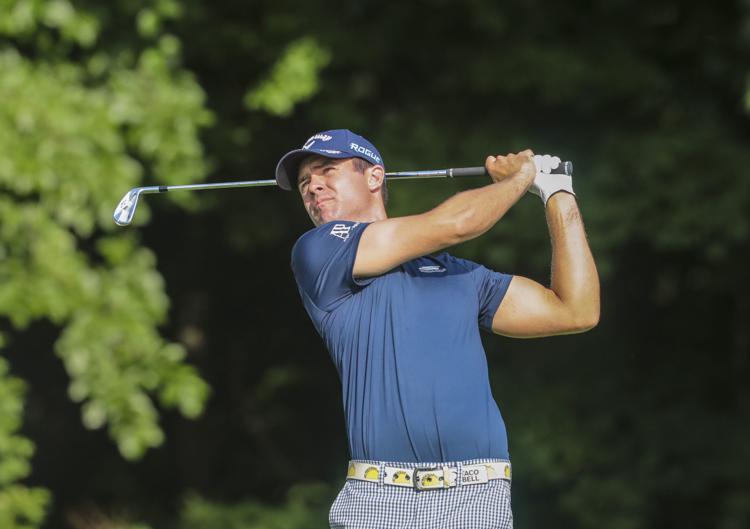 071218-jdc-aa-024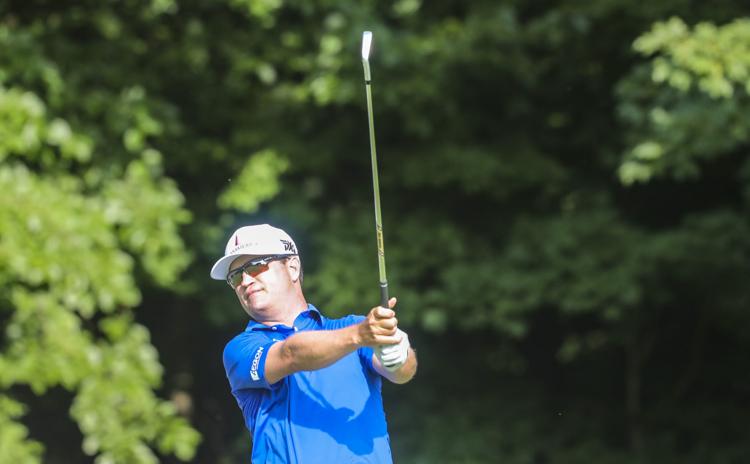 071218-jdc-aa-025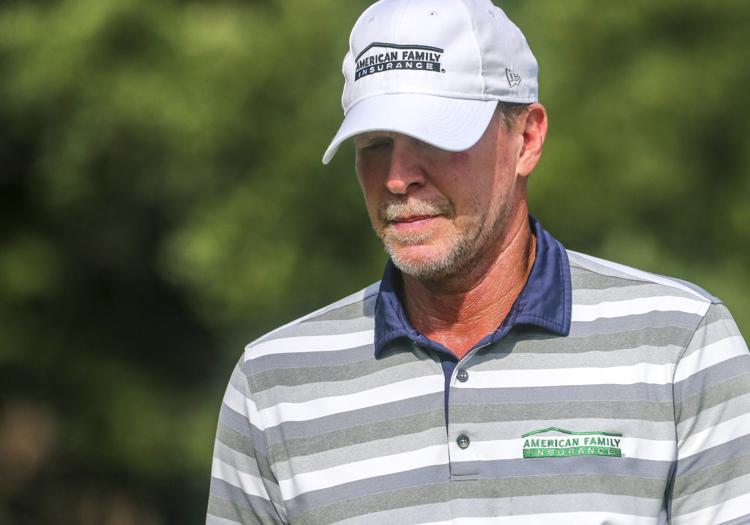 071218-jdc-aa-026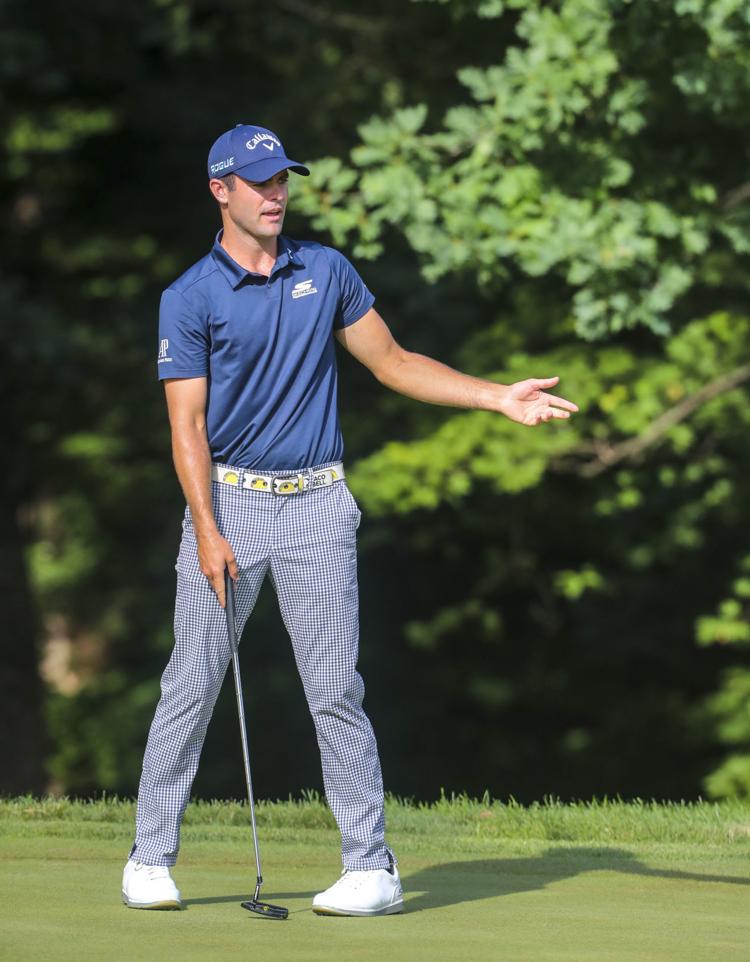 071218-jdc-aa-027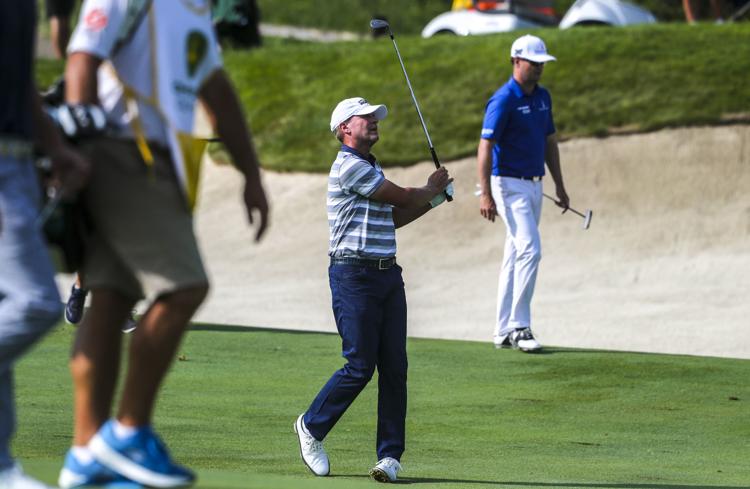 071218-jdc-aa-028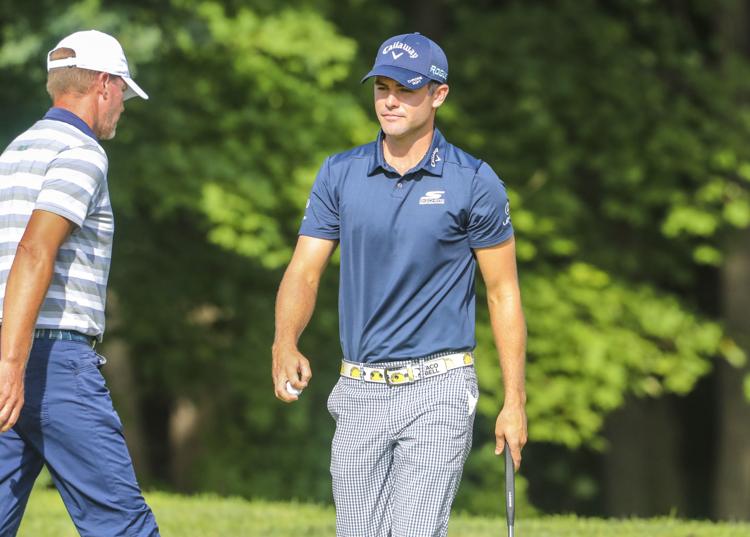 071218-jdc-aa-029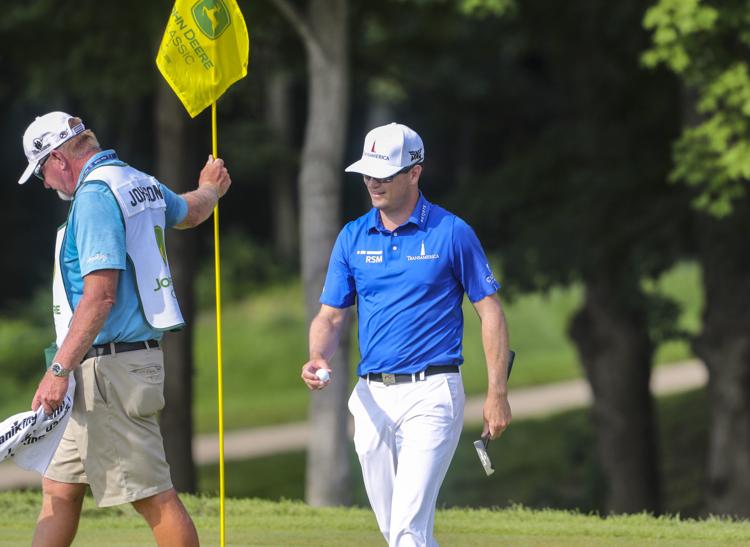 071218-jdc-aa-030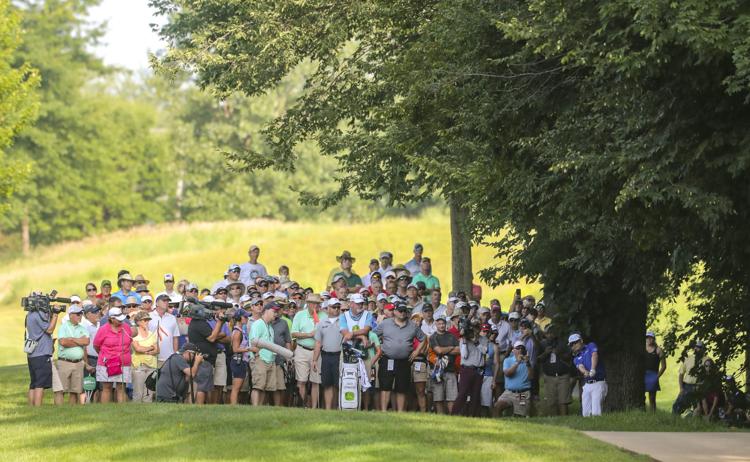 071218-jdc-aa-031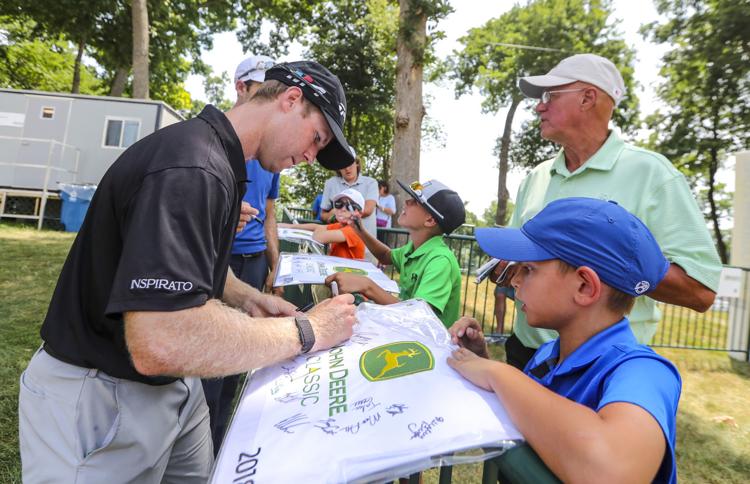 071218-jdc-aa-032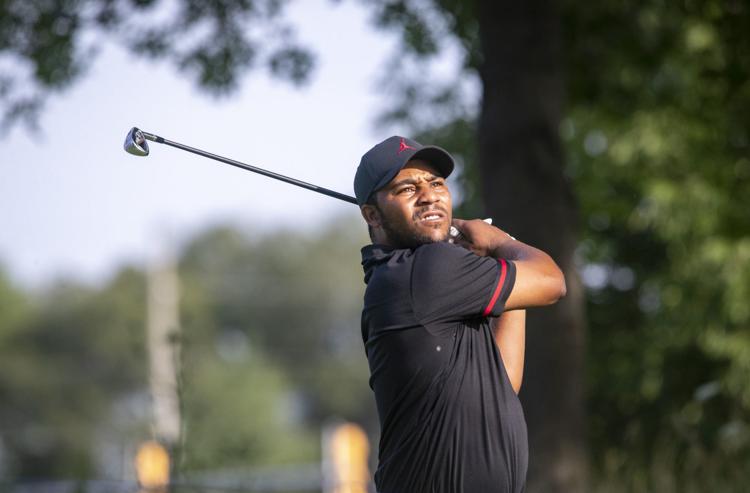 071218-jdc-aa-033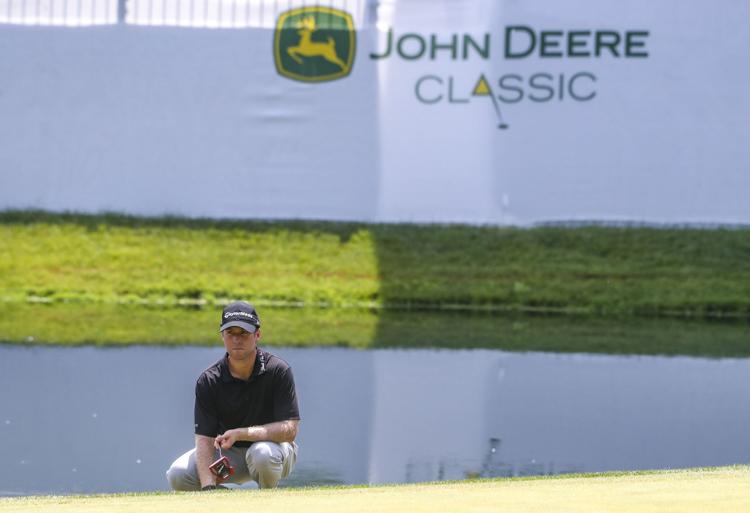 071218-jdc-aa-034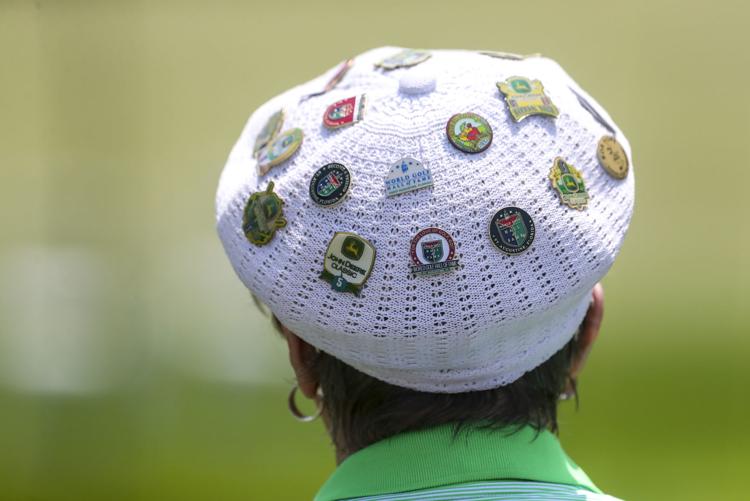 071218-jdc-aa-035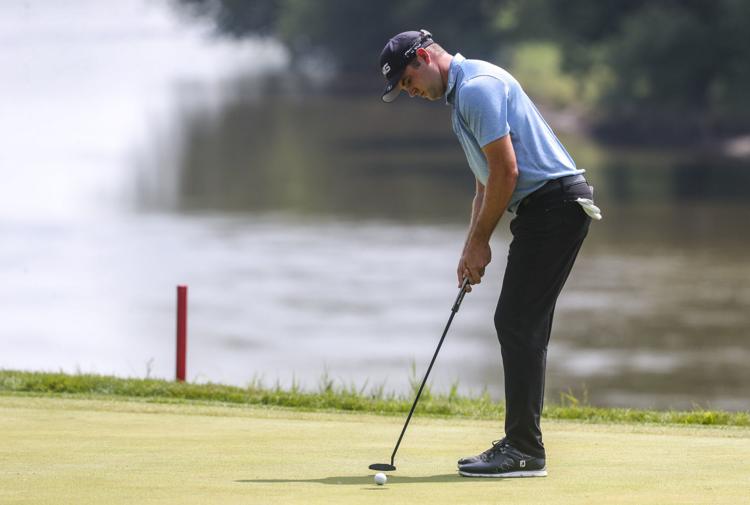 071218-jdc-aa-036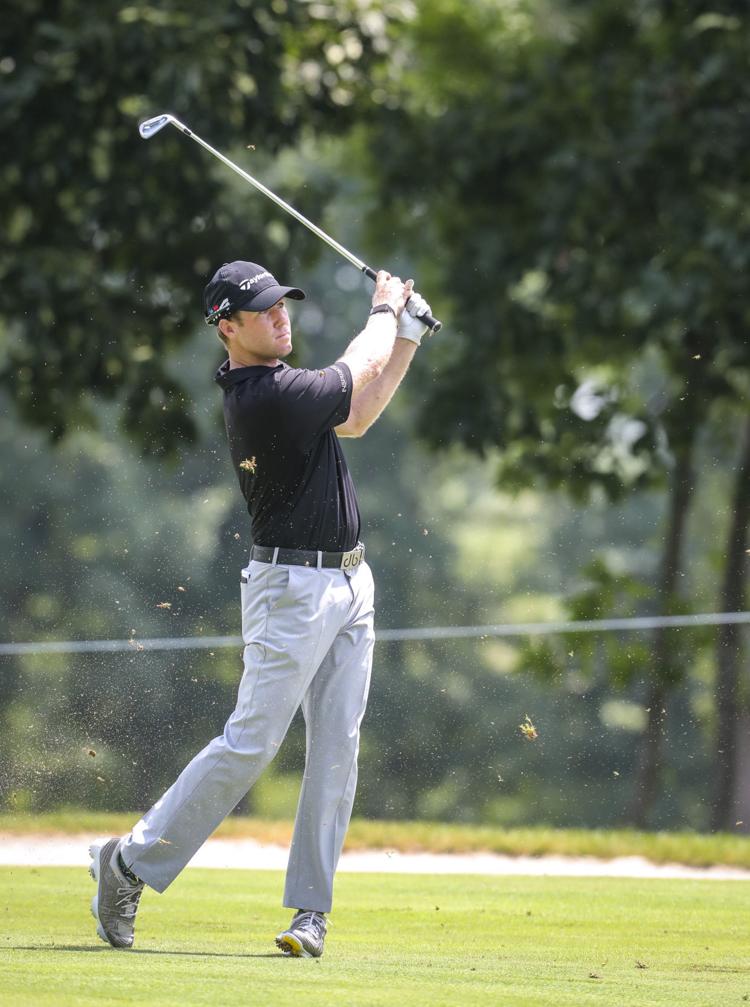 071218-jdc-aa-037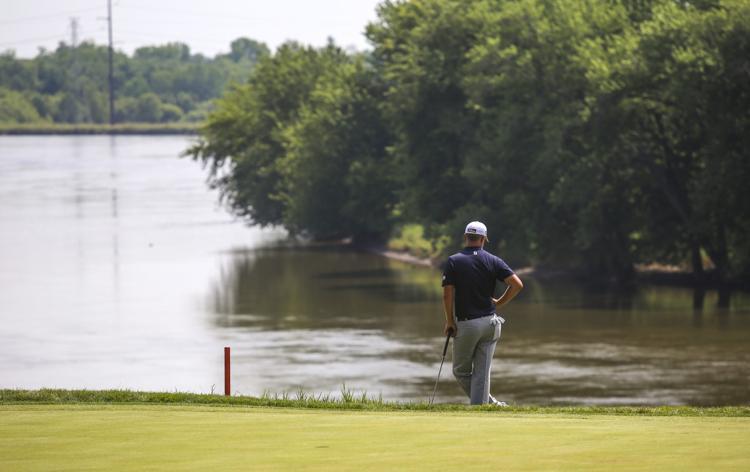 071218-jdc-aa-038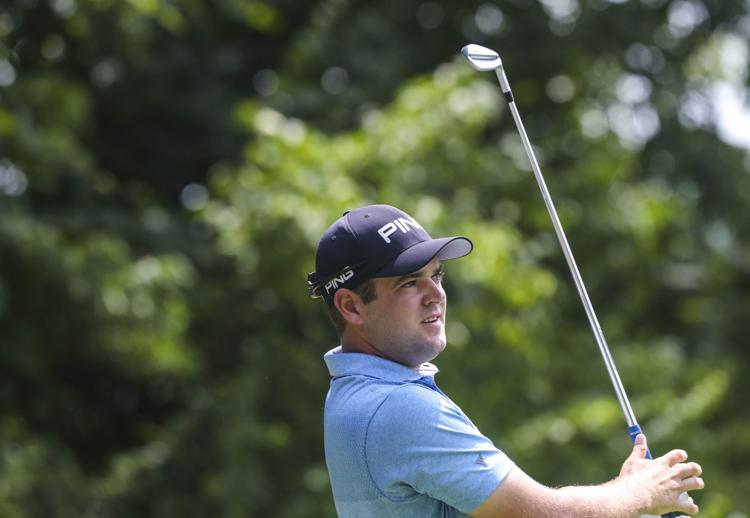 071218-jdc-aa-039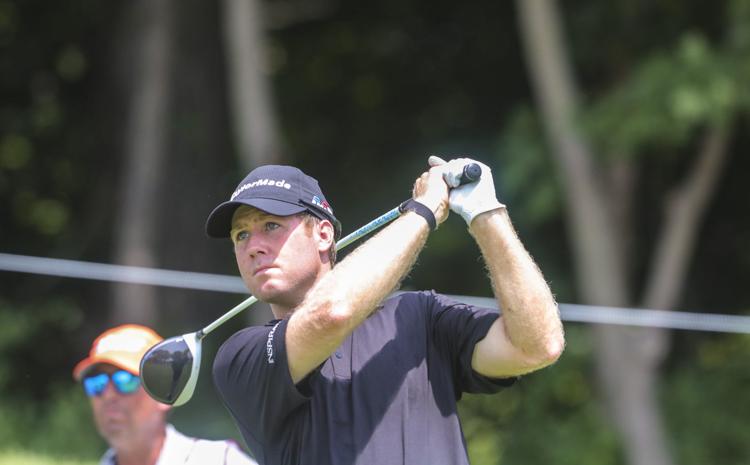 071218-jdc-aa-040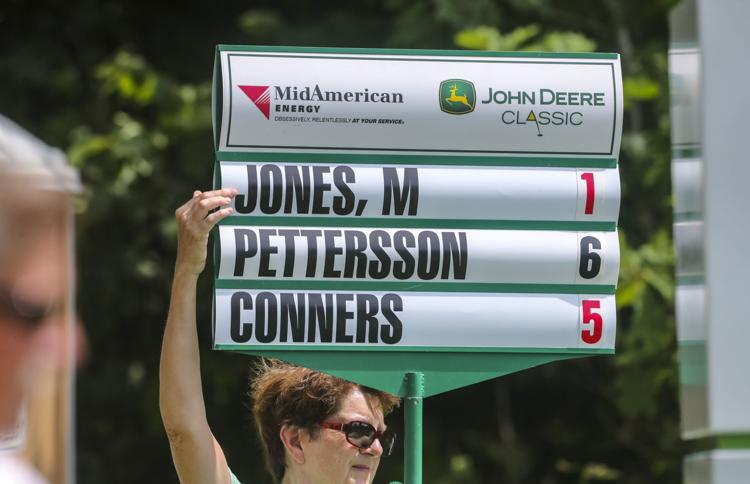 071218-jdc-aa-041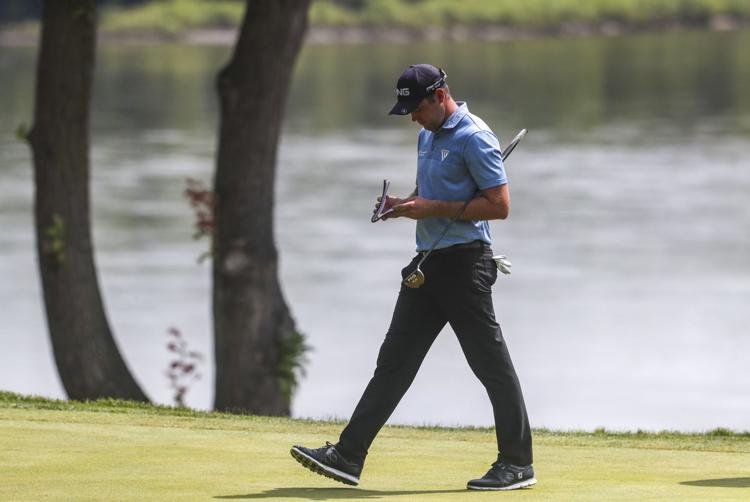 071218-jdc-aa-042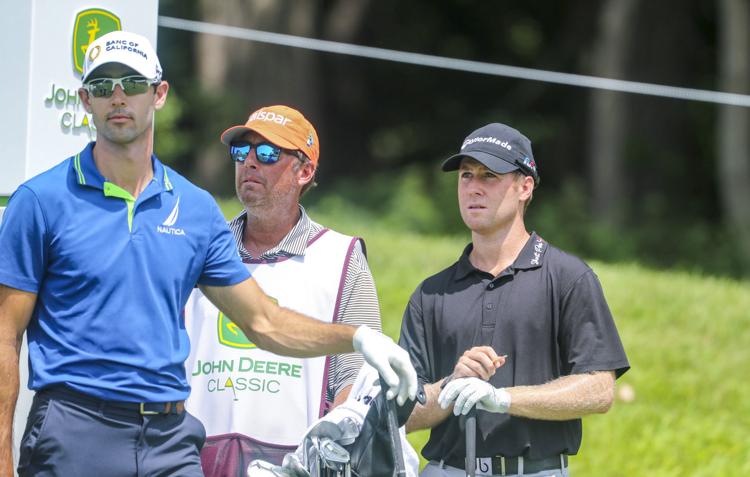 071218-jdc-aa-043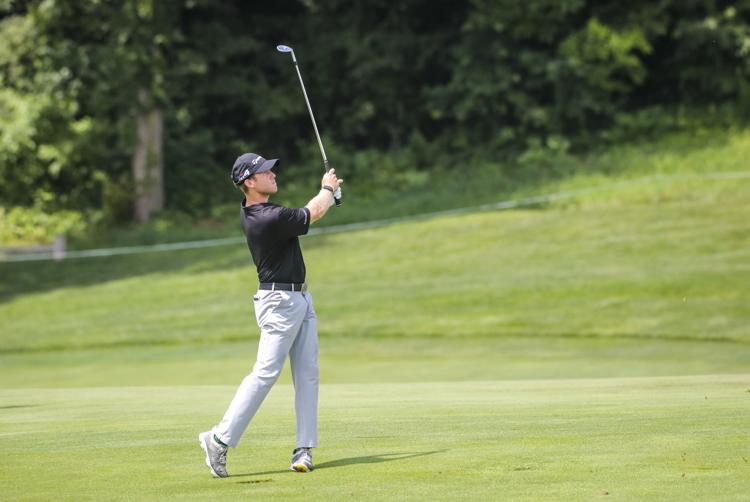 071218-jdc-aa-044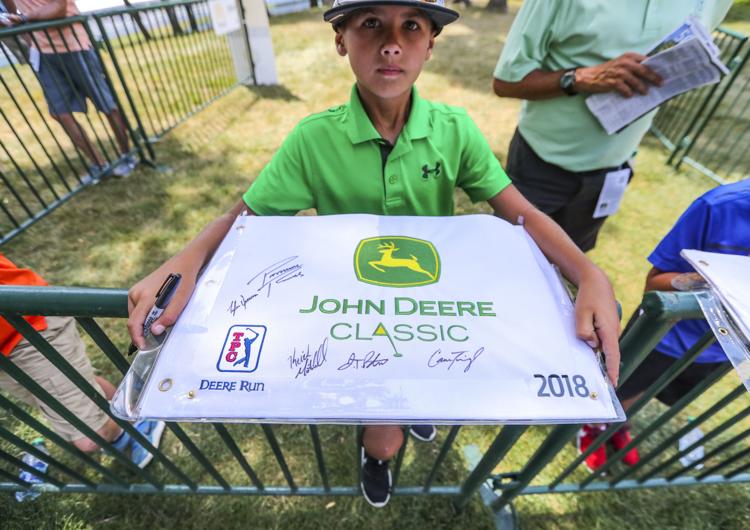 071218-jdc-aa-045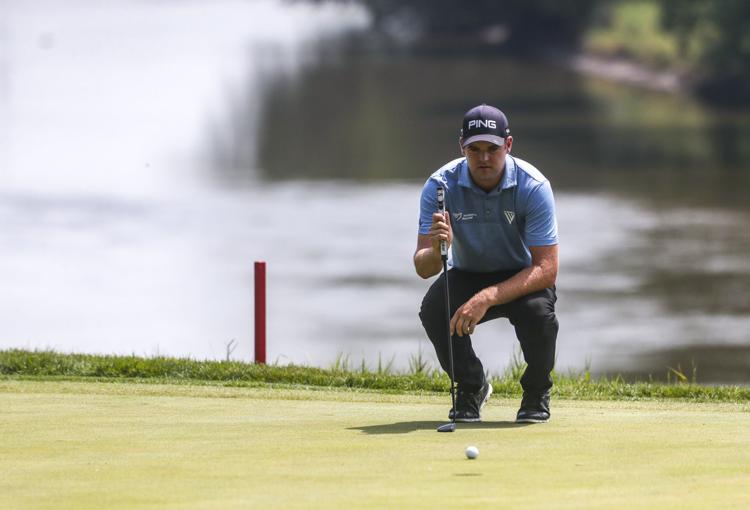 071218-jdc-aa-046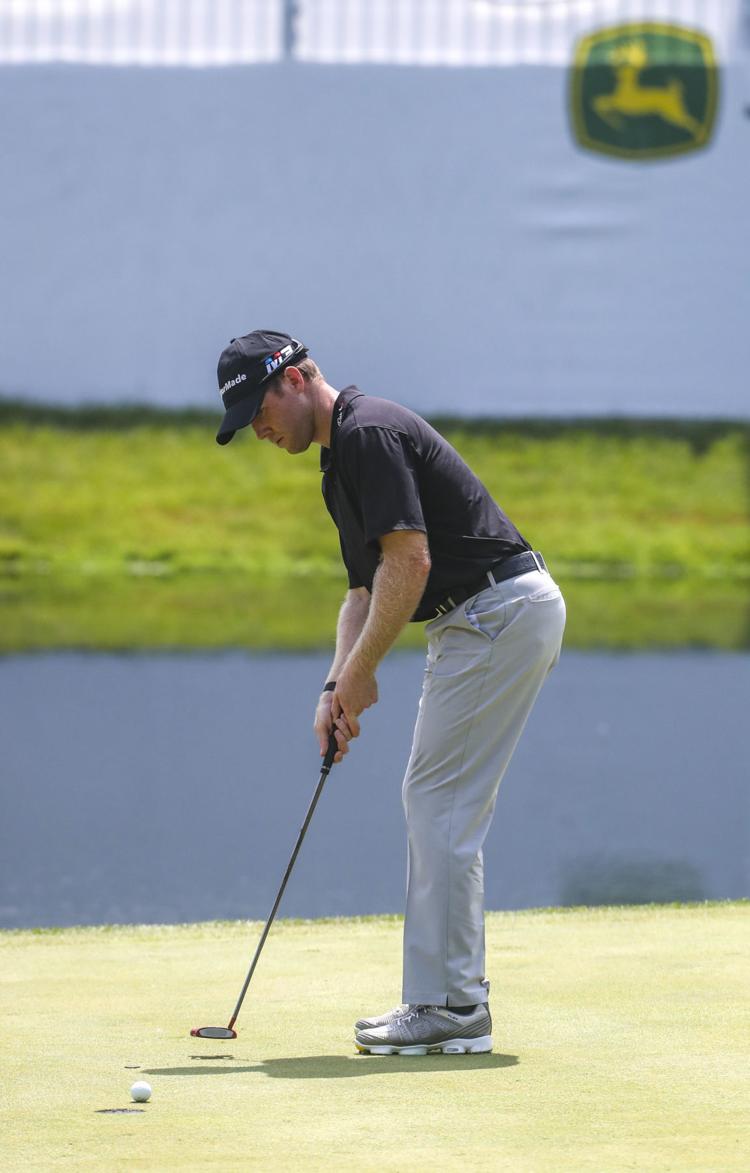 071218-jdc-aa-047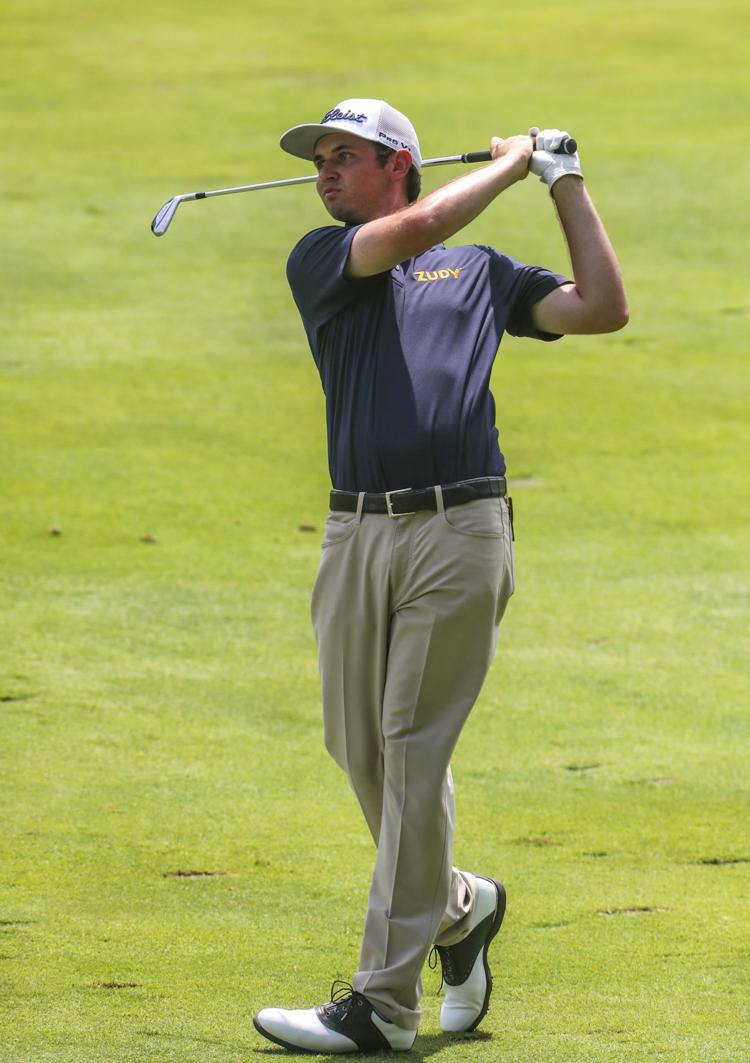 071218-jdc-aa-048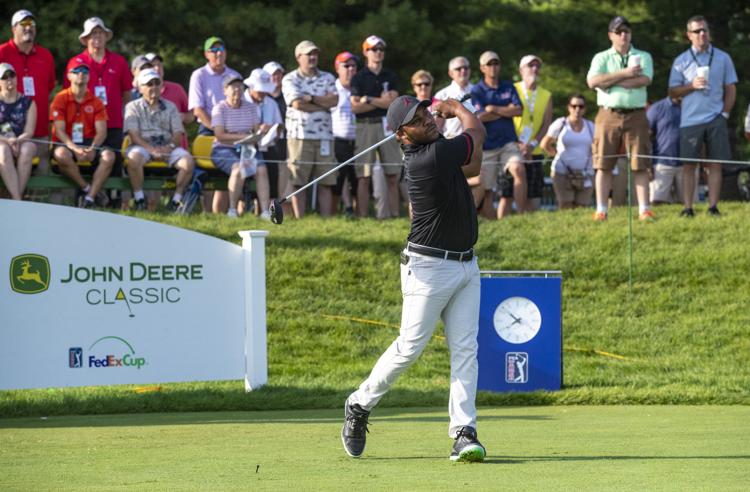 071218-jdc-aa-049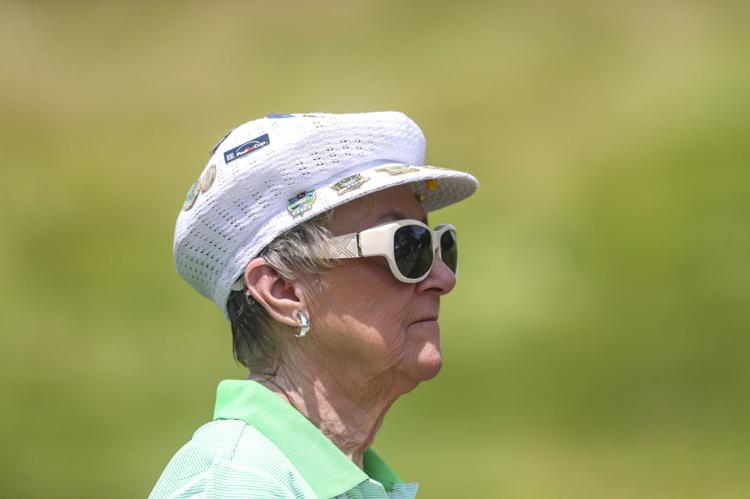 071218-jdc-aa-050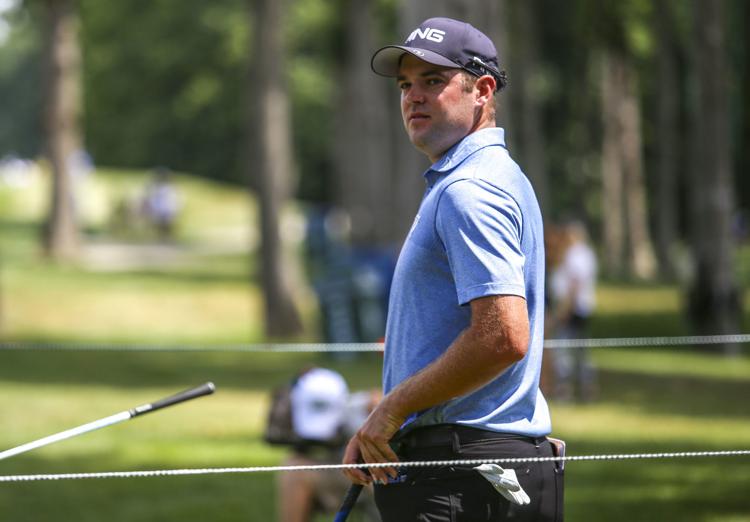 071218-jdc-aa-051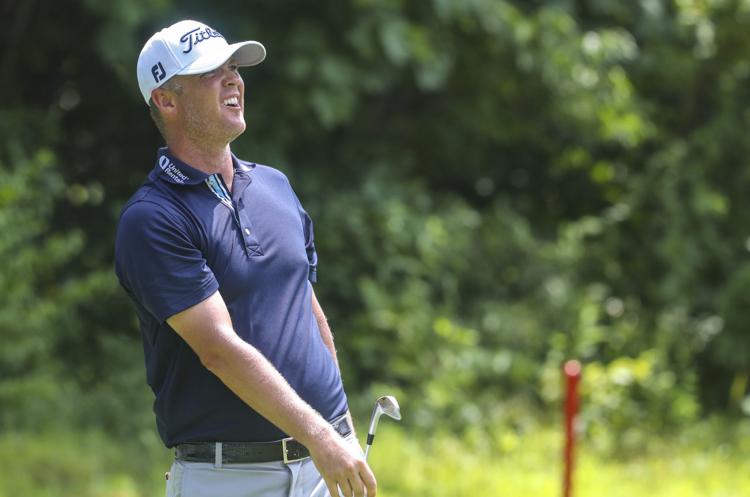 071218-jdc-aa-052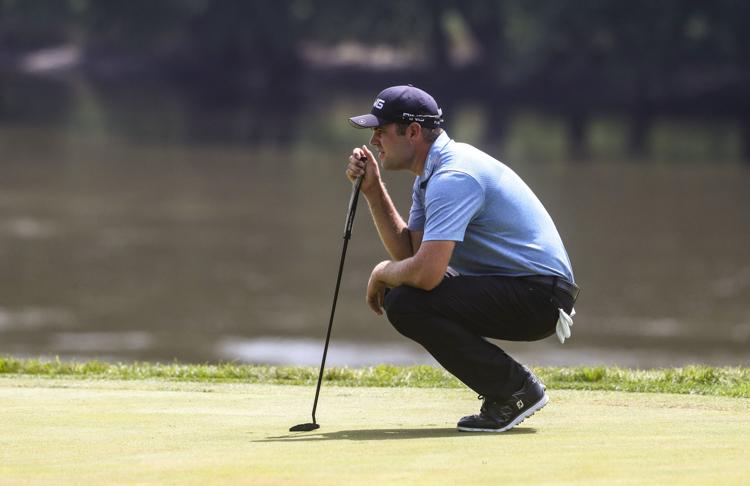 071218-jdc-aa-053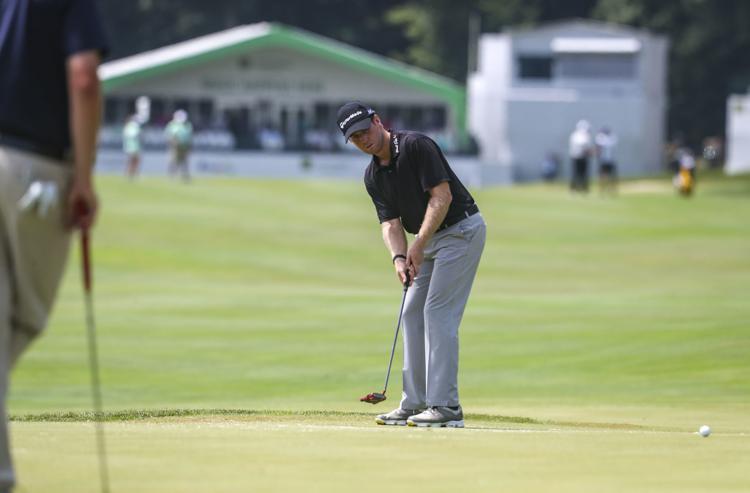 071218-jdc-aa-054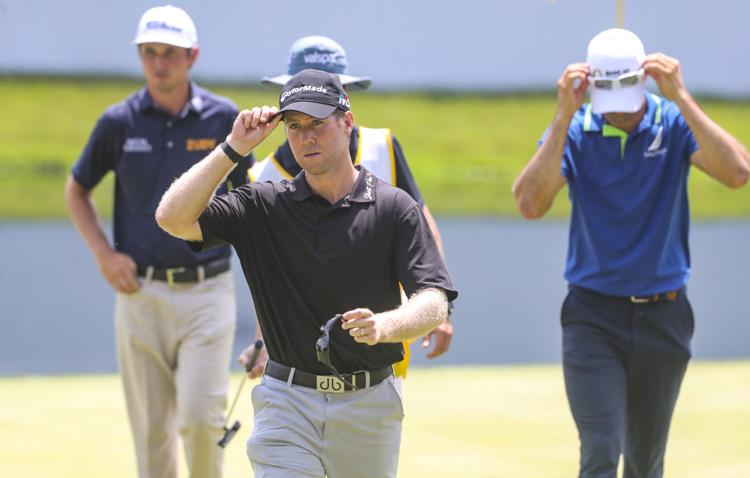 071218-JDC-Rnd1-js-001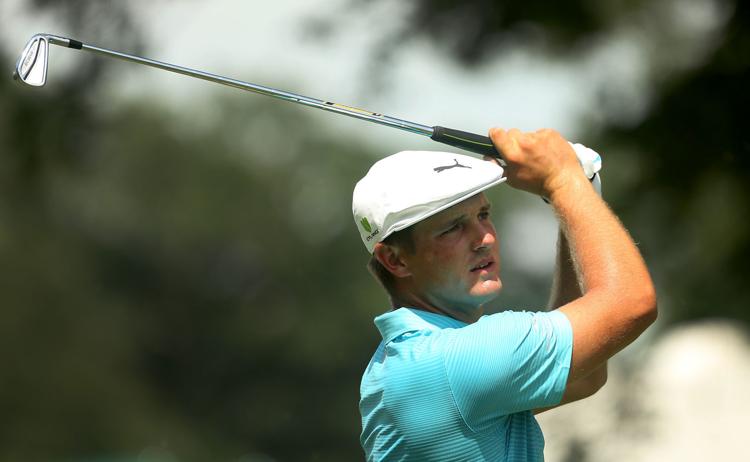 071218-JDC-Rnd1-js-002
071218-JDC-Rnd1-js-003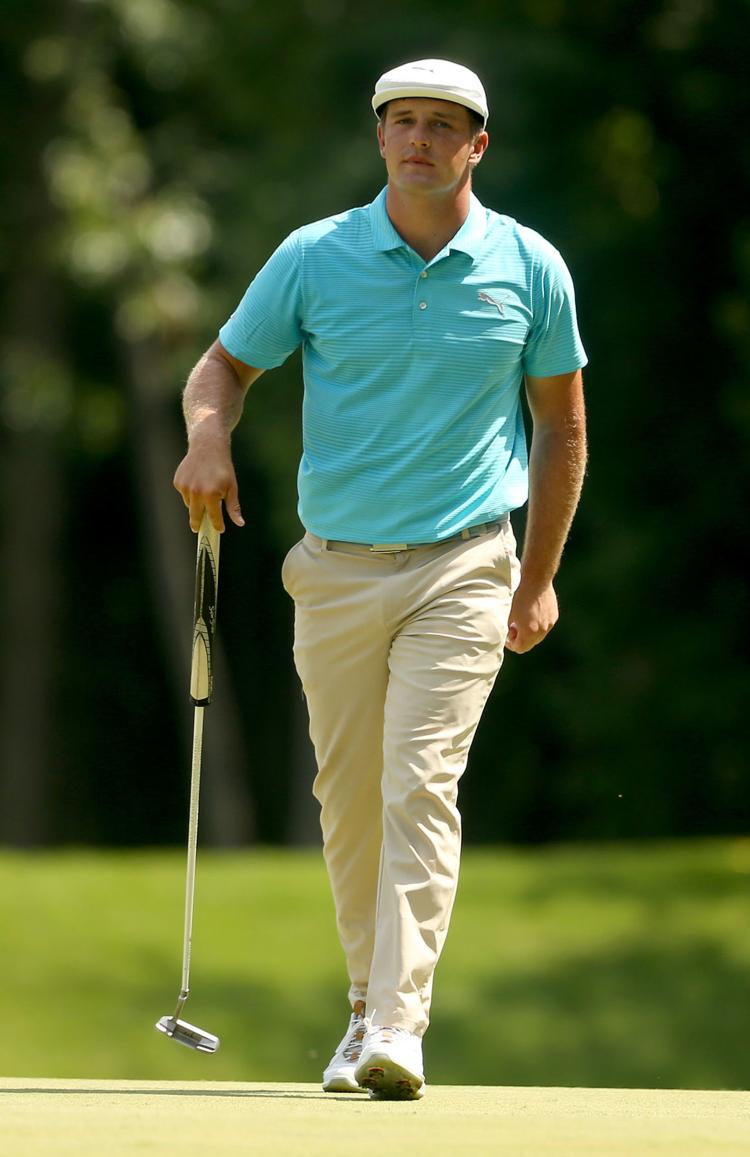 071218-JDC-Rnd1-js-004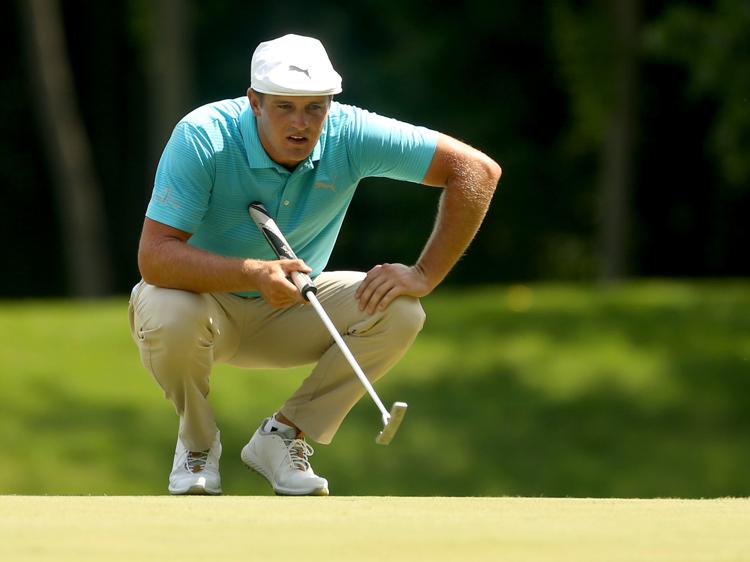 071218-JDC-Rnd1-js-005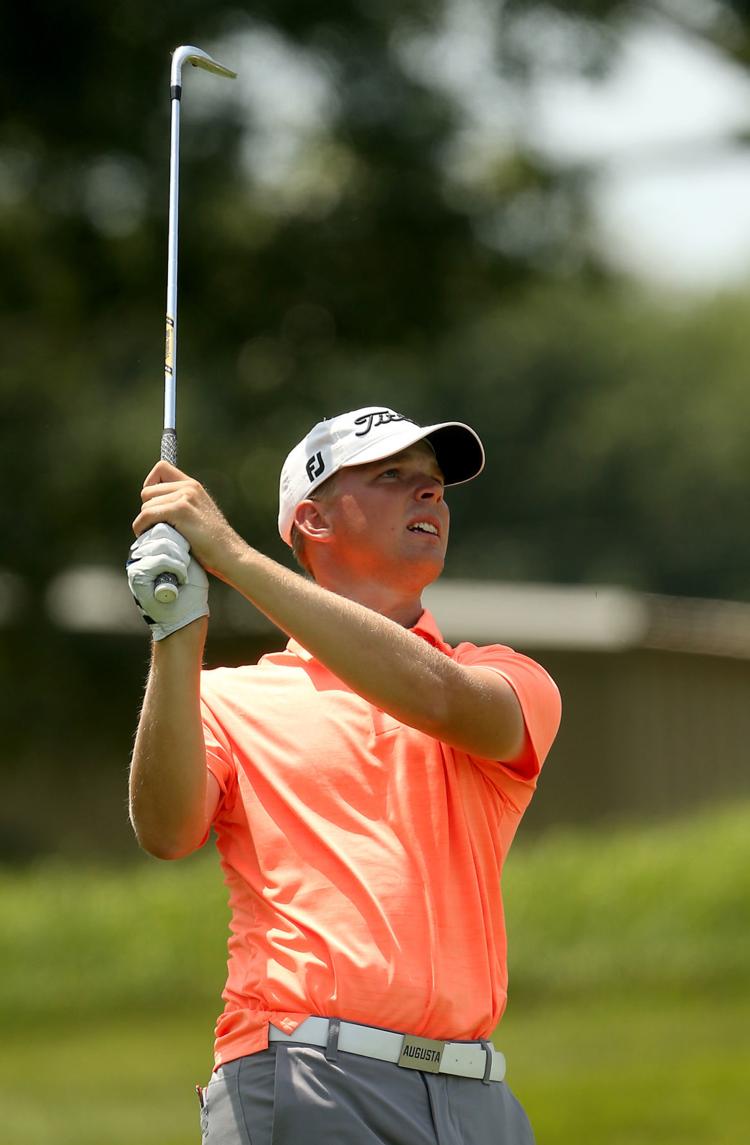 071218-JDC-Rnd1-js-006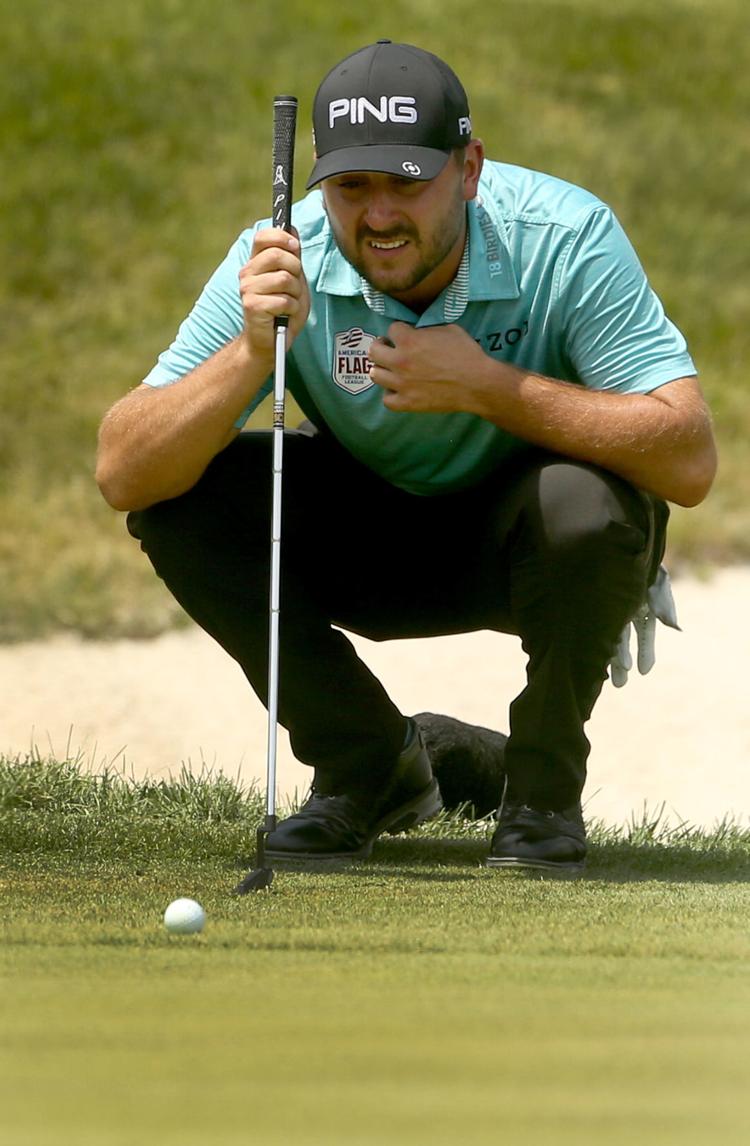 071218-JDC-Rnd1-js-007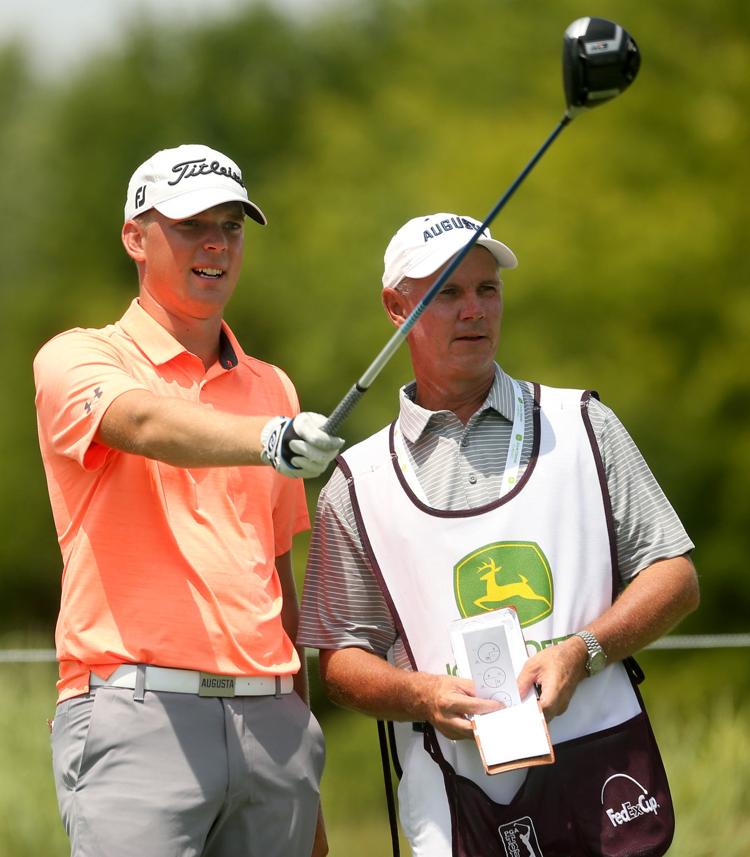 071218-JDC-Rnd1-js-008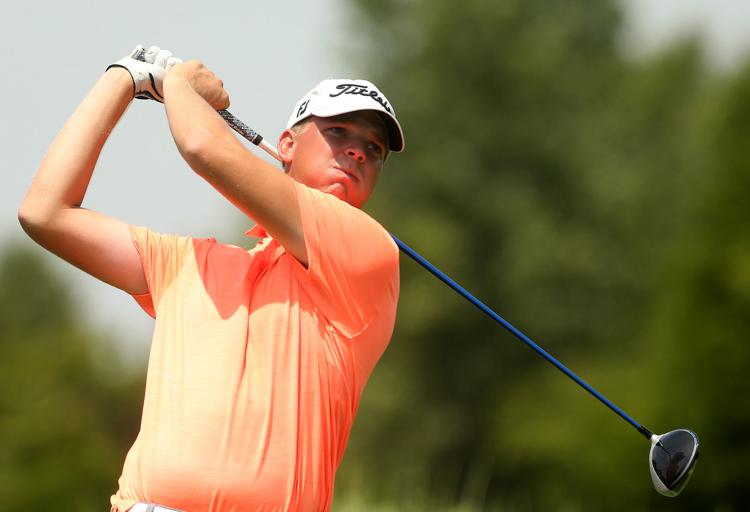 071218-JDC-Rnd1-js-009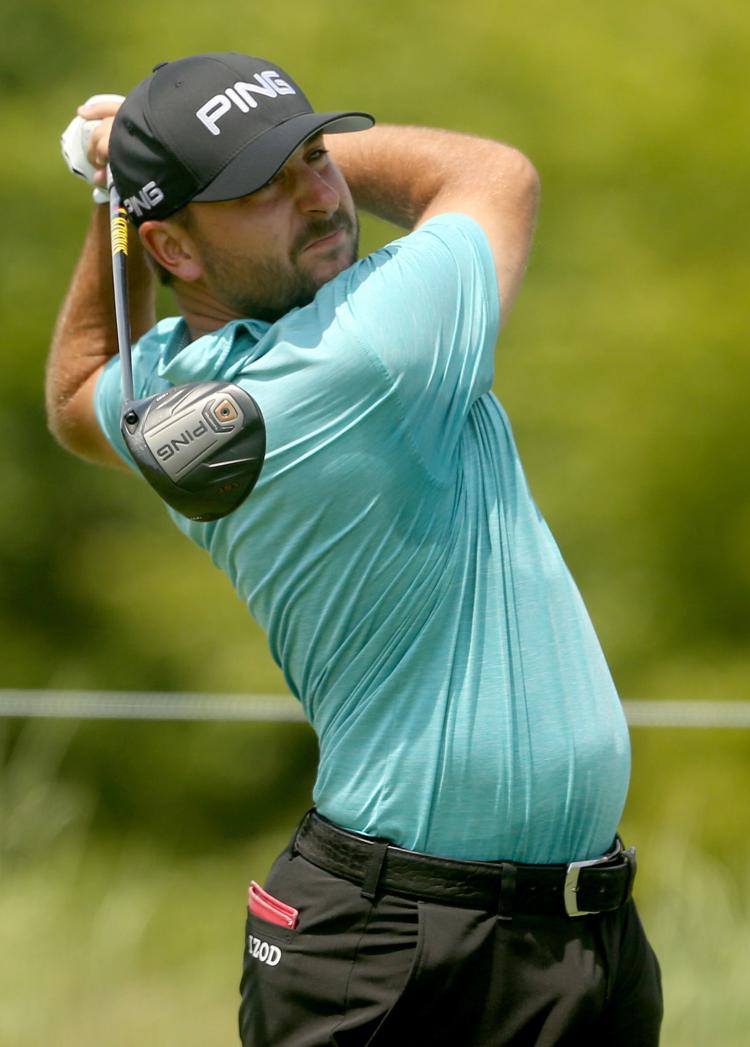 071218-JDC-Rnd1-js-010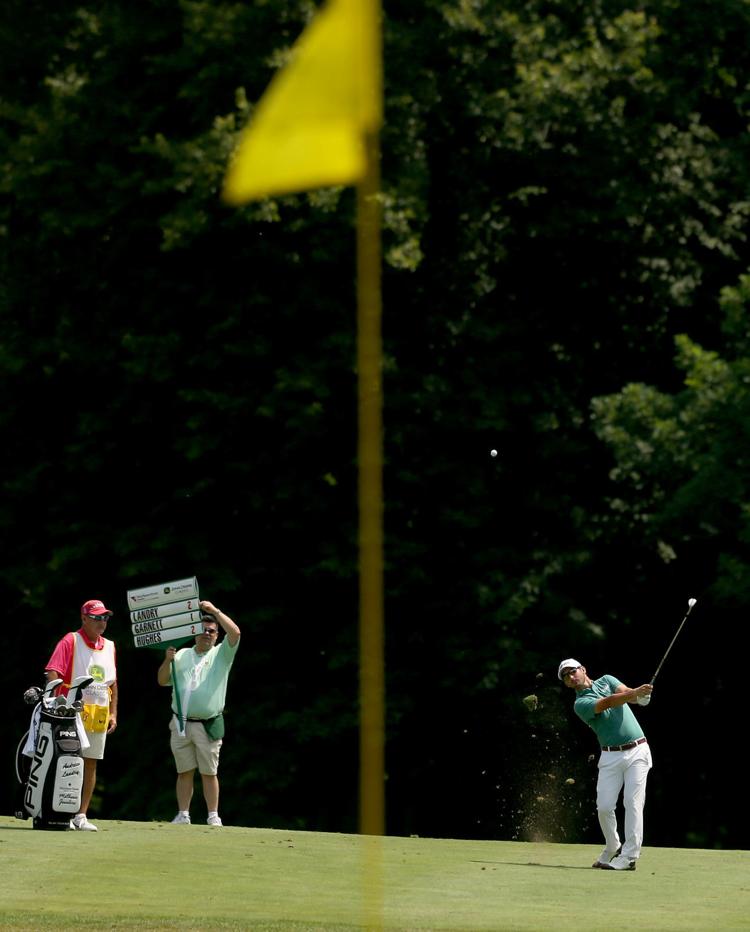 071218-JDC-Rnd1-js-011
071218-JDC-Rnd1-js-012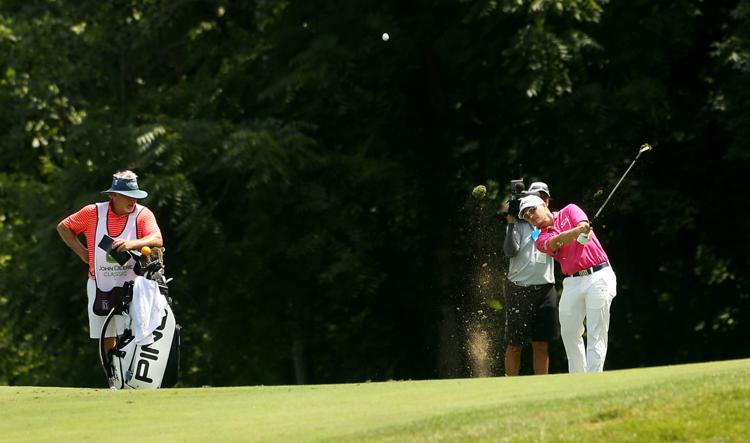 071218-JDC-Rnd1-js-013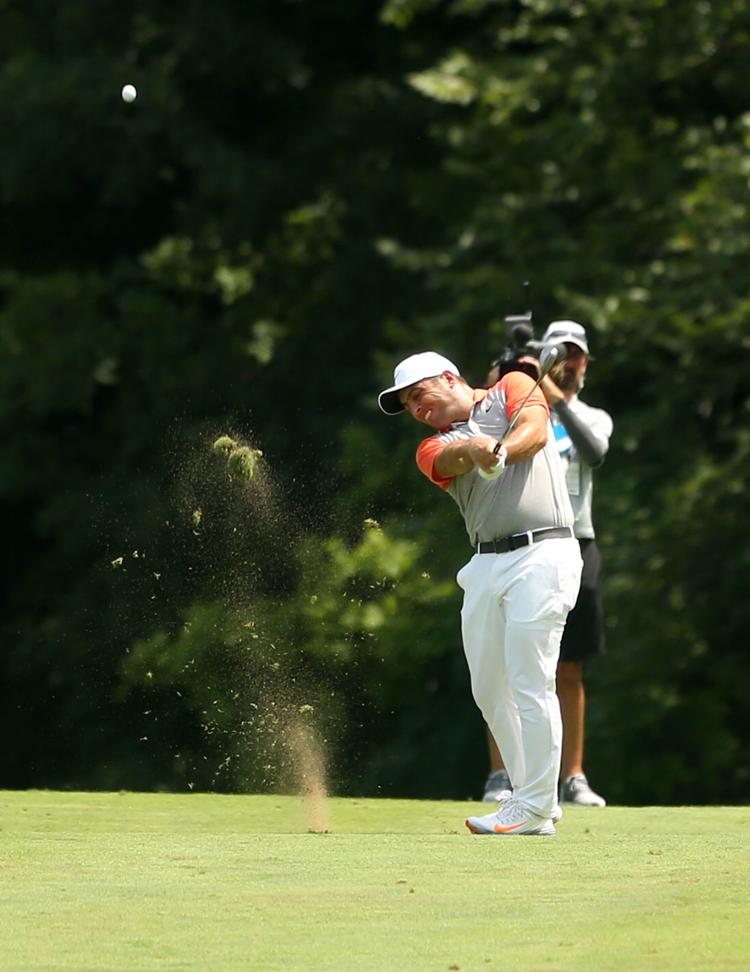 071218-JDC-Rnd1-js-014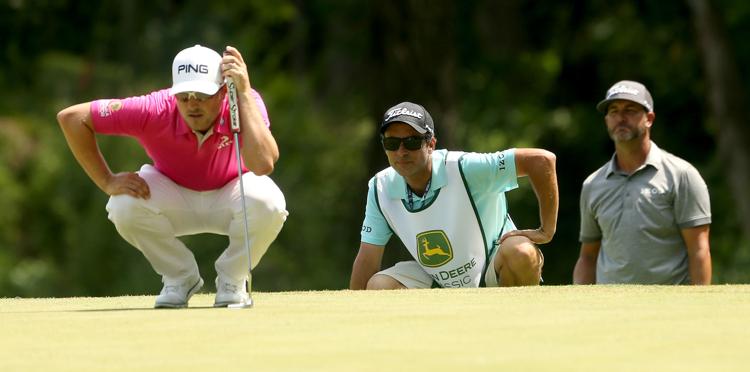 071218-JDC-Rnd1-js-015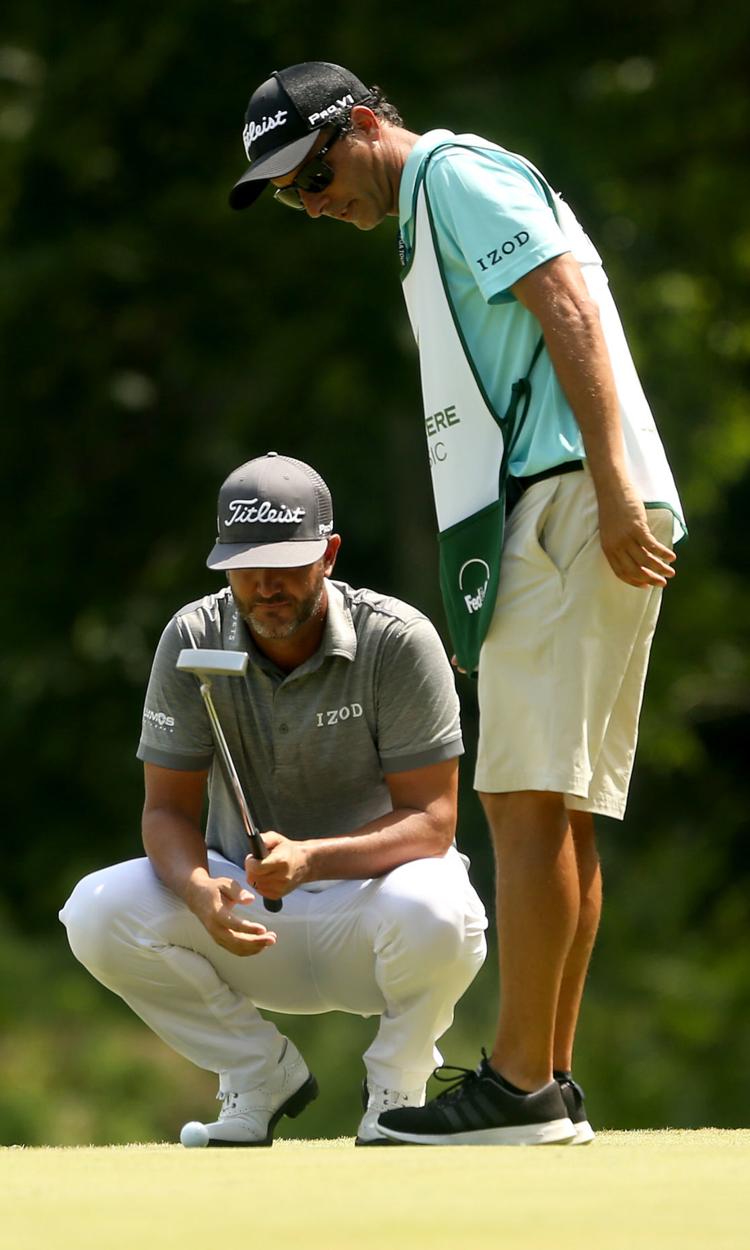 071218-JDC-Rnd1-js-016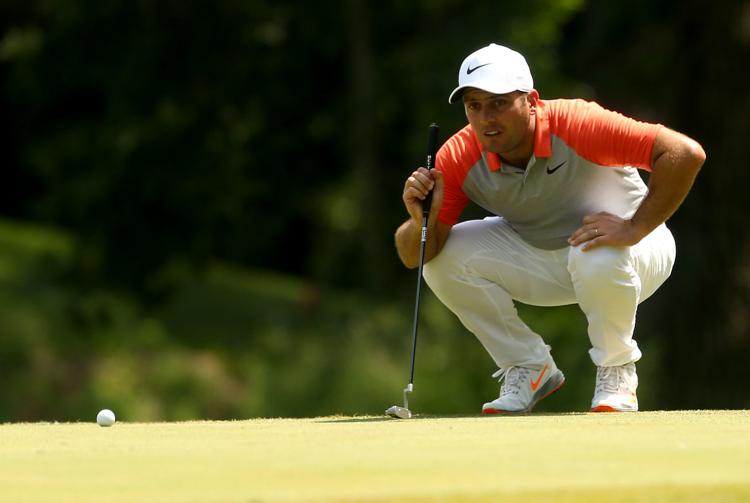 071218-JDC-Rnd1-js-017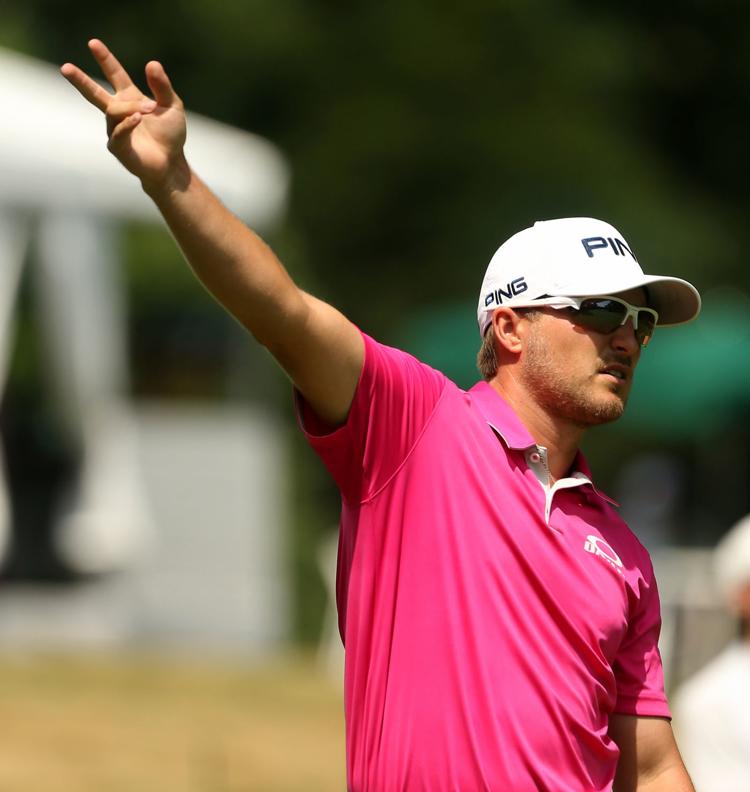 071218-JDC-Rnd1-js-018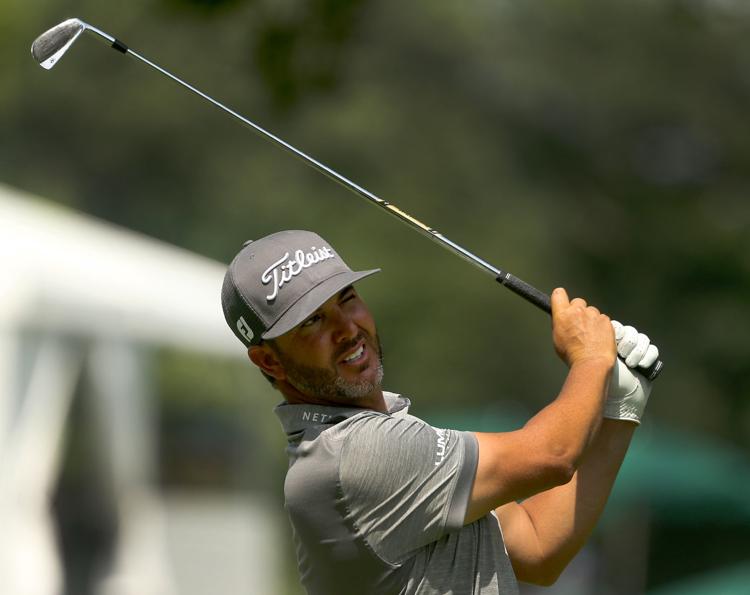 071218-JDC-Rnd1-js-019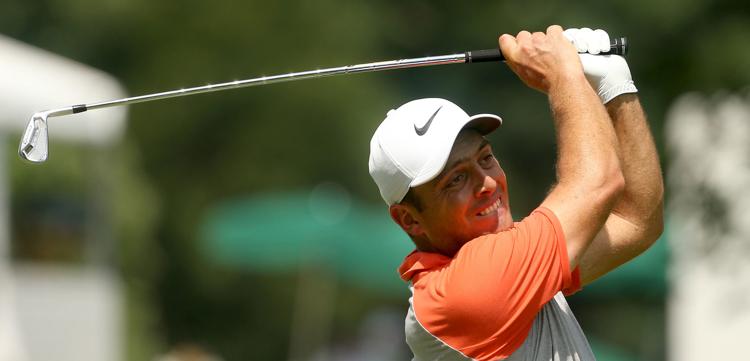 071218-JDC-Rnd1-js-020

071218-JDC-Rnd1-js-021
071218-JDC-Rnd1-js-022
071218-JDC-Rnd1-js-023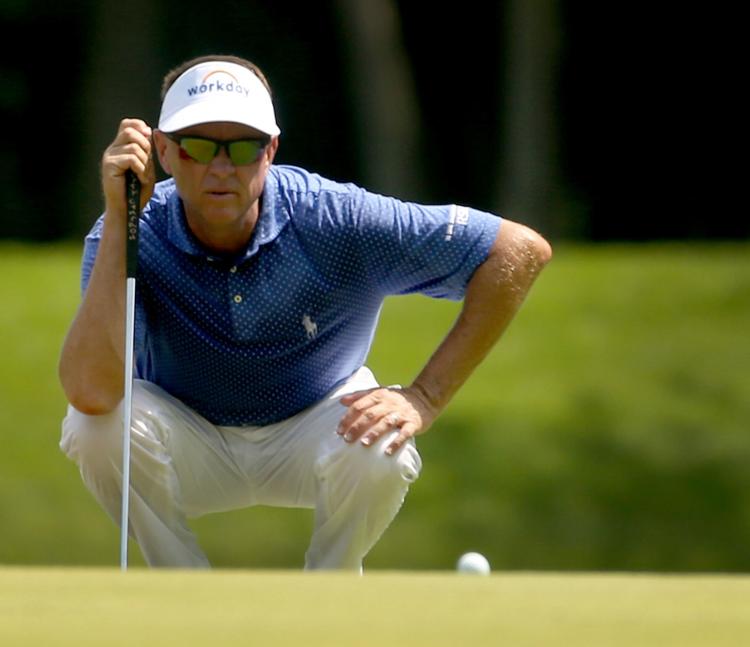 071218-JDC-Rnd1-js-024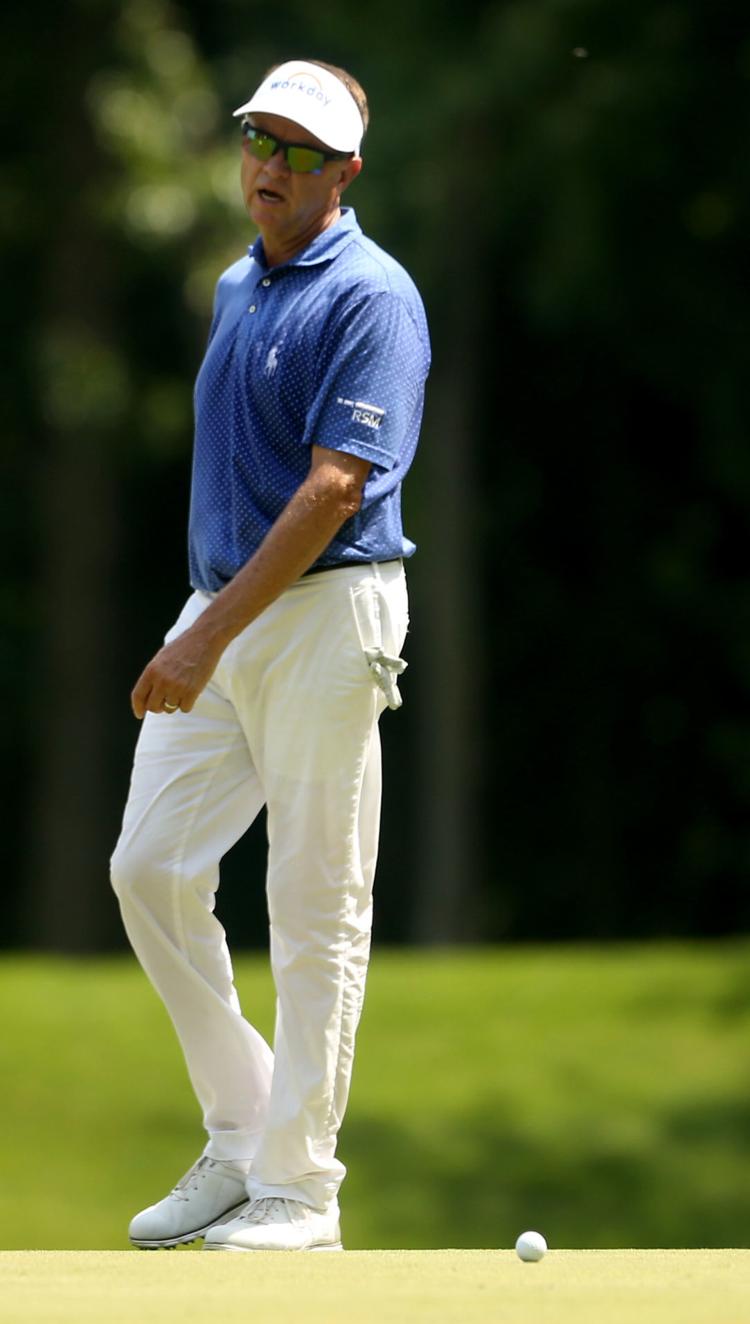 071218-JDC-Rnd1-js-025
071218-JDC-Rnd1-js-026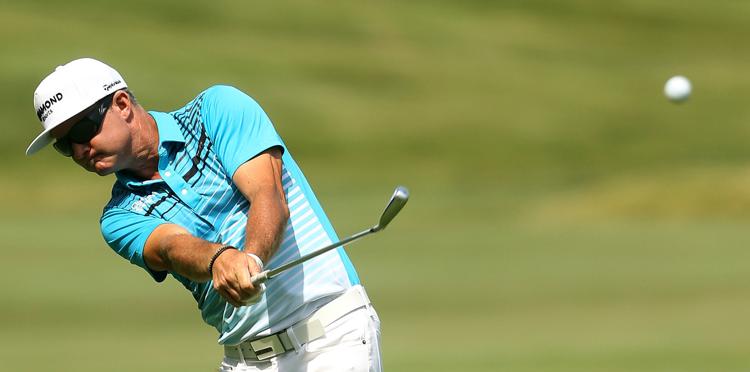 071218-JDC-Rnd1-js-027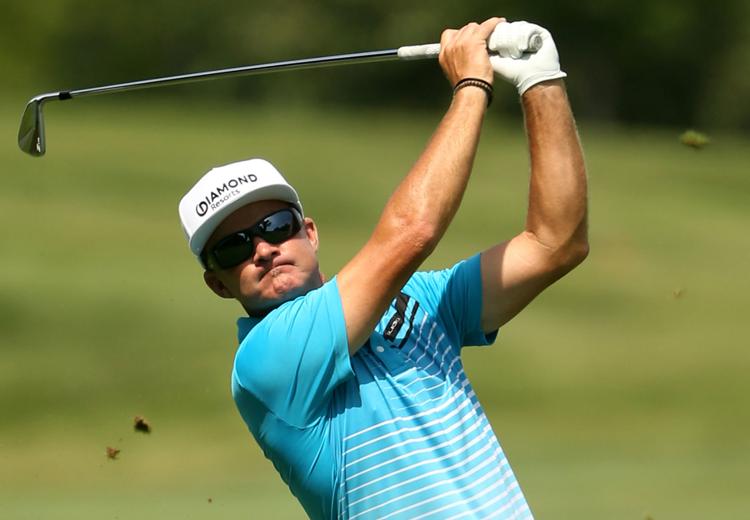 071218-JDC-Rnd1-js-028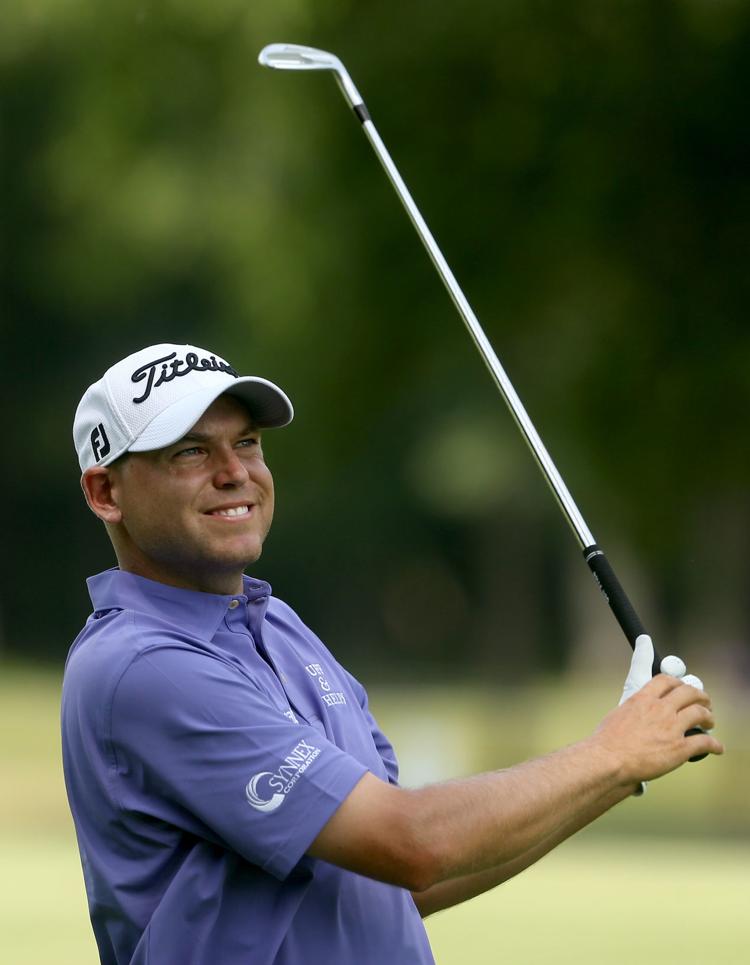 071218-JDC-Rnd1-js-029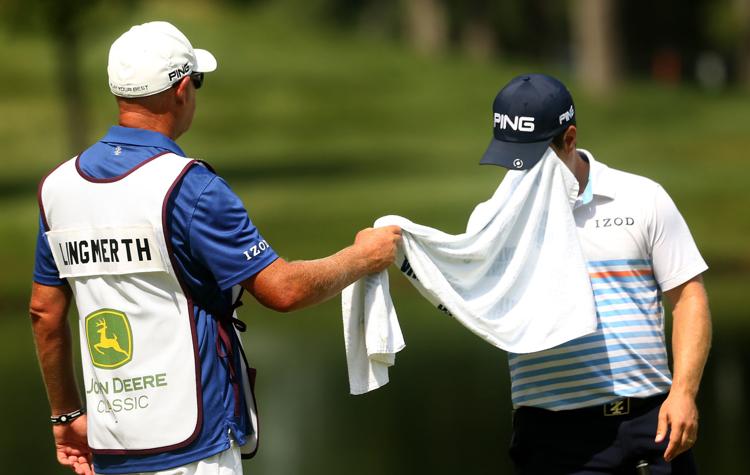 071218-JDC-Rnd1-js-030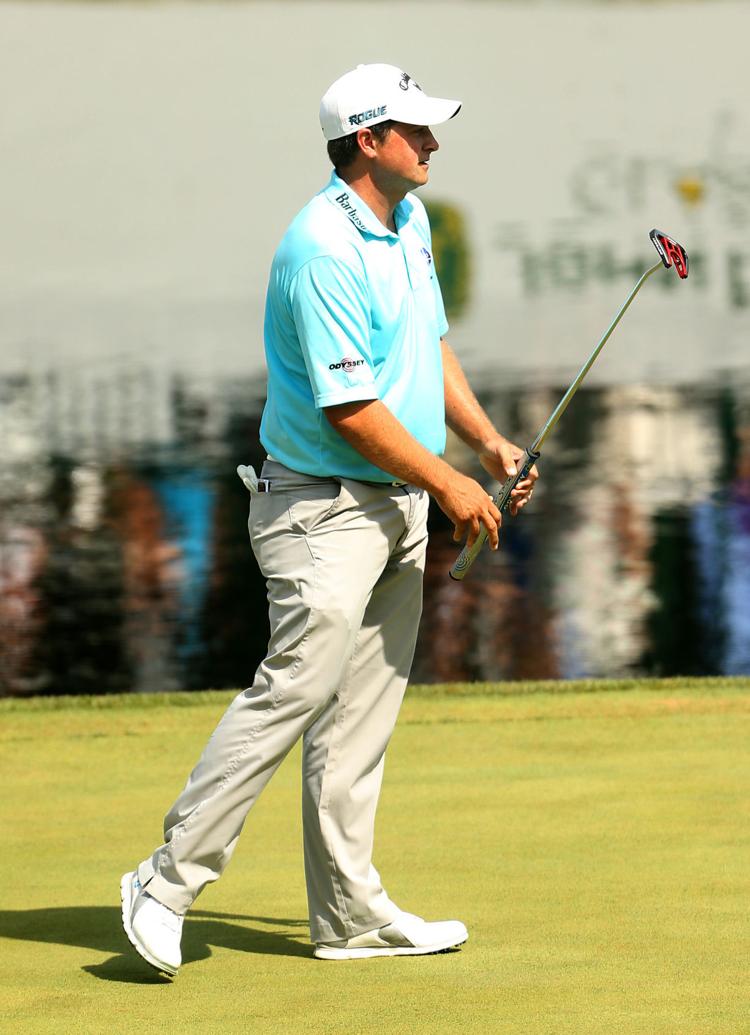 071218-JDC-Rnd1-js-031
John Deere Classic: 1st Round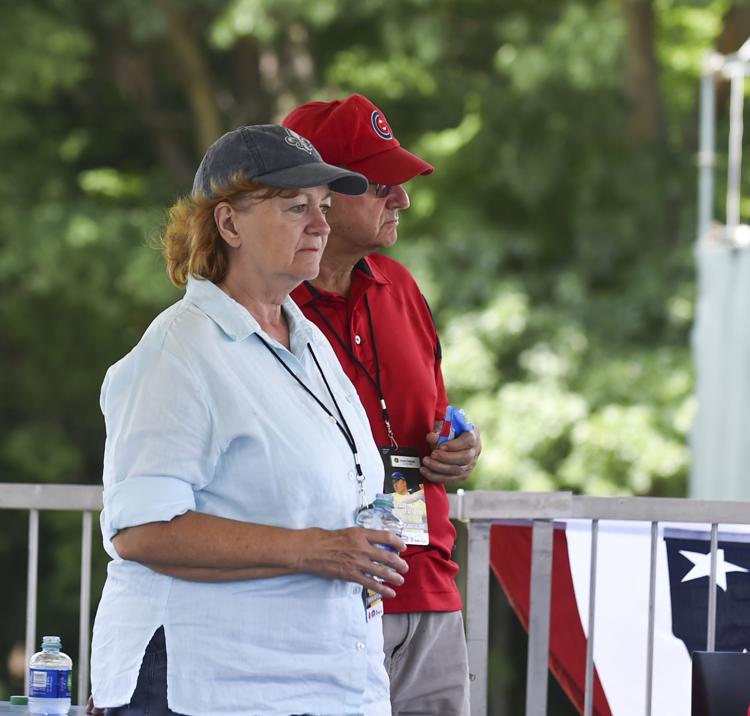 John Deere Classic: 1st Round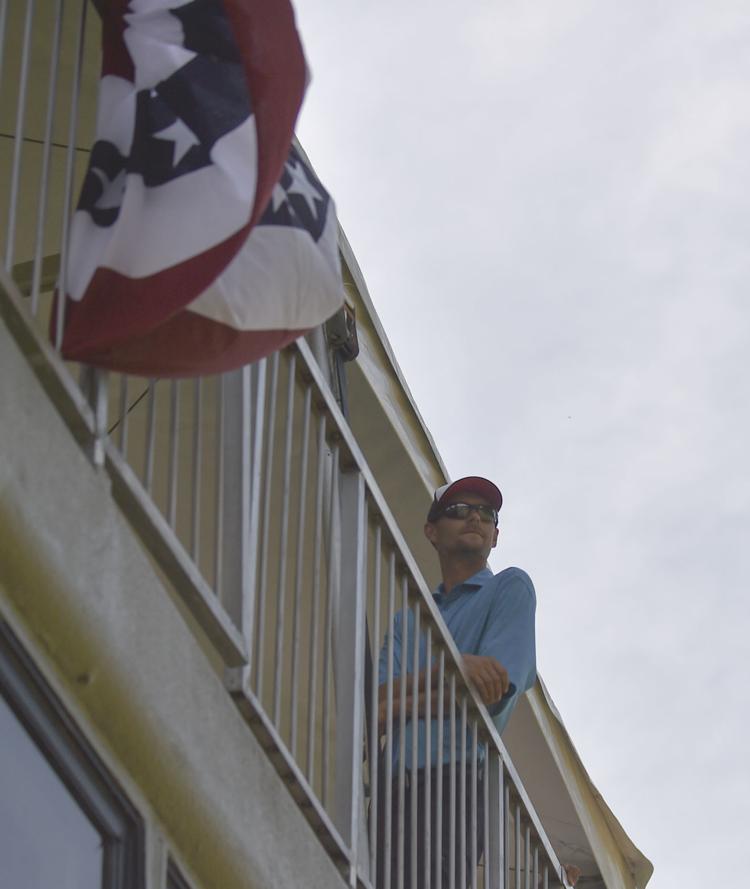 John Deere Classic: 1st Round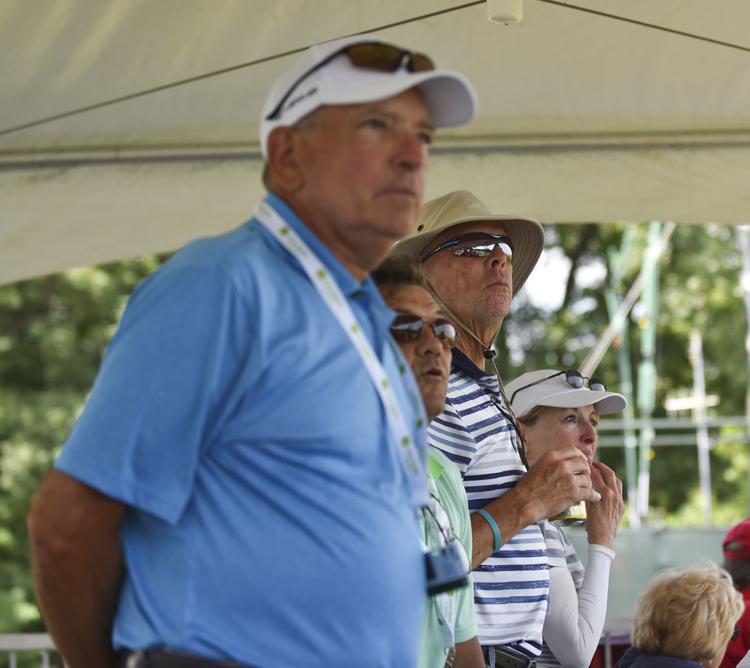 John Deere Classic: 1st Round
John Deere Classic: 1st Round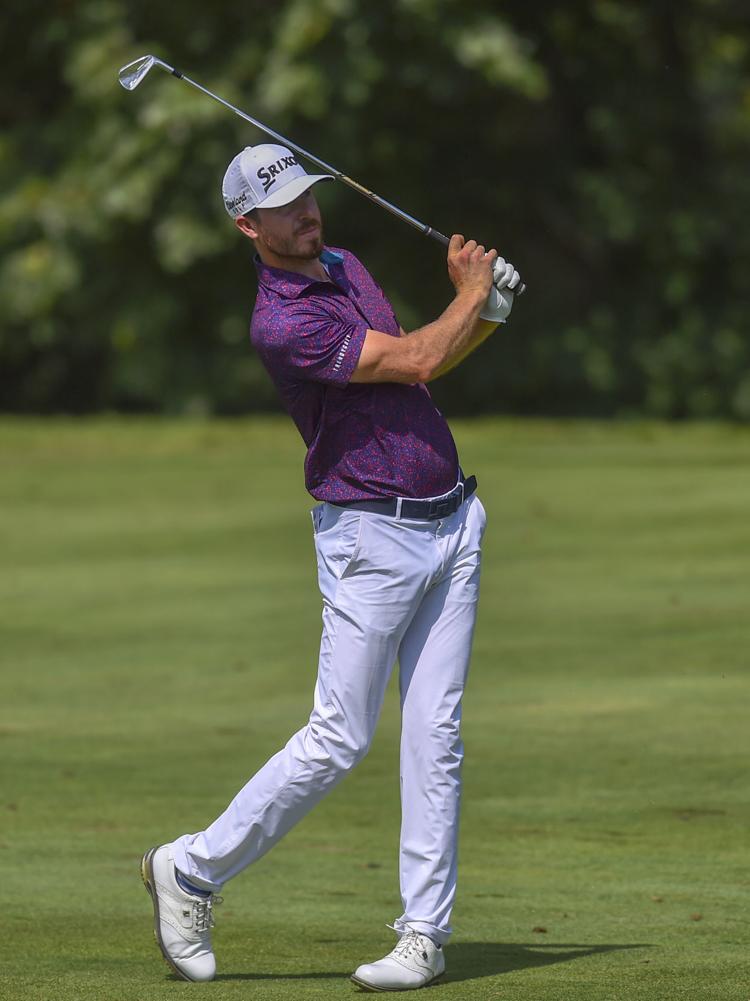 John Deere Classic: 1st Round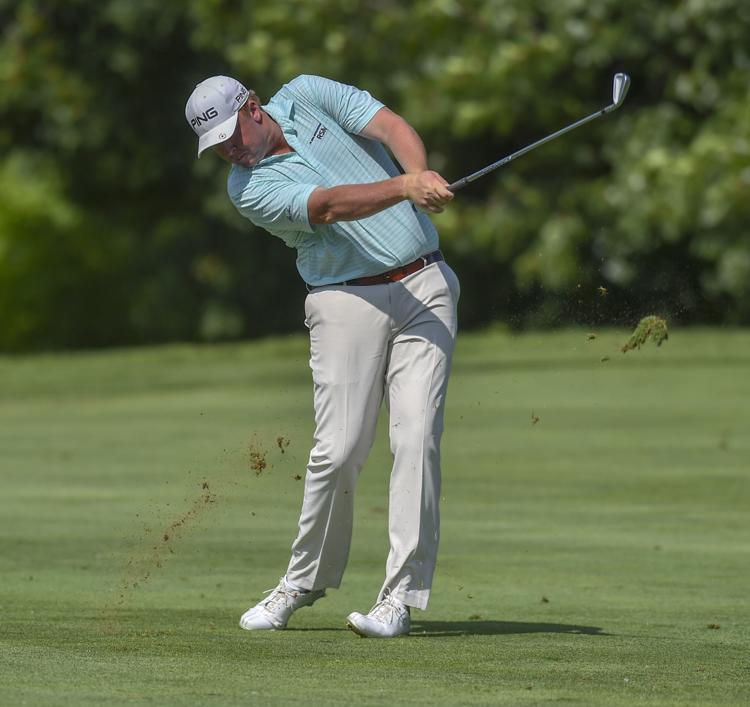 John Deere Classic: 1st Round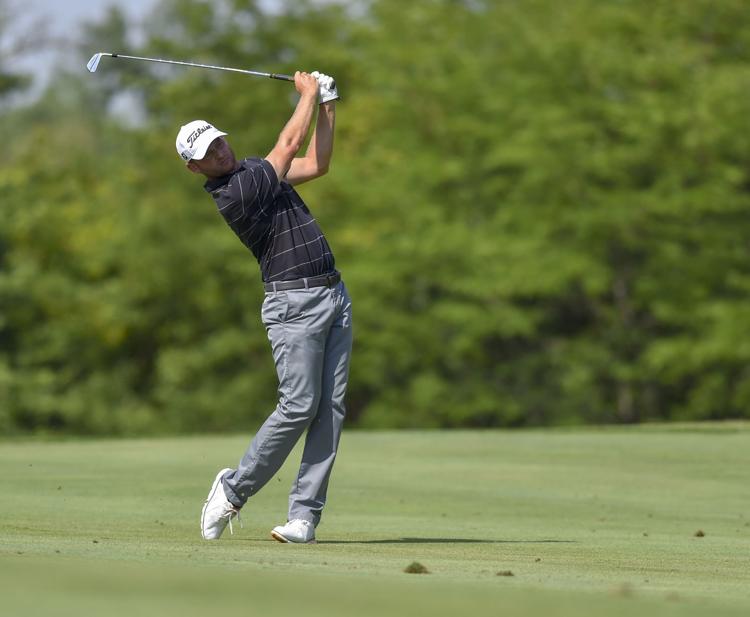 John Deere Classic: 1st Round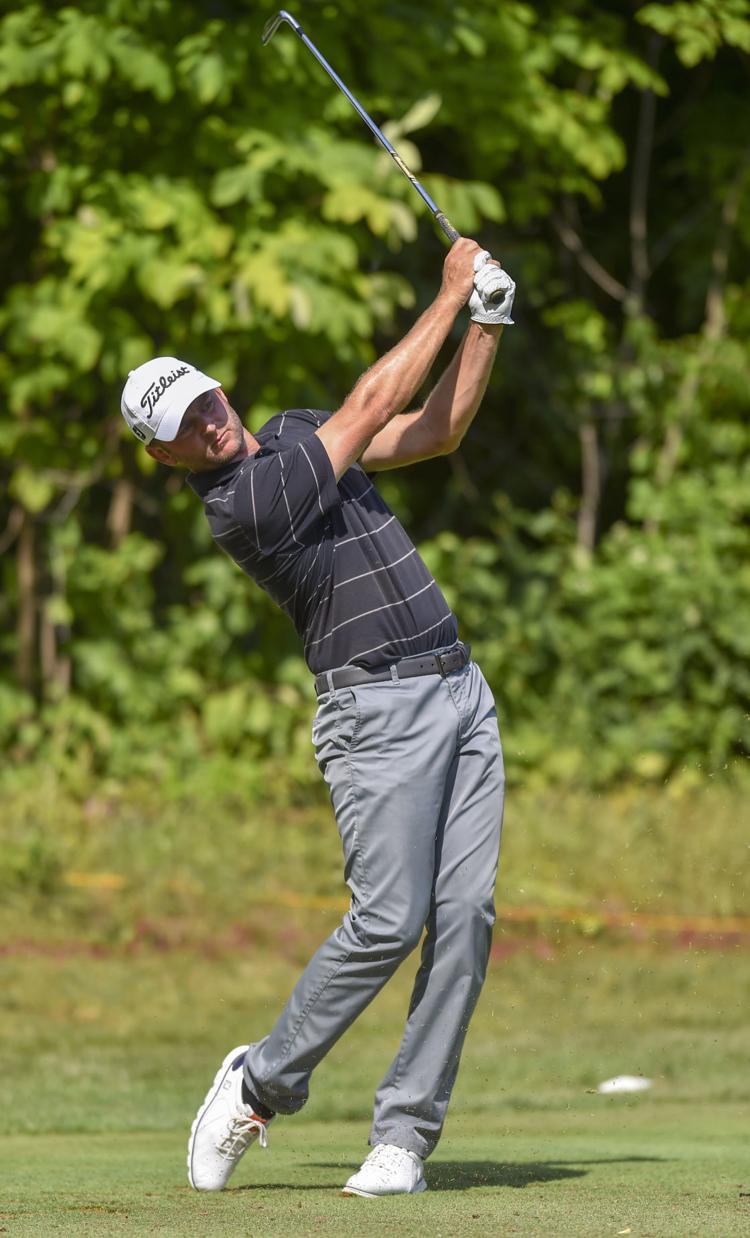 John Deere Classic: 1st Round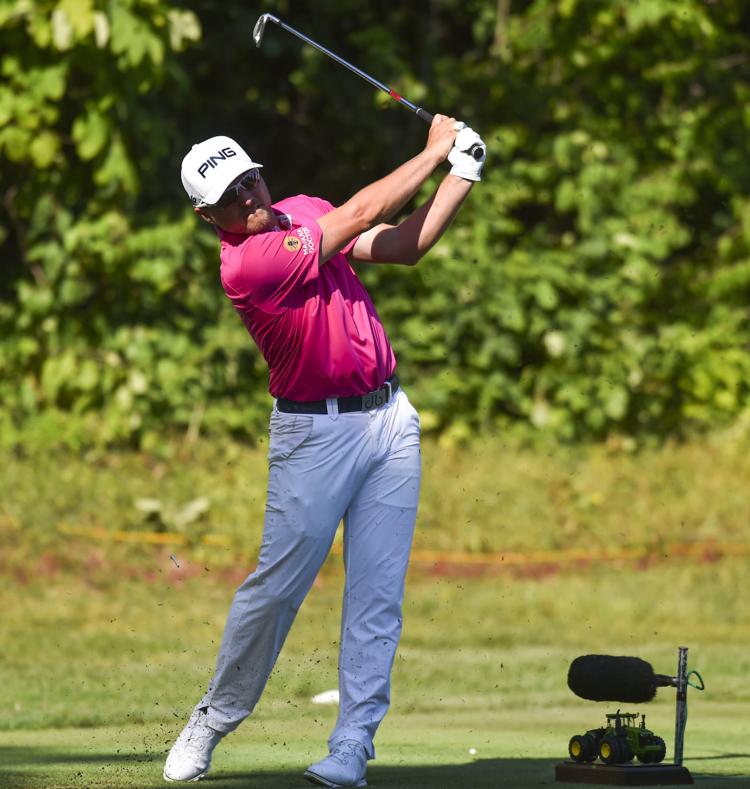 John Deere Classic: 1st Round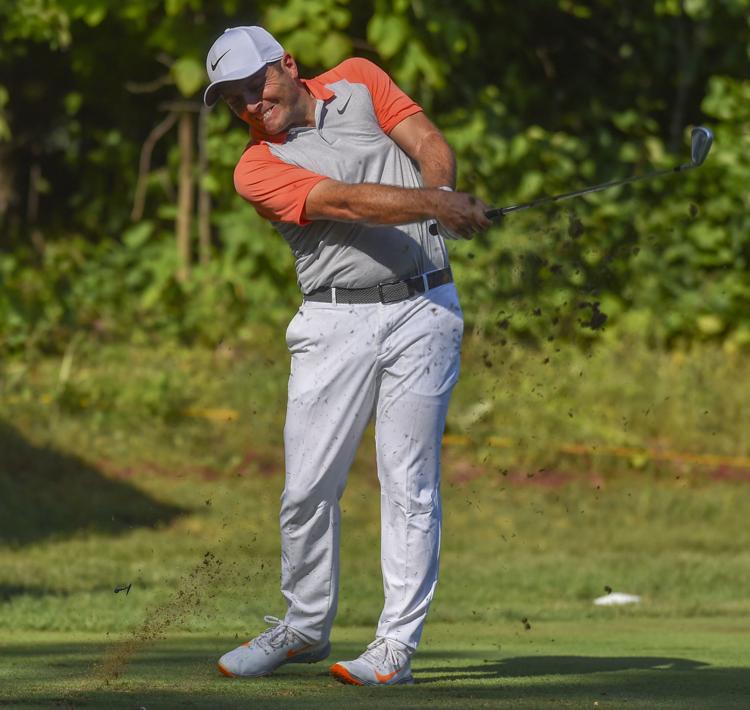 John Deere Classic: 1st Round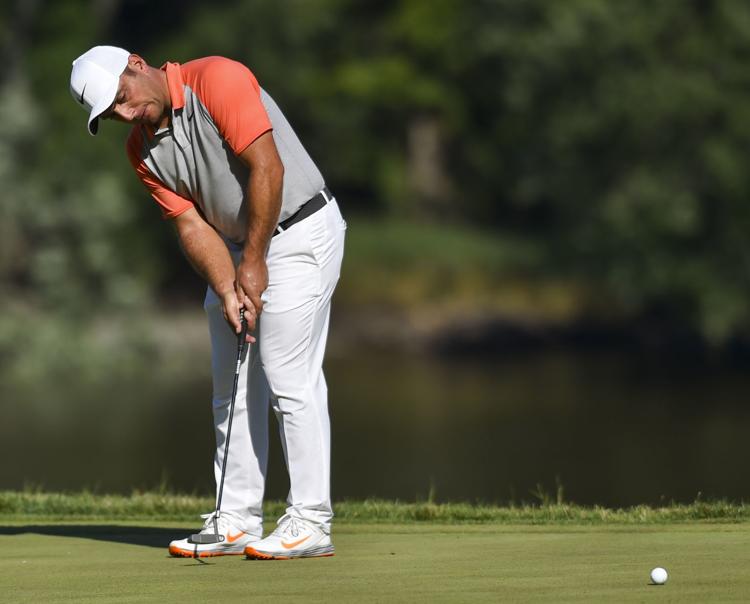 John Deere Classic: 1st Round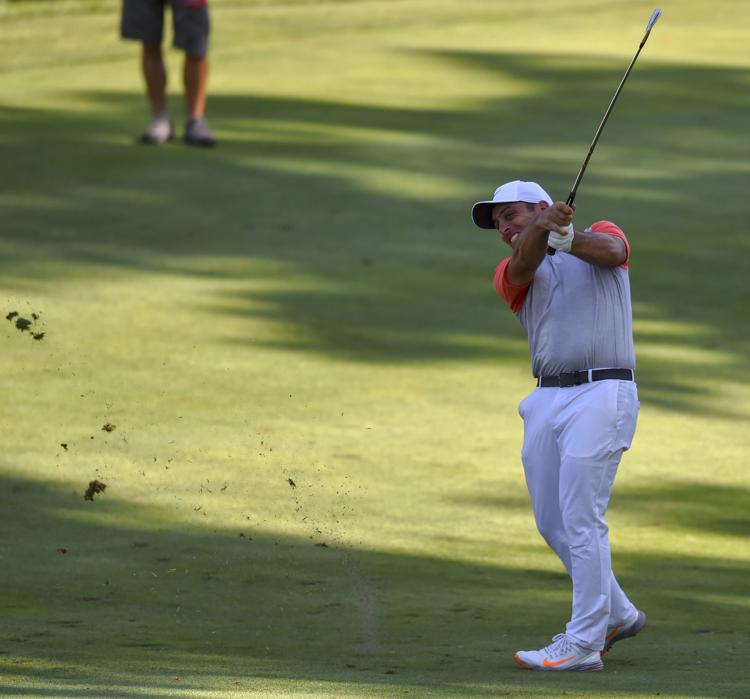 John Deere Classic: 1st Round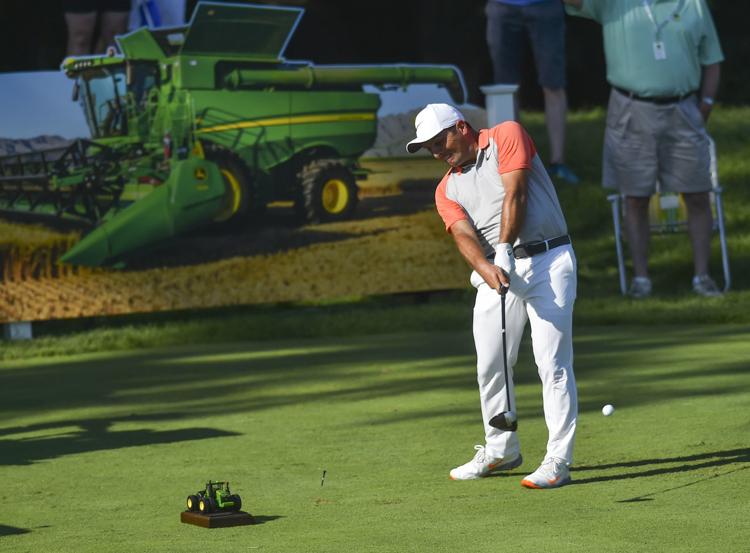 John Deere Classic: 1st Round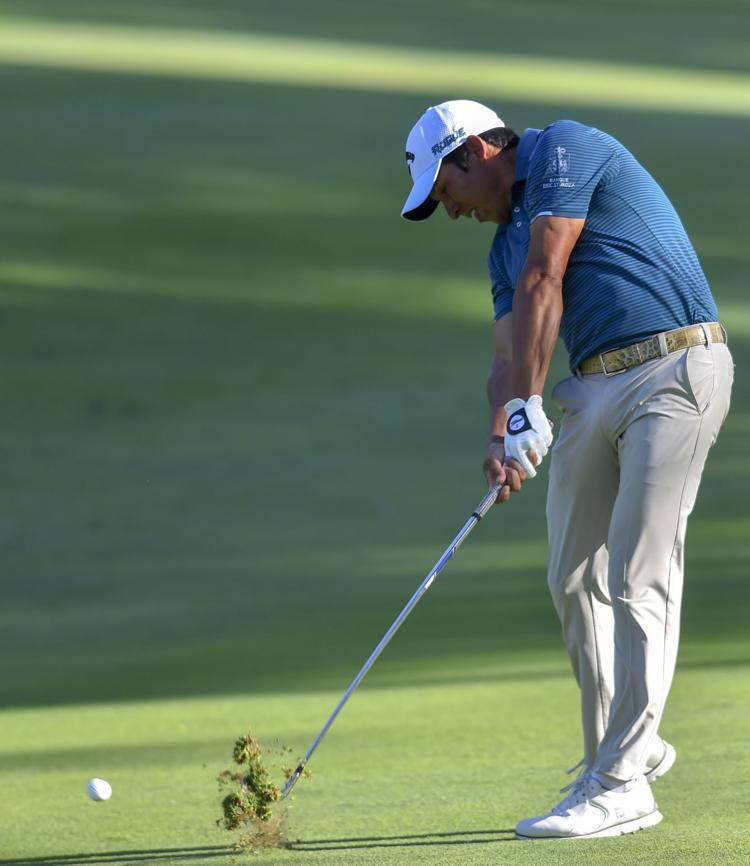 John Deere Classic: 1st Round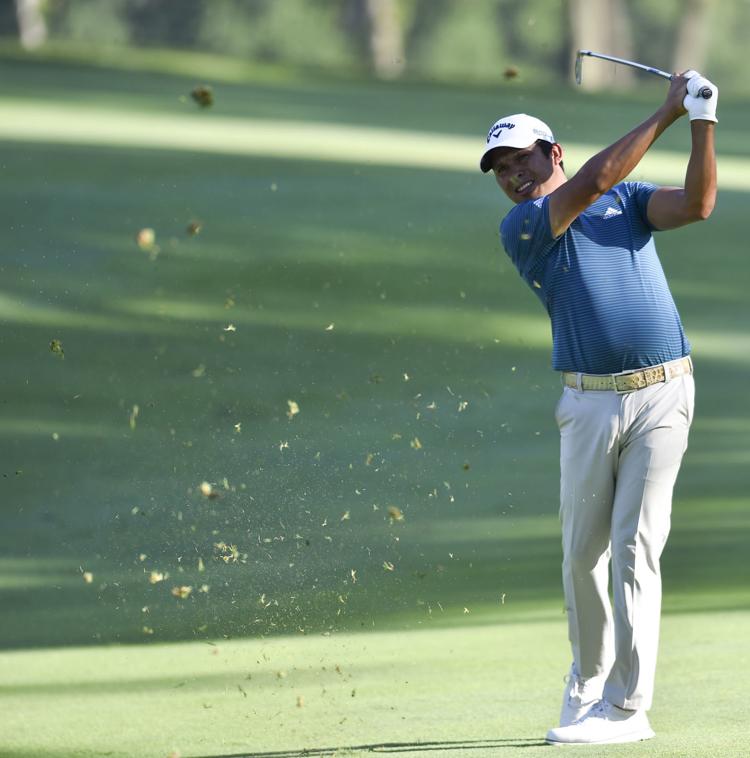 John Deere Classic: 1st Round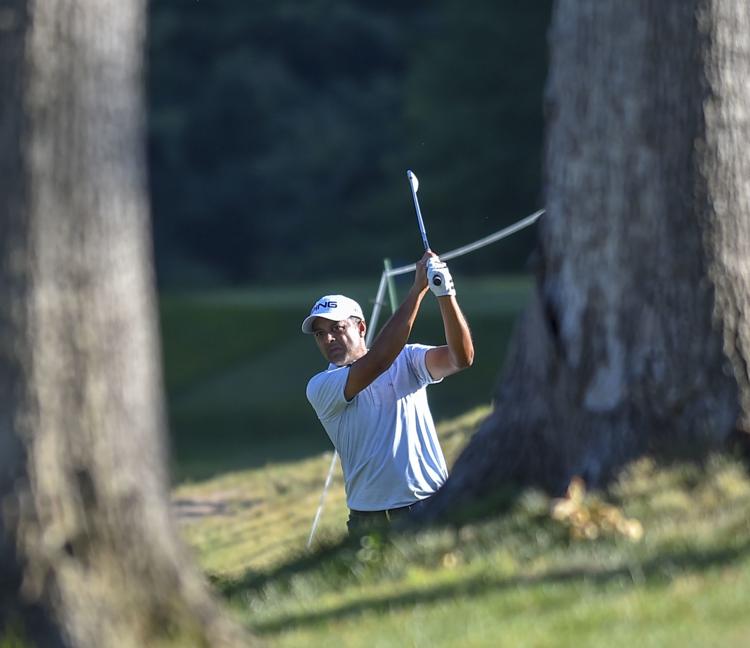 John Deere Classic: 1st Round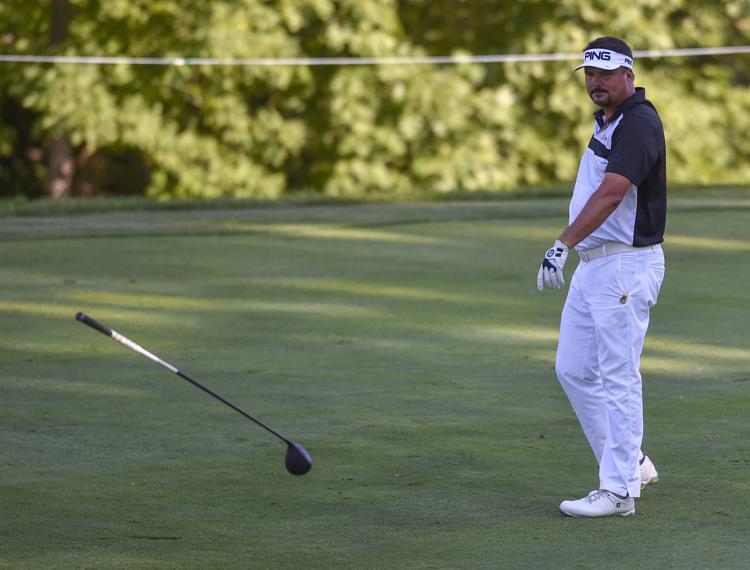 John Deere Classic: 1st Round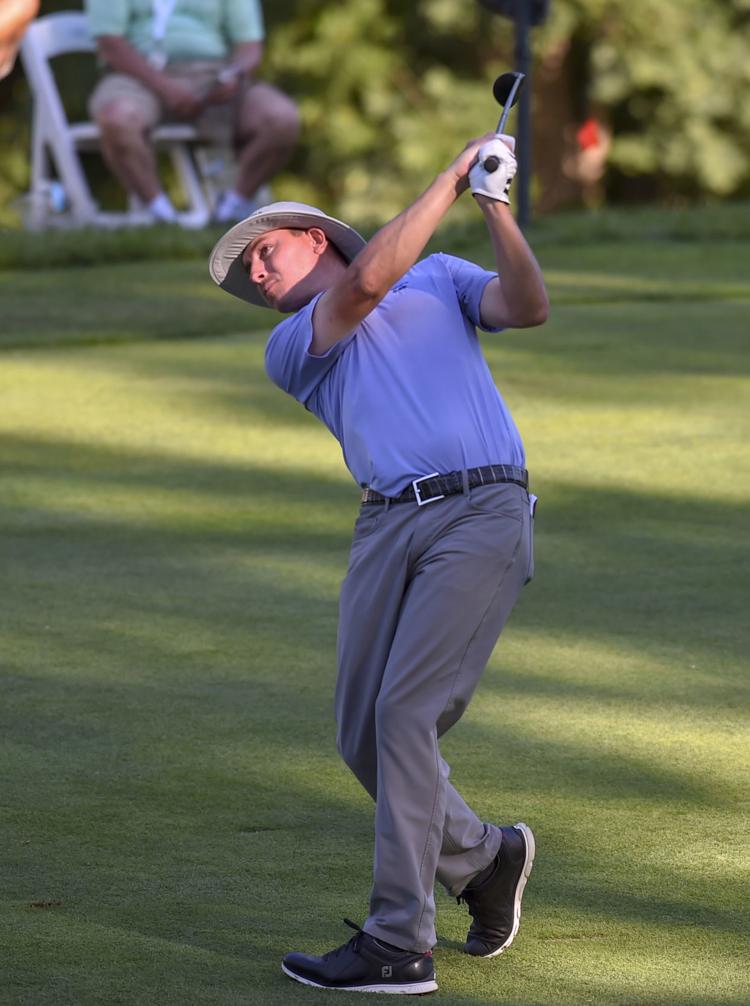 John Deere Classic: 1st Round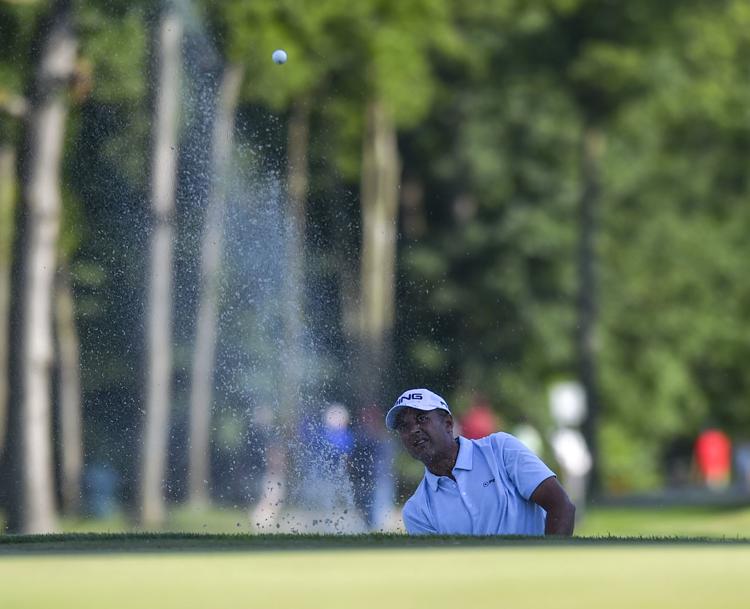 John Deere Classic: 1st Round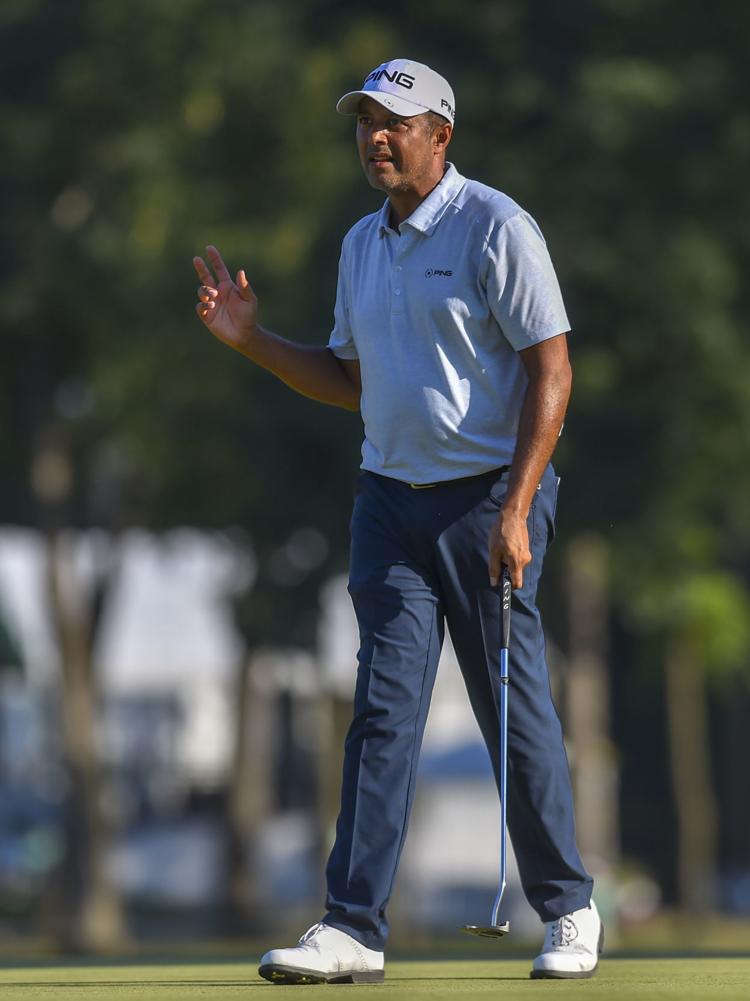 John Deere Classic: 1st Round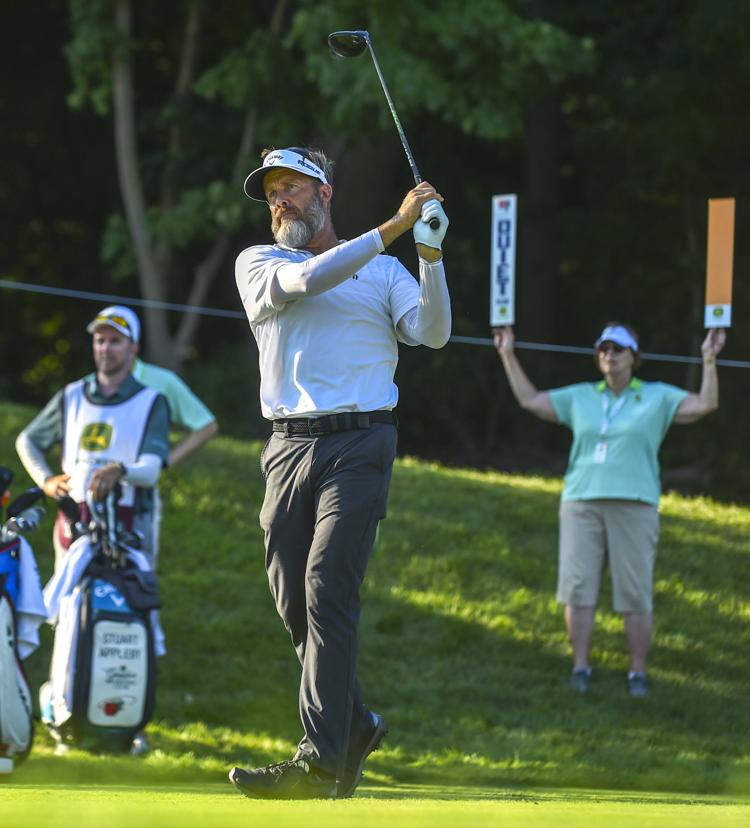 John Deere Classic: 1st Round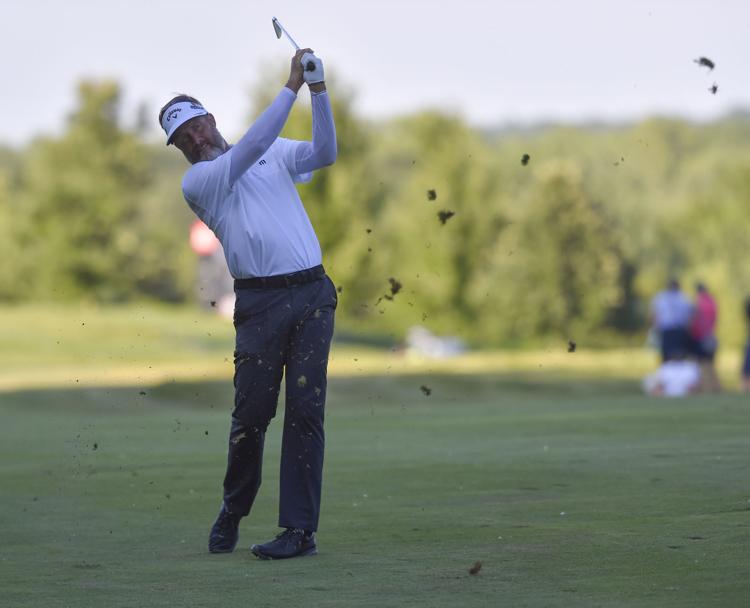 John Deere Classic: 1st Round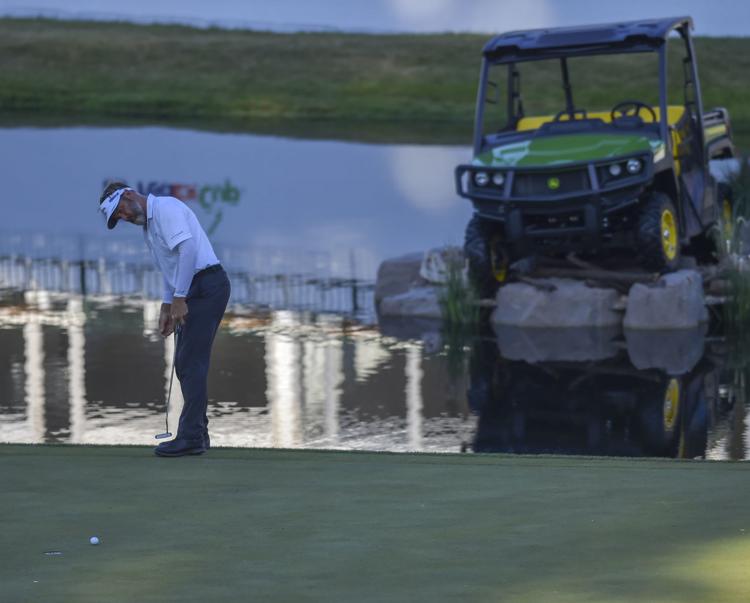 John Deere Classic: 1st Round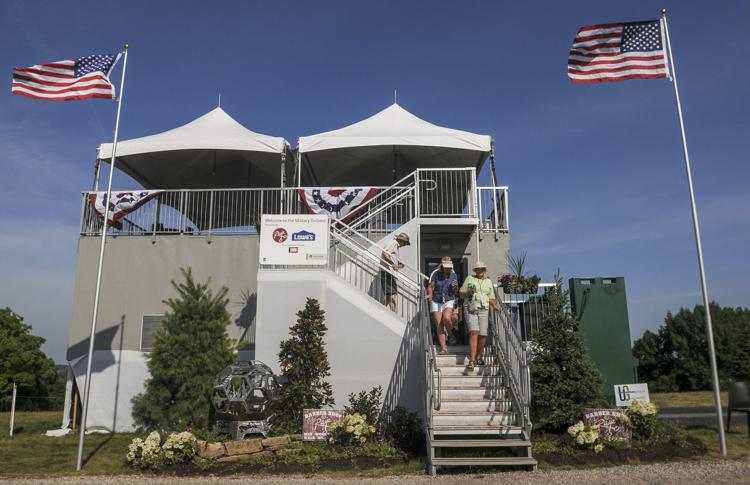 071218-JDC-Jess-01.jpg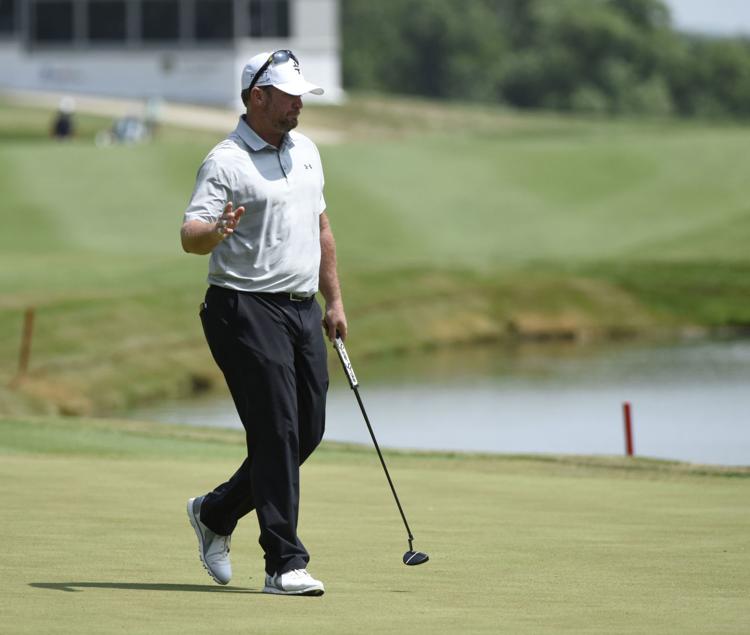 071218-JDC-Jess-02.jpg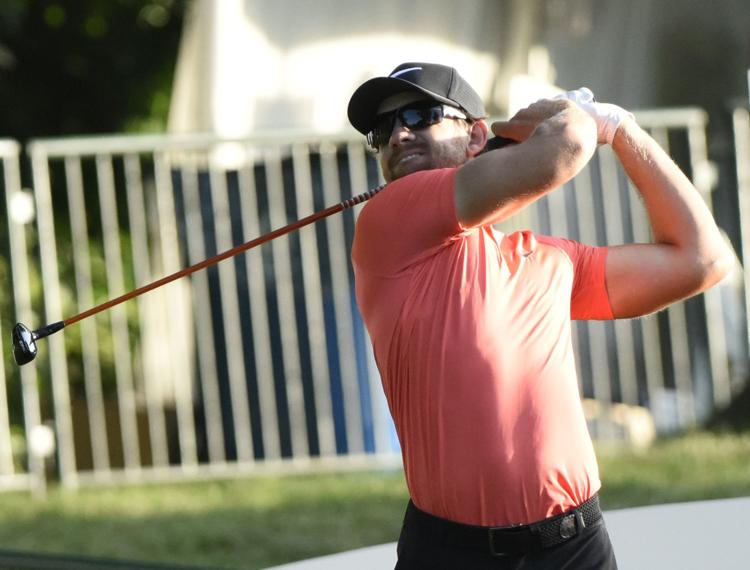 071218-JDC-Jess-03.jpg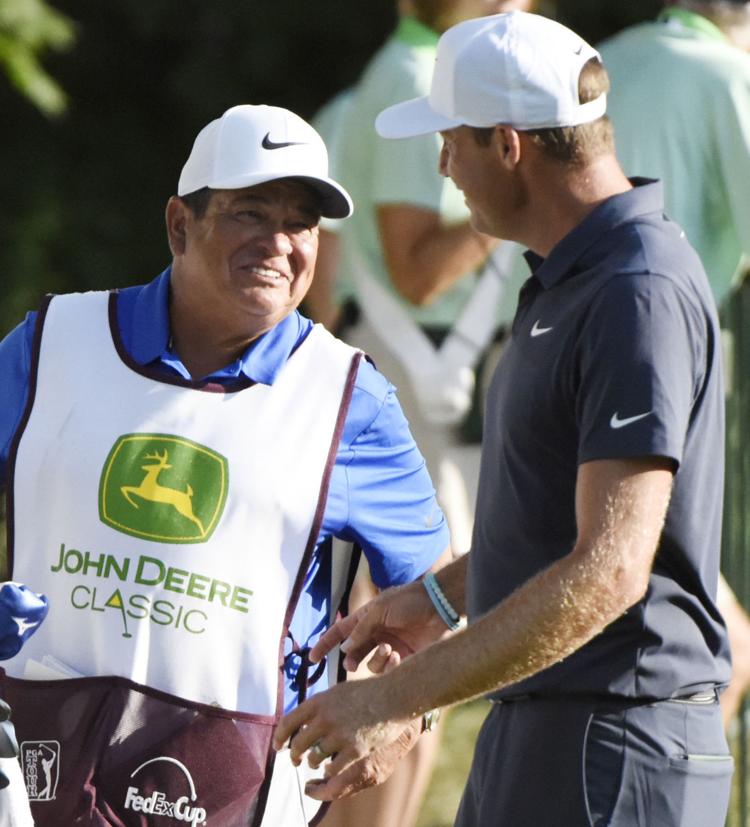 071218-JDC-Jess-04.jpg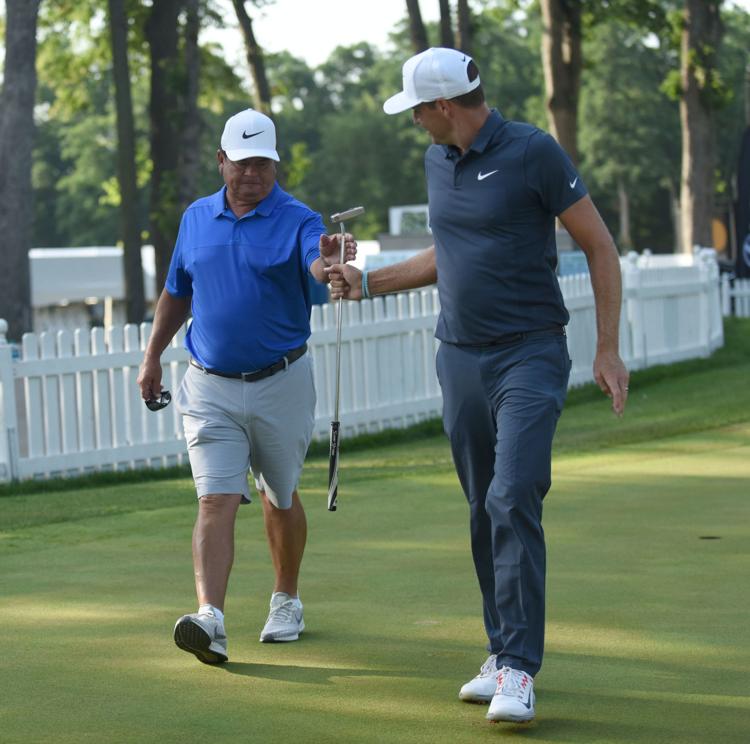 071218-JDC-Jess-05.jpg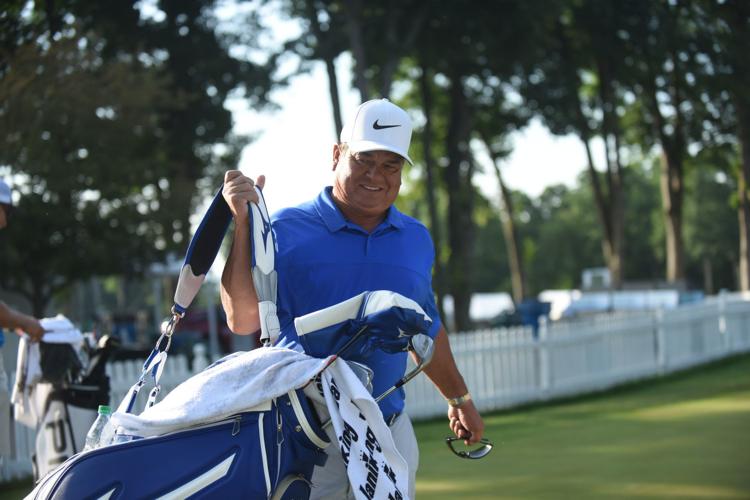 071218-JDC-Jess-06.jpg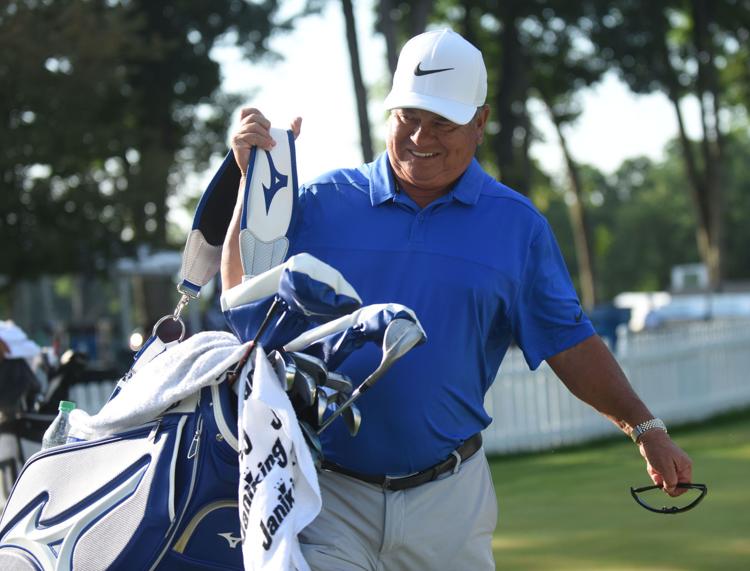 071218-JDC-Jess-07.jpg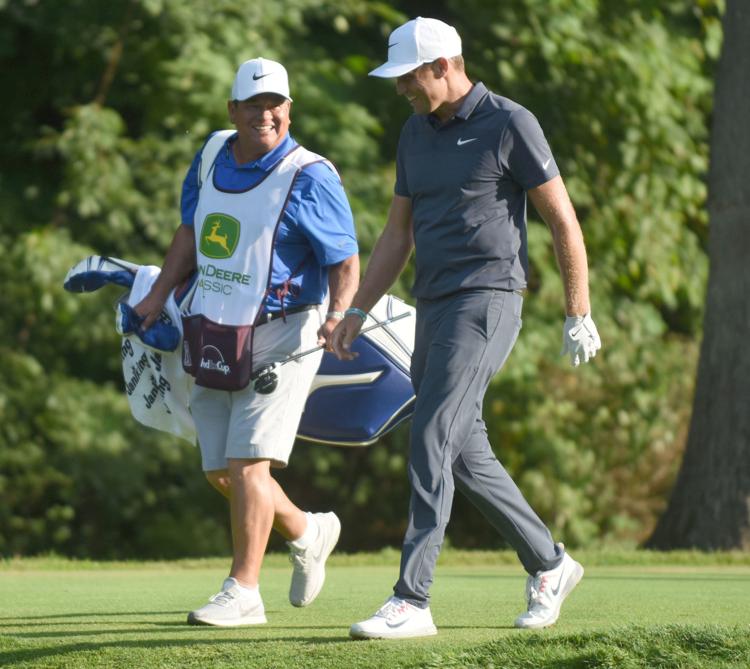 071218-JDC-Jess-08.jpg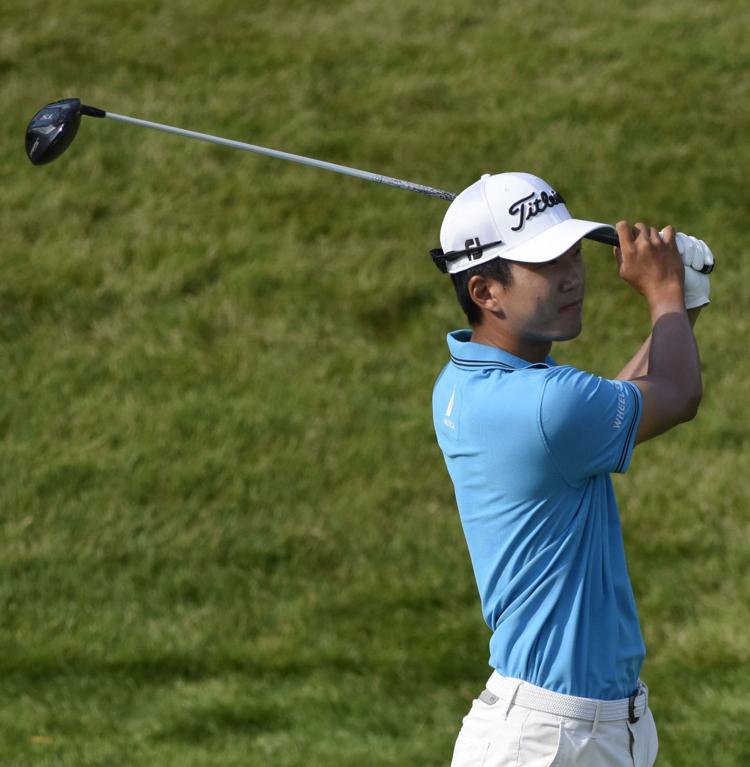 071218-JDC-Jess-09.jpg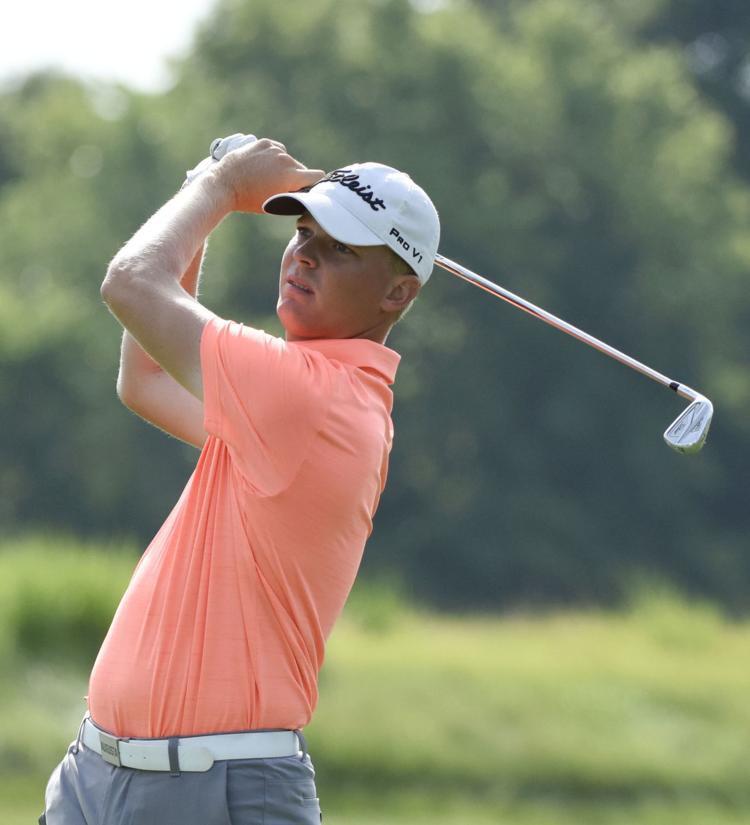 071218-JDC-Jess-011.jpg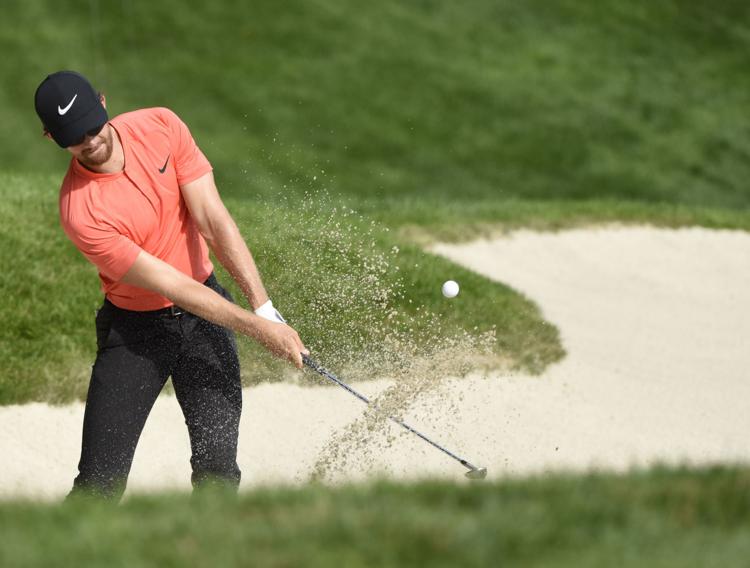 071218-JDC-Jess-013.jpg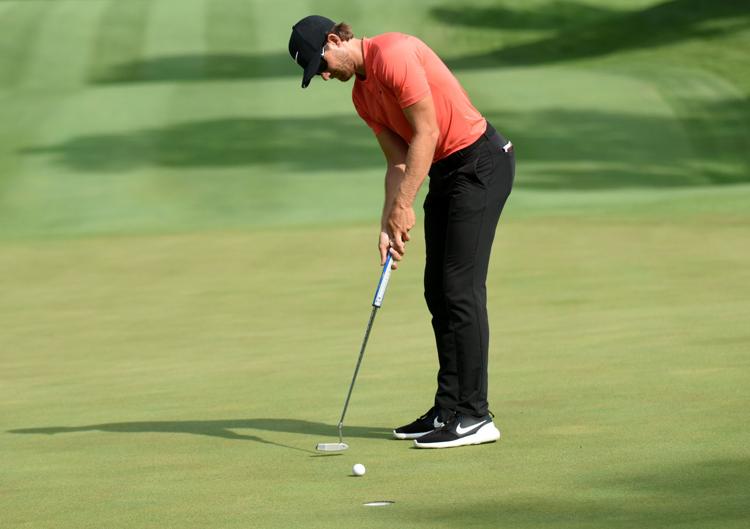 071218-JDC-Jess-014.jpg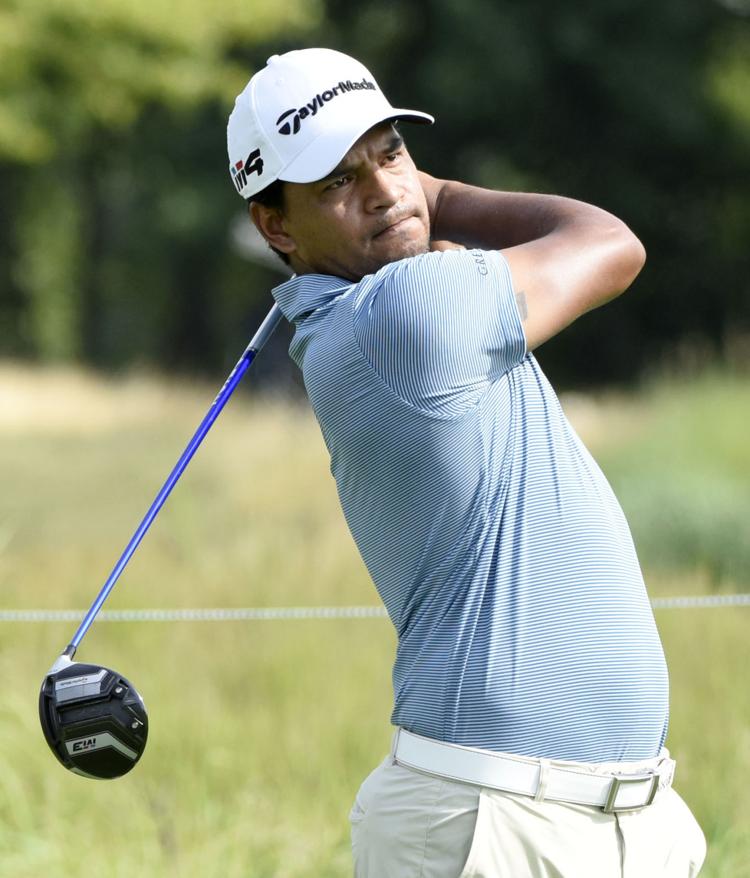 071218-JDC-Jess-015.jpg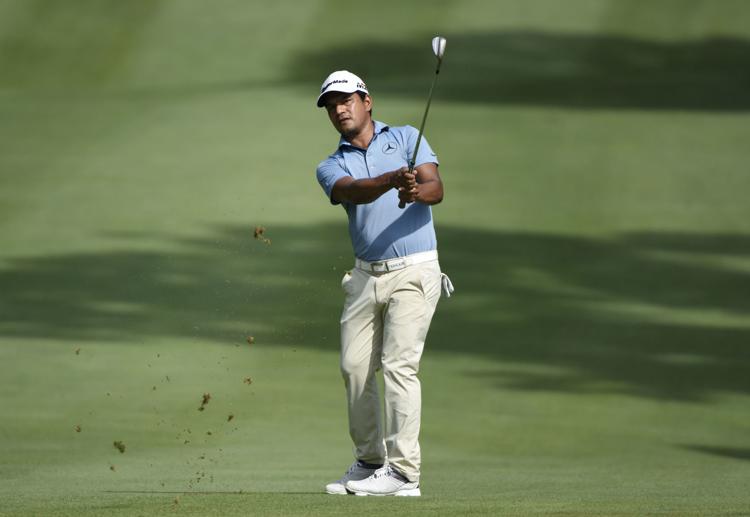 071218-JDC-Jess-016.jpg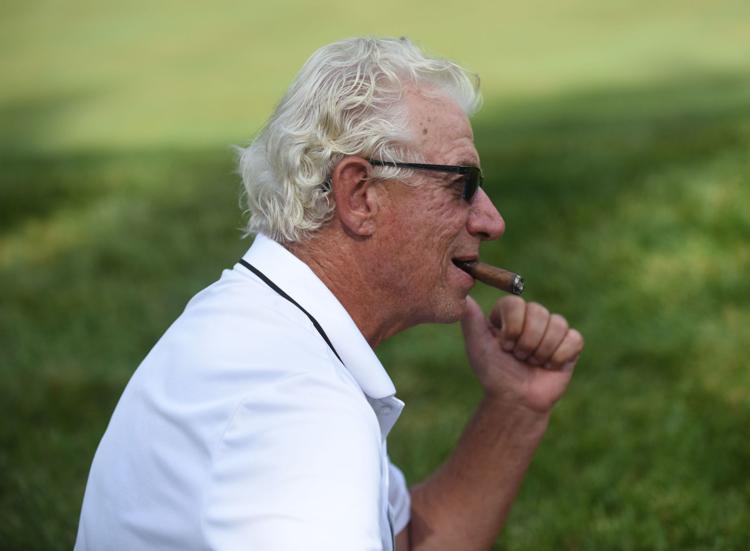 071218-JDC-Jess-017.jpg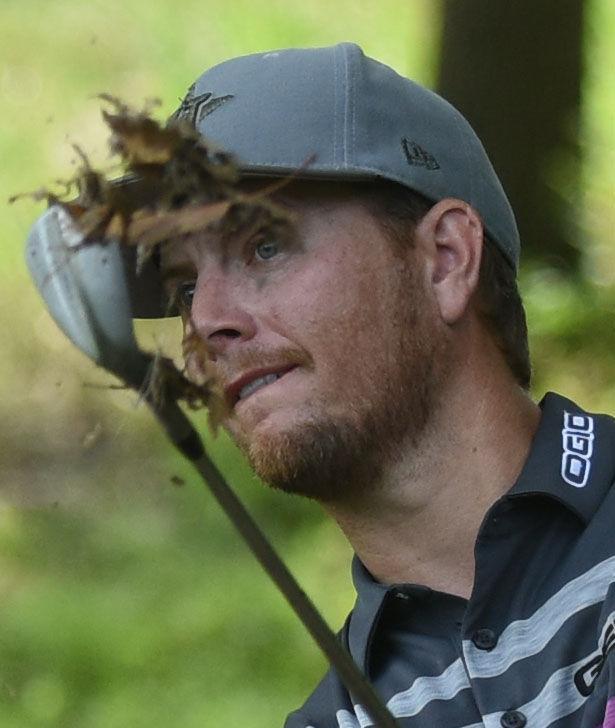 071218-JDC-Jess-018.jpg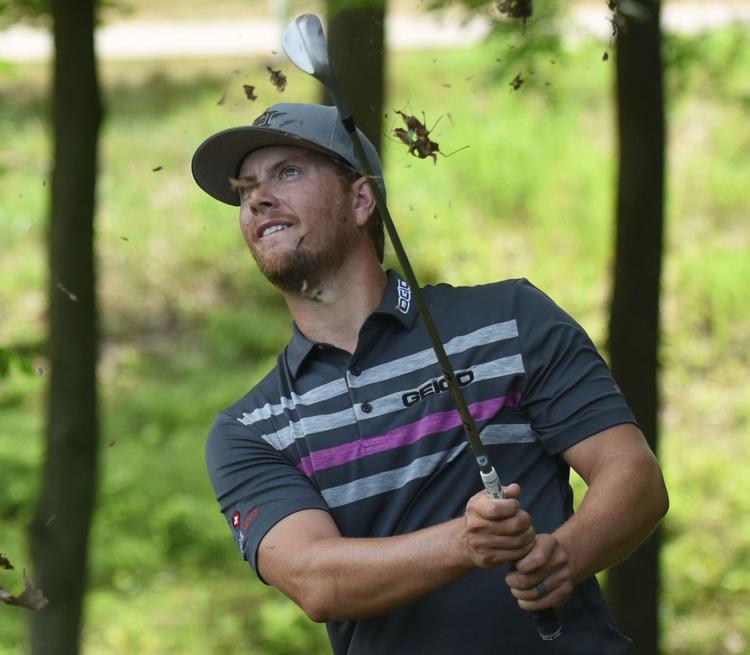 071218-JDC-Jess-019.jpg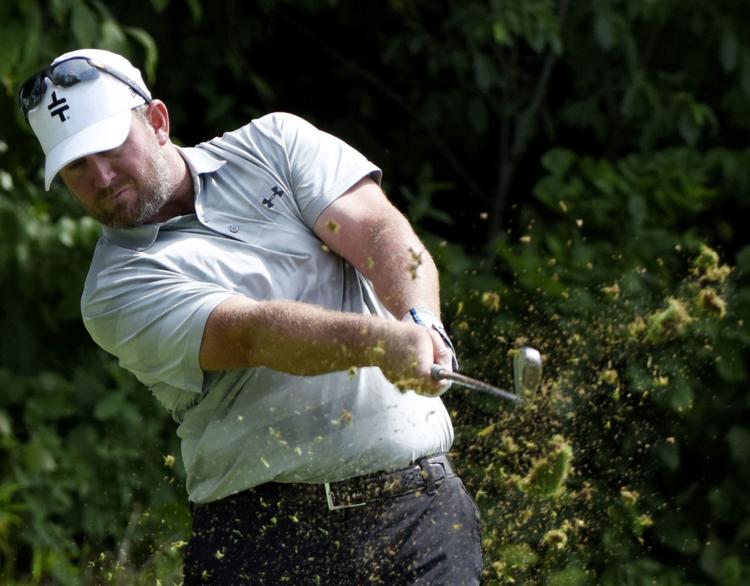 071218-JDC-Jess-020.jpg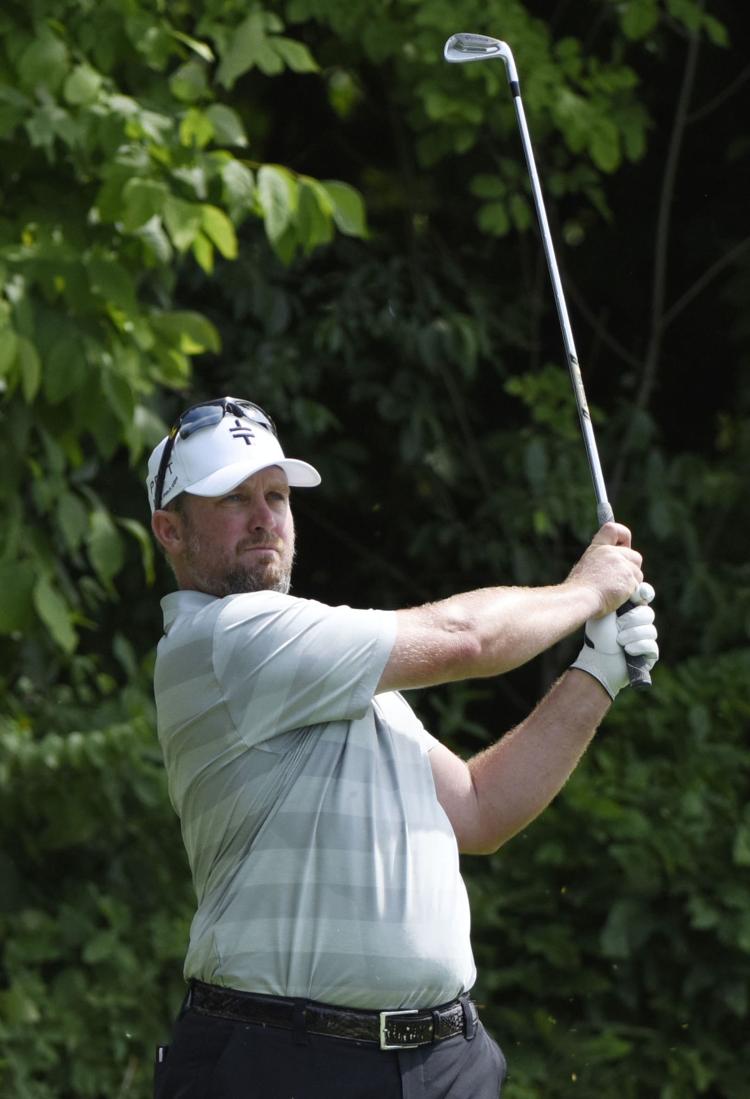 071218-JDC-Jess-021.jpg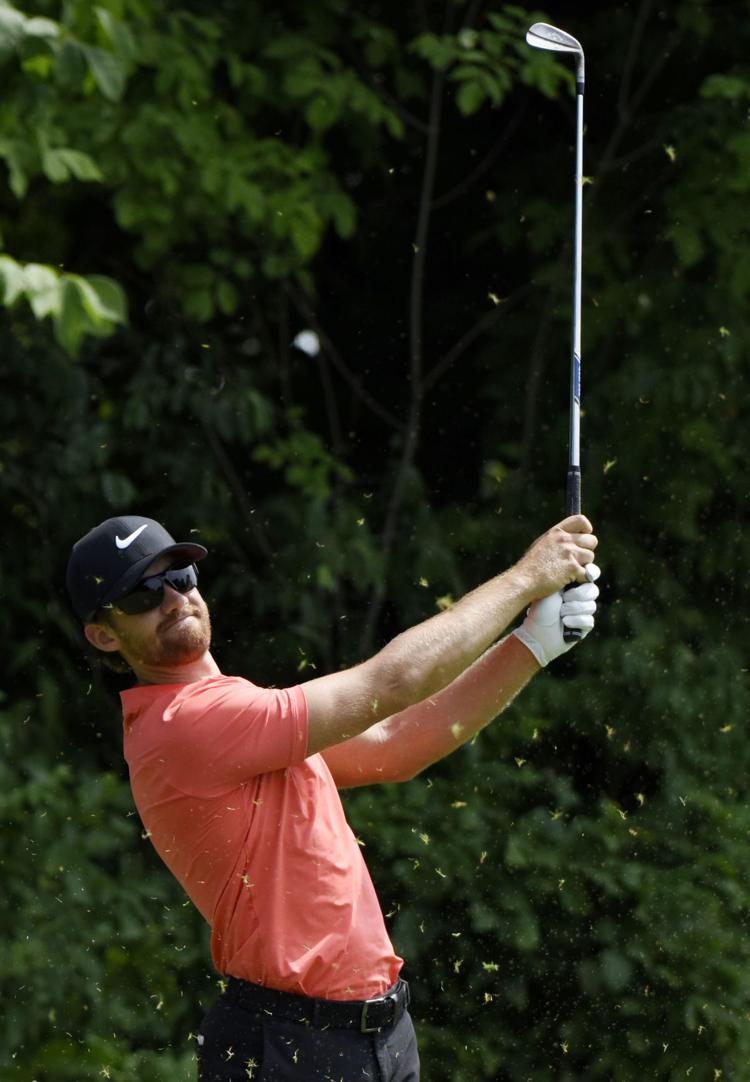 071218-JDC-Jess-022.jpg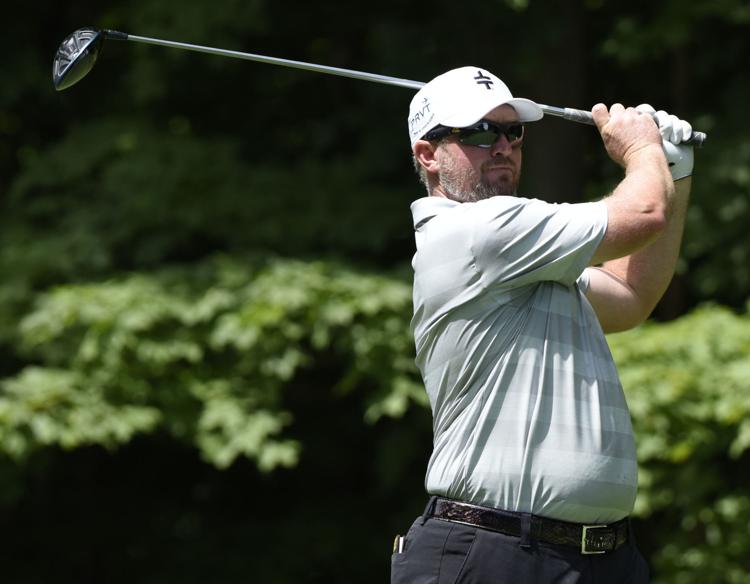 071218-JDC-Jess-023.jpg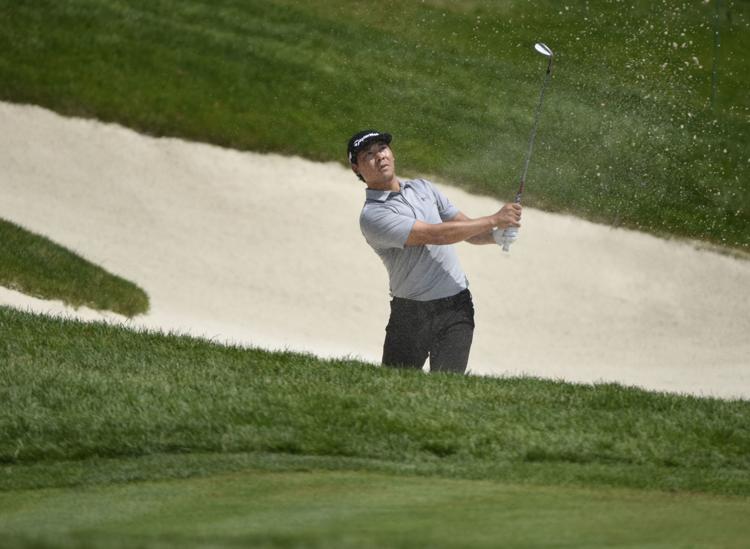 071218-JDC-Jess-024.jpg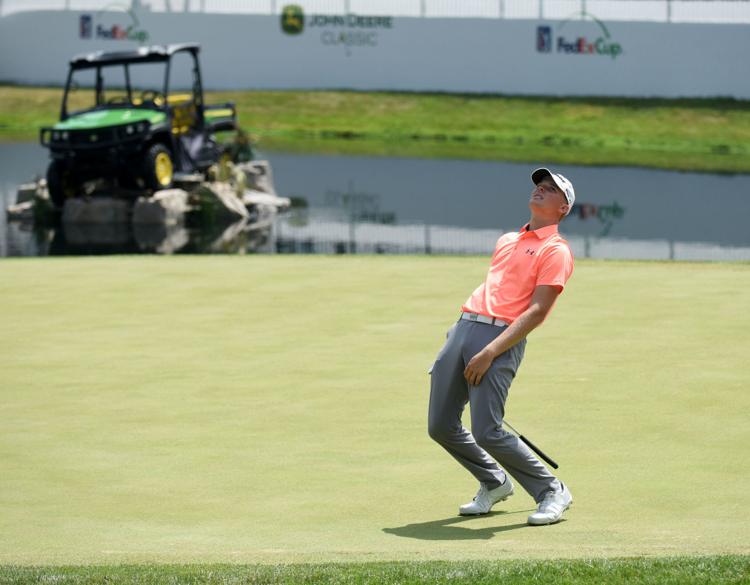 071218-JDC-Jess-026.jpg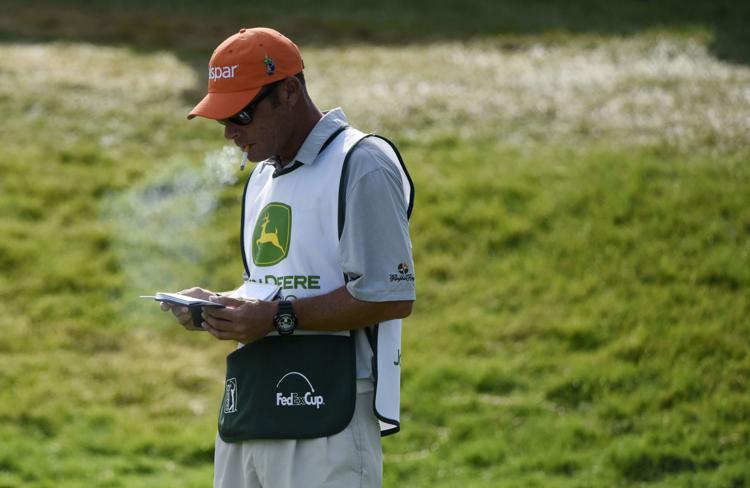 071218-JDC-Jess-027.jpg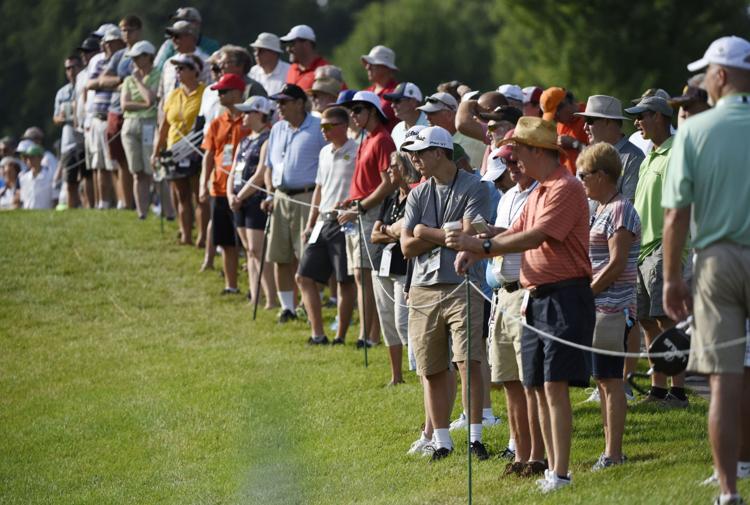 071218-JDC-Jess-028.jpg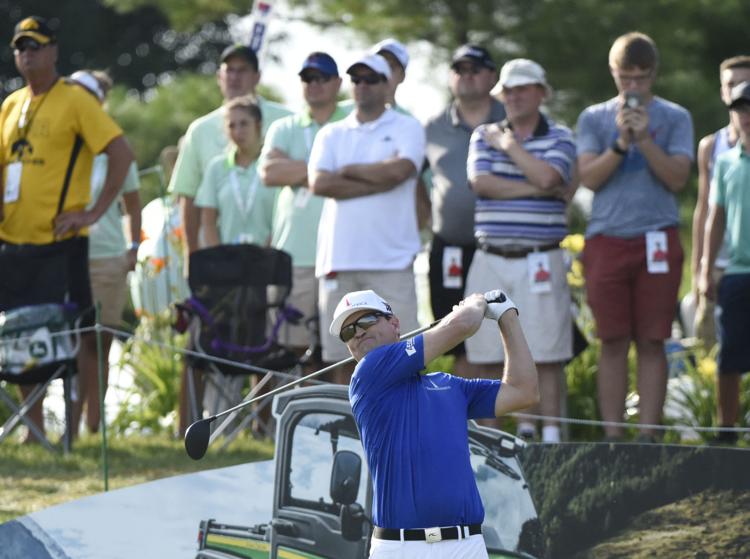 071218-JDC-Jess-029.jpg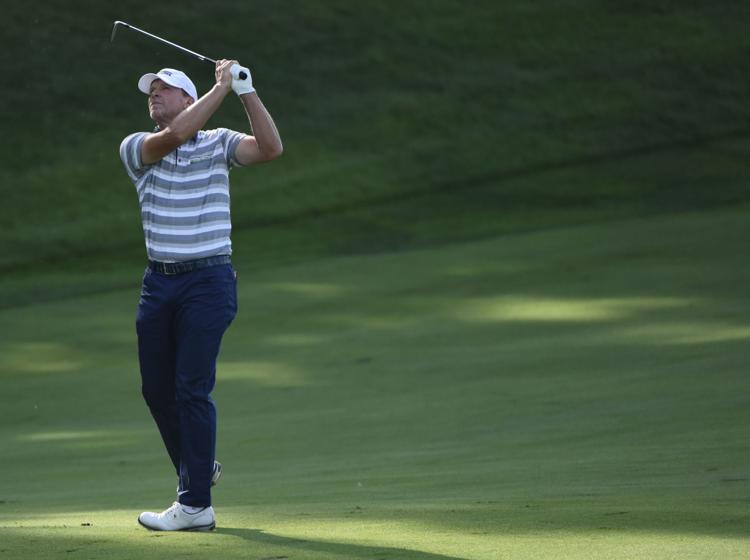 John Deere Classic: 1st Round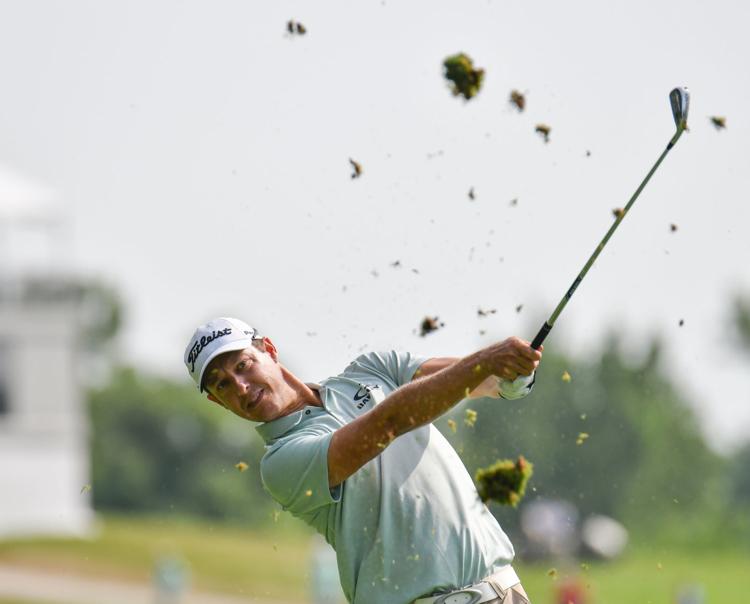 John Deere Classic: 1st Round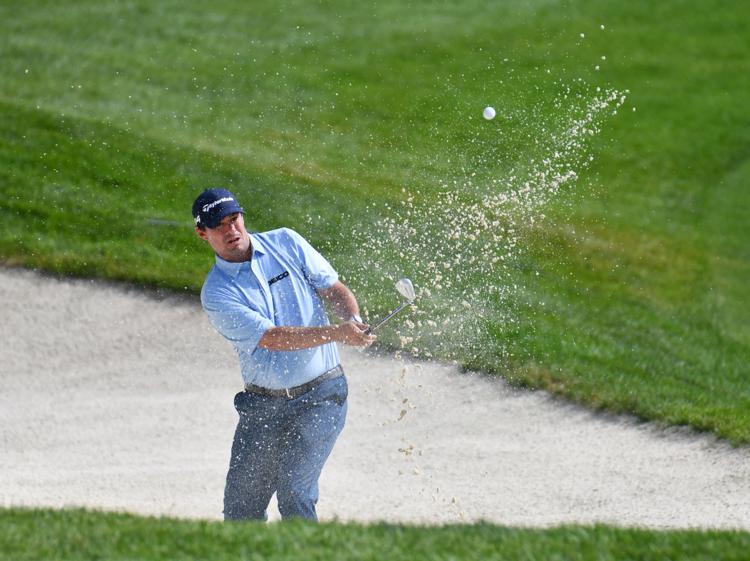 John Deere Classic: 1st Round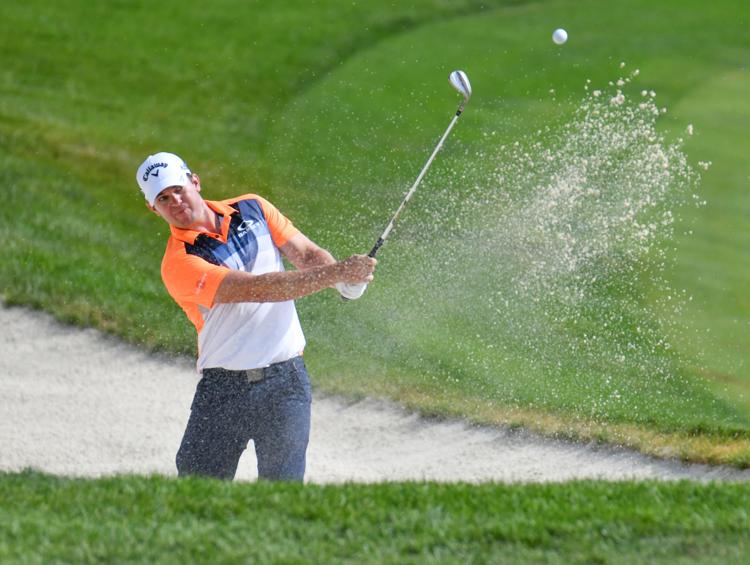 John Deere Classic: 1st Round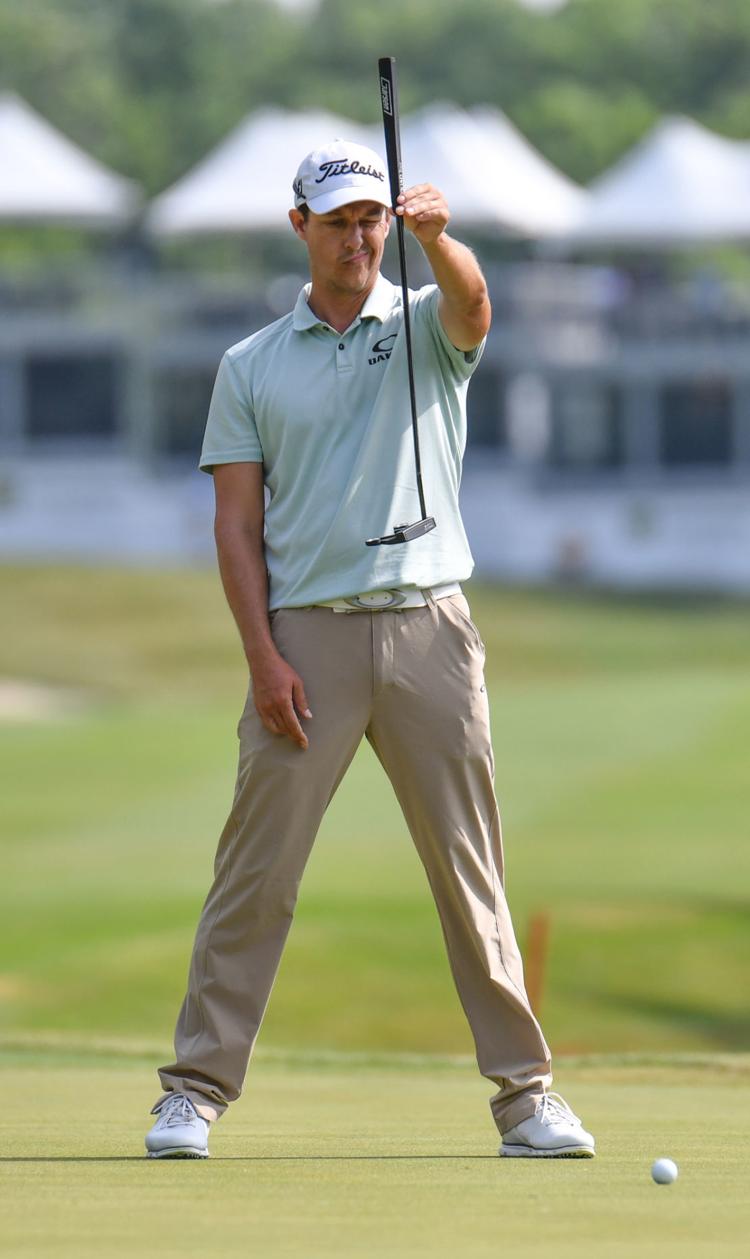 John Deere Classic: 1st Round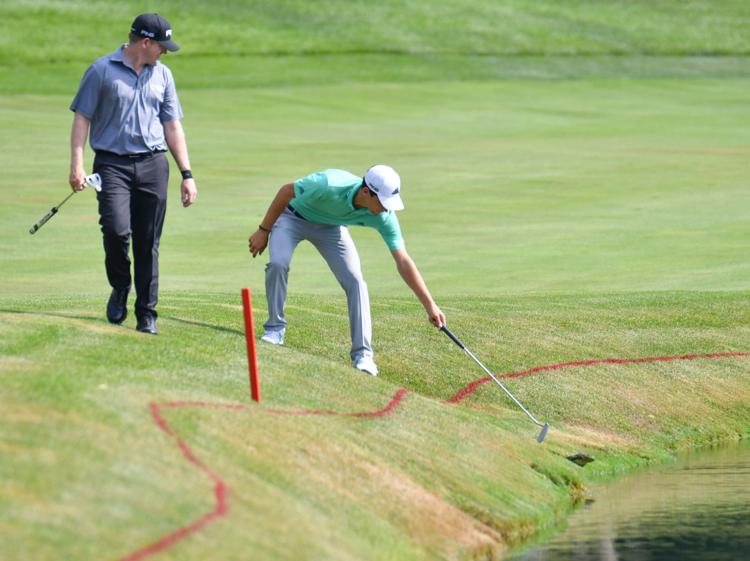 John Deere Classic: 1st Round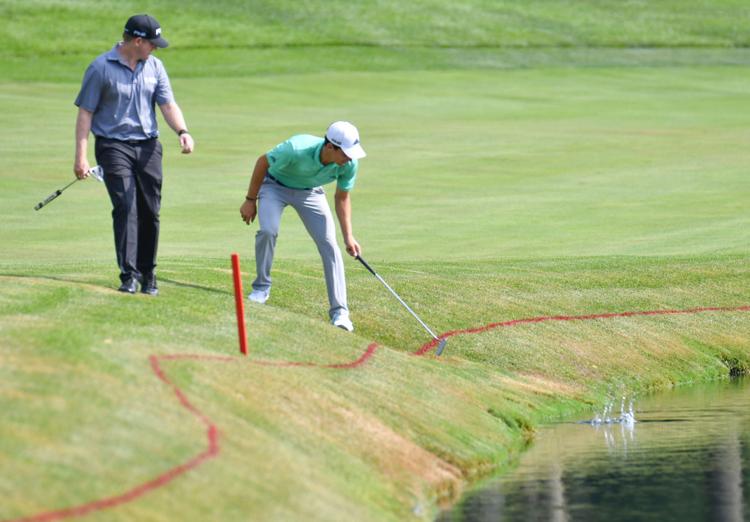 John Deere Classic: 1st Round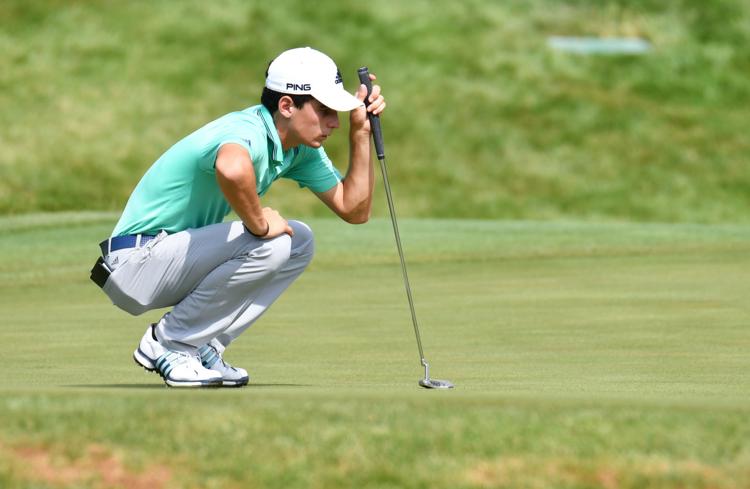 John Deere Classic: 1st Round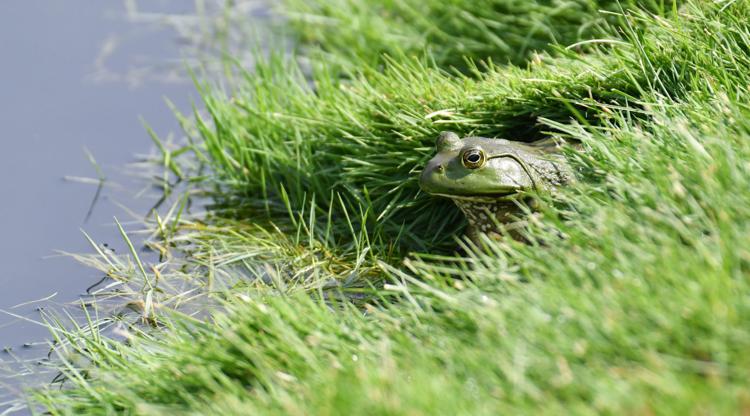 John Deere Classic: 1st Round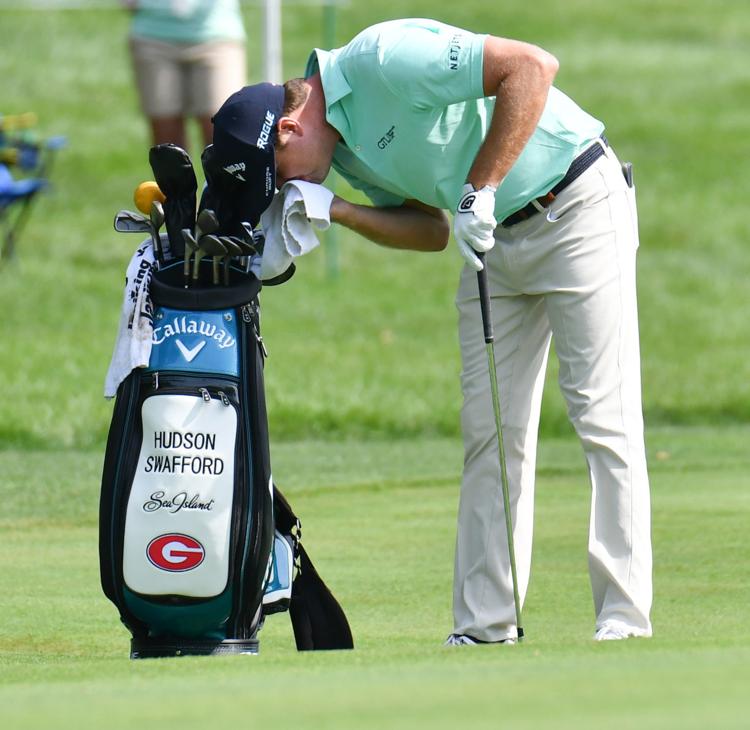 John Deere Classic: 1st Round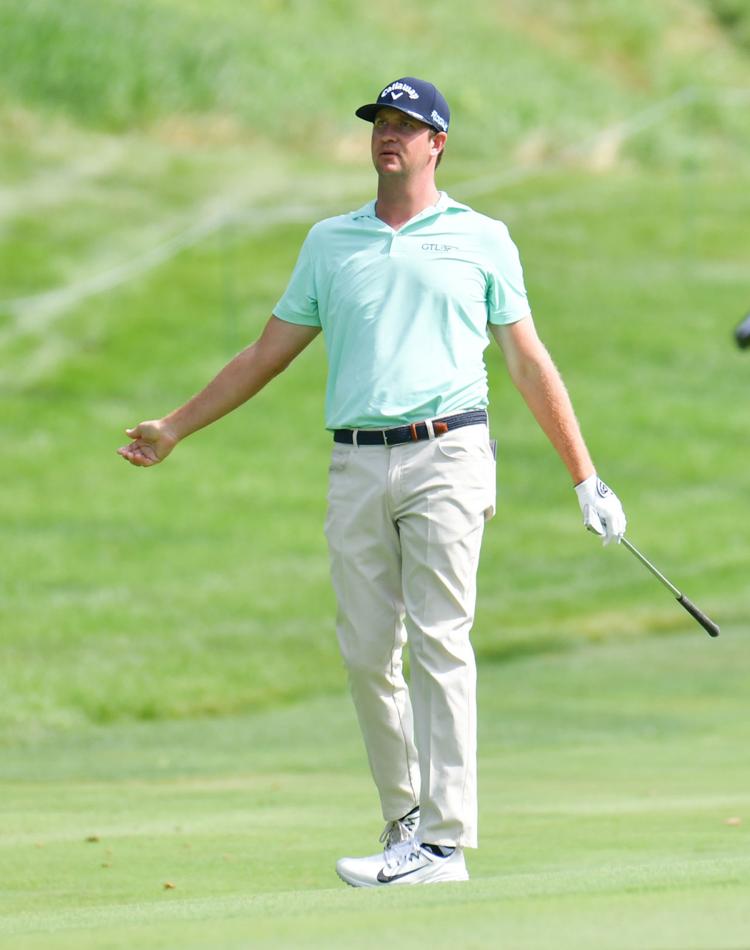 John Deere Classic: 1st Round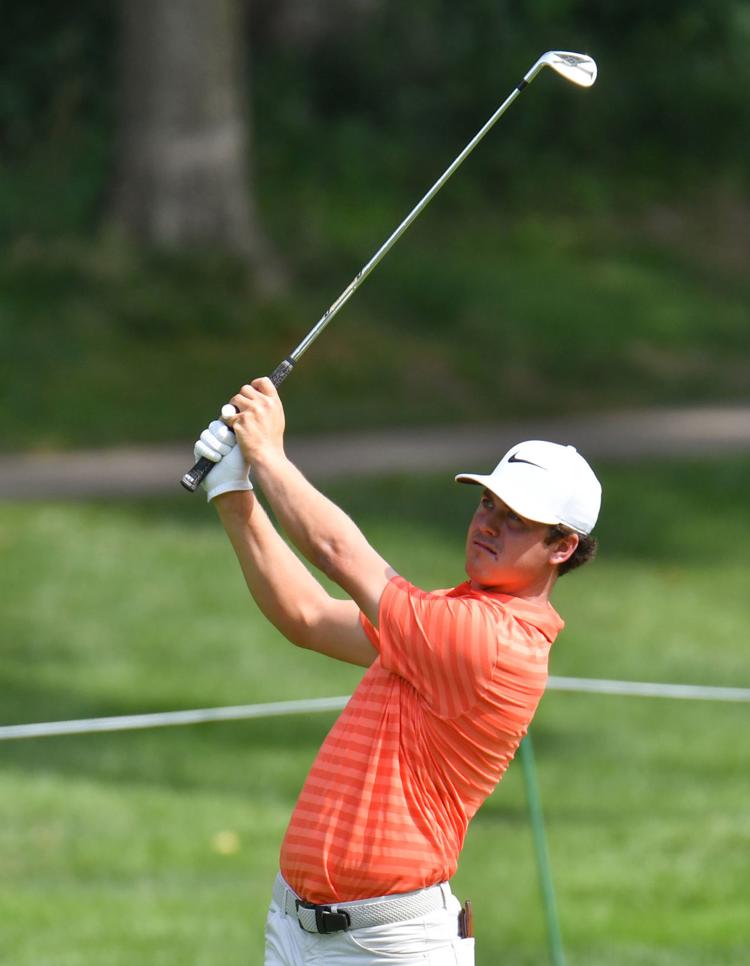 John Deere Classic: 1st Round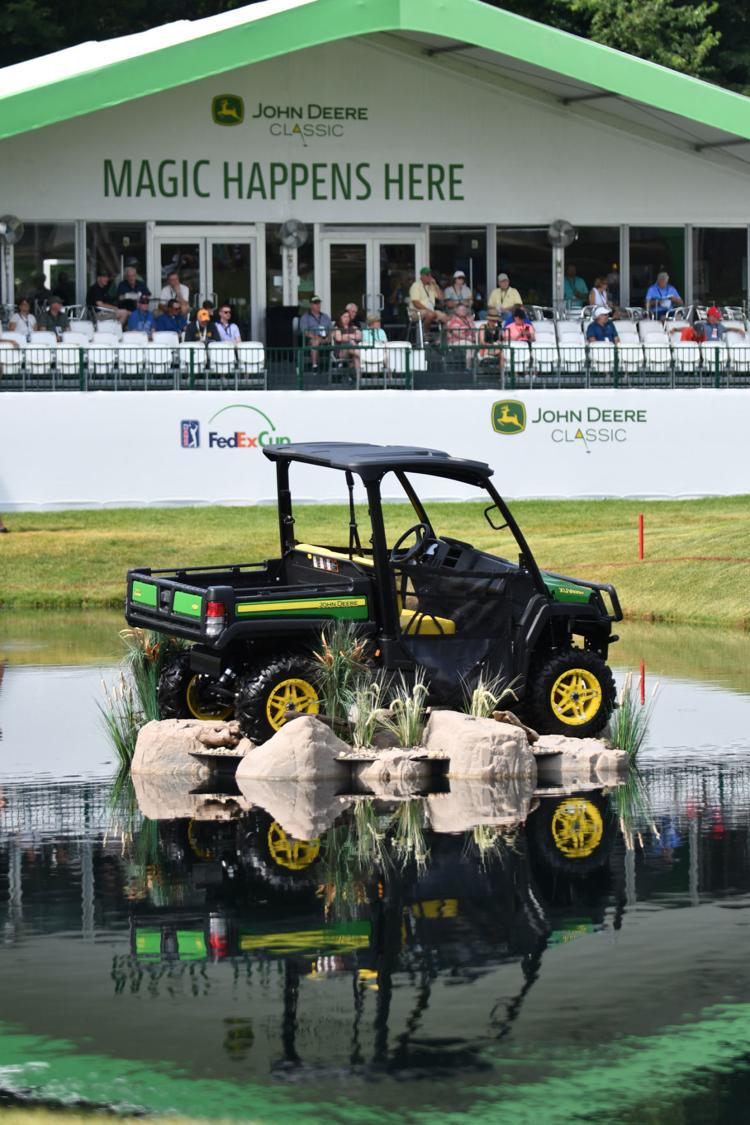 John Deere Classic: 1st Round
John Deere Classic: 1st Round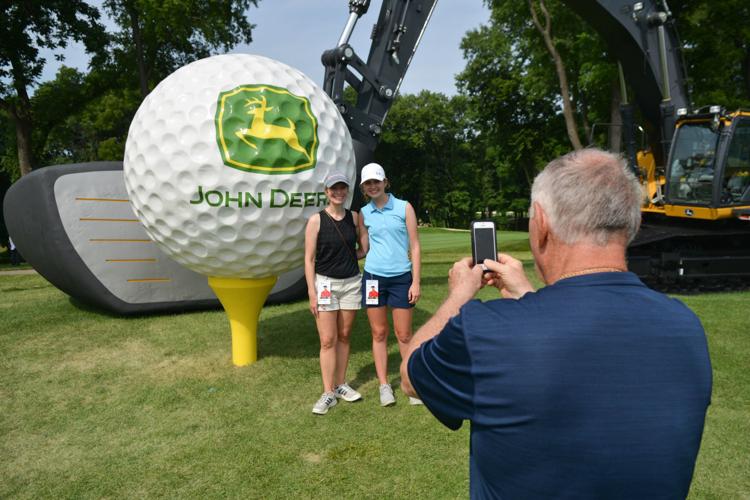 John Deere Classic: 1st Round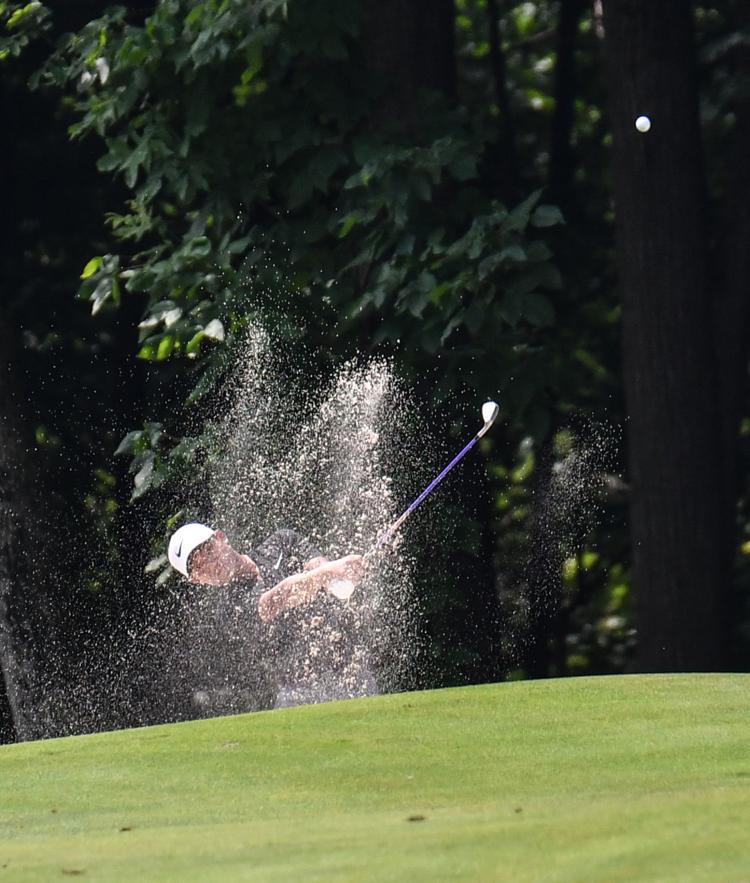 John Deere Classic: 1st Round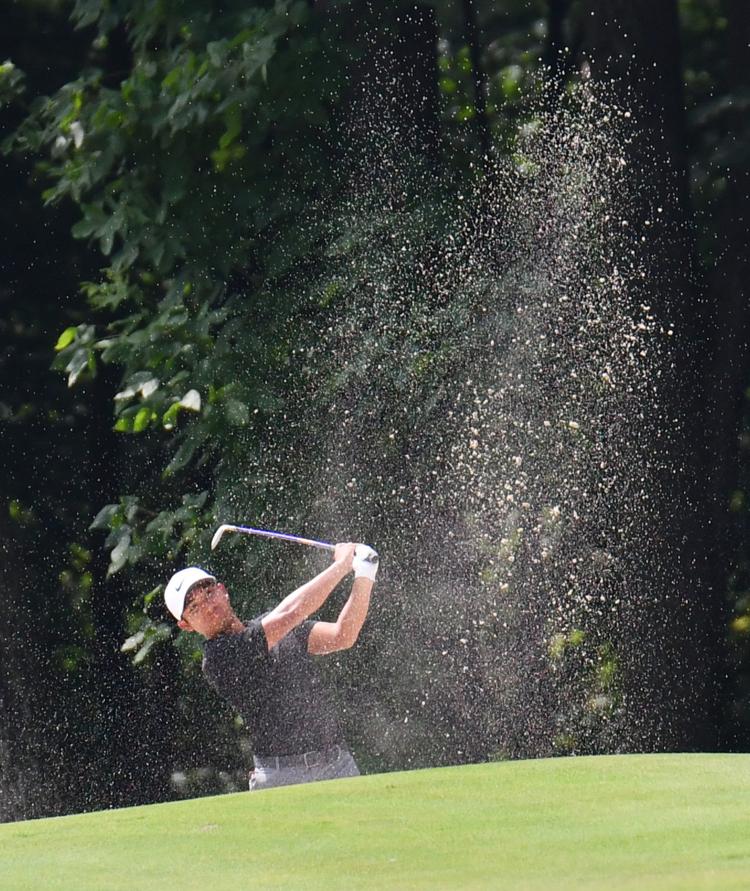 John Deere Classic: 1st Round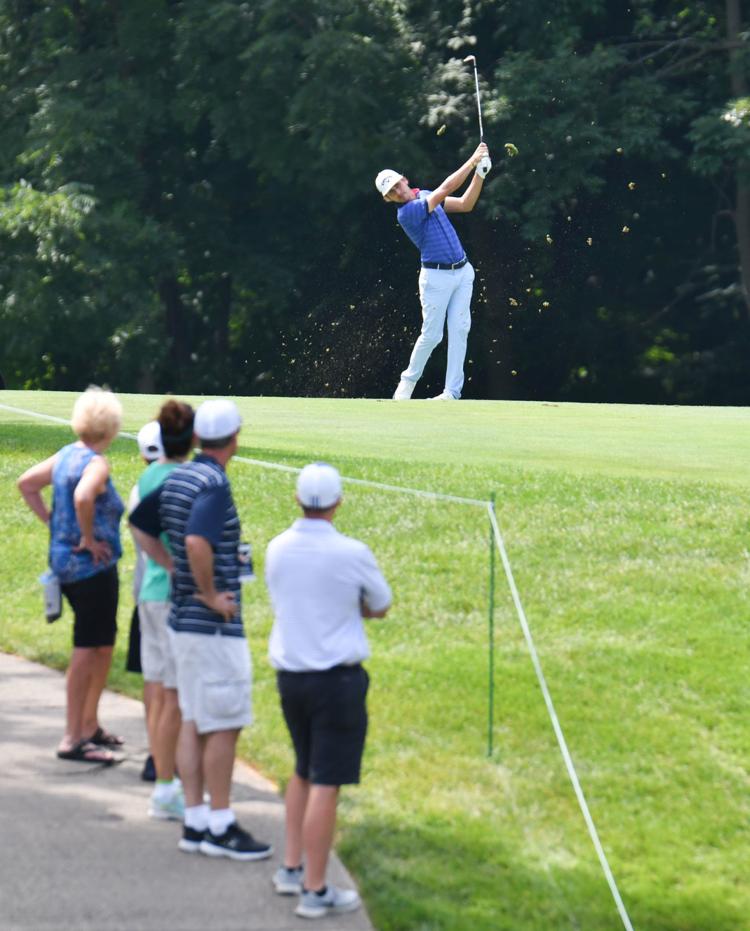 John Deere Classic: 1st Round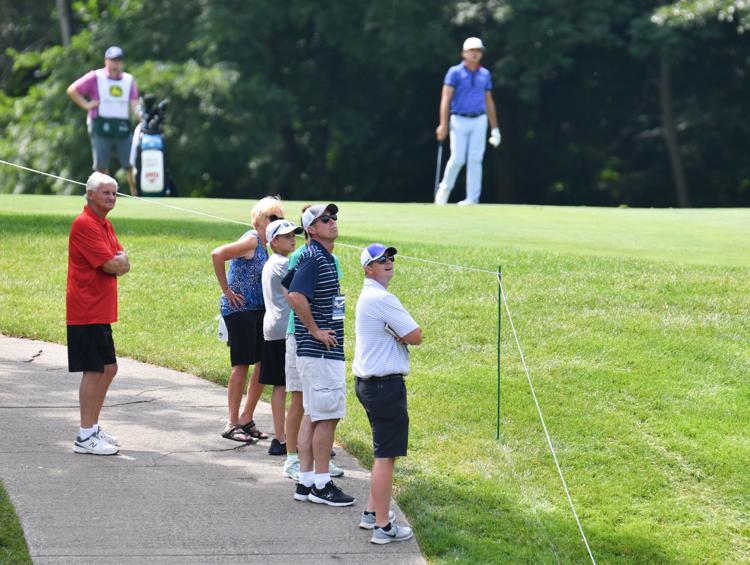 John Deere Classic: 1st Round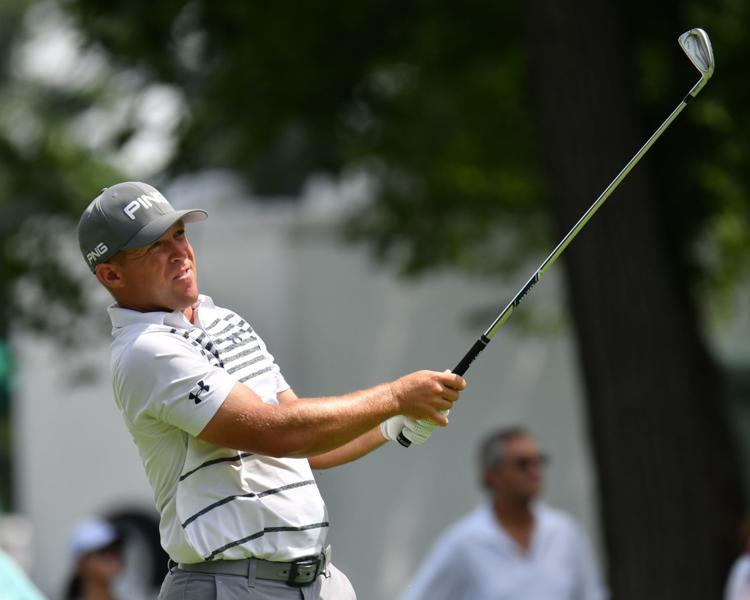 John Deere Classic: 1st Round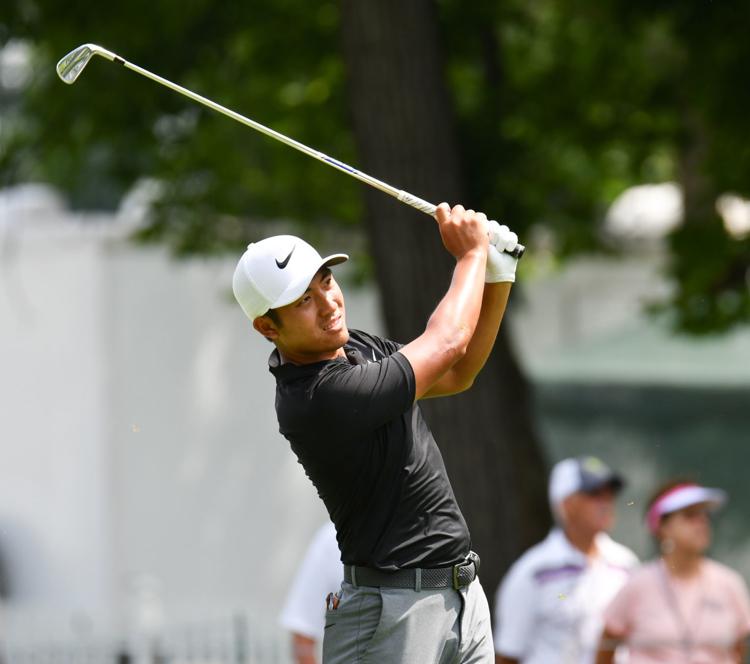 John Deere Classic: 1st Round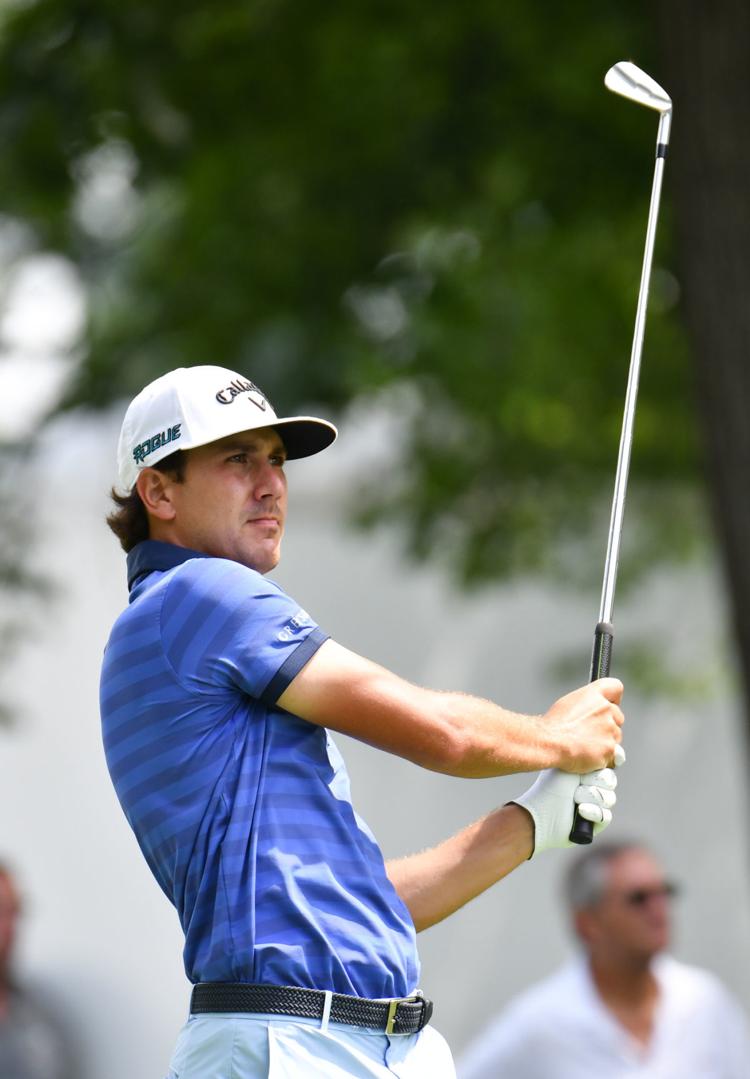 John Deere Classic: 1st Round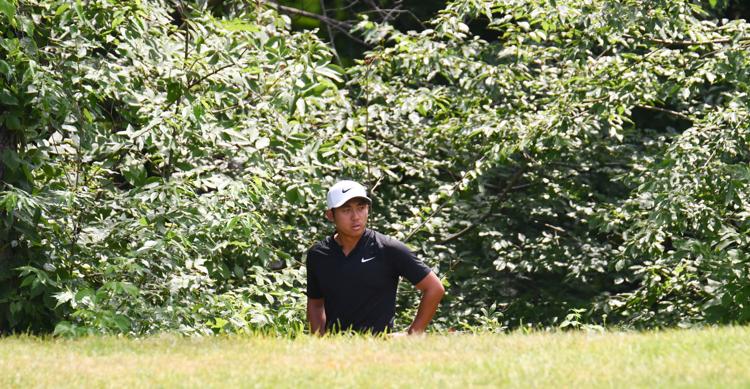 John Deere Classic: 1st Round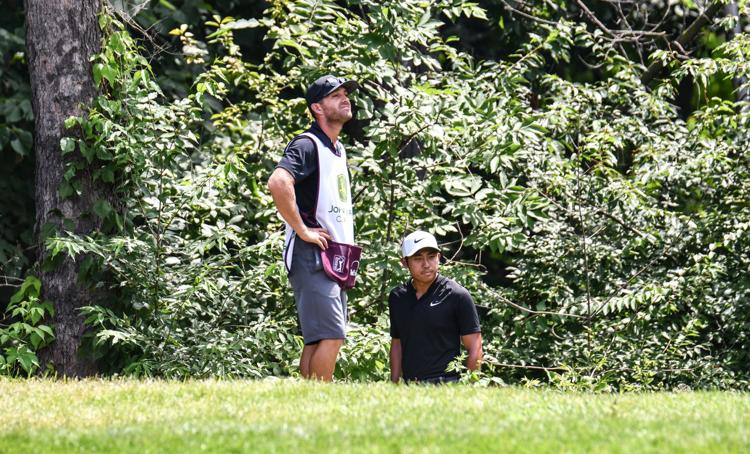 John Deere Classic: 1st Round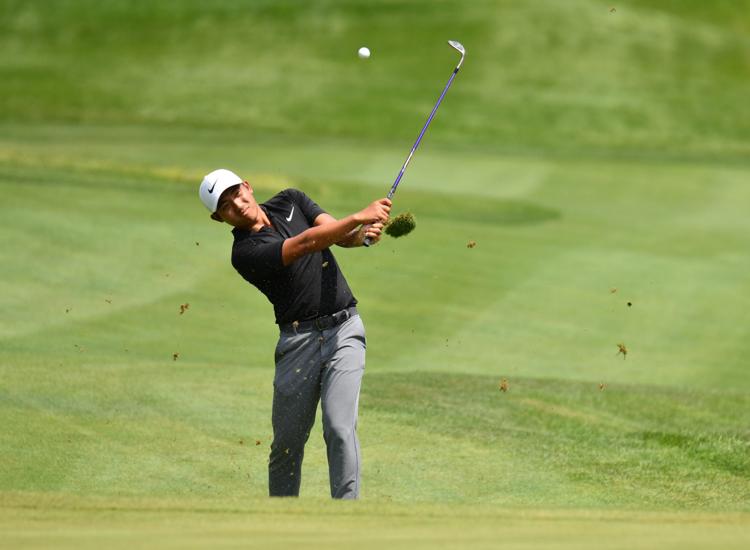 John Deere Classic: 1st Round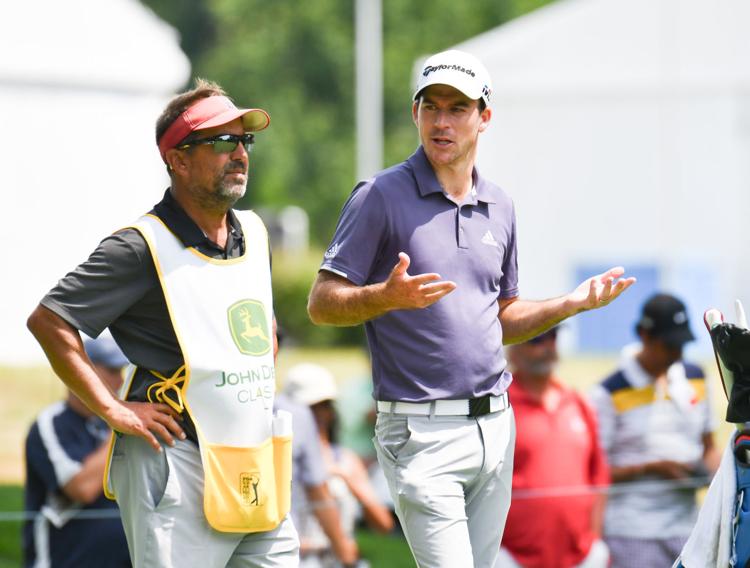 John Deere Classic: 1st Round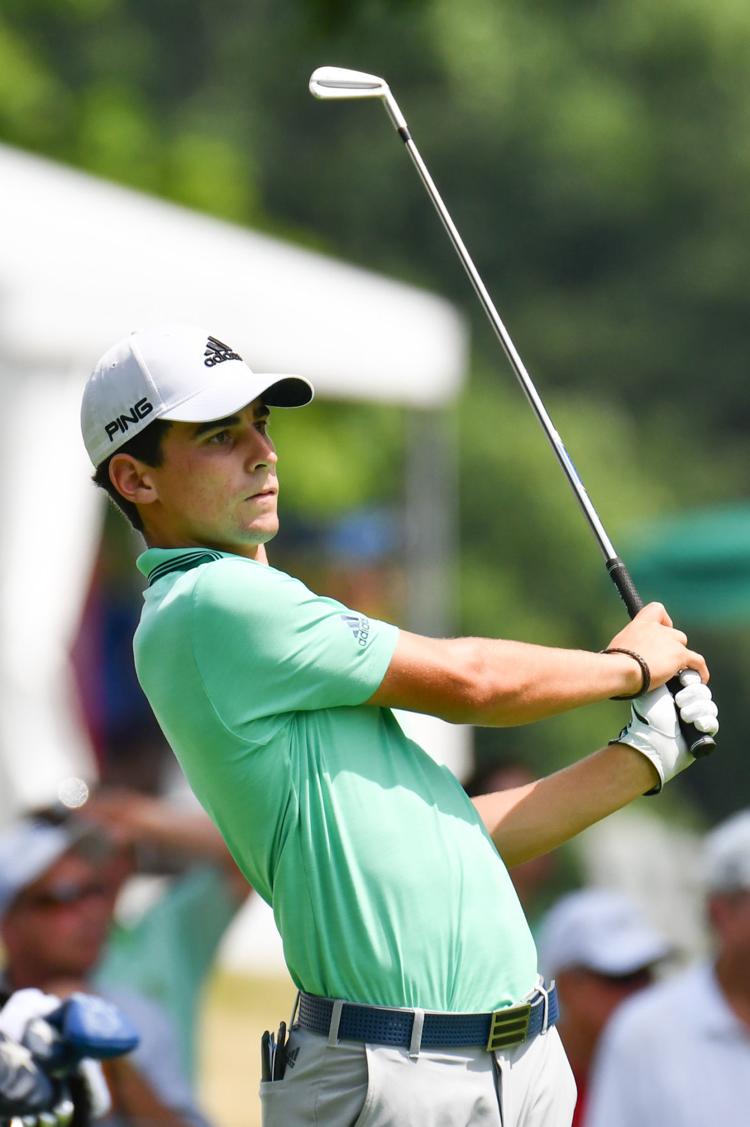 John Deere Classic: 1st Round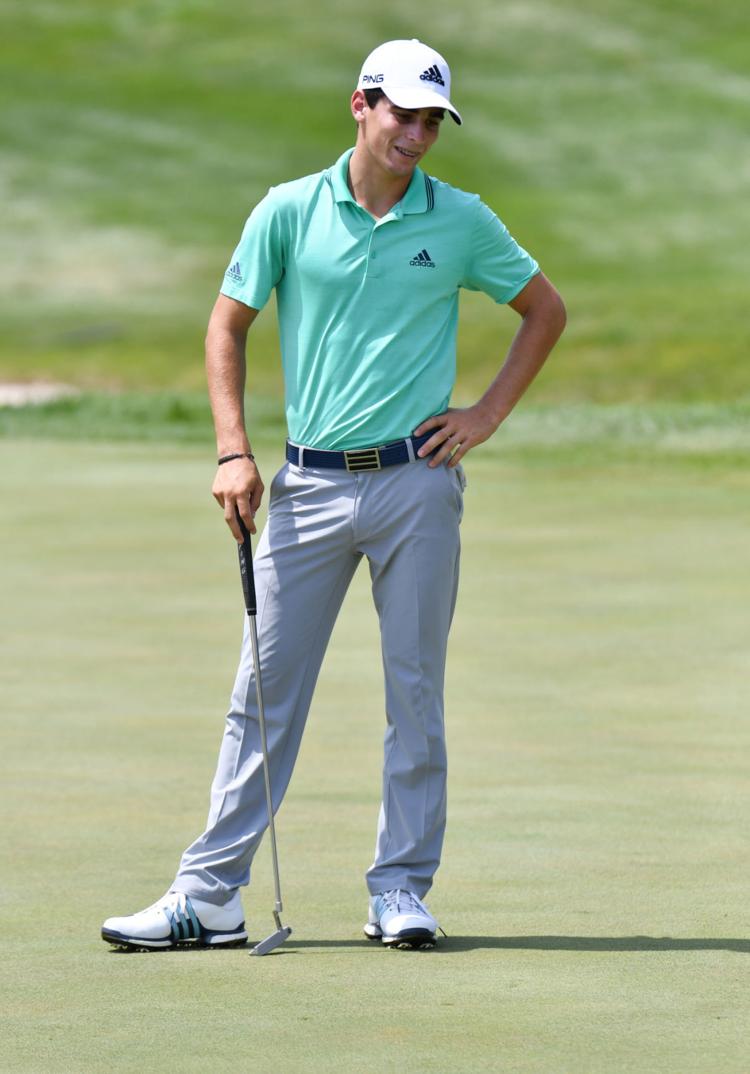 John Deere Classic: 1st Round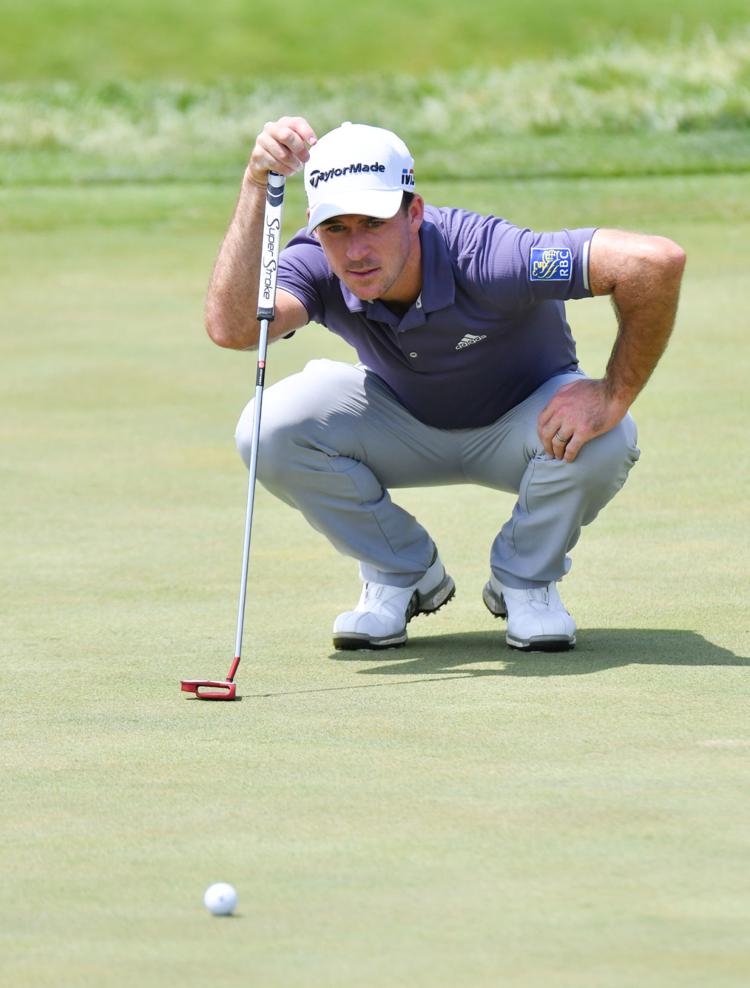 John Deere Classic: 1st Round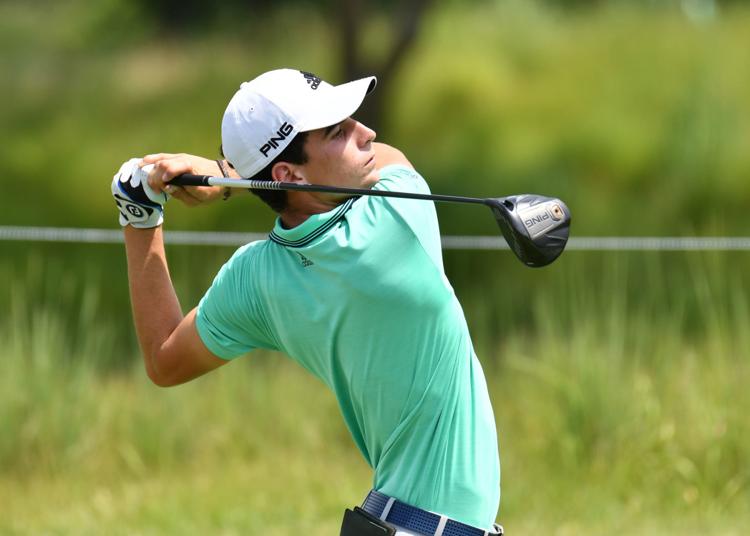 John Deere Classic: 1st Round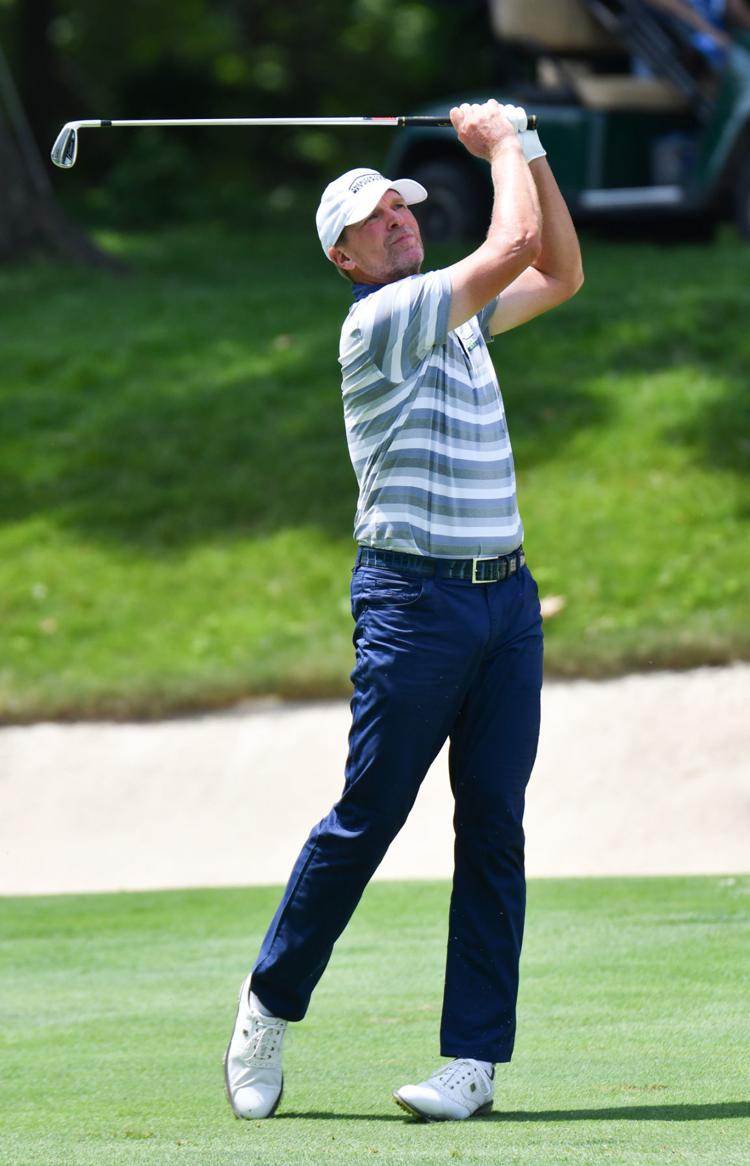 John Deere Classic: 1st Round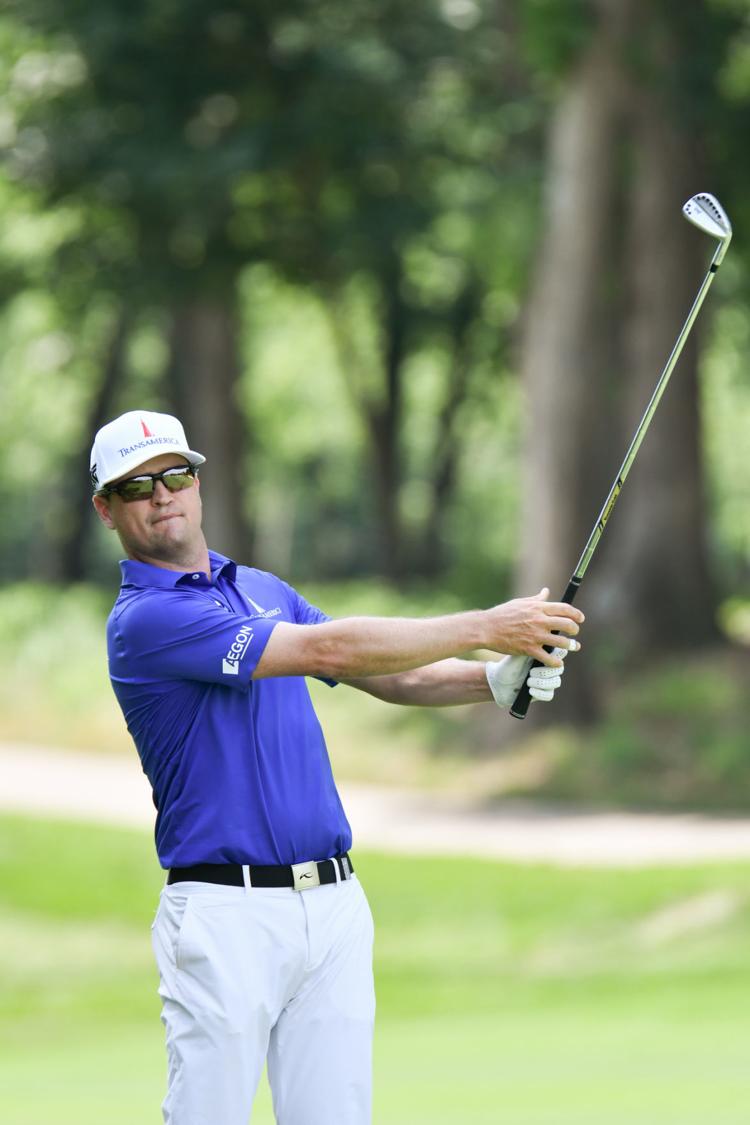 John Deere Classic: 1st Round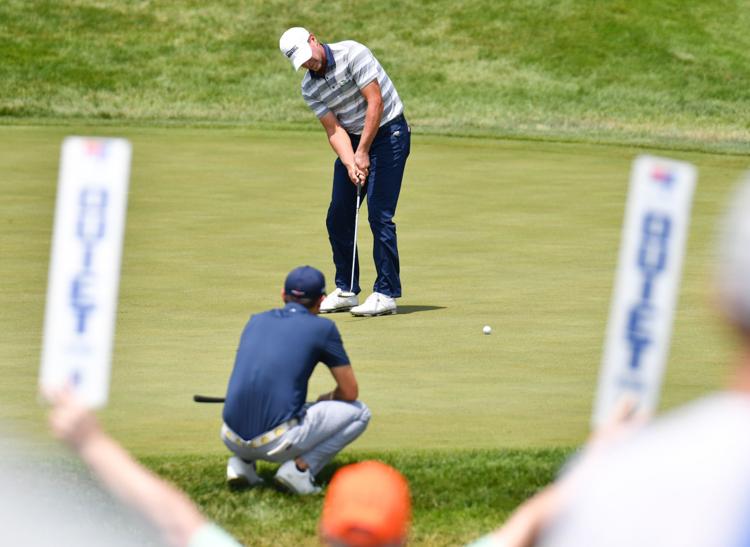 John Deere Classic: 1st Round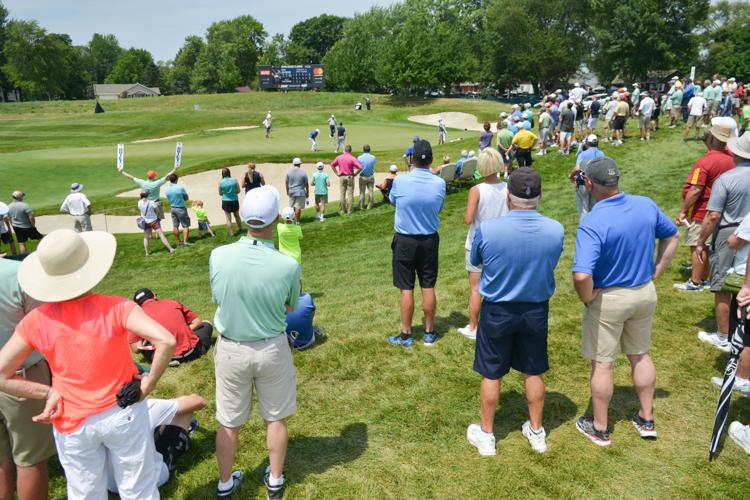 John Deere Classic: 1st Round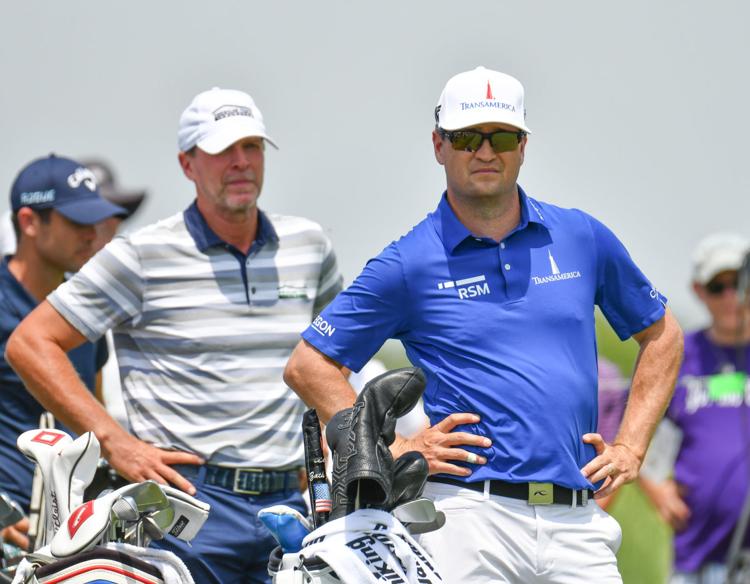 John Deere Classic: 1st Round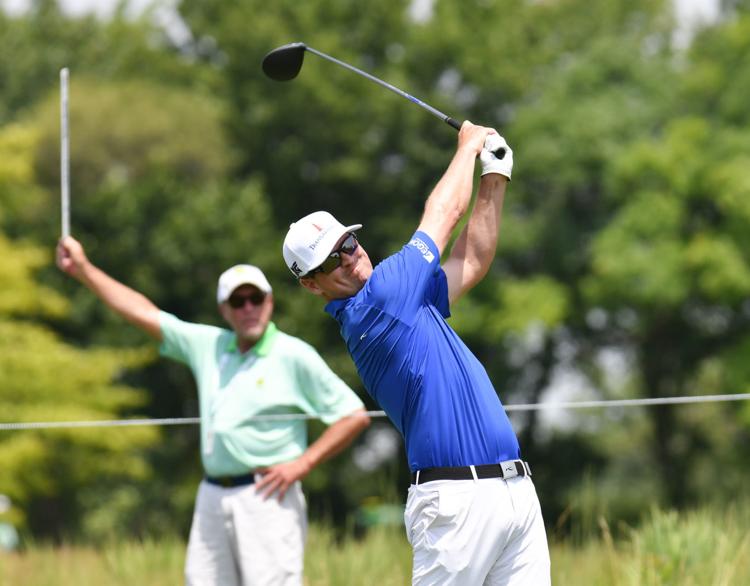 John Deere Classic: 1st Round
John Deere Classic: 1st Round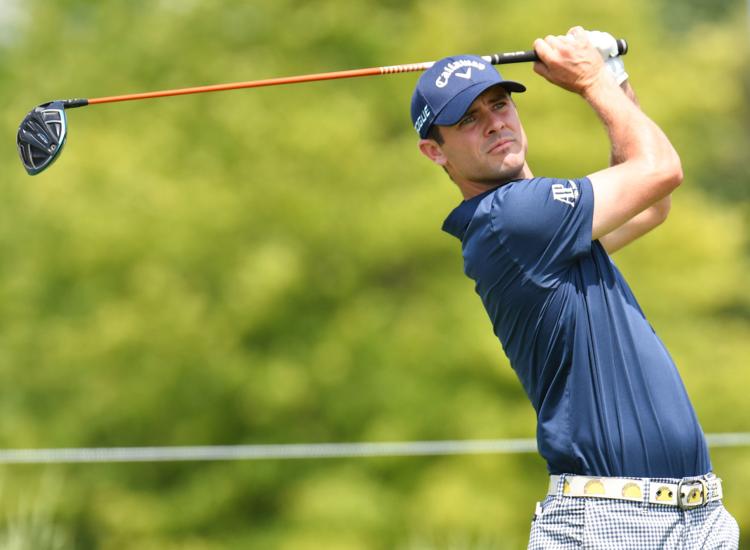 John Deere Classic: 1st Round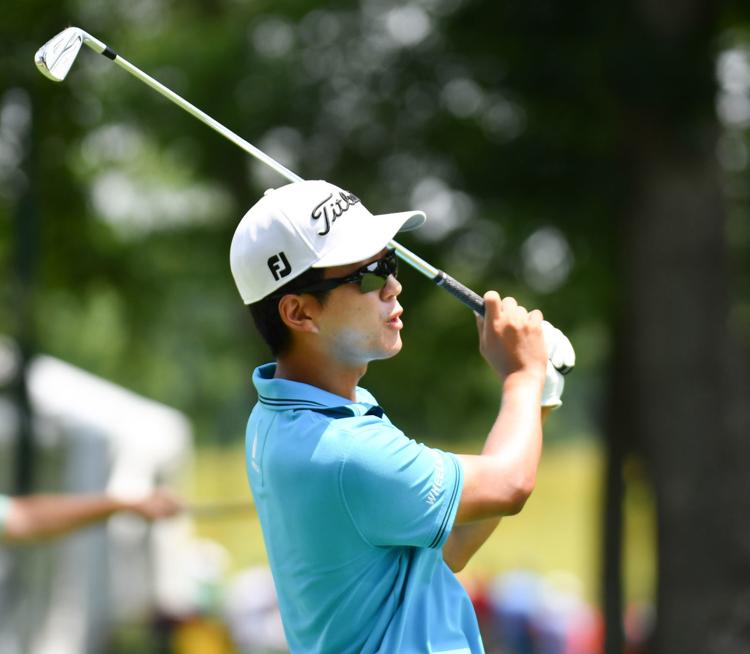 John Deere Classic: 1st Round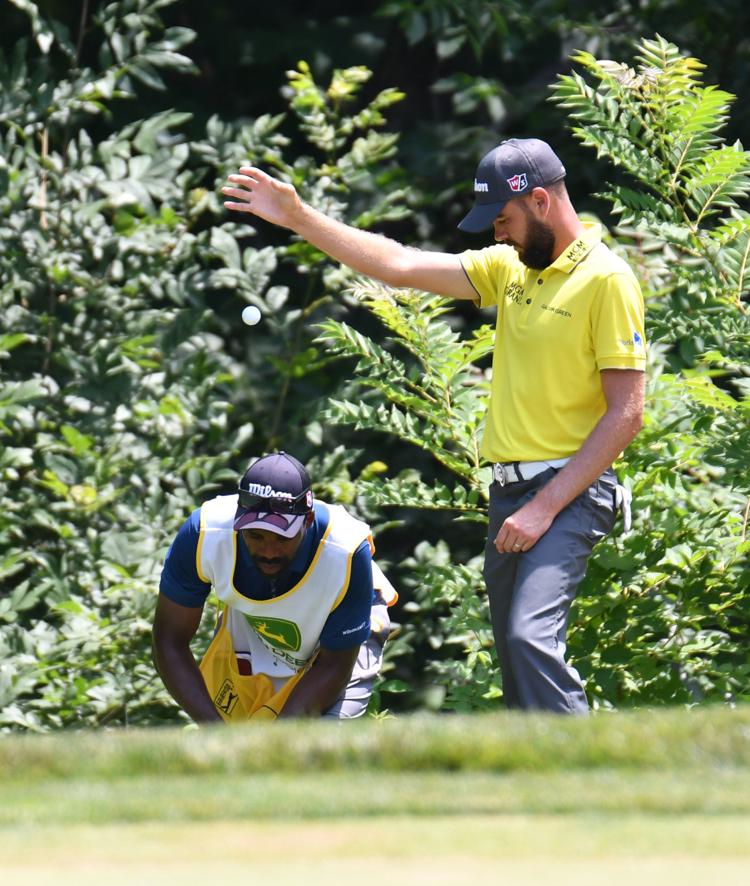 John Deere Classic: 1st Round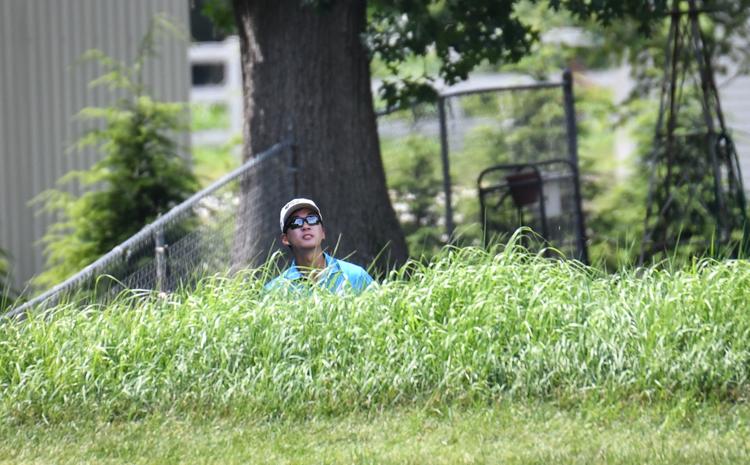 John Deere Classic: 1st Round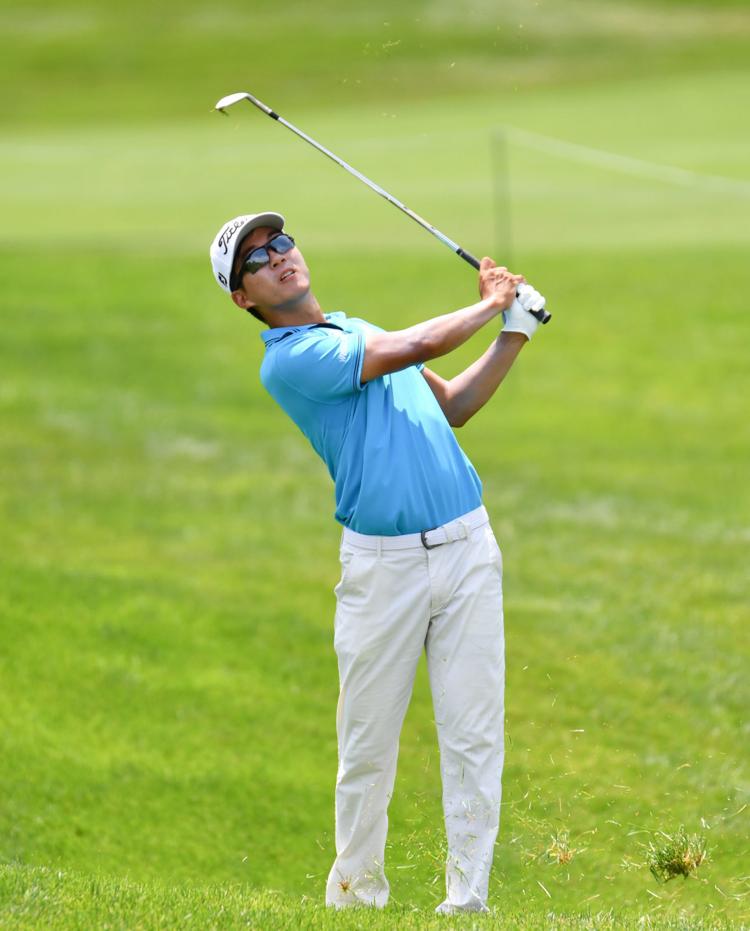 John Deere Classic: 1st Round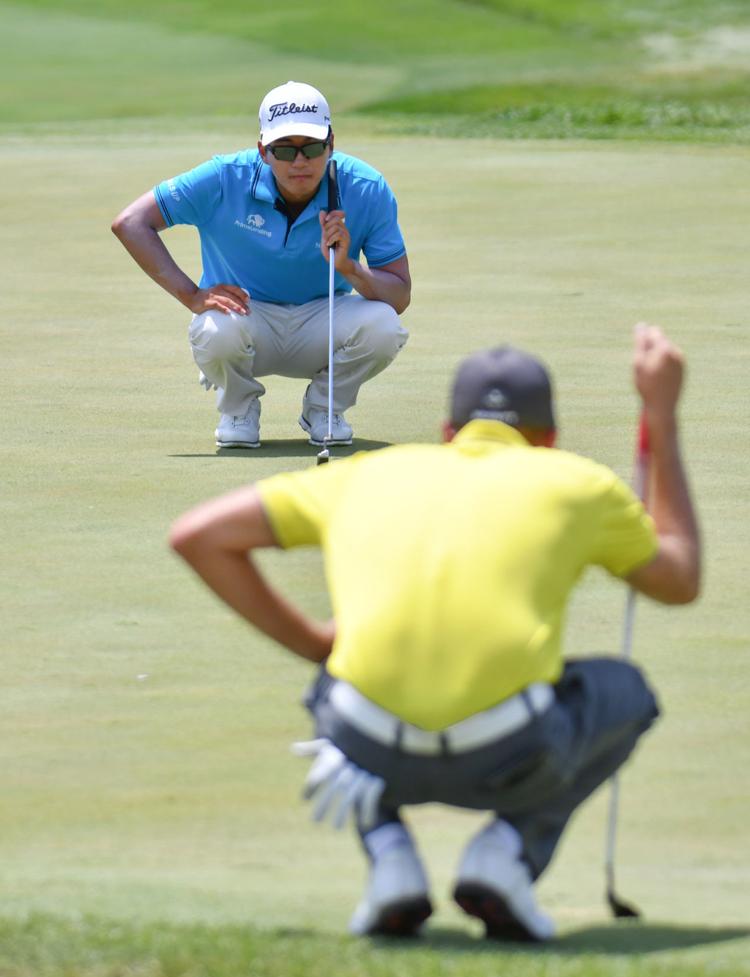 John Deere Classic: 1st Round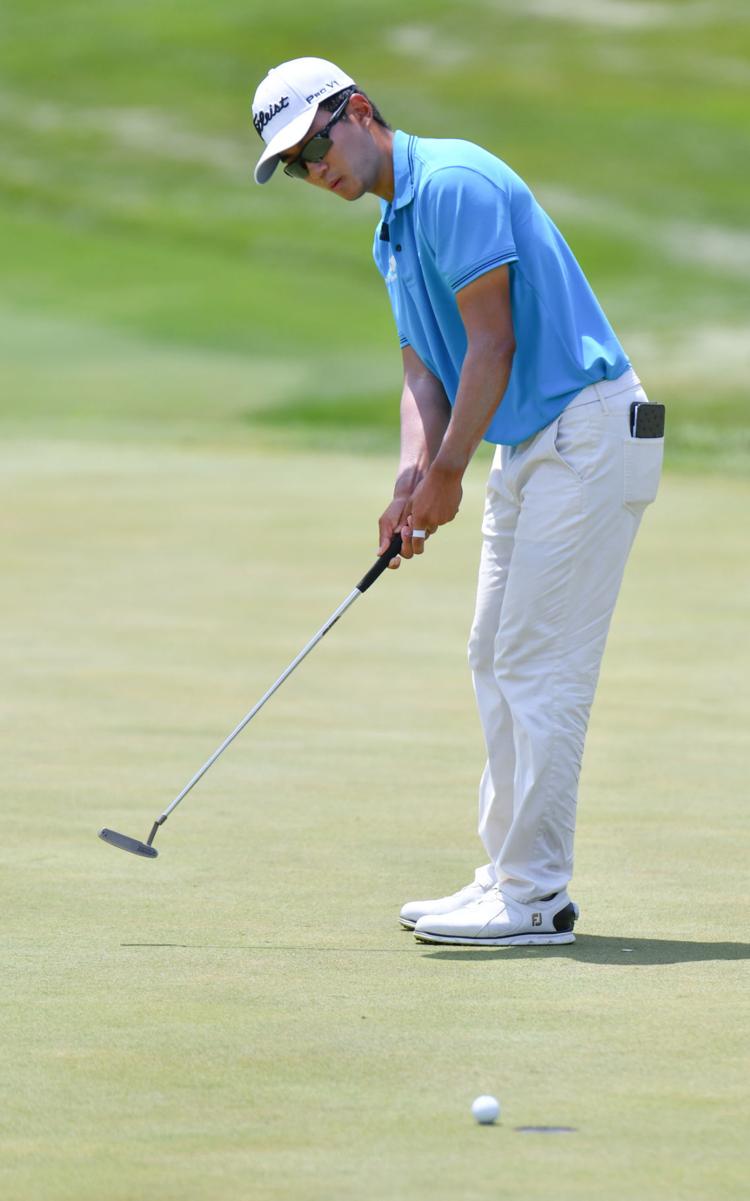 John Deere Classic: 1st Round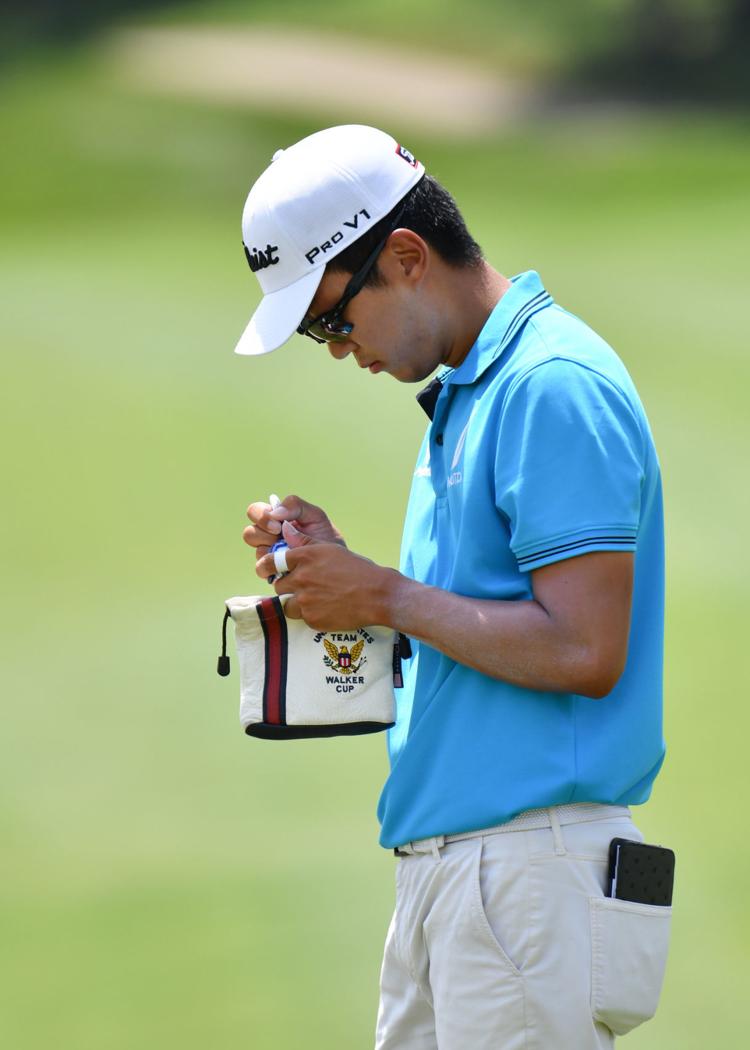 John Deere Classic: 1st Round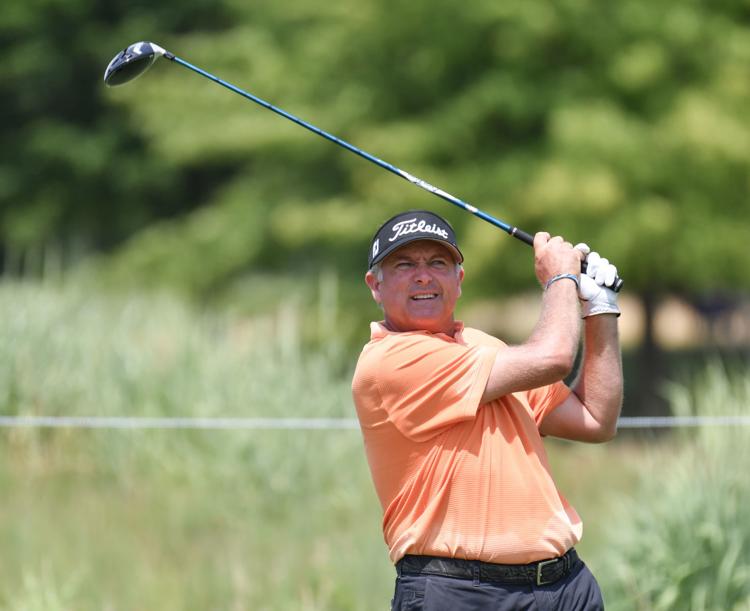 John Deere Classic: 1st Round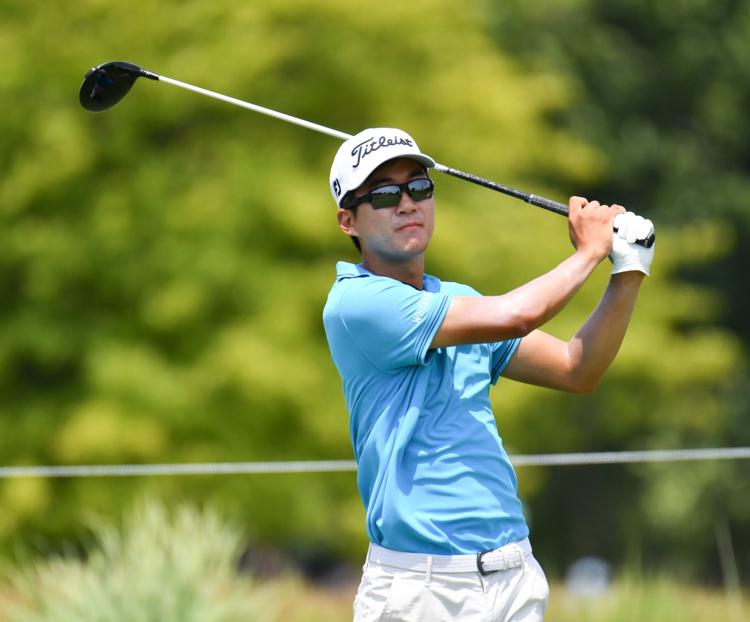 John Deere Classic: 1st Round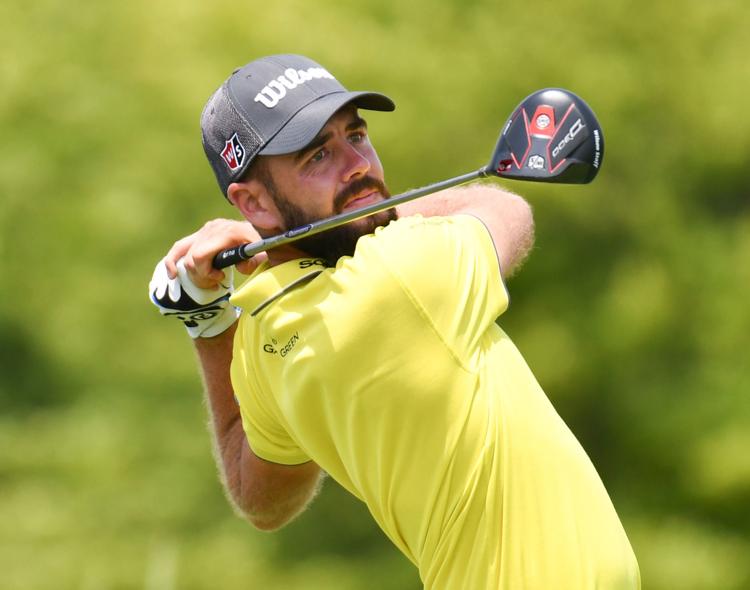 John Deere Classic: 1st Round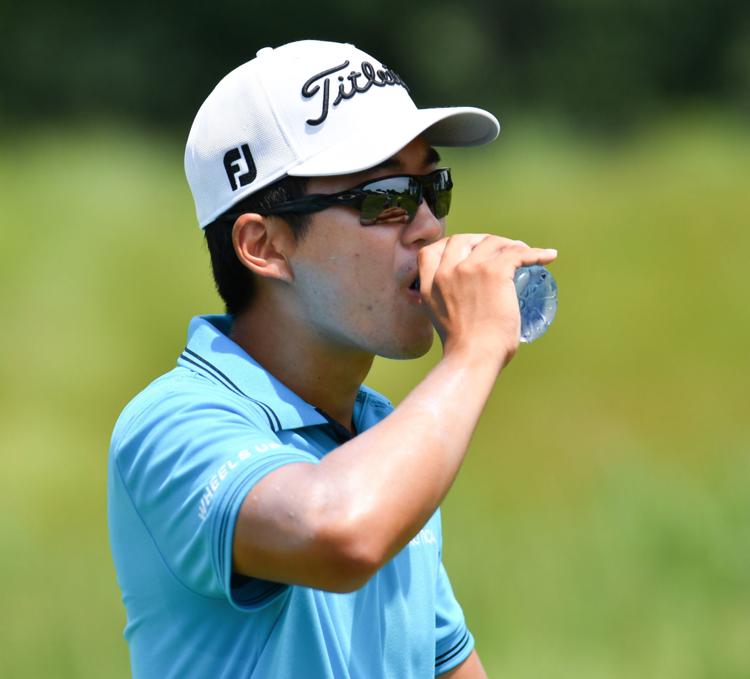 John Deere Classic: 1st Round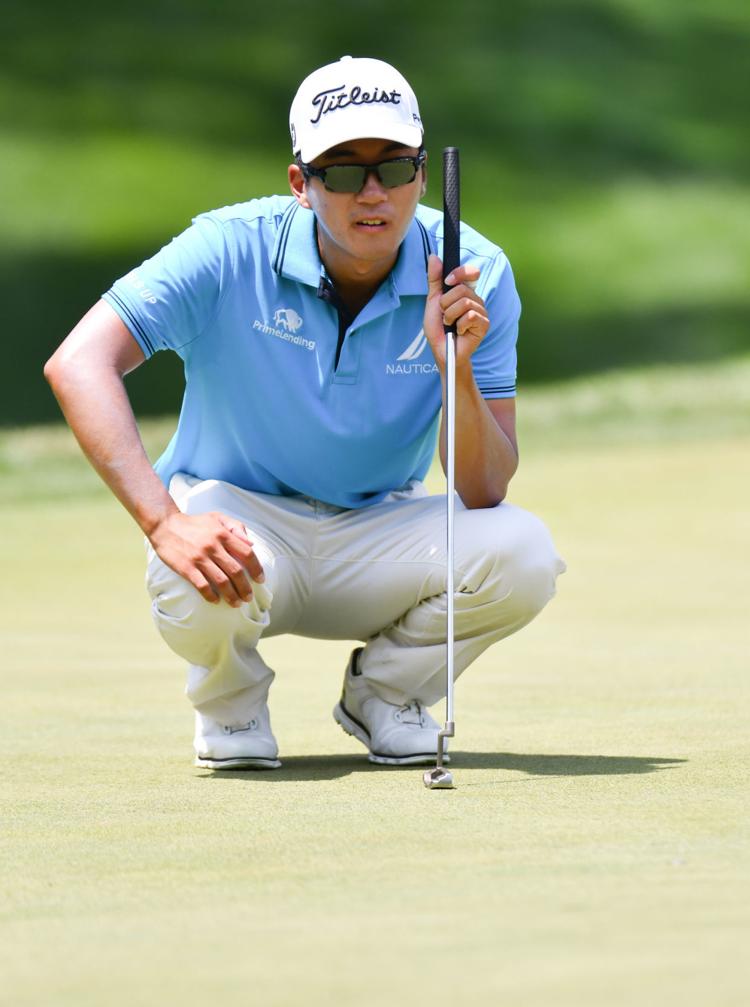 John Deere Classic: 1st Round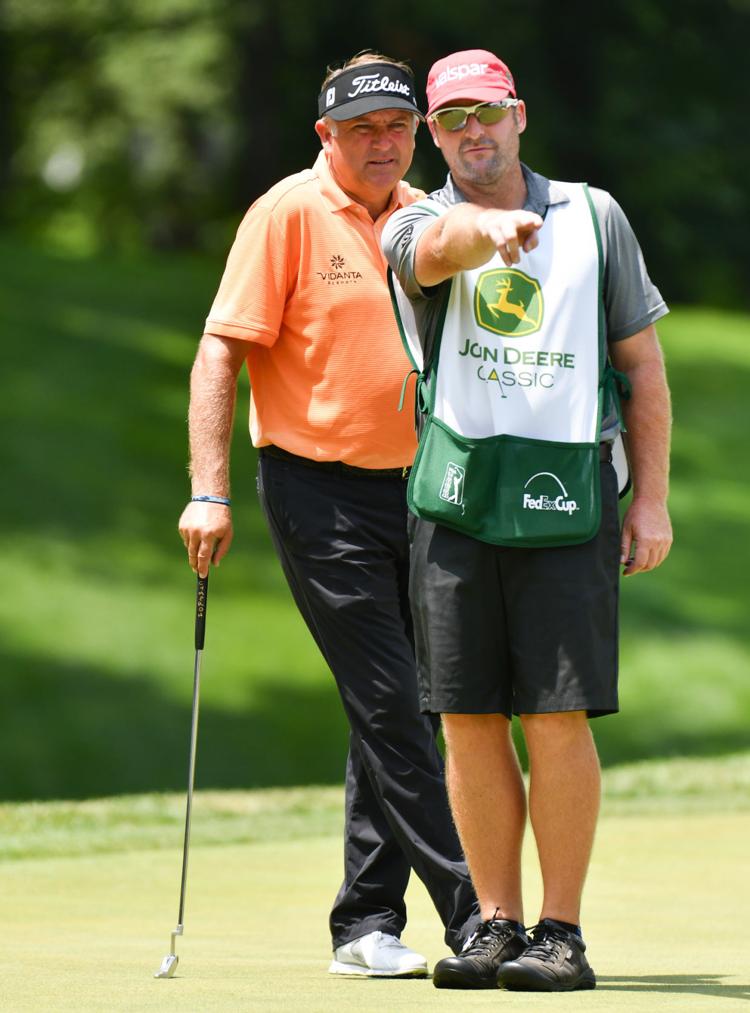 John Deere Classic: 1st Round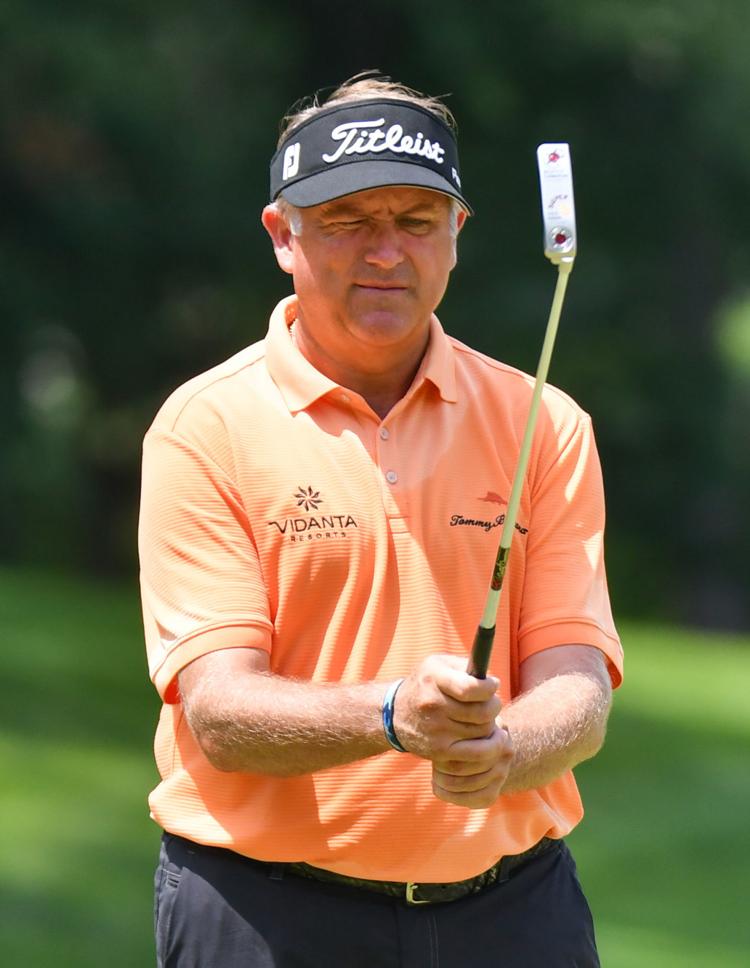 John Deere Classic: 1st Round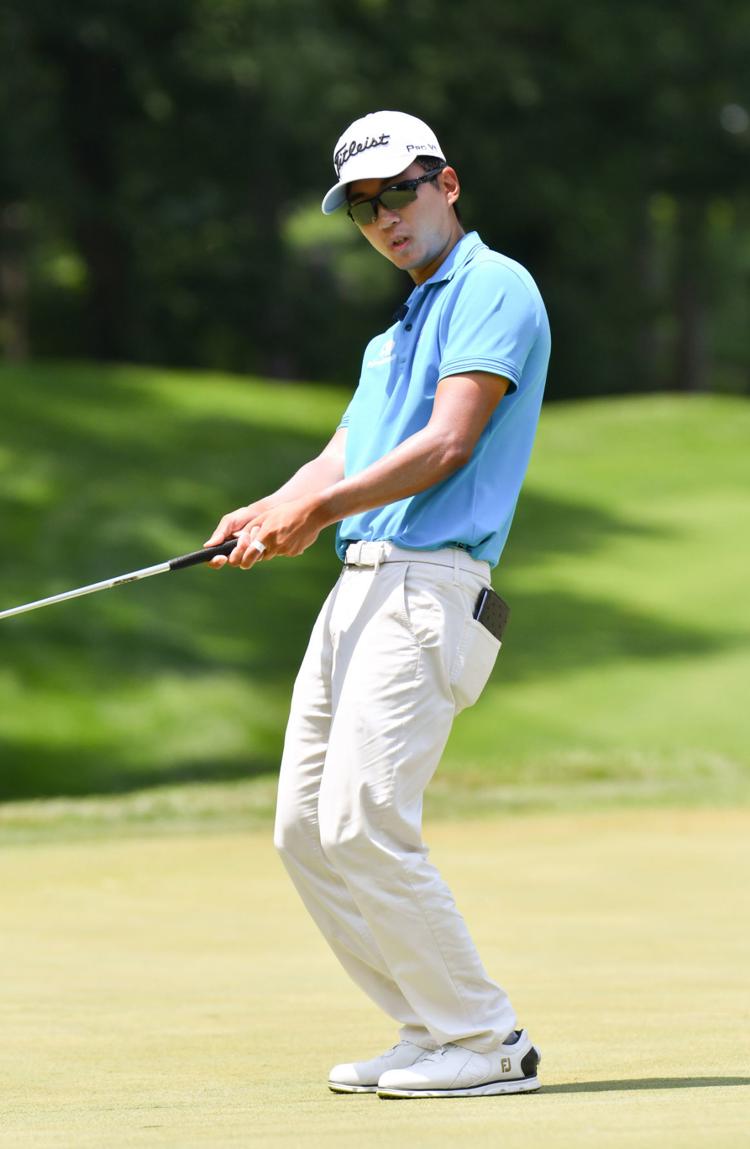 John Deere Classic: 1st Round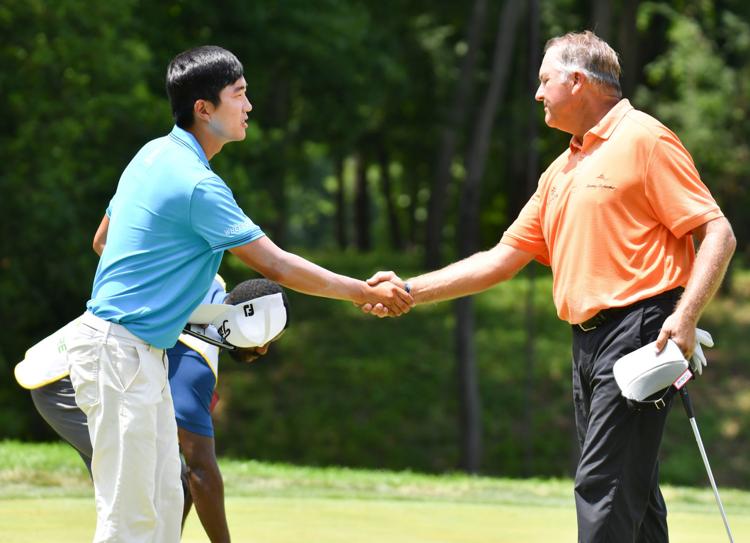 John Deere Classic: 1st Round
John Deere Classic: 1st Round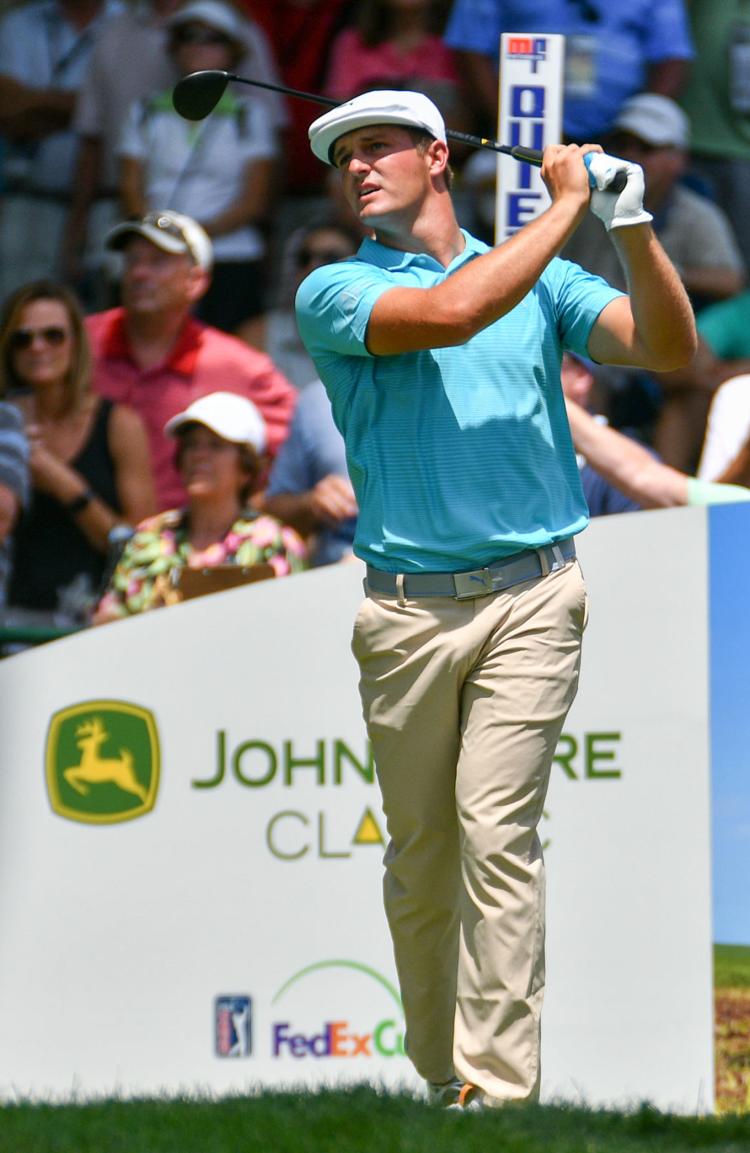 John Deere Classic: 1st Round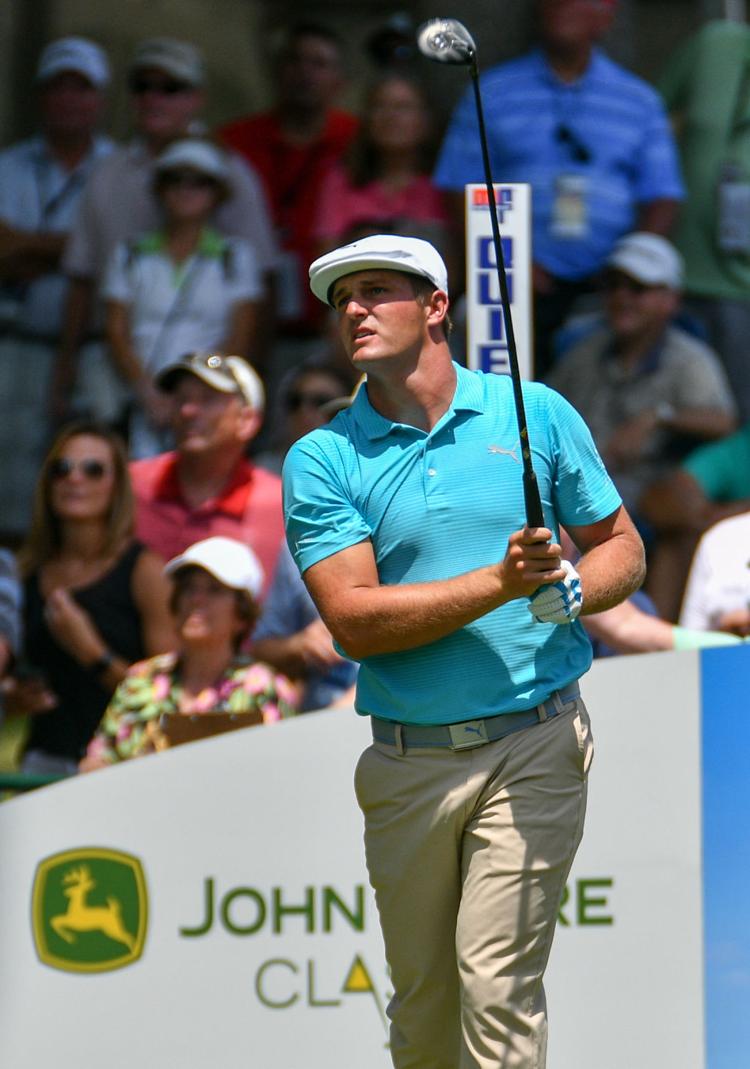 John Deere Classic: 1st Round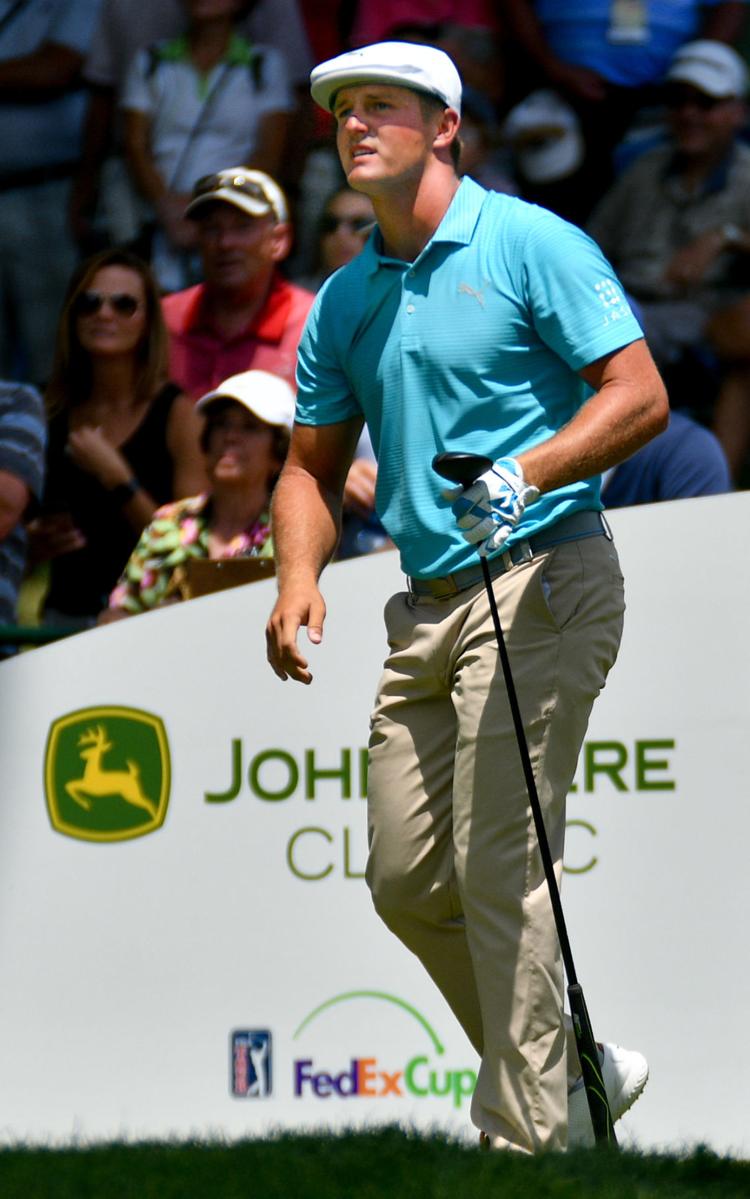 John Deere Classic: 1st Round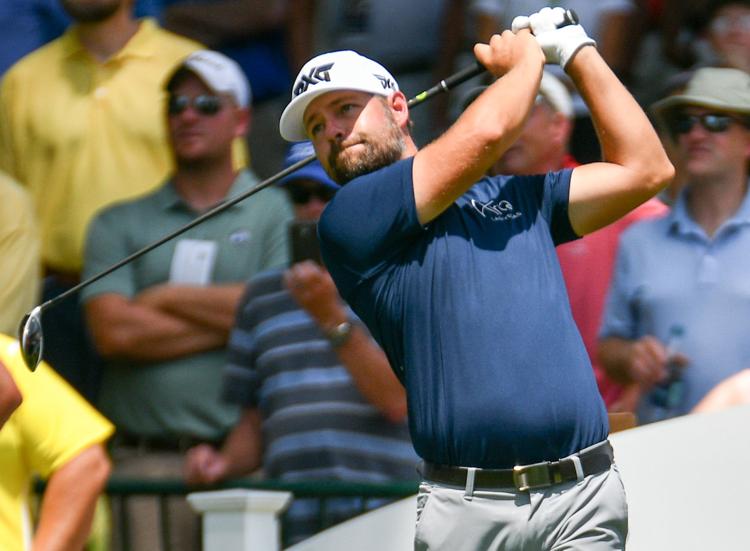 John Deere Classic: 1st Round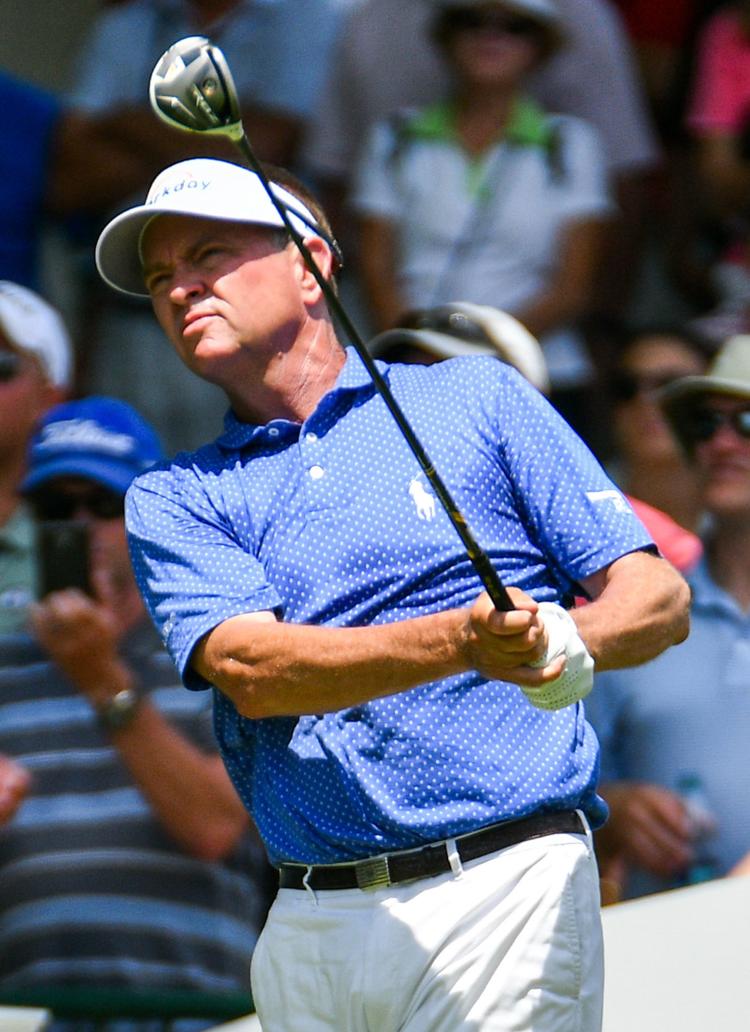 John Deere Classic: 1st Round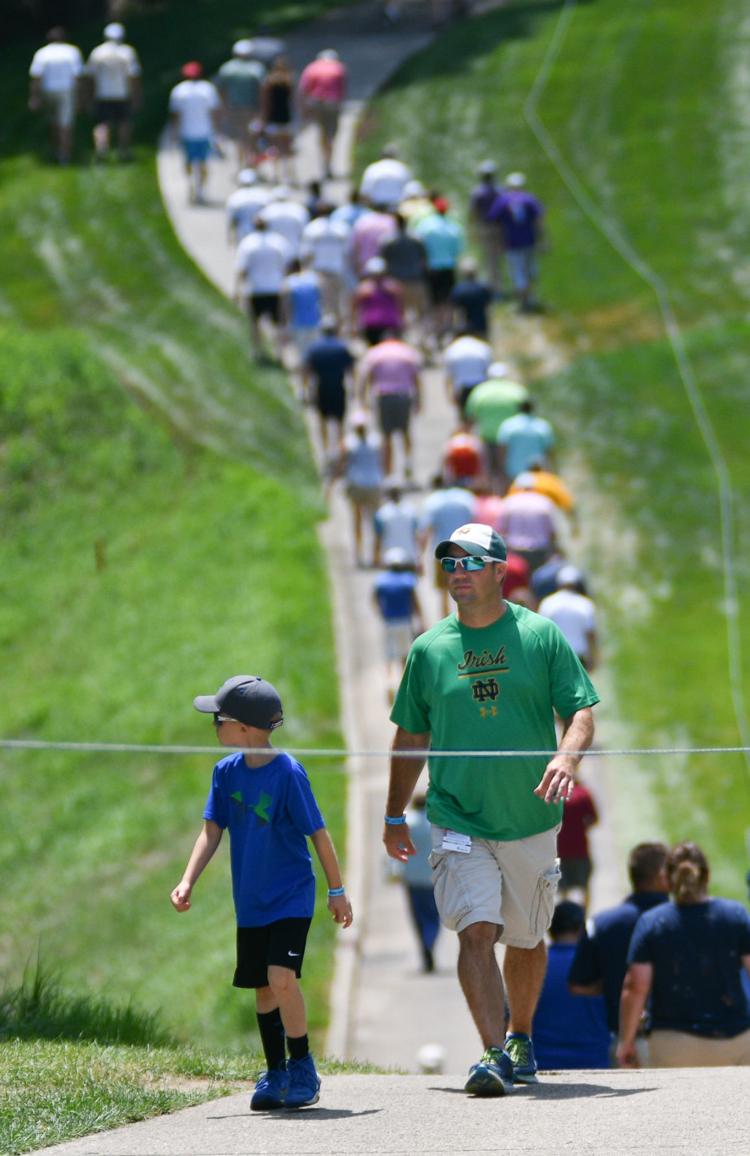 John Deere Classic: 1st Round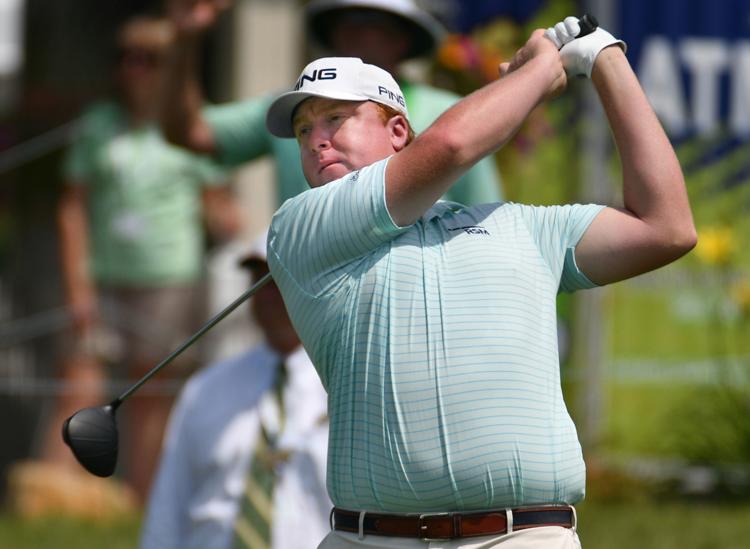 John Deere Classic: 1st Round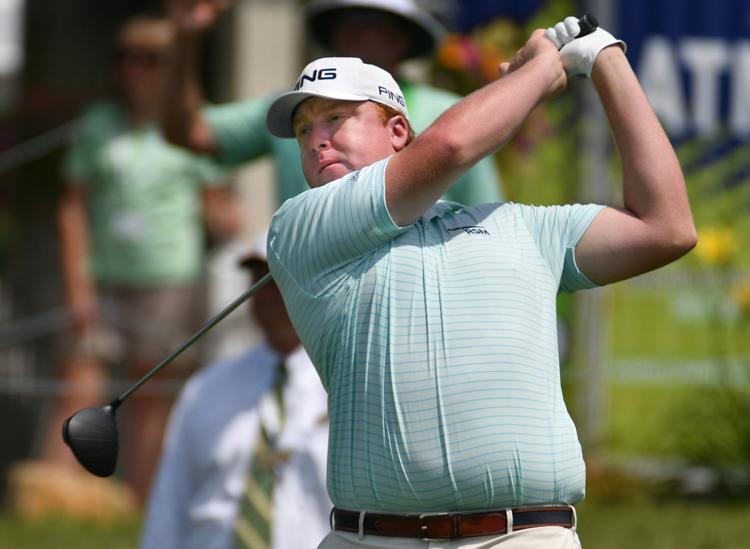 John Deere Classic: 1st Round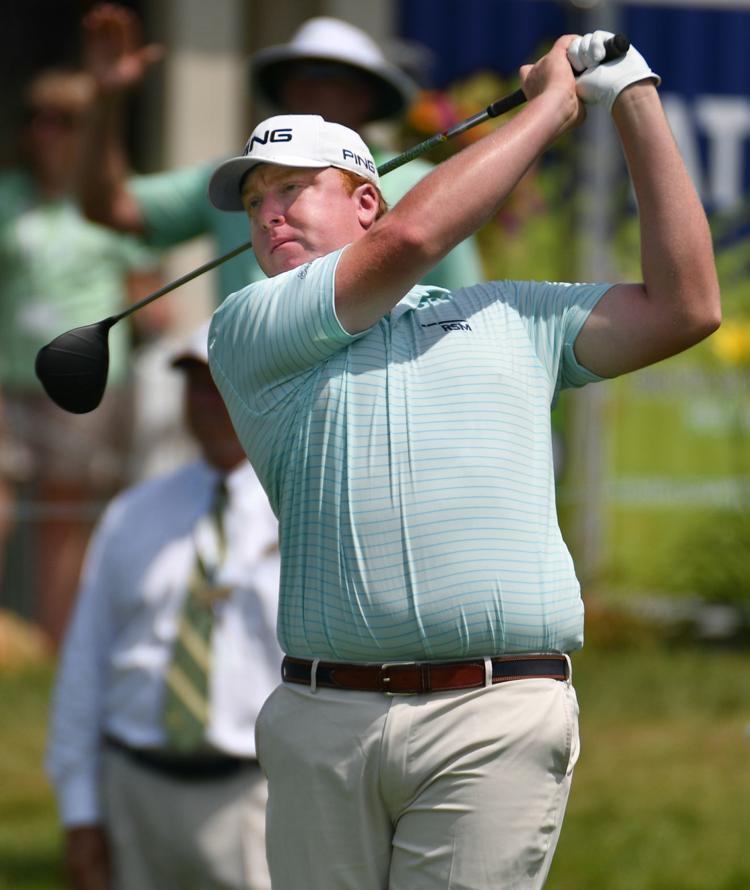 John Deere Classic: 1st Round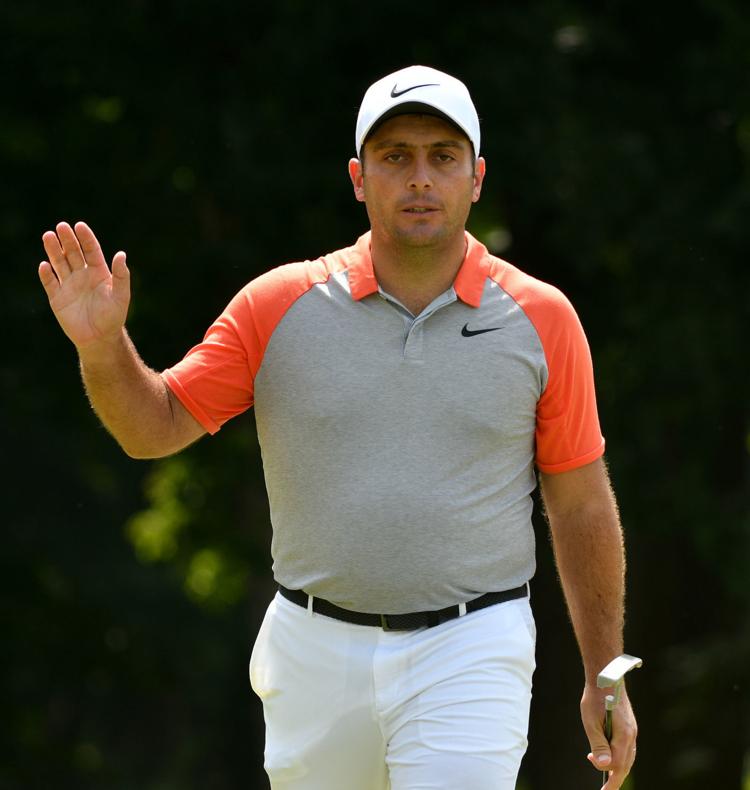 John Deere Classic: 1st Round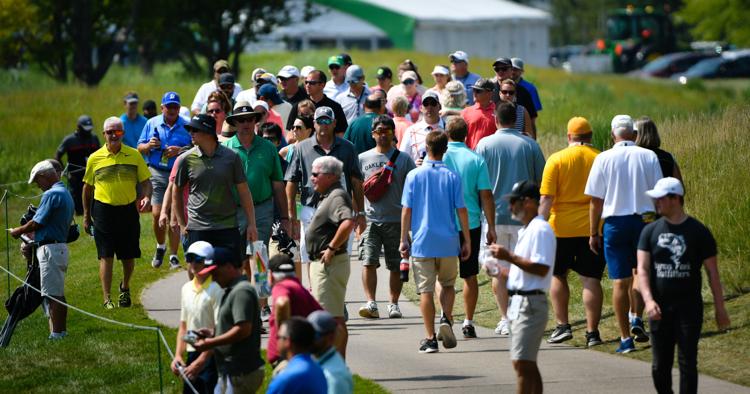 John Deere Classic: 1st Round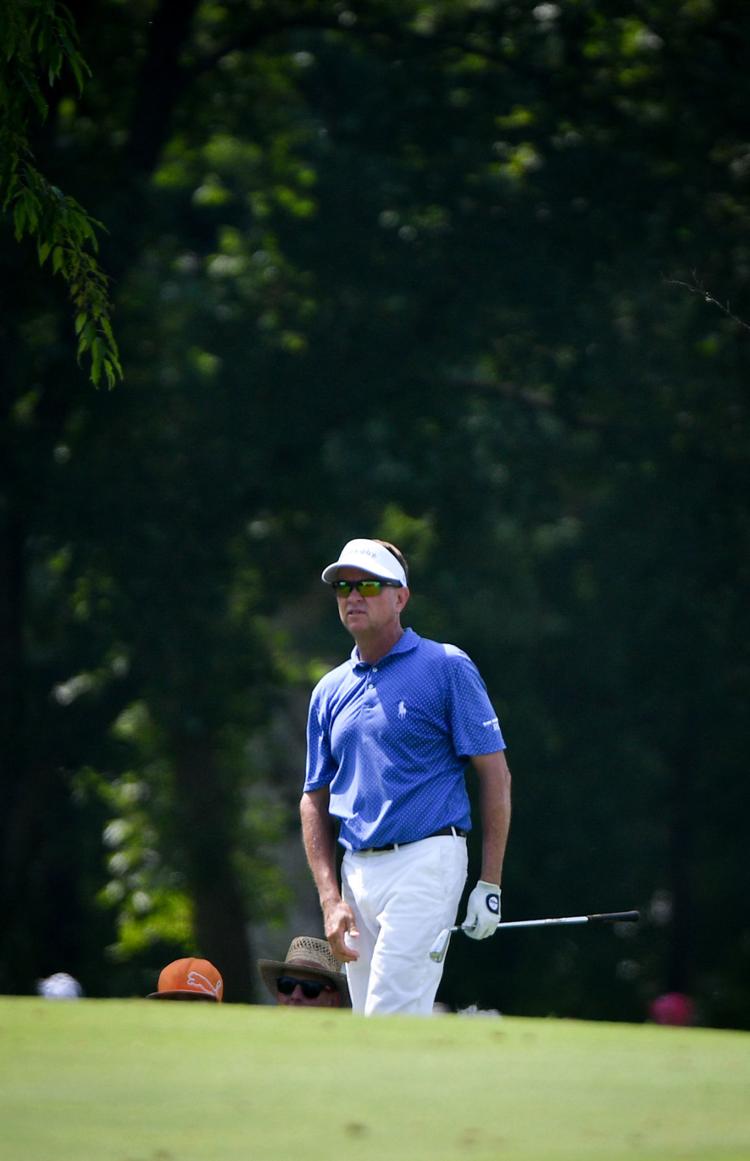 John Deere Classic: 1st Round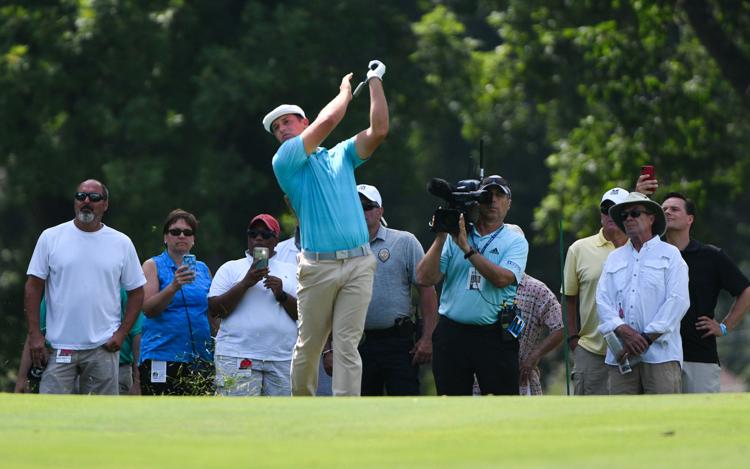 John Deere Classic: 1st Round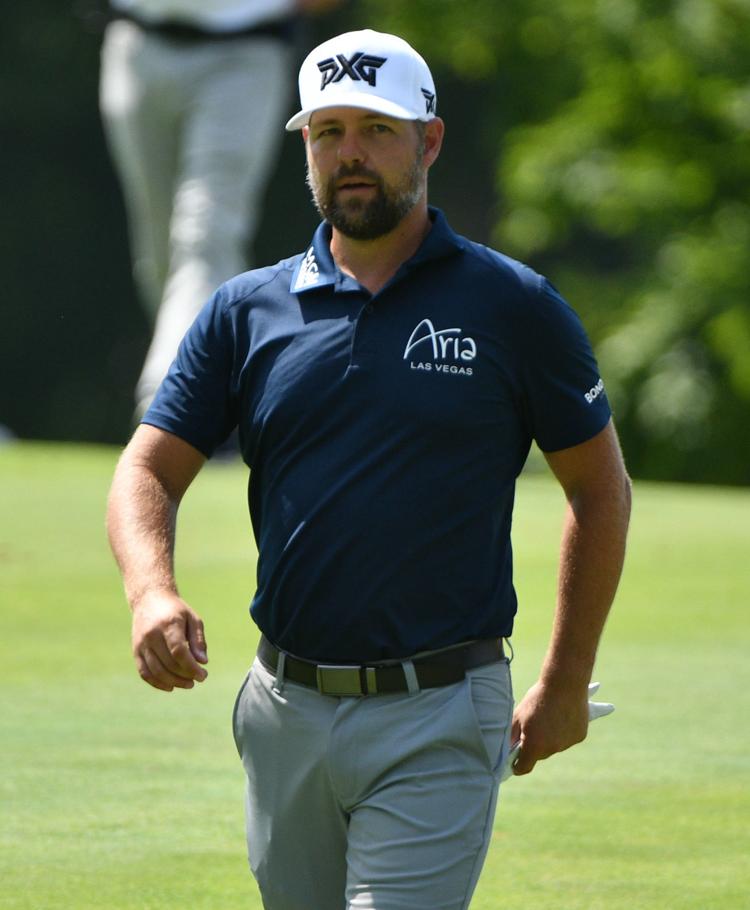 John Deere Classic: 1st Round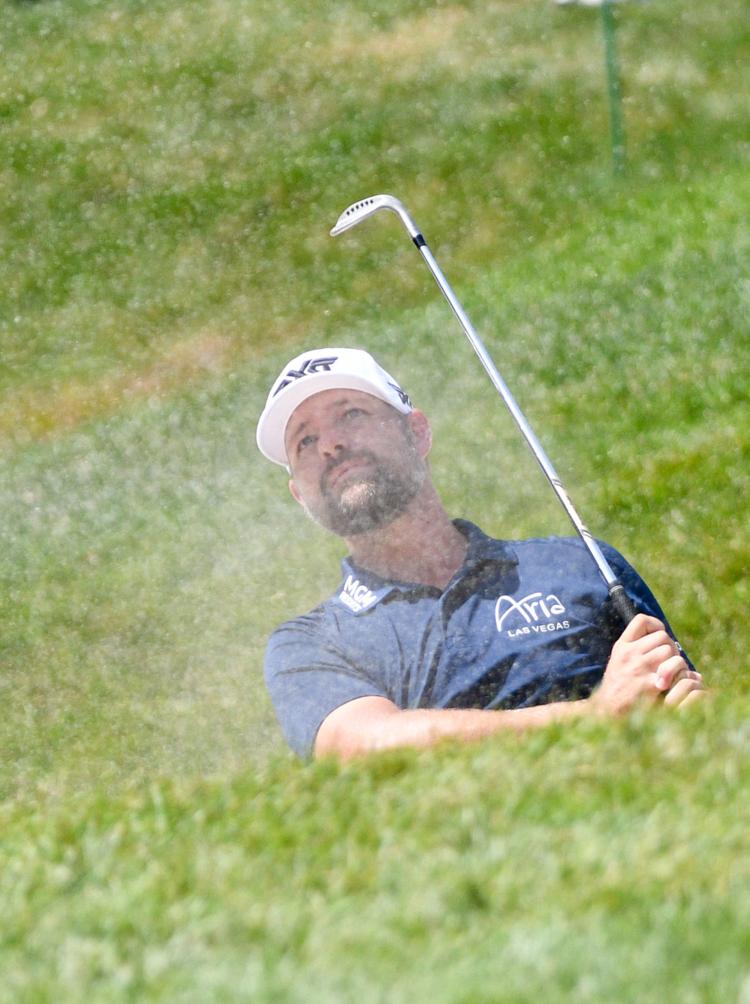 John Deere Classic: 1st Round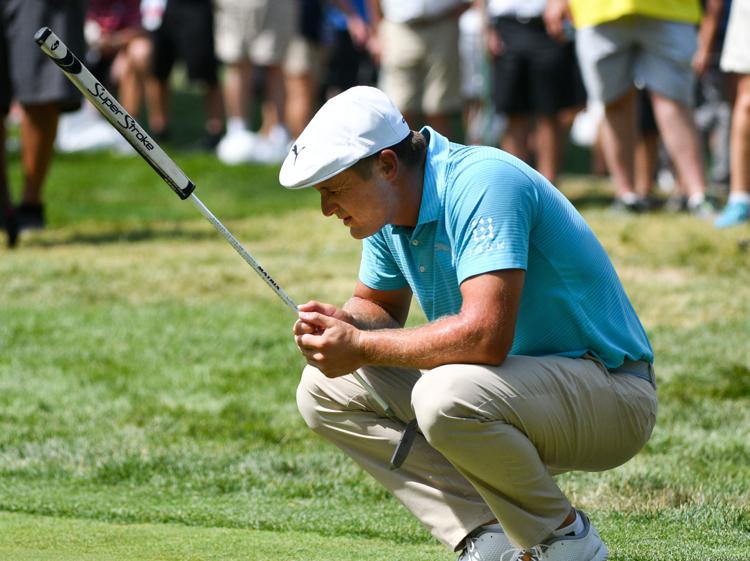 John Deere Classic: 1st Round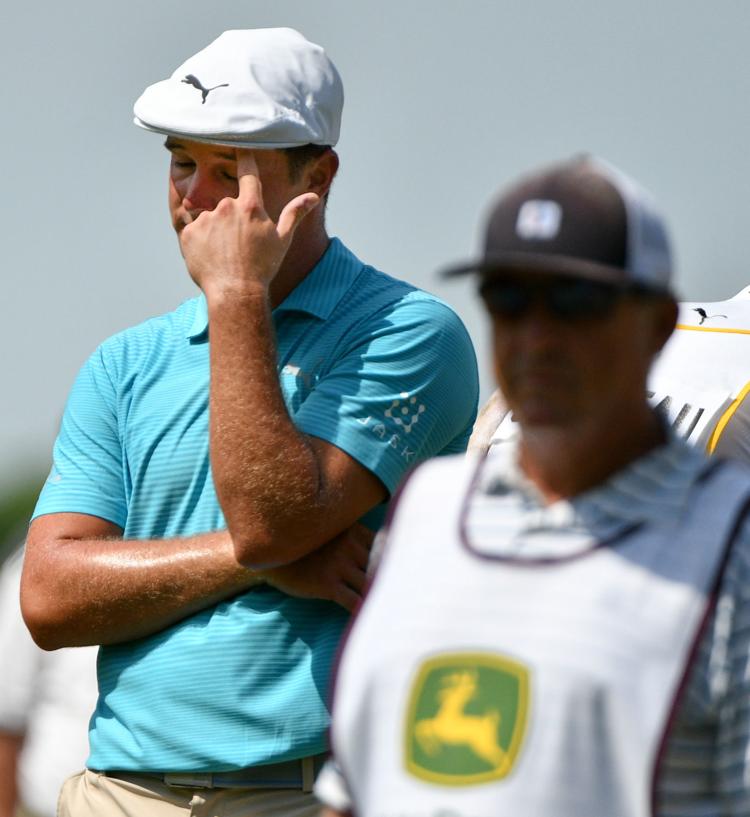 John Deere Classic: 1st Round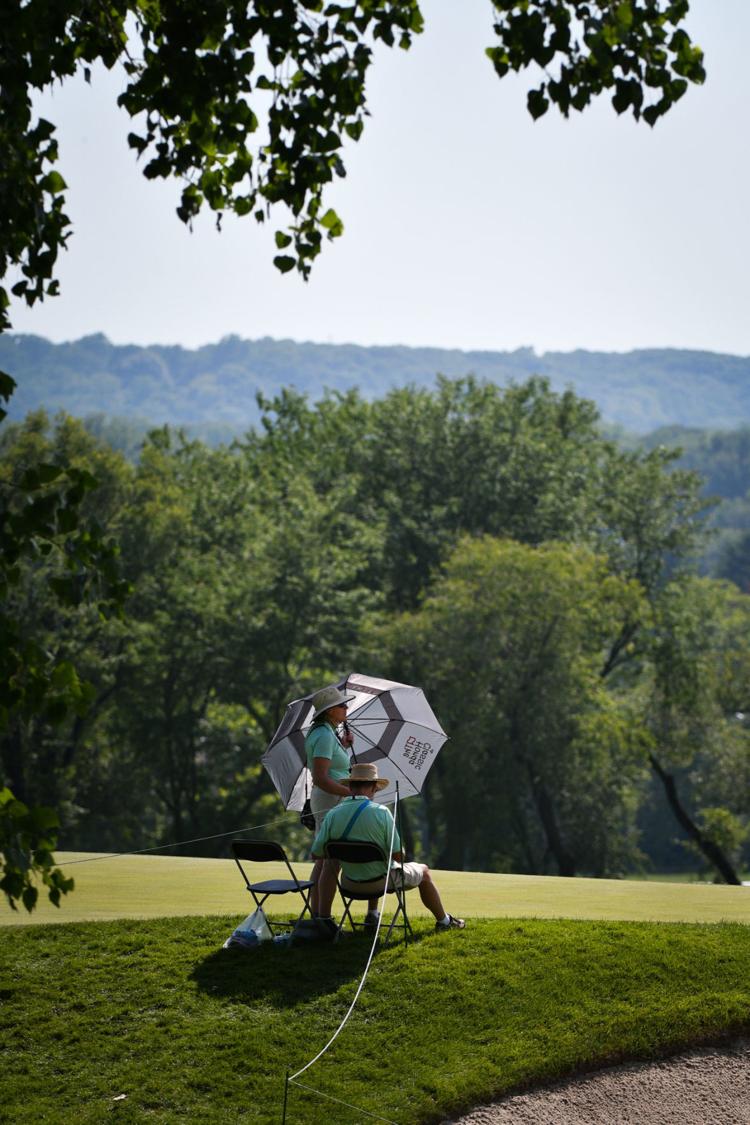 John Deere Classic: 1st Round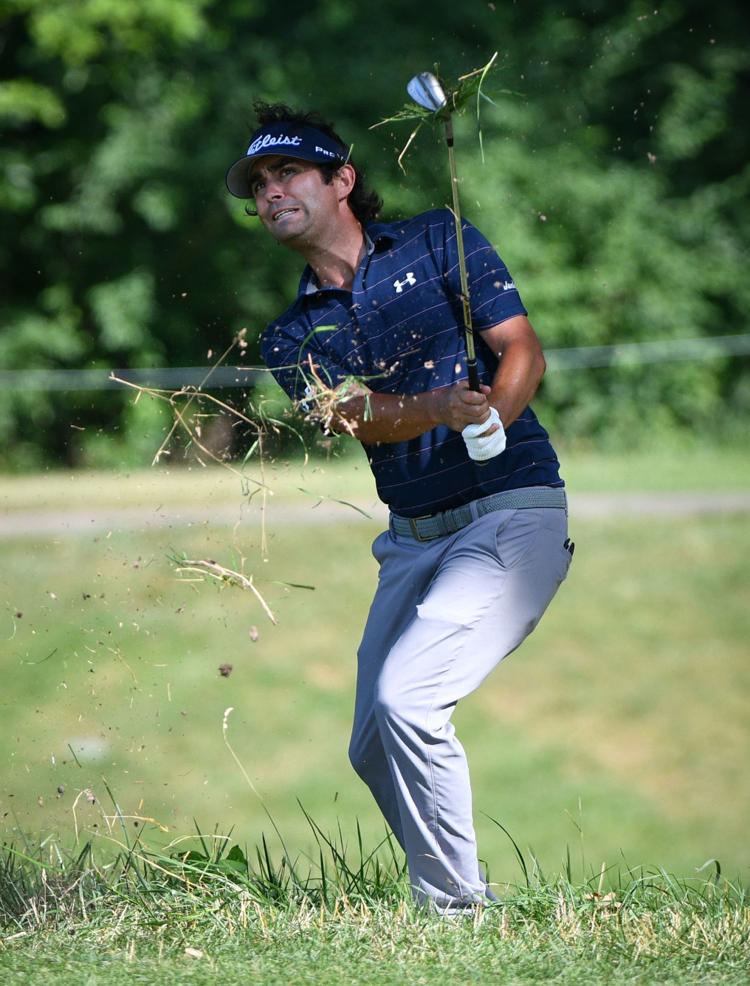 John Deere Classic: 1st Round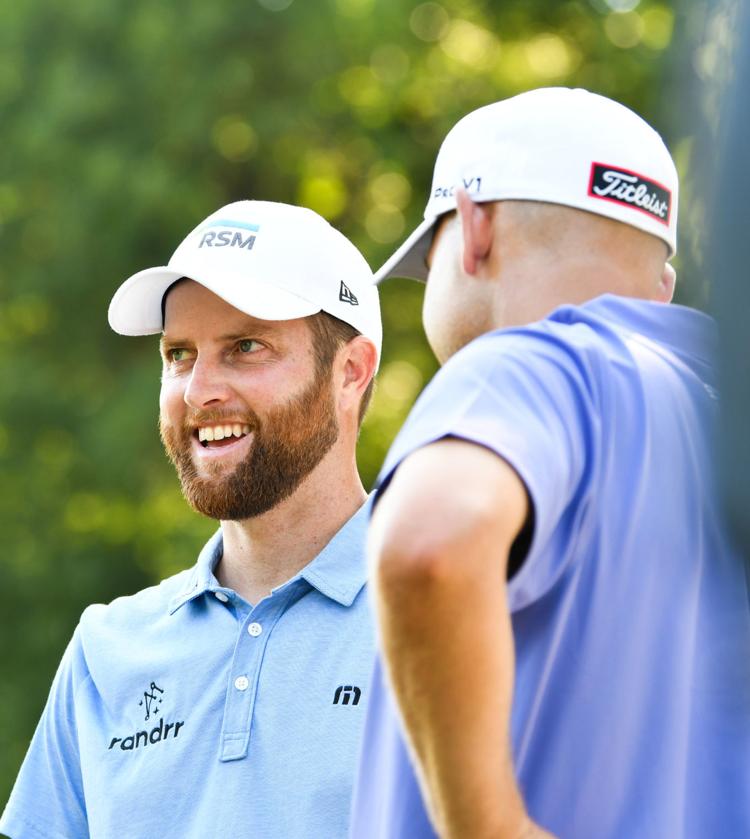 071218-jdc-mm-084a.jpg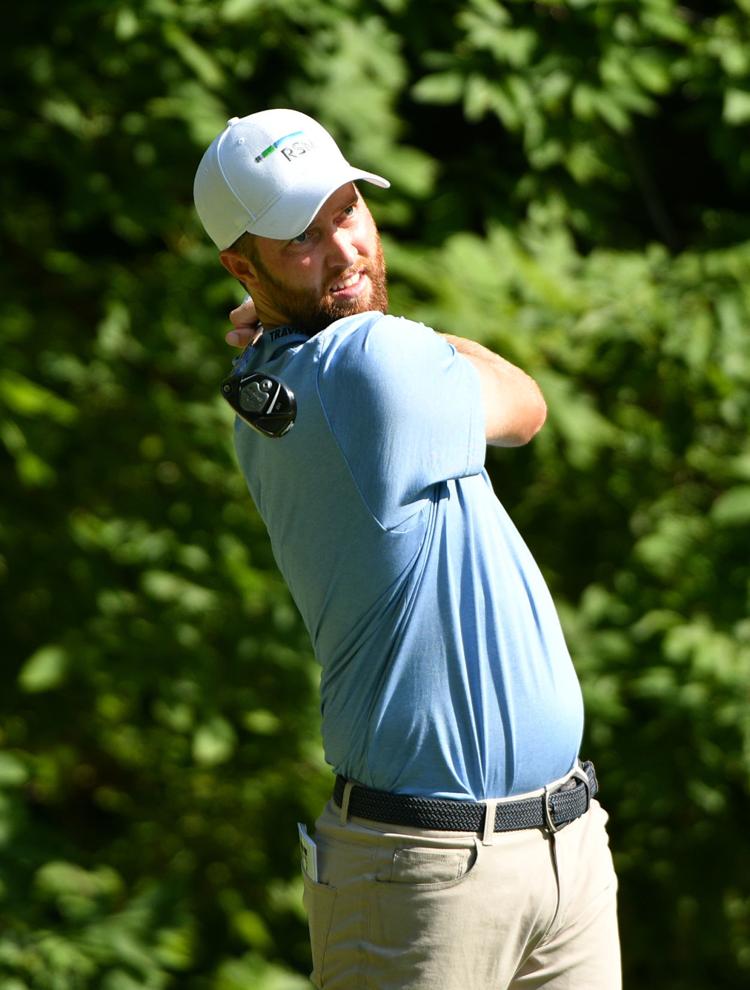 John Deere Classic: 1st Round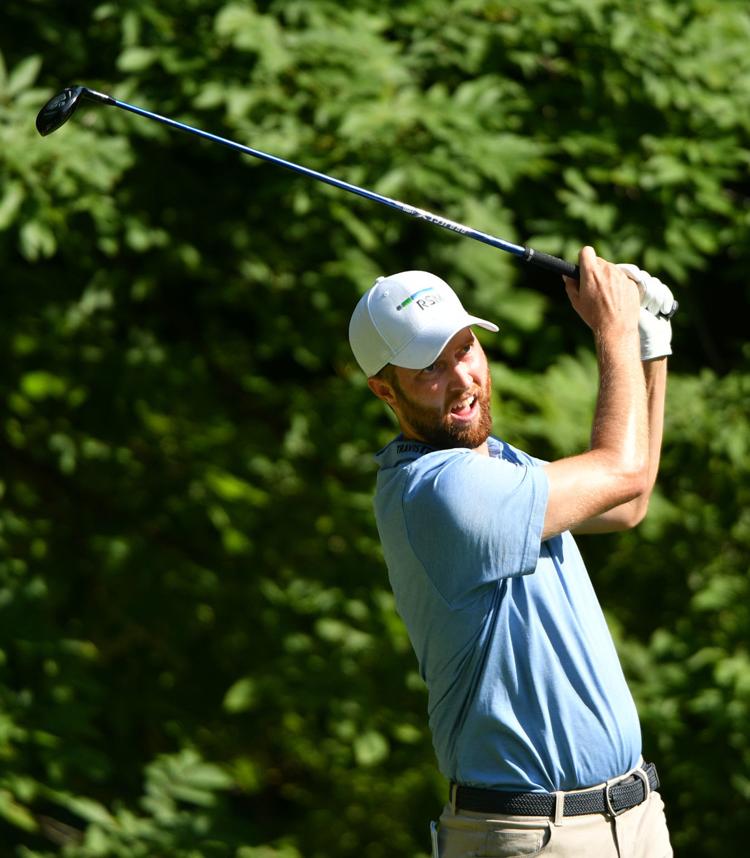 John Deere Classic: 1st Round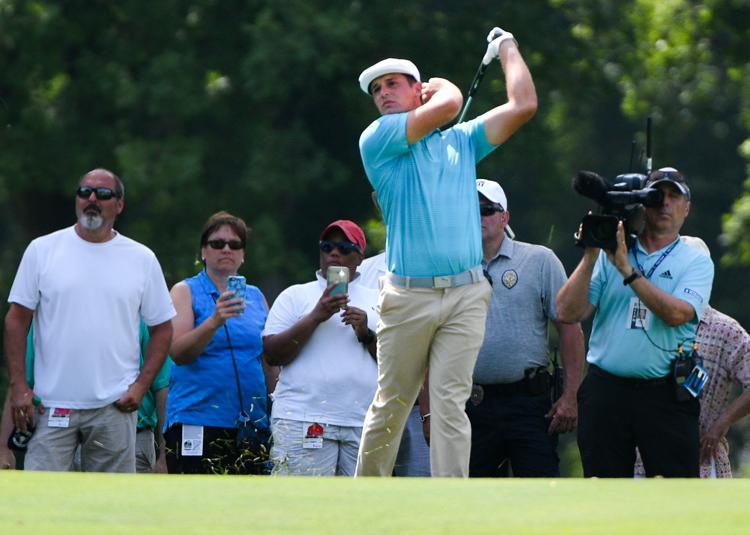 John Deere Classic: 1st Round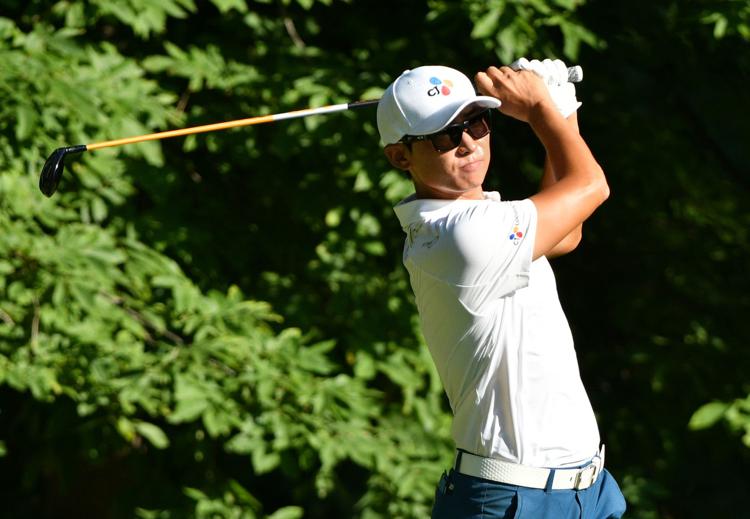 John Deere Classic: 1st Round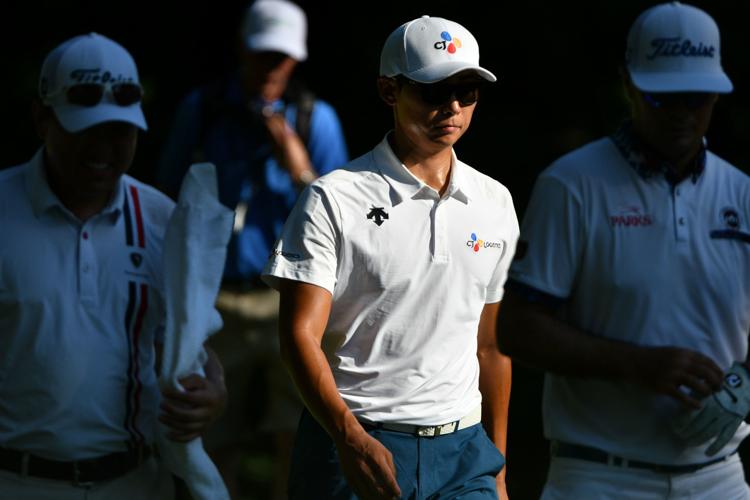 John Deere Classic: 1st Round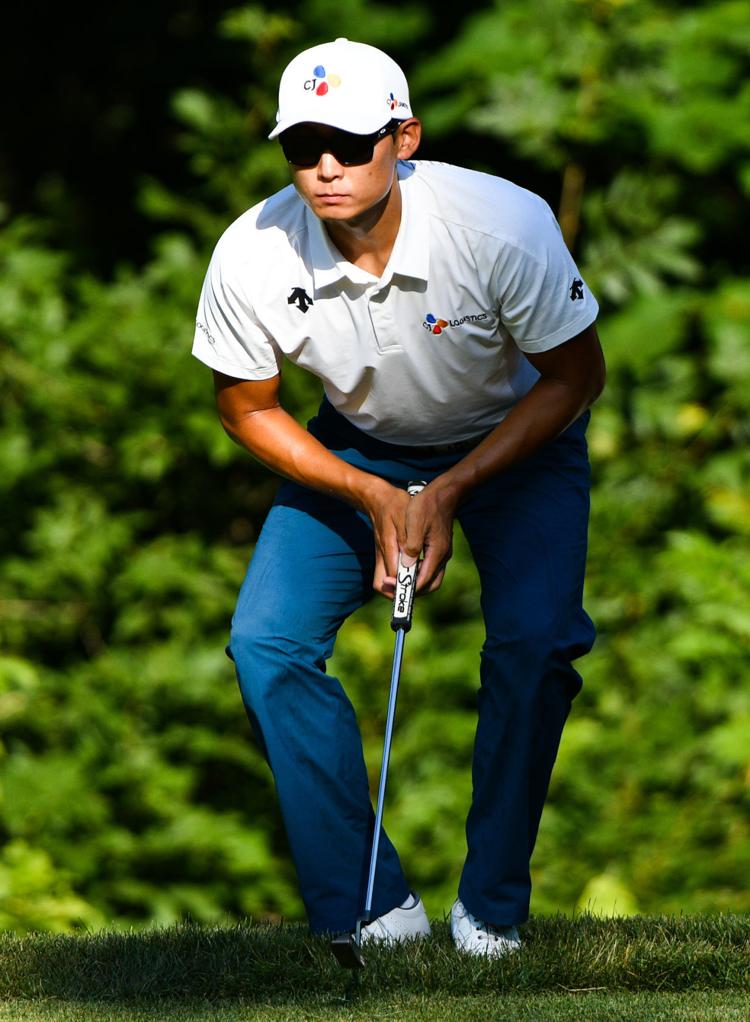 John Deere Classic: 1st Round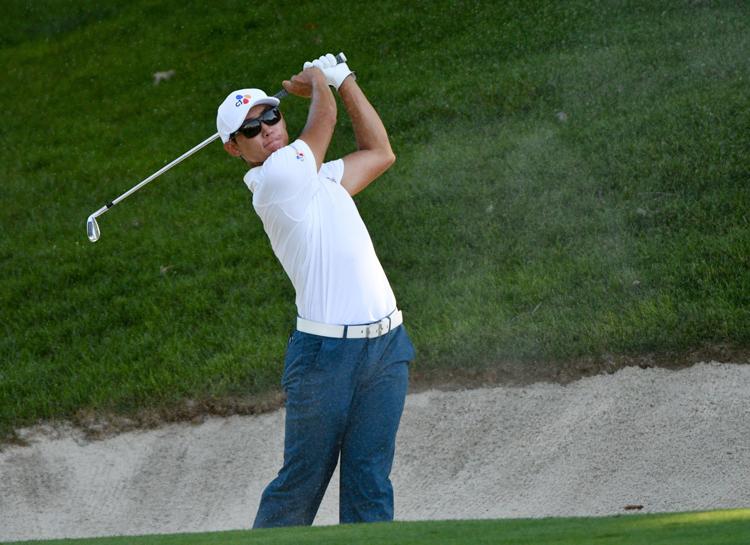 John Deere Classic: 1st Round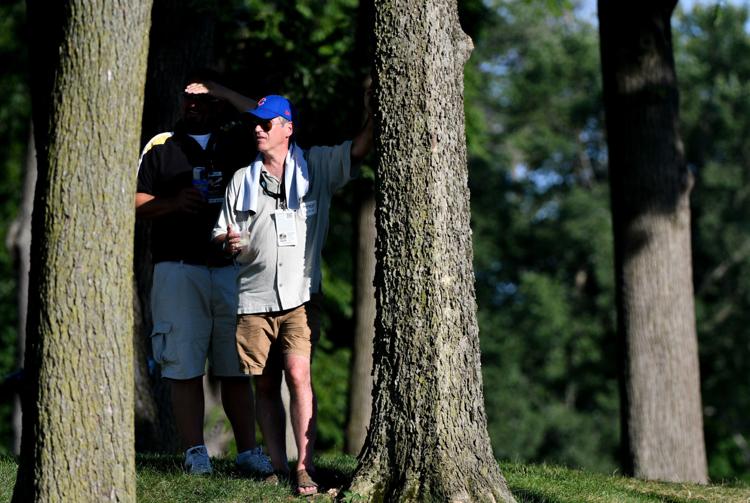 John Deere Classic: 1st Round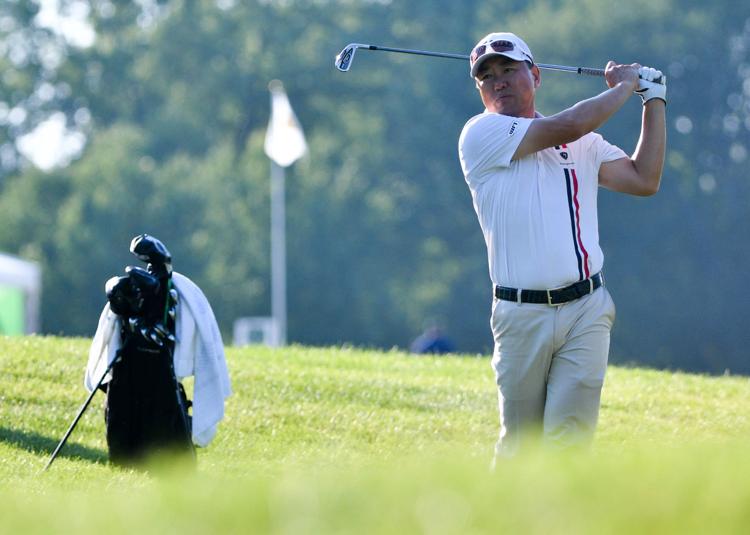 John Deere Classic: 1st Round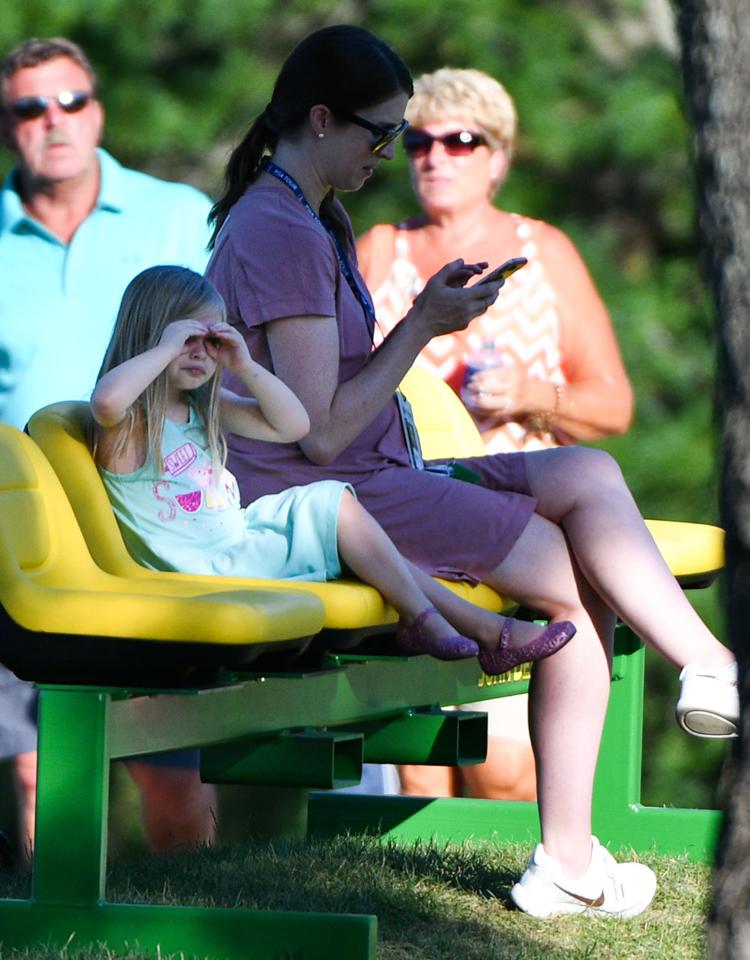 John Deere Classic: 1st Round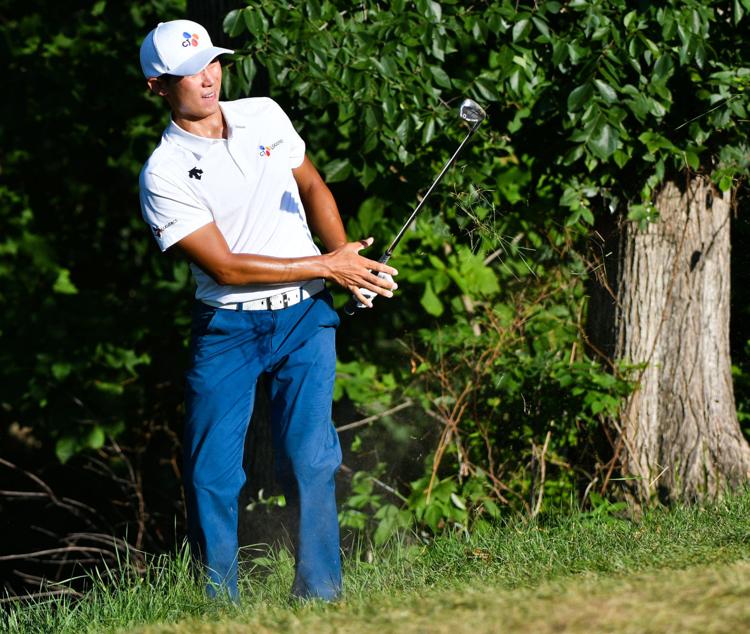 John Deere Classic: 1st Round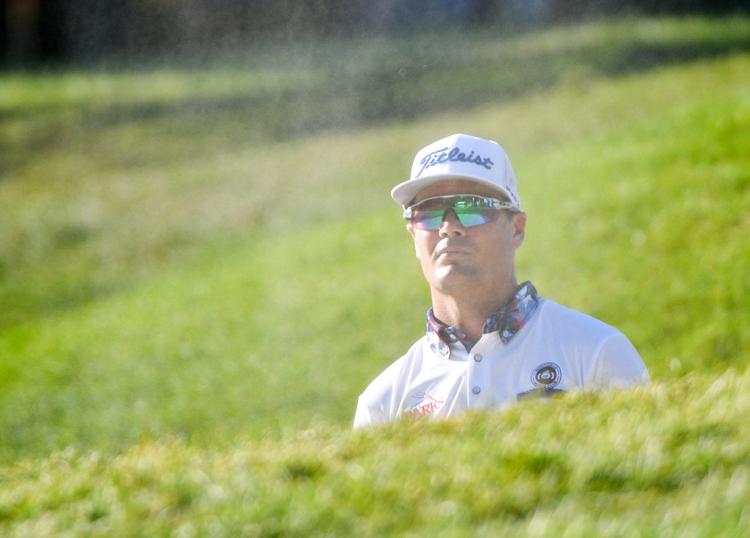 John Deere Classic: 1st Round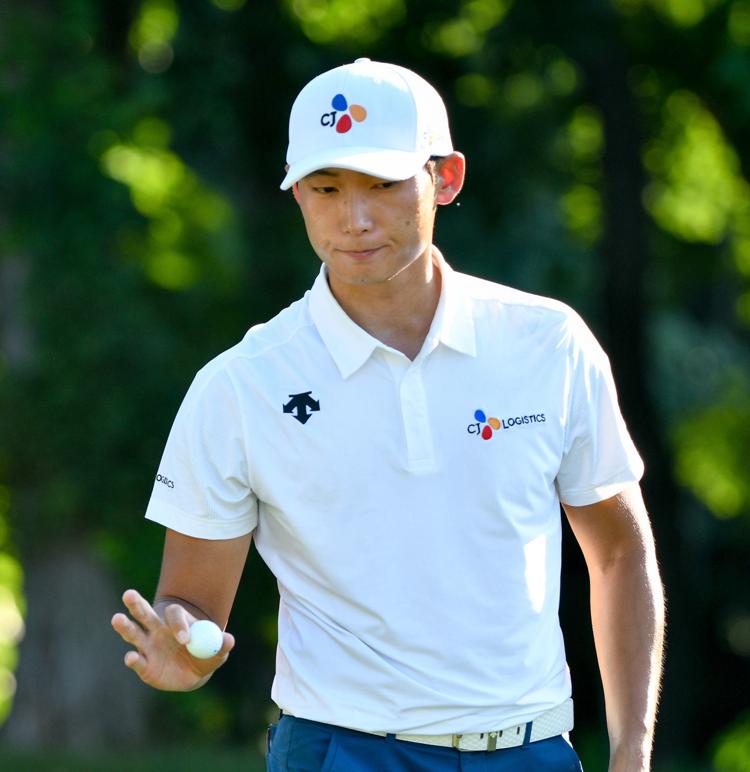 John Deere Classic: 1st Round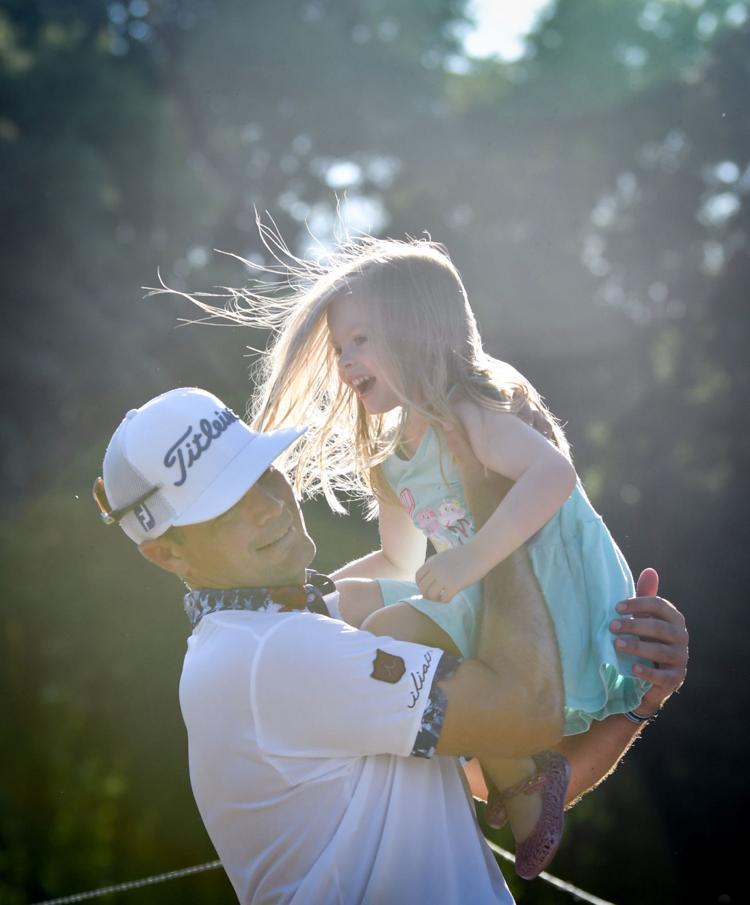 John Deere Classic: 1st Round
John Deere Classic: 1st Round