Playing in his ninth John Deere Classic, Davis Love III has plenty of insight to offer as a 54-year-old with 21 PGA Tour victories, adding an induction into the World Golf Hall of Fame last year.
With his son, Davis "Dru" Love IV making his JDC debut this year as a sponsor's exemption, Love III's course knowledge and experience are an especially valuable resource for a 24-year-old budding pro.
Davis said the distance his son gets on his drives, an ability he himself has been known for, should help at TPC Deere Run this week.
"I gave him some advice, but he's like any other rookie; not used to this grass on the greens and the rough and stuff like that, so I'm teaching him a few shots out of the rough," Davis said. "Zach (Johnson) and I played nine with him and gave him a few tips (Tuesday). It's fun to be out with him."
Dru, who redshirted at Alabama and had his senior year shortened by injury to just two spring tournaments, has made the cut twice in his pro career, including once in five events this year. As Dru works to gain status, the extra support and insight is a help.
"It's nice to have him here. It's always nice to have family anywhere, especially when they are in the same tournament and you can kind of have someone to root for other than yourself," Dru said. "It's a fun week for us, and it's always fun to be in the same tournament."
The two have competed in the same event a handful of other times in the past, and Davis even caddied for his son in the U.S. Open last season after he qualified as an alternate.
"I ask him, what do you want me to do? Do you want me to stay away from you? Do you want me to let you go play with the boys? (Tuesday) he played nine with his college buddies and then played nine with me and Zach on the back. I just try to help if he asks and try not to push him and try to make it fun for him."
The JDC has welcomed fathers and sons in the past, but not always in the same year. A pair who did were D.A. Weibring and his son Matt in 2002 and 2003, D.A.'s final two showings in a near JDC-record 23 appearances (second only to Jay Delsing's 24).
Davis said he and his son have dinner together and will find some time to share this week. But with Dru having plenty of connections and friendship with current pros, including former Alabama teammates Justin Thomas, Tom Lovelady and Trey Mullinax, there are no shortages of golf buddies when it comes time for a practice round. Lovelady is also making his JDC debut, and Mullinax finished T19 in his debut last year.
"(Dru) fits in fine," Davis said. "My job is to make sure he shows up on time and keep his mom happy."
Both finished 2-over 73 on Thursday, tied for 129th. Dru said playing better on Thursdays is something he knows he must work on, something his dad can hopefully help with.
Davis said the rest of the family is planning on joining the two when they compete together next week at the Barbasol Championship in Lexington, Kentucky.
Davis sees some parallels in his son's game, as well as additional strengths, early on.
"Long hitter that should be hitting lower scores. We're very similar in that. Wedge game and putting is where we're going to catch up with guys. Ball striking, he's fine. Learning the ropes, I think I was a little bit more polished because I played more amateur and college golf than he did," Davis said. "He's kind of a late starter and a bit behind the curve on experience, but he's probably a lot more talented than I was. Firepower — he's got a lot more of it than I did coming out."
Dru also noted the similarity of their games.
"I've watched him my entire life," Dru said, "so I think it's kind of hard not to play like him."
071218-jdc-aa-001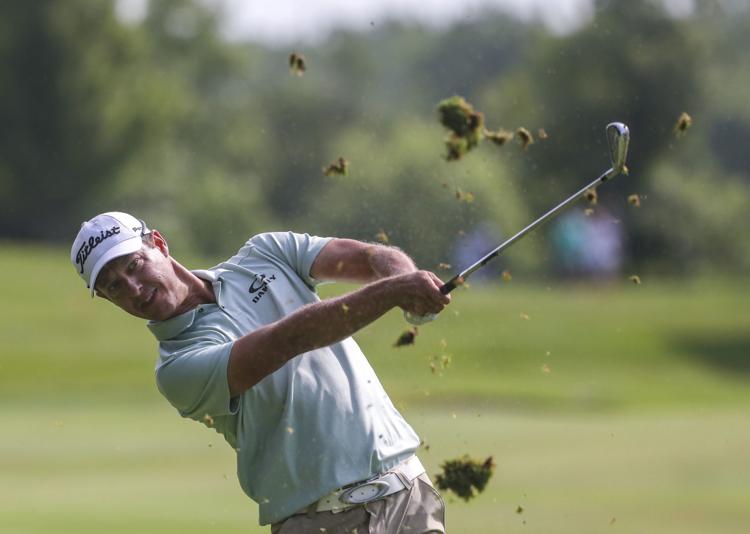 071218-jdc-aa-002
071218-jdc-aa-003
071218-jdc-aa-004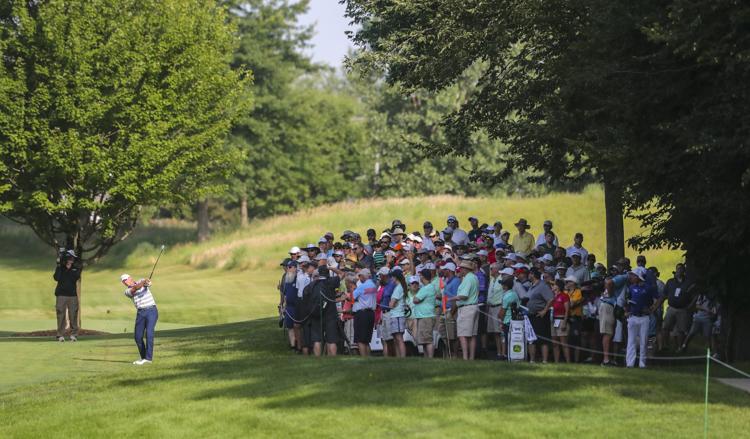 071218-jdc-aa-005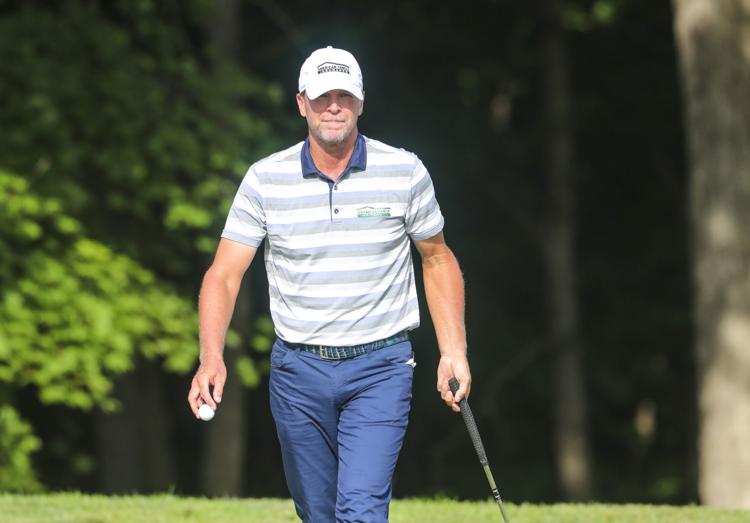 071218-jdc-aa-006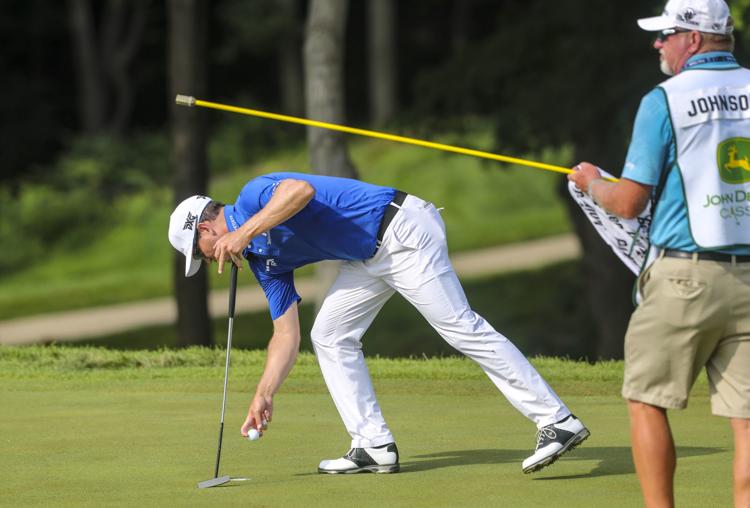 071218-jdc-aa-007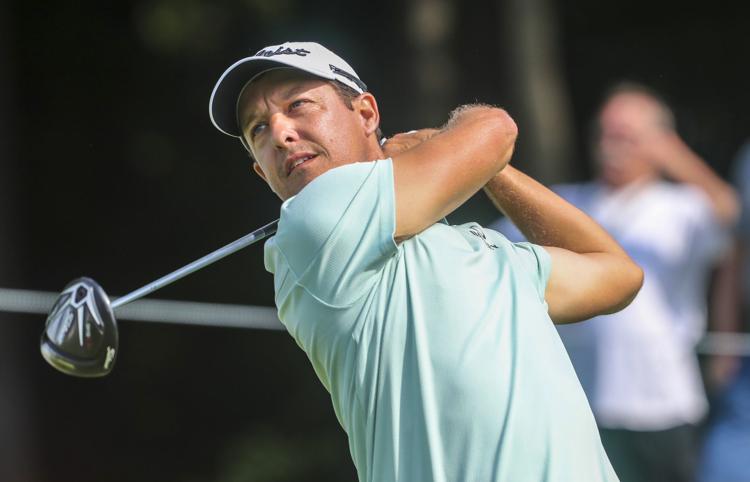 071218-jdc-aa-008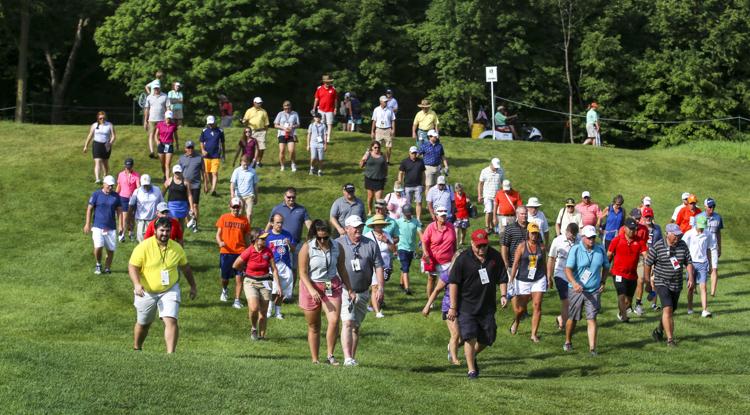 071218-jdc-aa-009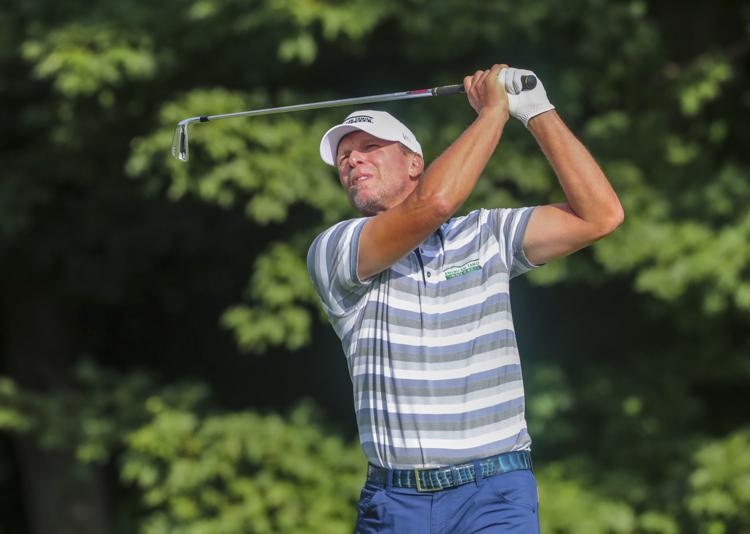 071218-jdc-aa-010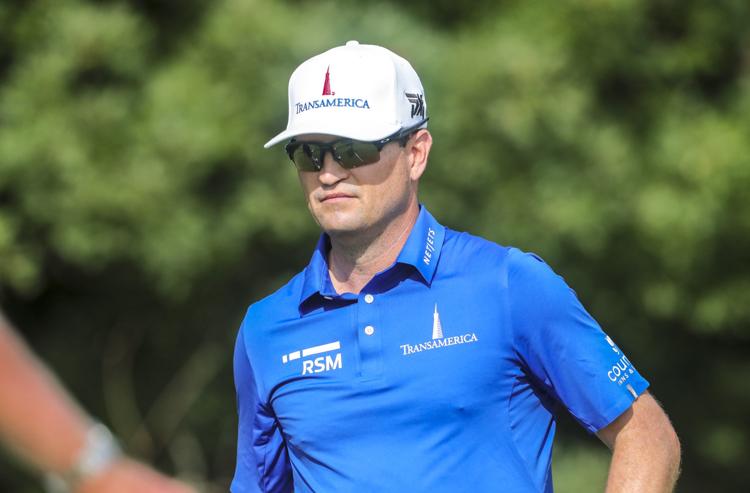 071218-jdc-aa-011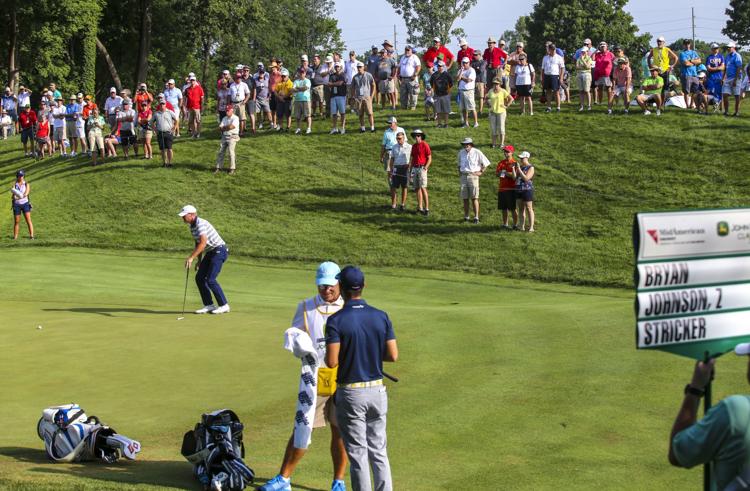 071218-jdc-aa-012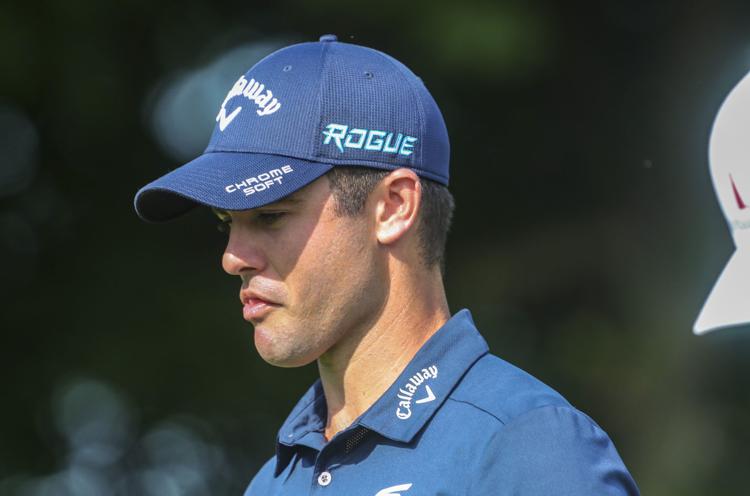 071218-jdc-aa-013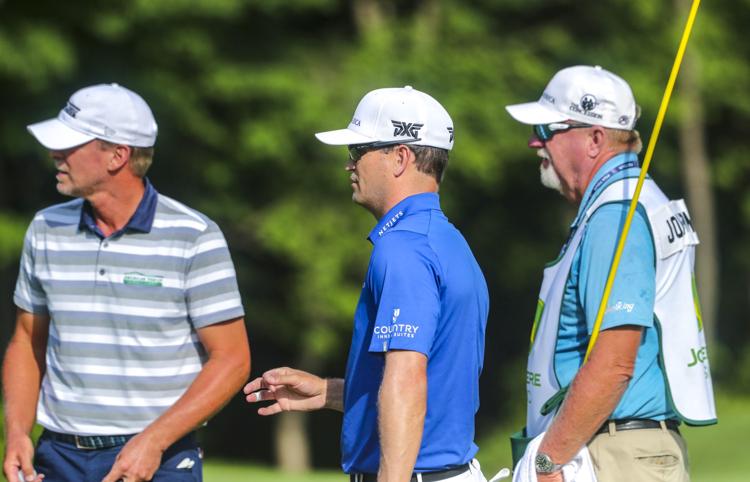 071218-jdc-aa-014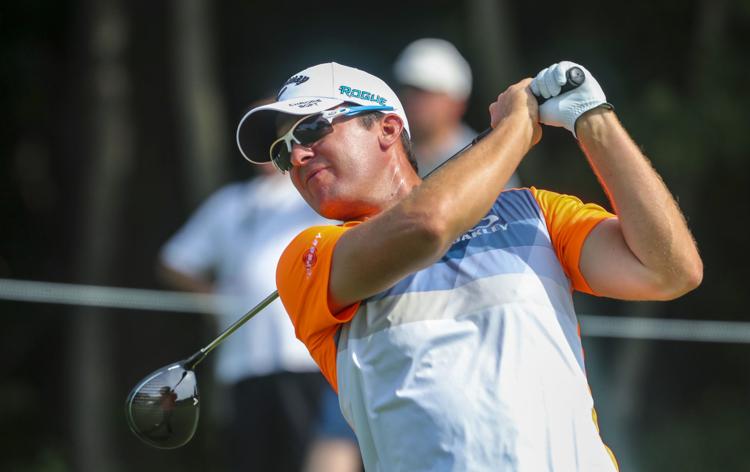 071218-jdc-aa-015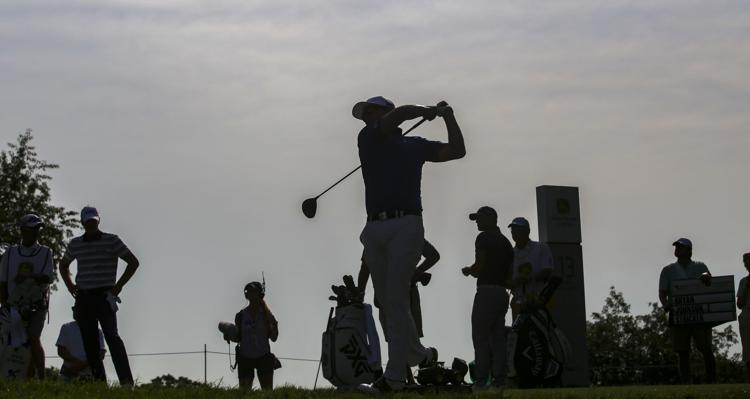 071218-jdc-aa-016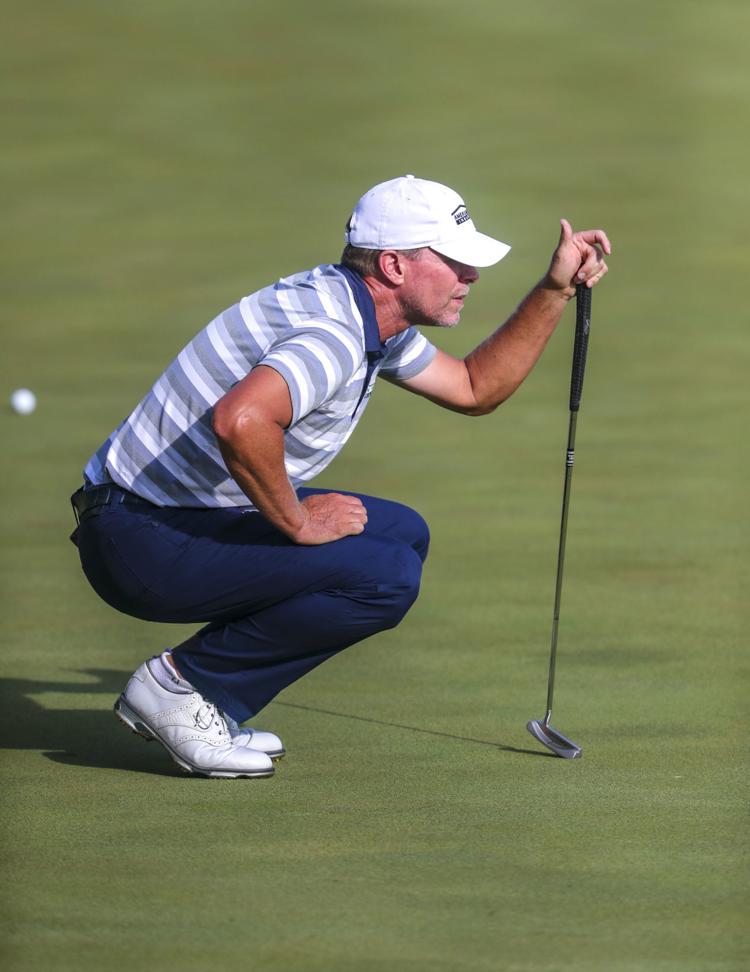 071218-jdc-aa-017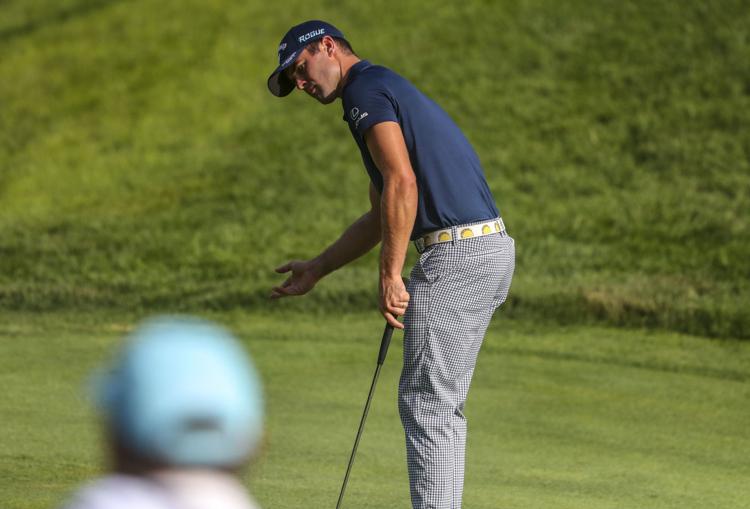 071218-jdc-aa-018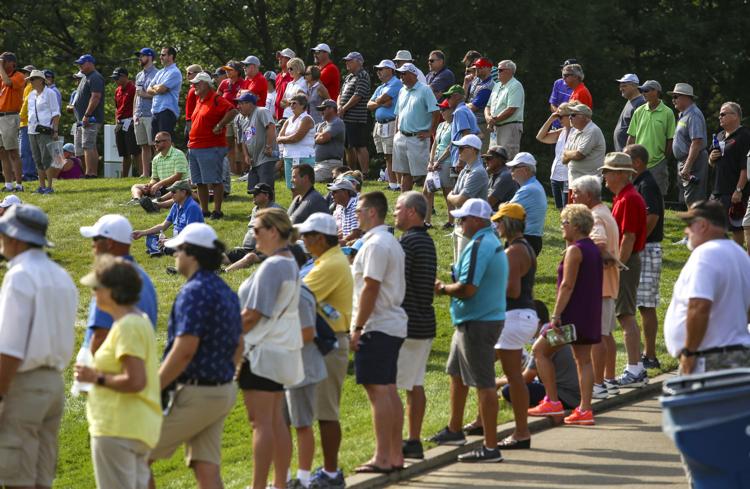 071218-jdc-aa-019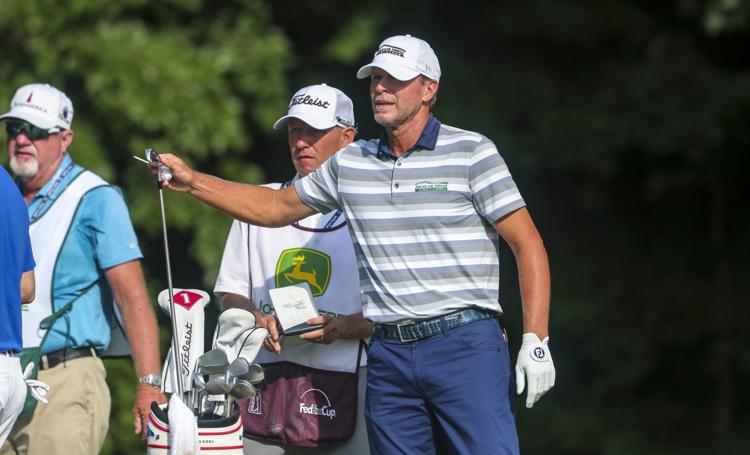 071218-jdc-aa-020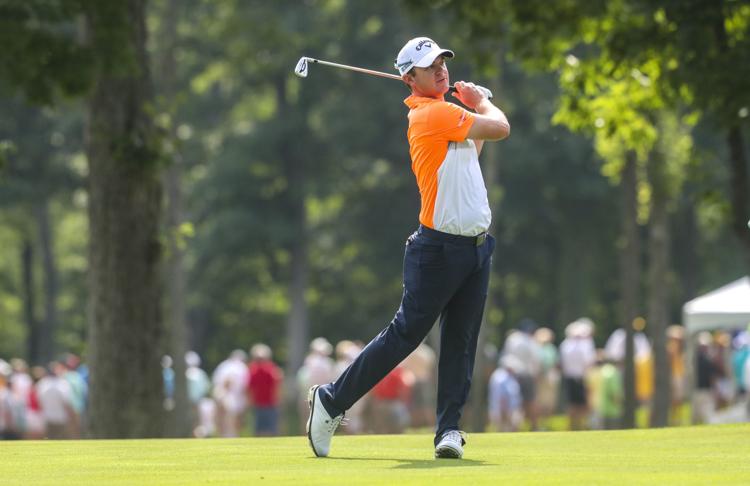 071218-jdc-aa-021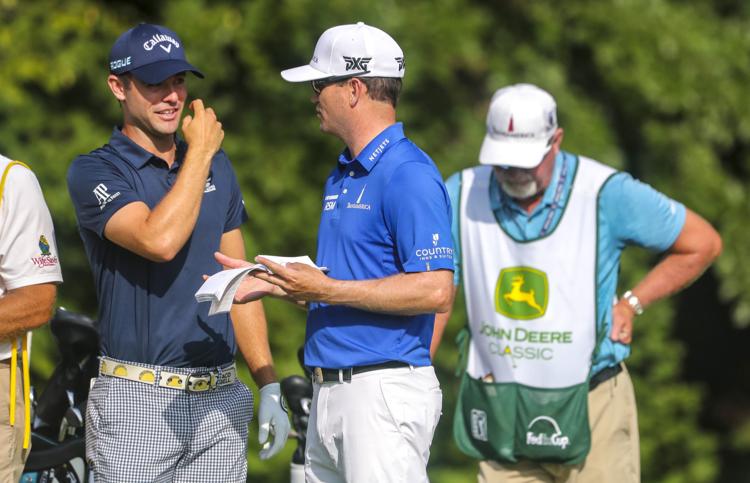 071218-jdc-aa-022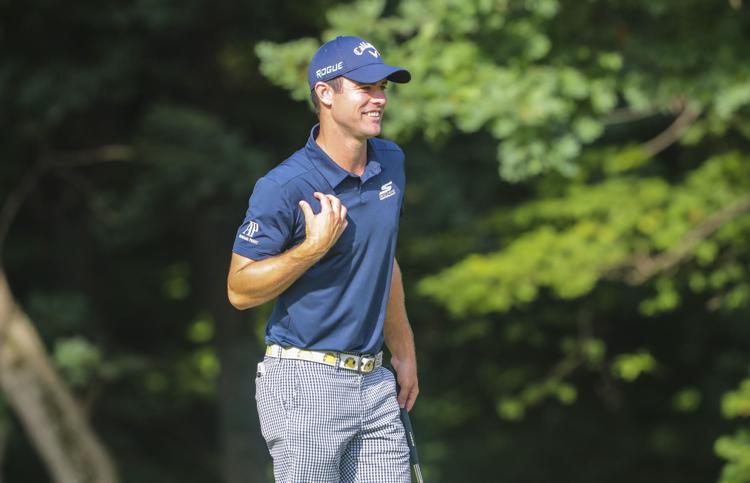 071218-jdc-aa-023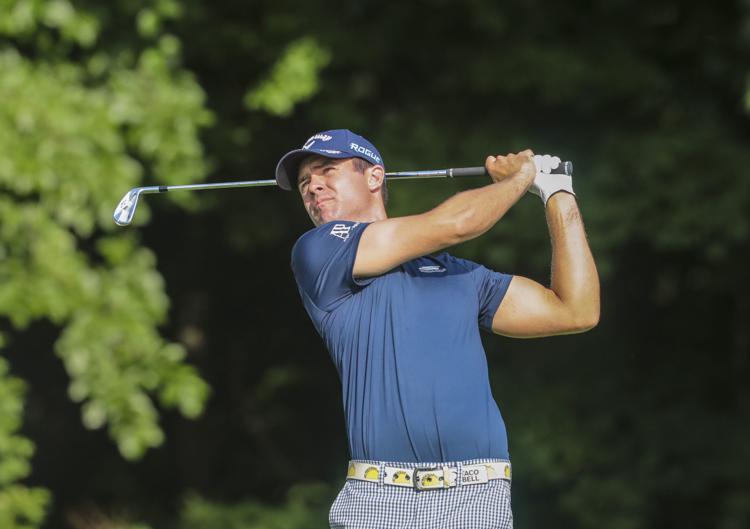 071218-jdc-aa-024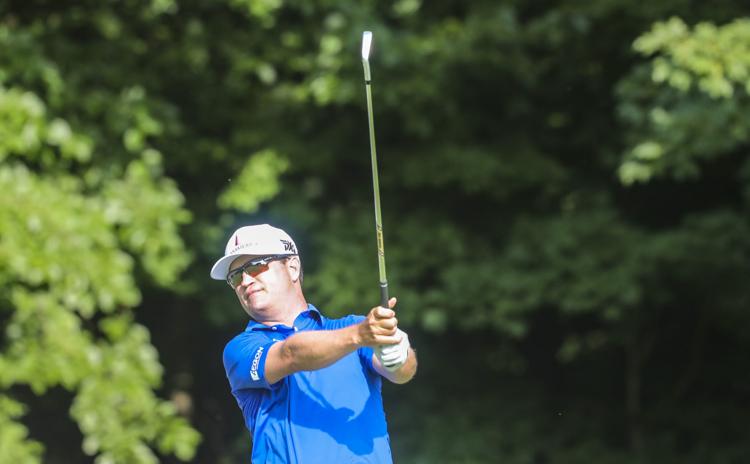 071218-jdc-aa-025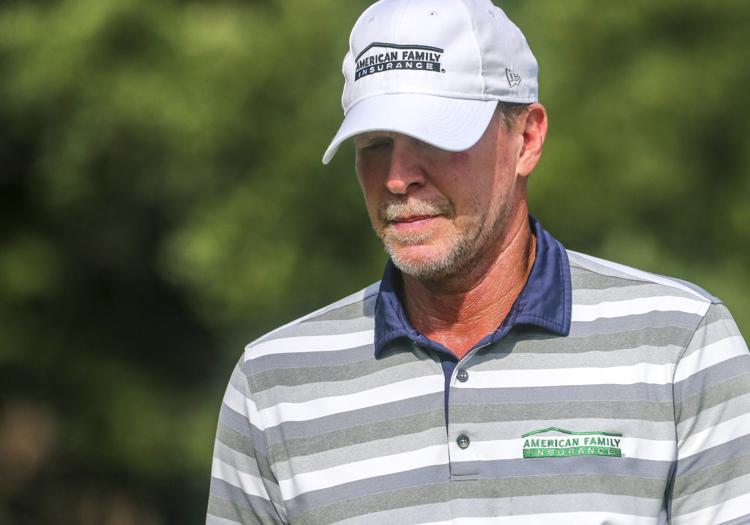 071218-jdc-aa-026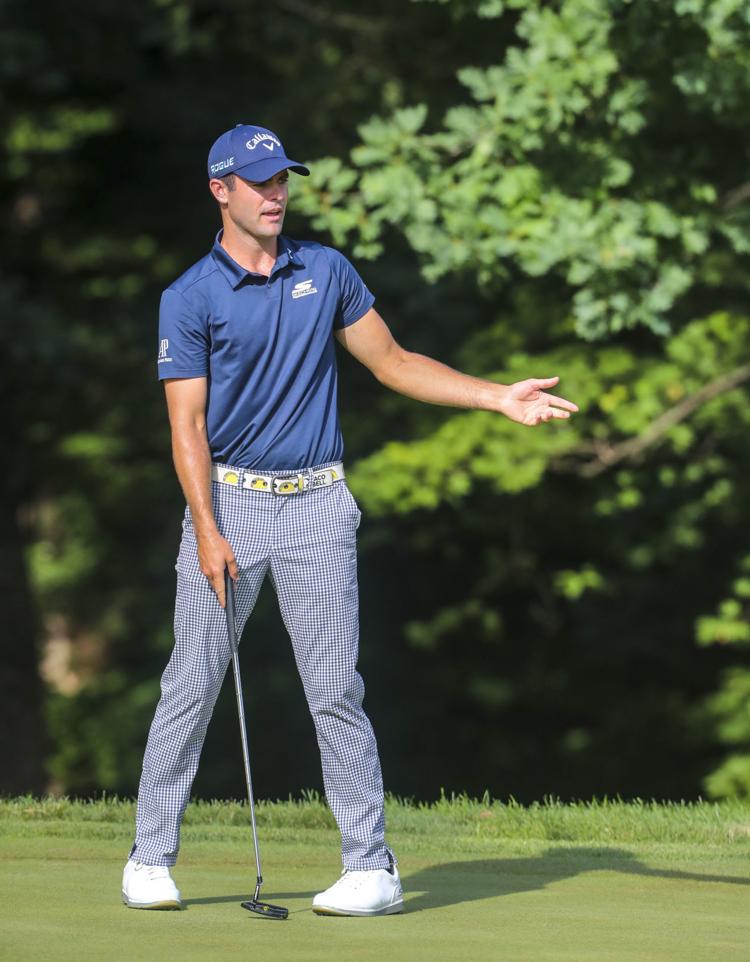 071218-jdc-aa-027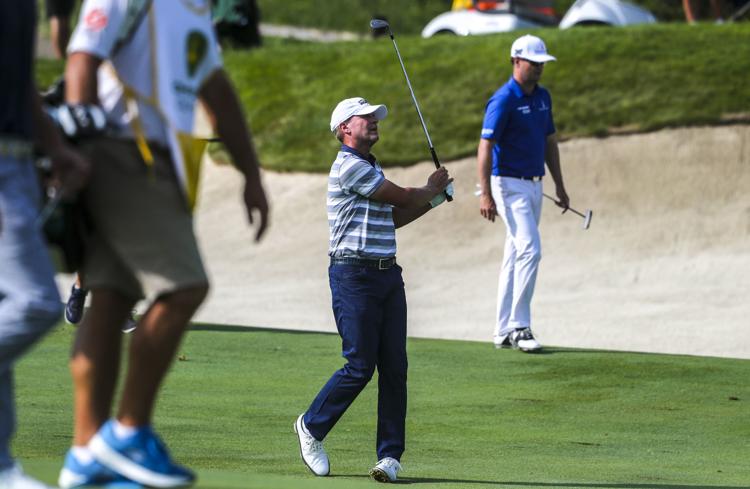 071218-jdc-aa-028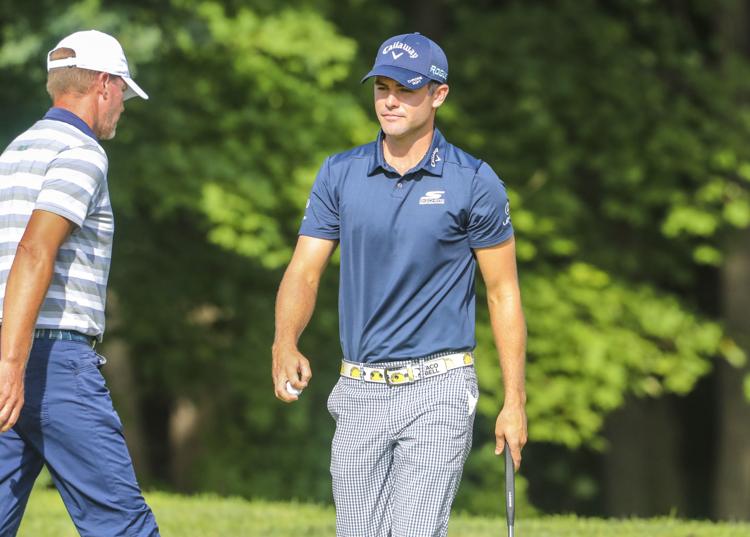 071218-jdc-aa-029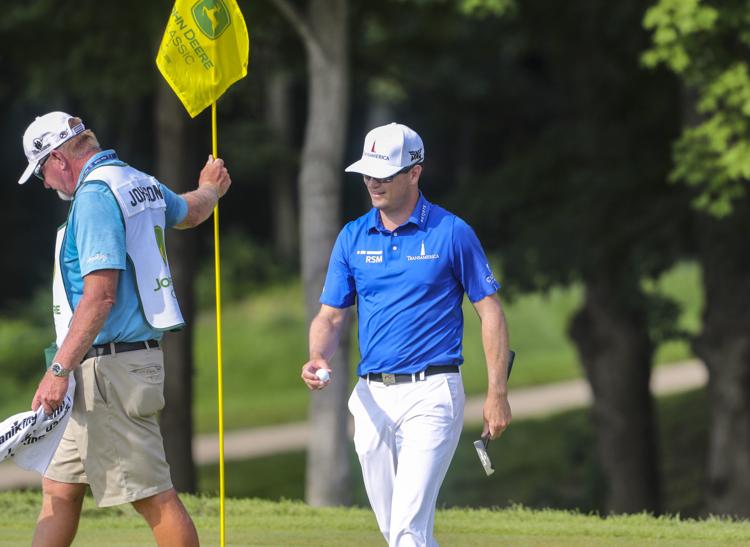 071218-jdc-aa-030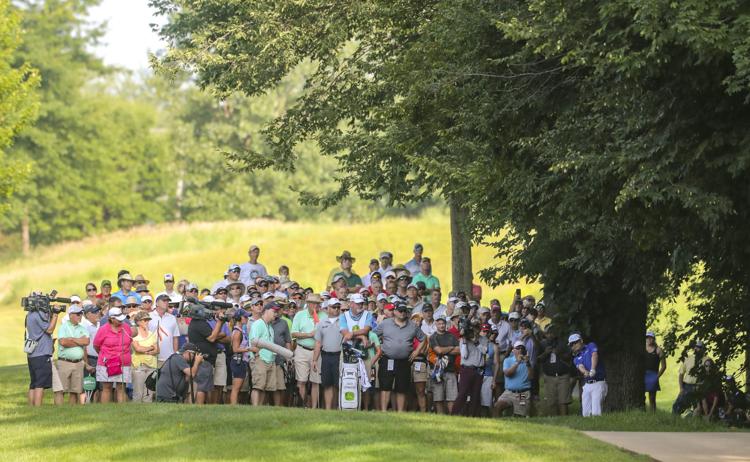 071218-jdc-aa-031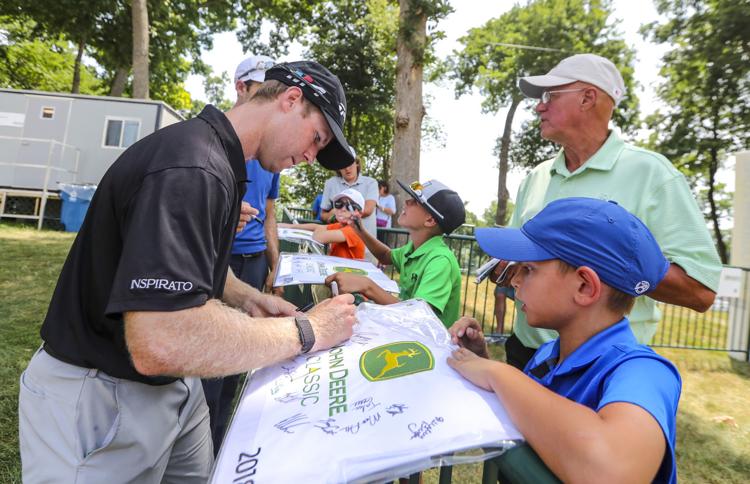 071218-jdc-aa-032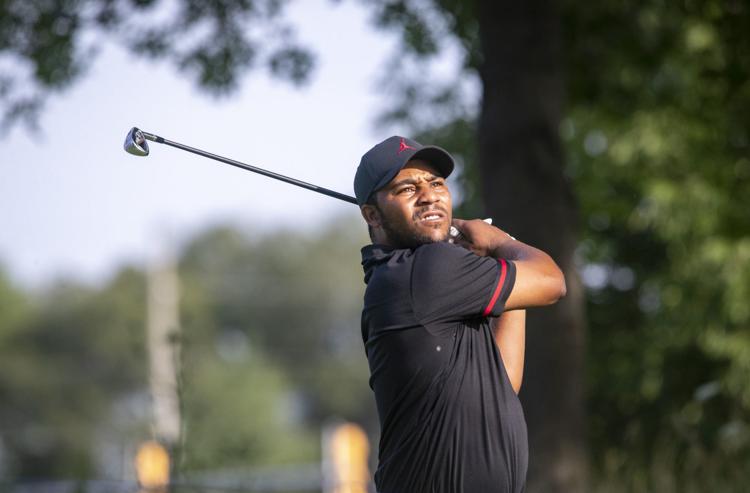 071218-jdc-aa-033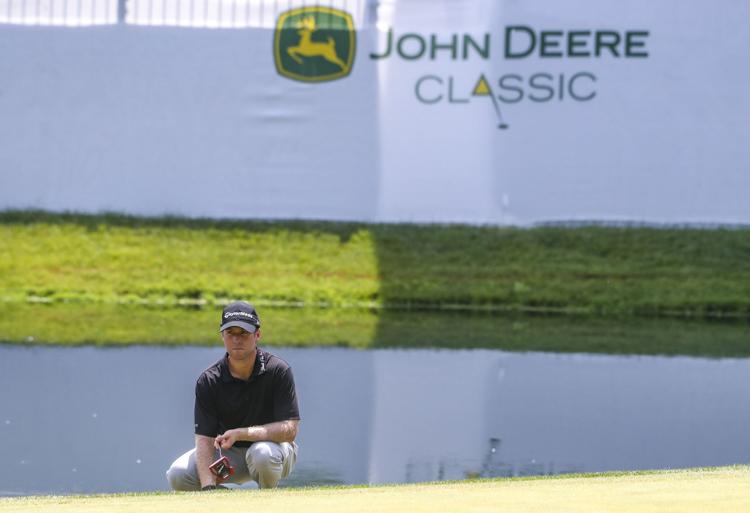 071218-jdc-aa-034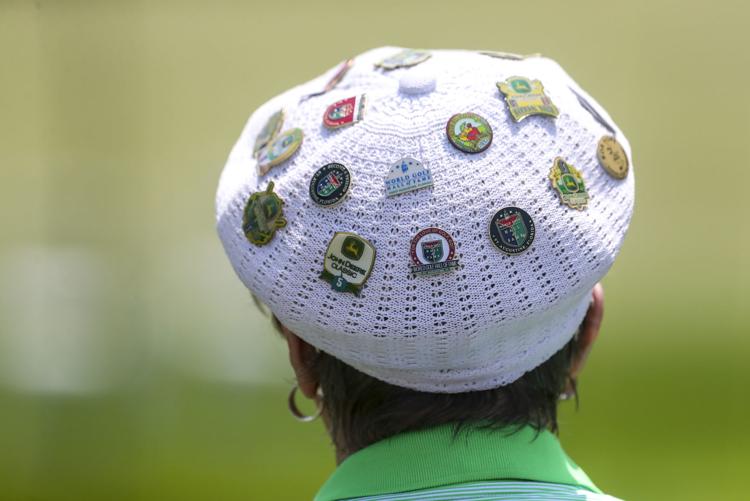 071218-jdc-aa-035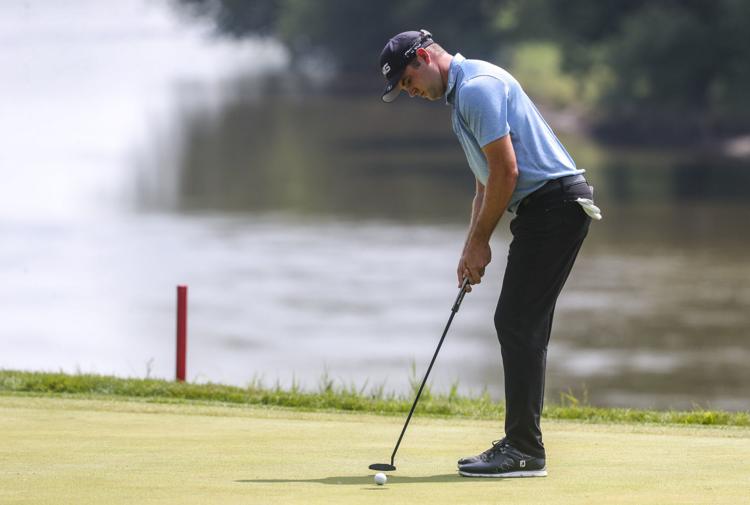 071218-jdc-aa-036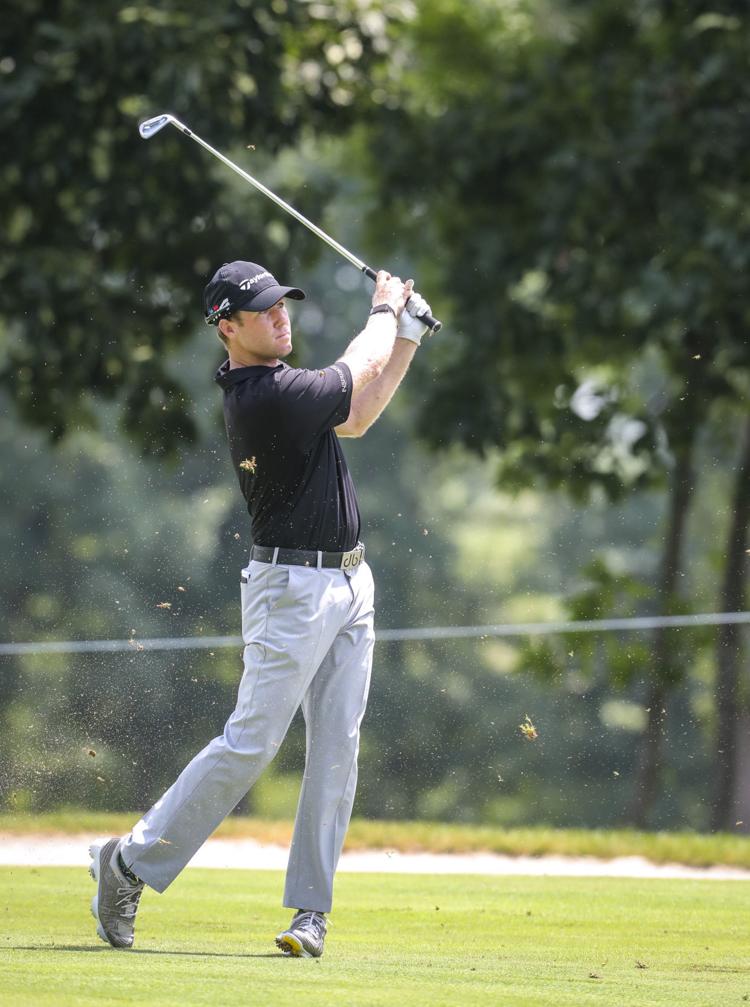 071218-jdc-aa-037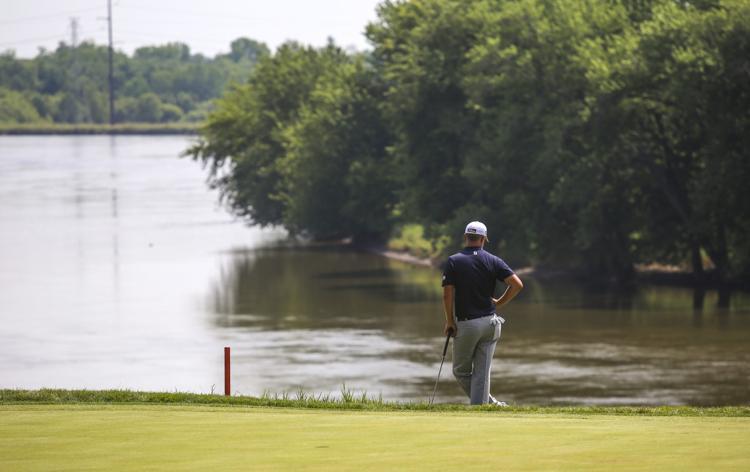 071218-jdc-aa-038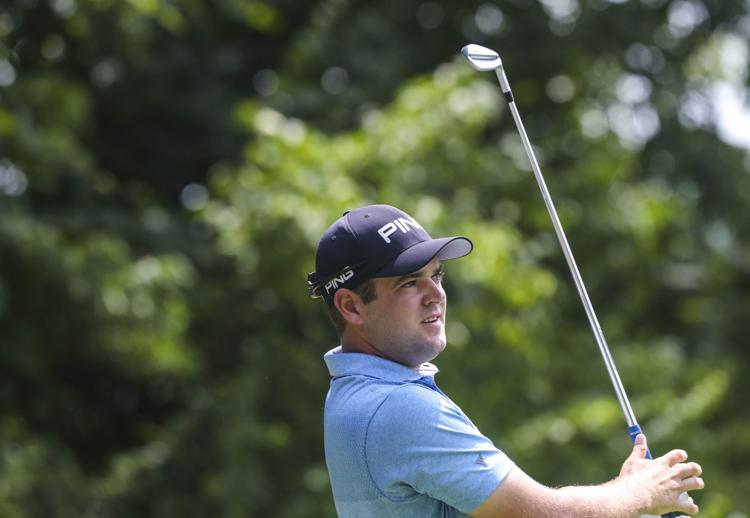 071218-jdc-aa-039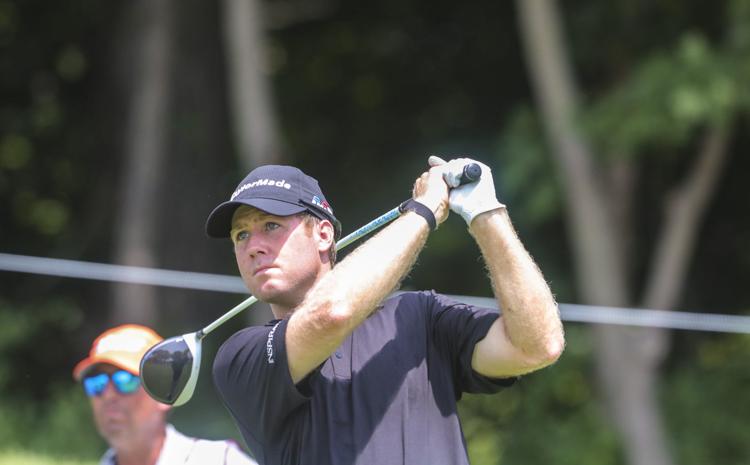 071218-jdc-aa-040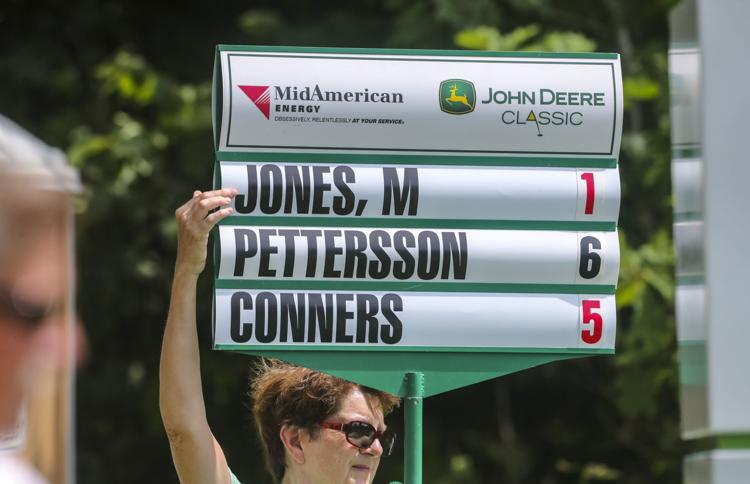 071218-jdc-aa-041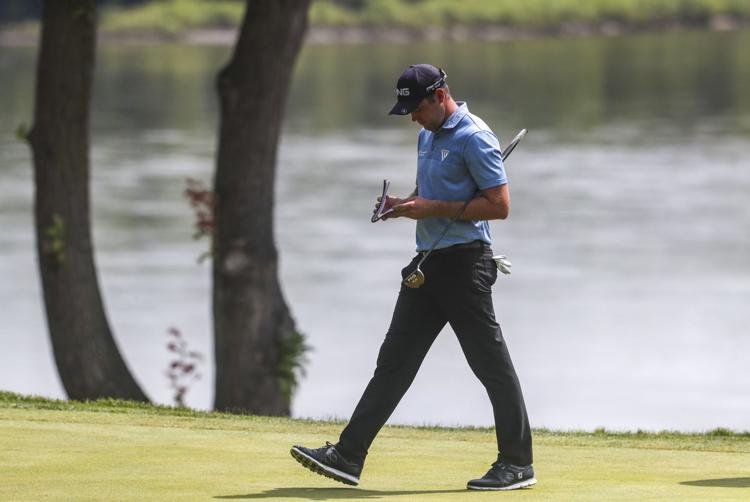 071218-jdc-aa-042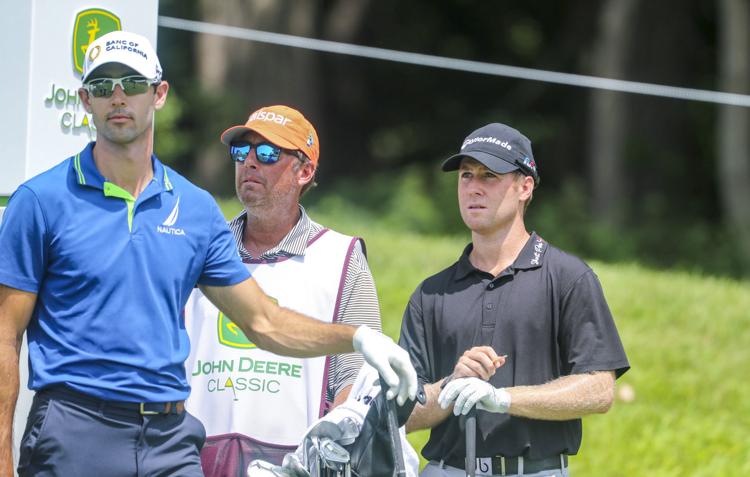 071218-jdc-aa-043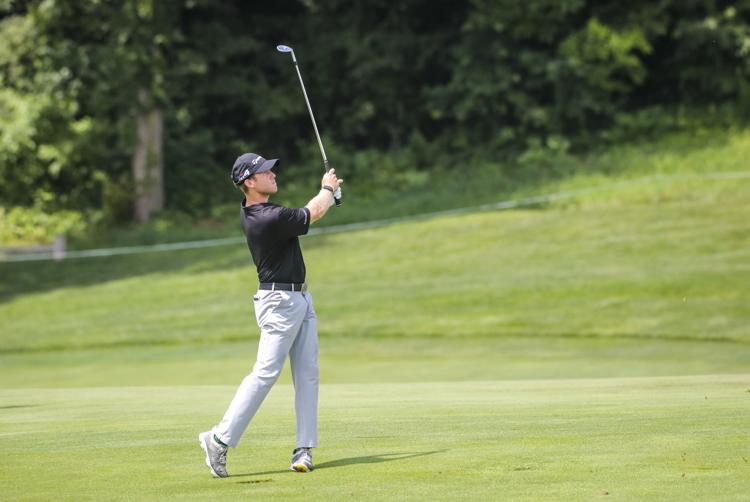 071218-jdc-aa-044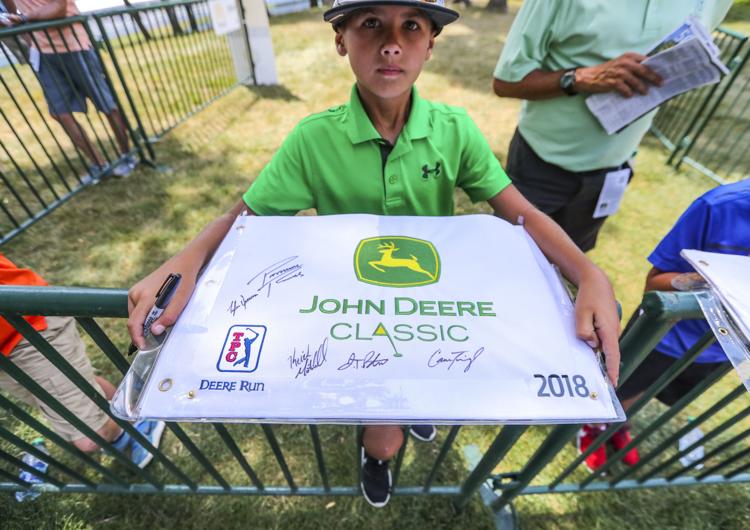 071218-jdc-aa-045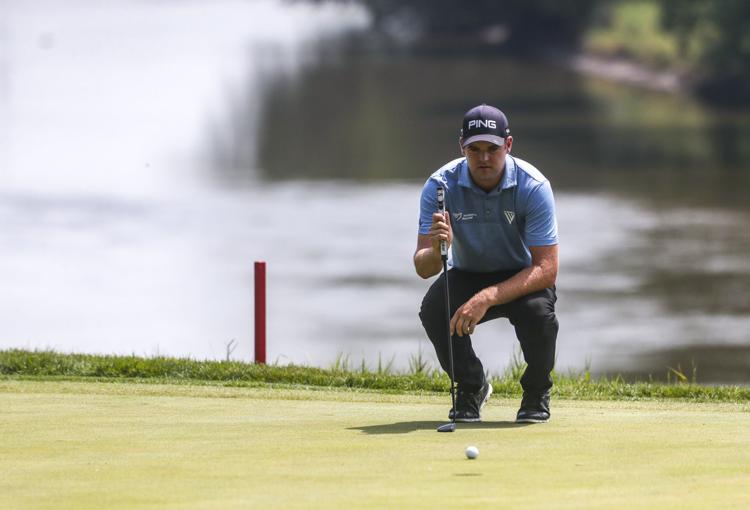 071218-jdc-aa-046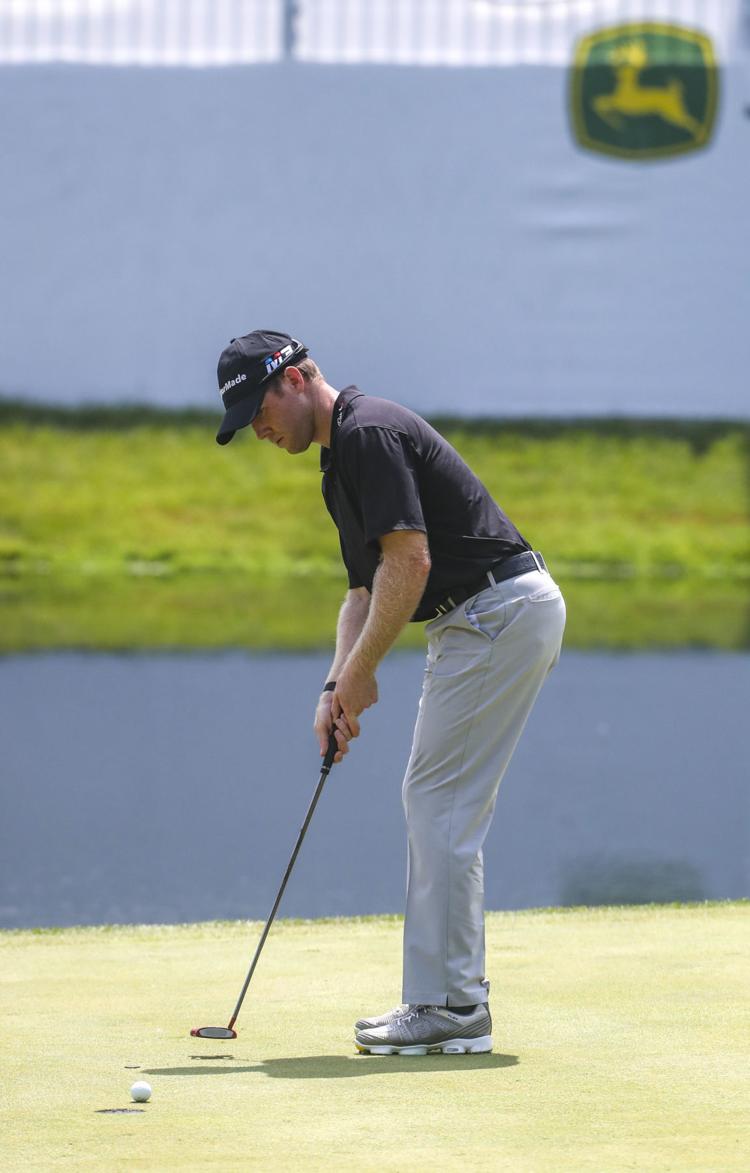 071218-jdc-aa-047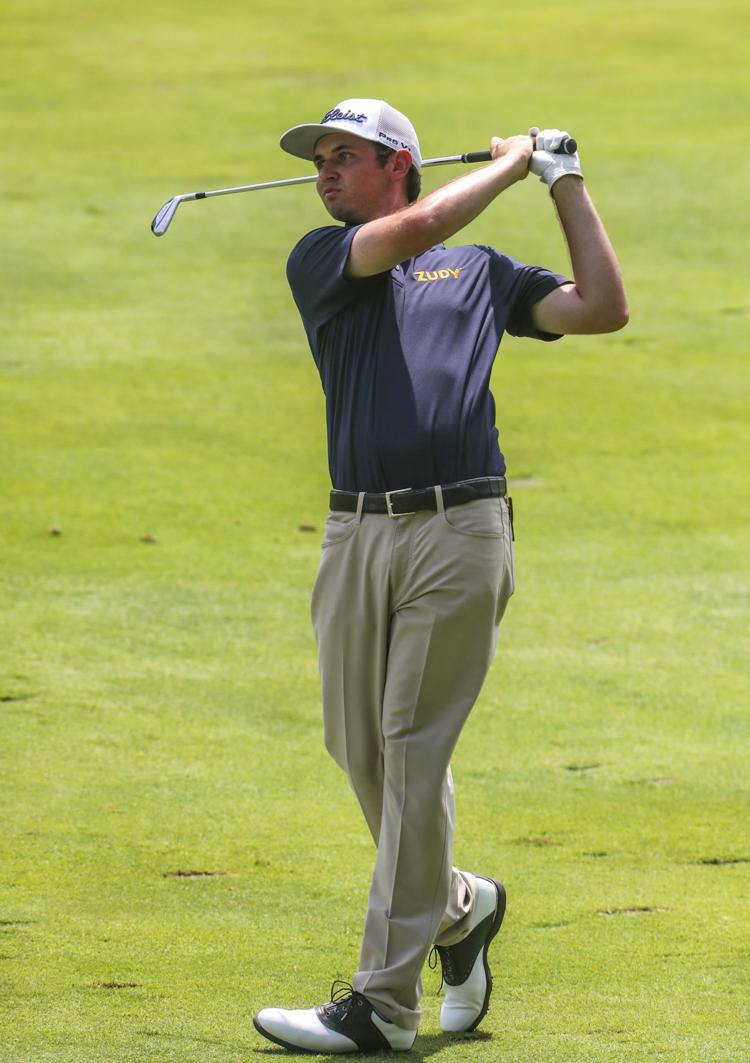 071218-jdc-aa-048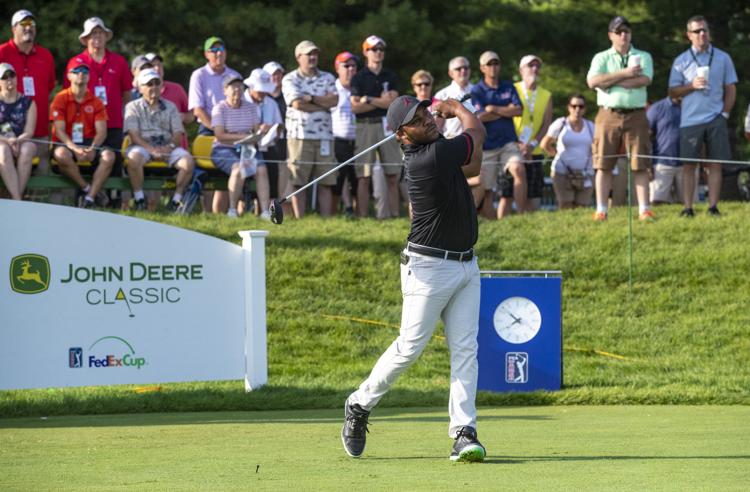 071218-jdc-aa-049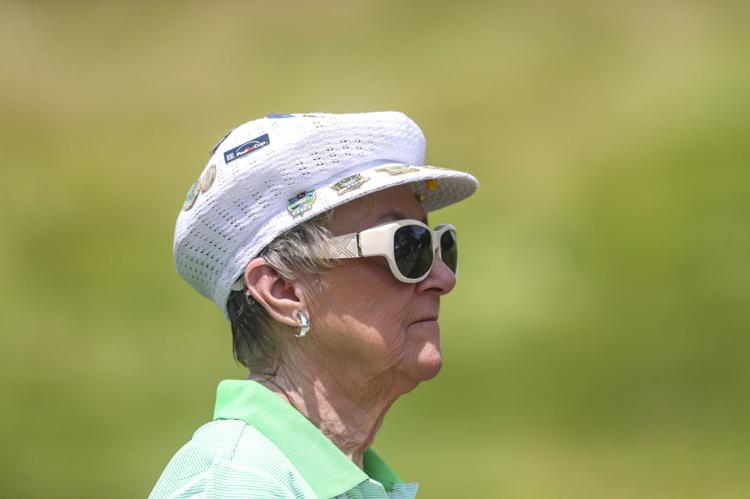 071218-jdc-aa-050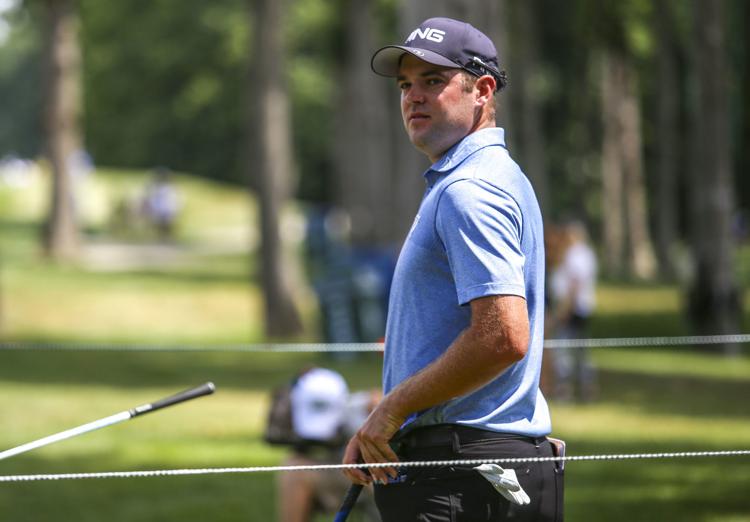 071218-jdc-aa-051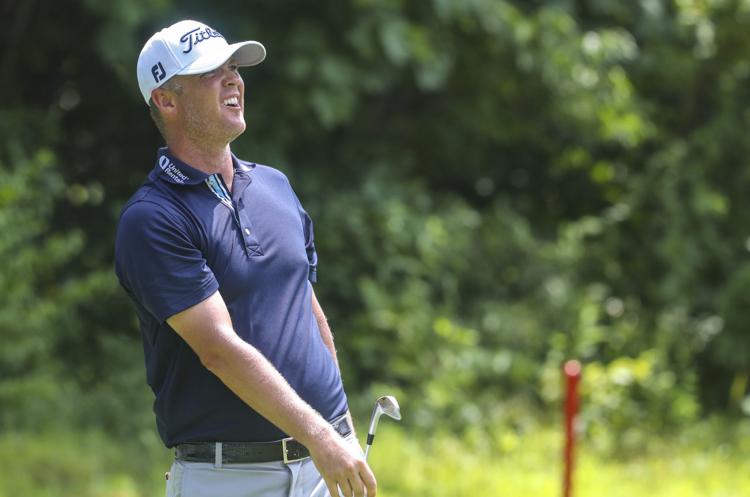 071218-jdc-aa-052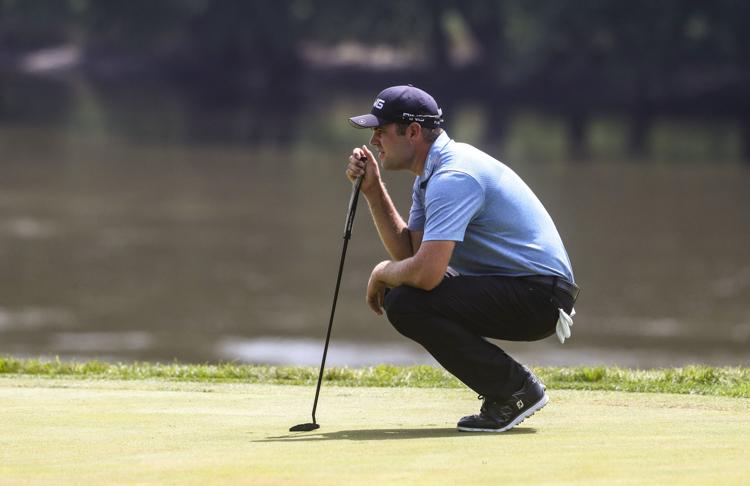 071218-jdc-aa-053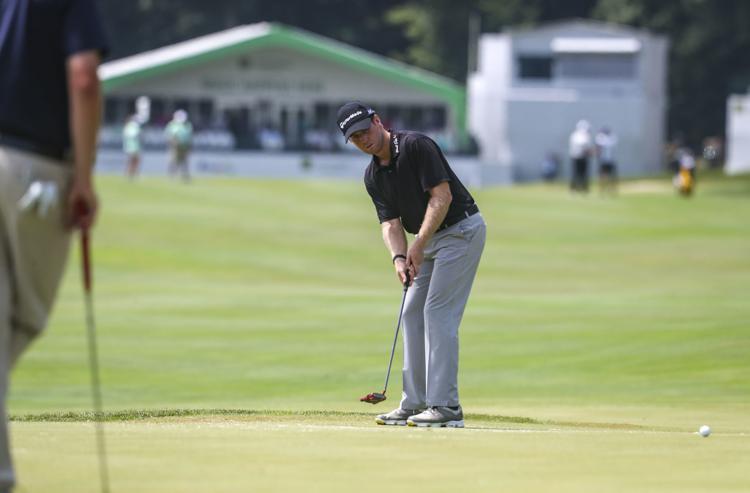 071218-jdc-aa-054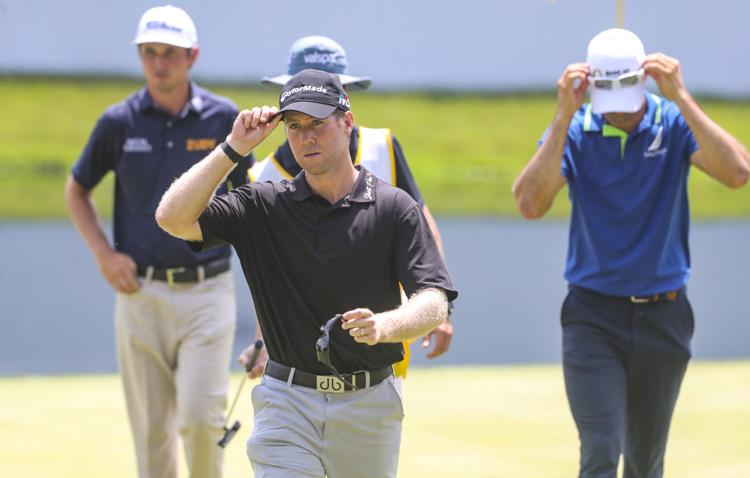 071218-JDC-Rnd1-js-001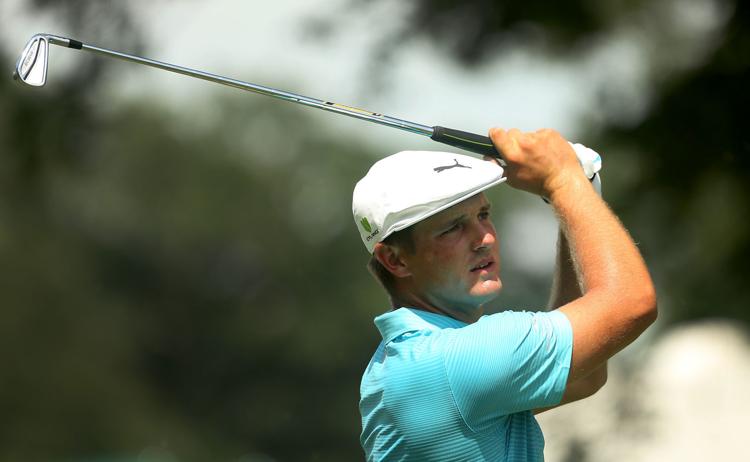 071218-JDC-Rnd1-js-002
071218-JDC-Rnd1-js-003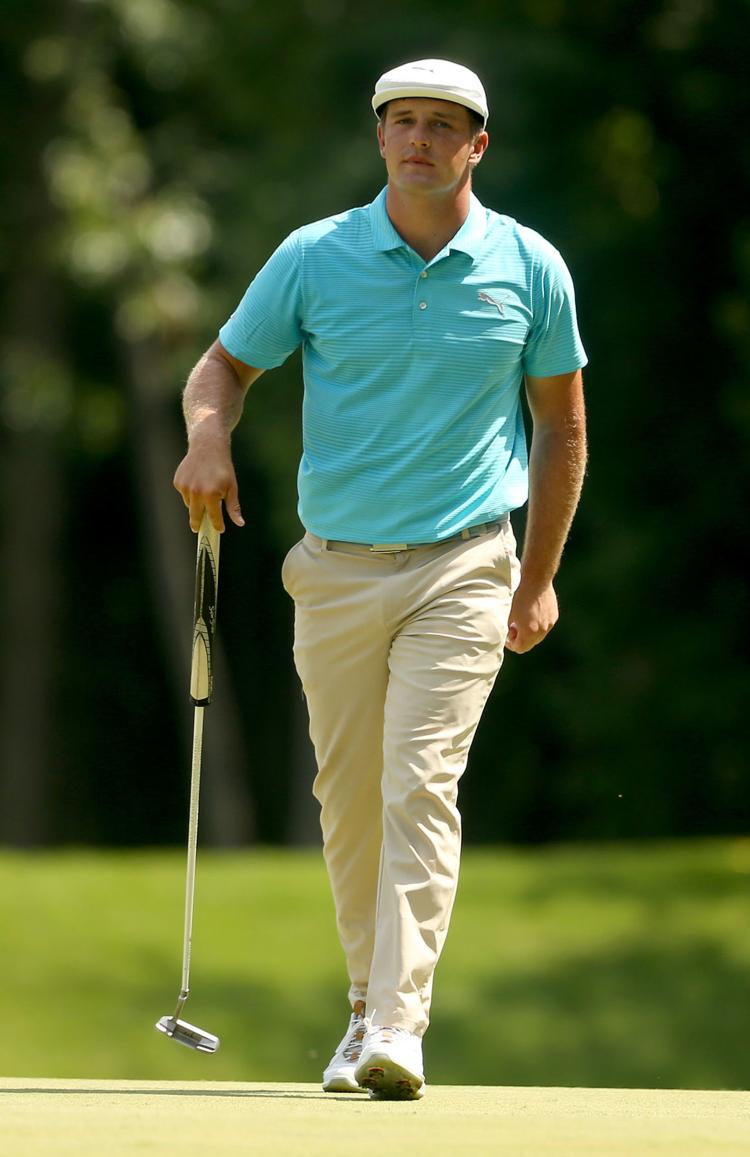 071218-JDC-Rnd1-js-004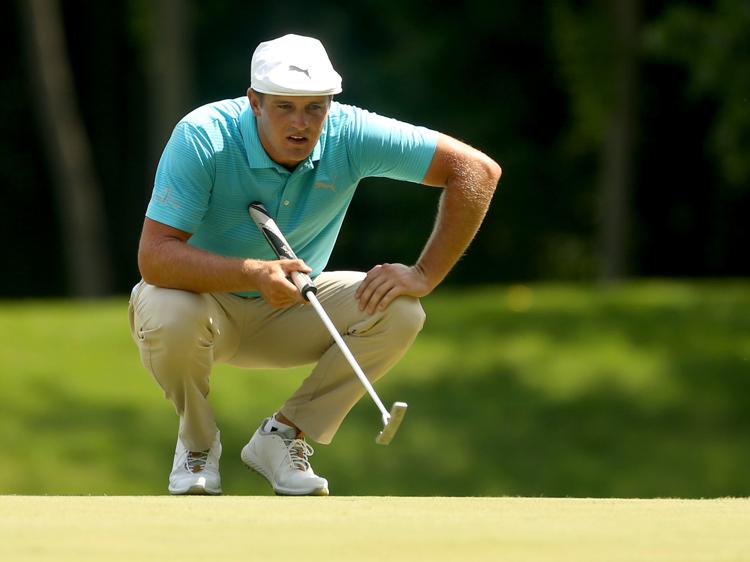 071218-JDC-Rnd1-js-005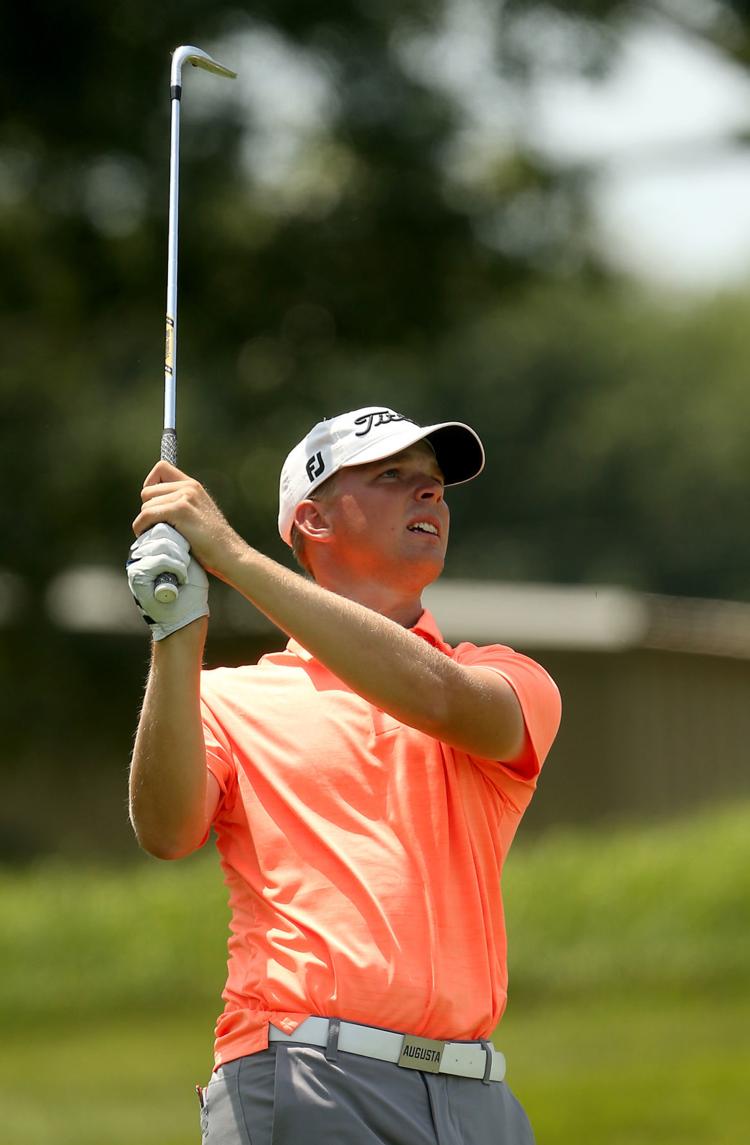 071218-JDC-Rnd1-js-006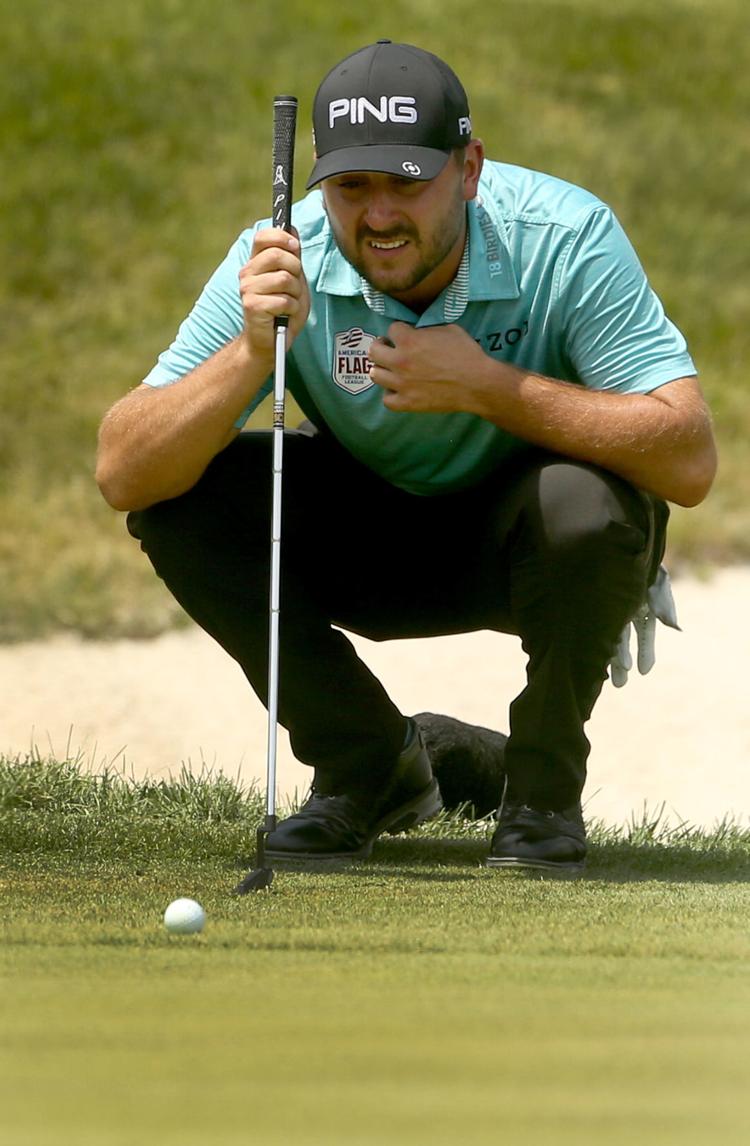 071218-JDC-Rnd1-js-007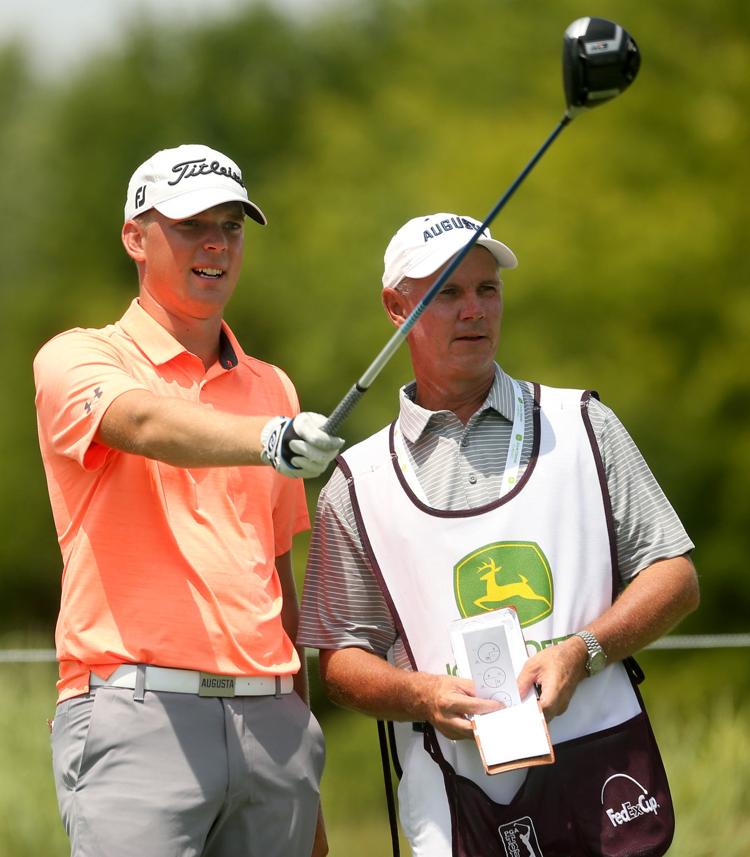 071218-JDC-Rnd1-js-008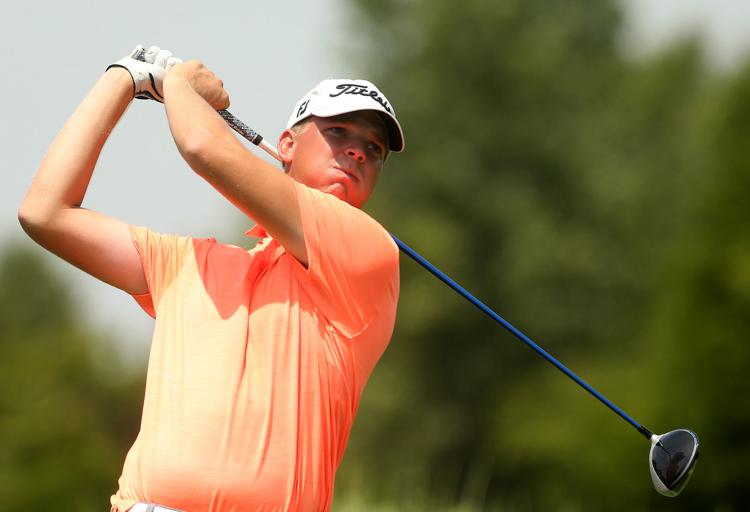 071218-JDC-Rnd1-js-009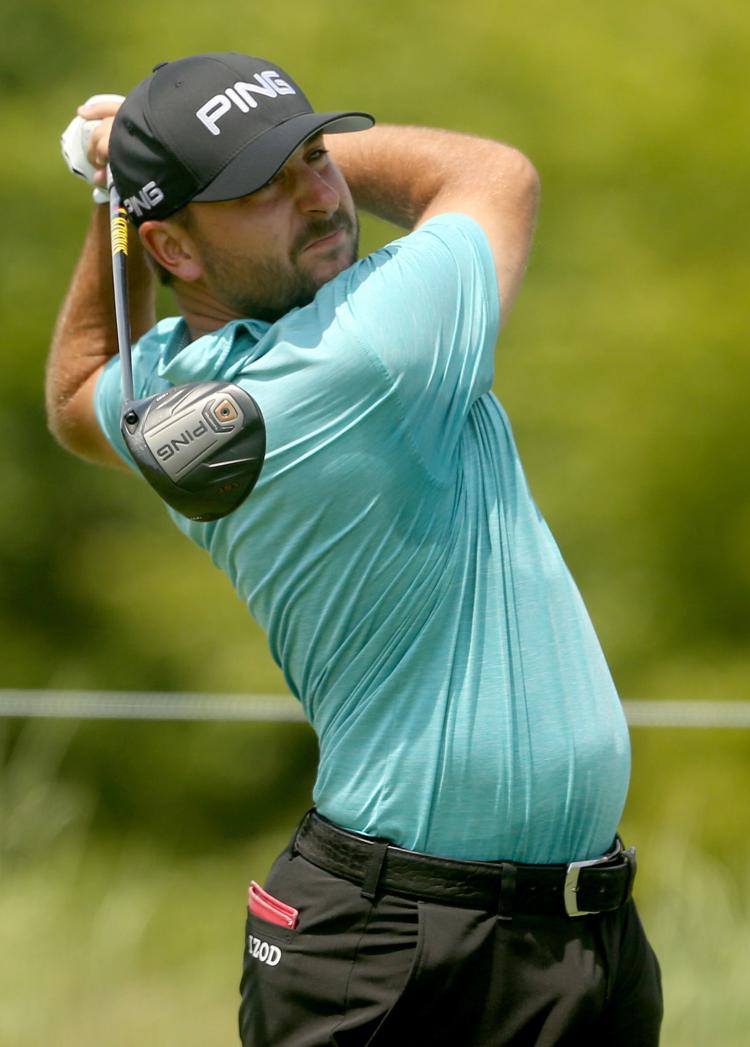 071218-JDC-Rnd1-js-010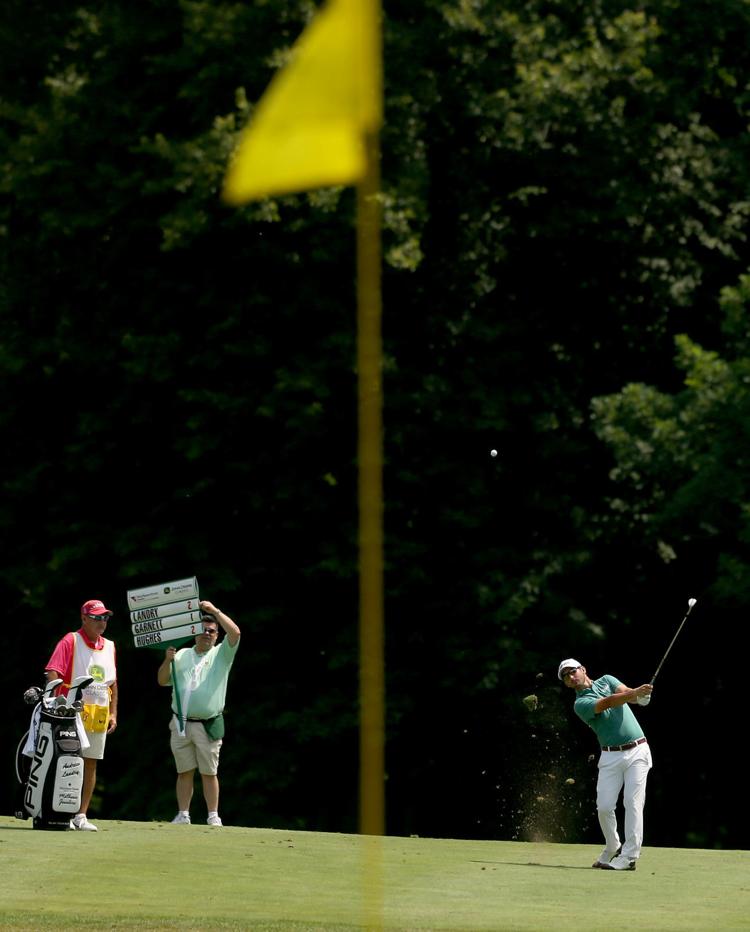 071218-JDC-Rnd1-js-011
071218-JDC-Rnd1-js-012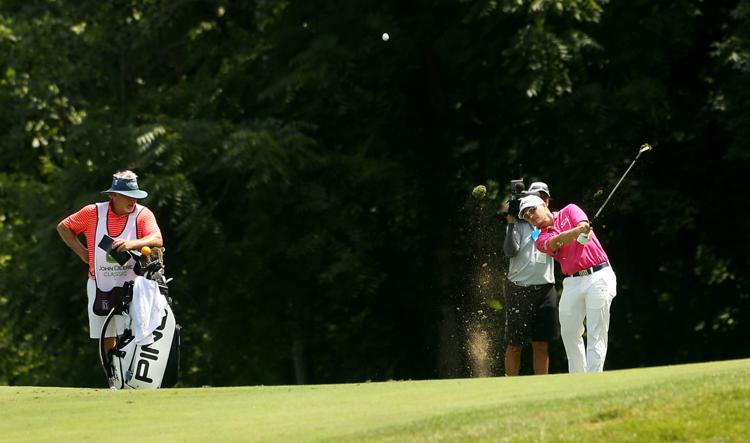 071218-JDC-Rnd1-js-013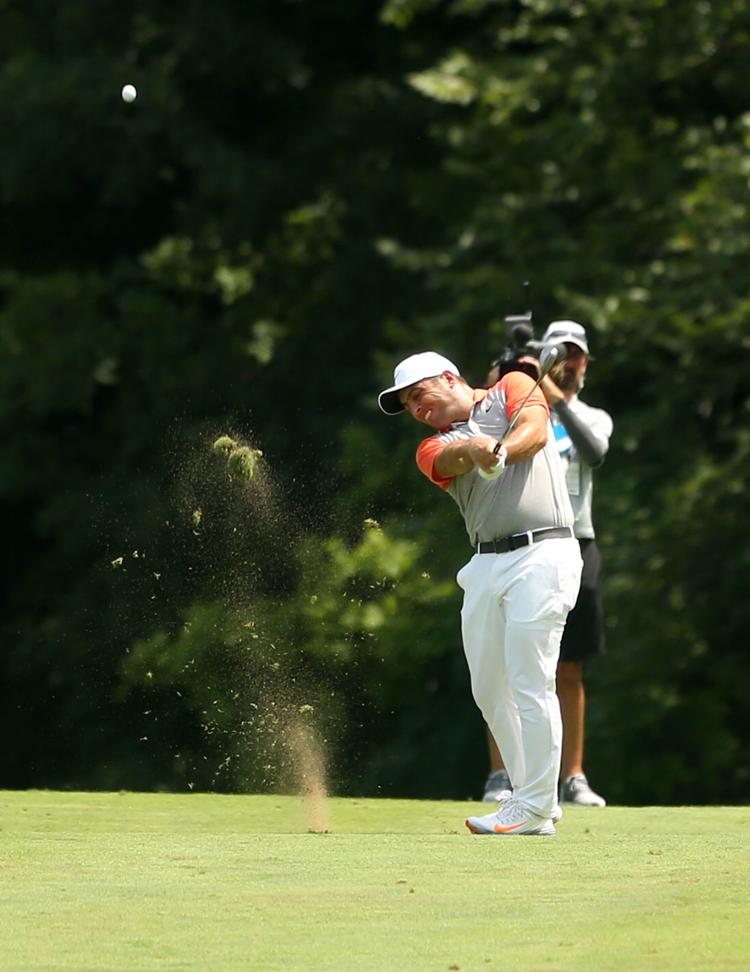 071218-JDC-Rnd1-js-014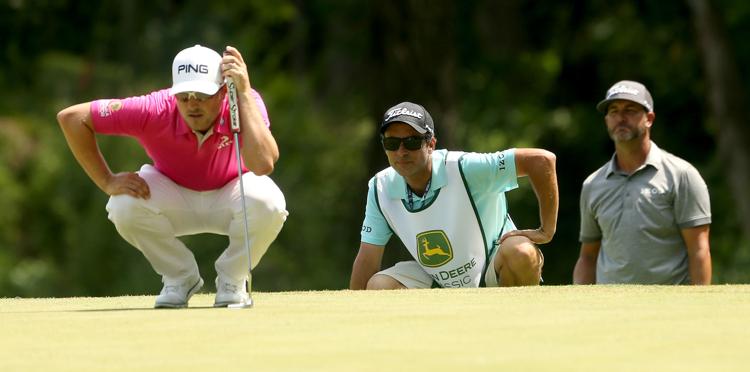 071218-JDC-Rnd1-js-015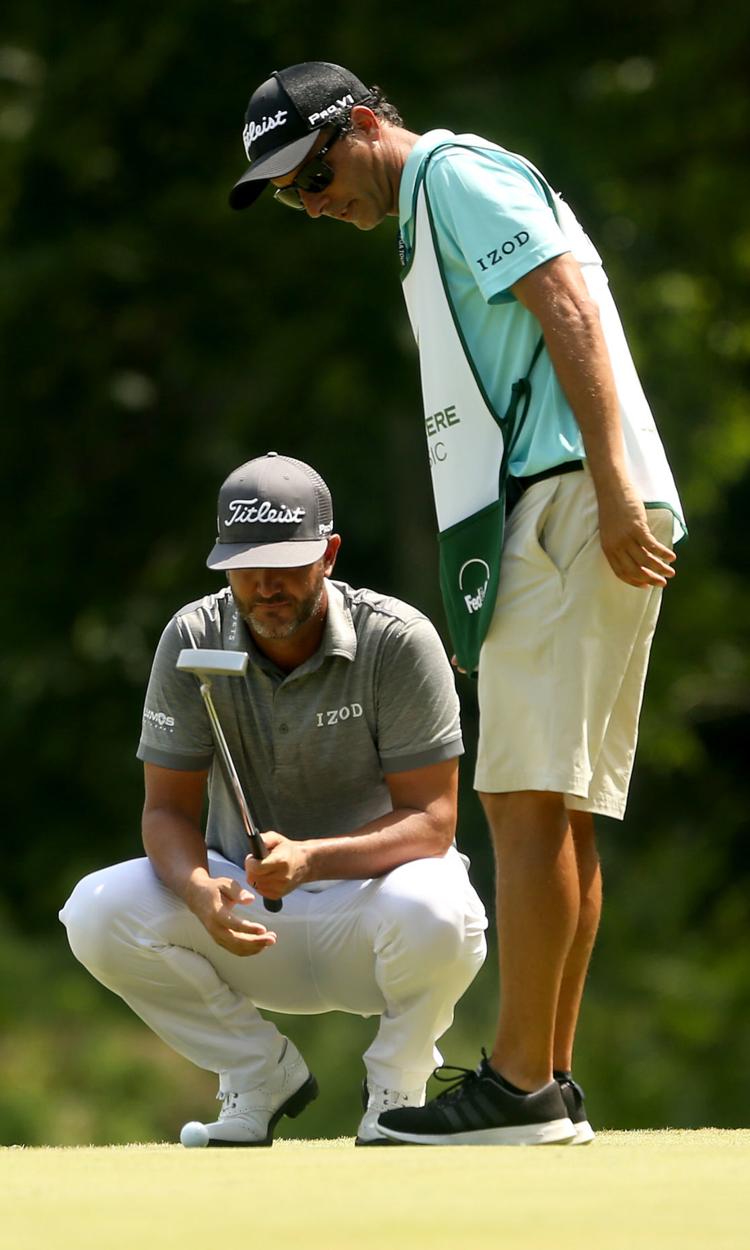 071218-JDC-Rnd1-js-016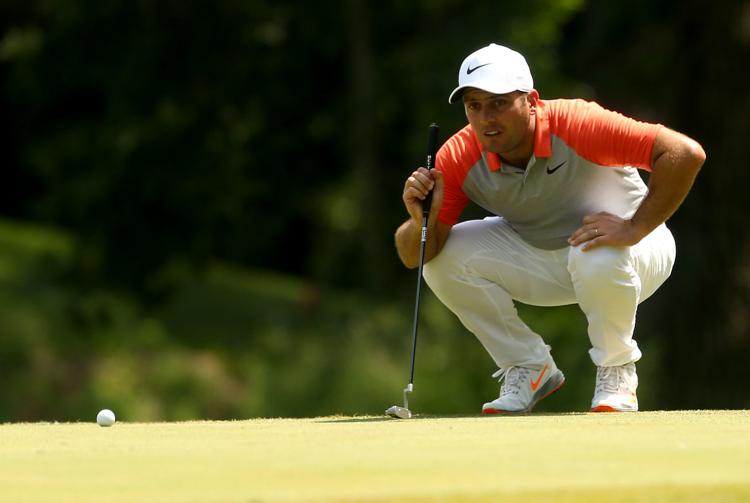 071218-JDC-Rnd1-js-017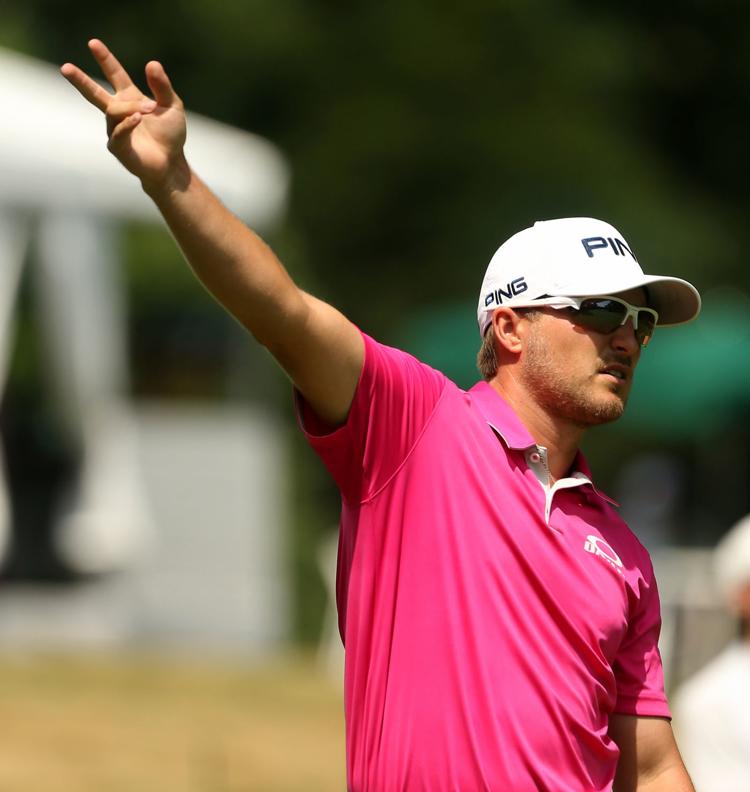 071218-JDC-Rnd1-js-018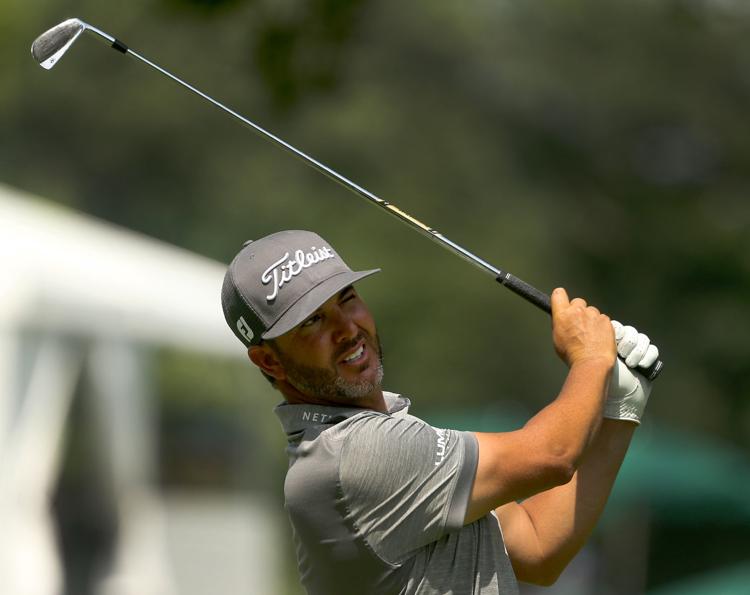 071218-JDC-Rnd1-js-019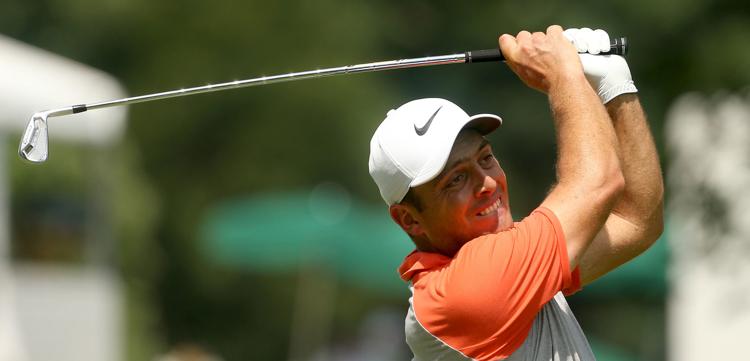 071218-JDC-Rnd1-js-020

071218-JDC-Rnd1-js-021
071218-JDC-Rnd1-js-022
071218-JDC-Rnd1-js-023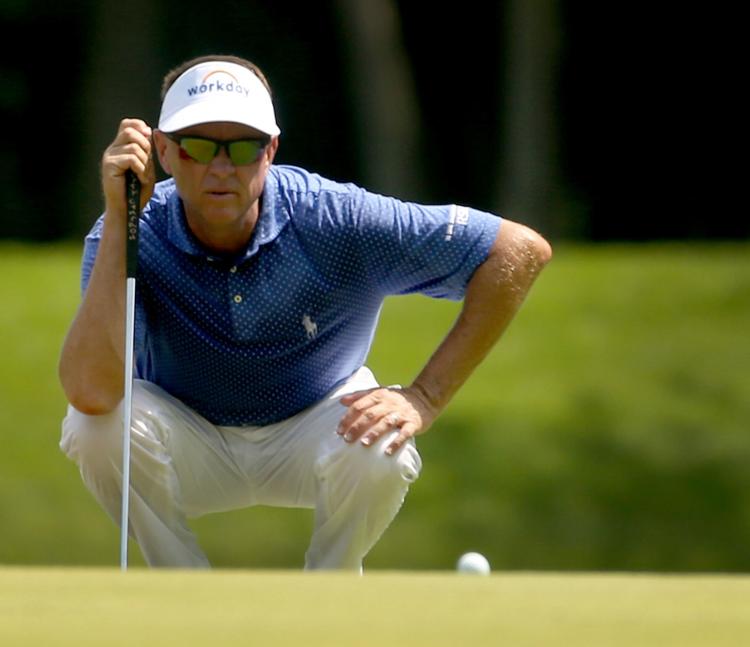 071218-JDC-Rnd1-js-024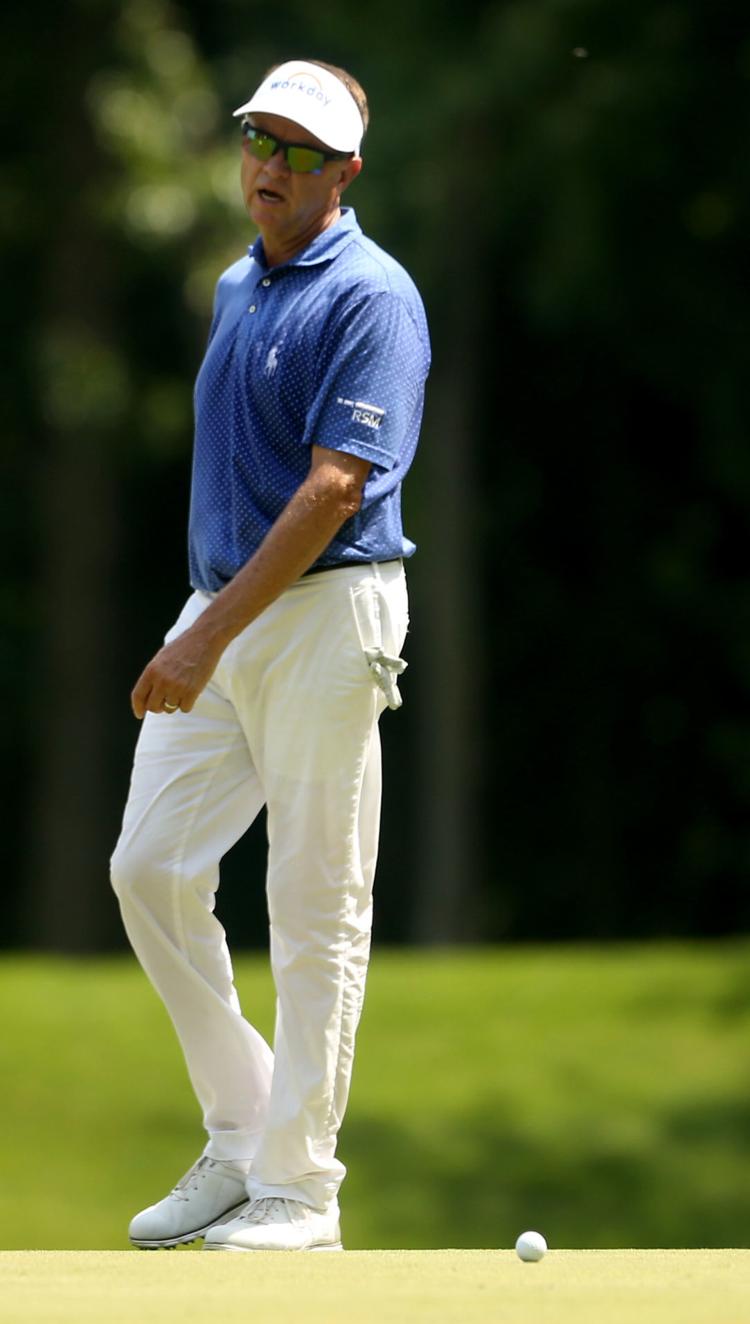 071218-JDC-Rnd1-js-025
071218-JDC-Rnd1-js-026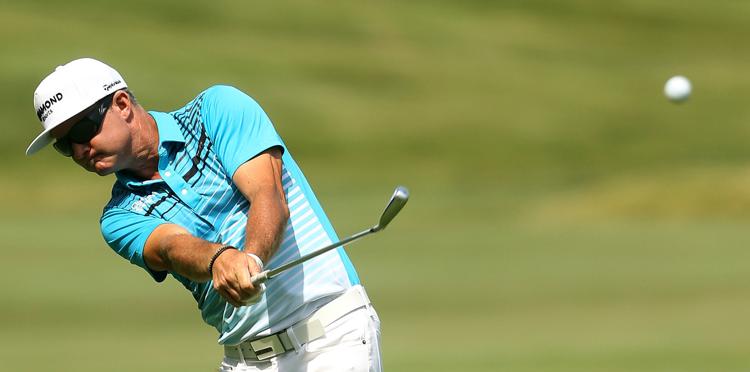 071218-JDC-Rnd1-js-027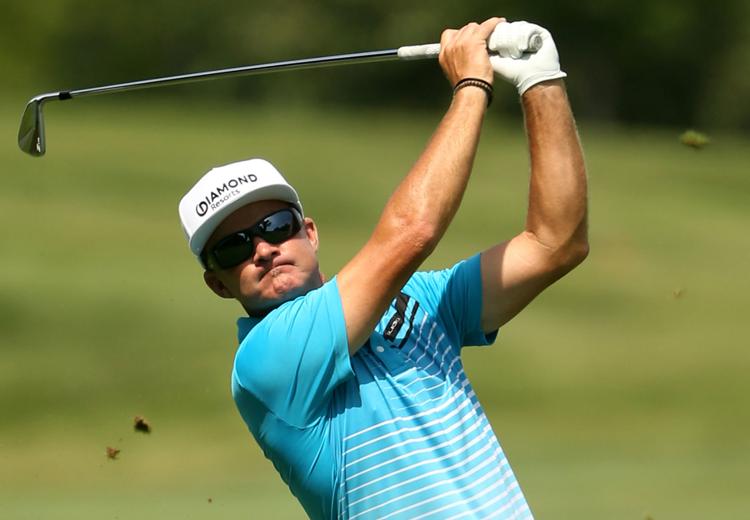 071218-JDC-Rnd1-js-028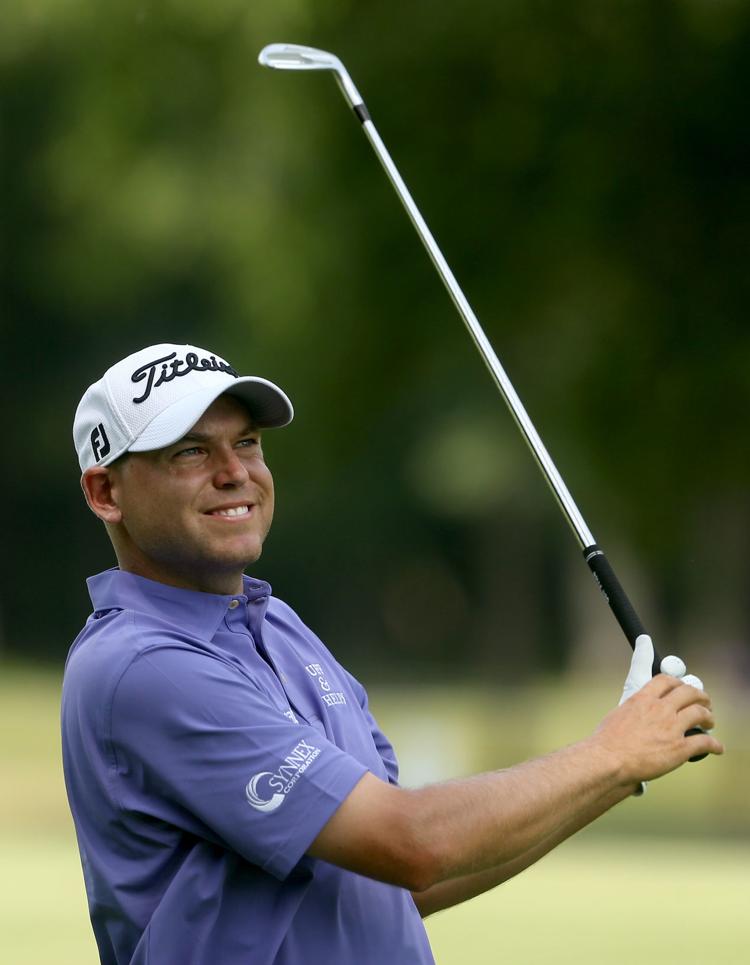 071218-JDC-Rnd1-js-029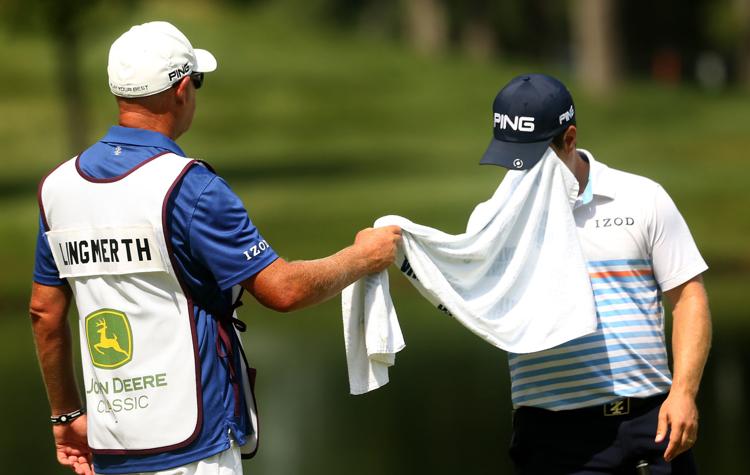 071218-JDC-Rnd1-js-030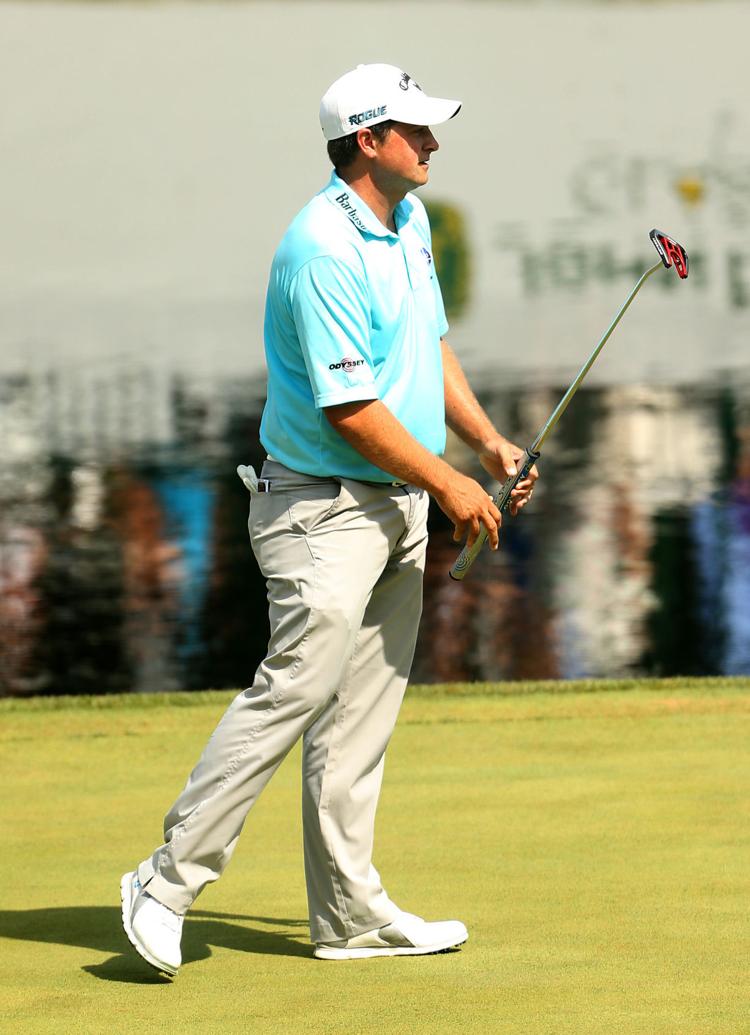 071218-JDC-Rnd1-js-031
John Deere Classic: 1st Round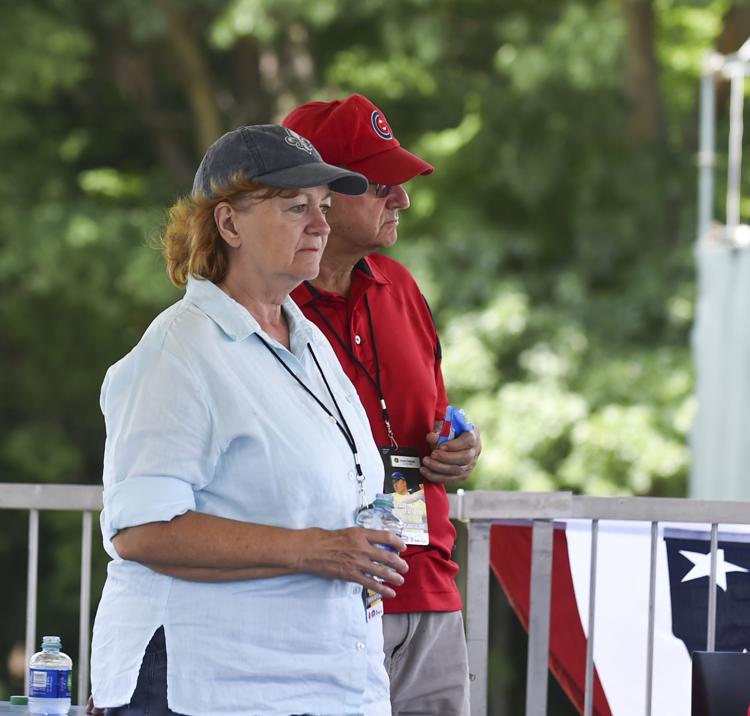 John Deere Classic: 1st Round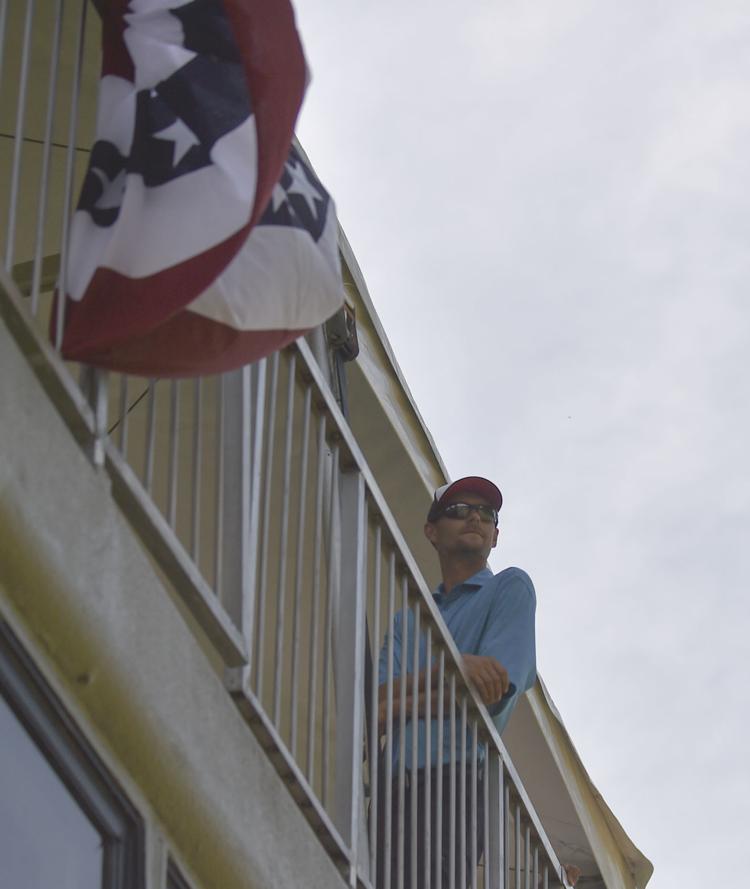 John Deere Classic: 1st Round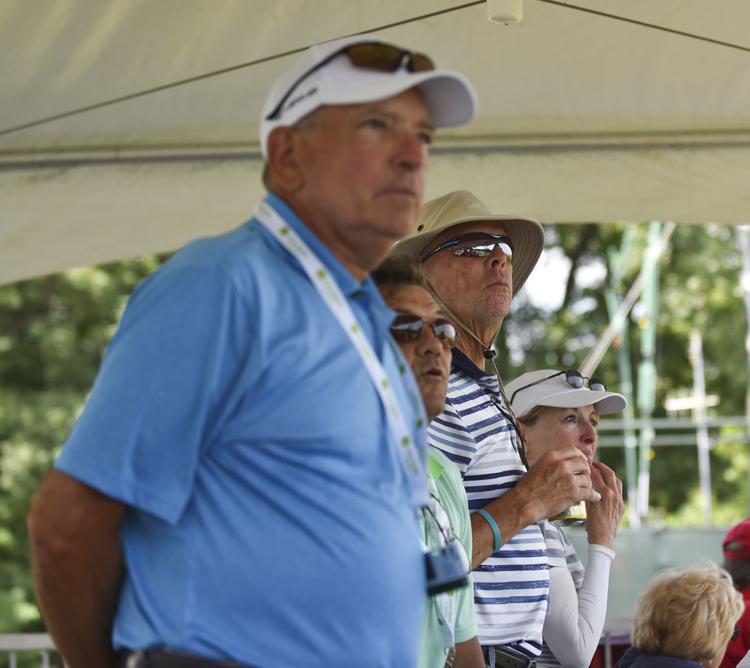 John Deere Classic: 1st Round
John Deere Classic: 1st Round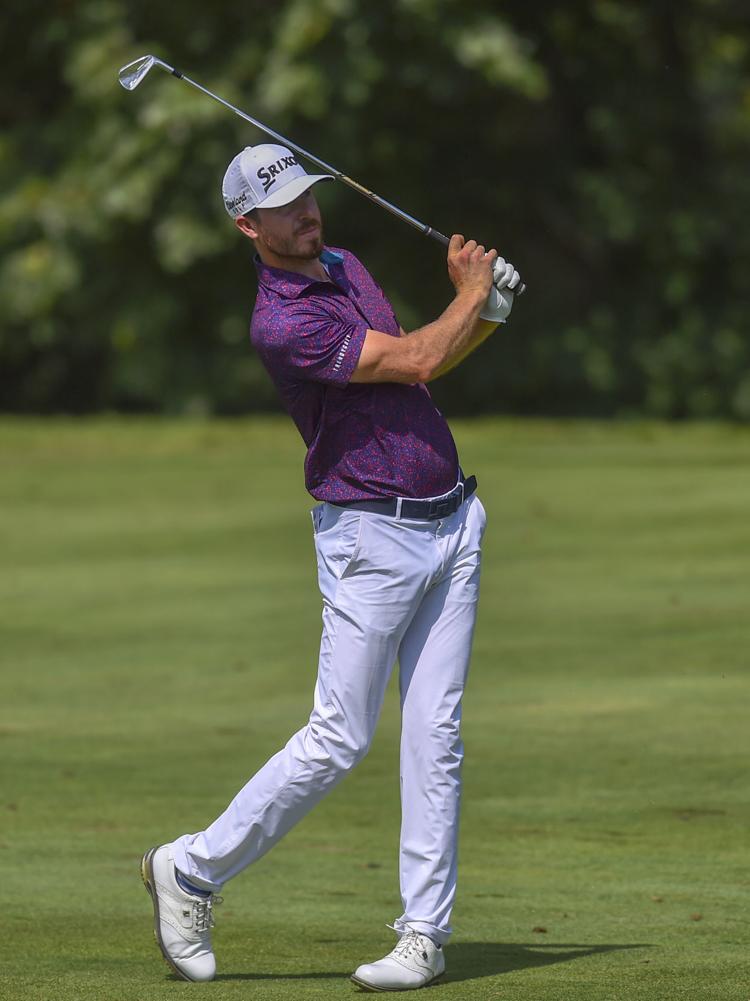 John Deere Classic: 1st Round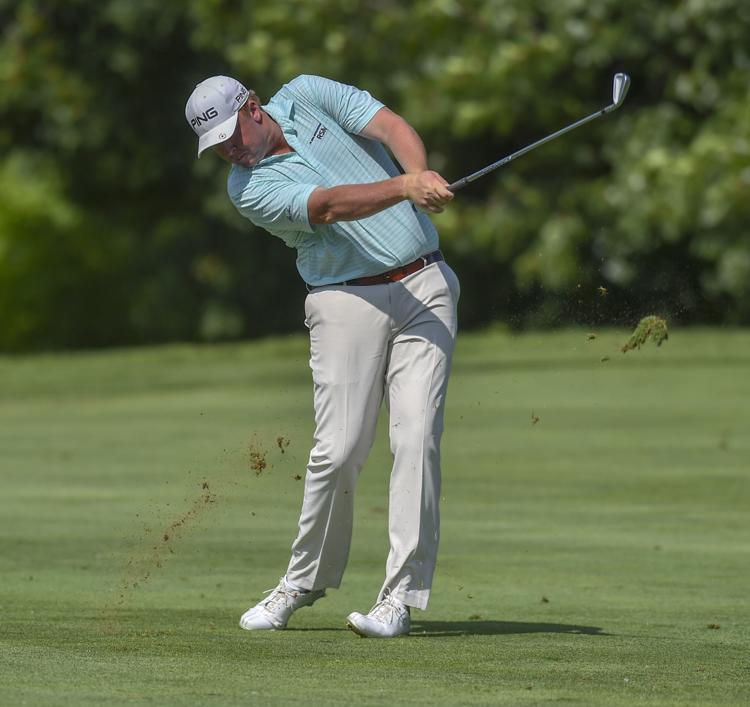 John Deere Classic: 1st Round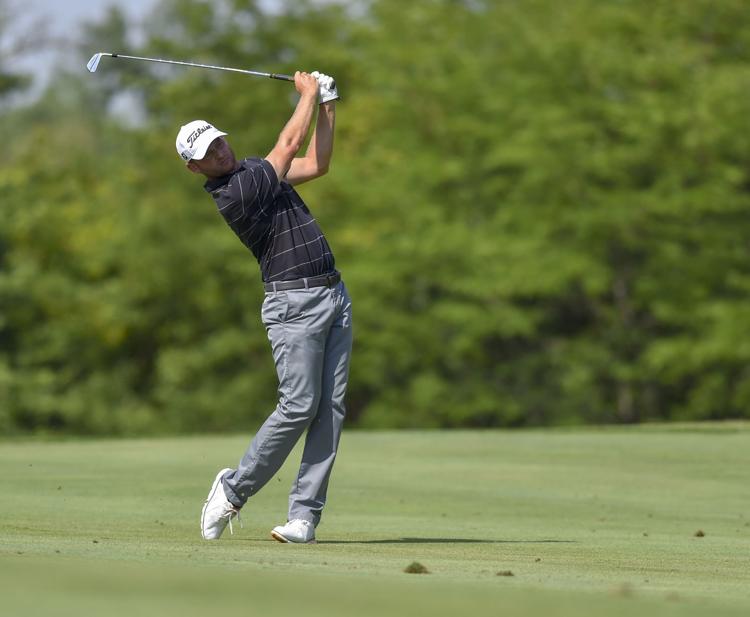 John Deere Classic: 1st Round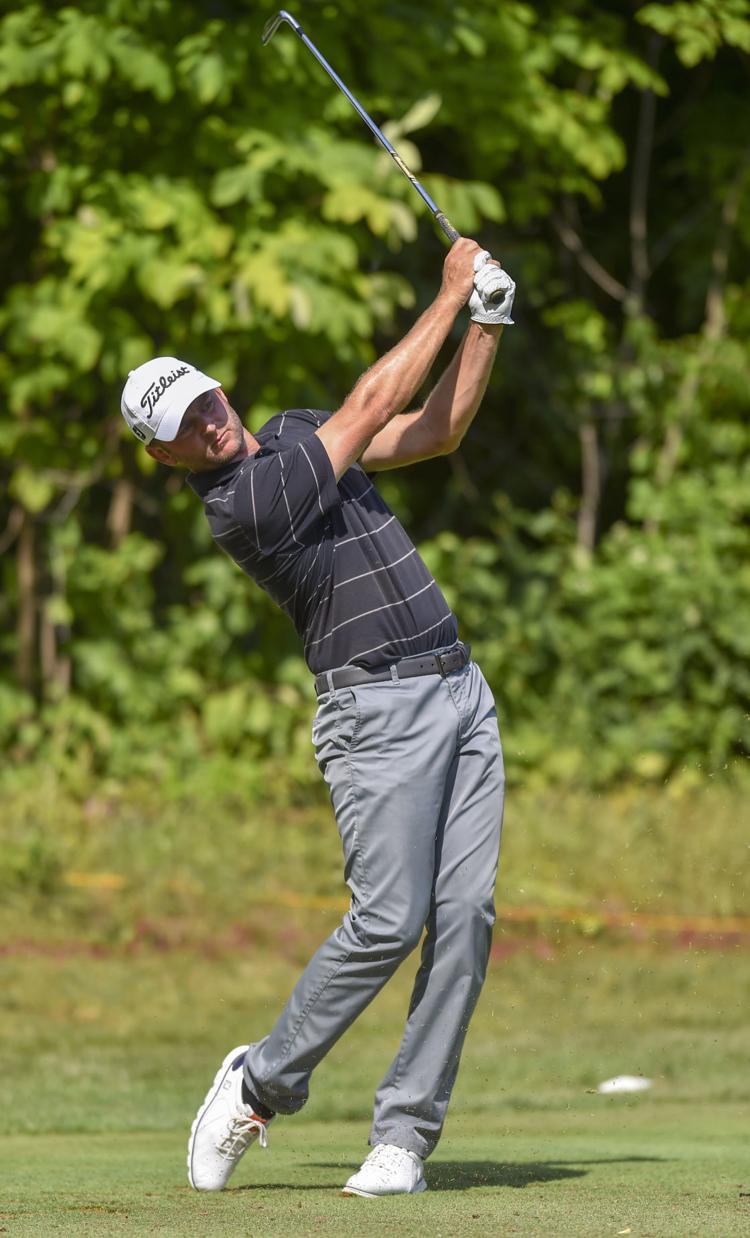 John Deere Classic: 1st Round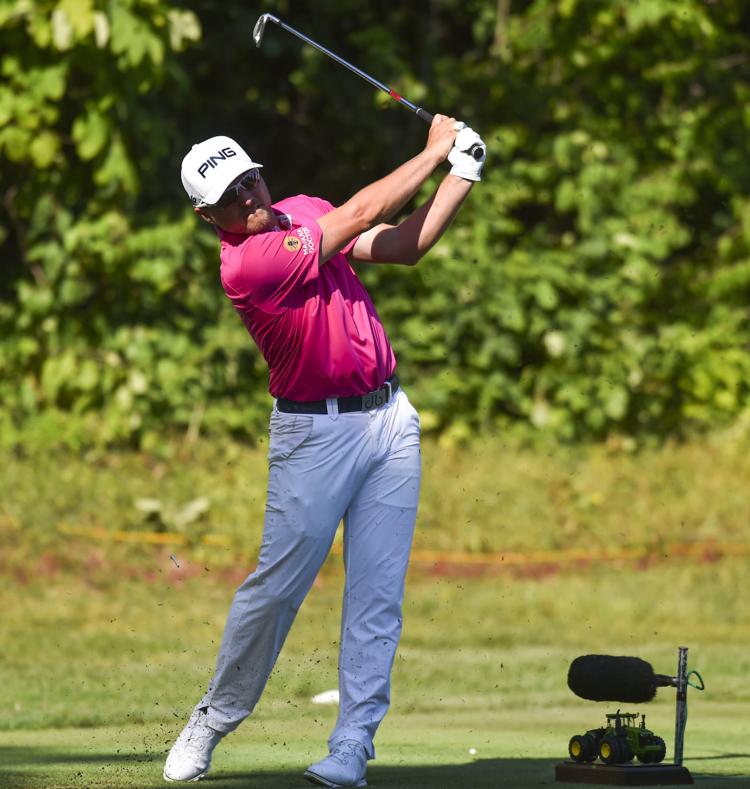 John Deere Classic: 1st Round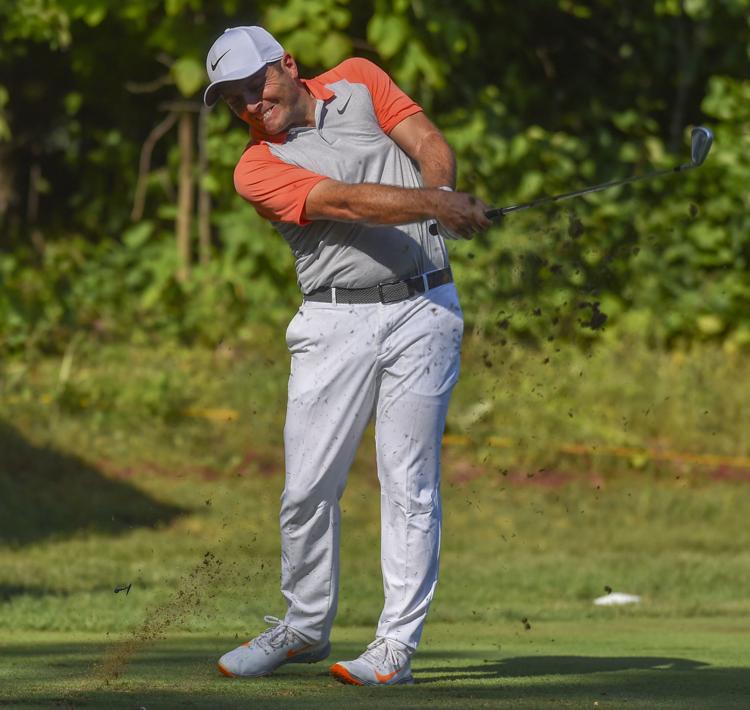 John Deere Classic: 1st Round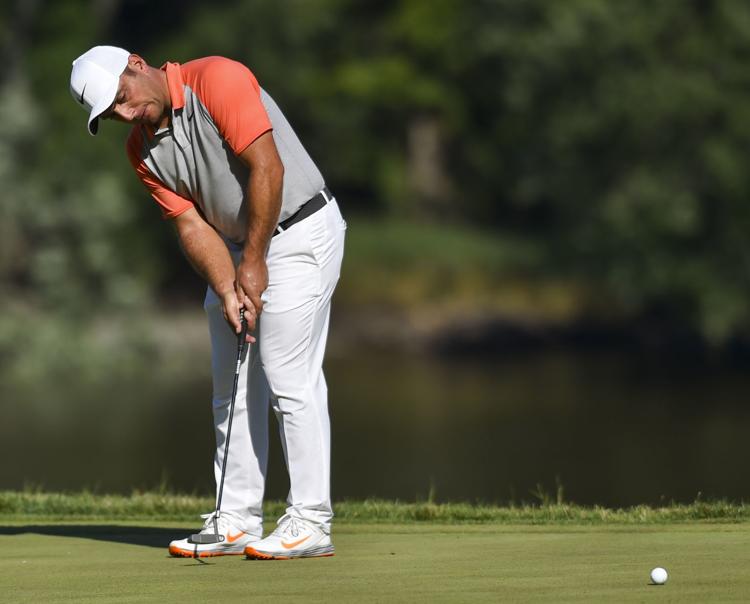 John Deere Classic: 1st Round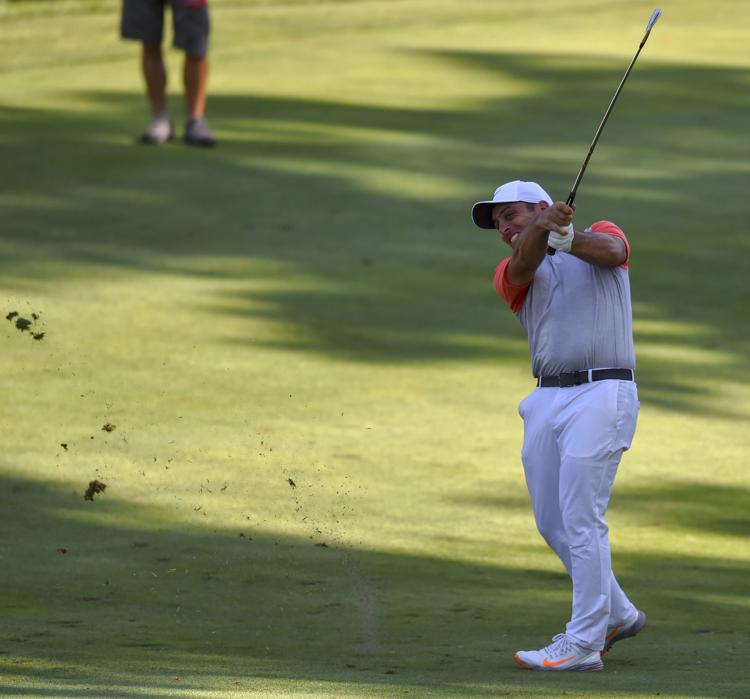 John Deere Classic: 1st Round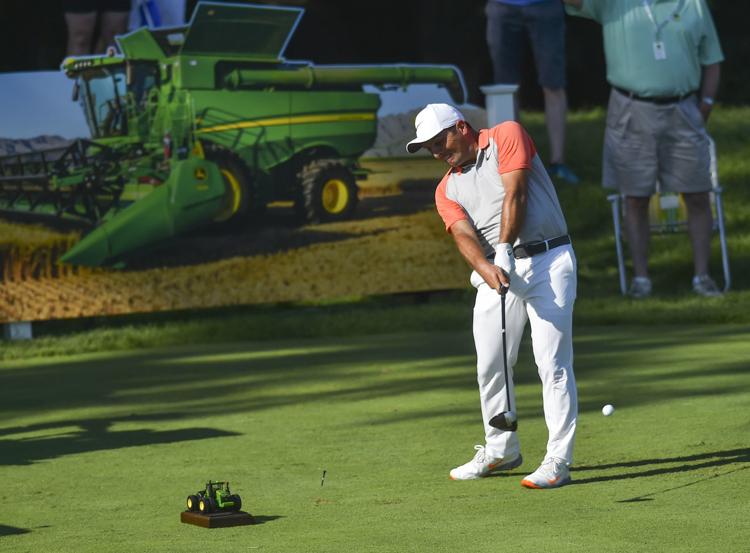 John Deere Classic: 1st Round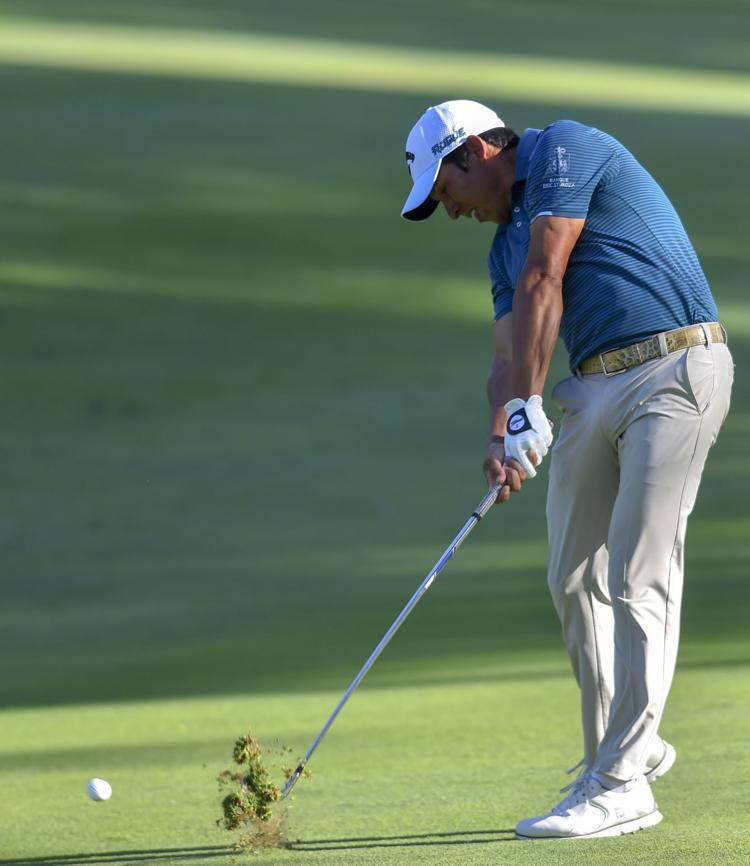 John Deere Classic: 1st Round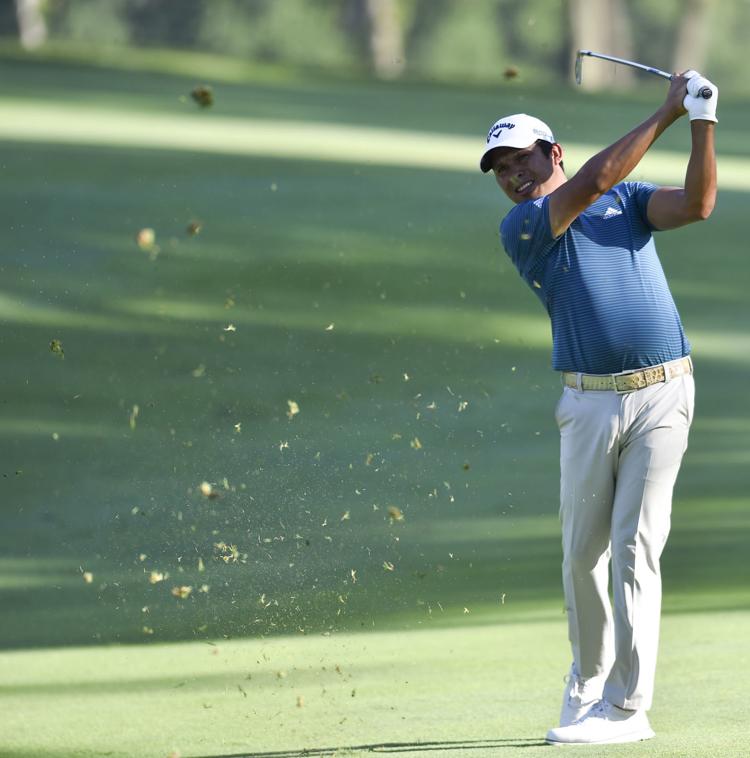 John Deere Classic: 1st Round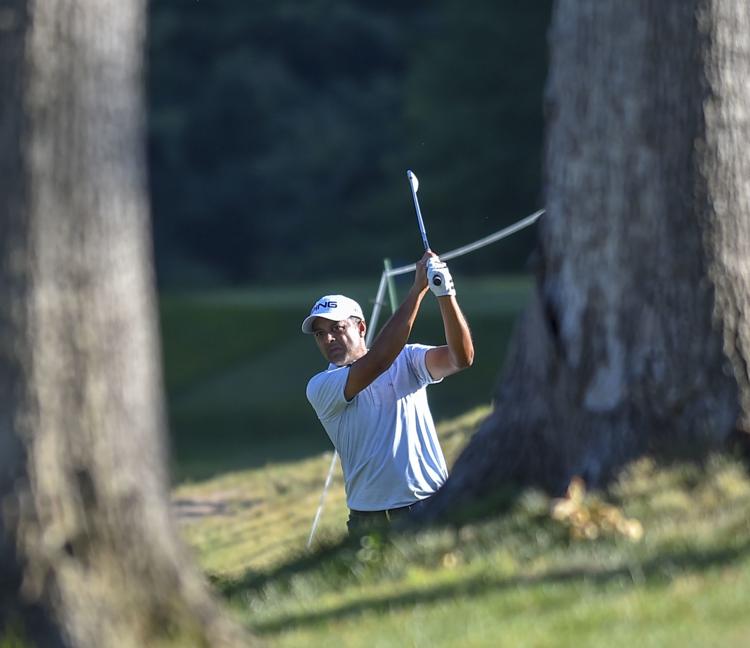 John Deere Classic: 1st Round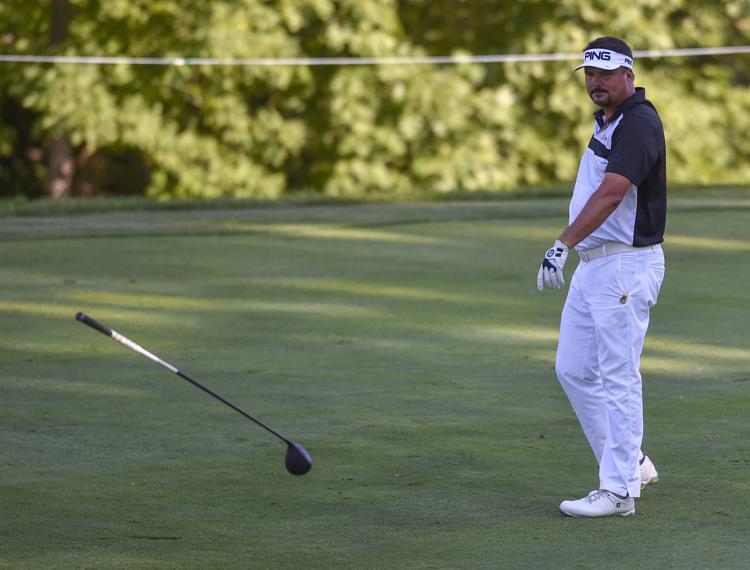 John Deere Classic: 1st Round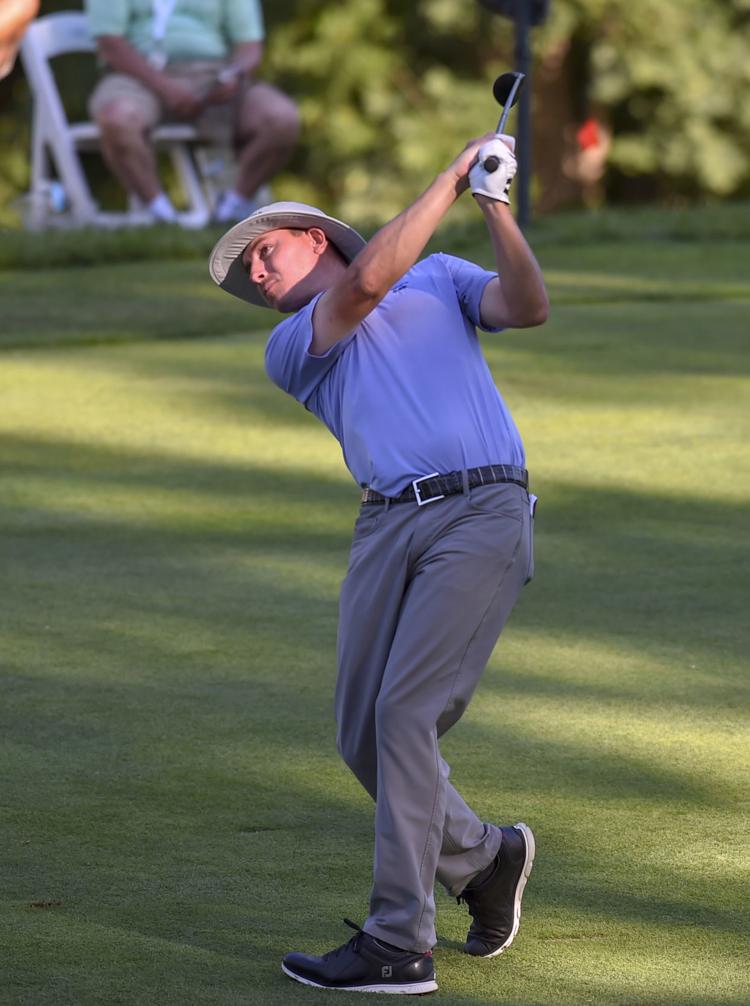 John Deere Classic: 1st Round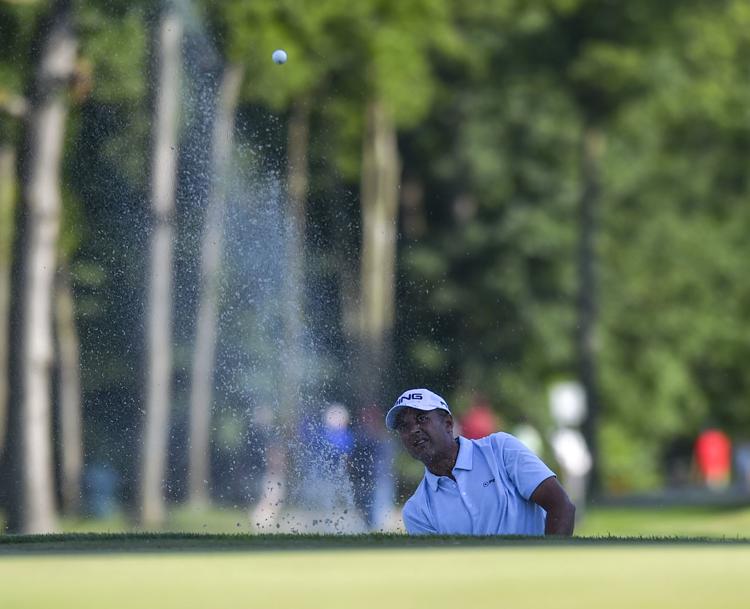 John Deere Classic: 1st Round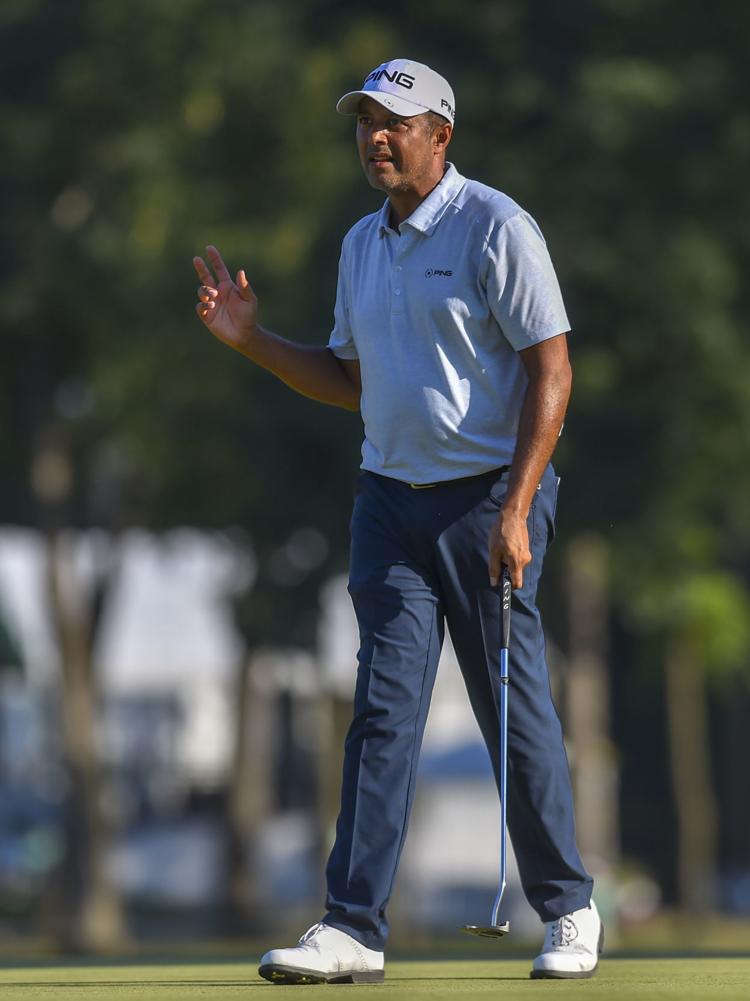 John Deere Classic: 1st Round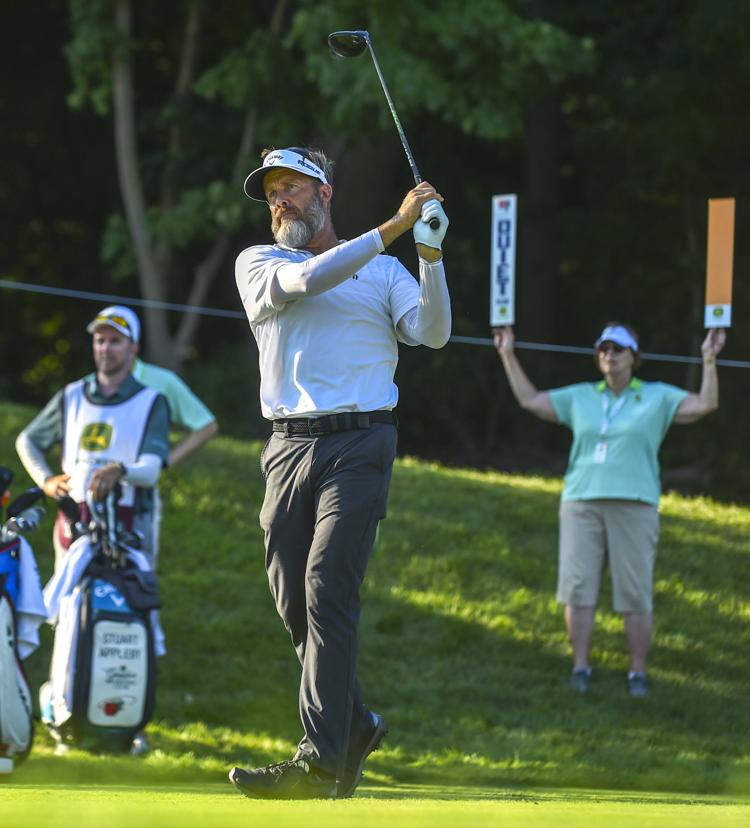 John Deere Classic: 1st Round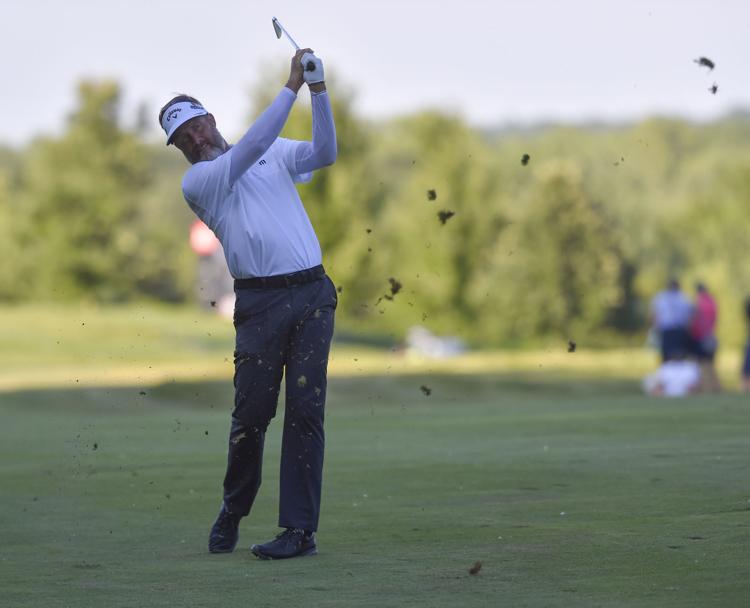 John Deere Classic: 1st Round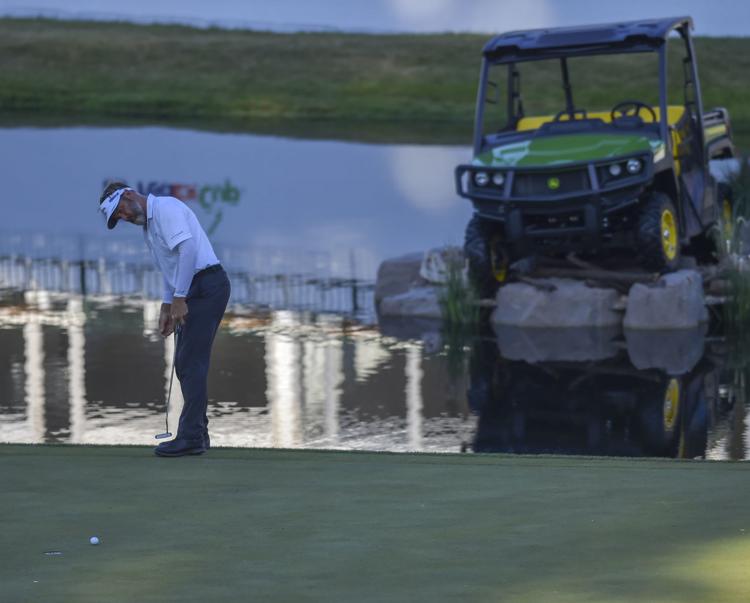 John Deere Classic: 1st Round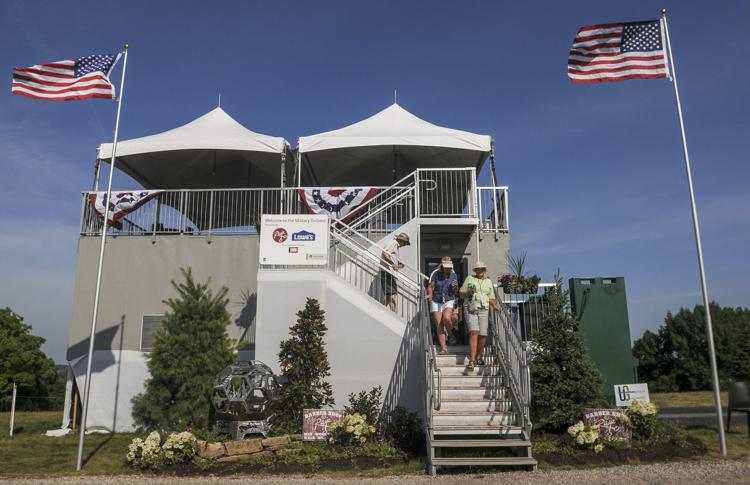 071218-JDC-Jess-01.jpg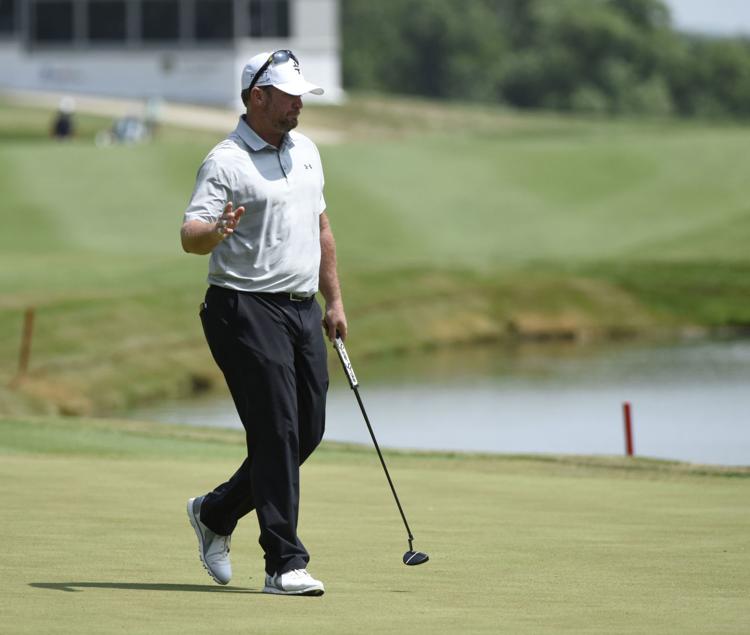 071218-JDC-Jess-02.jpg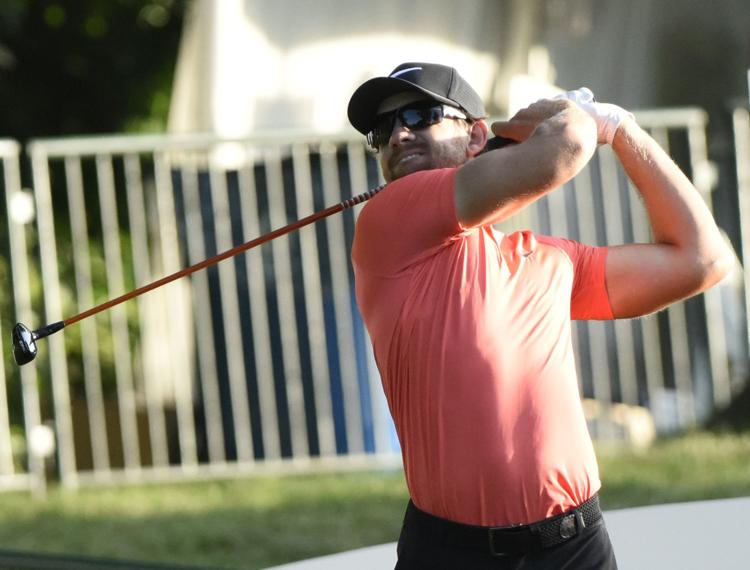 071218-JDC-Jess-03.jpg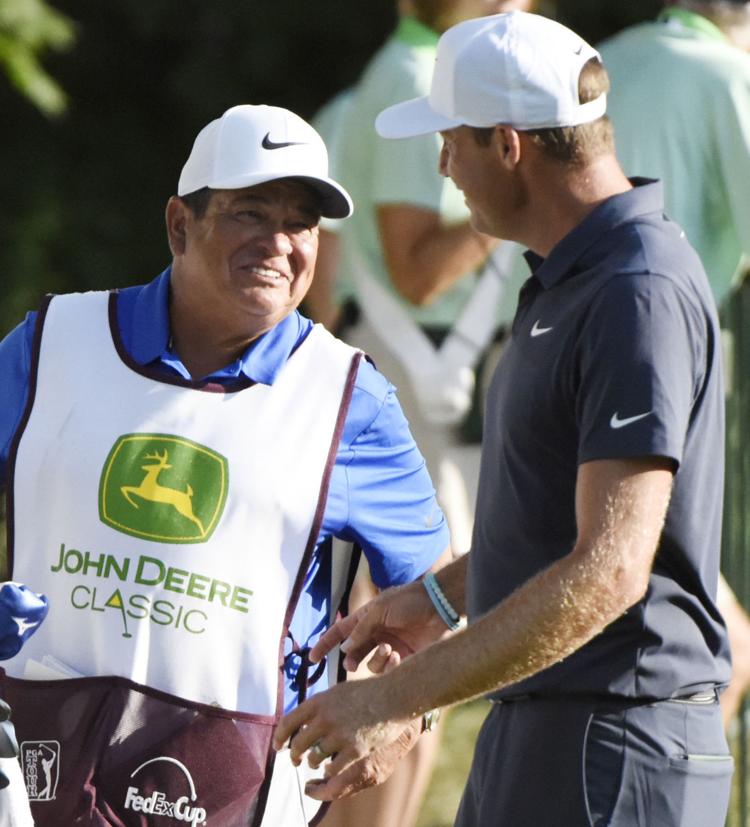 071218-JDC-Jess-04.jpg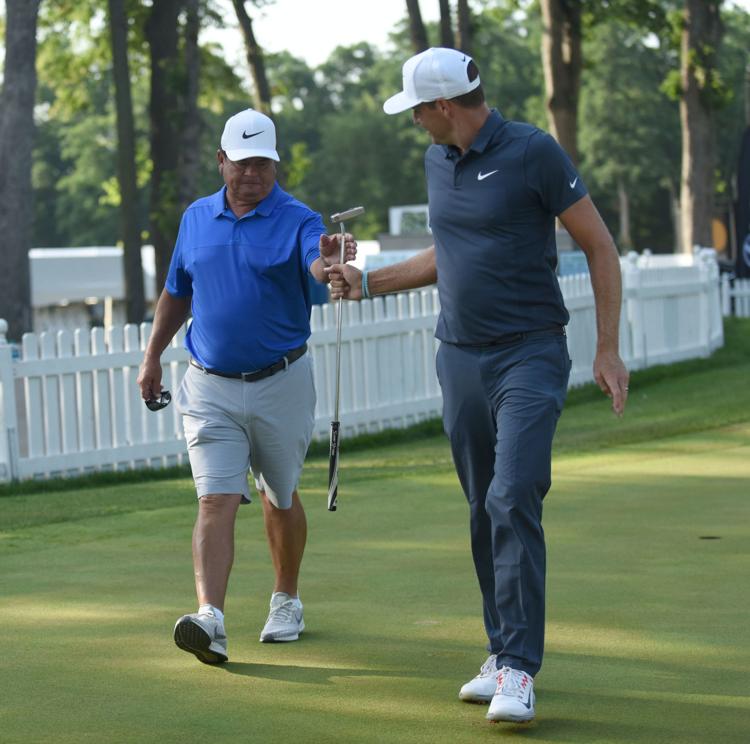 071218-JDC-Jess-05.jpg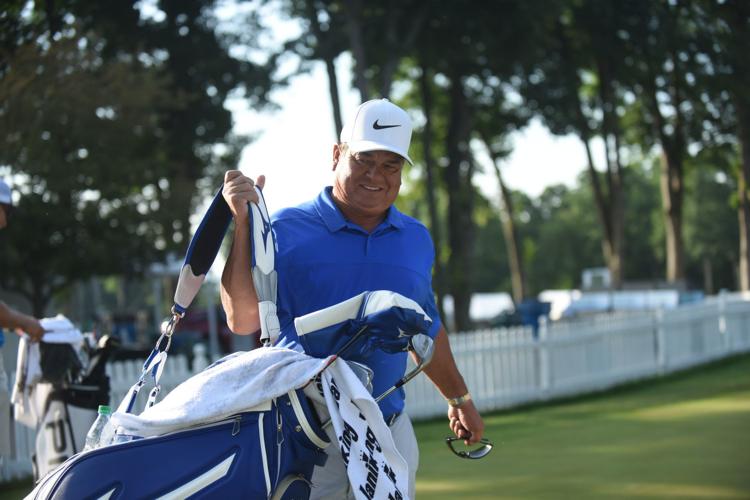 071218-JDC-Jess-06.jpg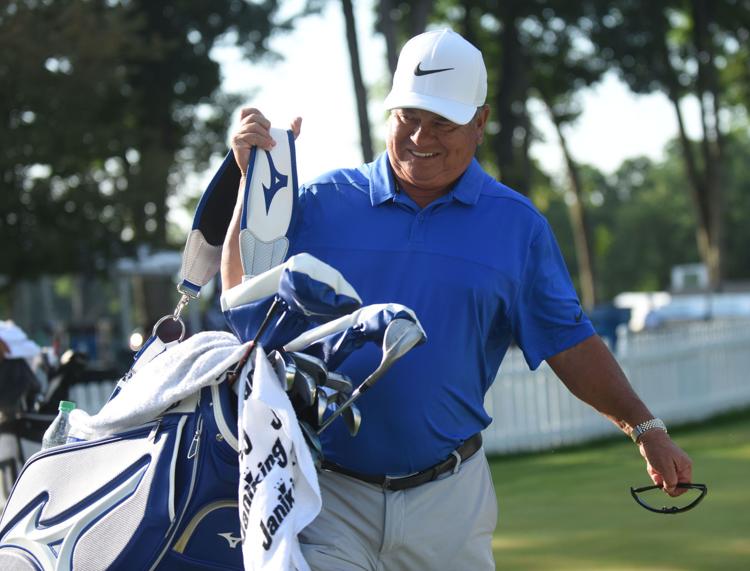 071218-JDC-Jess-07.jpg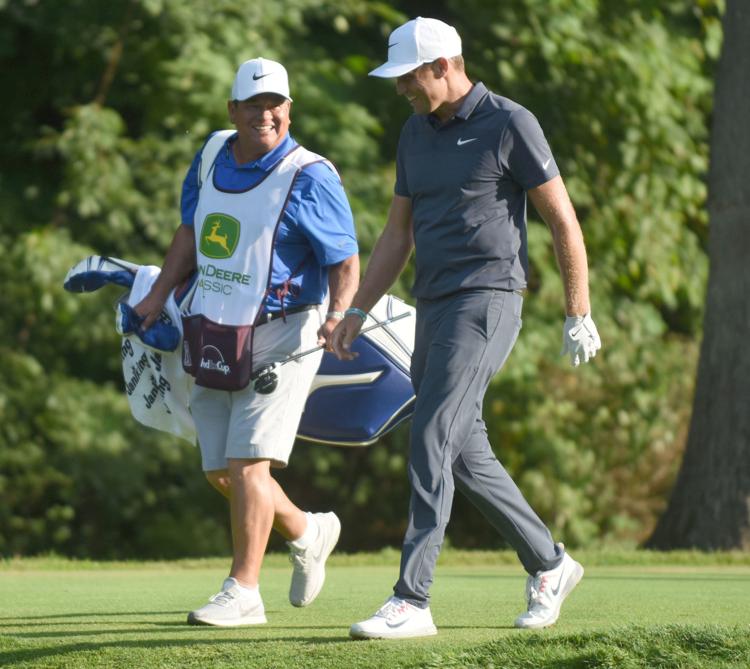 071218-JDC-Jess-08.jpg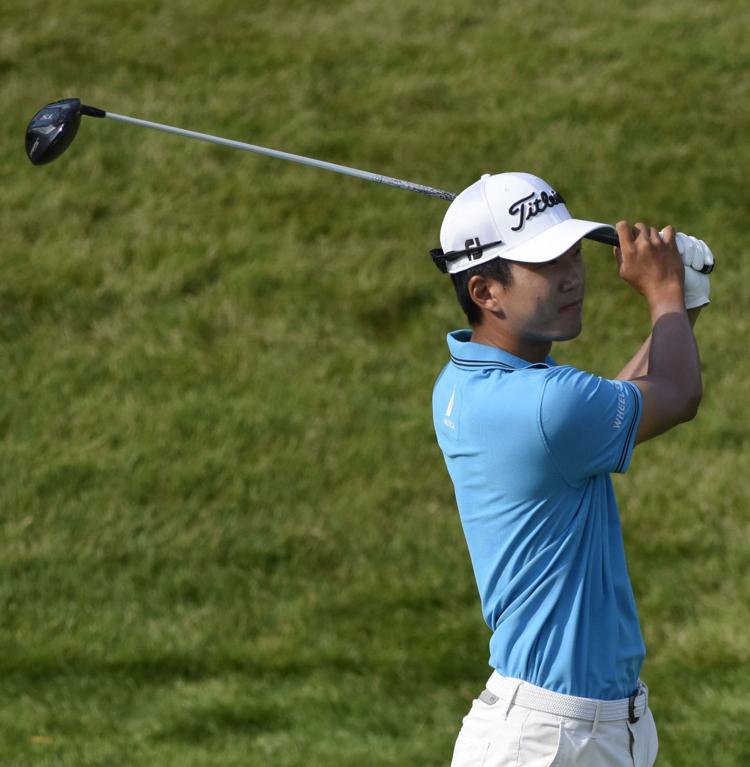 071218-JDC-Jess-09.jpg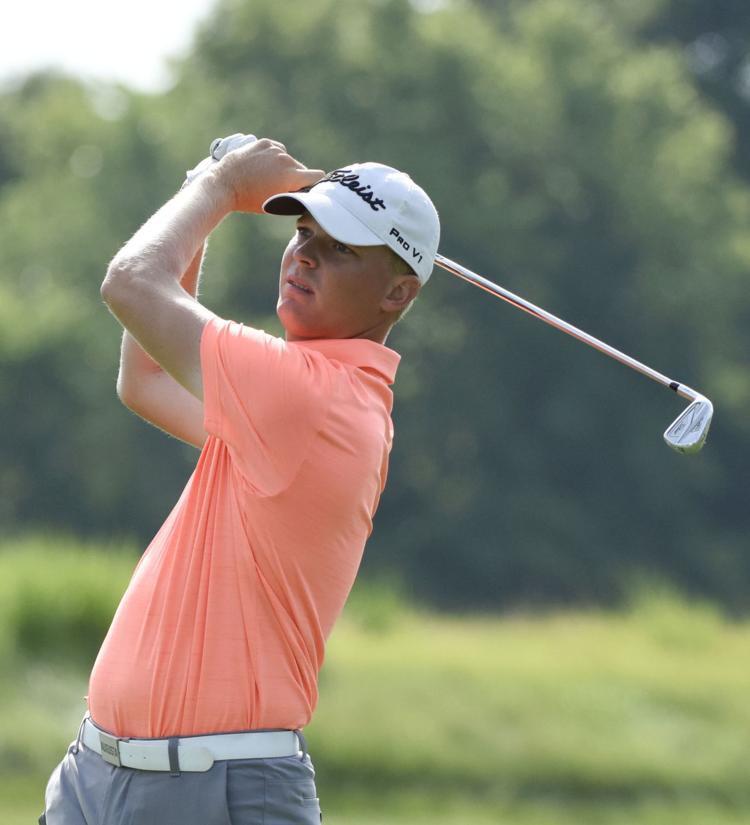 071218-JDC-Jess-011.jpg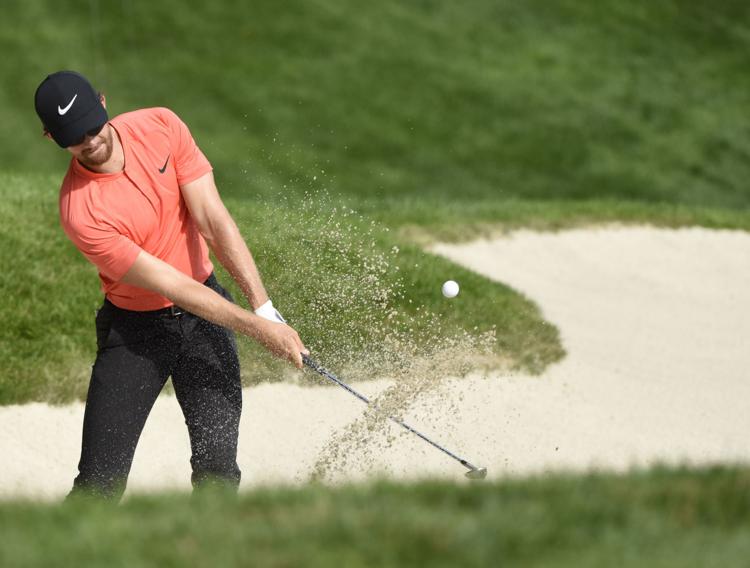 071218-JDC-Jess-013.jpg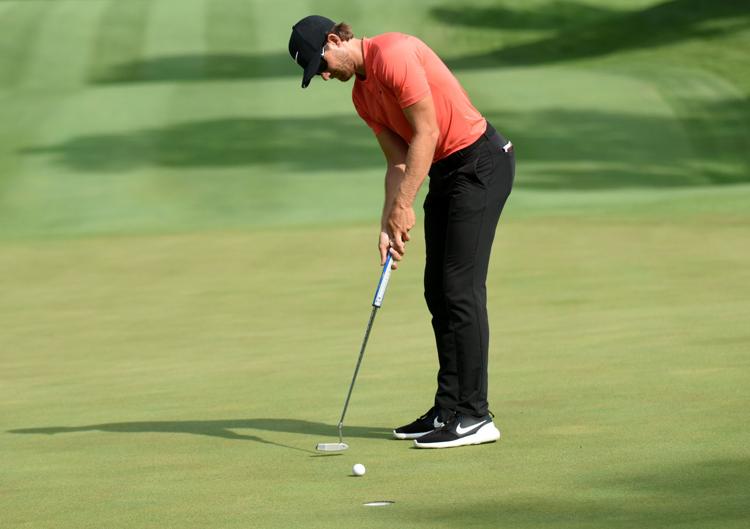 071218-JDC-Jess-014.jpg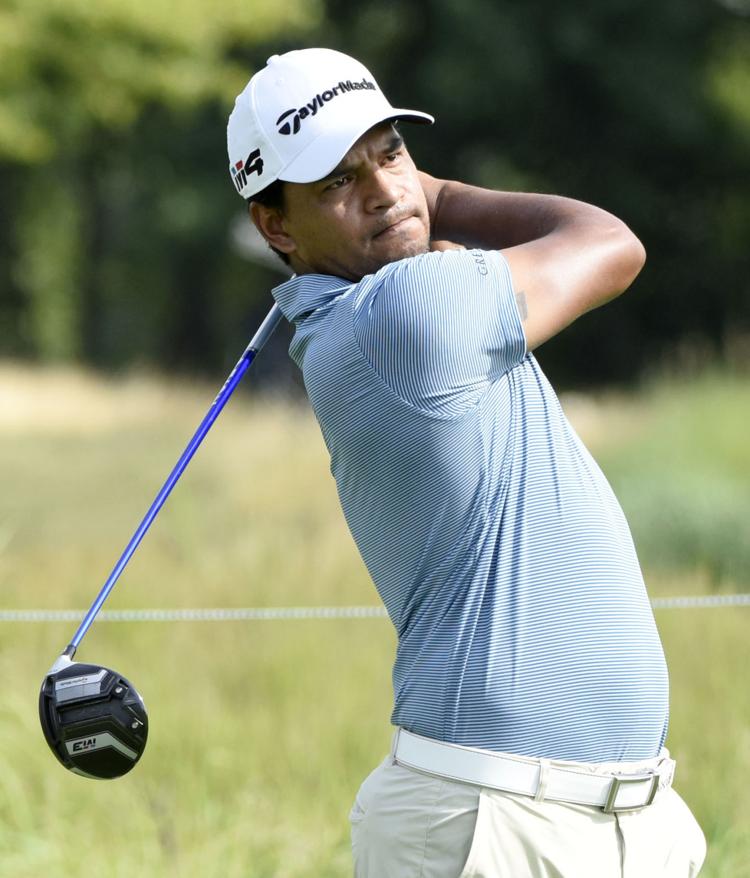 071218-JDC-Jess-015.jpg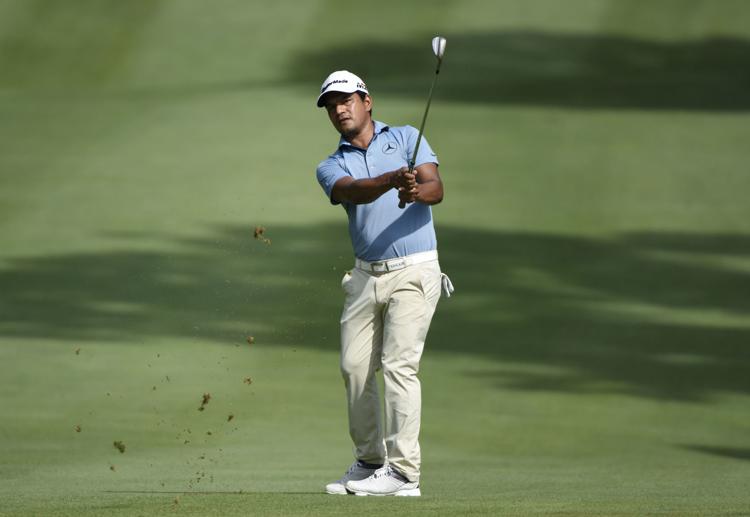 071218-JDC-Jess-016.jpg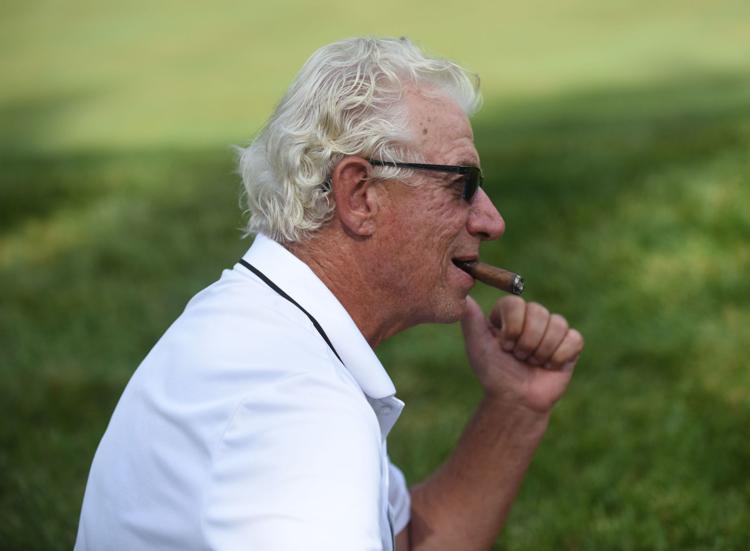 071218-JDC-Jess-017.jpg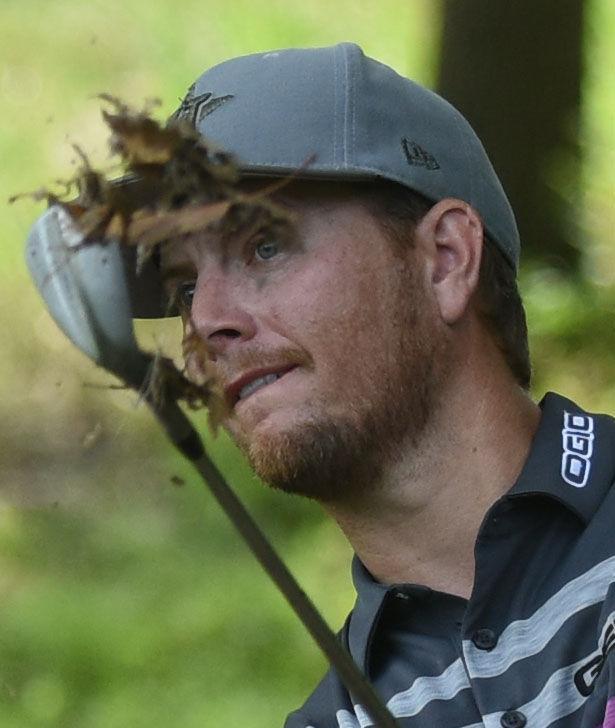 071218-JDC-Jess-018.jpg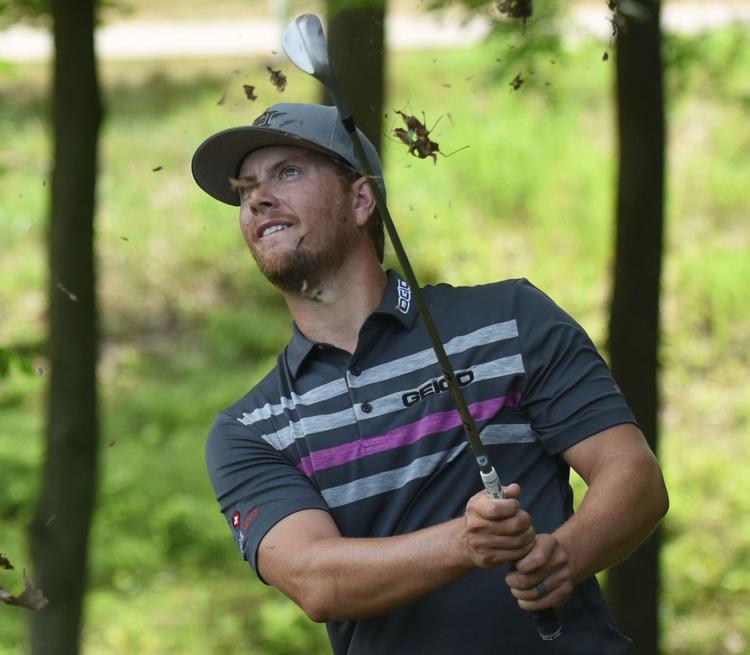 071218-JDC-Jess-019.jpg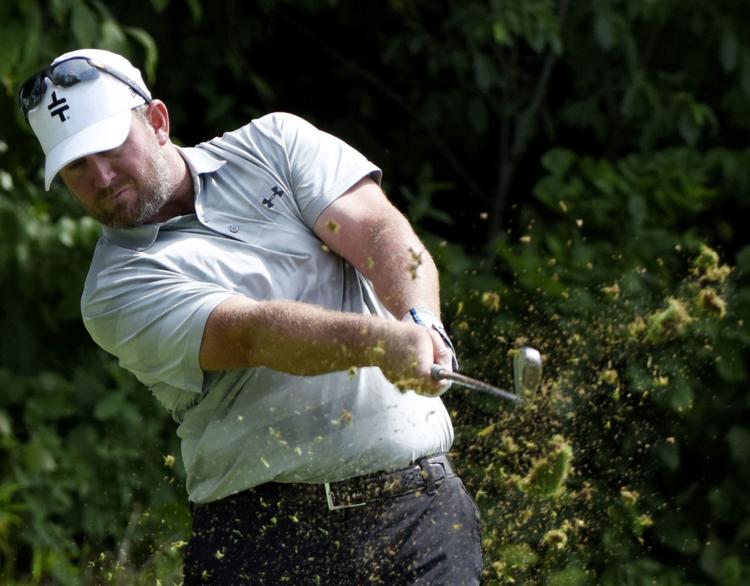 071218-JDC-Jess-020.jpg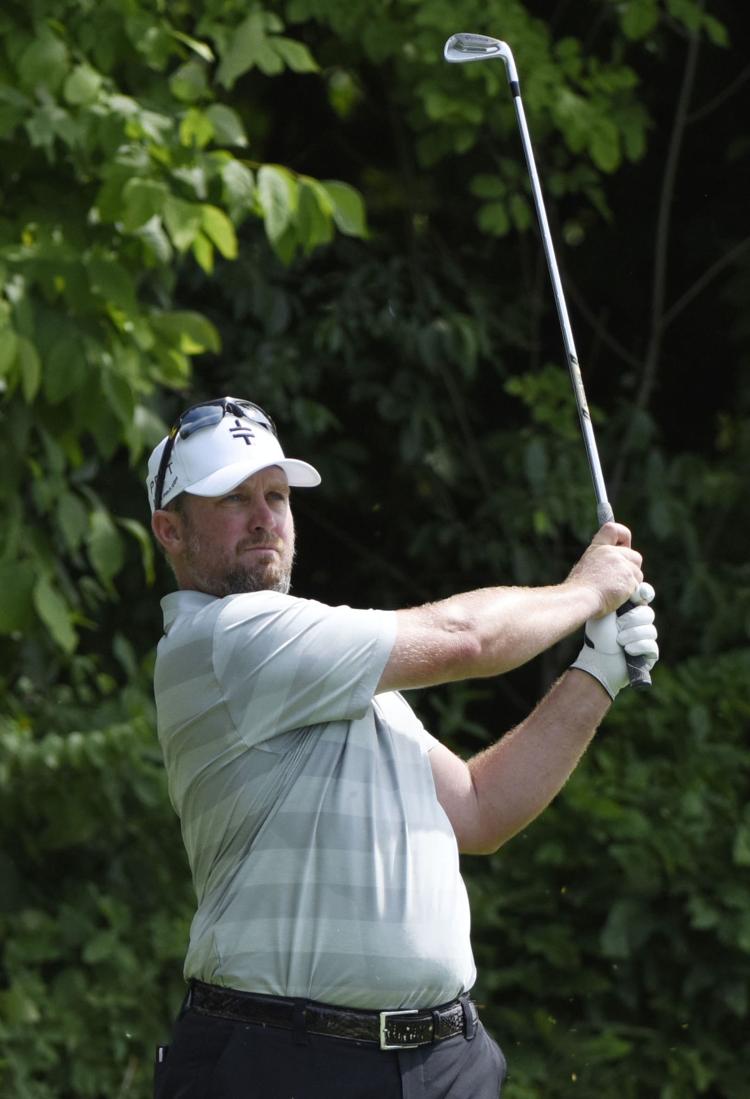 071218-JDC-Jess-021.jpg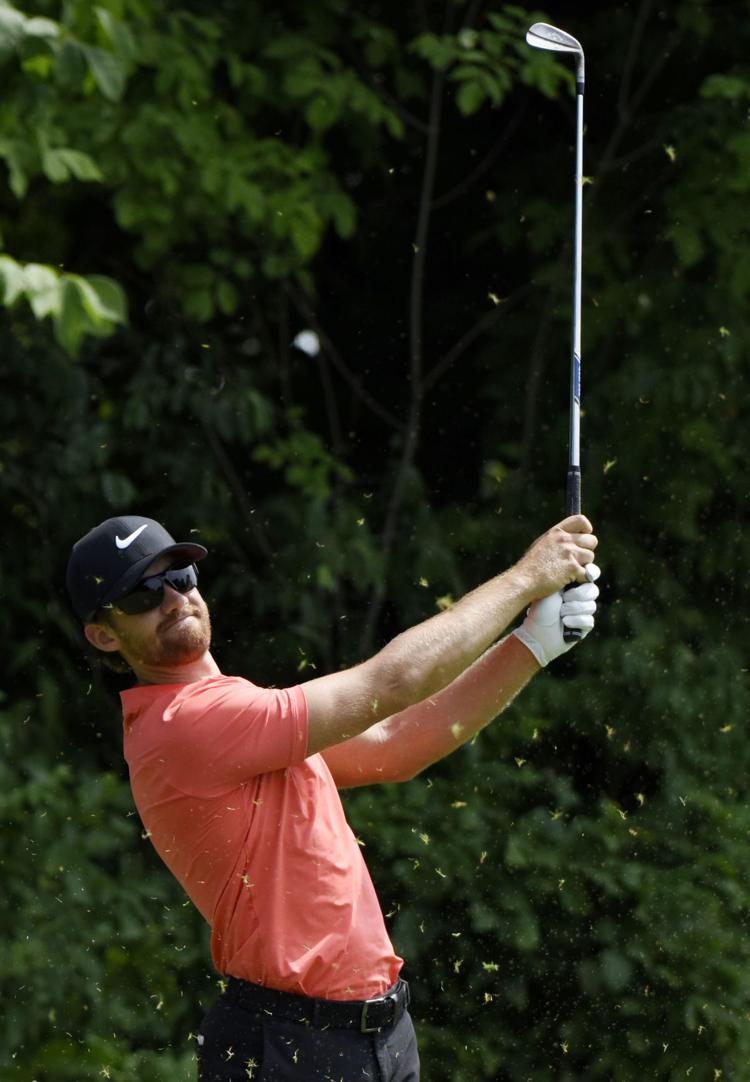 071218-JDC-Jess-022.jpg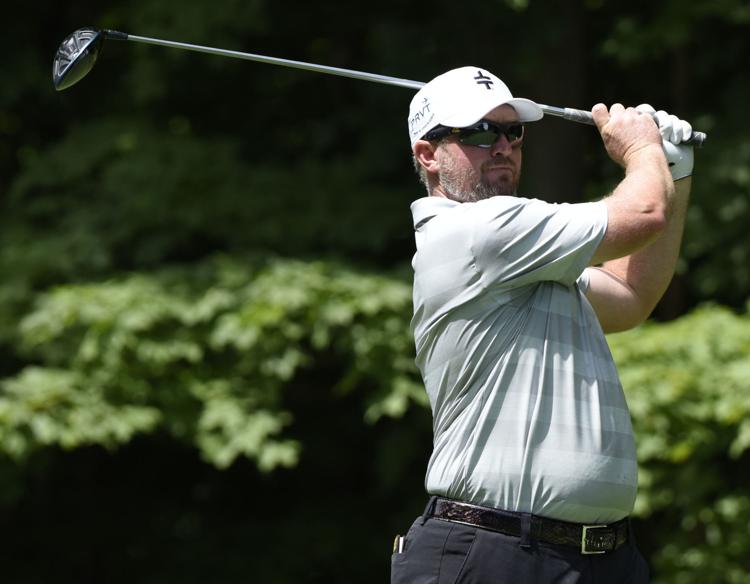 071218-JDC-Jess-023.jpg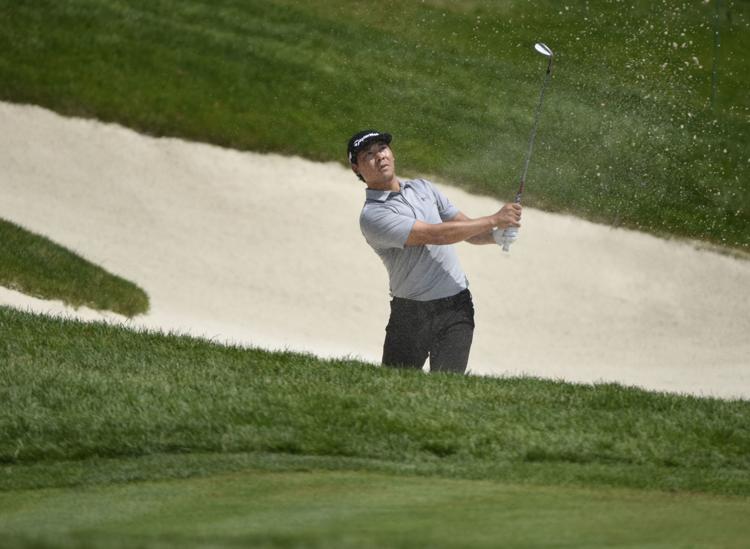 071218-JDC-Jess-024.jpg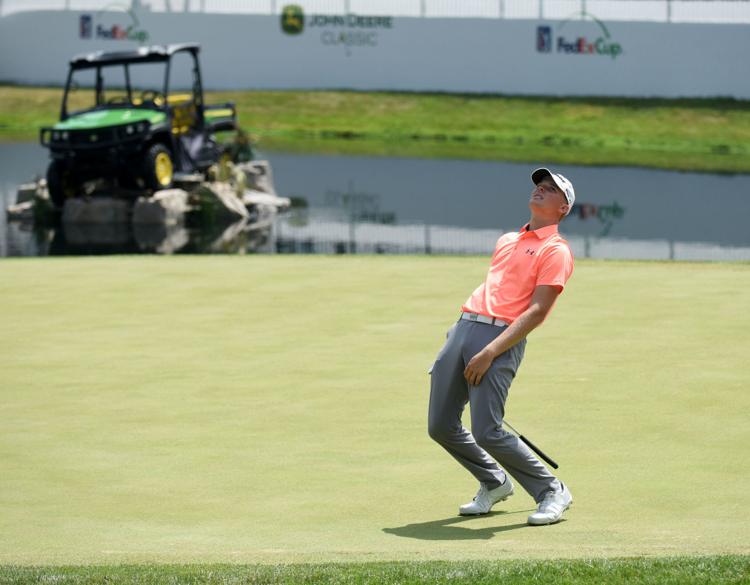 071218-JDC-Jess-026.jpg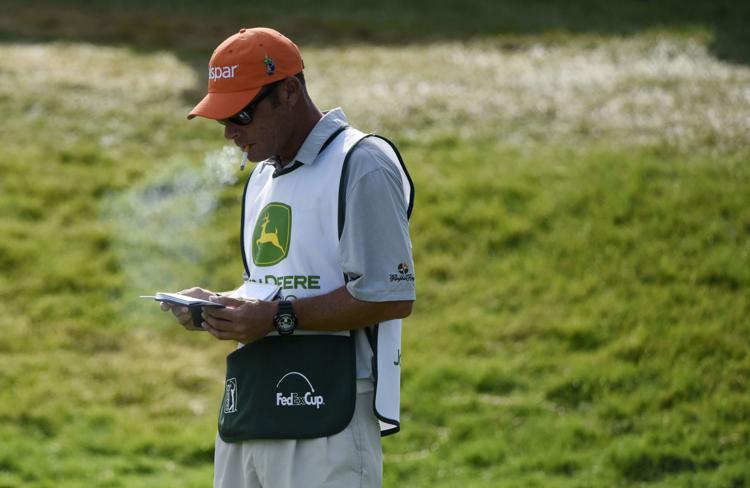 071218-JDC-Jess-027.jpg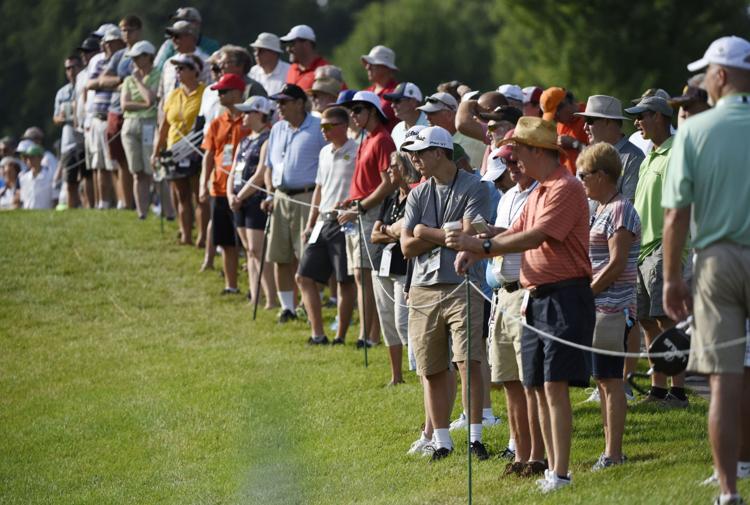 071218-JDC-Jess-028.jpg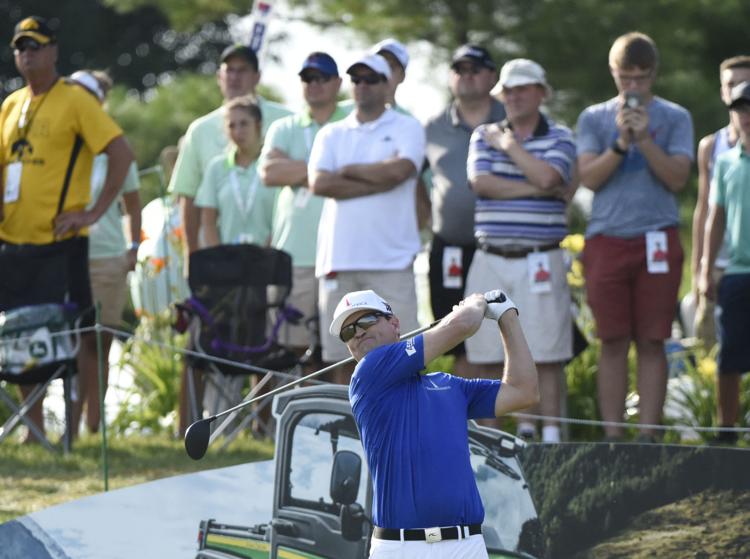 071218-JDC-Jess-029.jpg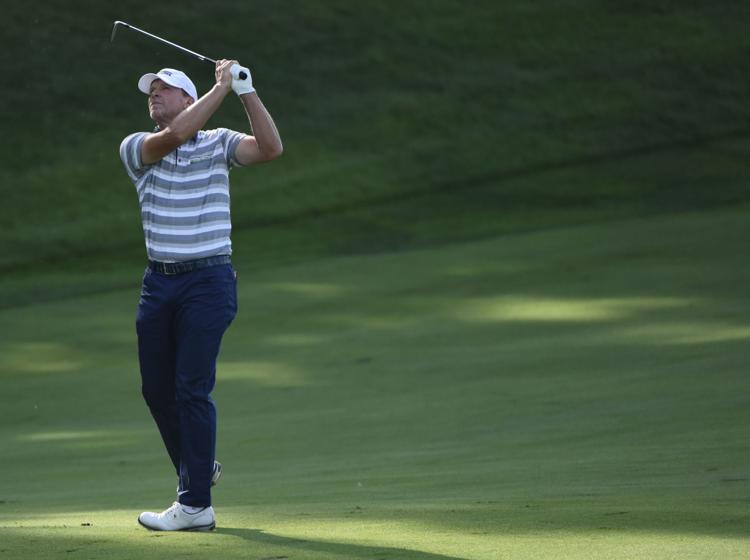 John Deere Classic: 1st Round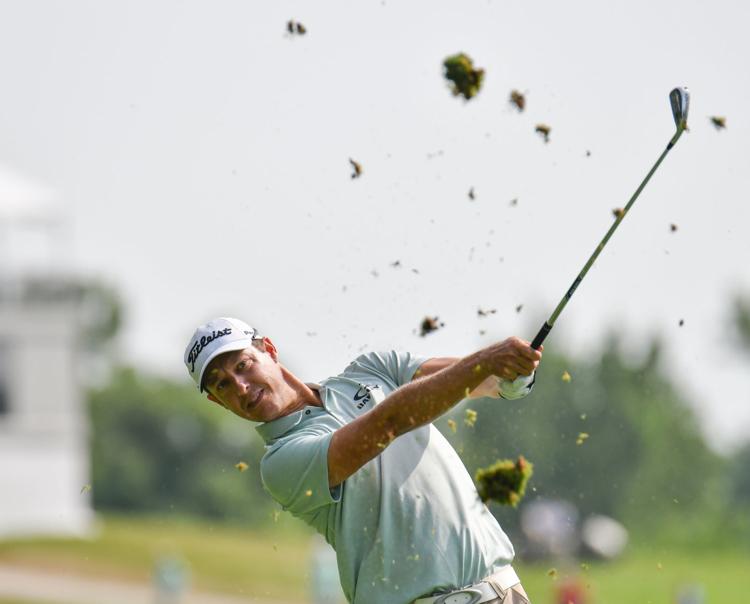 John Deere Classic: 1st Round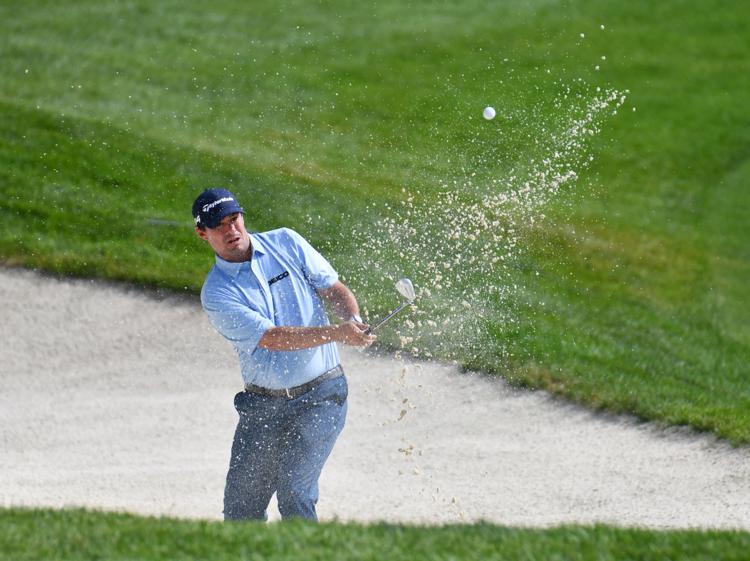 John Deere Classic: 1st Round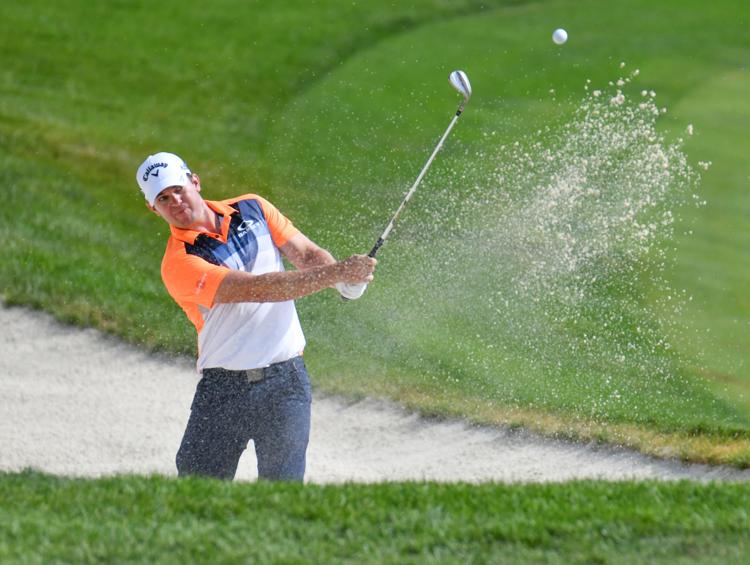 John Deere Classic: 1st Round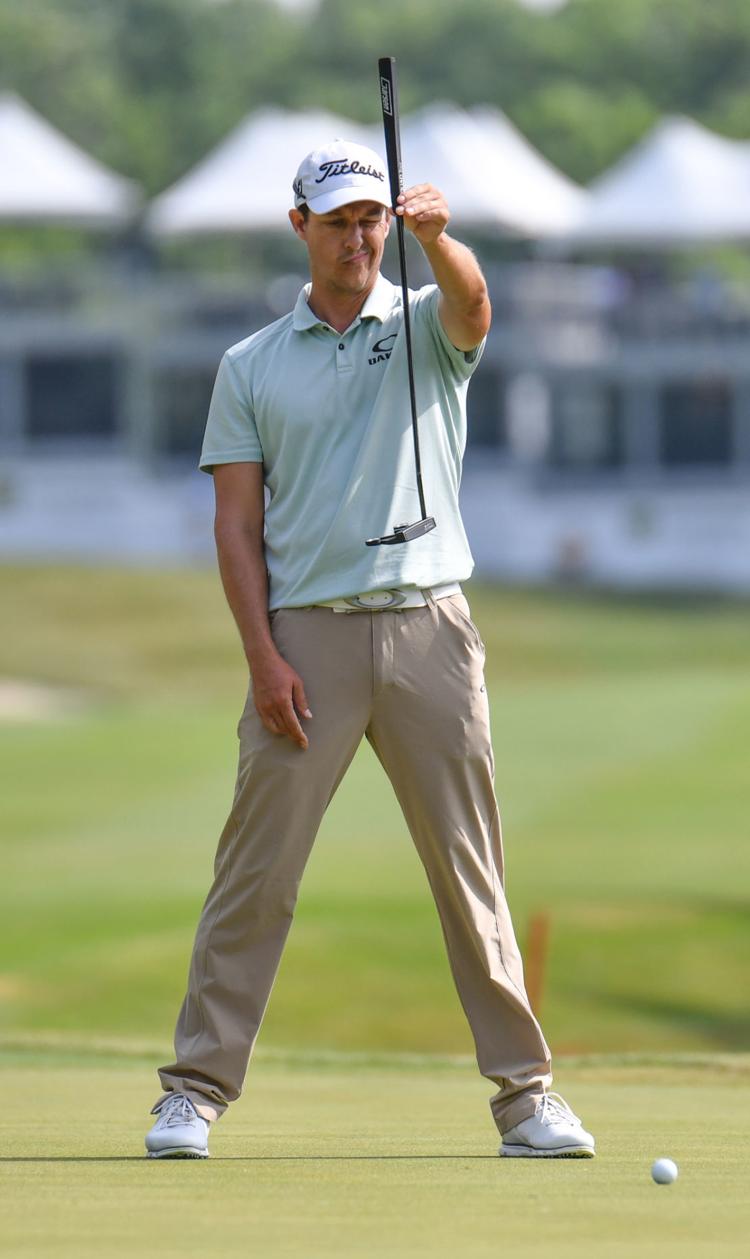 John Deere Classic: 1st Round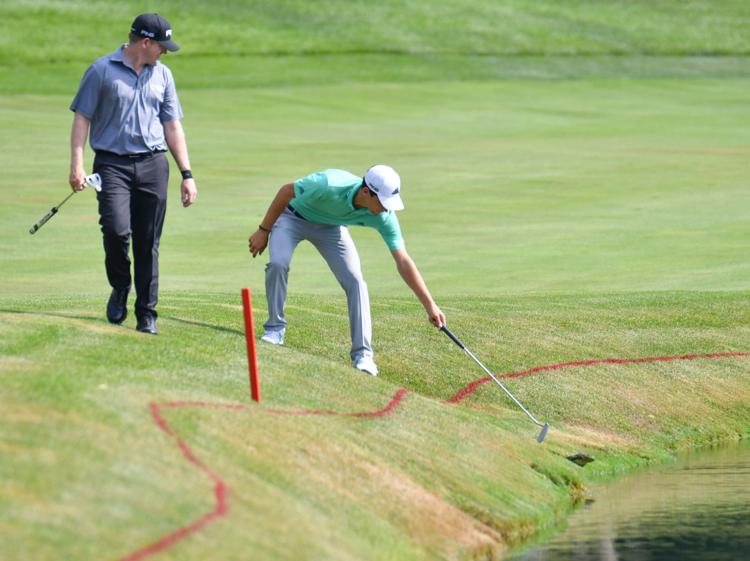 John Deere Classic: 1st Round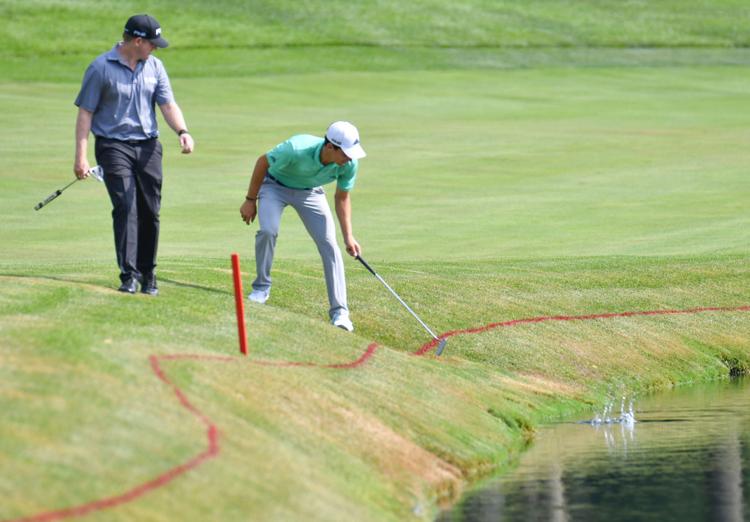 John Deere Classic: 1st Round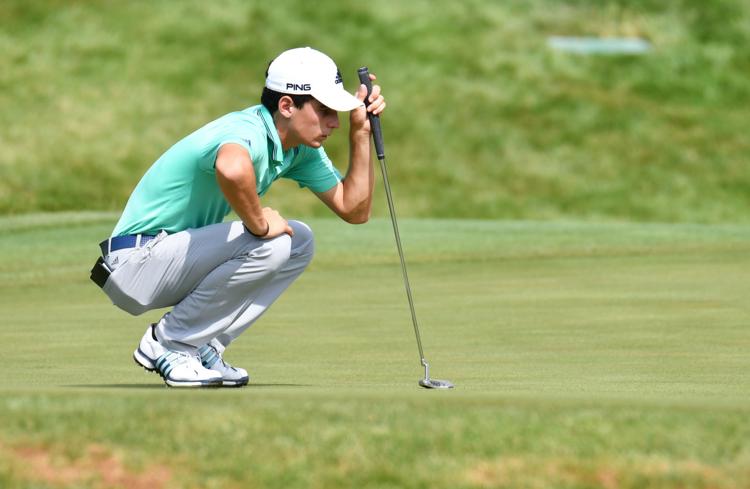 John Deere Classic: 1st Round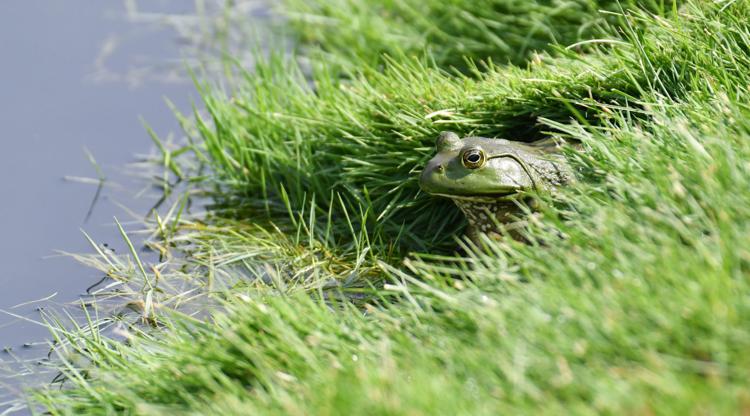 John Deere Classic: 1st Round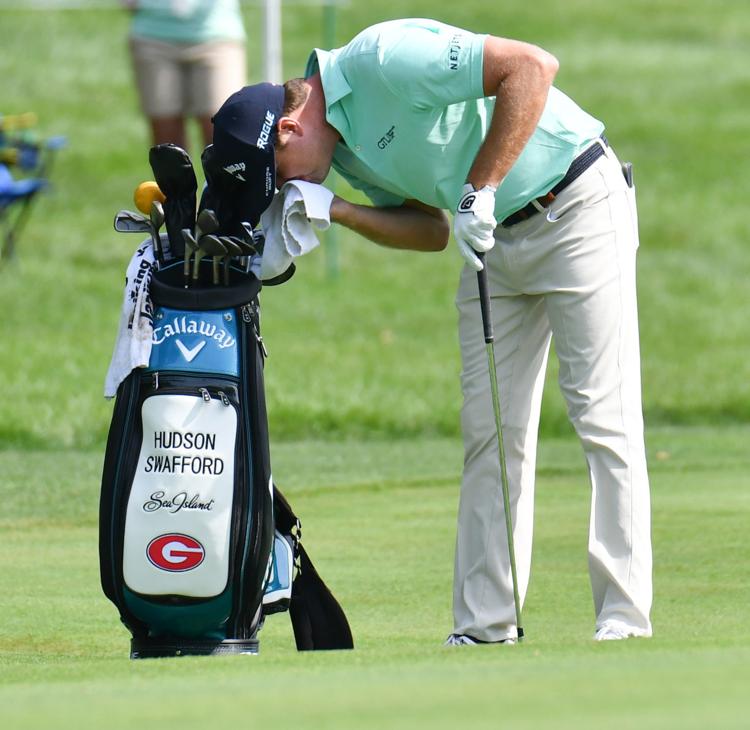 John Deere Classic: 1st Round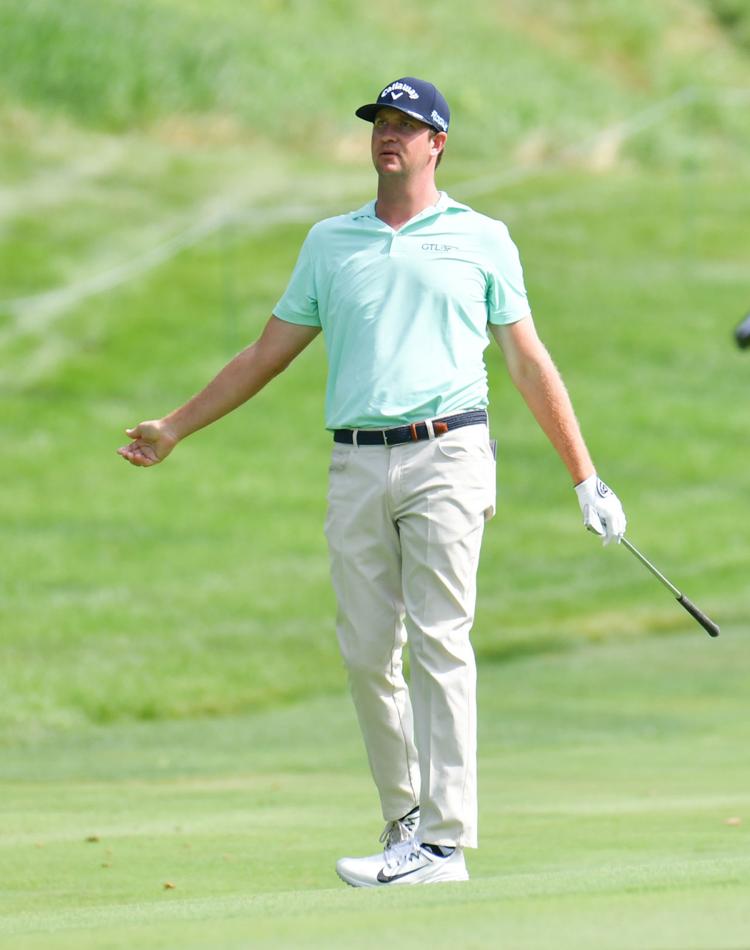 John Deere Classic: 1st Round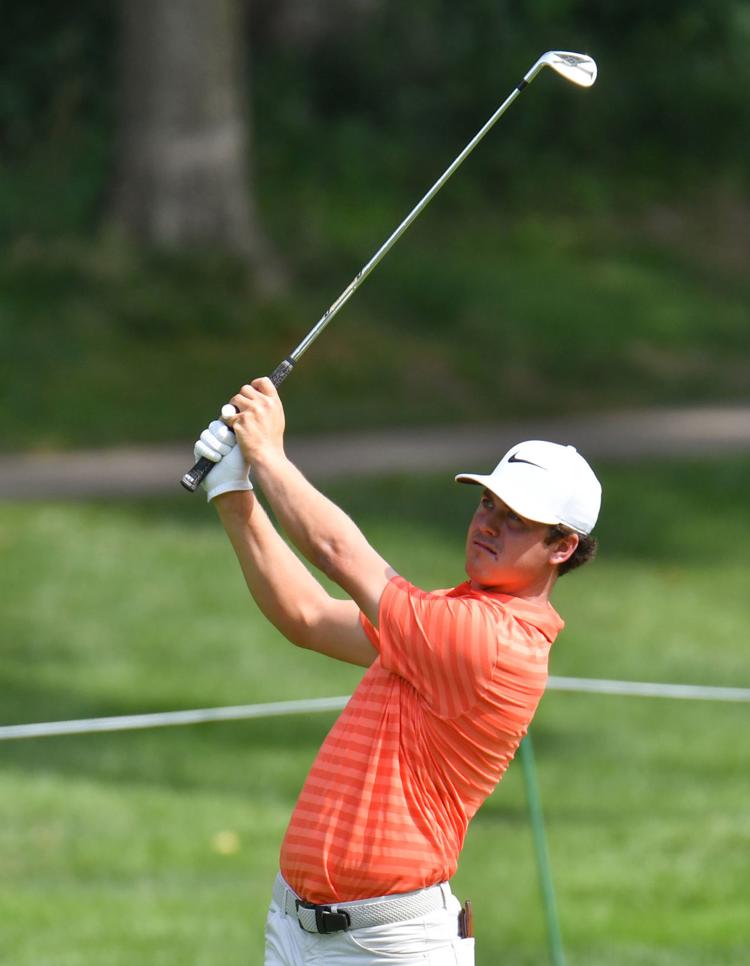 John Deere Classic: 1st Round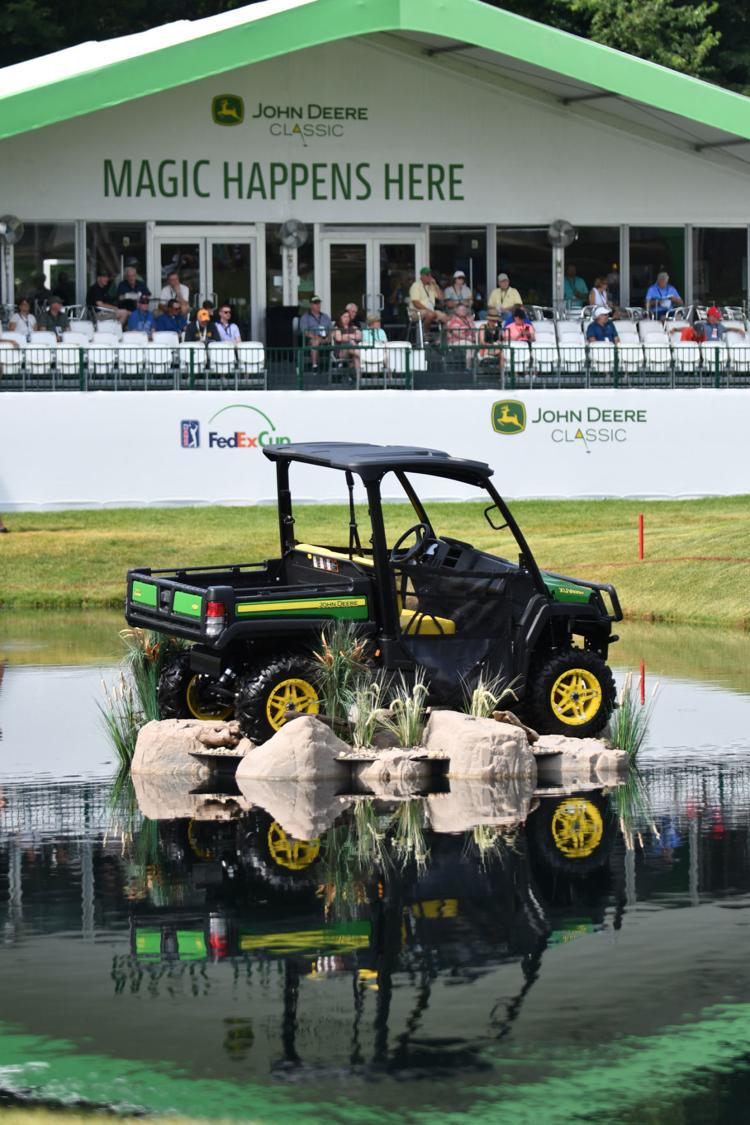 John Deere Classic: 1st Round
John Deere Classic: 1st Round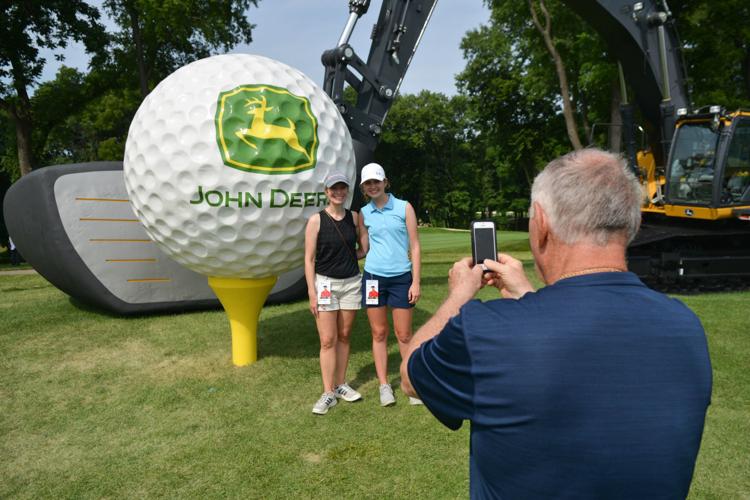 John Deere Classic: 1st Round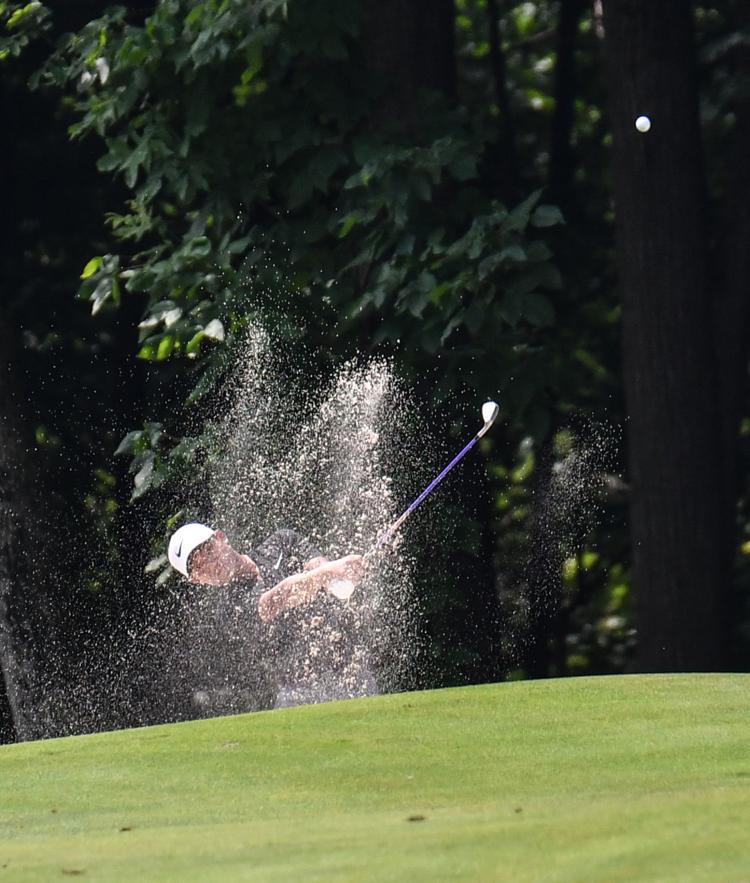 John Deere Classic: 1st Round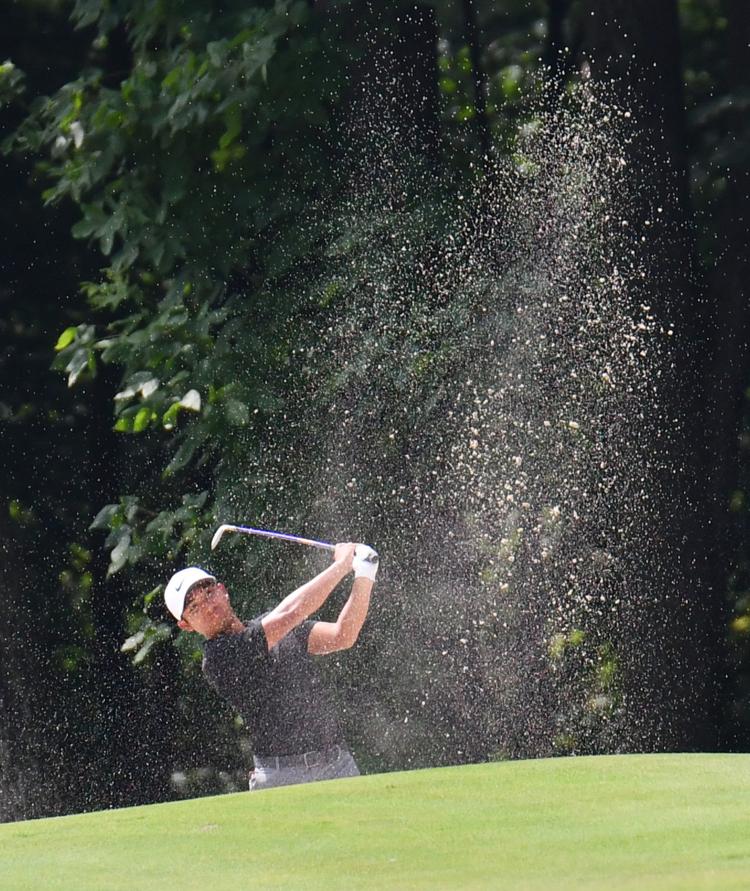 John Deere Classic: 1st Round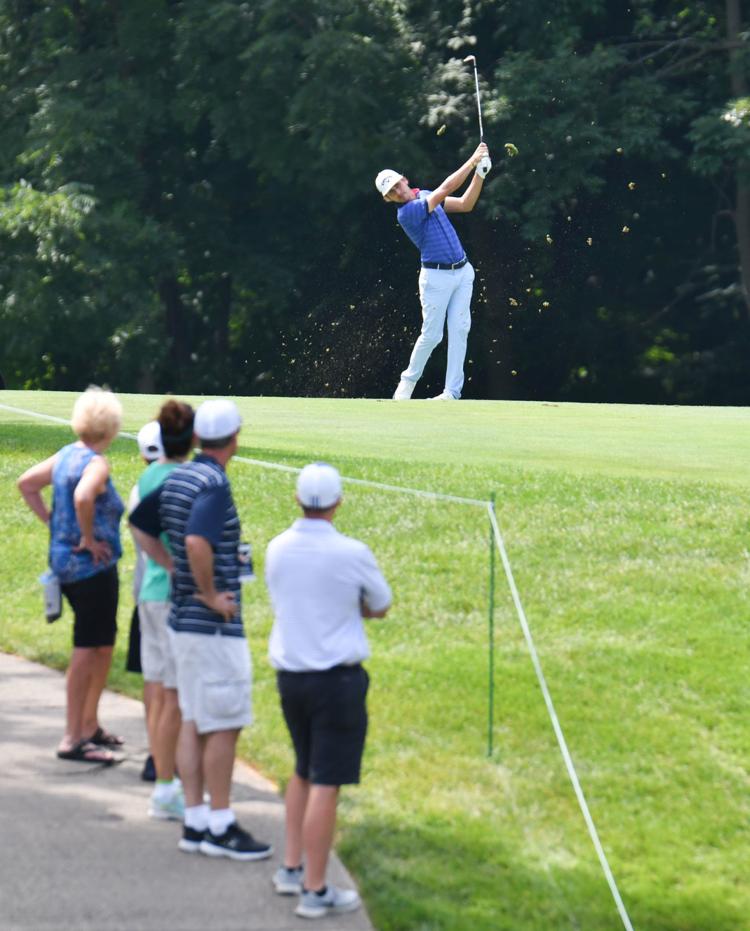 John Deere Classic: 1st Round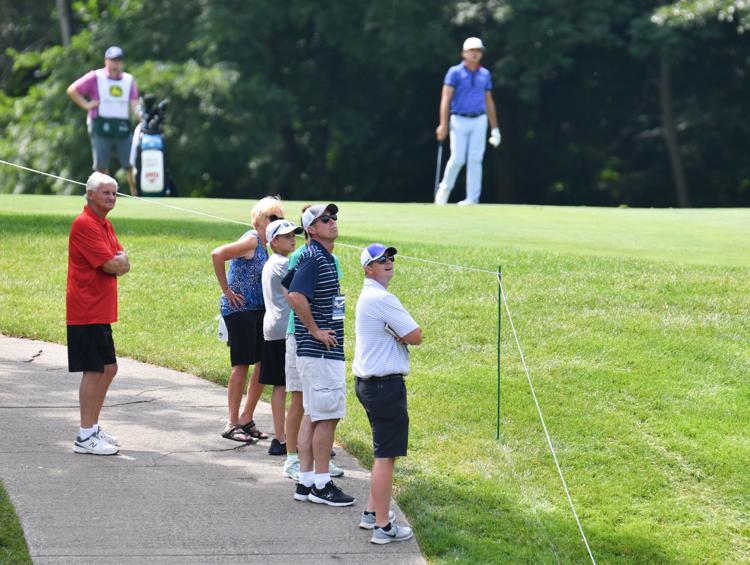 John Deere Classic: 1st Round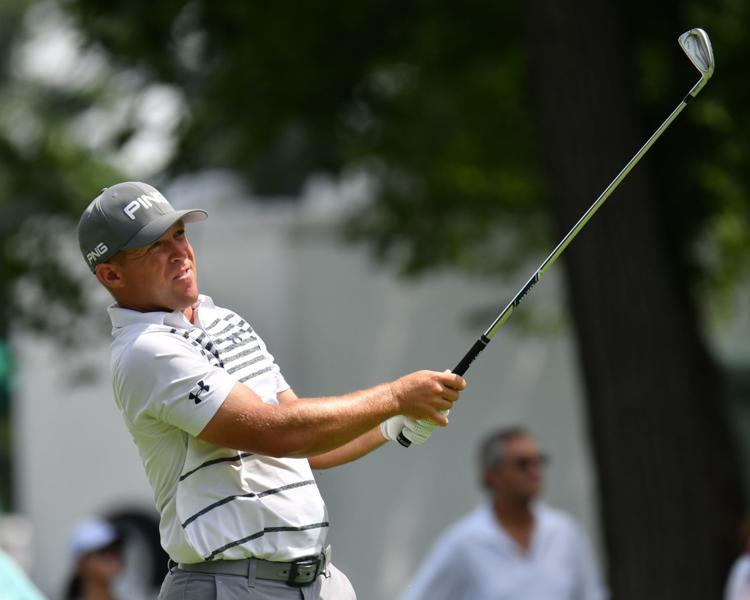 John Deere Classic: 1st Round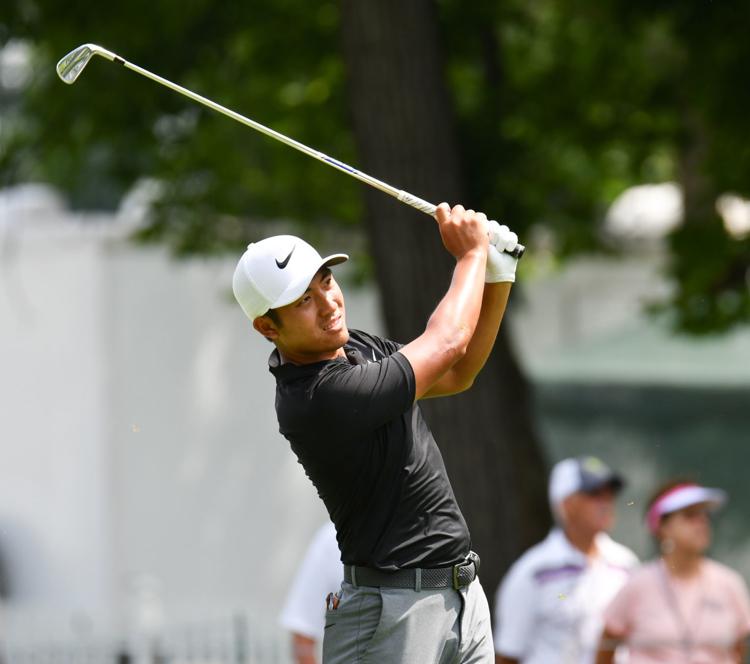 John Deere Classic: 1st Round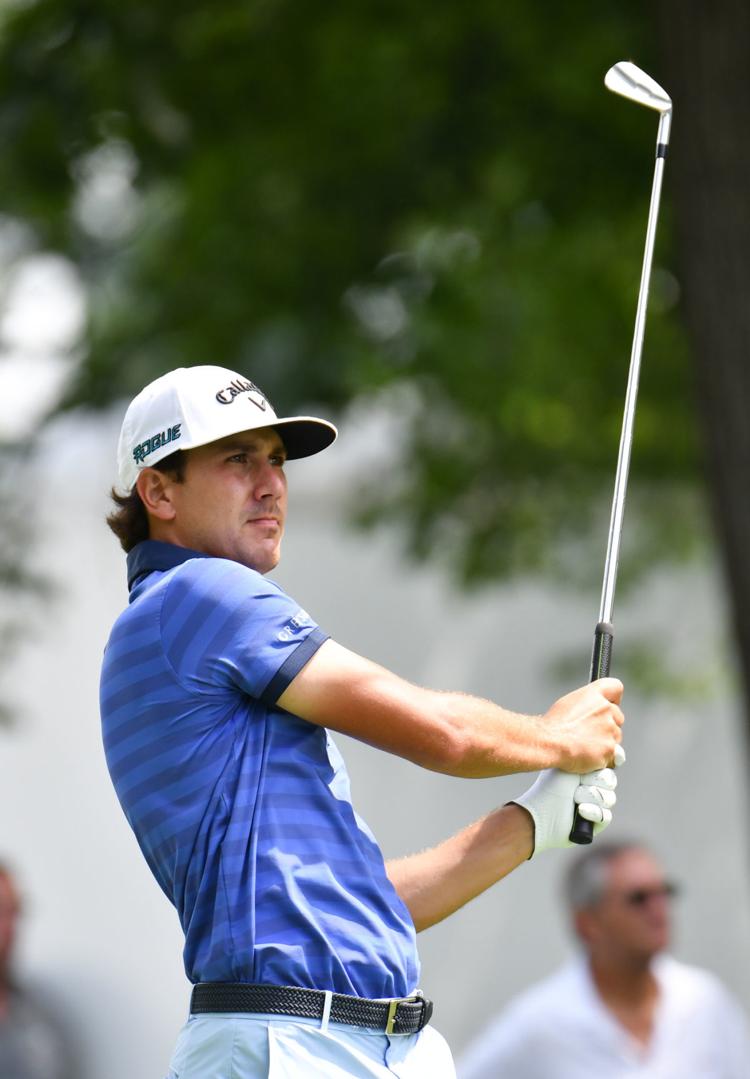 John Deere Classic: 1st Round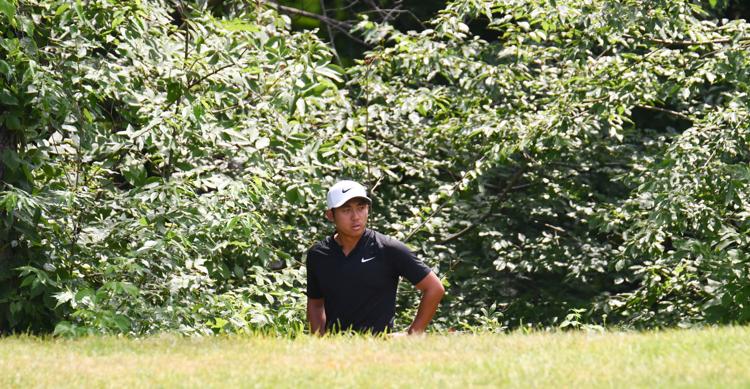 John Deere Classic: 1st Round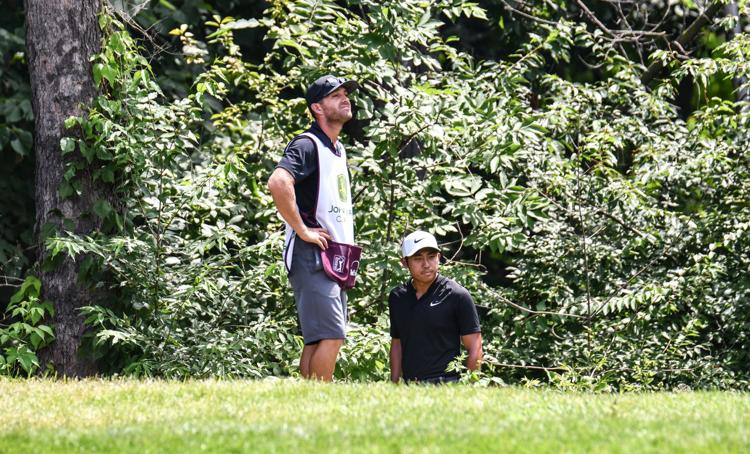 John Deere Classic: 1st Round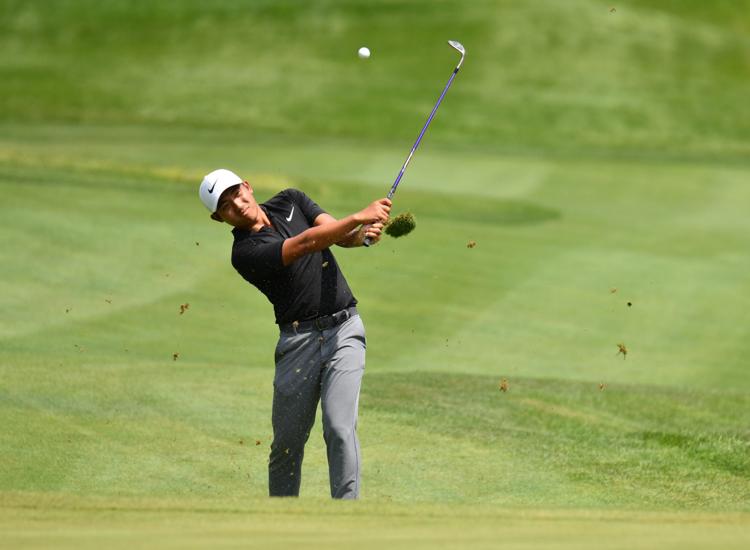 John Deere Classic: 1st Round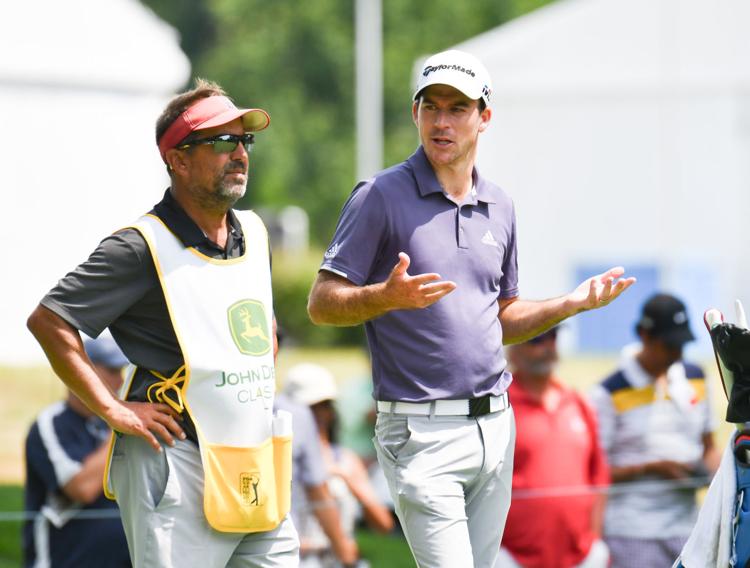 John Deere Classic: 1st Round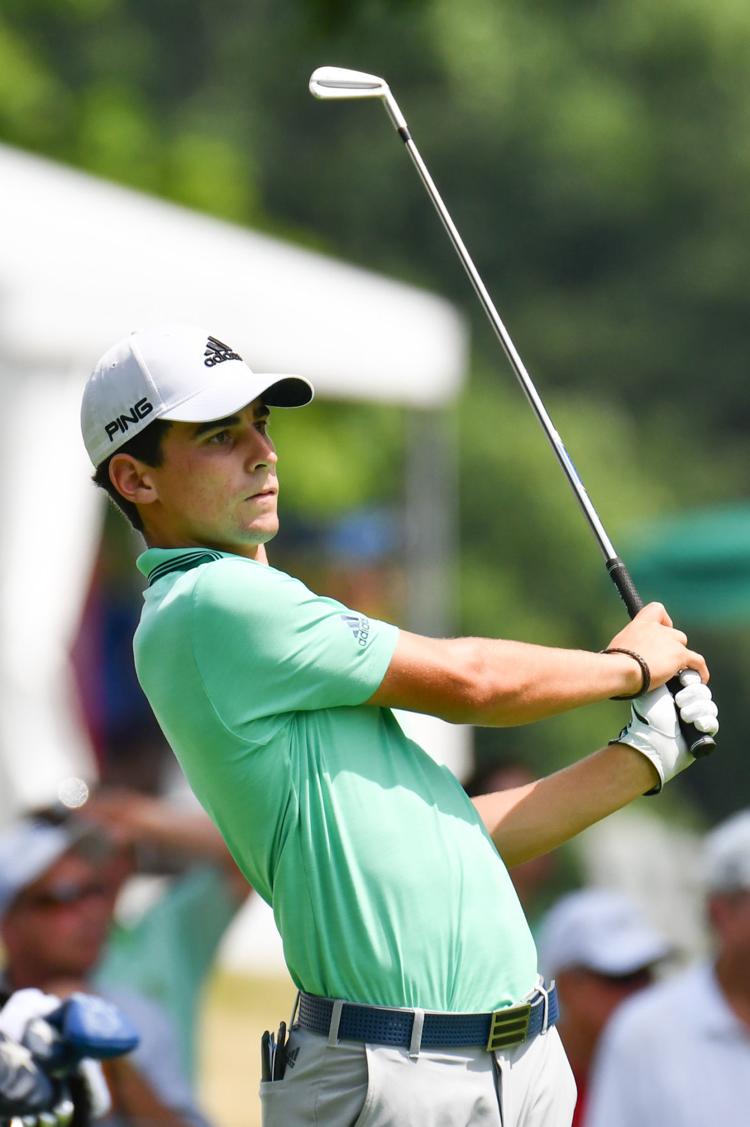 John Deere Classic: 1st Round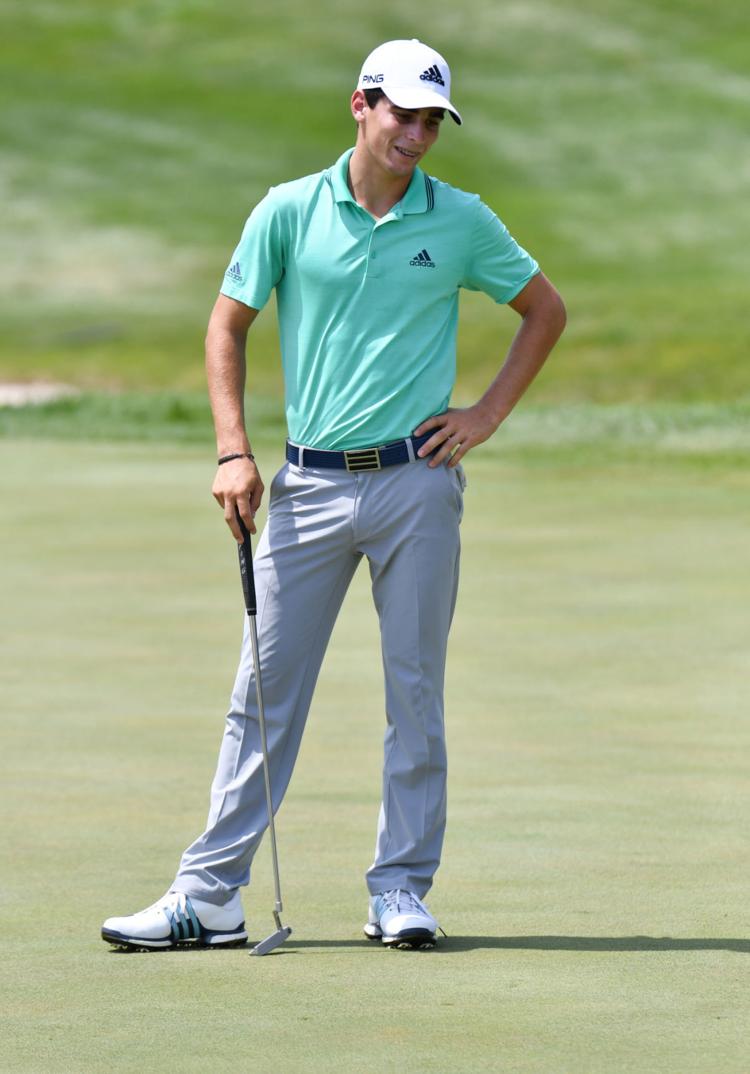 John Deere Classic: 1st Round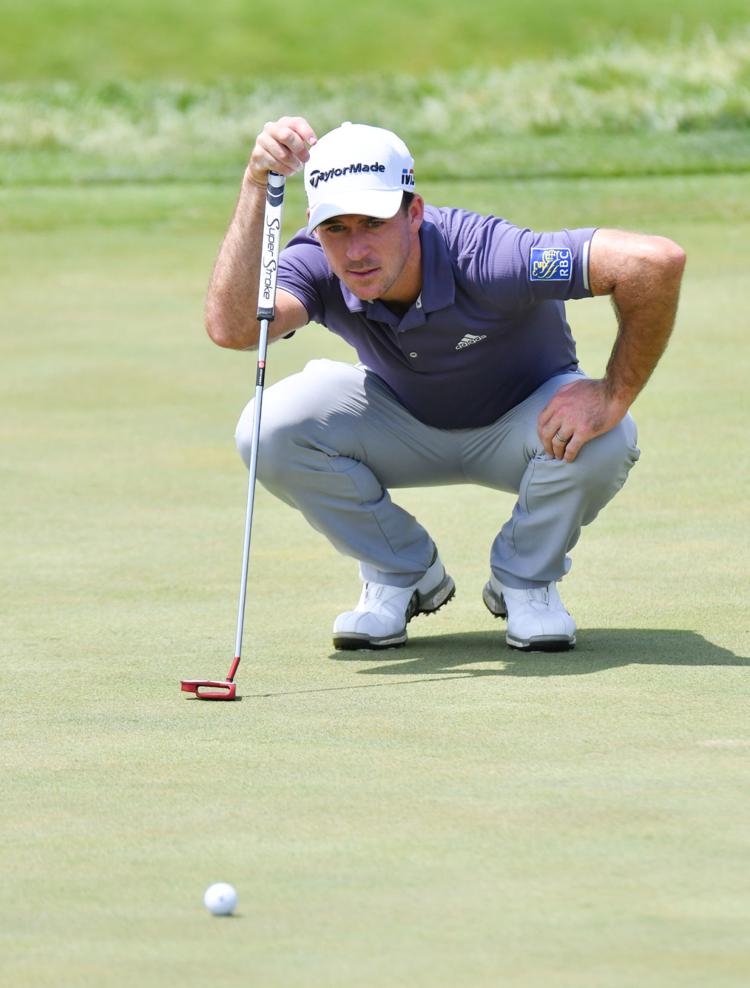 John Deere Classic: 1st Round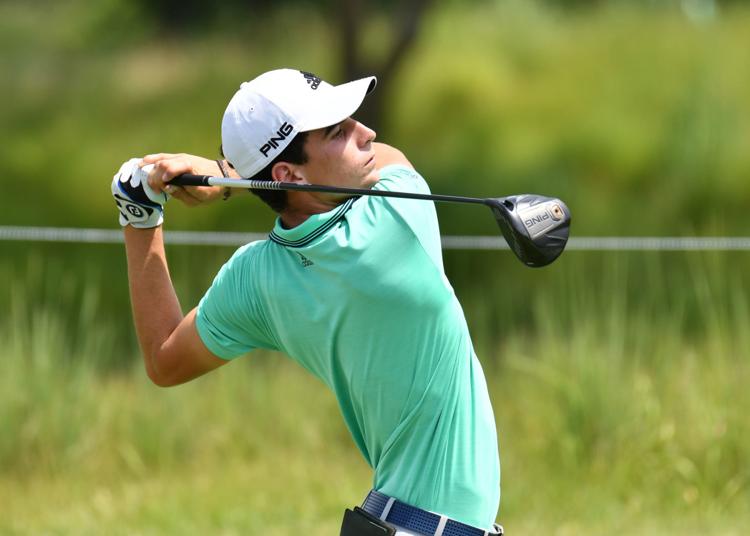 John Deere Classic: 1st Round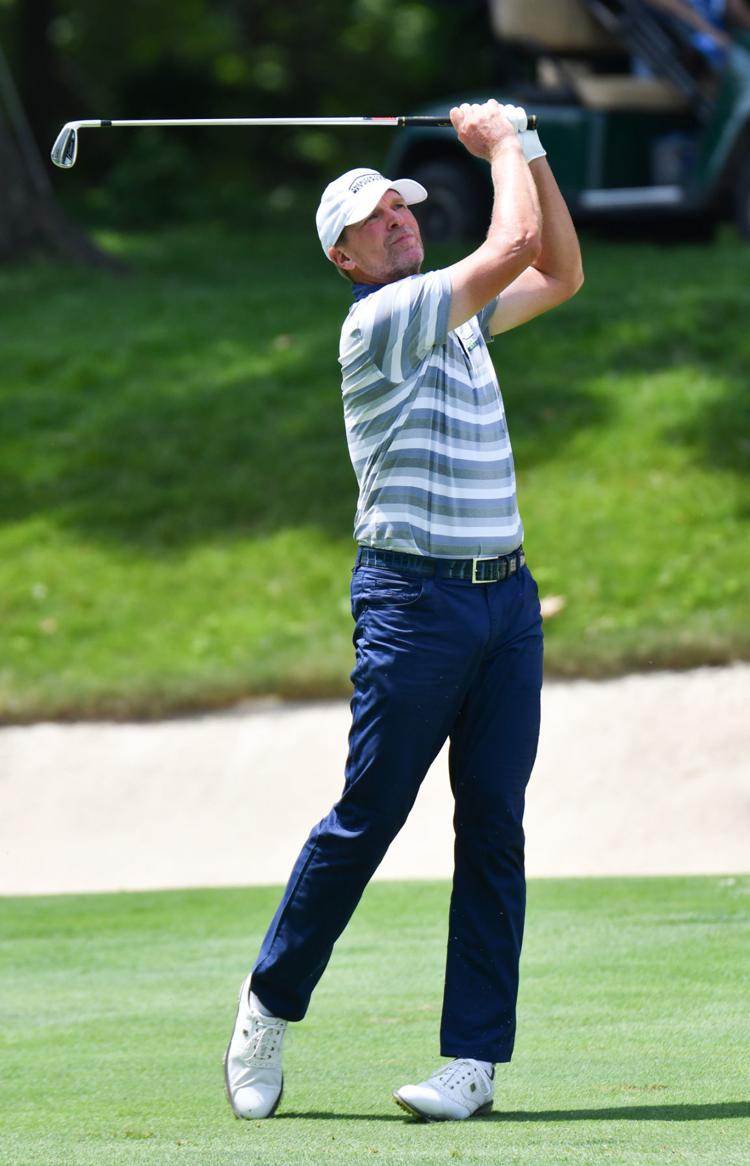 John Deere Classic: 1st Round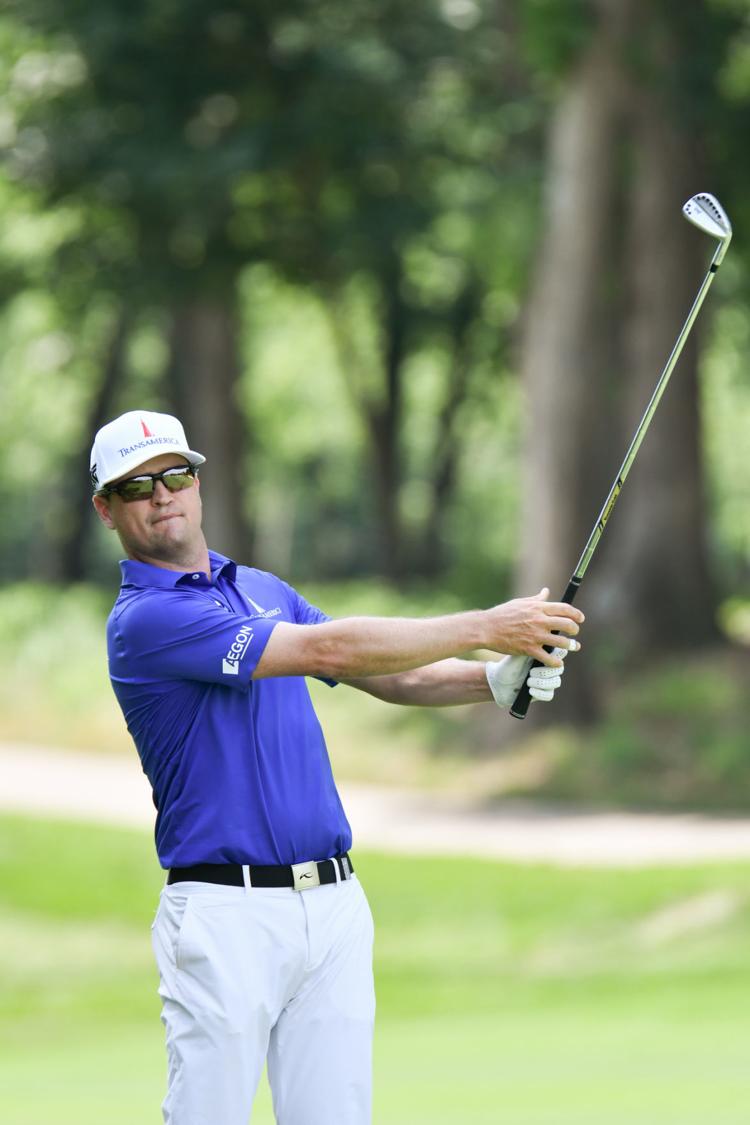 John Deere Classic: 1st Round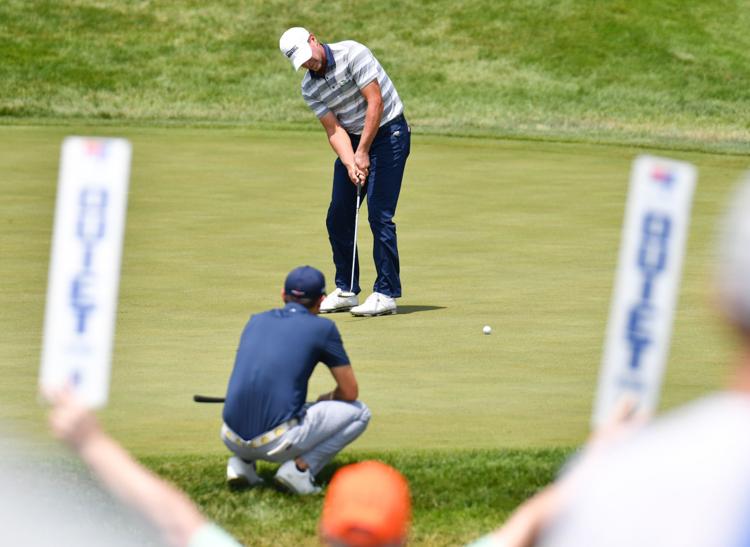 John Deere Classic: 1st Round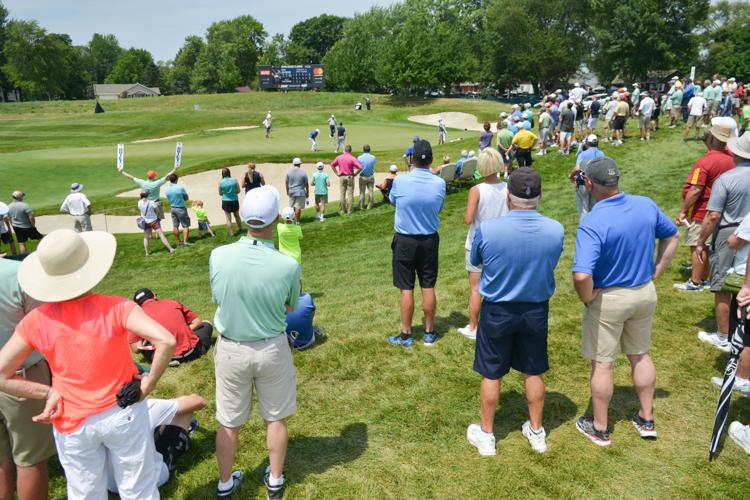 John Deere Classic: 1st Round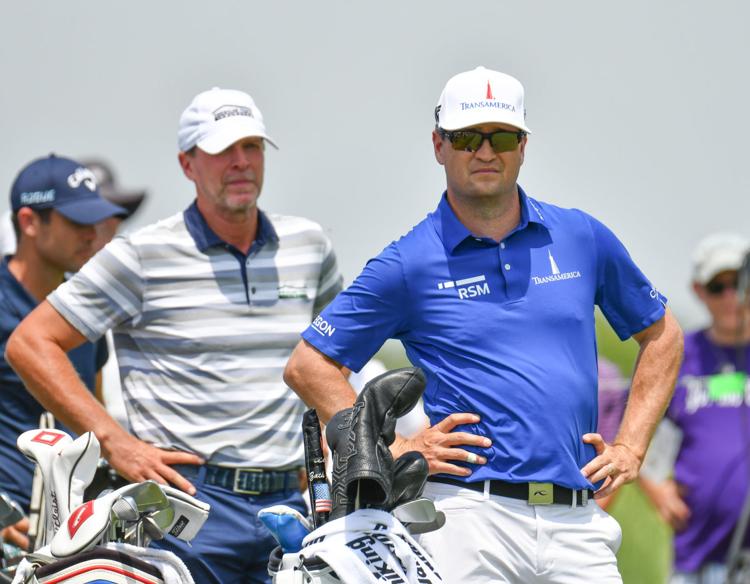 John Deere Classic: 1st Round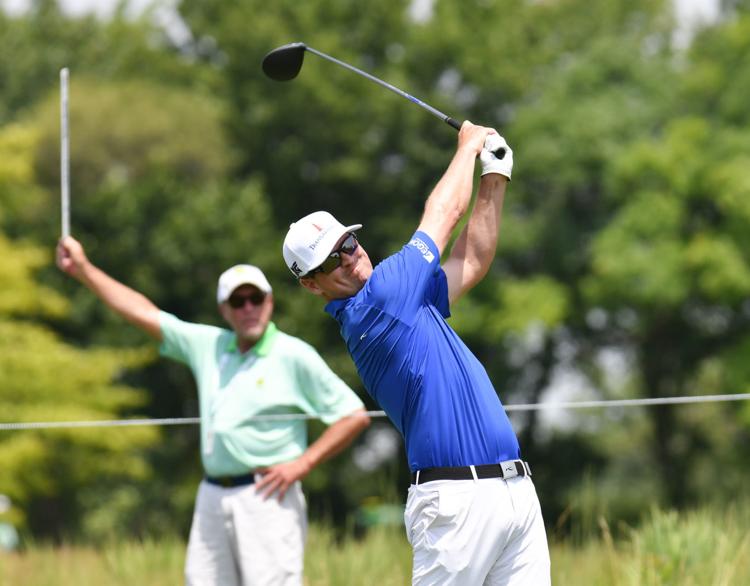 John Deere Classic: 1st Round
John Deere Classic: 1st Round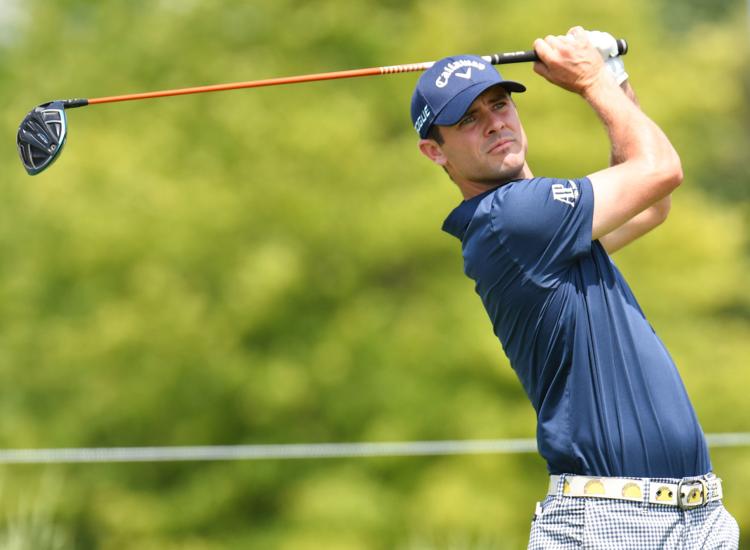 John Deere Classic: 1st Round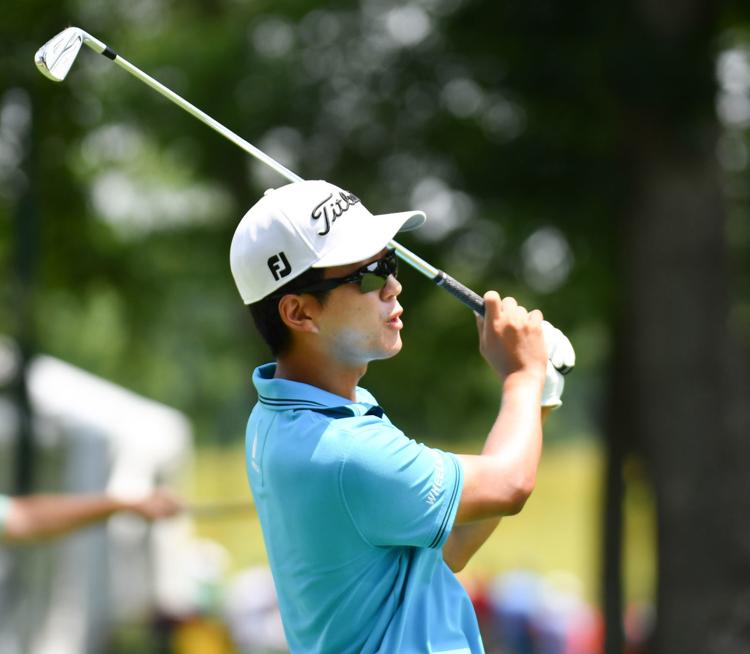 John Deere Classic: 1st Round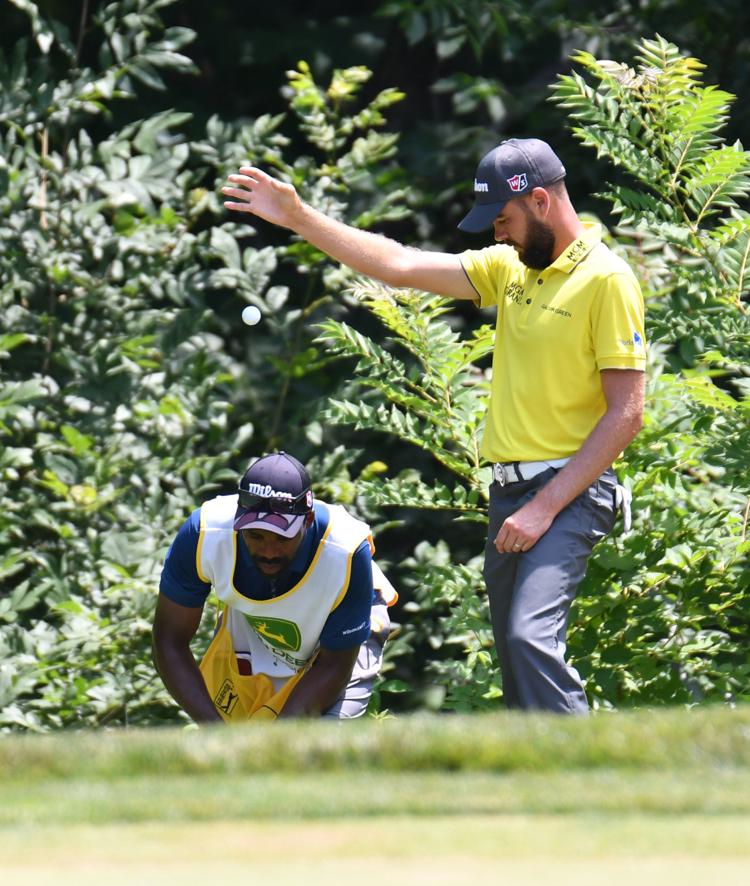 John Deere Classic: 1st Round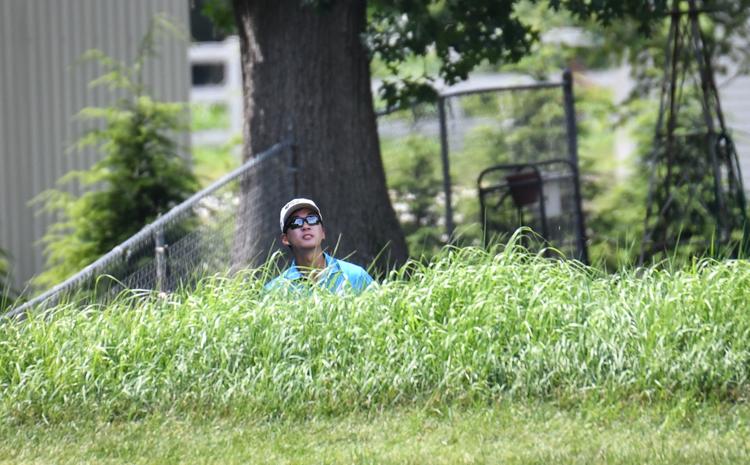 John Deere Classic: 1st Round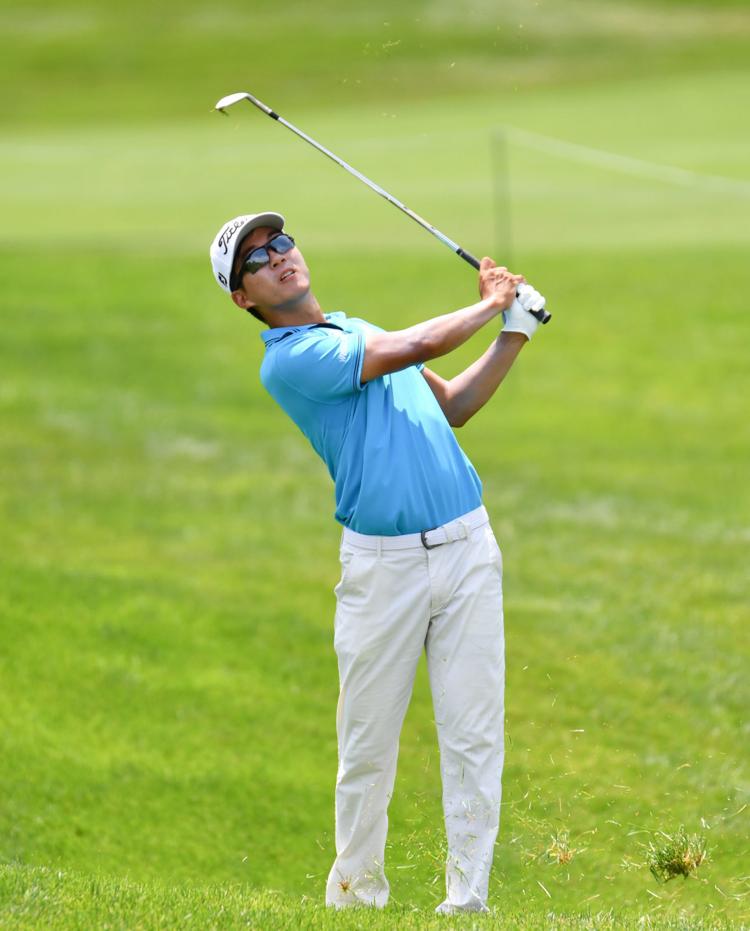 John Deere Classic: 1st Round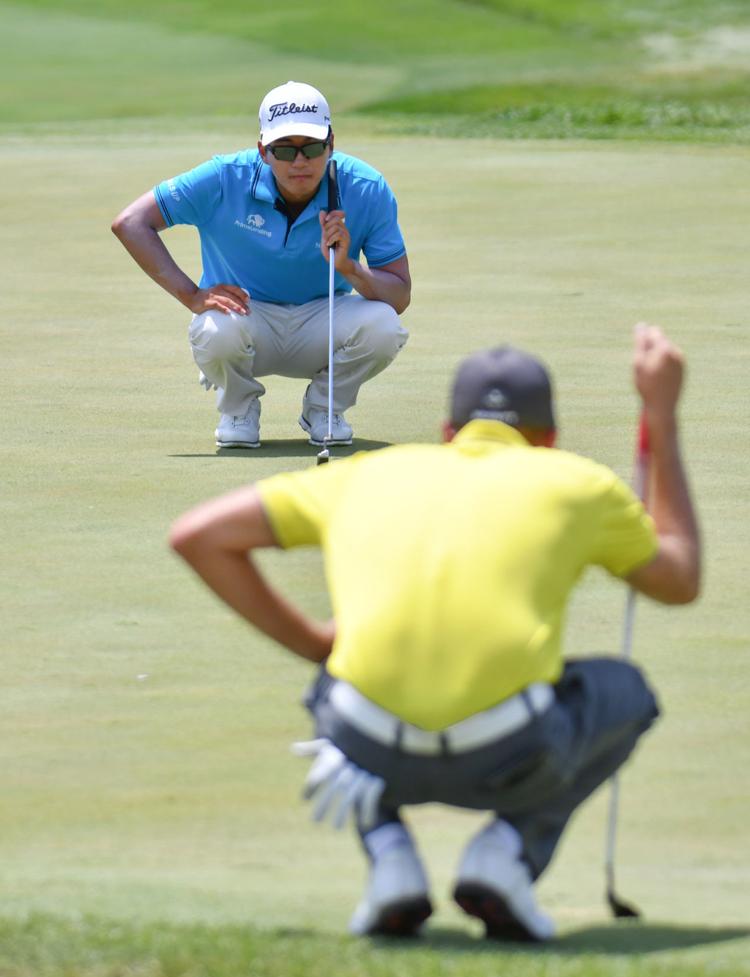 John Deere Classic: 1st Round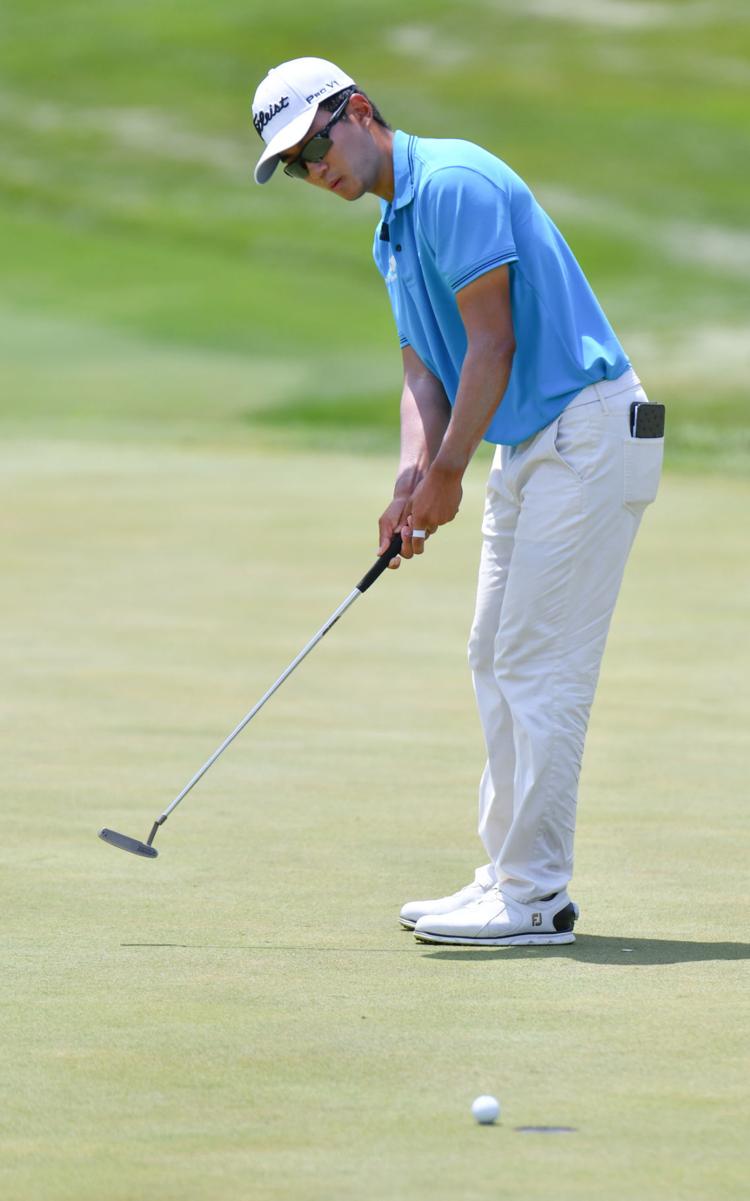 John Deere Classic: 1st Round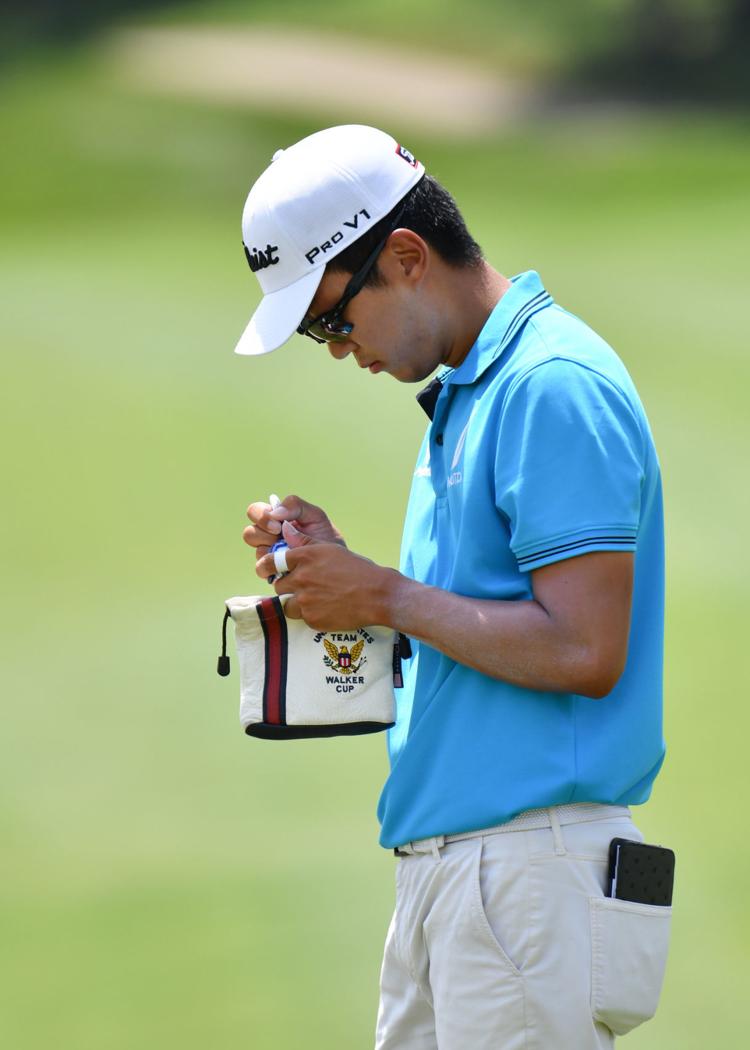 John Deere Classic: 1st Round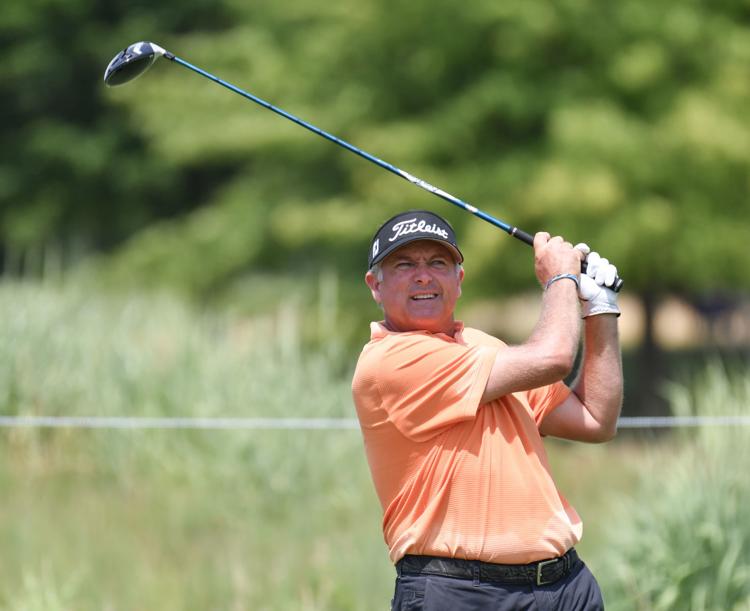 John Deere Classic: 1st Round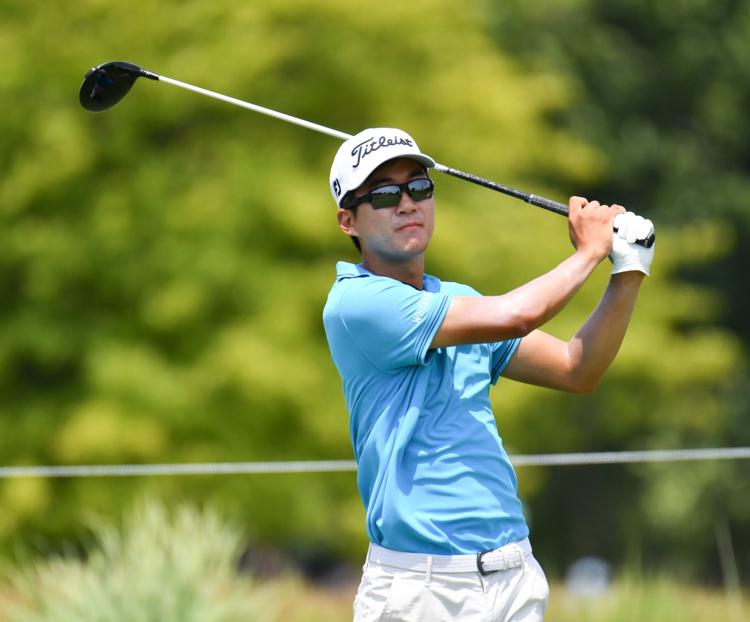 John Deere Classic: 1st Round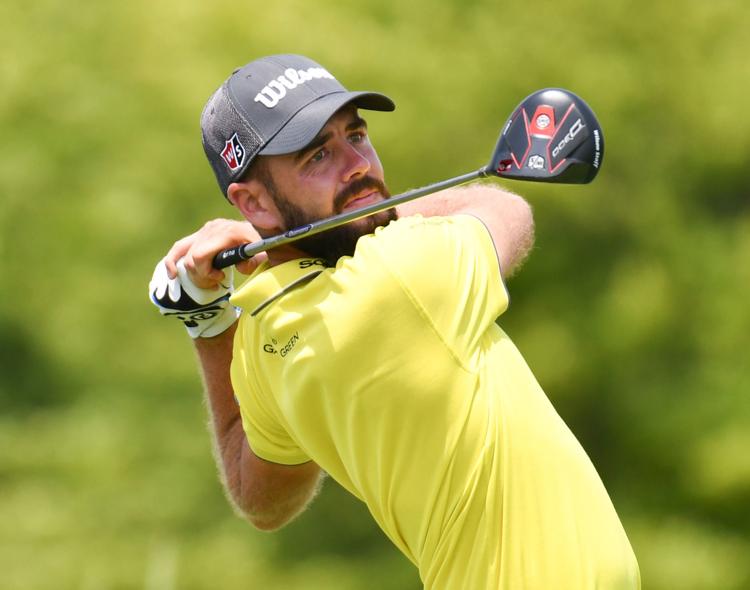 John Deere Classic: 1st Round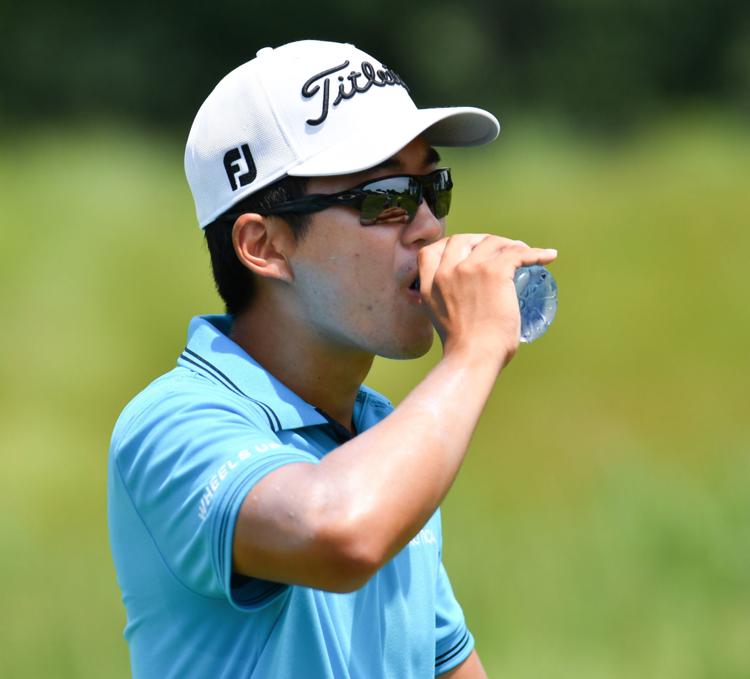 John Deere Classic: 1st Round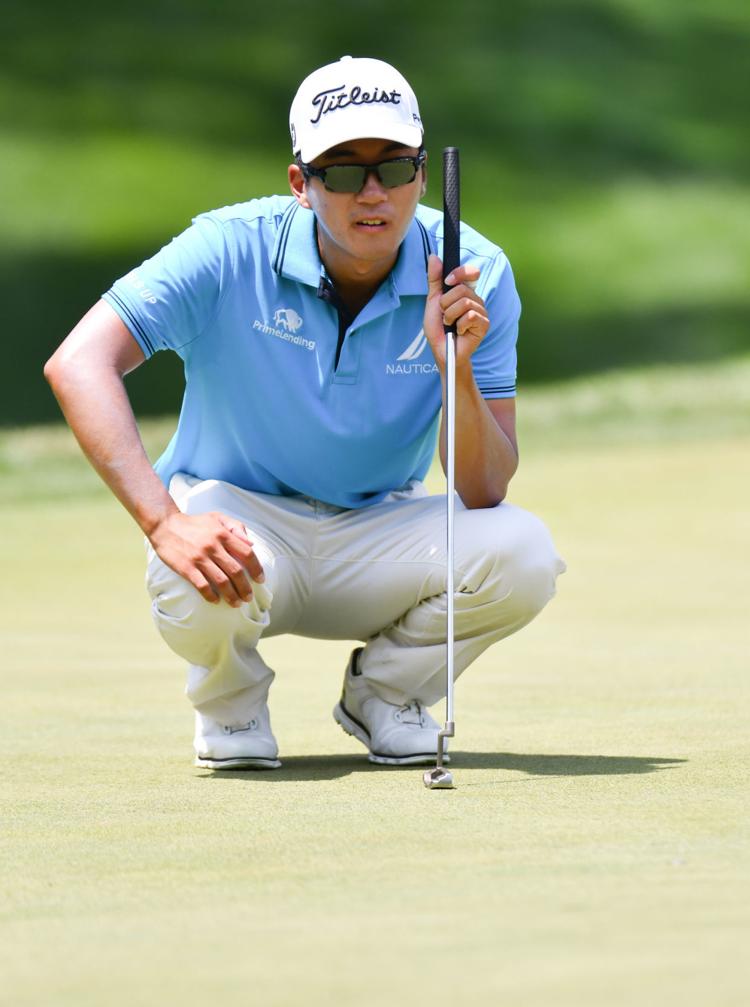 John Deere Classic: 1st Round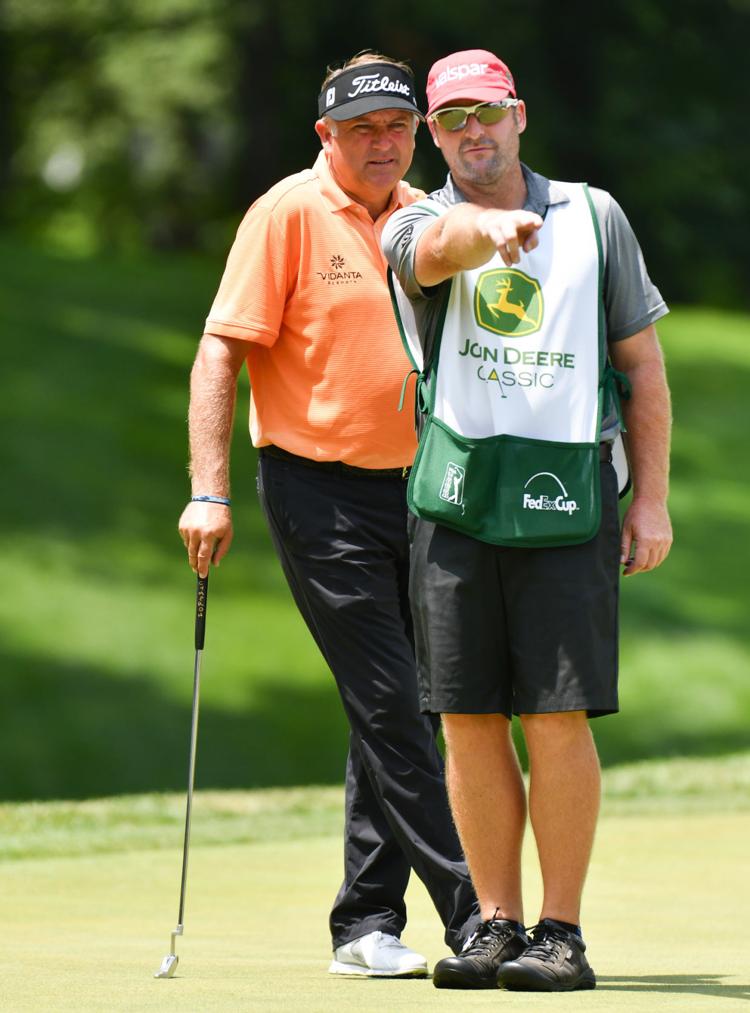 John Deere Classic: 1st Round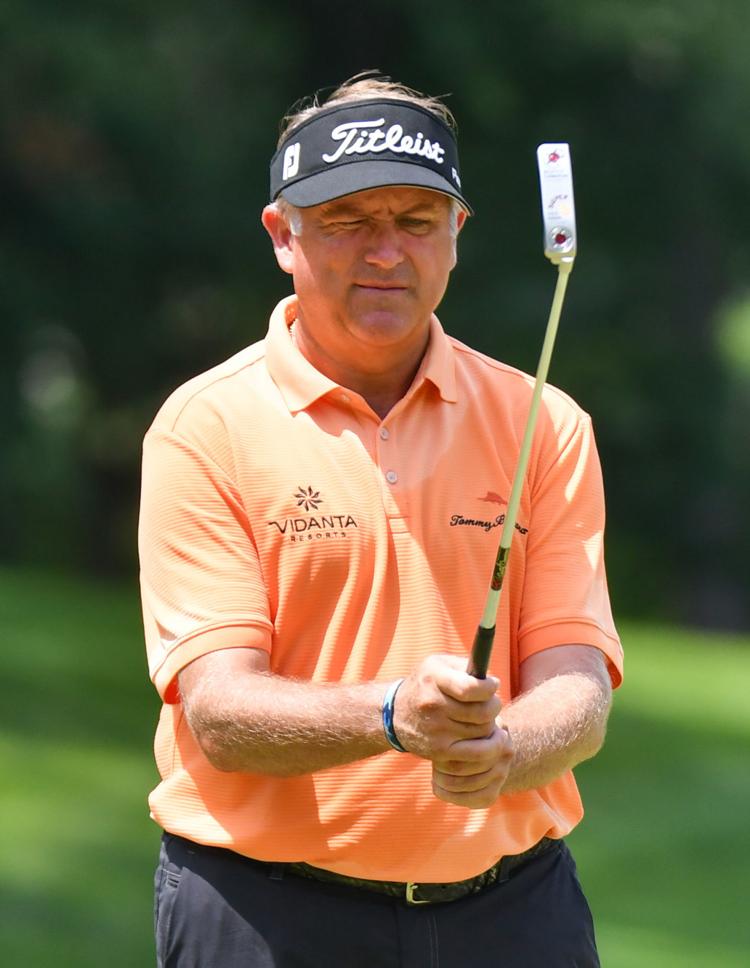 John Deere Classic: 1st Round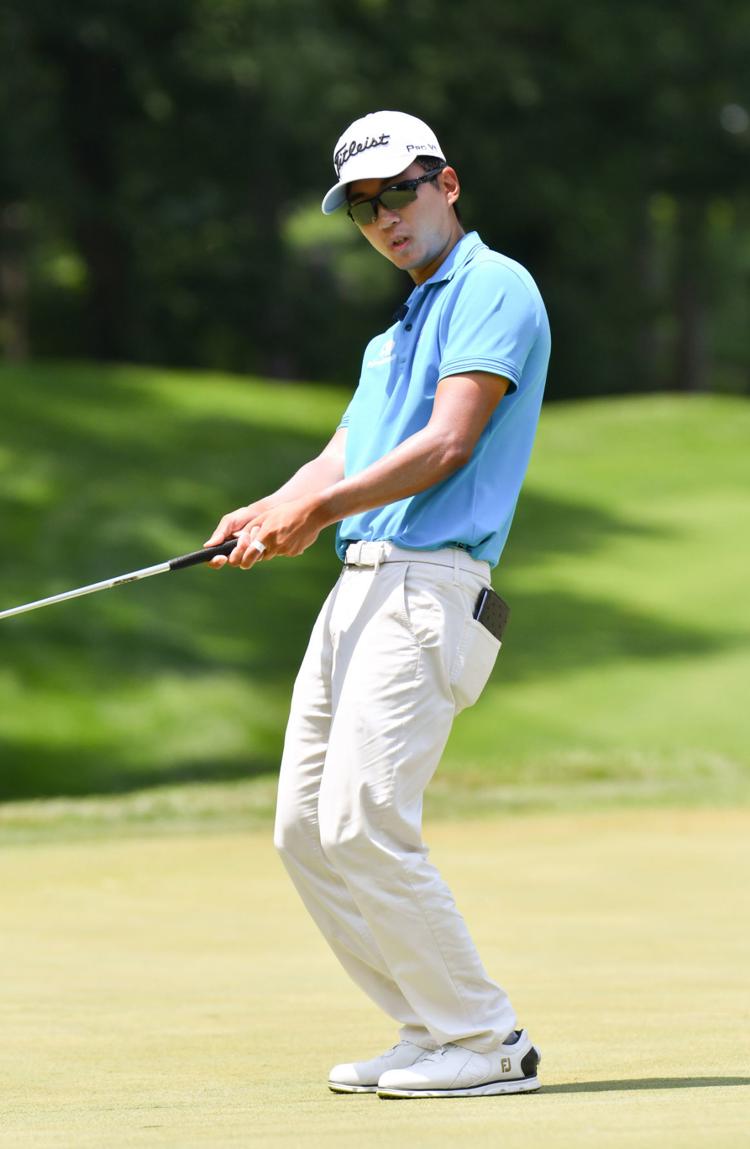 John Deere Classic: 1st Round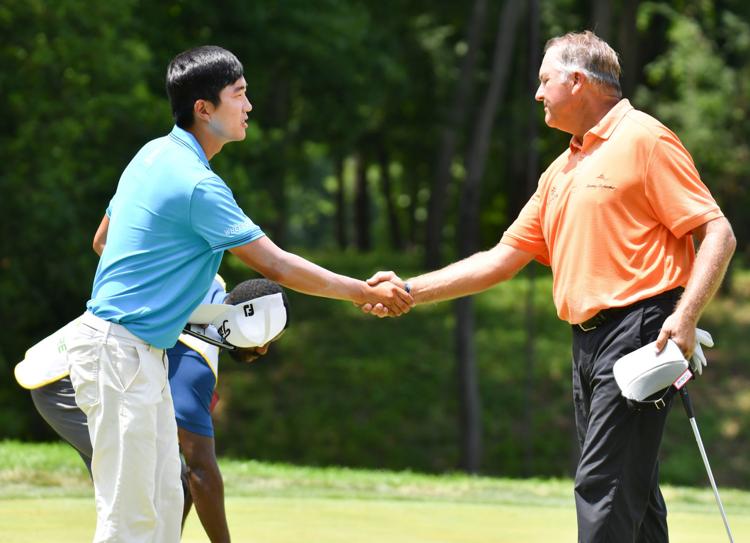 John Deere Classic: 1st Round
John Deere Classic: 1st Round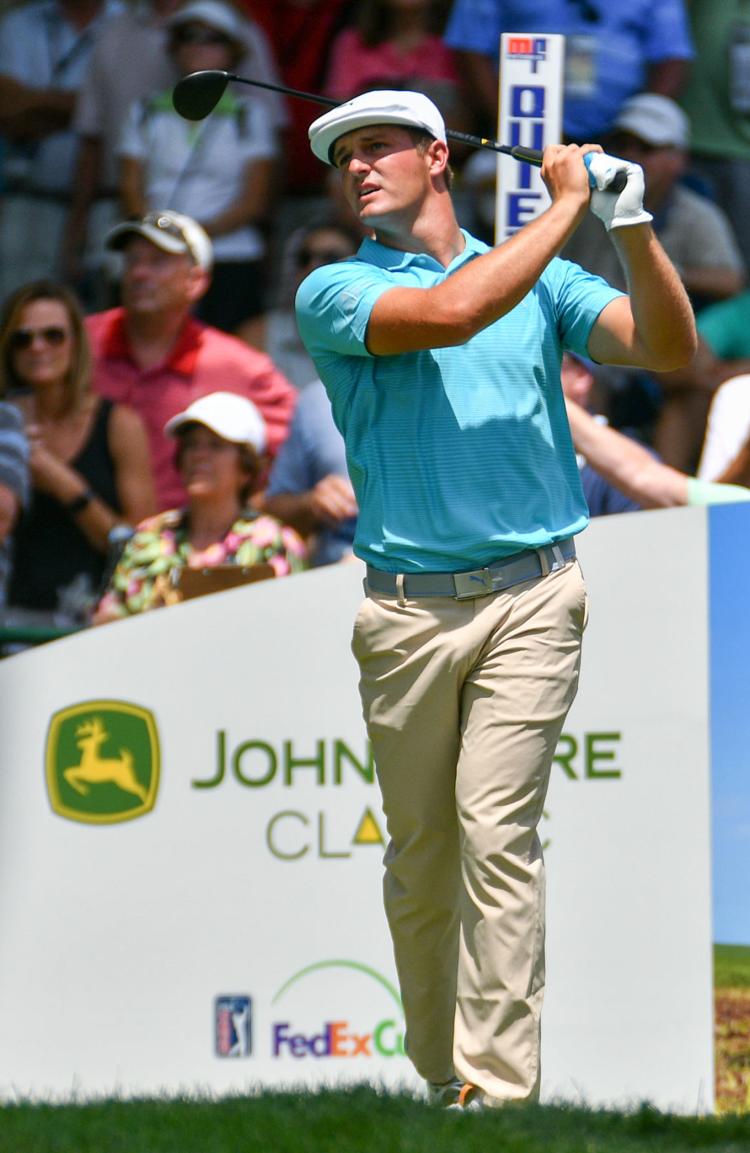 John Deere Classic: 1st Round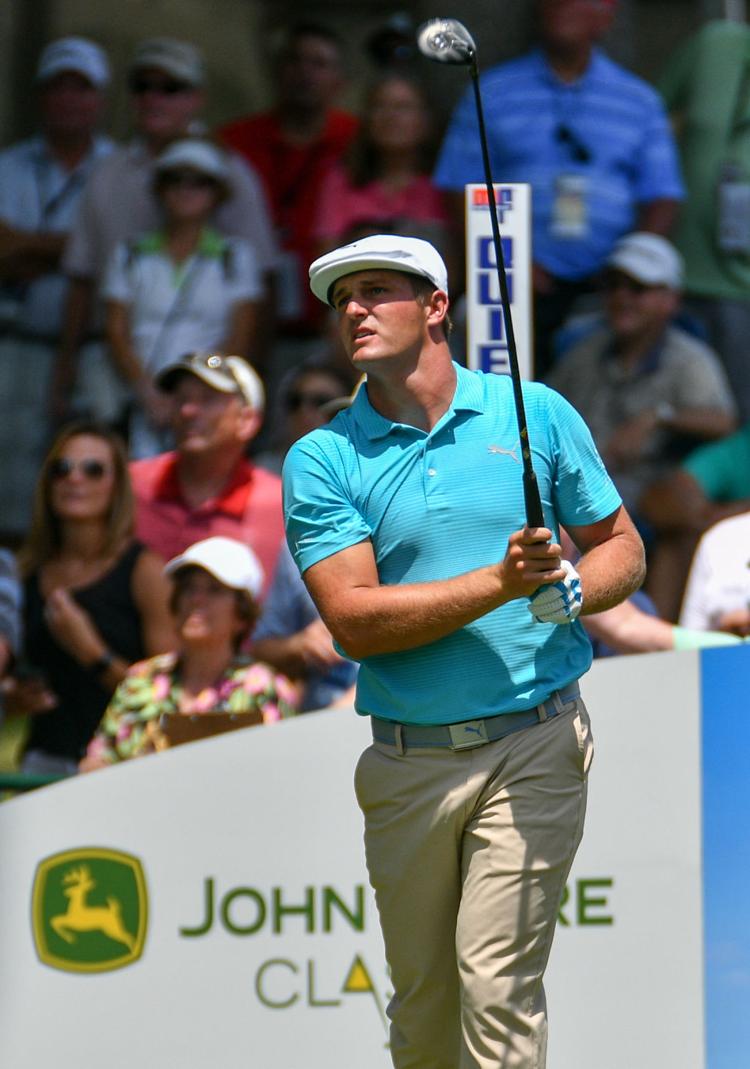 John Deere Classic: 1st Round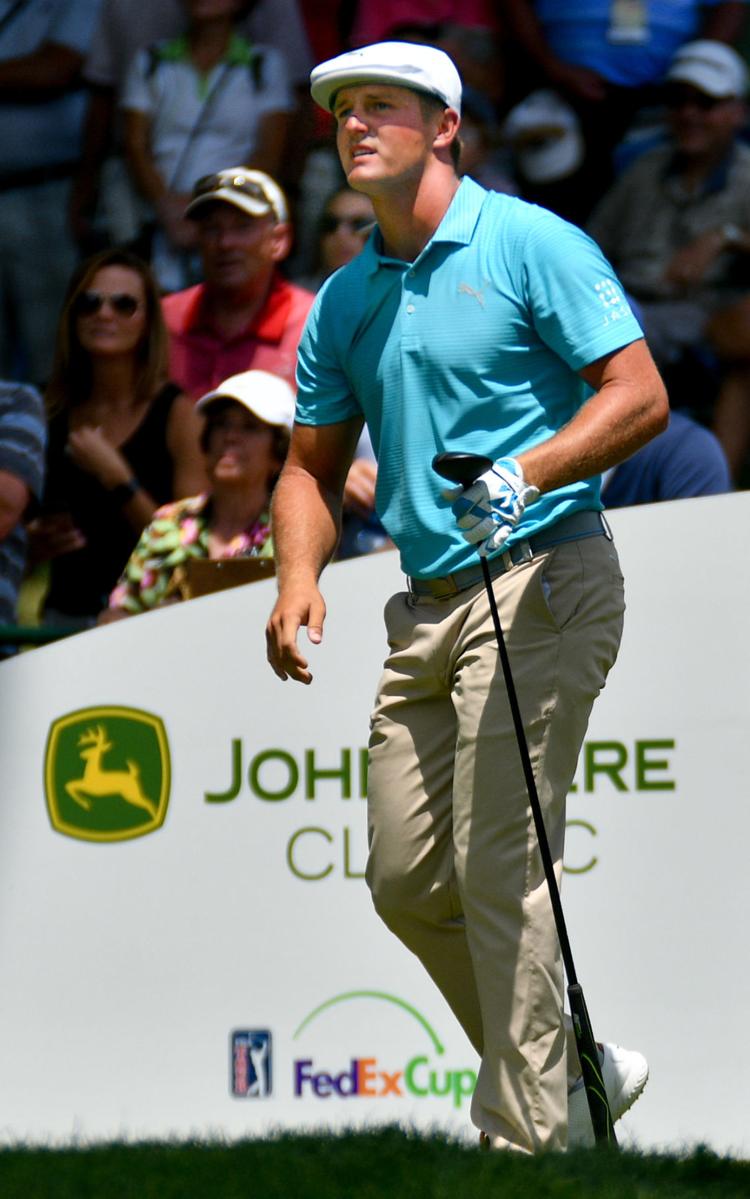 John Deere Classic: 1st Round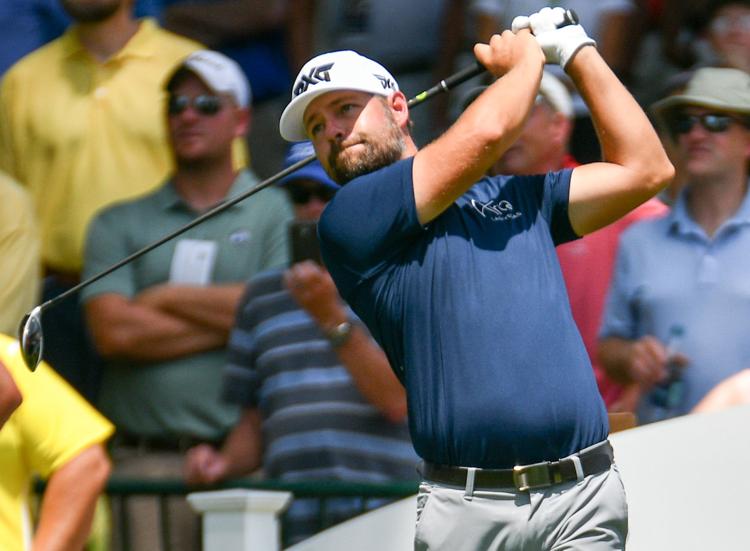 John Deere Classic: 1st Round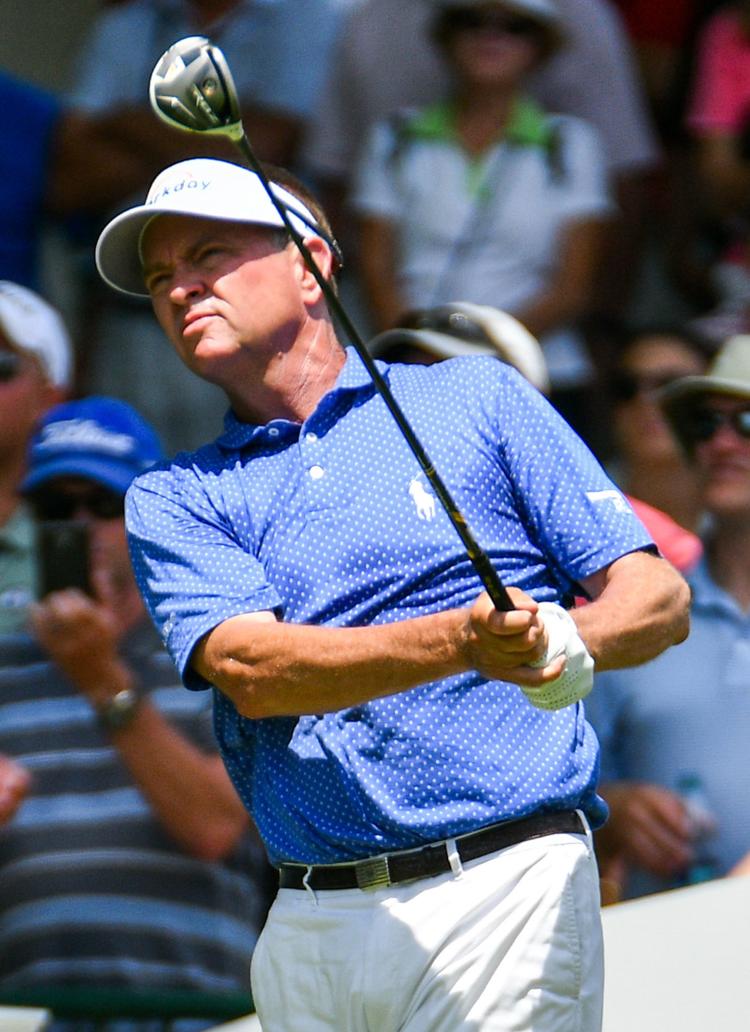 John Deere Classic: 1st Round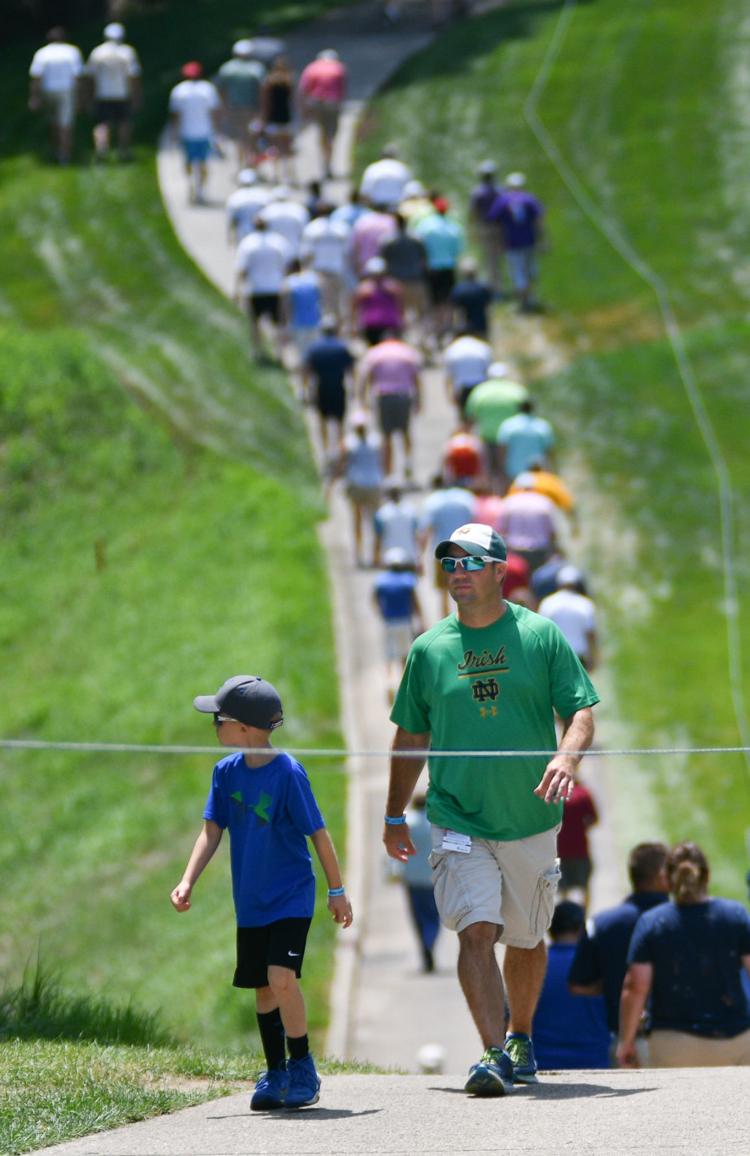 John Deere Classic: 1st Round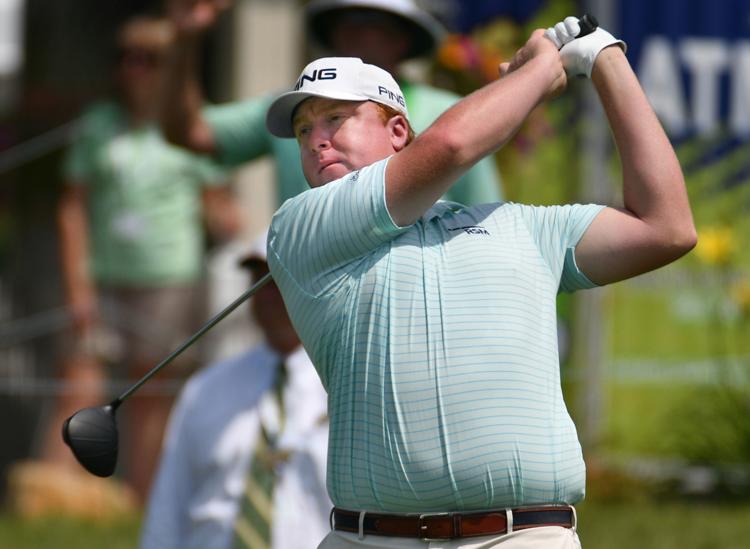 John Deere Classic: 1st Round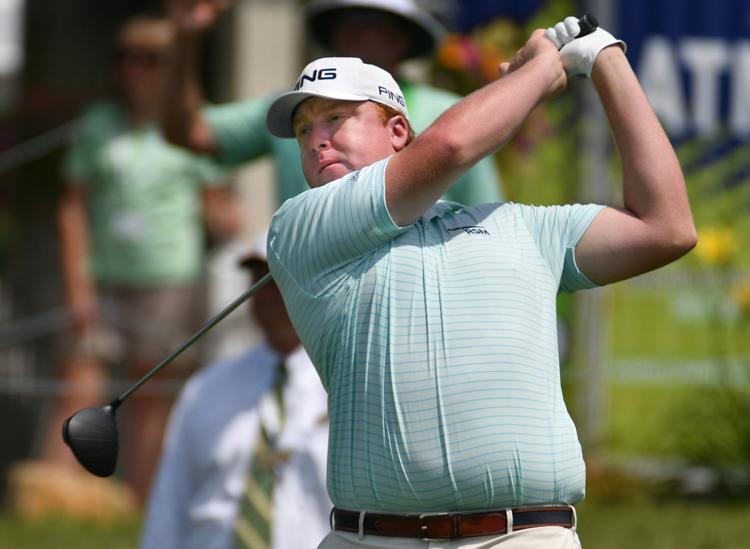 John Deere Classic: 1st Round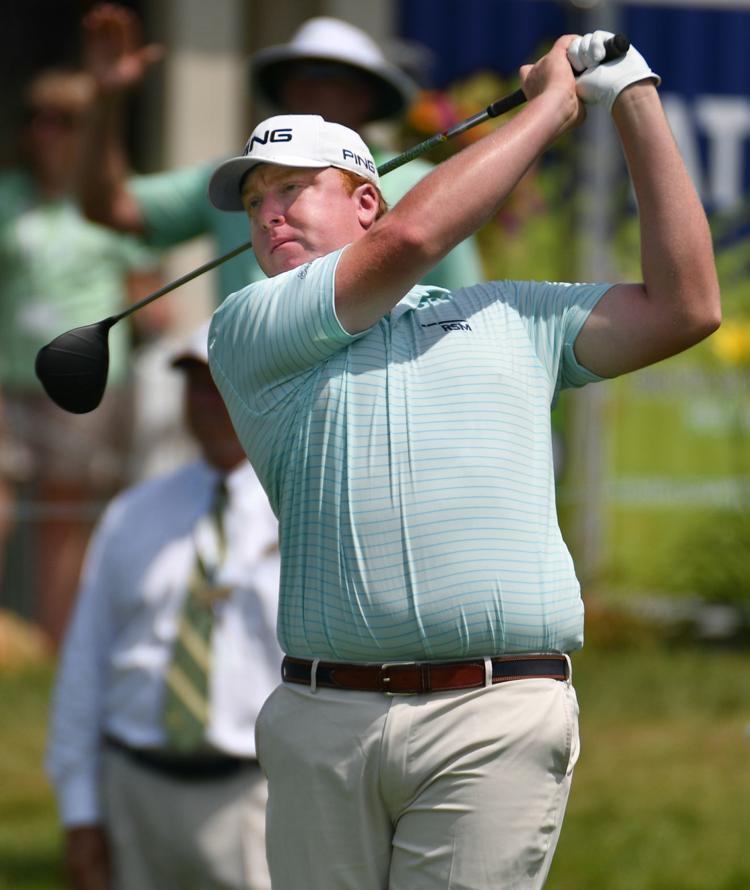 John Deere Classic: 1st Round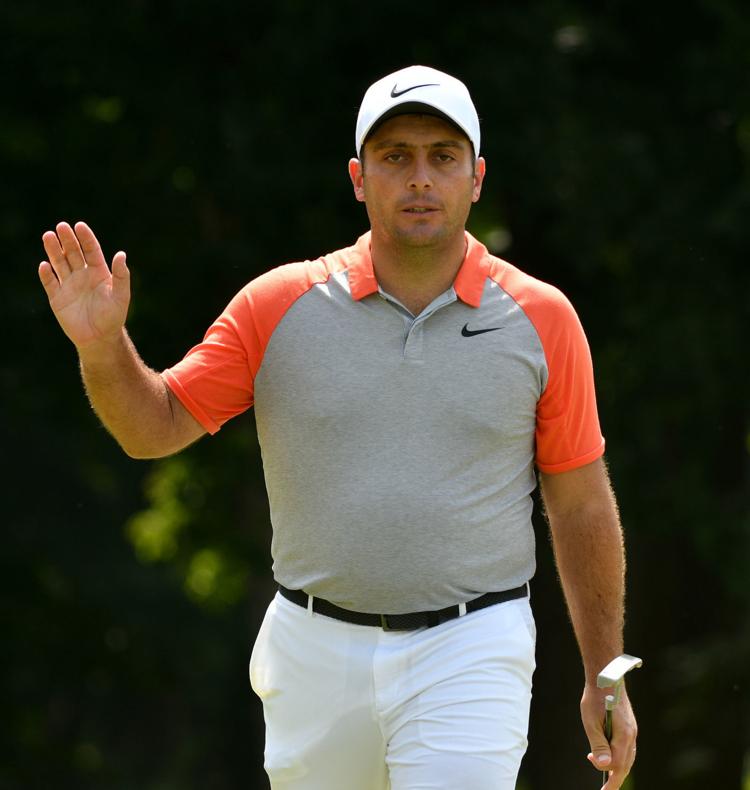 John Deere Classic: 1st Round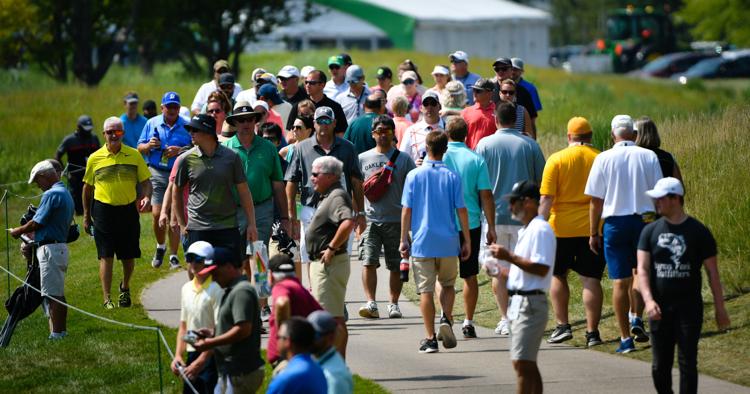 John Deere Classic: 1st Round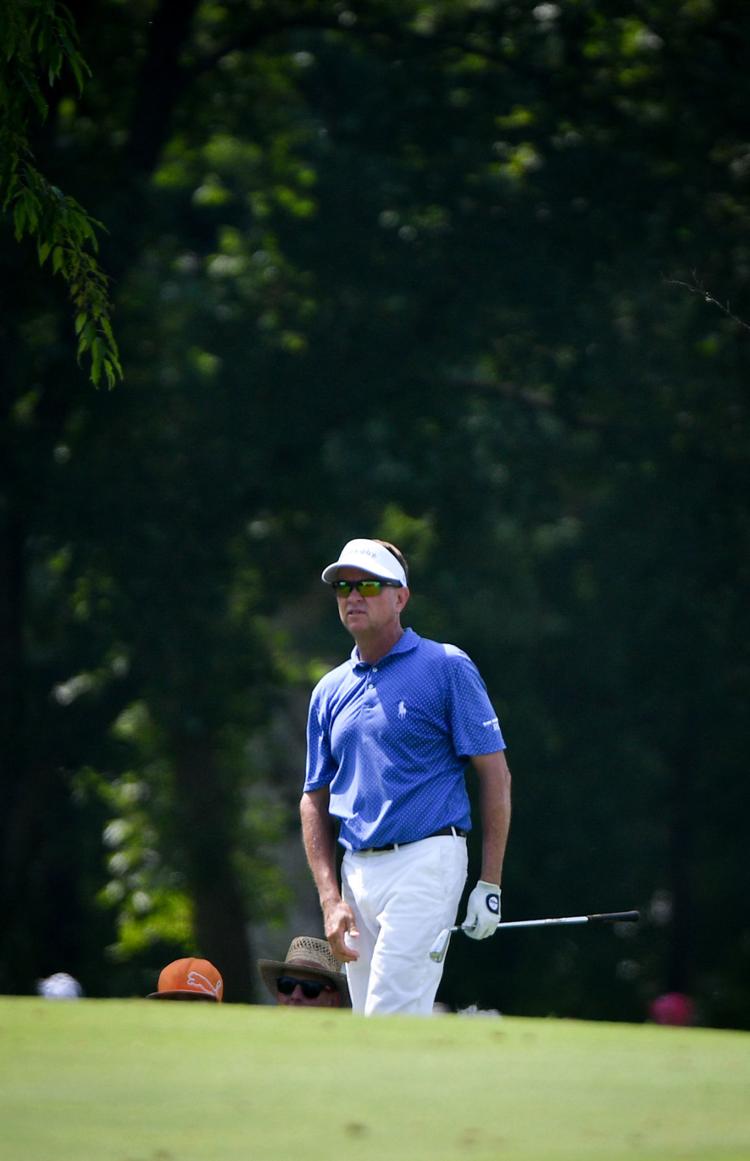 John Deere Classic: 1st Round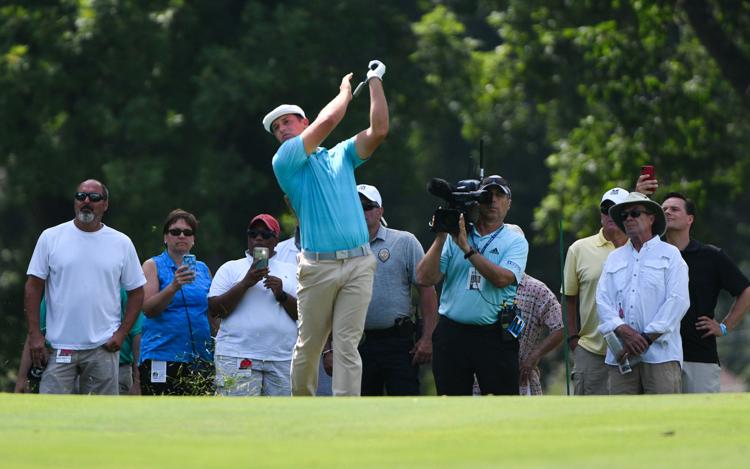 John Deere Classic: 1st Round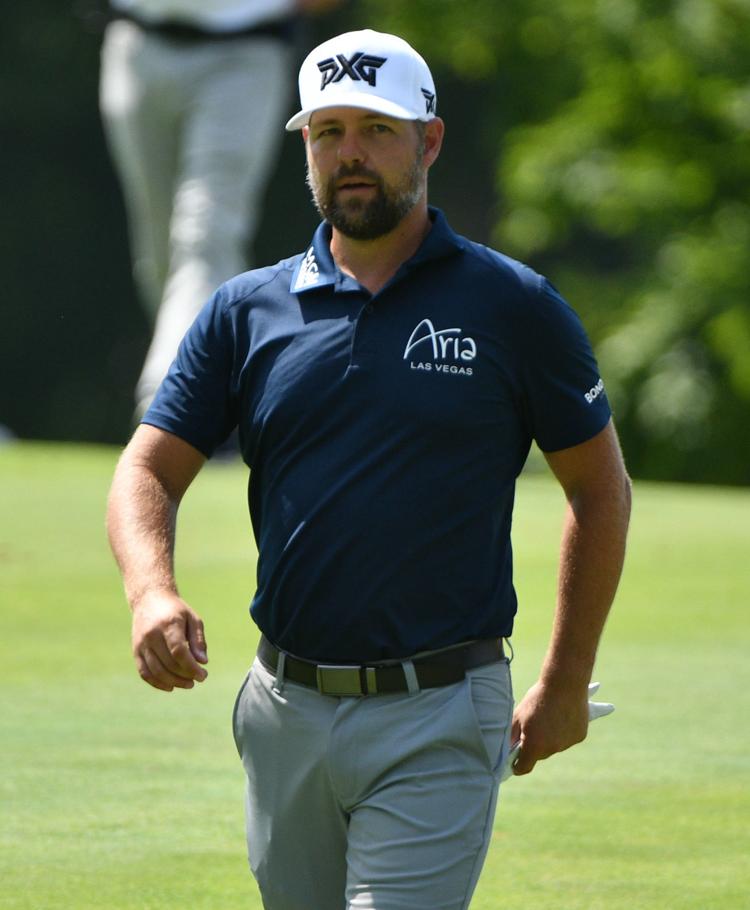 John Deere Classic: 1st Round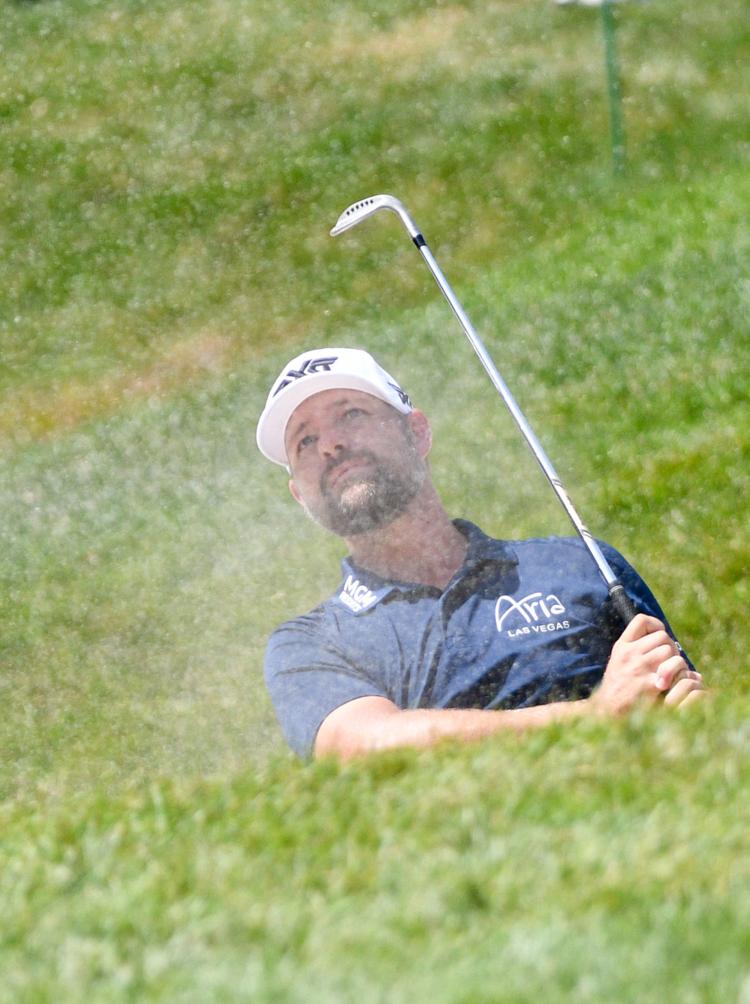 John Deere Classic: 1st Round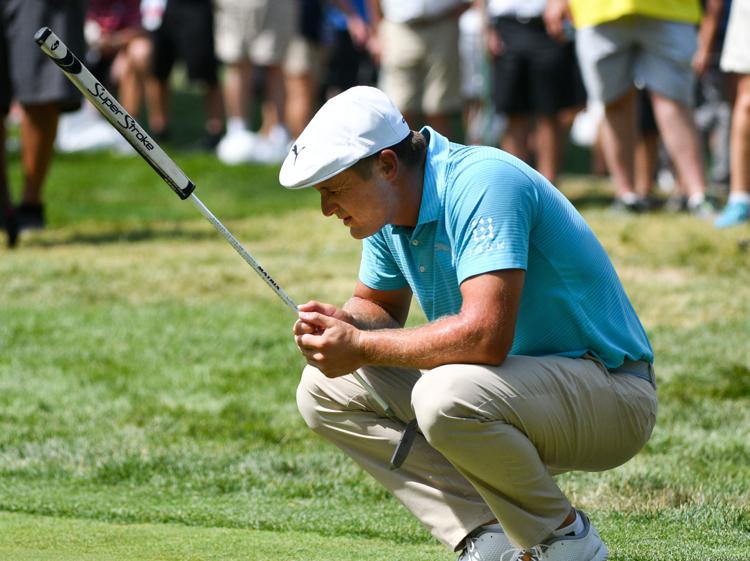 John Deere Classic: 1st Round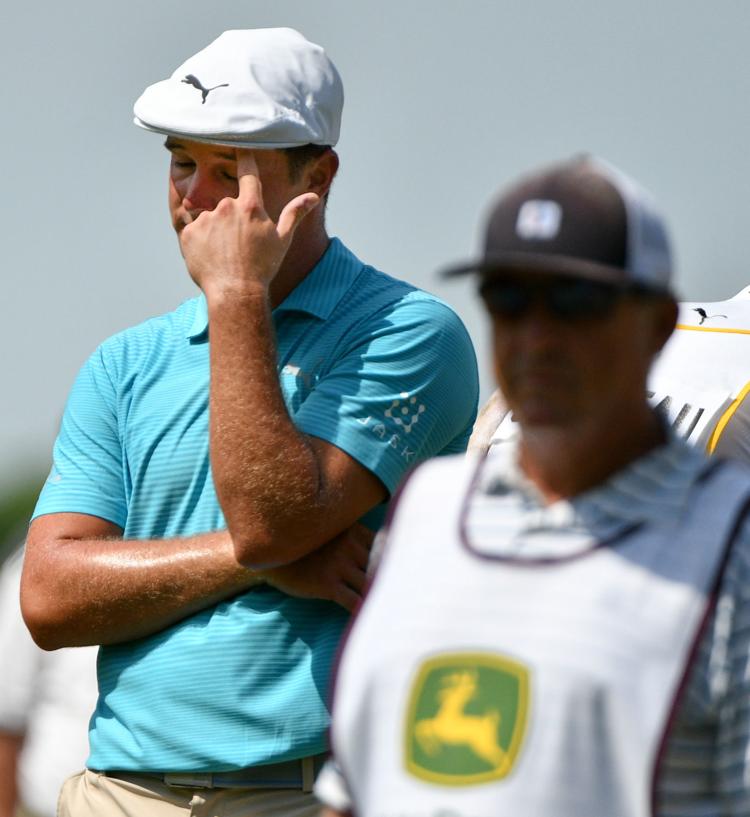 John Deere Classic: 1st Round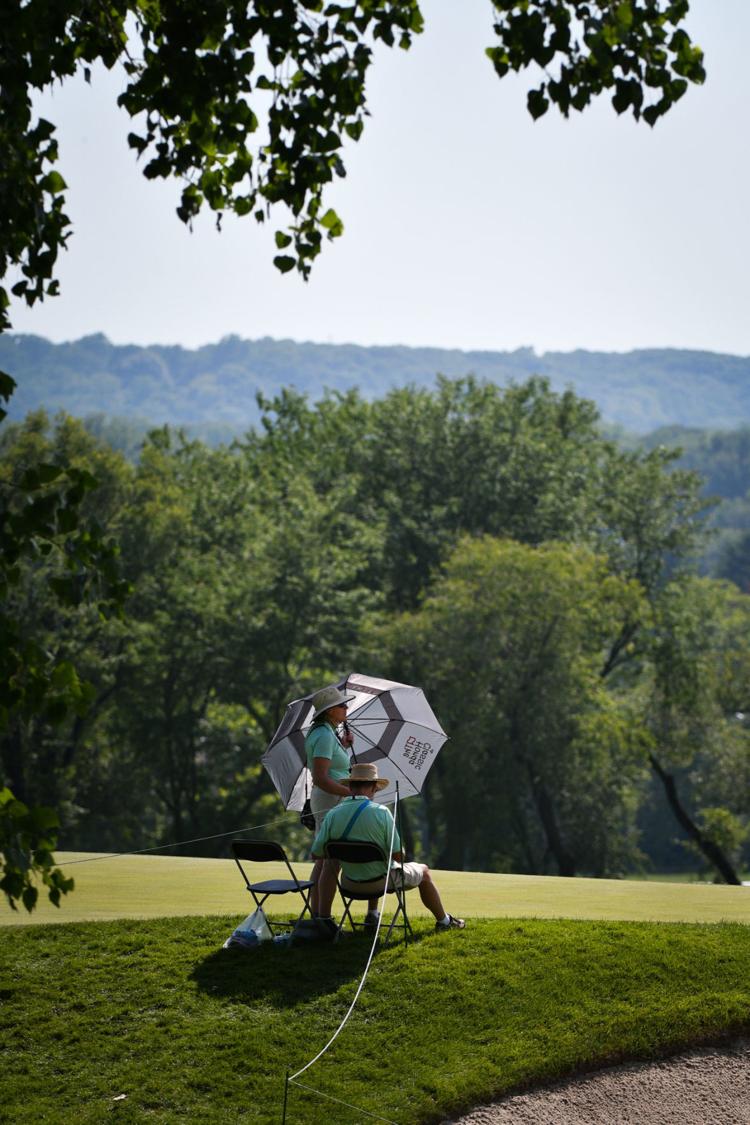 John Deere Classic: 1st Round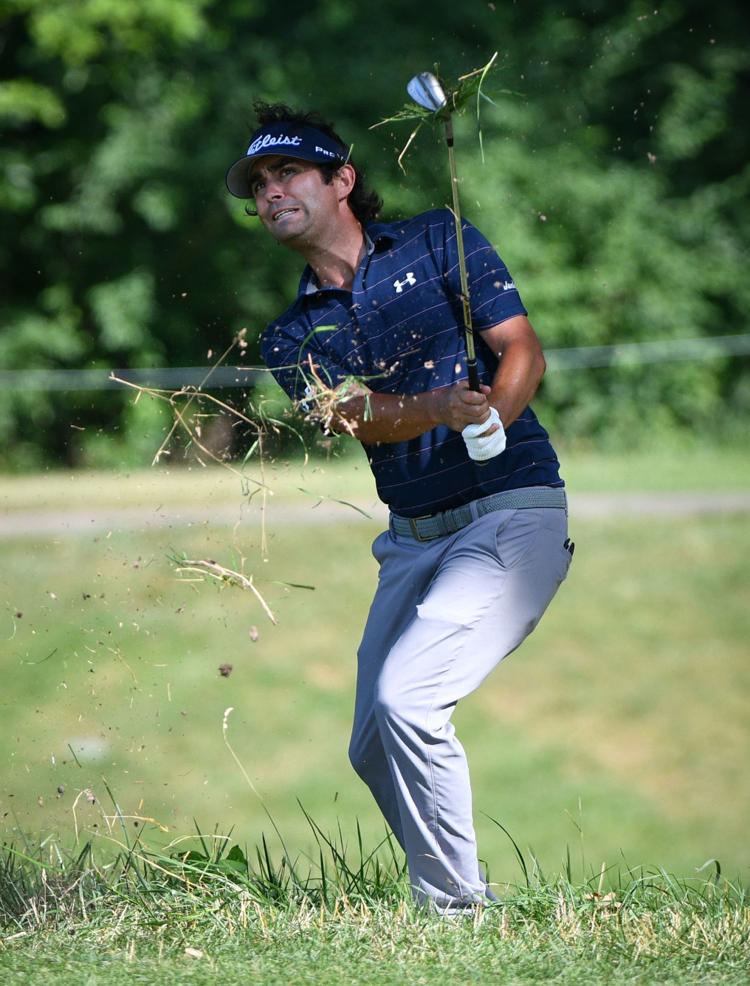 John Deere Classic: 1st Round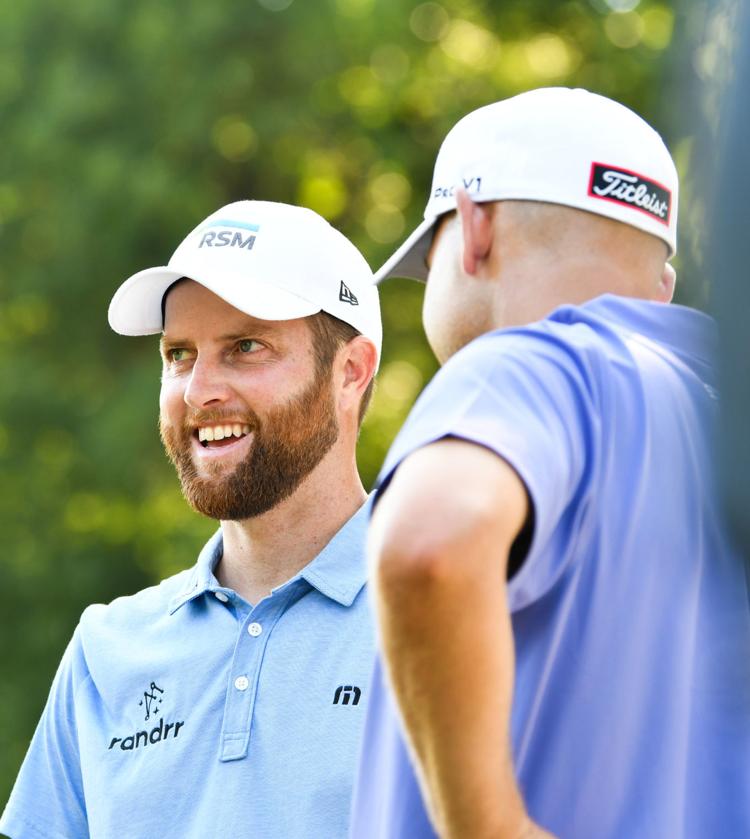 071218-jdc-mm-084a.jpg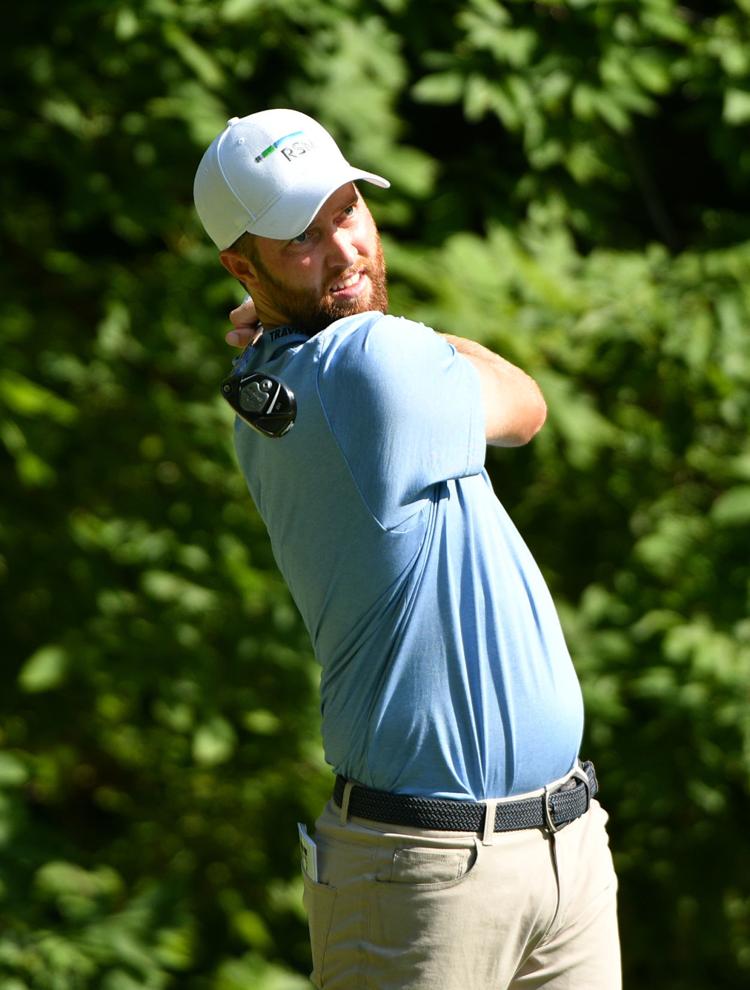 John Deere Classic: 1st Round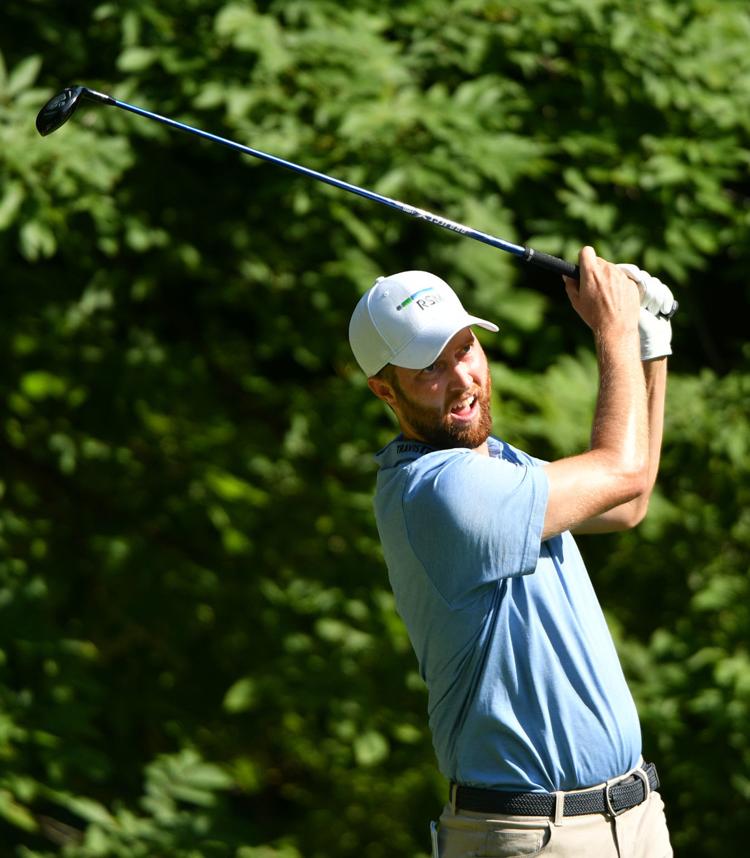 John Deere Classic: 1st Round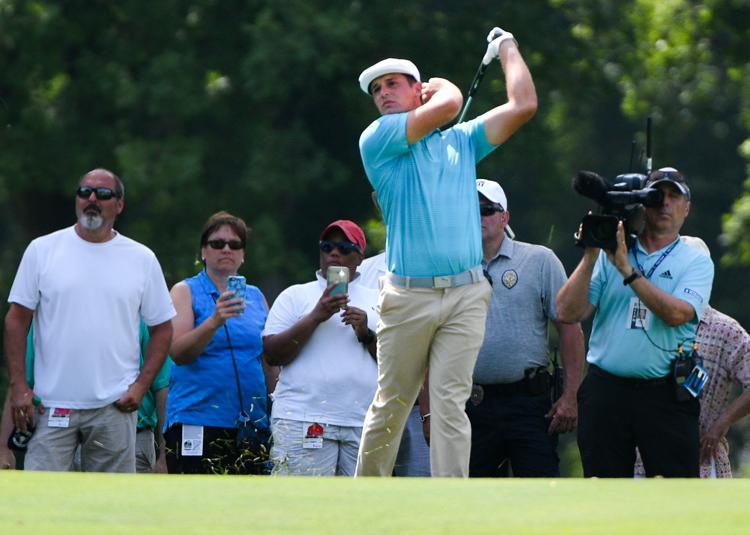 John Deere Classic: 1st Round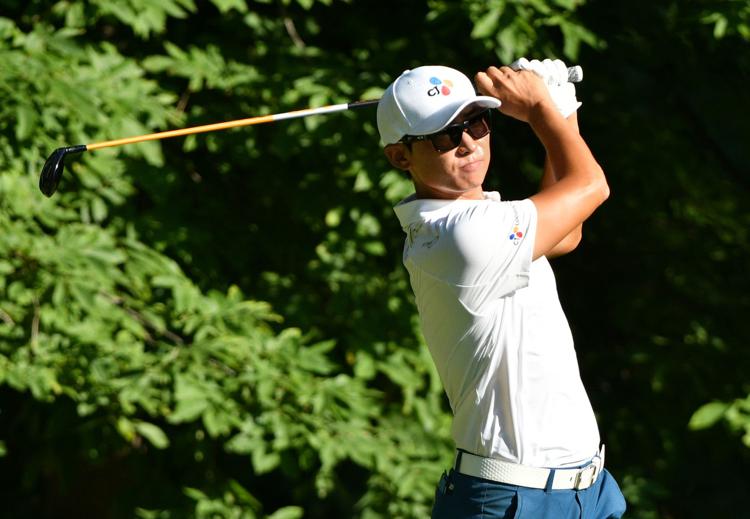 John Deere Classic: 1st Round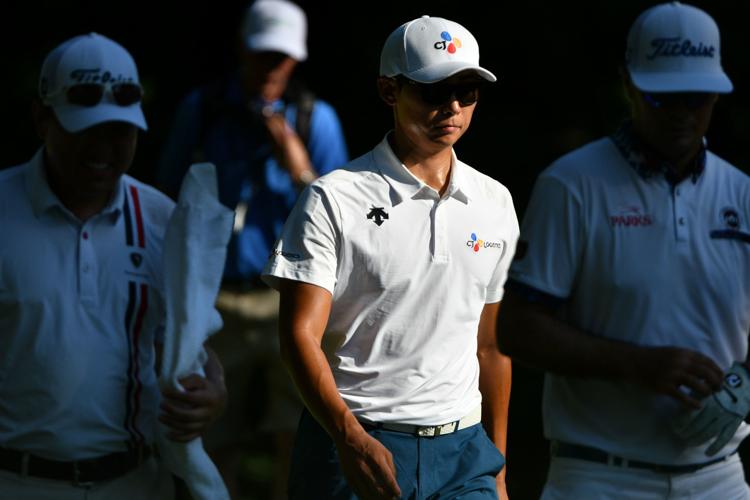 John Deere Classic: 1st Round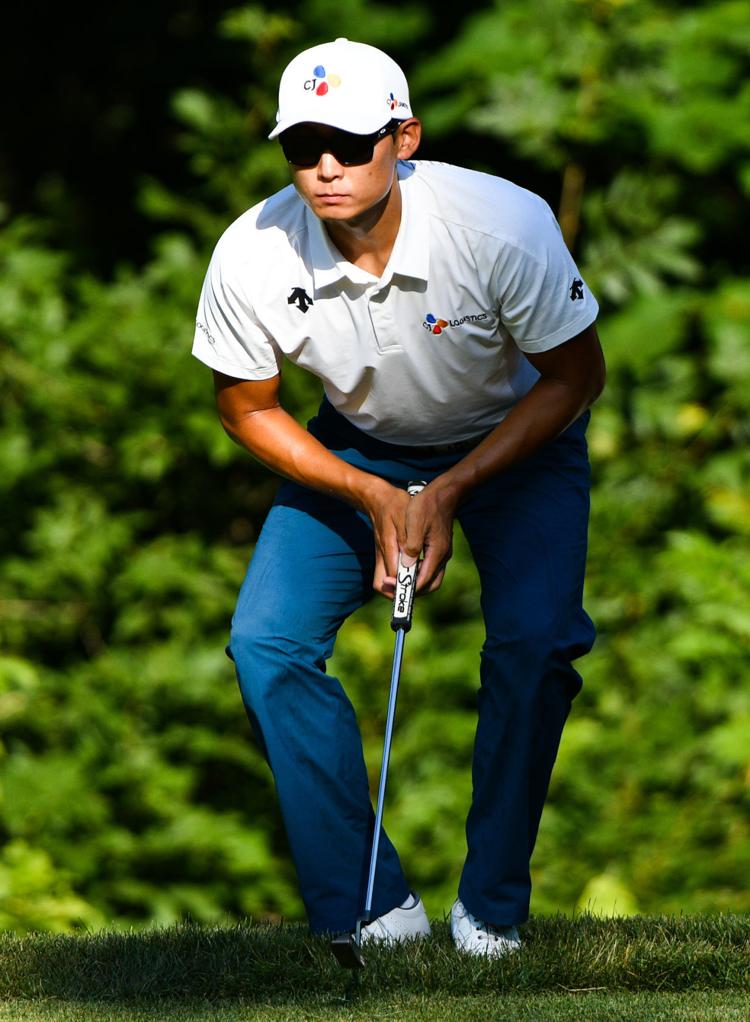 John Deere Classic: 1st Round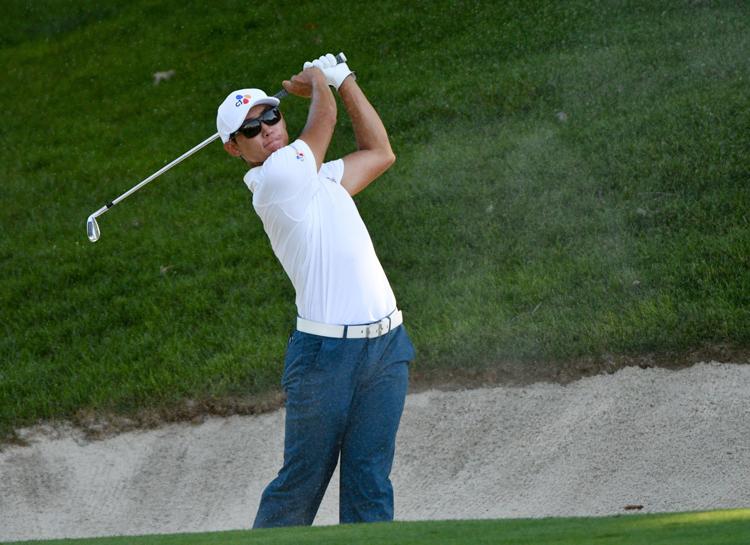 John Deere Classic: 1st Round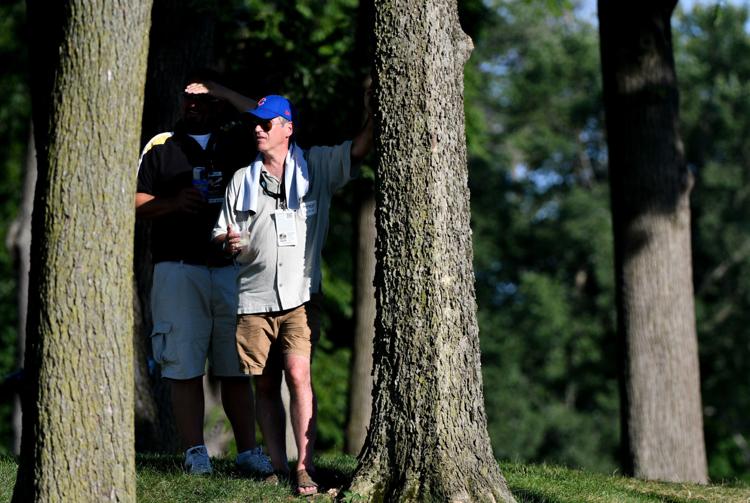 John Deere Classic: 1st Round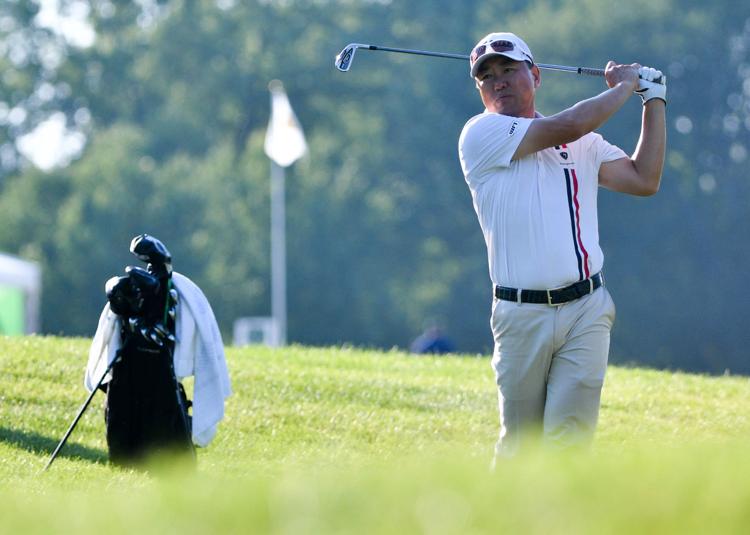 John Deere Classic: 1st Round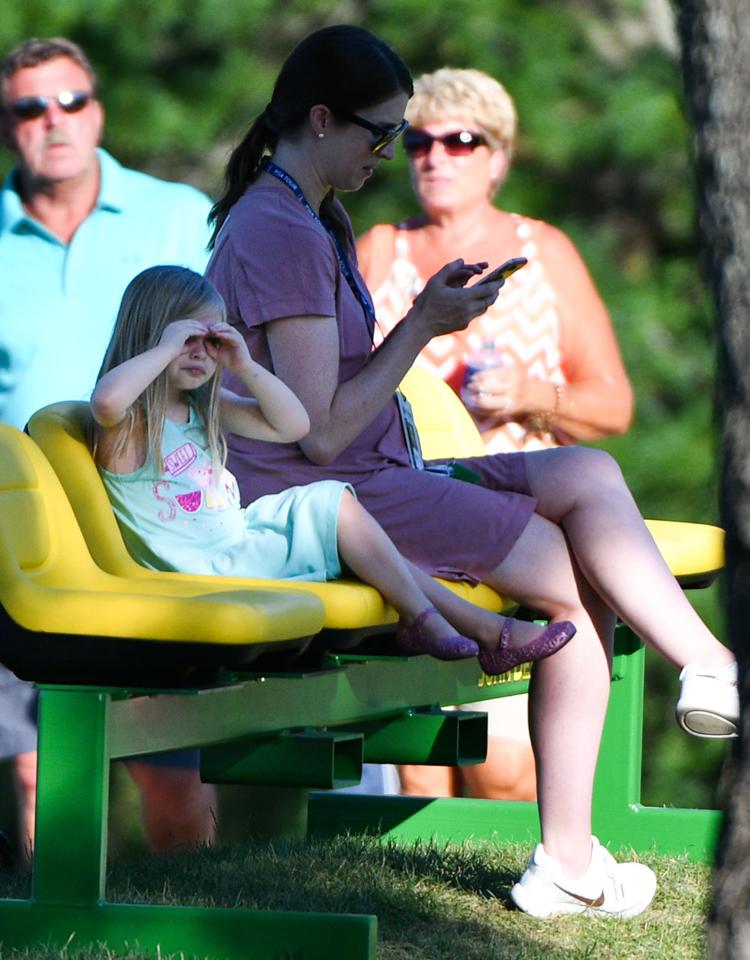 John Deere Classic: 1st Round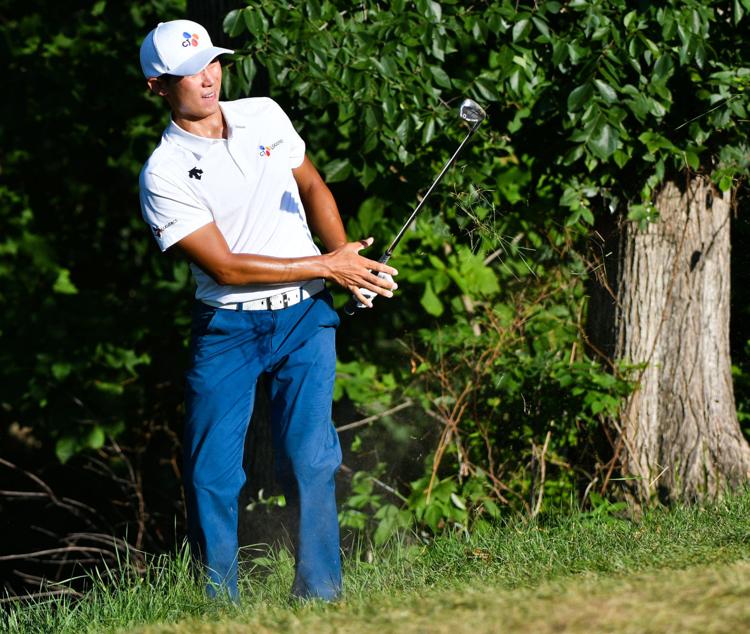 John Deere Classic: 1st Round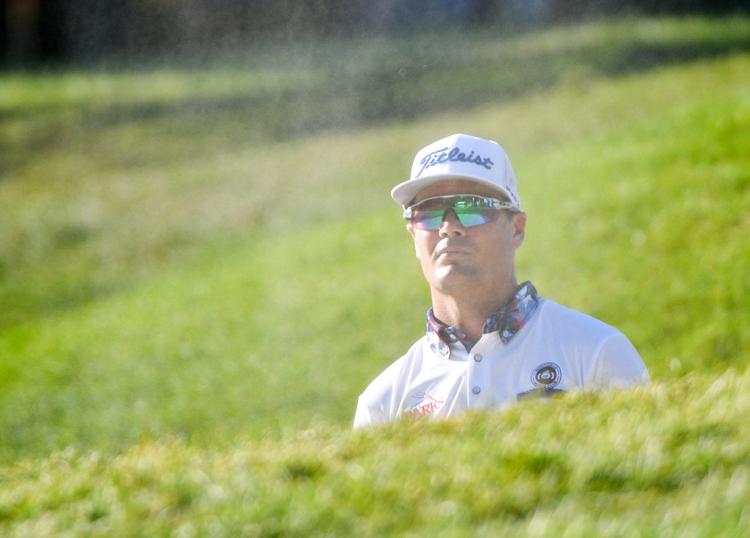 John Deere Classic: 1st Round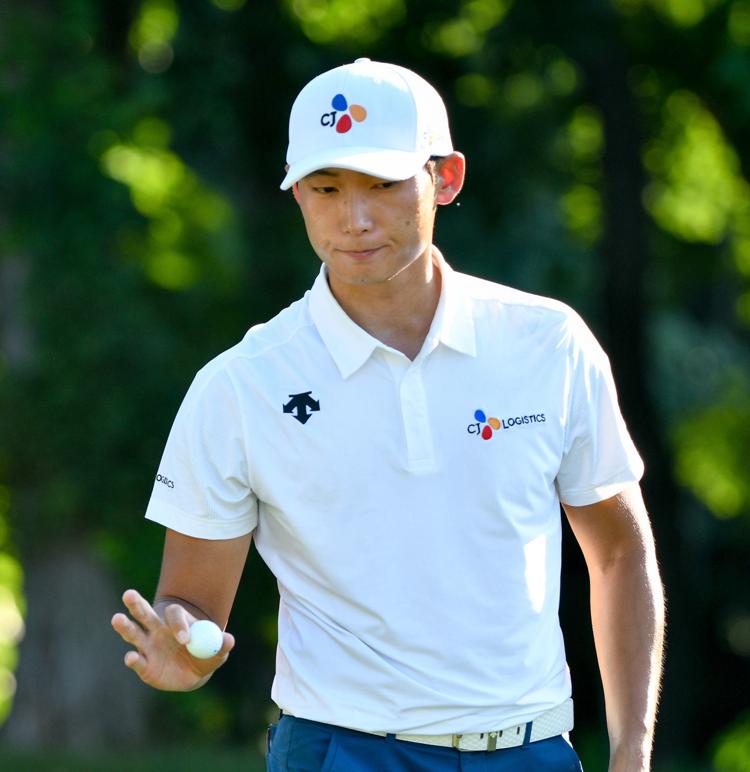 John Deere Classic: 1st Round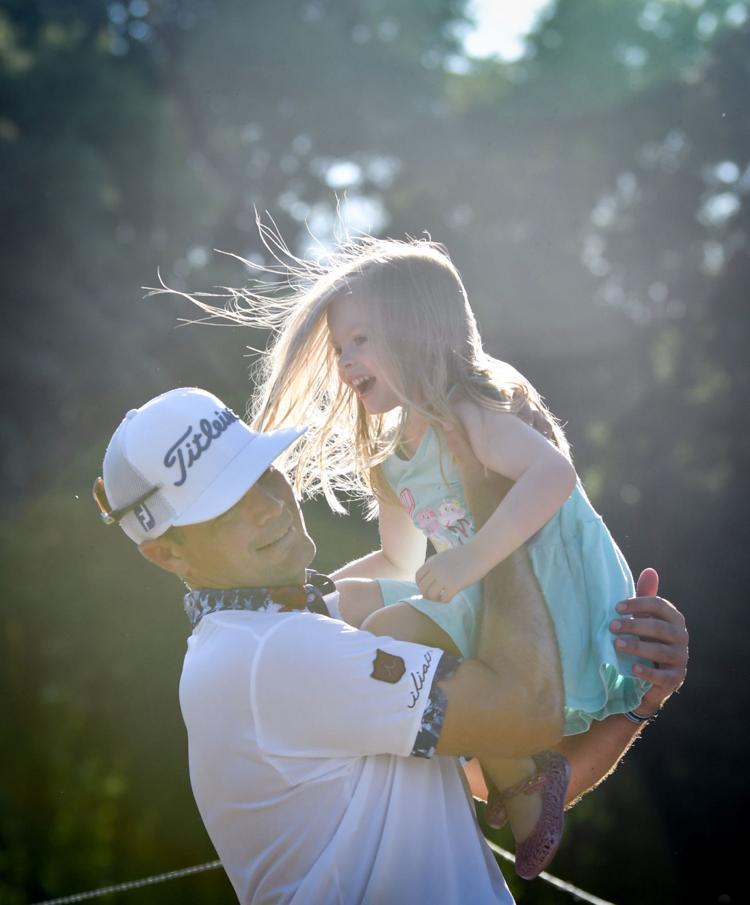 John Deere Classic: 1st Round
John Deere Classic: 1st Round