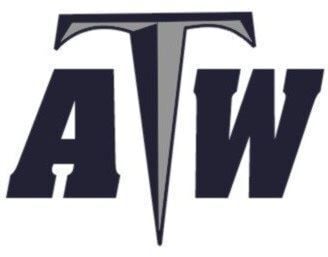 Pat Keane has an opportunity to be involved with not one, but two baseball firsts with his alma mater.
As a senior at Wethersfield, Keane was a part of the return of Flying Geese baseball in the spring of 1994.
Now, as the first-year head coach of the Annawan-Wethersfield baseball club, Keane has his squad one win away from the first sectional title for either the co-op or one of its component schools.
To advance to today's 4:30 p.m. IHSA Class 1A sectional final matchup of fourth-seeded teams at Glasford Illini Bluffs, the Titans (14-7) overcame an early three-run deficit in Wednesday's semifinal matchup with Delavan and rallied to win 5-3 on their home diamond at Annawan's Howes Park. A two-run, walk-off home run by senior Eli Merrick completed the comeback.
"That's the second game in a row Eli's had the game-winning hit for us," said Keane. "No one deserves it more than him. He doesn't play football or basketball, just baseball, so while a lot of our other kids were still playing basketball and then football, he and I were working together on hitting."
As well as the efforts of Merrick, Keane also singled out freshman pitcher Dillon Horrie for praise. After Delavan went up 3-0 after the first inning, Horrie came on in relief and delivered 5 2/3 innings of hitless baseball, overcoming five walks by recording six strikeouts.
"He came into a 3-0 game and pitched his tail off," said Keane. "I went back and forth on starting him, but being a freshman, I thought it might be too big a situation to put him into. After we got down by three runs, I ended up throwing Dillon into the fire, and he came up big.
"He thrived in the situation and kept them at three runs, and we kept saying, we've got to score him some runs."
Senior Coltin Quagliano and another freshman, Colin Hornback, have been instrumental both on the mound and at the plate in getting A-W to place it last visited back in 2013, when it lost to Eureka in the Class 2A sectional title game following a run of three straight 1A sectional semifinal setbacks.
Hornback sports a 4-0 record with a 1.99 earned-run average and 28 strikeouts and is batting .317 with 13 runs and 15 RBIs, while Quagliano sports a .548 average with 19 runs and 24 RBIs to go with his 2-3 pitching mark, 1.91 ERA and 50 strikeouts.
Junior Cole Troxell (.323, 11 runs, 12 RBIs) and Merrick (.288, 15 runs, 15 RBIs) add further punch to the A-W lineup.
"We felt the first couple of weeks were going to be rough, with a lot of kids still playing football and not getting to take a lot of swings or get in a lot of throwing," Keane said. "We wanted to be playing our best baseball not at the beginning of the season, but in a month, and that's what we're doing.