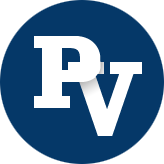 Multiple huge innings gave the Pleasant Valley baseball team plenty of cushion in Thursday's Mississippi Athletic Conference doubleheader sweep at Davenport Central. After using a six-run sixth inning in a 9-3 Game 1 victory, the Spartans batted around twice in the nightcap, winning 22-3 in five innings.
PV improved to 6-5, 6-2 MAC as Central fell to 1-7, 1-5 MAC with a seventh straight loss.
PV coach Derek Stecklein was happy to see the team's bats reach a new gear. PV's previous high in runs was 11, which it has done twice.
"Tonight happened to be the night where guys were locked in and squaring up baseballs for us," said Stecklein, noting how hitting became contagious. "We got in good situations where guys were able to have some freedom up there and do what they do. We capitalized tonight."
In the opener, PV had four of its 15 hits and three walks in the pivotal sixth inning, breaking a three-all tie that stood after the Blue Devils tied things in the fourth inning. PV reliever Ryan Groenenboom (1-0) struck out four batters the final three innings en route to earning a win in his first appearance of the season.
Central starter Kieran O'Brien kept his team in the game through five innings, but PV was locked in against reliever Cade Amato. Ryan Mumey and Alex Clemons each hit two-run doubles in the sixth; Clemons knocked in the game-tying run with an RBI single in the fifth.
Brooks Reiter and Seth Clausen (two runs scored) each tallied three hits in the opening win, in which the Spartans had at least one hit in every inning.
"Collectively, we did a really nice job," Stecklein said. "Guys are starting to feel it a little bit, and that's where we want to be right now."
Central led the opener 3-2 after four innings, using a two-run single by Jake Mahon to take the brief lead. The Blue Devils loaded the bases in the bottom of the seventh, but a groundout to third ended the game.
In Game 2, the Spartans sent 12 batters to the plate in the second-inning eruption. Jack Young and Mumey each hit two-run singles during the offensive wave, amassing Clemons plenty of run support in an improved second start. Clemons pitched into the fifth inning during the win; Jamy Hill closed things out for PV.
PV's pitching limited the damage on Thursday, but Stecklein believes it can be better.
"There's still some things to work on from a pitching standpoint. Our relievers came in and threw strikes, which is really crucial for us at this point," he said. "Still got to limit some free bases, throw a few more strikes, compete a little bit better; but it helps when you're scoring some runs, which we were able to do."
PV's offense continued to click as a Clausen grand slam was part of an 11-run sixth inning.
Clausen led the team with five RBIs as PV tallied 17 hits in the shortened contest. Jack Young had a team-high four hits in the win, which featured six players with at least two RBIs.
PV pitching held Central to just four hits in the nightcap.
Central coach Chris Cartee says his team is still working on "doing the right thing, at the right time, in the right way," as it continues to gain experience.
"The kids do have a really good attitude, we're just really inexperienced; we're young," he said. "We have two returning players from last year. We're just trying to build a foundation, come and do things the right way."
He expects some ups and downs this season, but he hasn't been discouraged. The key is continued work and avoiding the big innings, but he was proud of O'Brien's start and how he battled in the opener.
"When anything has snowballed on us, it's typically been our defense letting us down," he said. "Until we learn to make those routine plays, we've got to change the script ourselves."
Pleasant Valley is next scheduled to host Bettendorf in a MAC doubleheader on Monday; Central is slated for two on the road at Assumption.
"Looking forward to it," Stecklein said of the Bettendorf matchup. "They've got a good team right now… It'll be fun. Our guys are excited about it and I'm sure they are. We'll see what Monday brings, but we'll be ready to go."
Get in the game with our Prep Sports Newsletter
Sent weekly directly to your inbox!