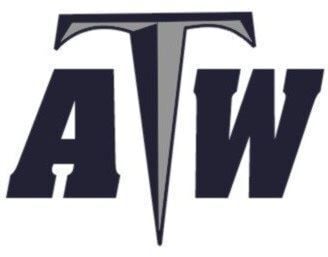 ANNAWAN, Ill. – Eli Merrick suggests he's been in a bit of a slump lately at the plate, but when the Annawan-Wethersfield catcher is making contact he's making it count.
Merrick delivered his second walk-off hit of the postseason Wednesday, crushing a 2-2 pitch with two outs in the bottom of the seventh inning to give the Titans a 5-3 victory over Delavan in an Illinois Class 1A sectional baseball semifinal at Howes Park.
"All I saw coming was a big pitch right in my zone and my eyes lit up,'' Merrick said. "I got my weight back and was able to get under it. That felt great.''
Merrick's ball rattled off the top of the fence in left-center and while Dillon Horrie scored the deciding run after reaching on a one-out walk, Merrick didn't stop running until Annawan-Wethersfield had securely earned its spot in Friday's sectional championship game.
"If anybody deserved that hit, it's Eli,'' Titans coach Pat Keane said. "Baseball is his only sport and he spent the entire winter getting ready for this, probably took 10,000 cuts and a hit like that, it makes it worth it.''
Delavan forced Annawan-Wethersfield to earn its victory, scoring all three of its runs in the top of the first inning.
The Panthers also collected all three of their hits while taking that early lead.
Horrie took over on the mound for the Titans in the top of the second and did not allow a hit the rest of the game, striking out seven batters including all three he faced in the sixth inning after working out of a bases-loaded jam in the fifth.
"I knew I had to keep us in it and with our defense, I knew they would do their job to help make that happen,'' Horrie said. "We had to keep playing and give ourselves a chance to get back in it.''
Horrie walked five batters and hit two with pitches, but a double play, an inning-ending rundown between third and home and a pop foul with the bases loaded prevented Delavan (8-10) from scoring again.
Offensively, Annawan-Wethersfield methodically worked its way back into the game, scoring single runs in the second, third and fourth innings to tie the game at 3-3.
The Titans accomplished that against freshman pitcher Cole Norevil, who struck out 12 batters before exiting when with one out in the seventh when Horrie reached on the first walk given up by the right hander.
"We found a way, and that is something this team has been good at,'' Keane said. "We don't have many seniors, but they give us great leadership and they kept us moving forward after we fell behind early.''
A Cole Troxell double brought Tucker Miller home with the Titans' first run of the game in the second inning.
An inning later, Brady Kelley beat out a high chopper in front of second base to bring Coltin Quagliano home and put Annawan-Wethersfield in a position to even the score in the fourth when Troxell scored on single to center by Isaac Melton.
"Being down 3-0, it wasn't the way we wanted to start but it was the first inning,'' Quagliano said. "We chipped away at it, had a lot of young guys step up. Guys got hits, put the ball in play, moved runners, just what we needed, and Horrie pitched a great game out of the pen. Everybody did their thing.''
Because of that, Annawan-Wethersfield (14-7) will play for its first sectional title on Friday at Glassford Illini Bluffs (11-6), which advanced with a 2-1 win Wednesday over ROWVA-Williamsfield.