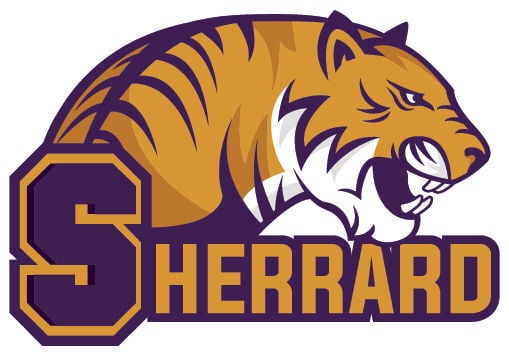 In his return to his prep alma mater, 2005 Sherrard High School graduate Nick Basala made an immediate impact as the Tigers' first-year head baseball coach.
With a two-game sweep of Fulton proving to be the difference, Basala's Tigers capped a 13-10 season by winning the Three Rivers Conference's West Division championship, posting an 8-1 league mark to edge the Steamers (10-7, 7-3) by a game and a half to claim the crown.
Sherrard, Fulton and third-place Riverdale (9-12, 5-4) accounted for 10 of the 13 spots on the TRAC West's first team. The Tigers had four first-team honorees among their six all-conference picks.
All four of Sherrard's first-team players — senior pitching aces Brady Hartman and Will Franck, catcher Ryan Staver and utility man Blake Lingafelter — were unanimous first-team selections.
Junior outfielder Brennan Welch earned second-team honors, and freshman Holland Anderson was an honorable-mention utility man after helping the Tigers advance to the Class 2A regional finals.
For the Steamers, their first-team trio of junior pitcher Drew Dykstra, senior infielder Connor Barnett and junior outfielder Jacob Jones were all unanimous picks as well. Junior teammates Brock Mason (catcher), Kannon Wynkoop (infield) and Davis Ludin (outfield) were all second-team picks.
Representing the Rams on the first team were the infield duo of senior Aiden Nelson and freshman Dawson Peterson, both unanimous honorees, along with senior outfielder Bryce Ketelsen. The infield duo of senior Jacob Griffin and junior Zach Duke along with junior pitcher Gage Hugart were second team choices; junior outfielder Kye Smeltzly was honorable mention.
Rounding out the first-team roster was Orion junior pitcher and unanimous selection Quinn Hoftender along with Rockridge's senior pair of infielder and unanimous honoree T.J. Ulfig and outfielder Peyton Dye.
E-P pair earns TRAC East first-team honors: Erie-Prophetstown (7-12) had three of its players earn Three Rivers East Division honors, with the pair of senior pitcher Jaime Miner and junior utility man Connor Sibley chosen for the first team; junior infielder Kolby Franks was a second-team pick.
Kewanee (5-12) had a pair of second-team honorees in the junior pair of pitcher Dylan Armstrong and infielder James Conner.