After not getting to the second inning against Assumption in late June, Anthony Smith had to change his mentality on the mound.
"After that game, I told myself I would never let anything like that ever happen again," Smith said.
Suddenly, the southpaw has turned into a reliable starter for Davenport Central, and it showed in Game 2 against Bettendorf.
Smith tossed four innings of shutout ball, allowing just one hit and three base runners to notch his third win of the season as the Blue Devils salvaged a split against the Bulldogs with a 9-1 win Friday night at Brady Street Stadium.
"Earlier in the year, he was pretty much a one-pitch pitcher," Central head coach Chris Cartee said. "He's throwing strikes with his fastball, and then he's also been able to get his off-speed stuff across the plate. It's turned into some nice wins."
Ignited by 10 hits and early runs in the first three frames, Bettendorf took the opener 6-4.
Central remains locked into third place in the Mississippi Athletic Conference standings. It ends the conference season at fourth-place Burlington on Monday.
"It was a big split for us," Smith said. "We knew after the first game, we all got together in the dugout and said 'We gotta get the second one,' and we did."
Over his last three pitching appearances, Smith has allowed a combined three earned runs and struck out seven batters. He has amassed two wins over the last eight days.
With a fastball-curveball combo, Smith has found a pitching groove.
"I mix up the percentage I throw, sometimes I throw a fastball at 90 percent and then my next two fastballs I throw them at 75-to-80 percent," Smith said. "Come back with the curve that will hopefully catch them off guard."
Inning by inning, the Blue Devils (11-13, 9-7 MAC) gave their starter support in the nightcap.
Zach Wirt had an RBI infield single to give Central the early 1-0 lead. It was doubled an inning later as Adin DeLaRosa roped a double to score Nick Fleming, who led off the frame with a single and advanced to second on an E8.
In the fourth, Wirt's RBI groundout and David Canfield's sacrifice fly put Central up 4-0 before Mother Nature delivered thunder and lightning for a 30-minute delay in the fifth.
The Blue Devils had five stolen bases in the second game.
"When we're able to put the ball in play and force the defense to make plays, it's an advantage to us," DeLaRosa said. "We haven't come around totally yet, but I feel as the season keeps on going, we're getting better and better."
After the delay, the Blue Devils added to their lead with four runs in the sixth, two on an error and RBI singles by Fleming and Will Kranz.
From the end of the delay on, the Bulldogs pitchers had four wild pitches and five walks, while the defense committed four errors.
"We were letting a lot of small things bother us," Bettendorf head coach Brandon Nau said. "Emotions got the best of us, carried it to the mound."
In the opener, the Bulldogs (9-15, 6-8 MAC) scored two runs on four singles in the first and three runs on four hits in the third to lead 5-0.
Carter Furness and Tavian Goerdt each had two RBIs while Trevor Feller and Adam Like registered two hits apiece.
"They went up there looking to attack, looking for fastballs to rip," Nau said. "We really came out focused, ready to go. It was the only doubleheader of the week so I think they were kind of craving some baseball."
With a five-run cushion, Furness faced little trouble.
The sophomore right-hander earned his third win of the season by throwing four innings, allowing just one hit and striking out five.
"It's not like I was striking everybody out, I got guys behind me making plays," Furness said. "We played a really good team game."
After another run crossed the plate for Bettendorf in the fifth, Central cut its deficit in half with a three-run fifth.
Kranz scored on a passed ball, Canfield came home on a wild pitch and DeLaRosa hit his first of two doubles in the opener for the final run.
In the seventh, the Blue Devils put together one last rally.
They loaded the bases for Josh Hann on a fielder's choice, single and hit by pitch. The center fielder hit a groundout that scored Mason Gersdorf to make it a two-run game.
With runners on second and third, Spencer Darland came to the plate and on the first pitch he saw, popped up on the infield to second base to end the game.
"We've left so many guys on base this year, we're still averaging over 15 runners per game left on base," Cartee said. "It's something I thought we'd eventually overcome, I'm still hopeful. It's not any one guys fault, we're doing it as a team."
Andrew Wall pitched the final two innings to grab his first save of the season.
It's the second straight MAC split for Central and third consecutive for Bettendorf. Nau believes it can only help his team before the postseason kicks off in two weeks.
"It's a team that if I was a high seed, I wouldn't know what to expect," Nau said of the Bulldogs. "I do feel like we're in a good spot, it's just a matter of staying focused and engaged."
070519-qct-spt-bett-cent-base-001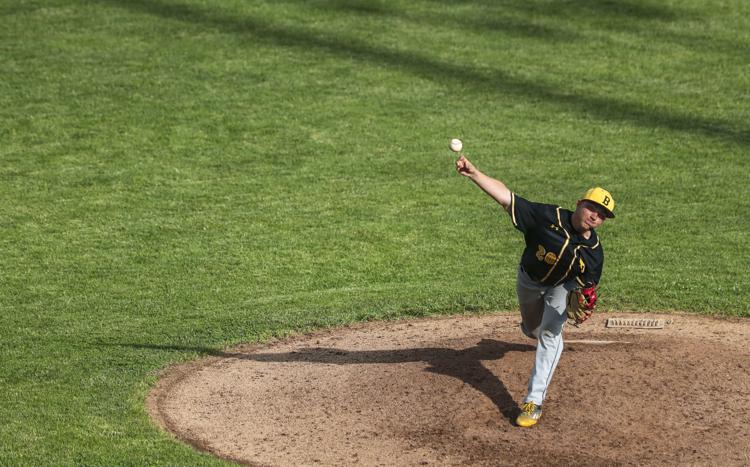 070519-qct-spt-bett-cent-base-002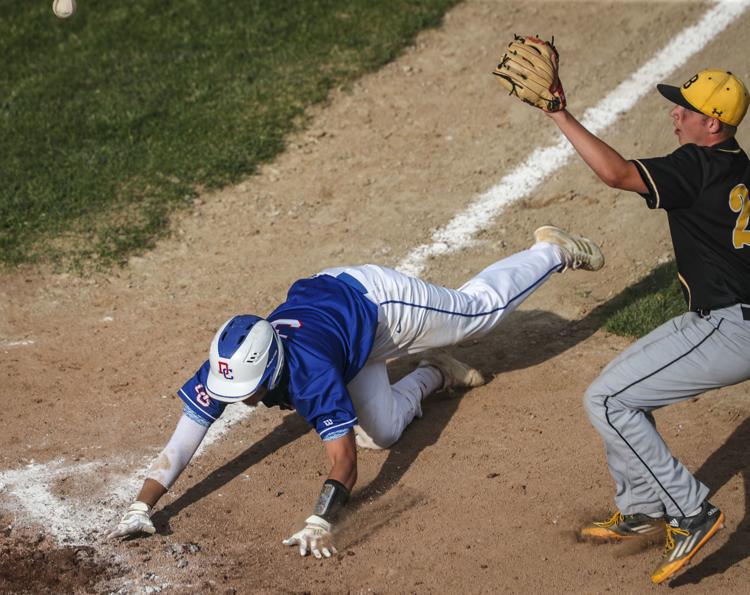 070519-qct-spt-bett-cent-base-003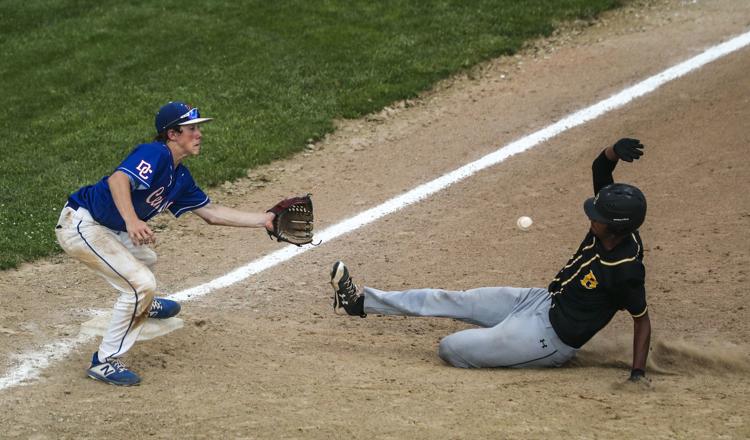 070519-qct-spt-bett-cent-base-004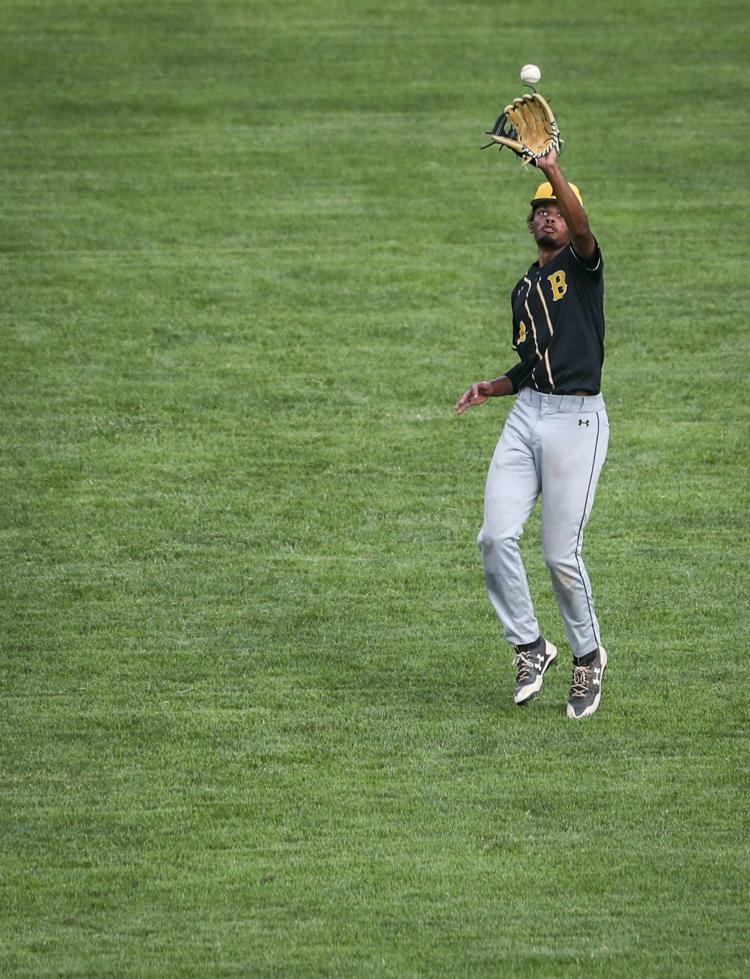 070519-qct-spt-bett-cent-base-005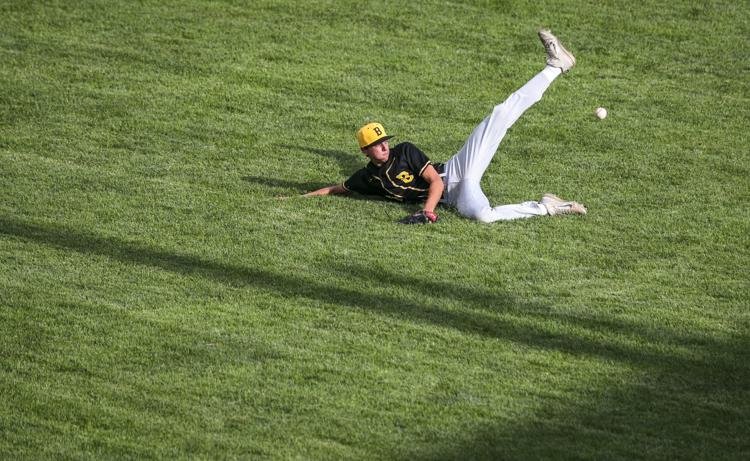 070519-qct-spt-bett-cent-base-006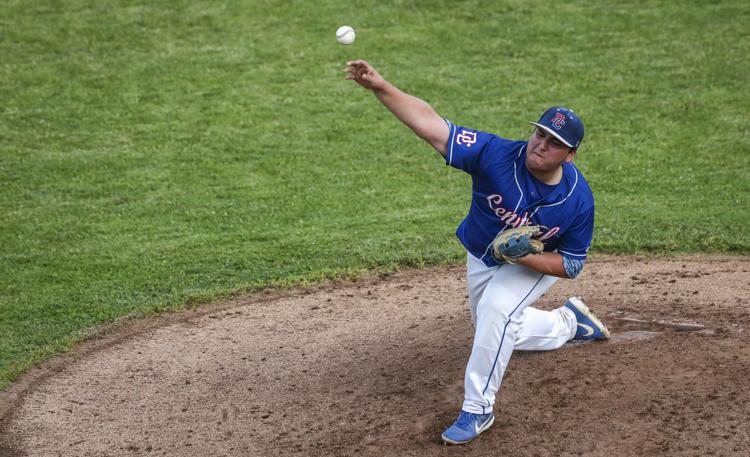 070519-qct-spt-bett-cent-base-007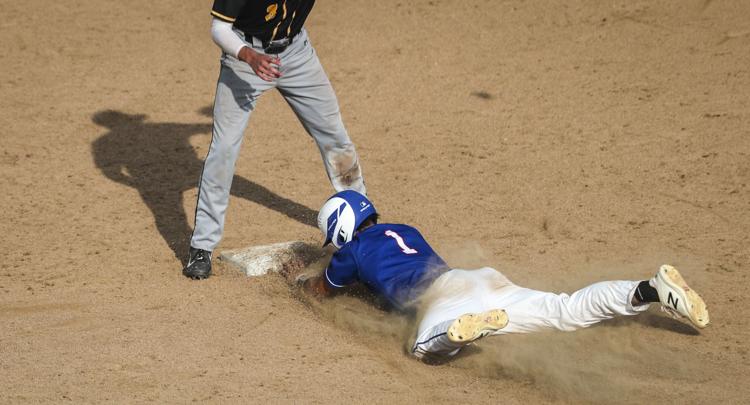 070519-qct-spt-bett-cent-base-008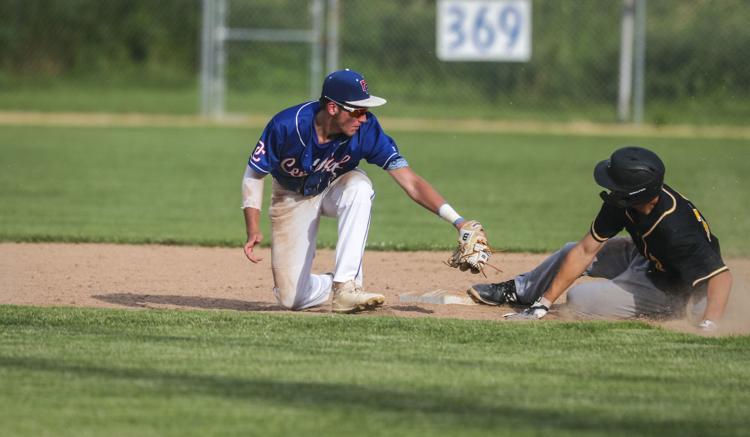 070519-qct-spt-bett-cent-base-009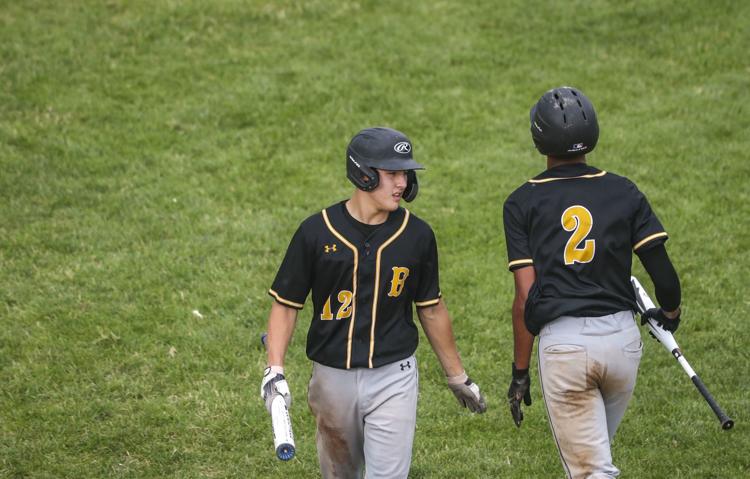 070519-qct-spt-bett-cent-base-010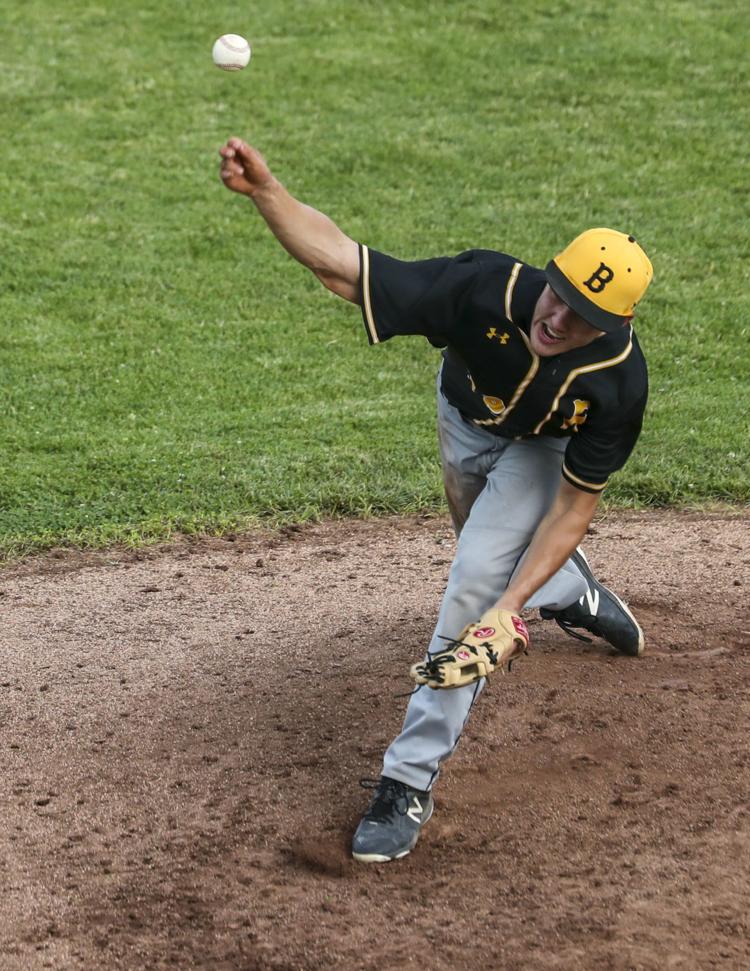 070519-qct-spt-bett-cent-base-011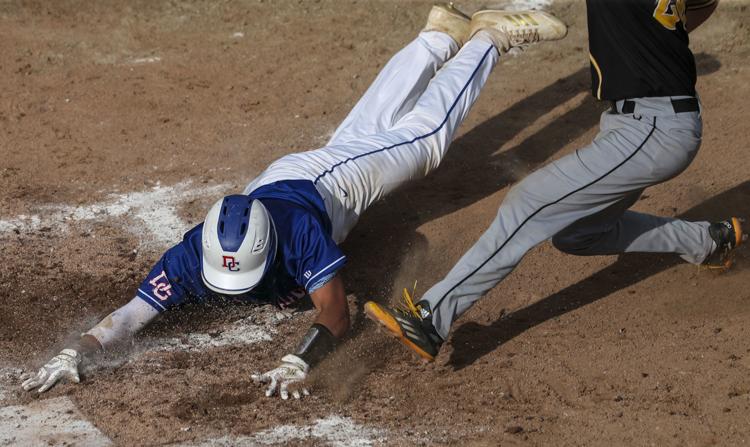 070519-qct-spt-bett-cent-base-012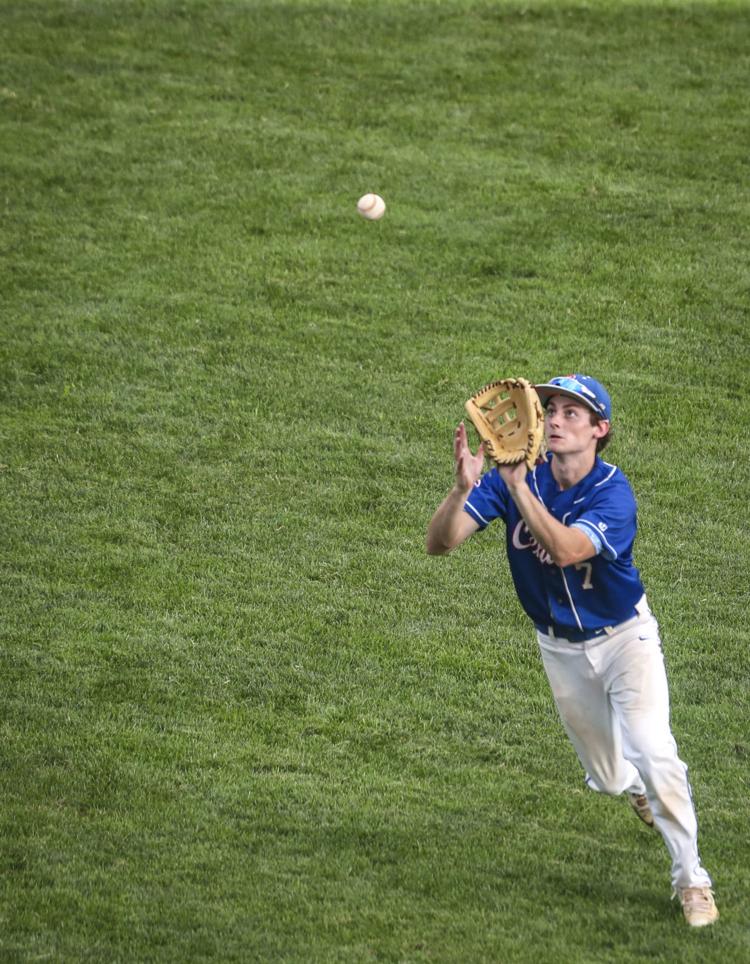 070519-qct-spt-bett-cent-base-013
070519-qct-spt-bett-cent-base-014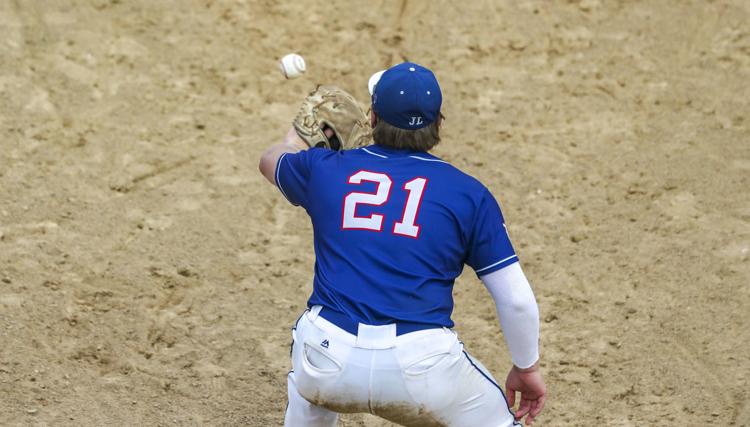 070519-qct-spt-bett-cent-base-015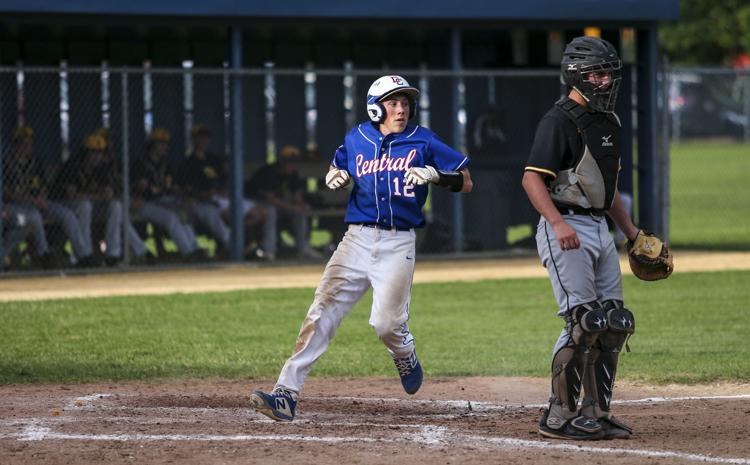 070519-qct-spt-bett-cent-base-016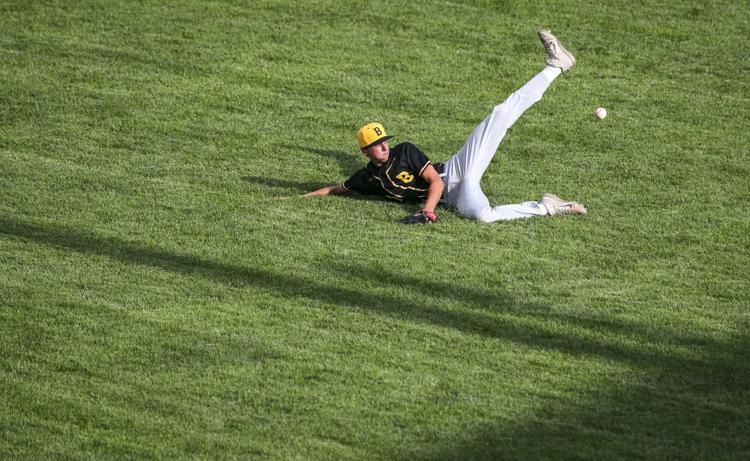 070519-qct-spt-bett-cent-base-017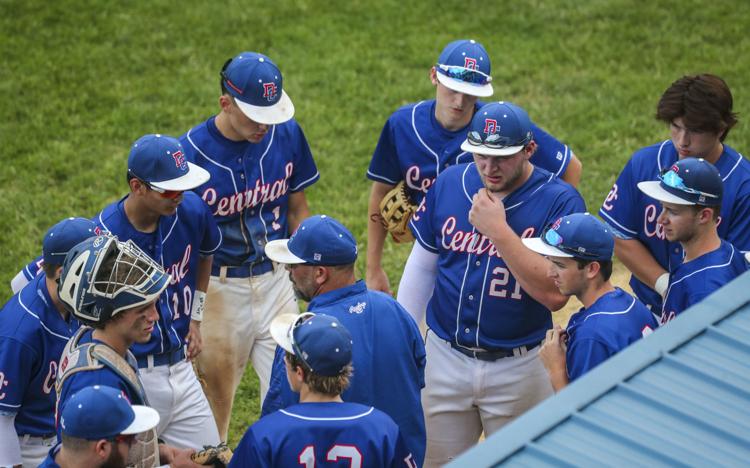 070519-qct-spt-bett-cent-base-018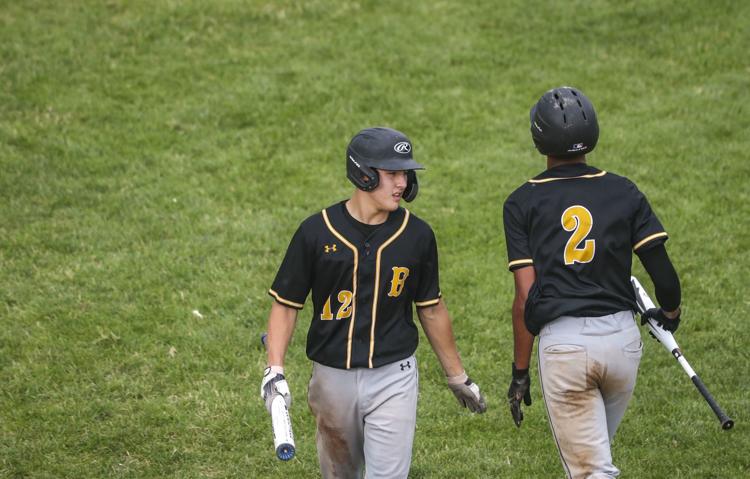 070519-qct-spt-bett-cent-base-019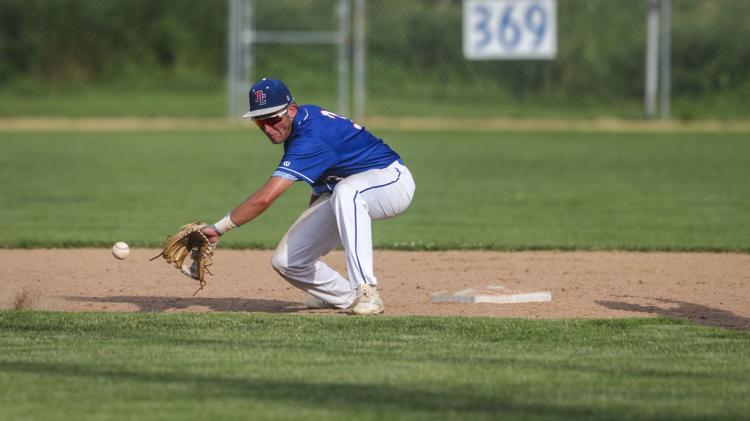 070519-qct-spt-bett-cent-base-020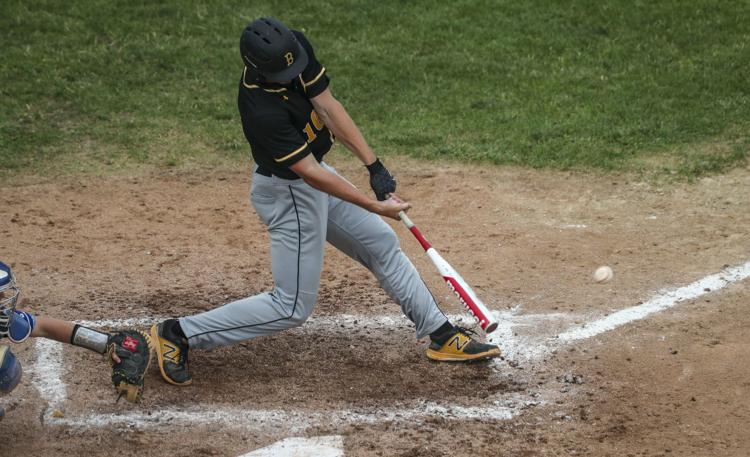 070519-qct-spt-bett-cent-base-021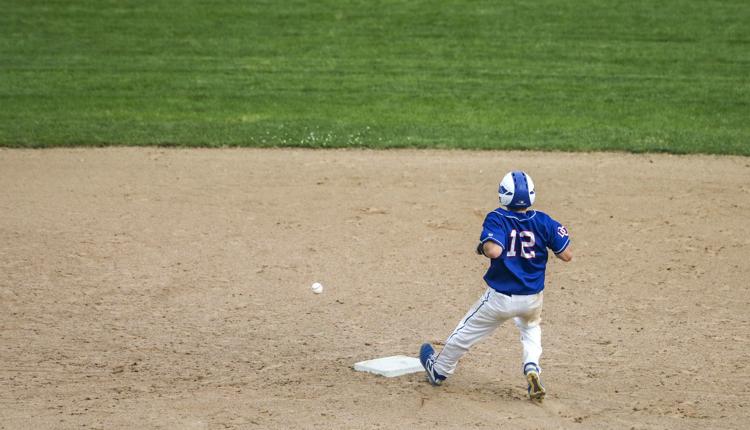 070519-qct-spt-bett-cent-base-022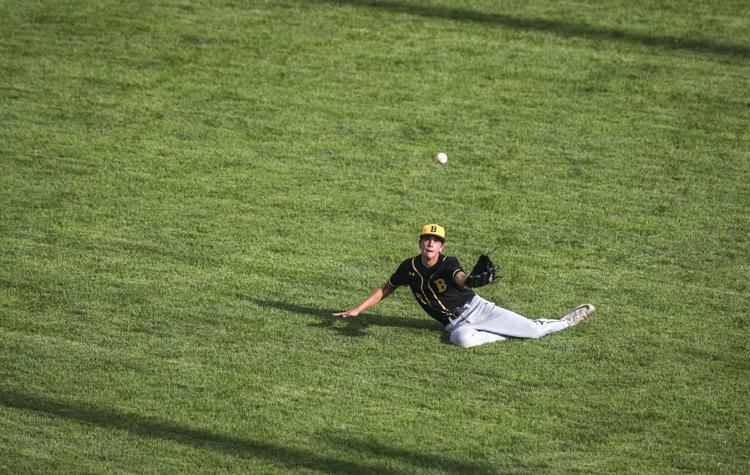 070519-qct-spt-bett-cent-base-023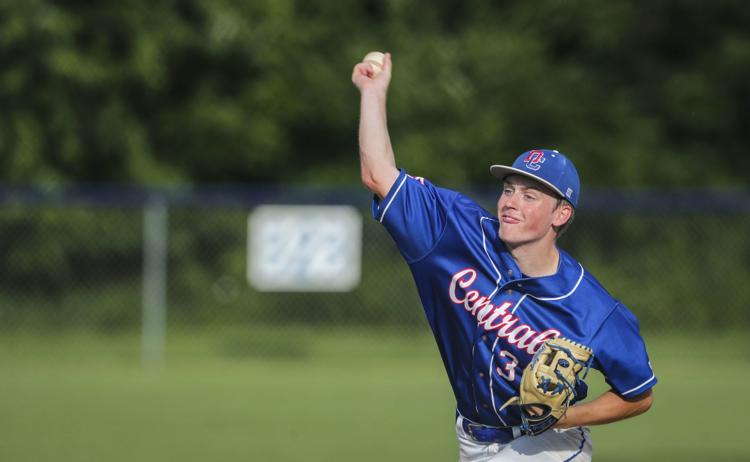 070519-qct-spt-bett-cent-base-024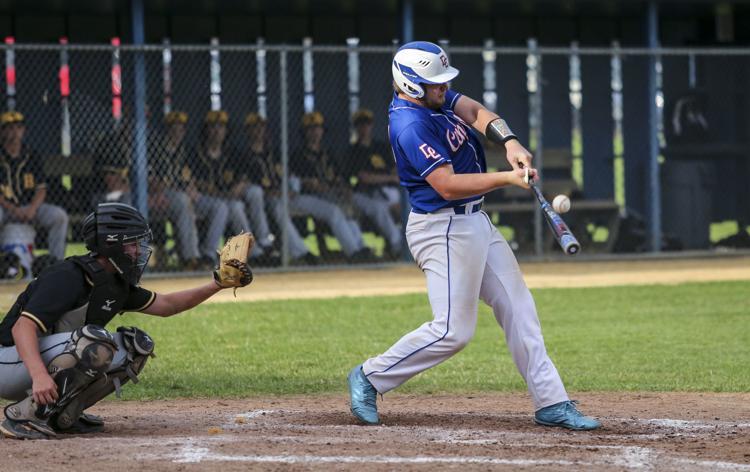 070519-qct-spt-bett-cent-base-025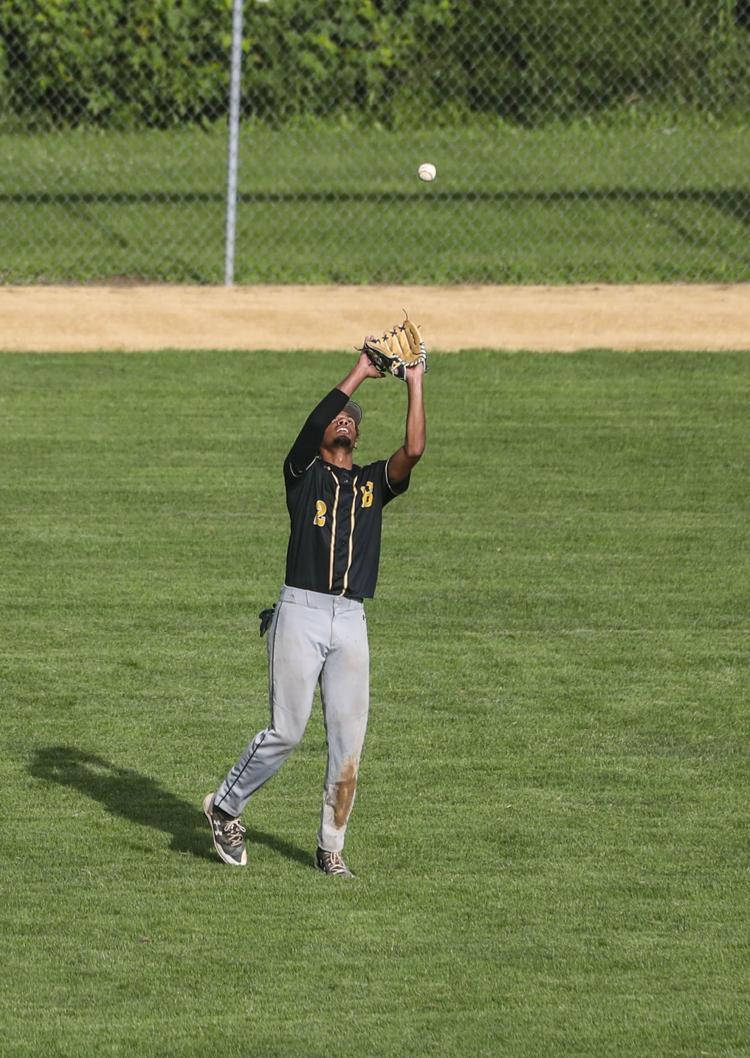 070519-qct-spt-bett-cent-base-026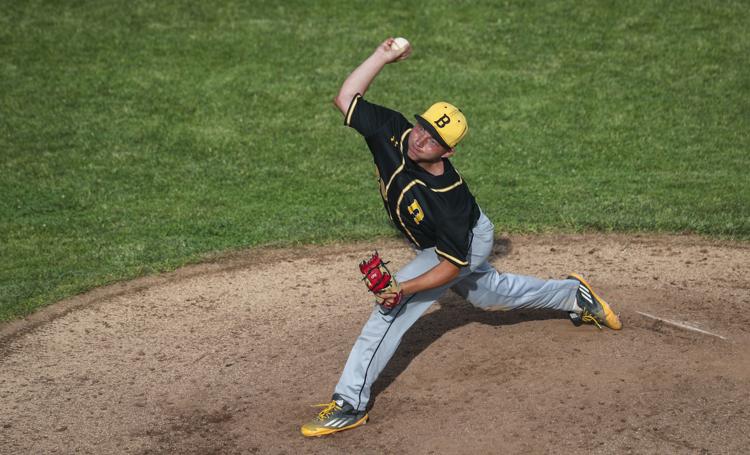 070519-qct-spt-bett-cent-base-027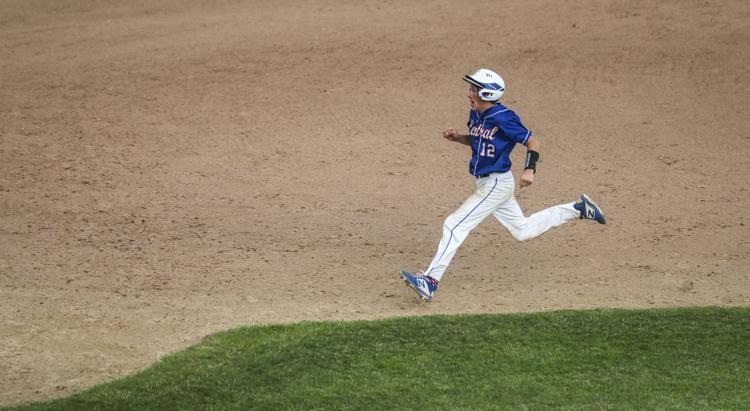 070519-qct-spt-bett-cent-base-028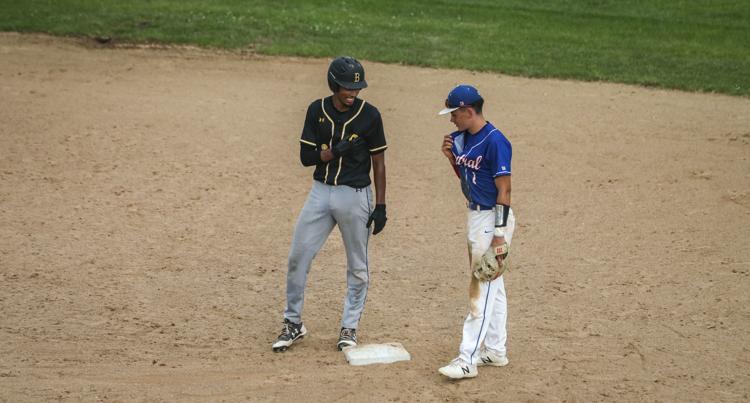 070519-qct-spt-bett-cent-base-029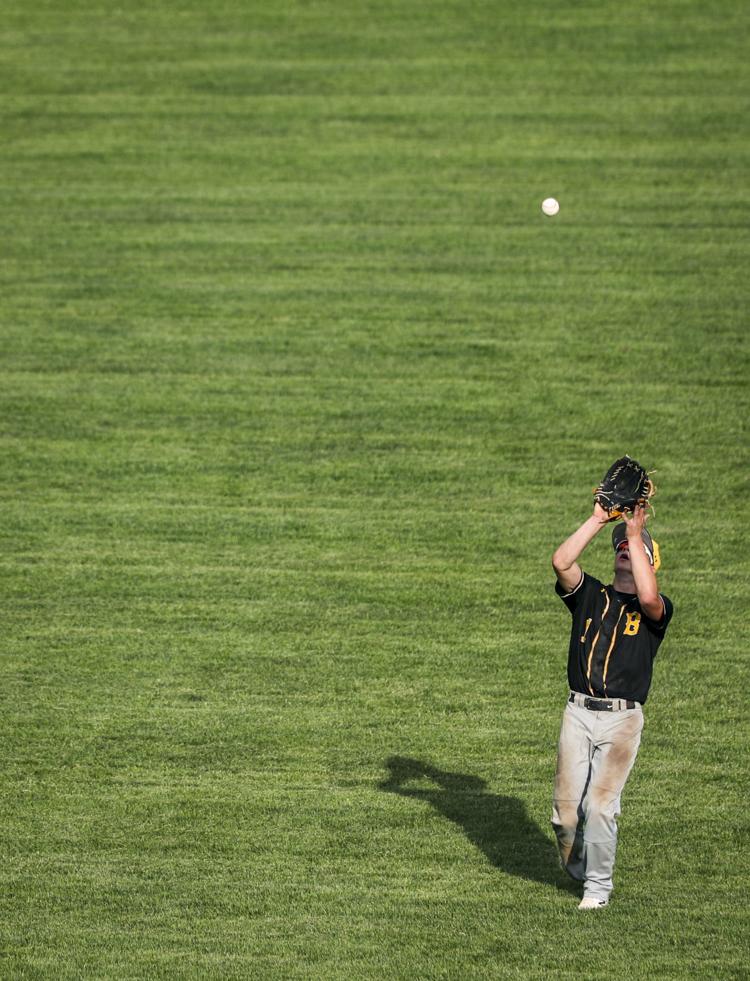 070519-qct-spt-bett-cent-base-030