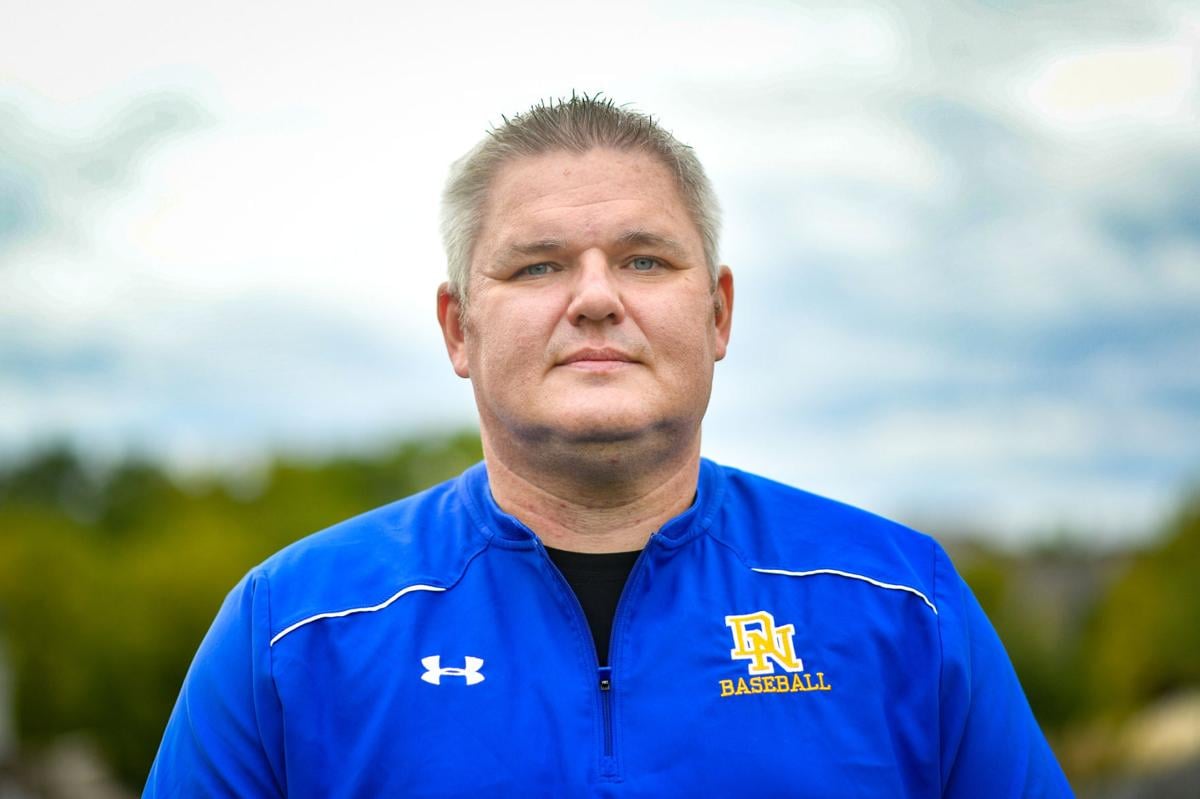 For the past 30 years, Davenport North High School baseball has been a fixture of Cory Wachal's summers. He played for the Wildcats, served as an assistant coach there and then led his alma mater for 17 seasons.
But when the season rolls around next May, North will have a new person directing its program.
Wachal submitted his resignation recently and it was approved by the Davenport school board Monday night at its monthly meeting.
"This is the hardest thing I've had to do in a long time," Wachal admitted.
The decision boiled down to spending more time with his wife and two children — a 3-year-old son and a 6-year-old daughter. He watched his daughter play softball only once last summer.
Between helping with North's strength and conditioning program three mornings a week, field prep, practices and games, it was a lot of time away from home in the summer.
"I don't want to be the dad who watches his daughter play through videos my wife sends," Wachal said. "There were a couple times last year when I was leaving for baseball games and she'd be like, 'Don't go.' It kind of hit me then.
"After spending some time away and reflecting, I realized this was the best decision right now. Who knows in a couple of years, if the batteries recharge a little bit and my kids aren't involved in things as much in the summer, I may look to get back into coaching."
Wachal, a 1996 North grad, was an assistant coach on the Wildcats' 2004 state tournament team. He led the Wildcats to 246 wins and three state tournament appearances in 2012, '13 and '15.
While he admitted those three trips were special, it was more about the relationships he formed with his coaching staff and players. Wachal had at least one of his former players on his staff during his entire tenure.
"That meant a lot to me after their playing days they wanted to come back and be part of the program," Wachal said, "and see how the next crop of kids were doing."
The past couple of years have been challenging, with his father passing away from COVID-19 complications and then coaching through the pandemic.
"I thought I'd coach forever," he said. "I thought they would bury me on the field, but losing my dad and my kids getting involved in more stuff, it made it easier to get away."
North was 16-18 this past summer. It graduated several prominent players from that team, but Wachal said there is talent in the program.
"The cupboard is not bare," he said. "We have good young kids coming up, so I didn't want to leave the program in bad shape for the next person. At the same time, I didn't think I could devote all the energy and time needed to be successful. So that makes it the best time to step away."