D.J. Carton challenged Oliver Bakeris after Tuesday night's win against Davenport North. The senior point guard felt Bakeris wasn't as aggressive on the offensive end as he needed to be for the Bulldogs.
After the first several minutes of Thursday night's boys basketball game, Bettendorf's coaching staff took Bakeris out and told the sophomore he needed to raise his intensity.
Bakeris didn't need to be told a third time.
The 6-foot-5 Bakeris responded with a season-high 17 points and grabbed eight rebounds as Class 4A fifth-ranked Bettendorf broke free in the final four minutes for a 61-50 Mississippi Athletic Conference victory over sixth-ranked Davenport Central at Bettendorf High School.
"Tonight was a good night for me," Bakeris said. "Moving forward, it will help show myself what I can really do. I need to hold myself to that standard."
Central (10-2, 7-2) made it a focal point to keep the ball out of Carton's hands. The Bulldogs (10-1, 8-1) had others emerge.
Bakeris converted 8 of his 11 shot attempts for his first double-digit scoring game of the season. Trevor Feller knocked in two 3-pointers in the fourth quarter to help Bettendorf remain a game behind first-place North Scott at the midway point of the league race.
"(Central) did a good job defending me, but that's when I have my teammates to step up in games like this," said Carton, who made 11 of 13 free throws to finish with 21 points and a team-high nine rebounds. "I'm happy my teammates expanded their roles and were more aggressive. That will help us later in the season."
The Blue Devils hung in there despite using six players for most of the game and being called for 24 fouls. Sophomore guard John Miller, averaging just less than 10 points per game, did not play because of illness.
Central missed 11 of its first 12 shots and finished 20 of 62 (32.2 percent) for the contest. It was 4 of 22 from beyond the arc.
"We didn't shoot well, and that disappointed me," Central coach Craig Wurdinger said. "I thought we had open looks, but we didn't get our feet set and knock them down.
"We fought hard. It was a physical game, a tough game. It was good for us as far as adversity, and hopefully we'll grow from it and get better."
Still, Central was right there going into the final eight minutes.
Kaiden Phillips had eight of his 15 points in the first 2 minutes, 8 seconds of the final quarter to nudge Central in front 40-37.
Then, as Wurdinger described it, "it kind of unraveled and got away from us."
Tied at 42 with 4:23 remaining, Bettendorf scored the next nine points to garner control. Carton and Bakeris combined for all the points in that flurry.
Bakeris was particularly effective finishing through contact around the rim.
"He stepped up his game in multiple ways," Carton said. "We emphasized the whole week staying composed throughout the game."
Bettendorf turned the ball over 15 times, just once in the fourth quarter.
"We knew we'd have to have great resolve," Bettendorf coach Curtis Clark said. "You're going to turn the ball over a number of times, you're going to miss shots and you're going to have silly mistakes you don't normally make against these guys, but you can't dwell on that.
"But their style of play doesn't allow that. They come right back into you. You've got to make the next play. I thought our guys did that late."
Keshawn Pegues led Central with 16 points and 10 rebounds.
The Bulldogs, meanwhile, keep themselves in the MAC title chase. They'll play six of their last nine conference games on the road. One of the remaining home games is a rematch with North Scott on Jan. 29.
"This was a huge win for us," Bakeris said. "Obviously going into that fourth quarter, it was up in the air. Central is a fast, athletic team, and we knew it was going to be a battle.
"I'm proud of how we got it done tonight."
011019-Central-Bett-010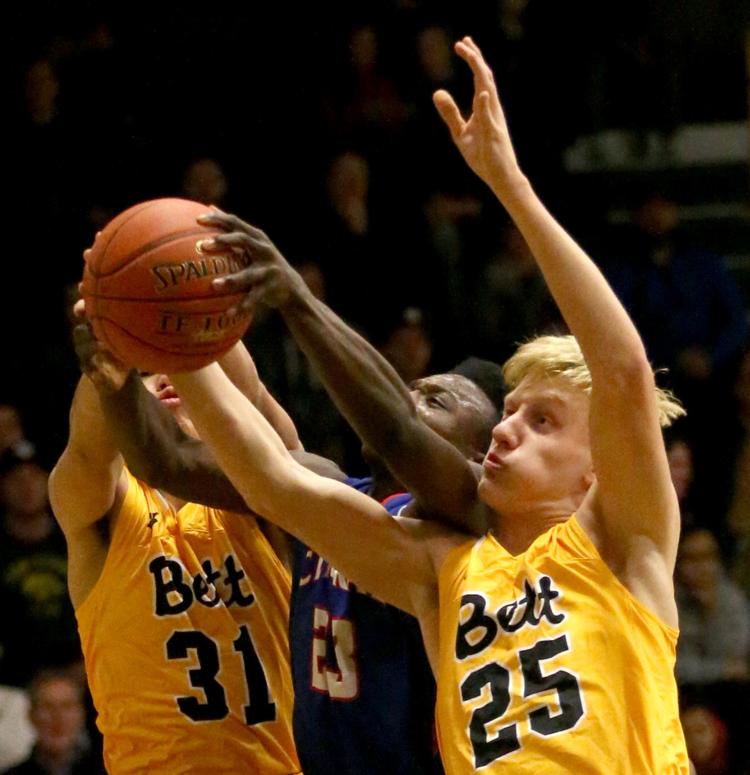 011019-Central-Bett-001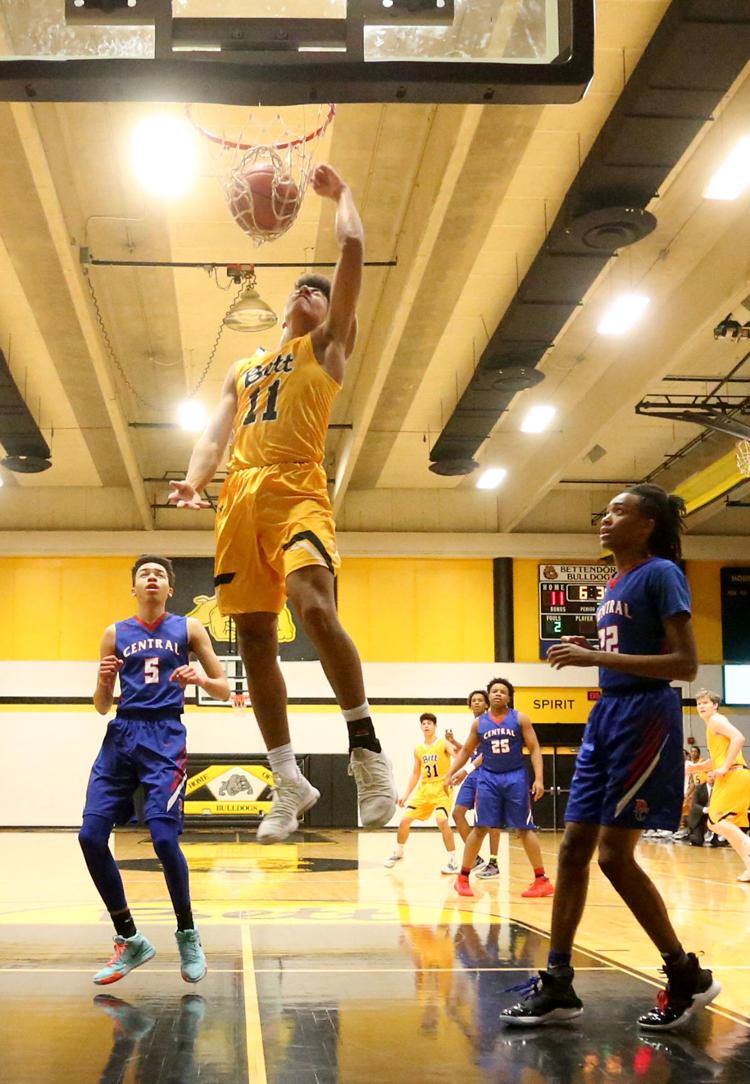 011019-Central-Bett-002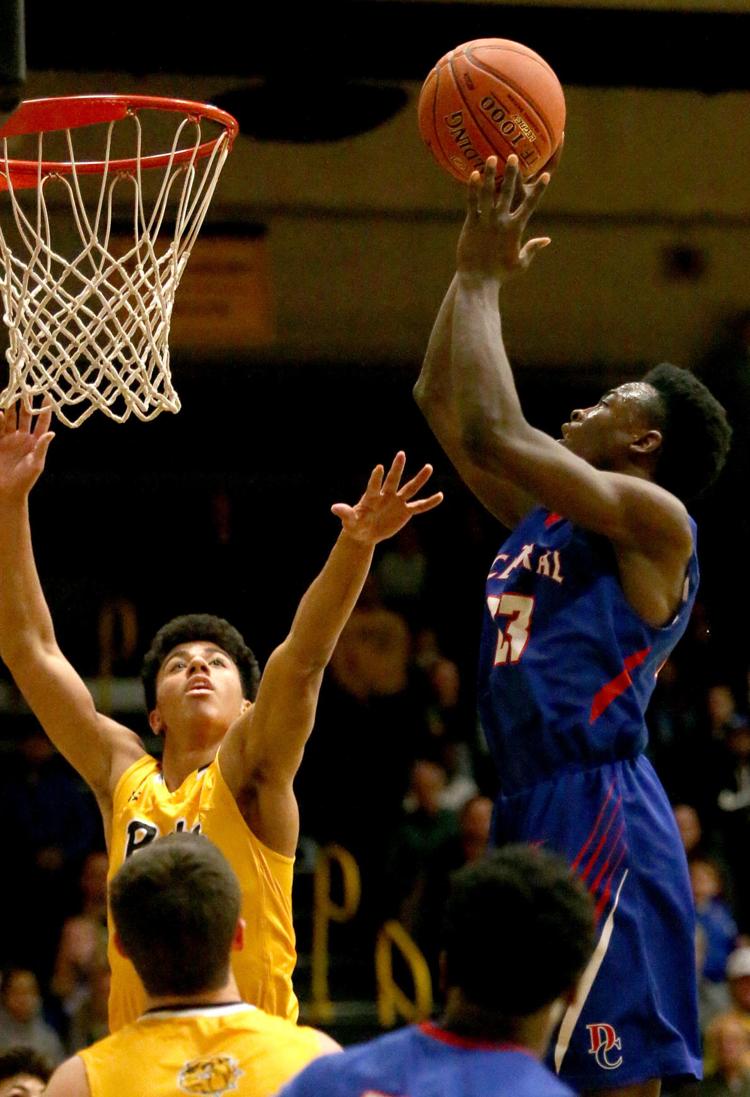 011019-Central-Bett-003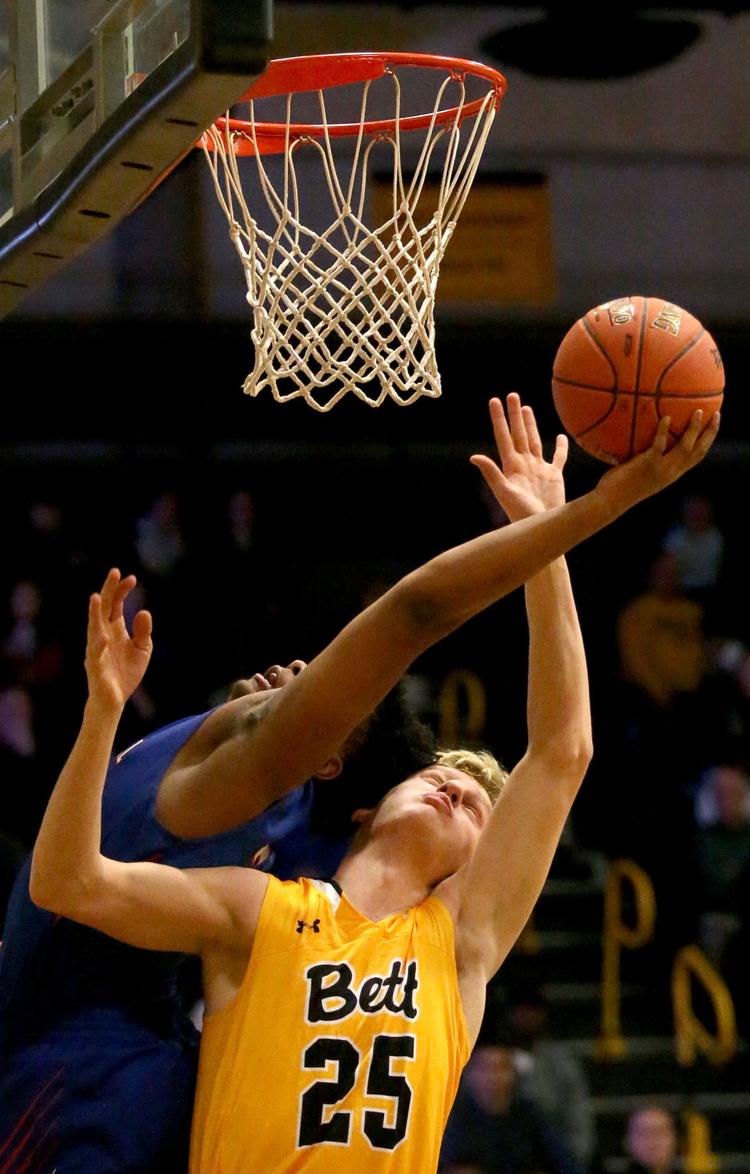 011019-Central-Bett-004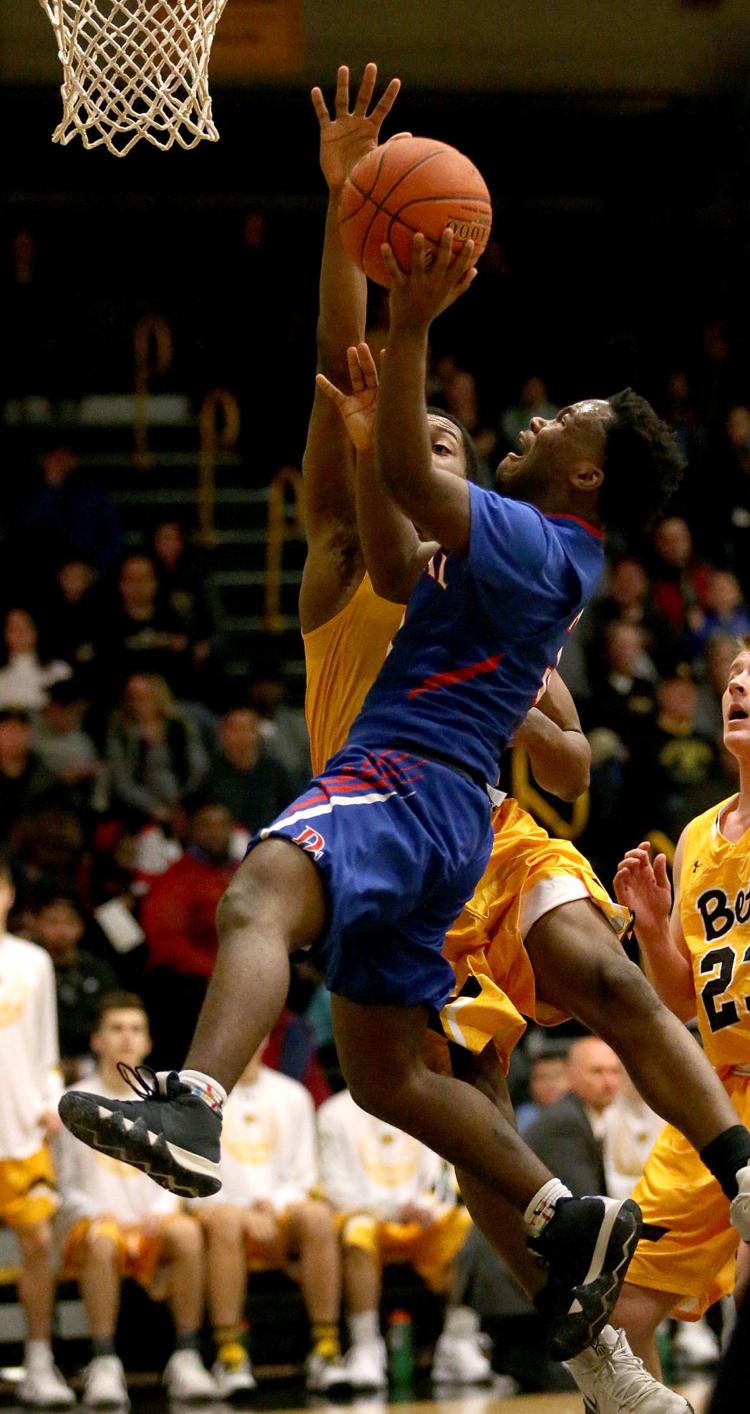 011019-Central-Bett-005
011019-Central-Bett-006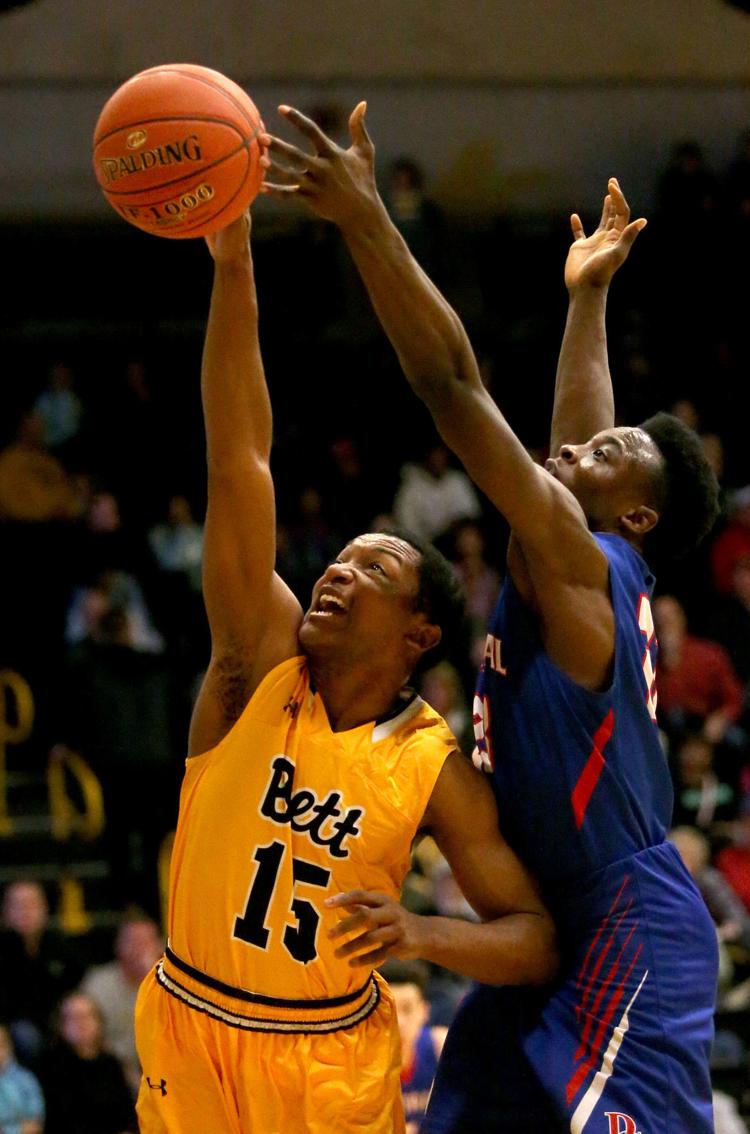 011019-Central-Bett-007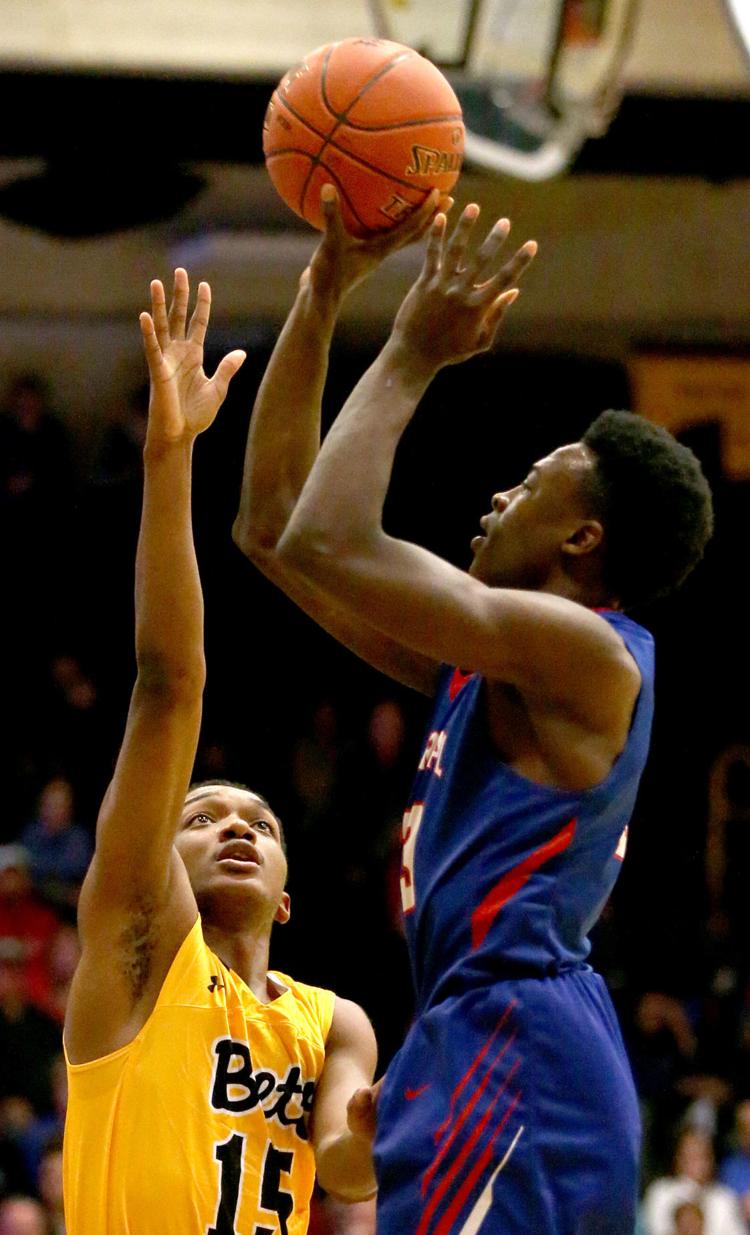 011019-Central-Bett-008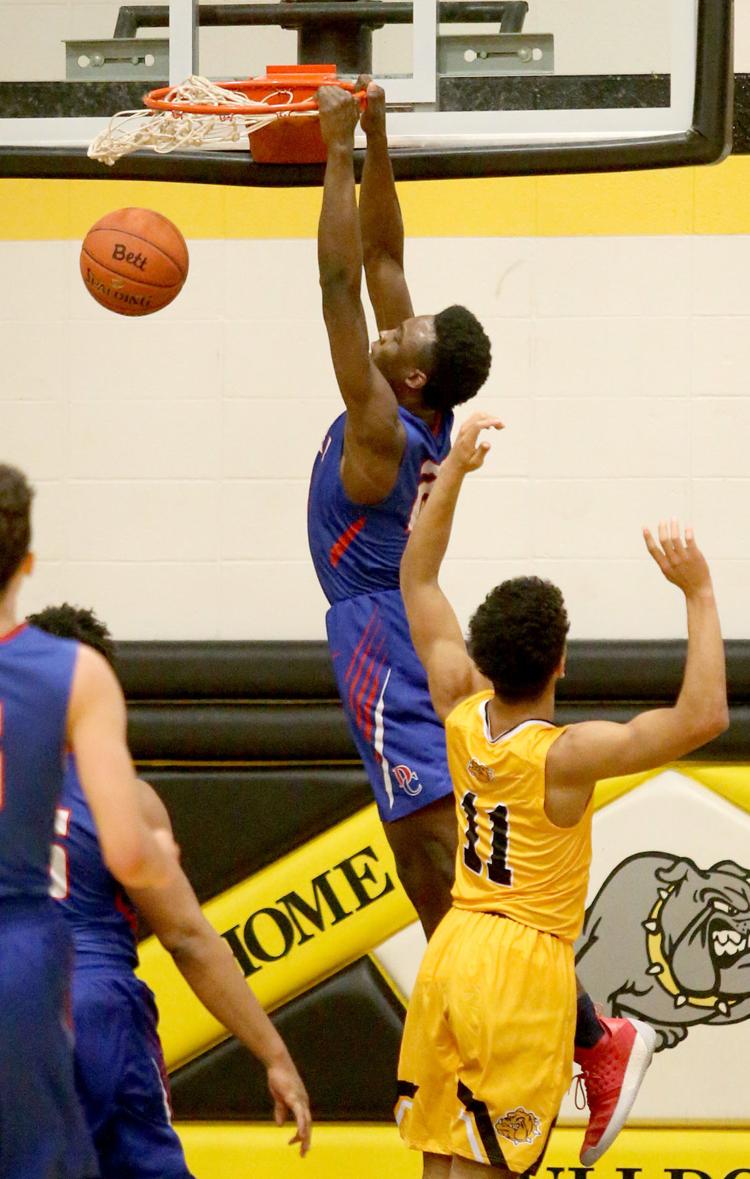 011019-Central-Bett-009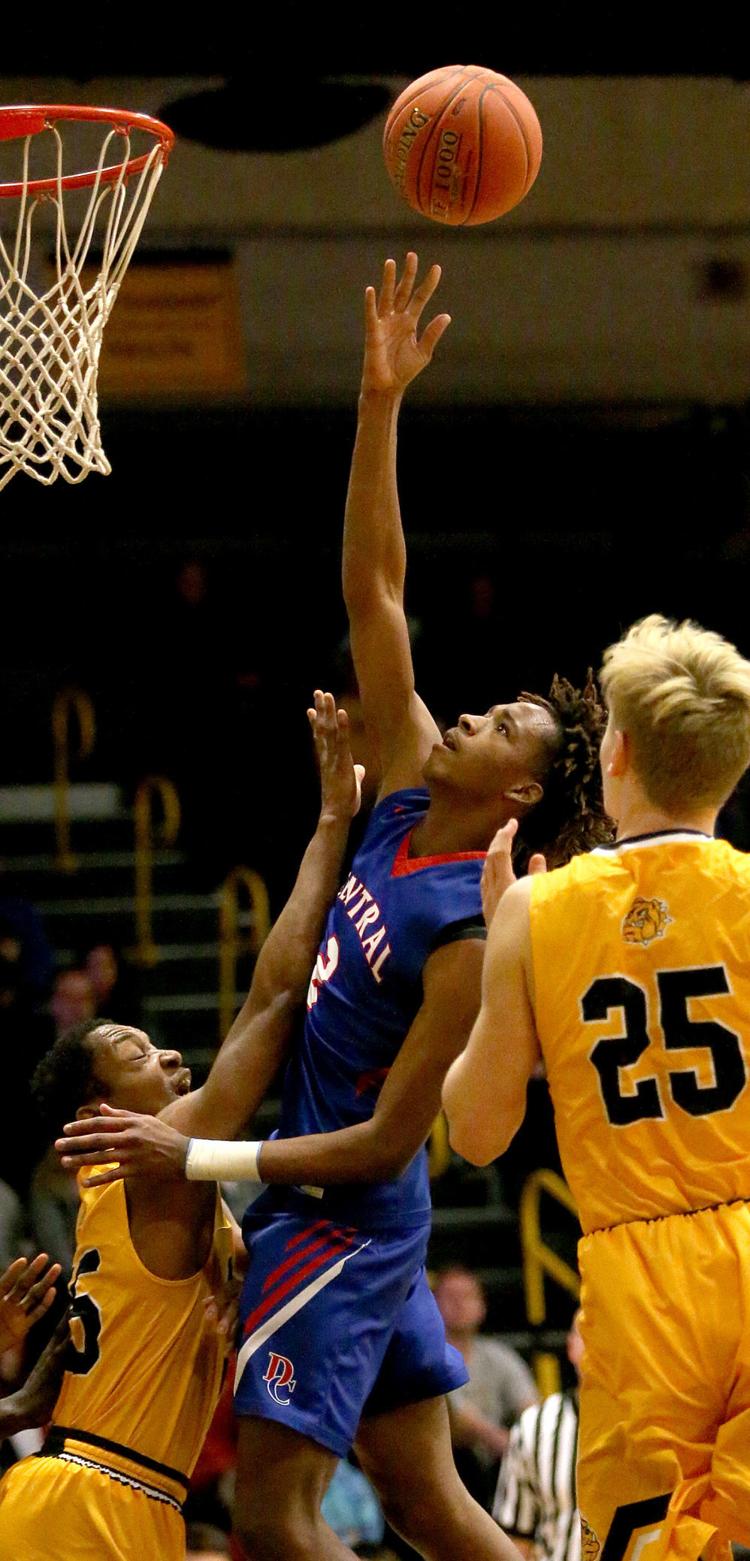 011019-Central-Bett-011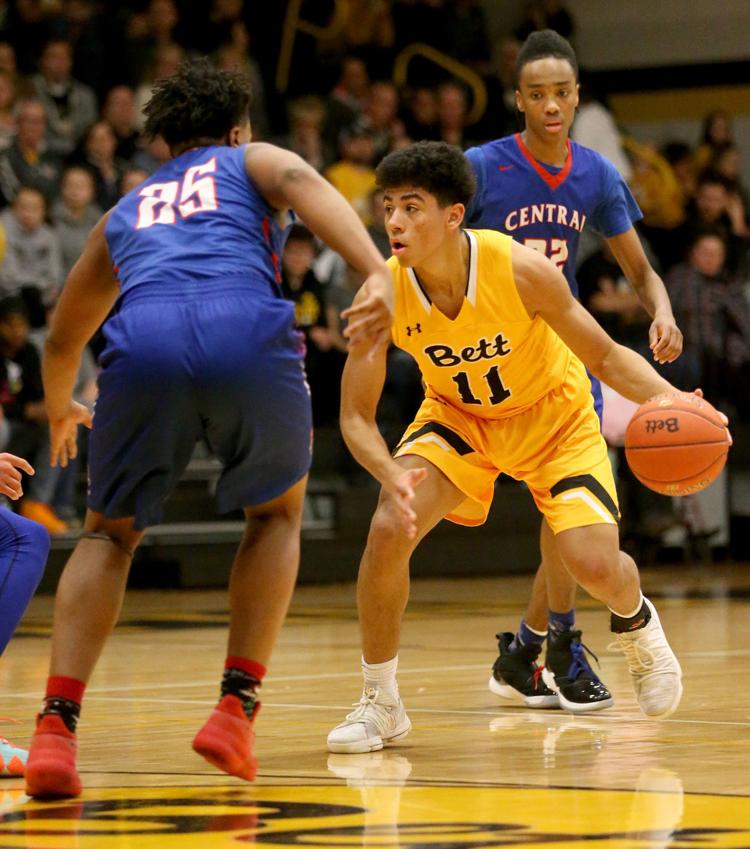 011019-Central-Bett-012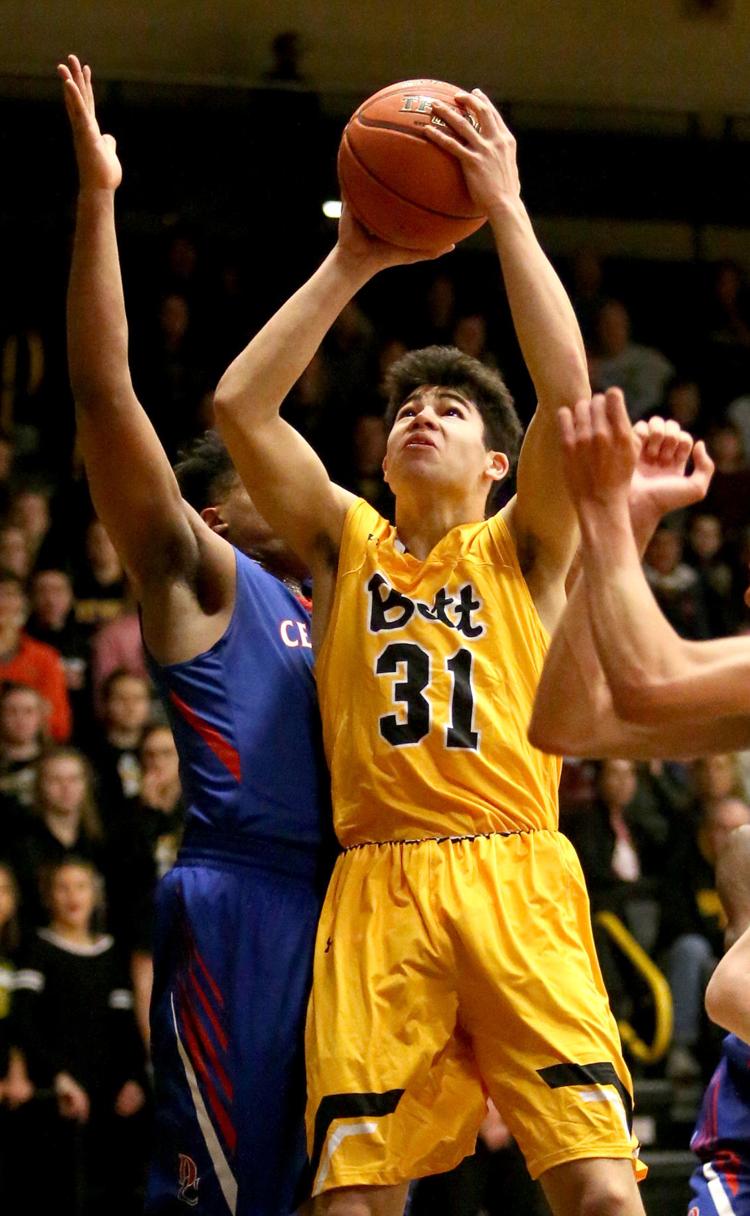 011019-Central-Bett-013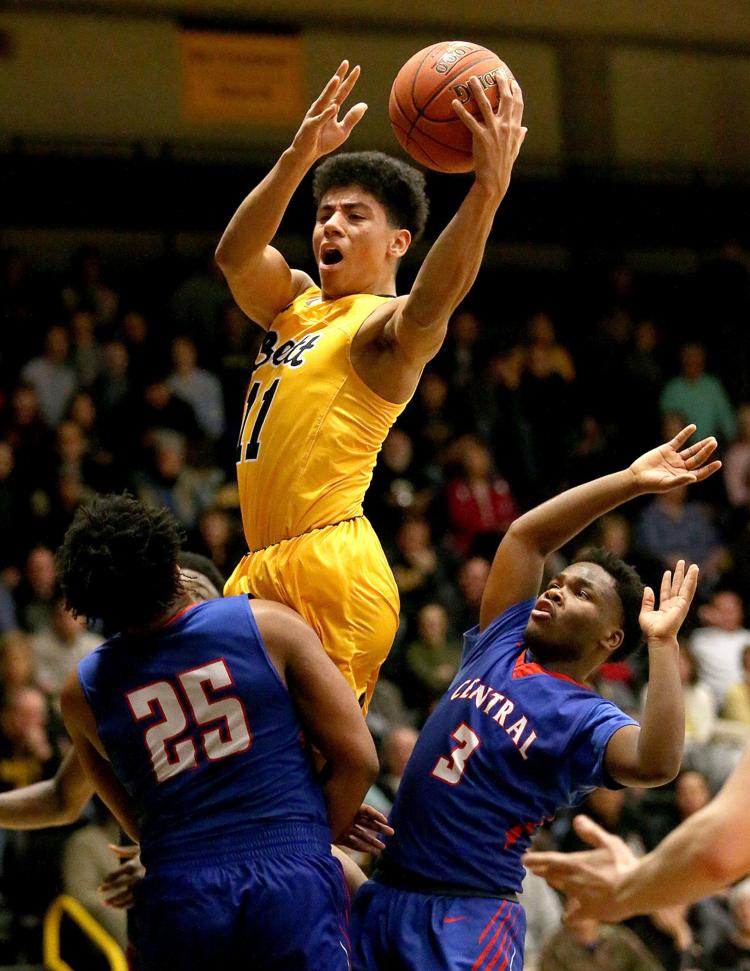 011019-Central-Bett-014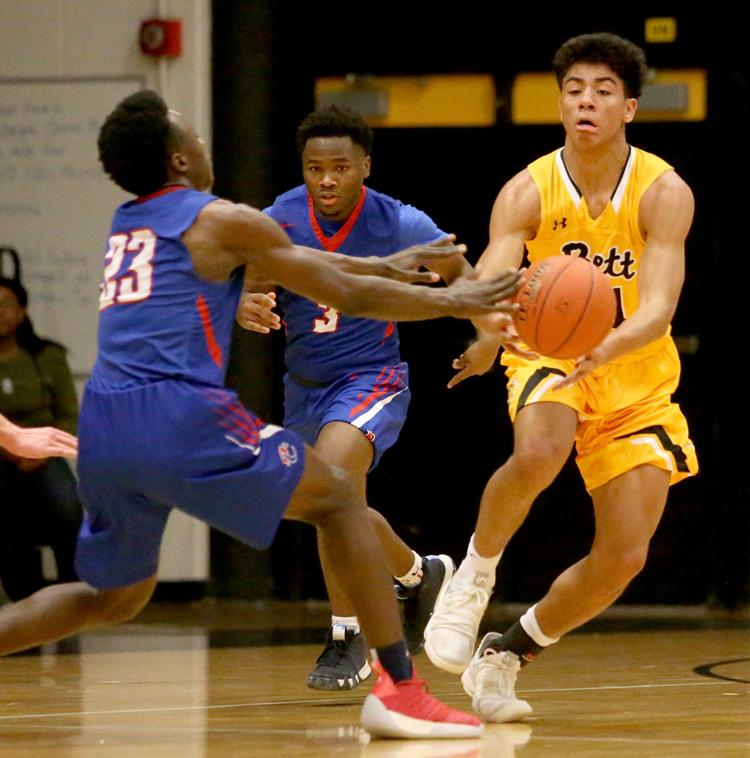 011019-Central-Bett-015