Davenport Central feasts on its defensive pressure.
Lose focus or get casual with the basketball for a split-second and it can cost you.
Davenport North found that out Friday night in what turned out to be a rugged city rivalry game.
Powered by a 13-2 flurry to close the first half, Central posted a 62-54 victory at George Marshall Gymnasium.
"Central is so good at pressing you and getting those quick back-to-back turnovers," North coach Joe Ewen said. "They rebound, score and then steal an inbound pass. A couple of those really hurt us.
"You can't make those mental mistakes."
Keshawn Pegues had 16 points and 12 rebounds while Josh English tallied all 16 of his points in the first half as Central collected its fourth straight win and could find itself in the Class 4A state rankings come Monday.
The Blue Devils won just five games last season. They can exceed that total with victories over Clinton and Muscatine next week.
"Last year left a sour taste in our mouths," Pegues said. "Over the summer, we had to work harder because we didn't want last year to happen again. We're not trying to live in the past."
With no point guard on the roster last year, English filled that role. Now with Amari Porter and John Miller running the point, English has slid over to the wing, what Central coach Craig Wurdinger calls his natural position.
English flourished Friday with four first-half 3-pointers, including one at the buzzer to give Central a 42-29 halftime cushion.
"I just felt it," English said. "Anytime I got the ball, I was looking to shoot it if I was wide open. The teammates did a great job of getting me open and setting back screens."
The final 135 seconds of the half was the difference.
North (1-2, 1-1) trailed 29-27 after two Quincy Wiseman free throws with 2:38 left.
Central responded in emphatic fashion. From multiple chances on the offensive end to increased defensive pressure, Central padded the lead to double figures. North had 20 turnovers, three in that span.
"I thought we turned up the intensity and made a nice run there," Wurdinger said.
"We're a fast group," English stated. "We wanted to get up and down the court. Whenever we get the ball, we're looking to go in transition."
Central built the lead to 18 points several minutes into the third quarter, but North chipped away.
Behind TJ Vesey, Jamal Litt and Wiseman, the Wildcats cut the deficit in half by the end of the third quarter and drew as close as six with 1:47 left.
The Blue Devils, who were 13 of 25 at the foul line, did enough to survive.
"North played its tails off, and we held on," Wurdinger said. "We need to do a better job at the end of the game as far as taking care of the ball and our decisions moving the ball."
Litt, among five North players with at least nine points, finished with a team-high 11. The Wildcats have two sophomore and two juniors in their rotation.
"We love our group," Ewen said. "We think our guys are a bunch of guys that just compete. We just weren't good enough tonight."
The game featured 43 fouls and an altercation late in the fourth quarter.
After an offensive foul was called on Diontrel Wommack, there was pushing and shoving between the two sides. Coaches and officials had to step in and separate a couple of the players.
Each team was called for a technical foul.
"The refs absolutely let it get out of hand," Ewen said. "You saw Central shove one of our kids in the first (half), and they said it was incidental. Central was the better team tonight, but I think those guys had an agenda, and it cost us an opportunity to win that game.
"It was unfair, quite frankly. They let a lot get away, and I wasn't happy about it."
Central managed to keep its composure for the final 2 1/2 minutes.
"It got a little chippy," Wurdinger said. "After the altercation happened, our guys came back together and finished the game pretty well."
120718-North-Central -BB-001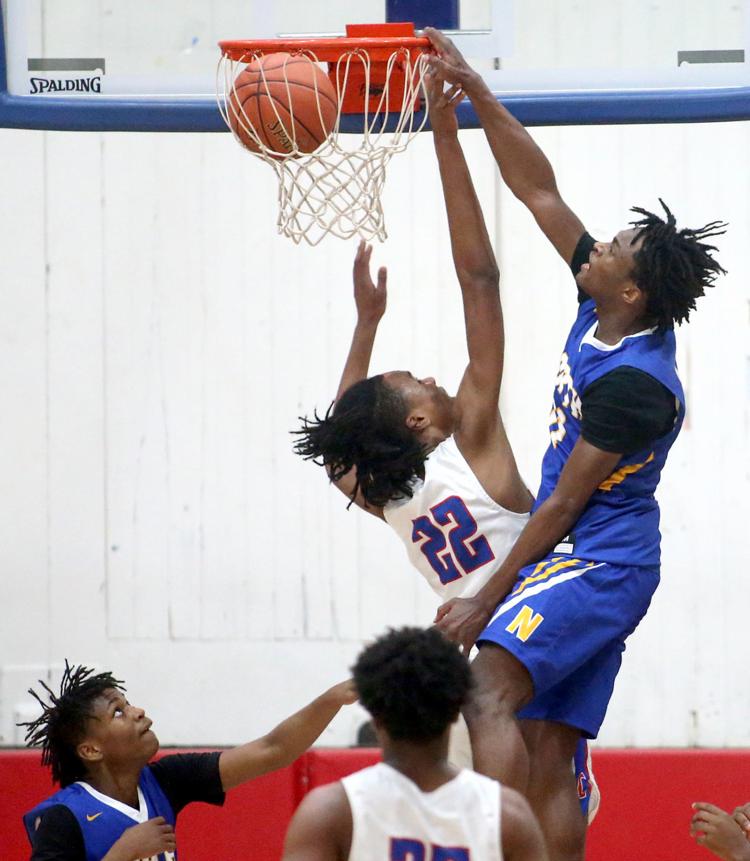 120718-North-Central -BB-002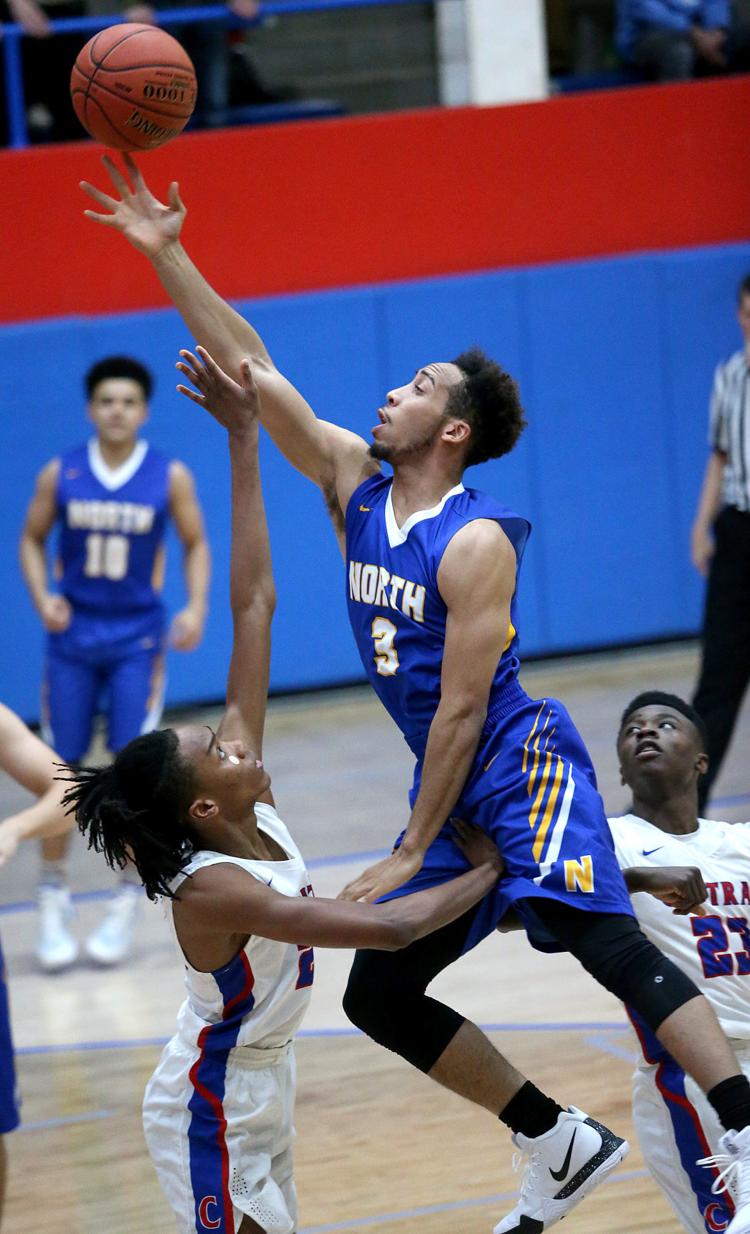 120718-North-Central -BB-003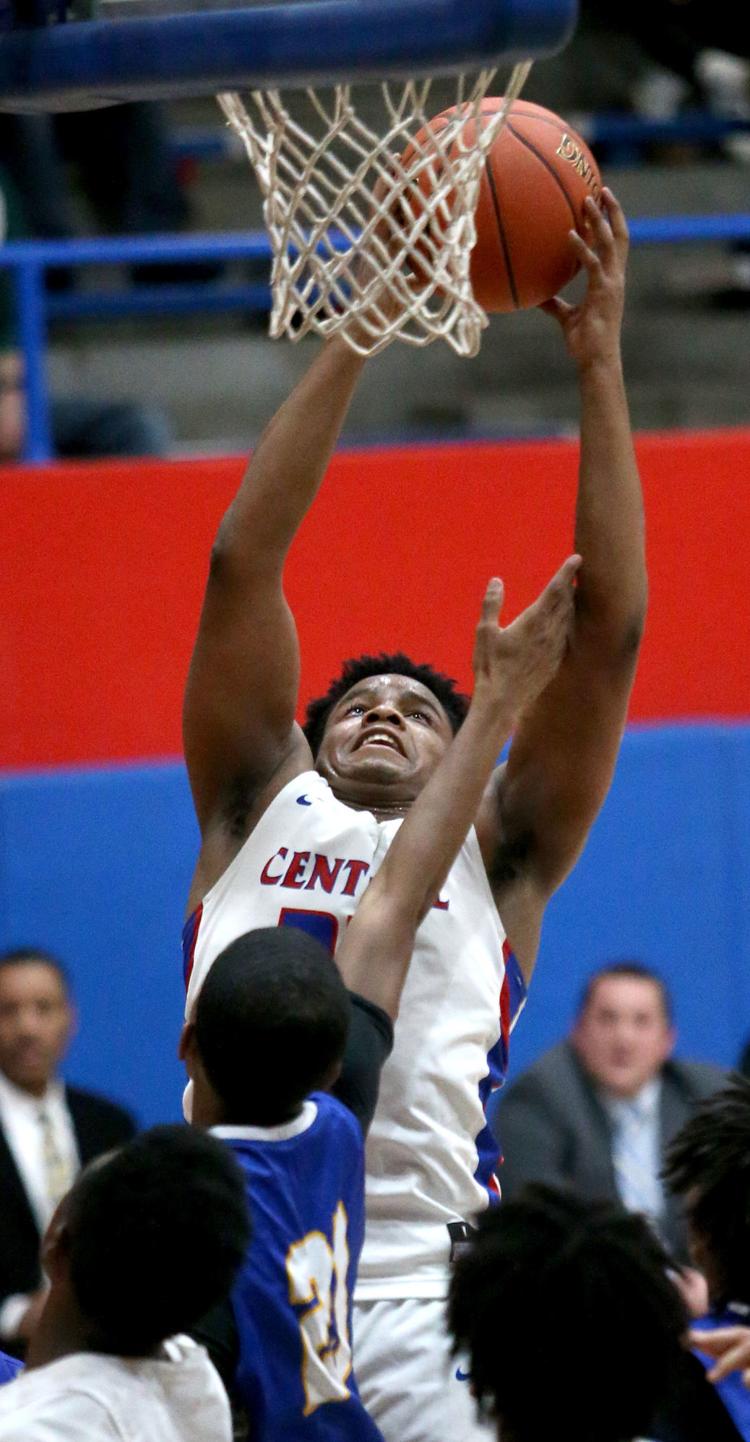 120718-North-Central -BB-004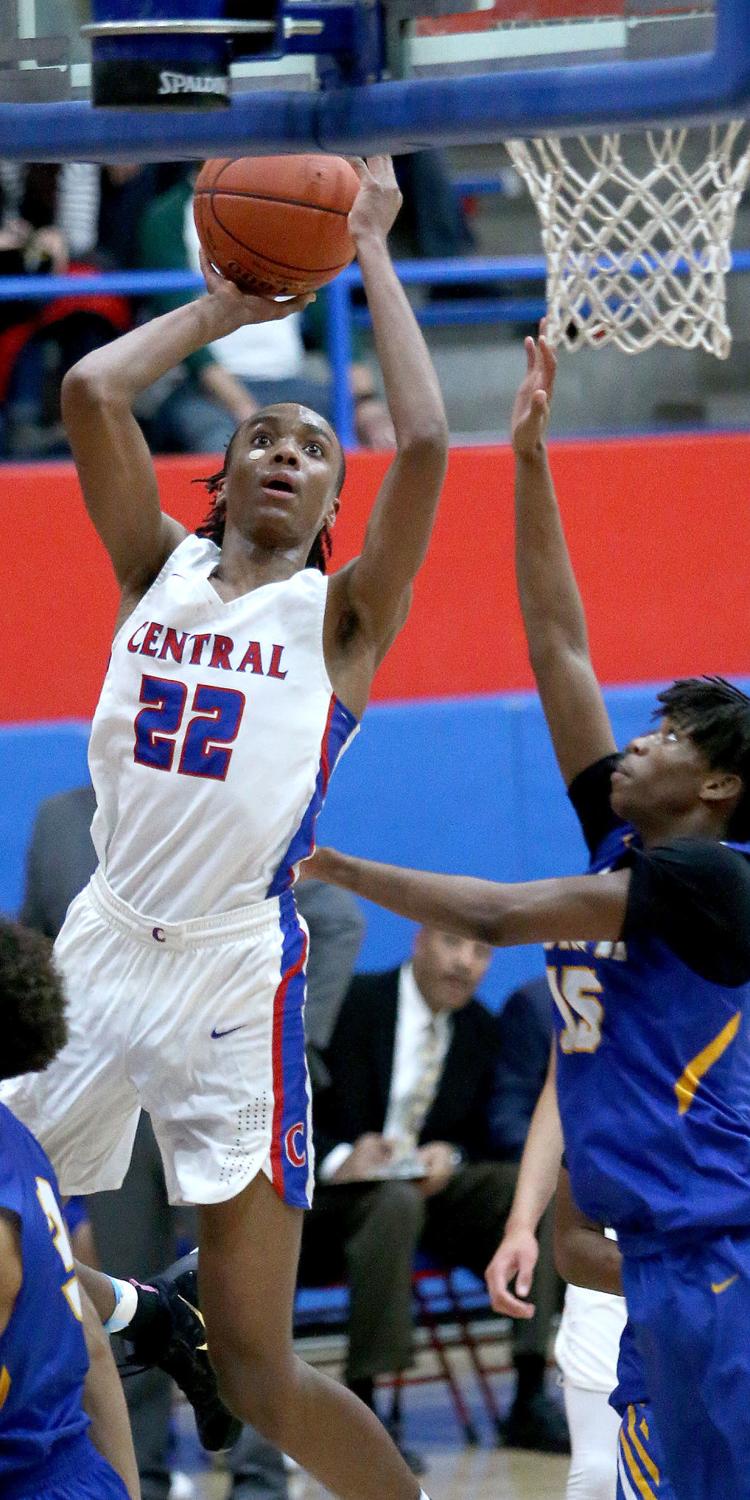 120718-North-Central -BB-005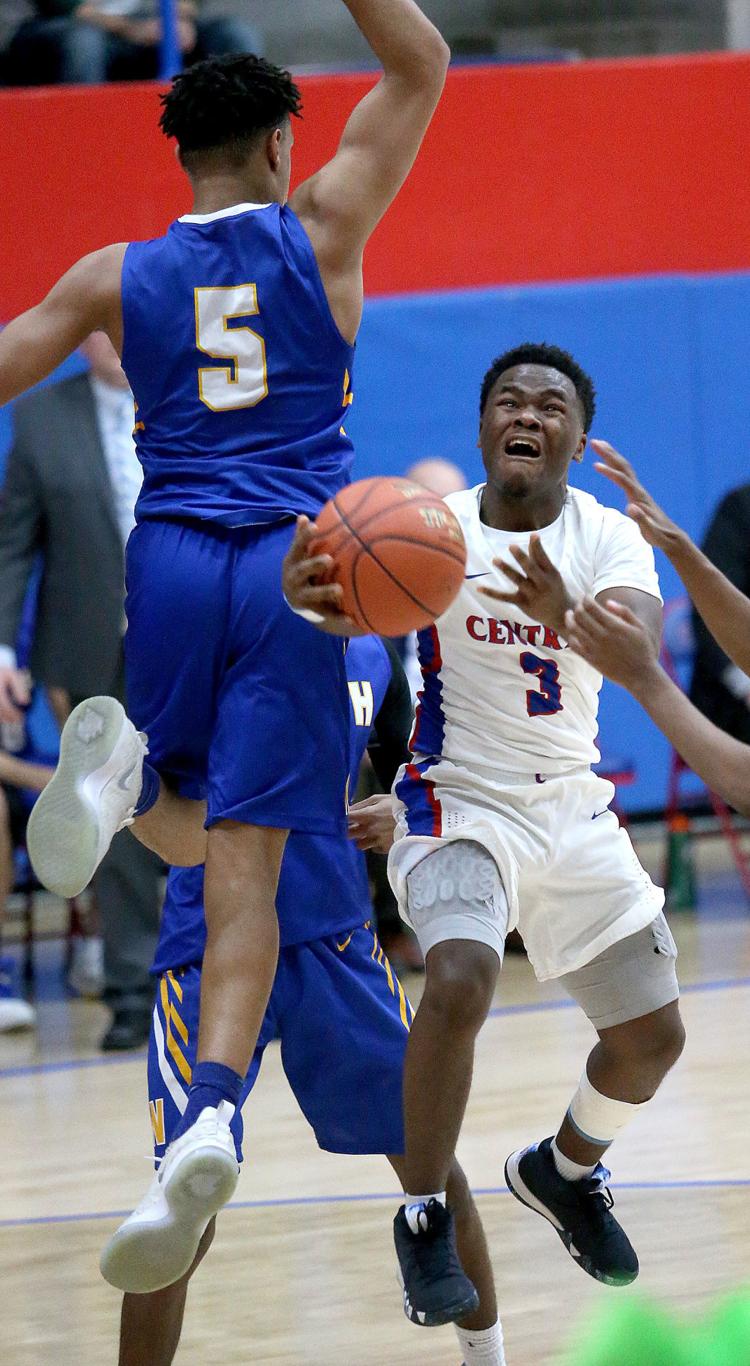 120718-North-Central -BB-006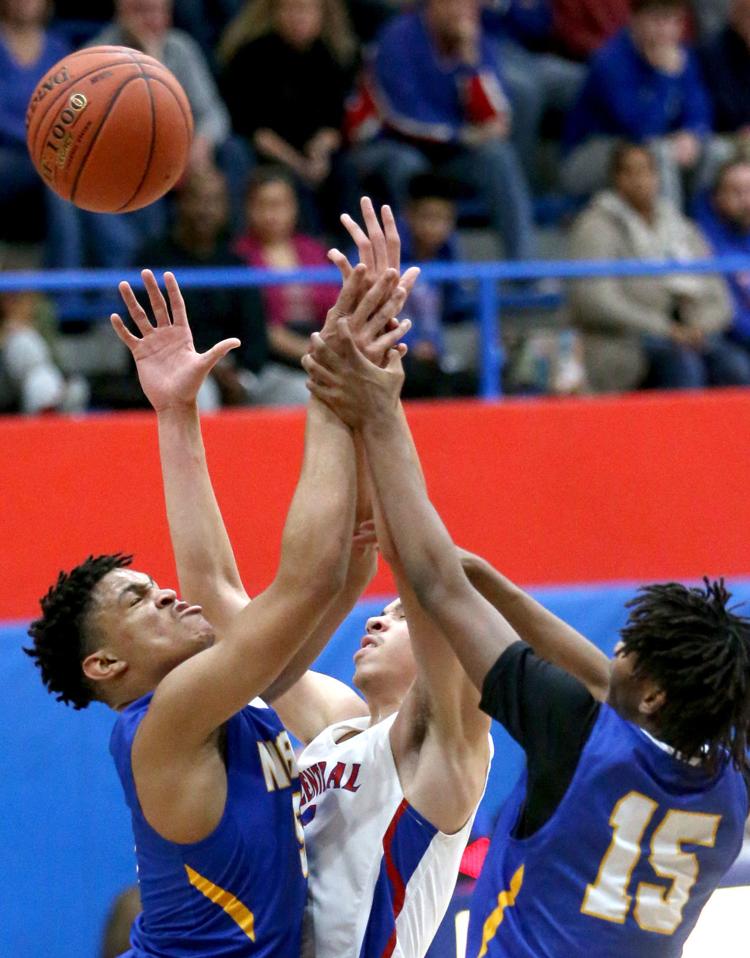 120718-North-Central -BB-007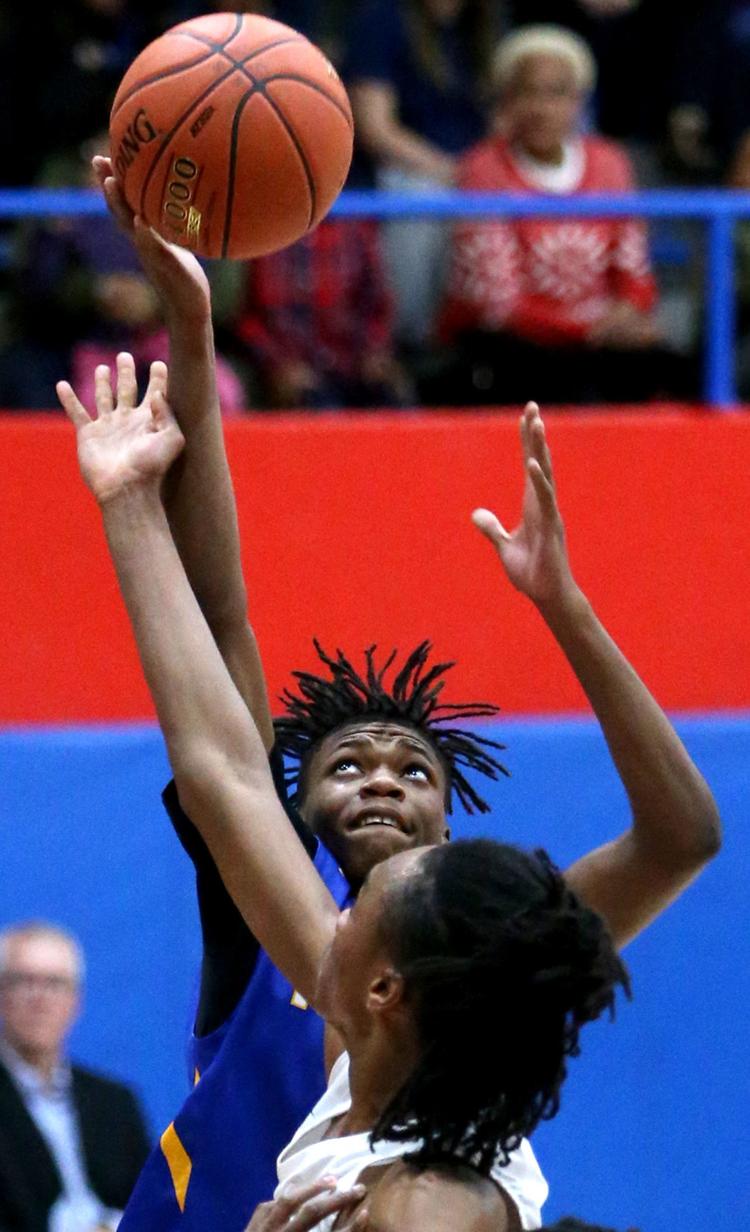 120718-North-Central -BB-008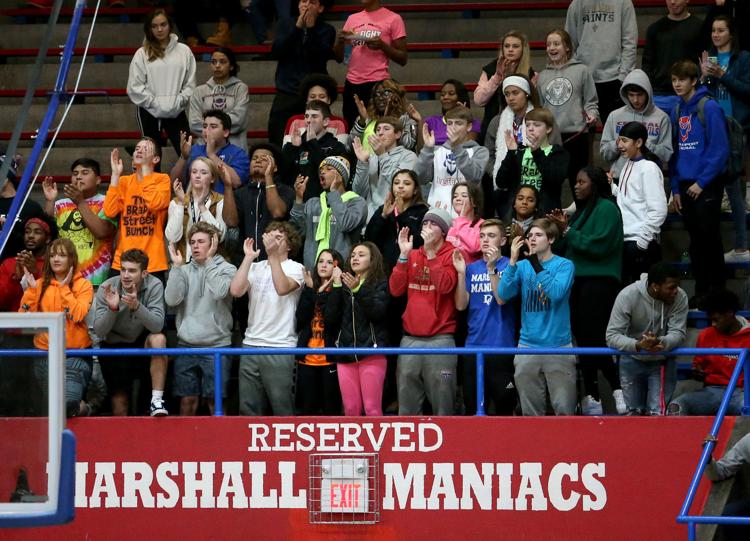 120718-North-Central -BB-009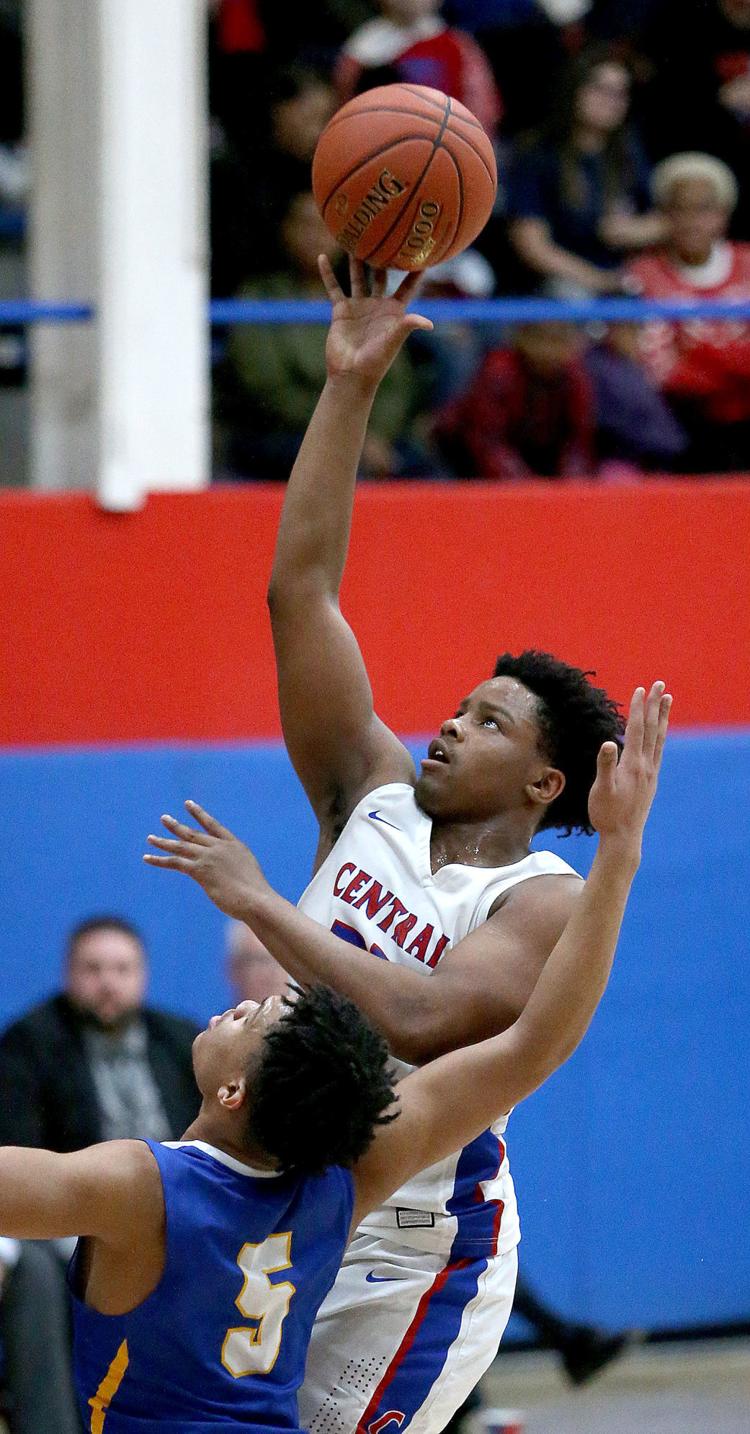 120718-North-Central -BB-010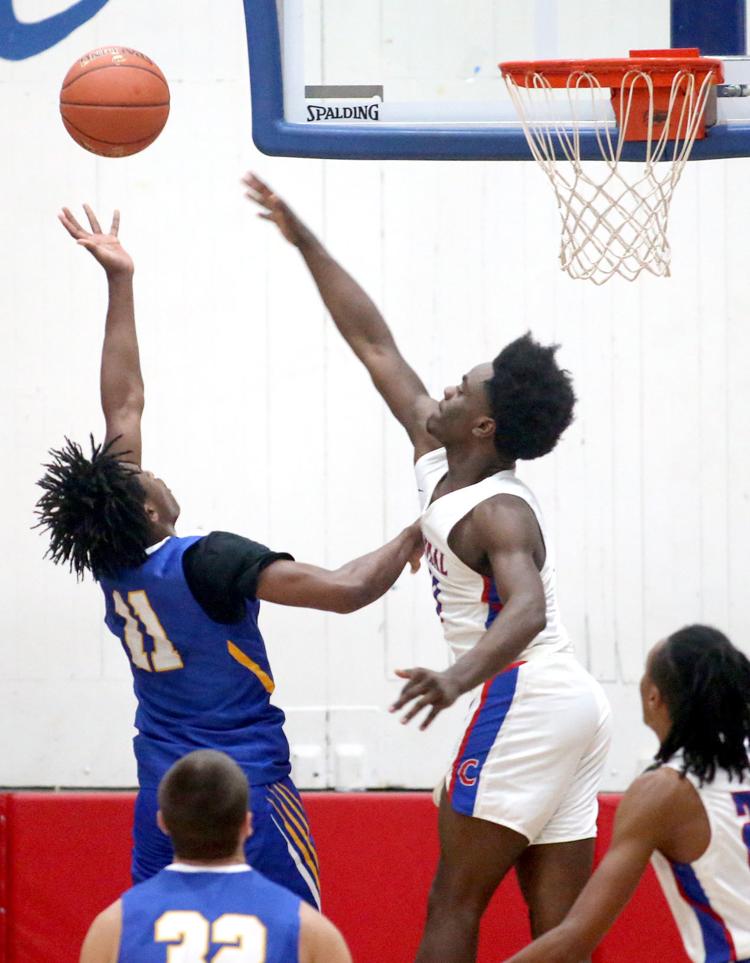 120718-North-Central-BB-011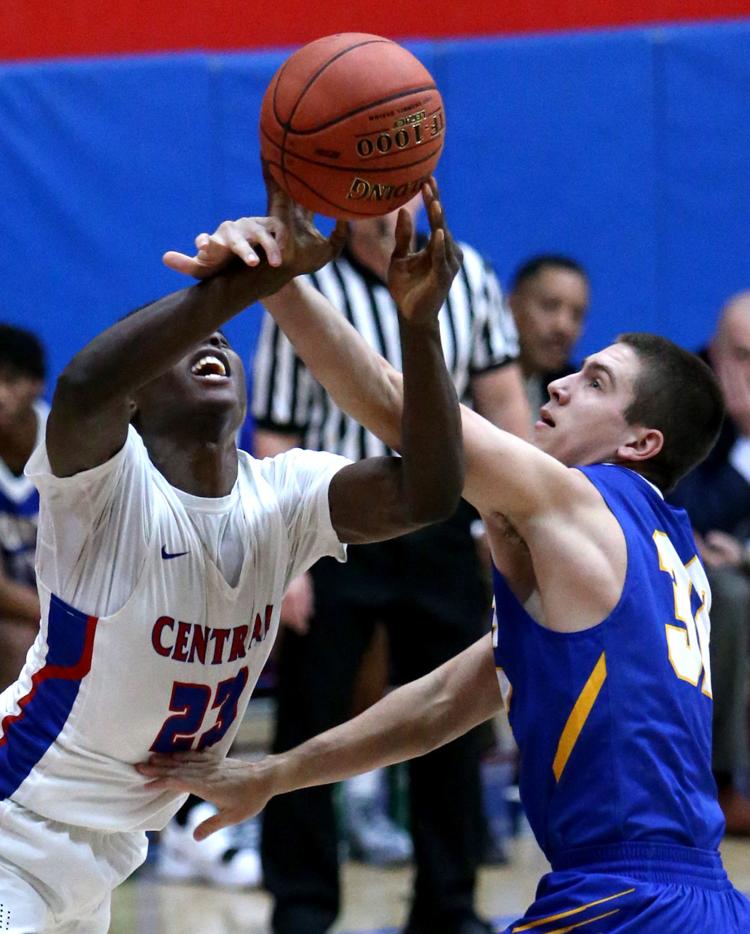 120718-North-Central -BB-012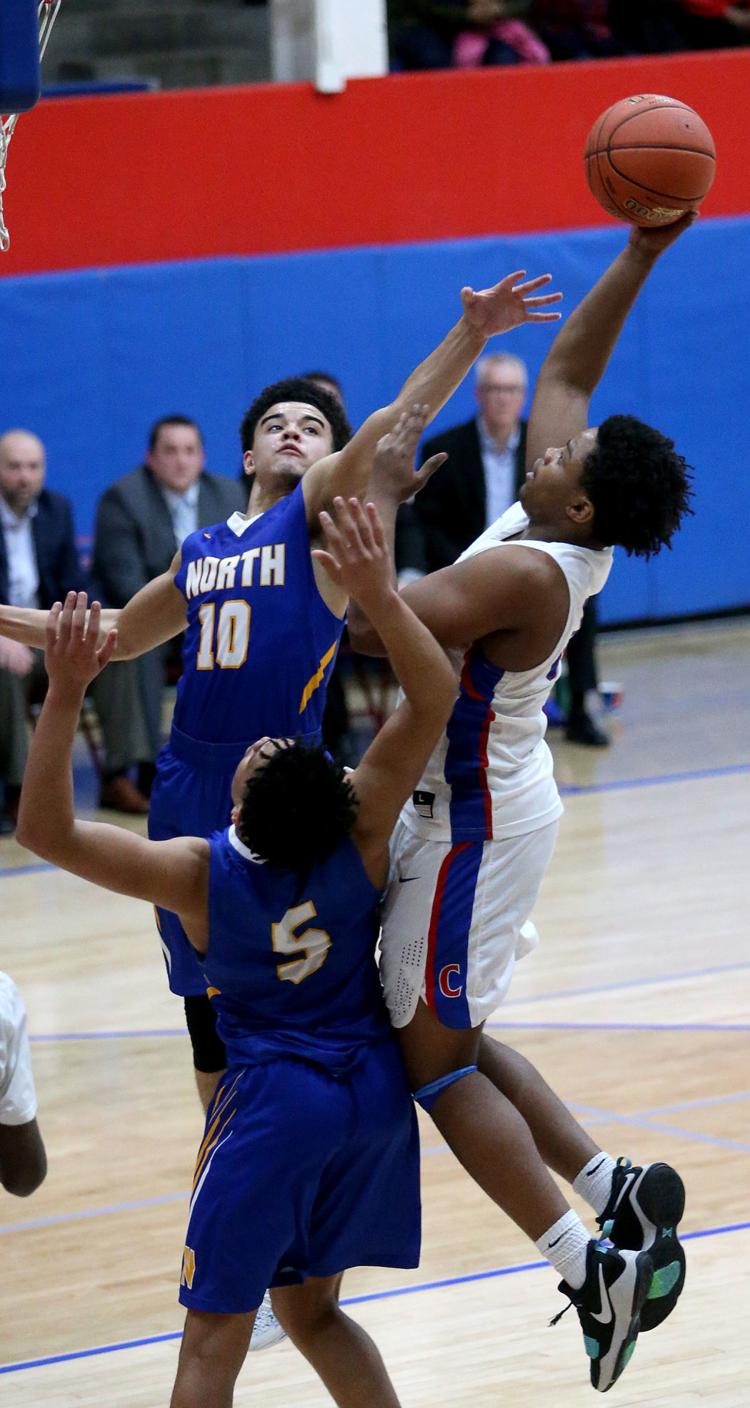 120718-North-Central -BB-013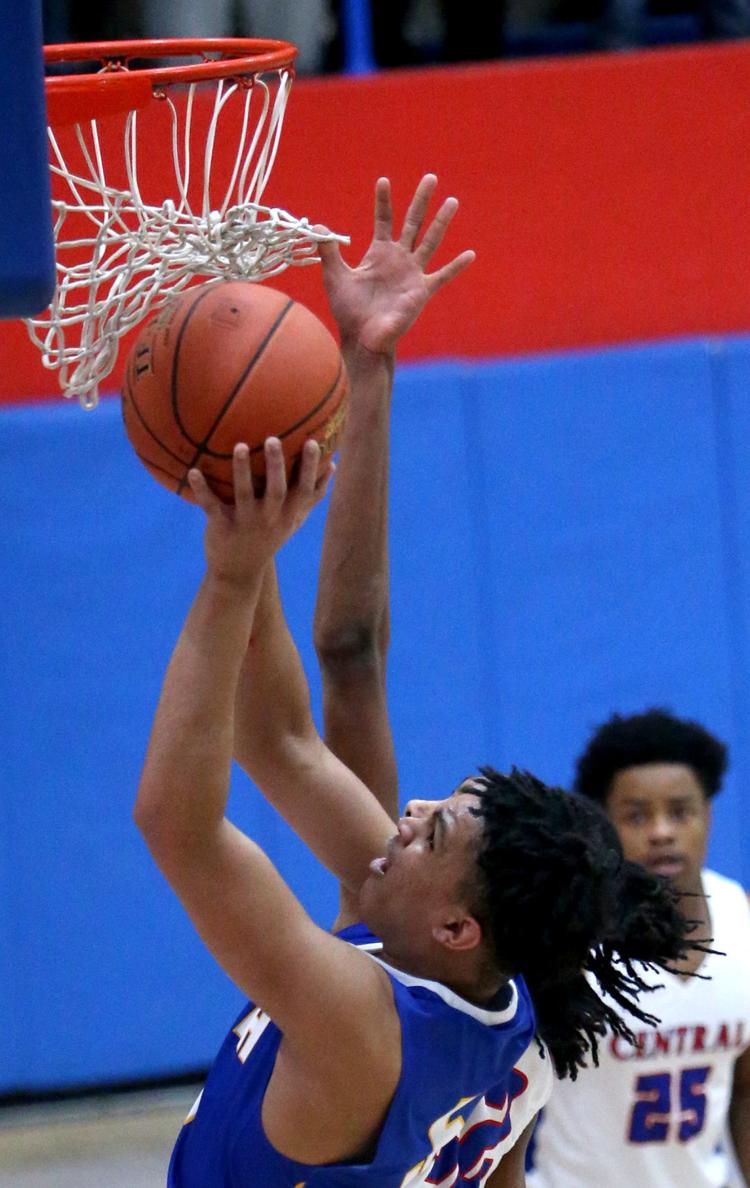 120718-North-Central -BB-014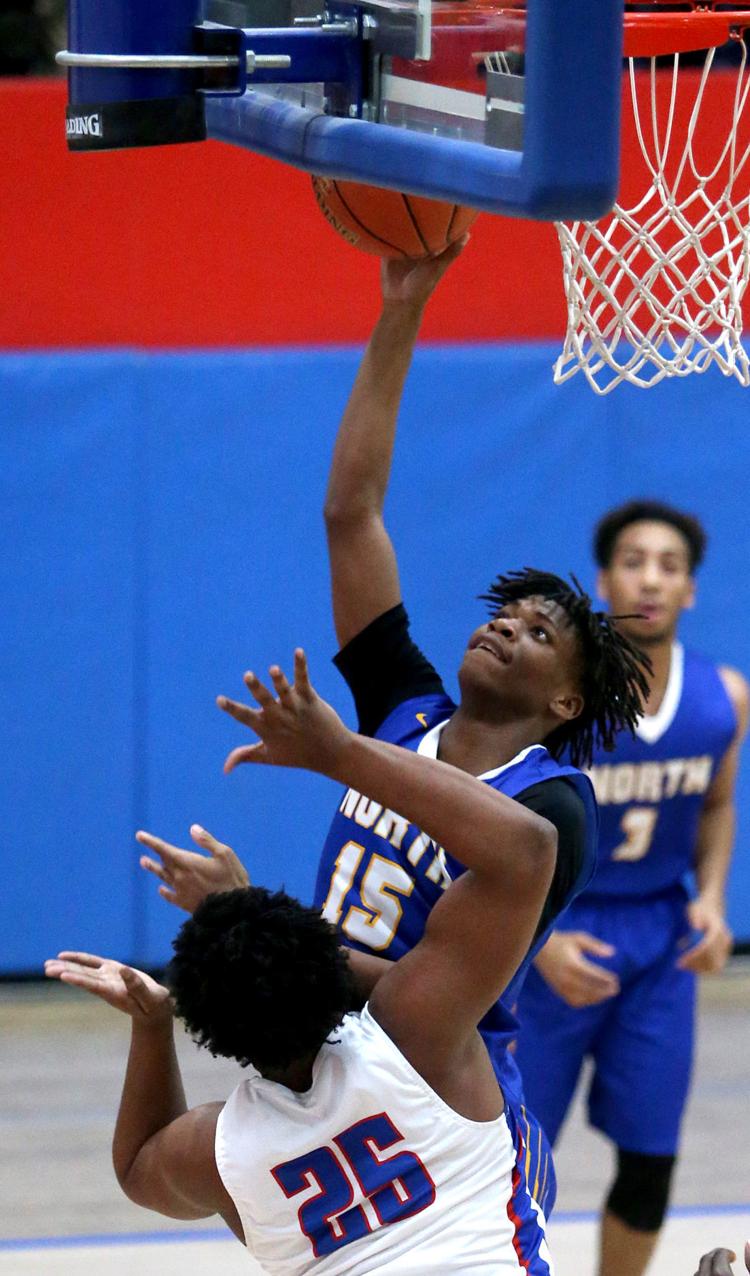 120718-North-Central -BB-015