When D.J. Carton drives into the lane, the Bettendorf point guard creates plenty of chaos for an opposing team.
He can finish at the basket or set one of his teammates up.
Carton's explosiveness created another dimension for the Bulldogs' offense Friday night.
Class 4A sixth-ranked Bettendorf scored on five offensive putbacks in the second half to get the separation it needed in a 63-50 Mississippi Athletic Conference win over Davenport Assumption at Bettendorf High School.
"D.J. brings so much attention because you've got be in gaps when he drives," Assumption coach Matt Fitzpatrick said. "It gets everybody out of position, and it puts us in a bad spot where one or two of our guys are in an unfavorable rebounding position."
The five-star prospect and Ohio State signee finished with a game-high 26 points, 11 rebounds and six assists.
Bettendorf post Lucas Hayes was the biggest benefactor. Hayes had three second-chance baskets in the final 4-plus minutes of the third quarter to spring the Bulldogs (8-1, 6-1) free.
"It is a want-to," said Bettendorf coach Curtis Clark, whose team had only two offensive rebounds in the first half. "We have guys fully capable with the size, athleticism and strength to do that. It is consistently reminding yourself to have that focus."
Neither team looked rusty coming off a two-week break.
The first half featured 13 lead changes, four ties, seven combined turnovers and 50 percent shooting.
It resulted in a 27-27 deadlock.
"That was high-level basketball in the first half," Fitzpatrick said. "Both teams were engaged and guarded pretty well."
Assumption, though, had three miscues on its first four possessions of the third quarter. It quickly dug itself a hole it never recovered from.
It is a trend Fitzpatrick has seen against other top-tier teams in the MAC like North Scott and Davenport Central.
"The first two minutes of that third quarter, we've really struggled," Fitzpatrick said. "It is just careless, dumb turnovers, and they compound themselves. You look up and the other team goes on a 6-0 run."
Even with Dylan Peeters limited to one field goal through three quarters, Assumption (4-5, 3-4) trailed only 44-41 early in the fourth quarter.
Carton seized control.
After following his own miss for a basket, the southpaw converted a three-point play off a drive. Blake Tyler followed with a transition layup to turn it into a 10-point margin.
"D.J. is an incredible player, incredible athlete," Fitzpatrick said. "His ability to get into the paint and get up in the air, hang and make those shots is why he's one of the best players in the country.
"He sure took over when they needed him tonight."
Carton felt the Bulldogs had much more freedom in their offense in the second half.
"Our motion started working, and more guys were getting open in that second half," he said. "We played a lot more comfortable.
"I just love our toughness. We're all tough, and these guys do what it takes to win."
Anthony Valainis and Sean Peeters each had 17 points to pace the Knights. Assumption, though, was 3 of 16 from beyond the arc.
Bettendorf, in particular, made Dylan Peeters a focal point.
"We had to give him more attention," Clark said. "He's improved from last year, much more bounce and a quicker first step. We tried to load up his gaps, and that's just the respect we had for him as a player."
Carton provided the exclamation point.
With less than a minute left, he drove down the lane and threw down an emphatic one-hand dunk to seal it.
"It was Bettendorf youth basketball night, and as a kid I liked watching plays like that," Carton said. "I saw an opportunity for a play like that, released my energy and it just kind of happened.
"My teammates did a good job of opening the lane for me. Moments like that are a lot of fun."
010419-Bett-Assumption-bball-003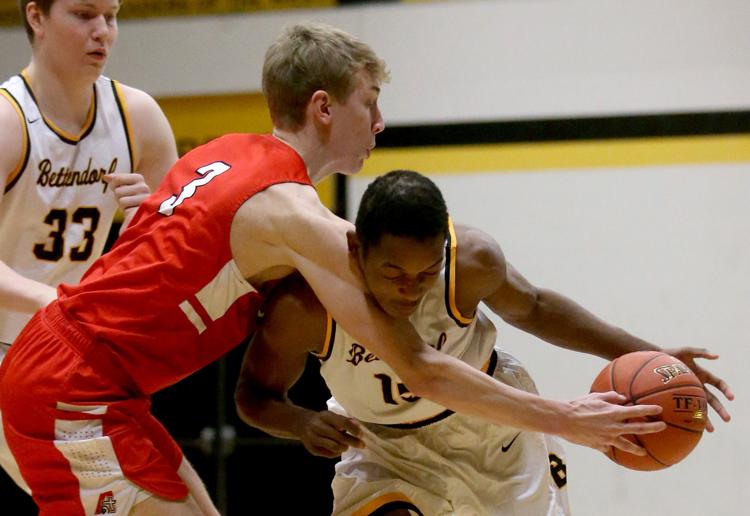 010419-Bett-Assumption-bball-001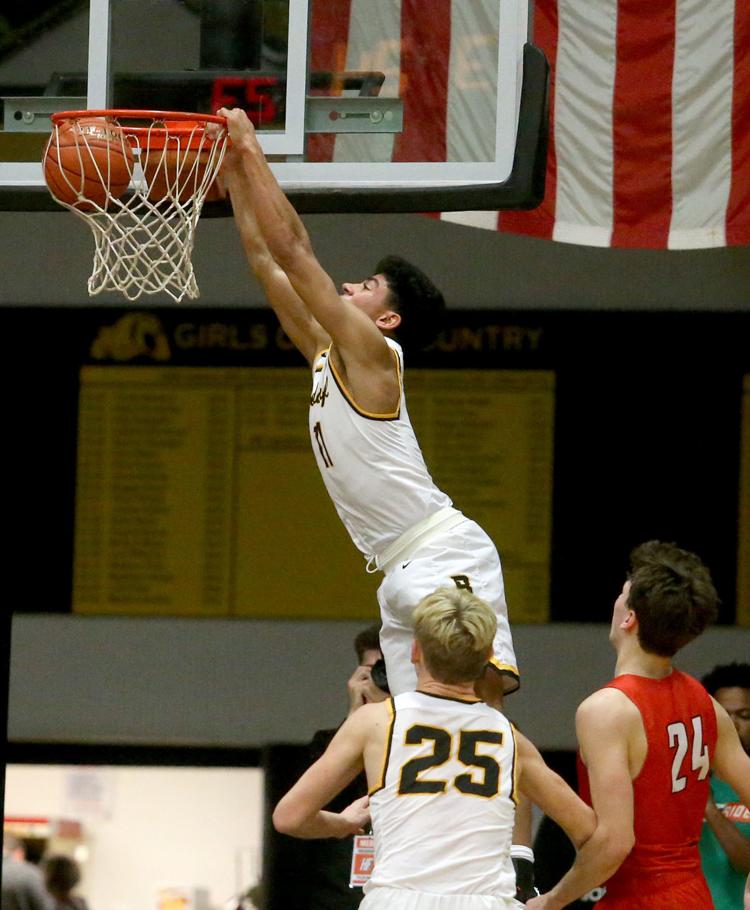 010419-Bett-Assumption-bball-002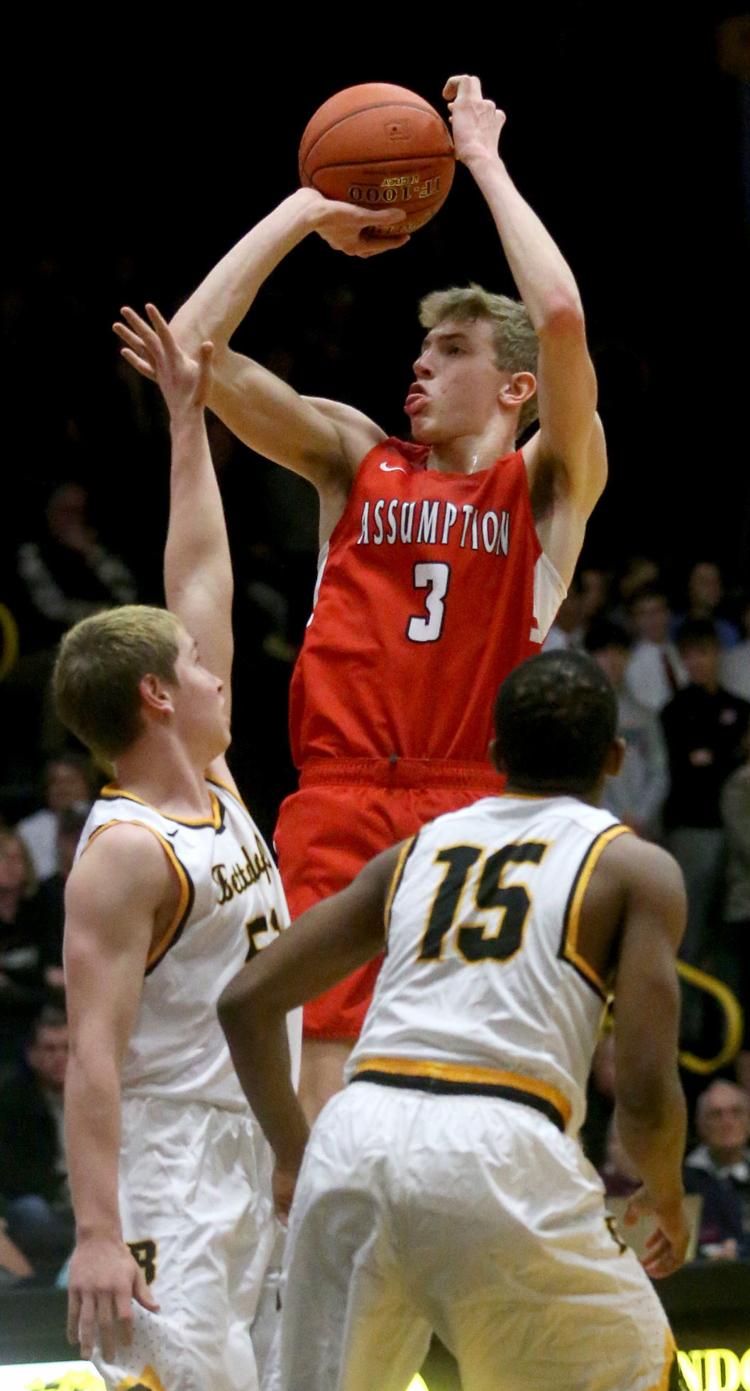 010419-Bett-Assumption-bball-004
010419-Bett-Assumption-bball-005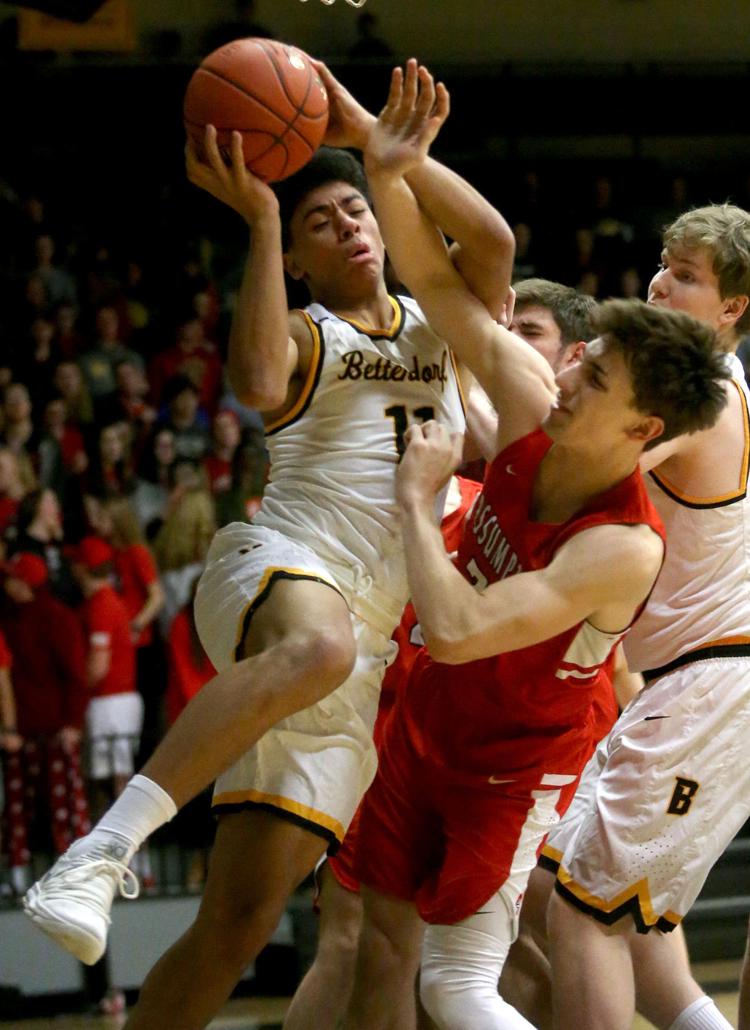 010419-Bett-Assumption-bball-006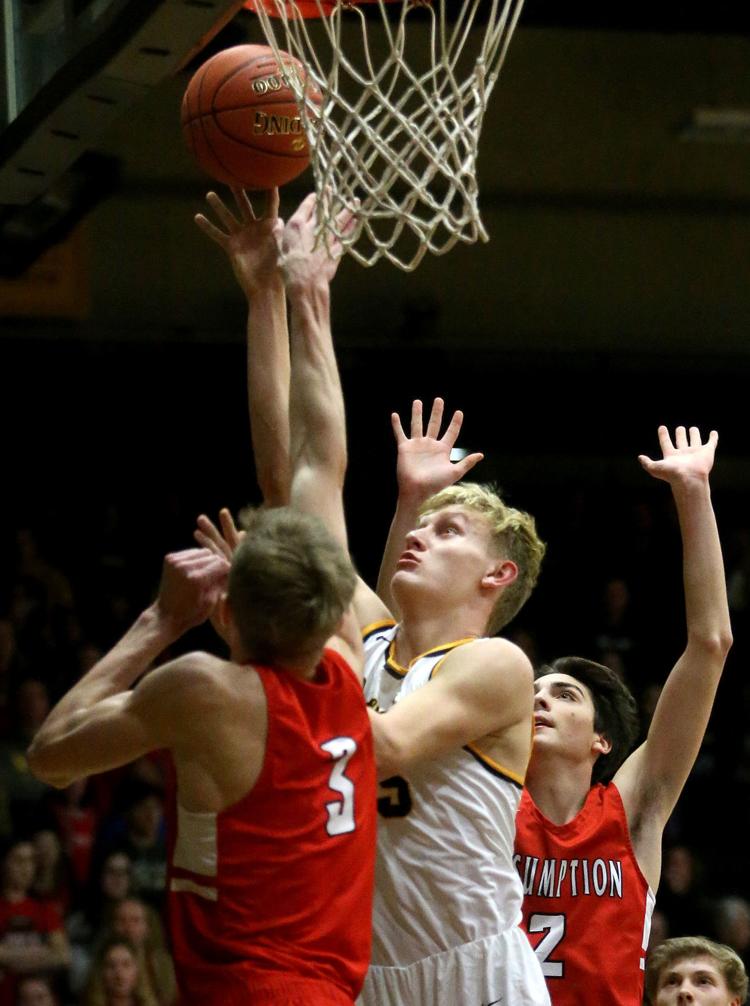 010419-Bett-Assumption-bball-007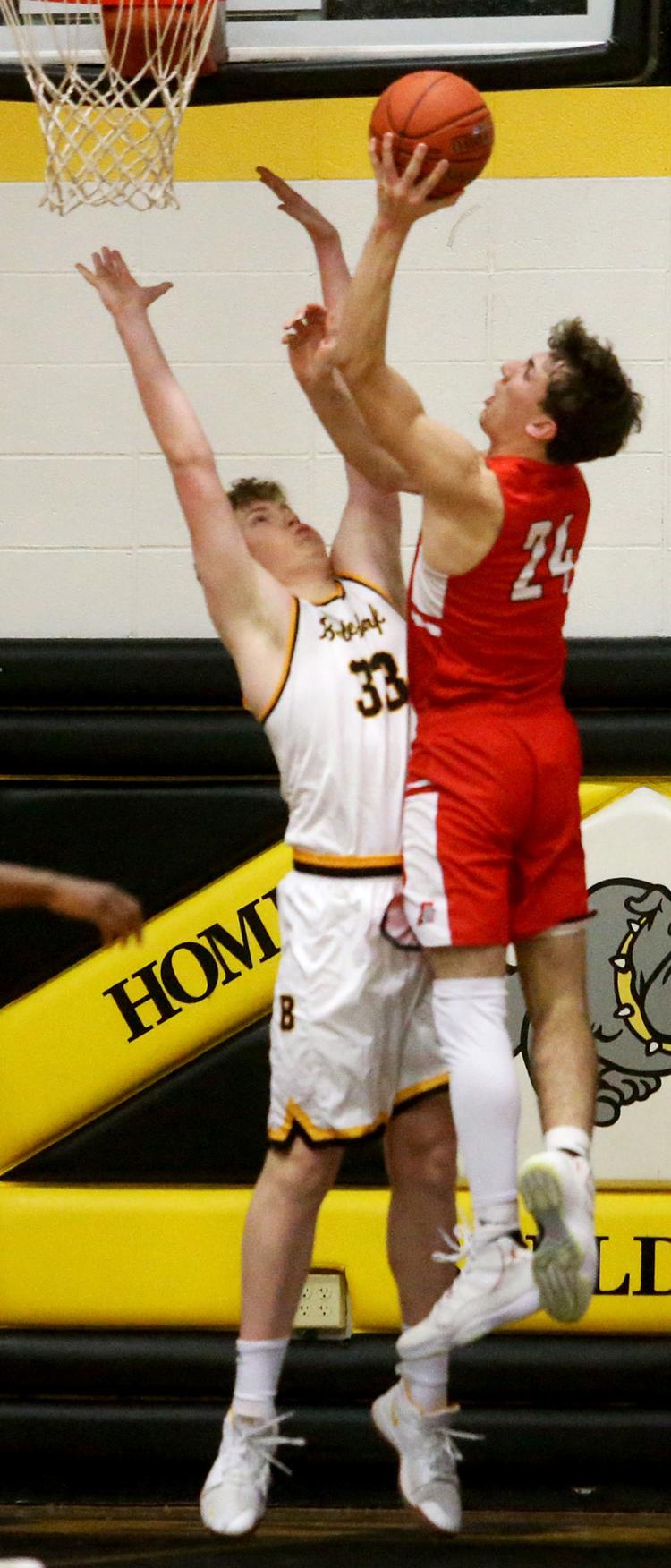 010419-Bett-Assumption-bball-008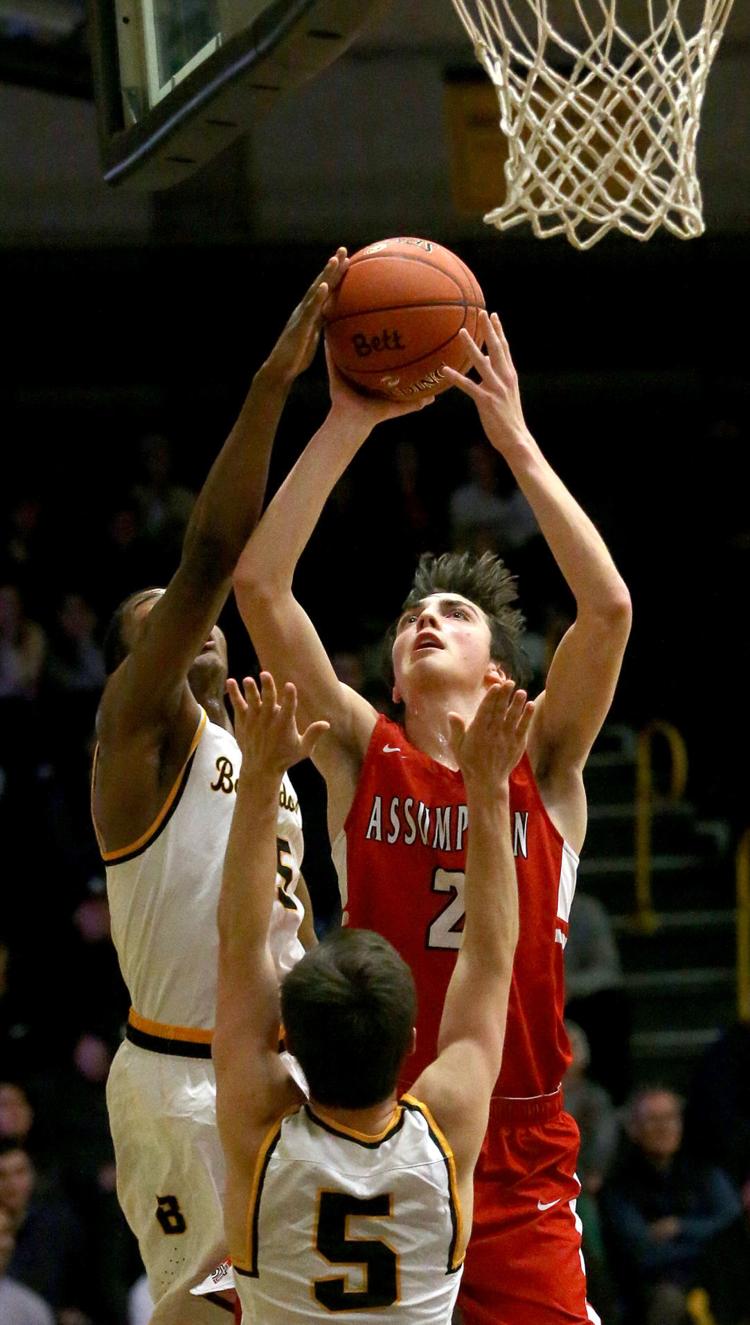 010419-Bett-Assumption-bball-009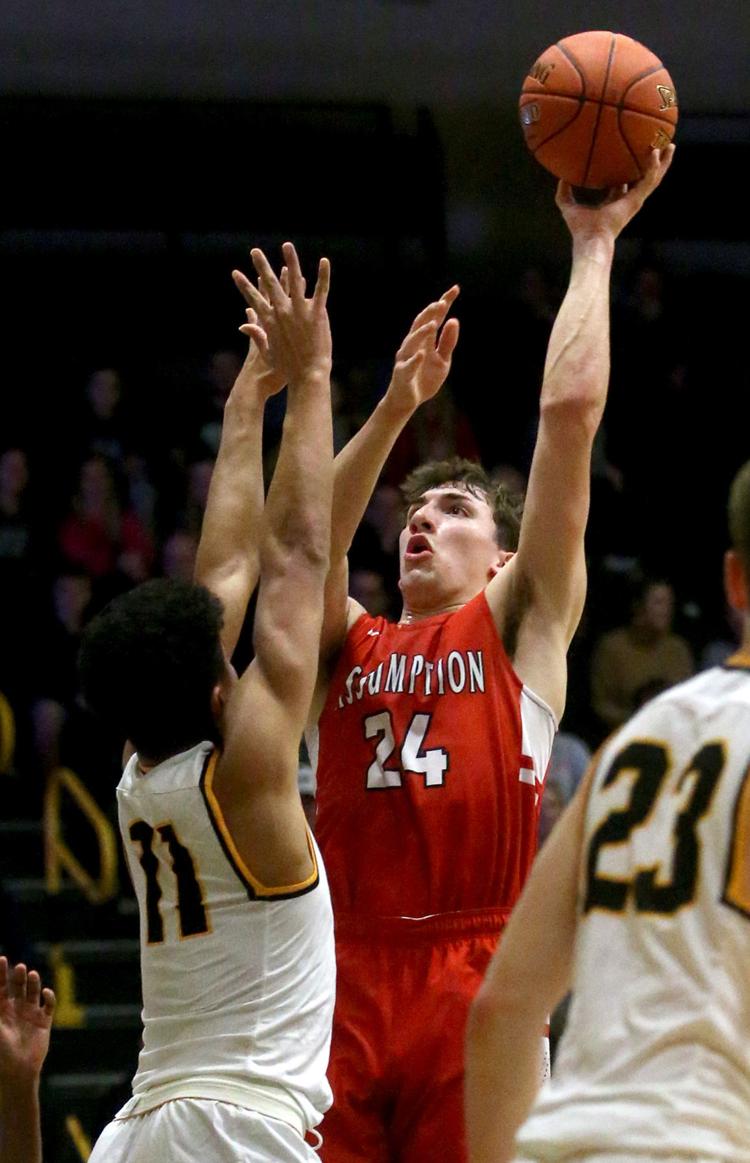 010419-Bett-Assumption-bball-010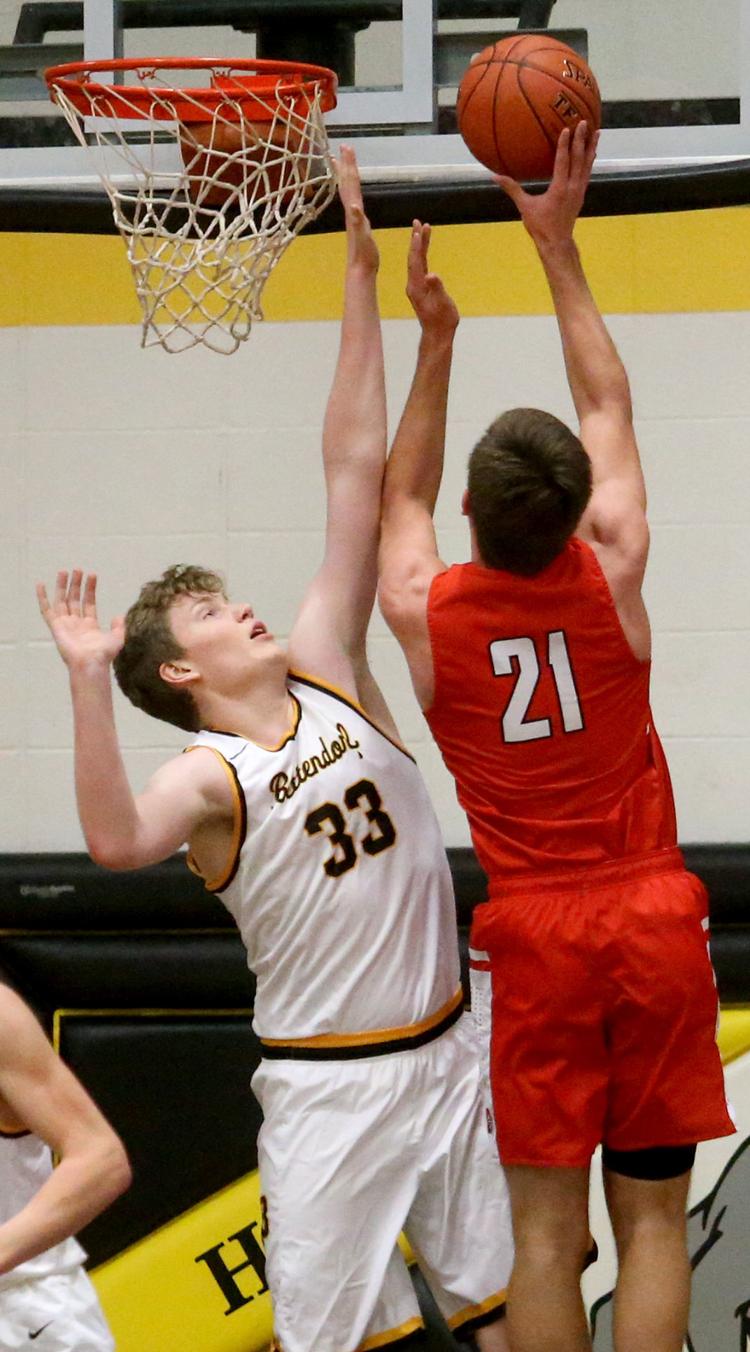 010419-Bett-Assumption-bball-011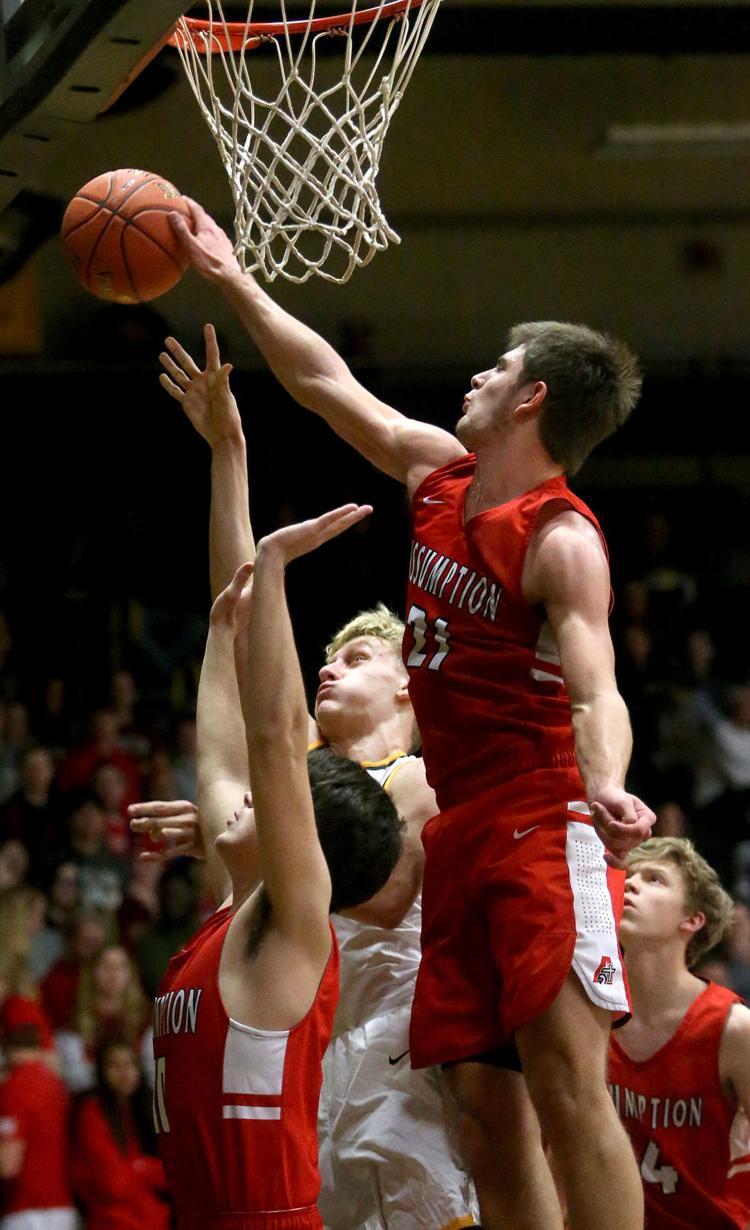 010419-Bett-Assumption-bball-012
010419-Bett-Assumption-bball-013