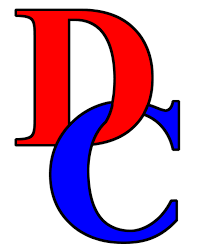 Craig Wurdinger liked the way his Davenport Central boys basketball team played its way back into its season opener against Dubuque Hempstead on Tuesday.
The Blue Devils coach was less enamored with why his team had to play from behind in a 58-45 nonconference loss at George Marshall Gym.
"We've got a lot to learn,'' Wurdinger said. "We got out-toughed and out-rebounded and early, we didn't play as a team. We played some selfish basketball and this isn't a game you can win when you play one-on-five.''
The Blue Devils shot just 33 percent for the game, hitting 16-of-48 shots, and were beaten 35-23 on the boards.
"They out-worked us, which is disappointing,'' Wurdinger said.
Central was forced to play from behind after hitting just one field goal over the final 10 minutes, 22 seconds of the opening two quarters.
By the time Kaiden Phillips hit that lone basket with 4 minutes, 21 seconds to go in the second quarter, the Blue Devils were already trying to dig their way out of a 19-9 hole.
You have free articles remaining.
Hempstead found 6-foot-5 junior Michael Duax early and often and he scored 14 of his 22 points and grabbed eight of his 11 rebounds to help the Mustangs open a 27-13 lead by halftime as Central endured a 4-of-21 start from the field.
A 3-point basket by Elijah Herrion extended the Hempstead lead to 35-18 with 5:45 to go in the third quarter before the Blue Devils finally found a flow offensively.
Emarion Ellis scored 17 of his 21 points in the final two quarters, hitting a pair of shots from behind the arc to pull Central within 37-29 heading into the final quarter.
"In the second half, we made a good run to get ourselves back in the game, played together,'' Wurdinger said. "After such a slow start to the game, we needed a few more stops. We put ourselves in a tough spot.''
Ellis' dunk on a break off of a midcourt steal did cut the Hempstead lead to 40-37 with 6:01 remaining, but the Mustangs' Nick Kaesbauer answered with the fourth of his five 3-pointers to fuel a 10-4 run that allowed Hempstead to regain a 50-39 edge with just under four minutes left.
Central did pull within 50-45 on a basket by Ellis with 1:55 remaining, but was unable to score again.
Duax ended any doubt, sliding behind the Blue Devils defense for a pair of late baskets to secure the win.
"He's an all-state type player and he showed why,'' Wurdinger said. "We did a better job overall on him in the second half, but when it got to that critical moment, he seemed to find a way to score and help his team out.''
Duax's 22-point game was complemented by 17 points from Kaesbauer, while Phillips was the only other Central player to reach double figures, scoring eight of his 10 points in the second half.