Before we embark on a new decade of high school basketball in the Quad-Cities, let's take a look back at the one that just concluded.
You could make an argument it was one of the strongest decades for individual talent on the boys side in our area.
There were three Mr. Basketball recipients in the respective states, multiple 2,000-point scorers, state champions and at least 18 players from the metro or area who have, are or will play Division I basketball.
Who was the best from this past decade? Based on statistics, team success, accolades and what I've observed over the past eight winters, there were about 30 players on my initial list.
Nicholas Baer, Bettendorf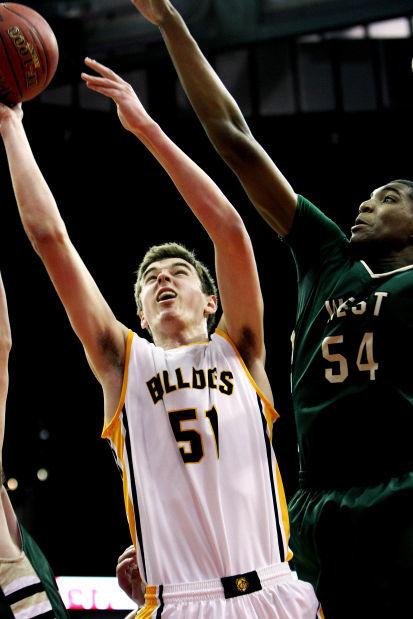 Unlike several others who will pop up on this list, Baer was just on the varsity squad for two seasons. The Bulldogs were 49-3 and made the Final Four of the state tournament his junior and senior seasons in 2012-13 and 2013-14.
As a senior, Baer averaged 15.3 points and 8.8 rebounds per game in being named the Mississippi Athletic Conference player of the year and first team all-state by the Iowa Newspaper Association. Baer had 22 points and 12 rebounds in the semifinal loss to Iowa City West.
The 6-foot-7 Baer went to the University of Iowa as a walk-on, later was placed on scholarship and was named the Big Ten Conference's top sixth man at one point in his career. He's the only player in program history to surpass 750 points, 500 rebounds, 100 assists, 100 steals, 100 blocks and 100 3-point field goals.
Baer is playing in the G-League with the Raptors 905.
Deonte Billups, Moline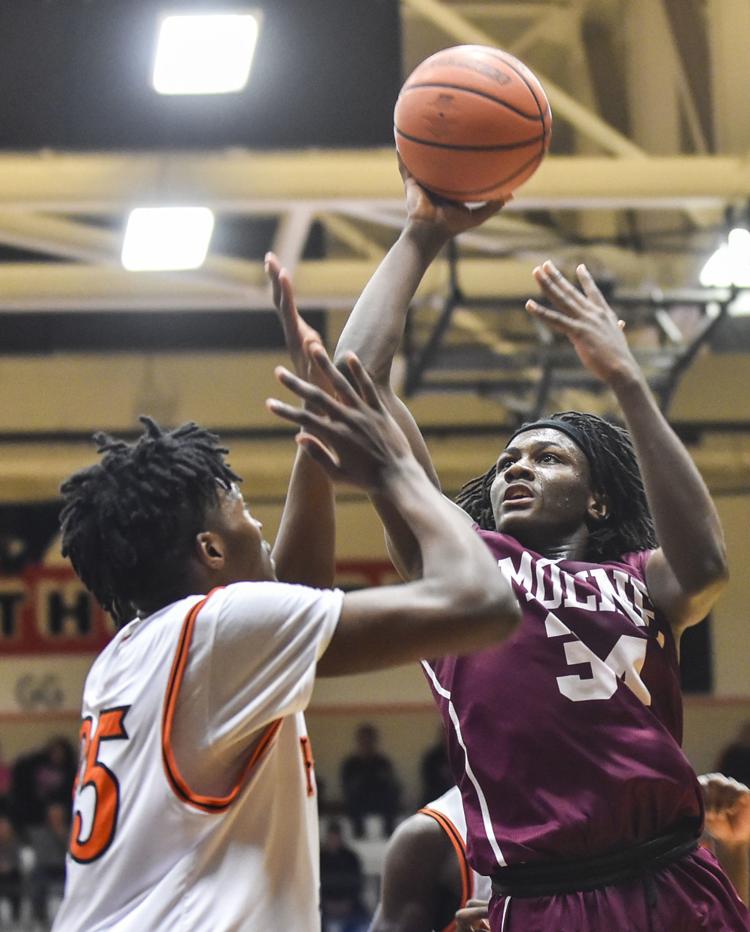 The versatile 6-4 wing spurred the Maroons to 23 wins and the Illinois Class 4A sectional final as a junior. In his senior campaign last winter, he led Moline to a share of the Big Six championship.
Billups is Moline's all-time leading scorer (1,676 points) after averaging 24.4 points and 9.2 rebounds in his senior season. He was first team all-state in 4A by the Associated Press and second team by the coaches. Billups is just one of two players in program history to score 700 points in a season.
A three-year starter, Billups signed with Purdue-Fort Wayne. He is averaging 6 points and 4.1 rebounds in about 21 minutes per game off the bench for Purdue-Fort Wayne (8-8).
C.J. Carr, Rock Island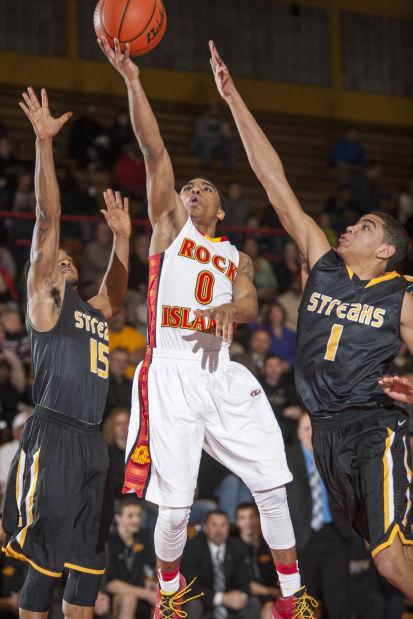 Listed at 5-8, Carr is the shortest player among the 12 on the list. The point guard had a large impact on Rock Island's success from 2012-14 with his cat-like quickness and ability to create for himself and others.
Carr powered the Rocks to three straight Big Six titles. He averaged 14.1 points, 4.7 assists, 2.7 rebounds and 2 steals per game in his senior season to earn co-metro player of the year honors with Baer.
He earned a scholarship to play at Division I Southern Illinois-Edwardsville, a program in which he played at for two years. He finished his career at Division II Missouri Southern where he averaged more than 17 points in each of his final two seasons.
Tray Buchanan, United Township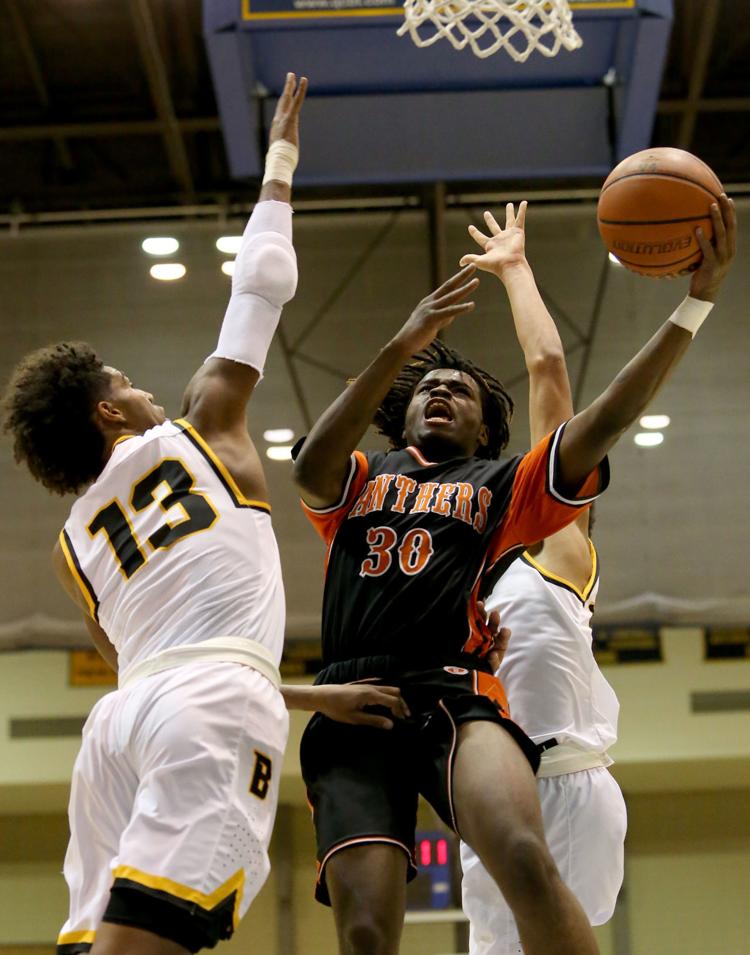 Buchanan sparked the Panthers to back-to-back seasons of 22 wins or more, including a trip to the Class 4A super-sectional as a junior.
Head coach Ryan Webber labeled the guard with the "best will to win of anybody I've ever coached in my career."
The 6-1 Buchanan was a two-time all-state selection. He averaged 20.6 points and 3.7 rebounds per game as a senior and accumulated 1,208 career points in 60 games with UT.
Buchanan enrolled at North Dakota before transferring to Des Moines Area Community College where he was a third team NJCAA All-American last spring.
Will Carius, Pleasant Valley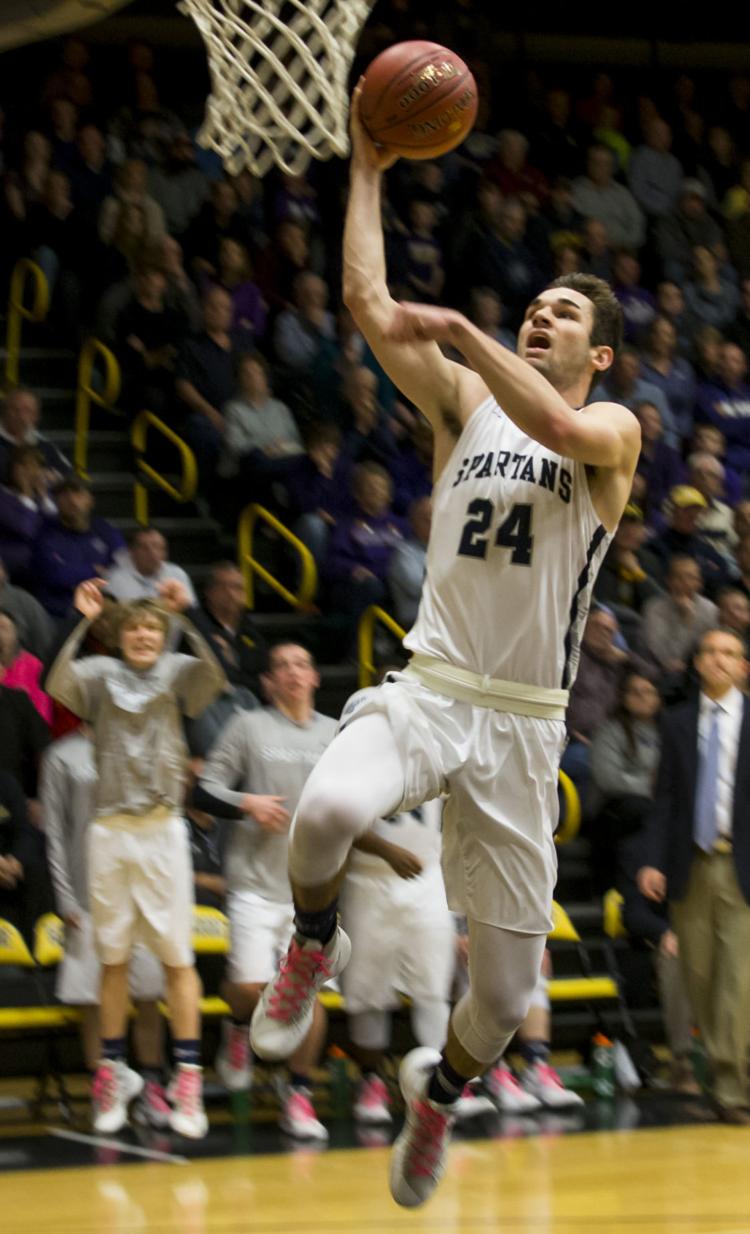 Carius pieced together one of the most impressive postseason runs we've witnessed in his senior season. He had scoring outputs of 32, 27, 20, 34 and 34 in leading the Spartans to the Class 4A state semifinals.
In the state semifinal against West Des Moines Valley, he accounted for 34 of the team's 48 points and was 5-for-5 from beyond the arc in the second half.
During his career at PV, one in which he was a four-year varsity contributor, Carius scored a school-record 1,500 points and grabbed 698 rebounds. He led the Spartans to a 4A state final in his junior campaign as well. The 6-7 wing earned MAC player of the year honors in 2015-16 season and was on an Iowa Newspaper Association all-state team multiple times.
Carius attended Division II Northern Michigan University out of high school before transferring last year to nearby Division III Monmouth. He averaged 25.5 points and 11 rebounds per game a year ago for the Scots.
D.J. Carton, Bettendorf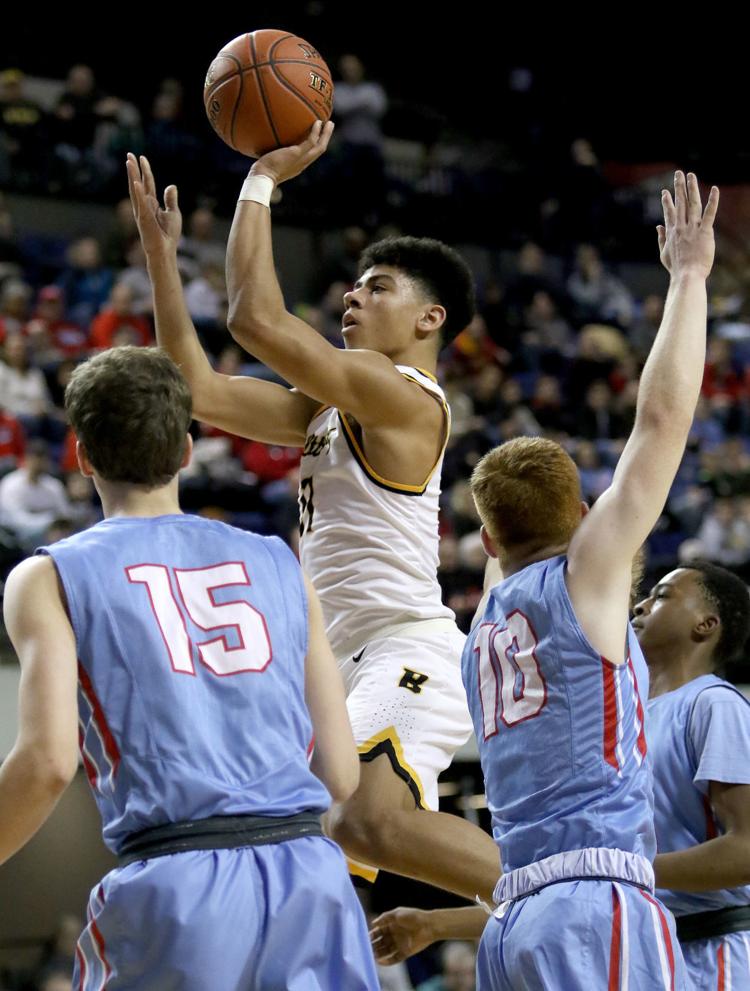 Rated as a top 35 prospect in the nation by Rivals.com in the 2019 class, the athletic 6-2 point guard led Bettendorf to 21 victories and a share of the MAC title last winter. He averaged 24.4 points, 7.6 rebounds and 6.1 assists per game to earn first team all-state accolades, Iowa Gatorade player of the year and shared the honor as Iowa's Mr. Basketball.
Carton, a three-year varsity contributor, set Bettendorf records for most points in a game (49 versus Davenport West) and career (1,198 points).
He had more than 20 Division I offers out of high school before ultimately choosing Ohio State. Through the Buckeyes' first 13 games, he is averaging 10.5 points, 3 rebounds and 2.8 assists per contest and was the league's freshman of the week recently.
Tyler Hall, Rock Island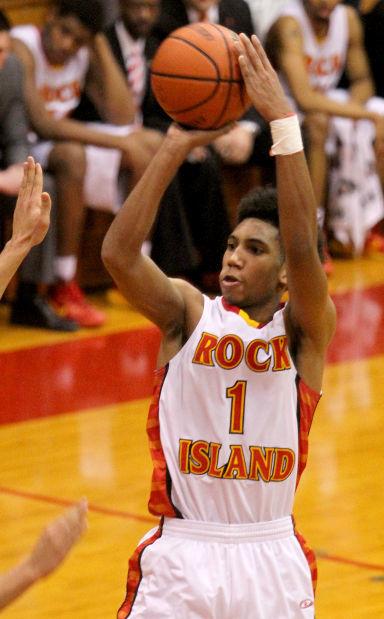 Hall was more of a late bloomer than some others on this list, but he pieced together an incredible senior season at Rock Island.
The 6-5 Hall averaged 17.3 points, 4.7 rebounds, 3.5 assists and drained 77 shots from beyond the arc in his final high school season to earn all-state and co-metro player of the year honors. He spurred the Rocks to 23 wins, a Big Six crown and a regional championship.
Hall went to Montana State University and became the Big Sky Conference's all-time leading scorer. He recorded 20.5 points an outing his senior season and finished with 2,518 points in his four years with the Bobcats. He was picked among the top 5 in the G-League Draft by the Westchester Knicks.
Chasson Randle, Rock Island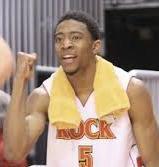 The point guard led the Rocks to their first state championship in boys basketball in 2011. He registered 22.3 points and 7.7 rebounds per game in his senior season to earn co-Mr. Basketball honors in Illinois.
Randle finished his career with the Rocks scoring a school-record 2,159 points and snaring 773 rebounds. A three-time all-tournament selection at the State Farm Holiday Classic, he was considered a top 60 national recruit in his class.
Ultimately, Randle chose to continue his career at Stanford over Illinois and Purdue. Randle scored 2,375 points (tops on the school's all-time list at the time of his graduation) and led Stanford to a National Invitation Tournament title.
He has bounced around between the G-League, NBA and overseas in his professional career. Currently, he is competing in the Chinese Basketball Association.
Ethan Happ, Rockridge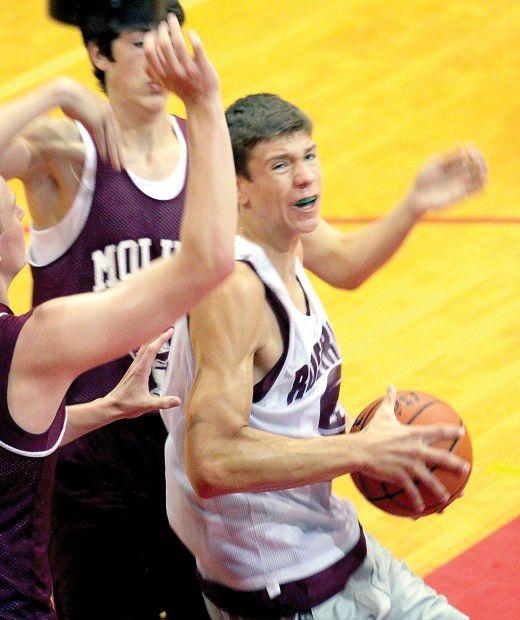 Before going on to becoming an all-Big Ten and All-American performer at Wisconsin, Happ was a two-time first team all-state selection at Rockridge. He averaged 33 points and 15 rebounds per game as a senior in leading the Rockets to a 28-1 record and No. 1 ranking for most of the 2013-14 season.
Rockridge was undefeated during the regular season and had its championship hopes dashed in the sectional championship by Bloomington Central Catholic. Happ had 29 points in his final game.
Happ, selected as Big Ten freshman of the year in 2015-16, became the first player in the last 35 years of the conference to score more than 2,000 points and grab 1,000 rebounds in a career.
The 6-10 Happ is playing professional basketball overseas.
Isaiah Rivera, Geneseo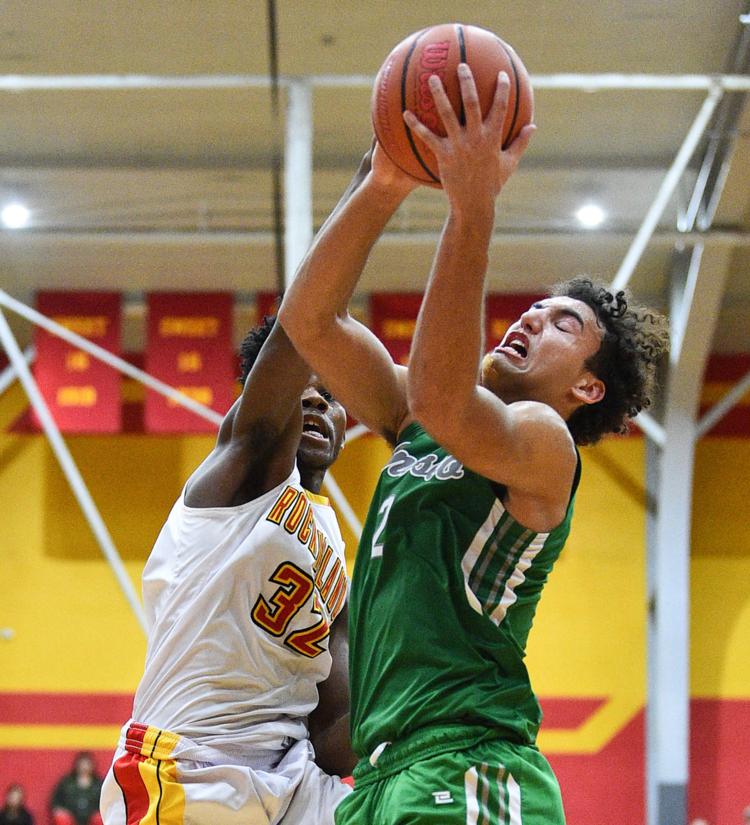 The only current high school player on this list, Rivera just eclipsed 2,000 career points (already the school leader) and still has half of his senior season remaining for the Western Big Six Conference-leading Maple Leafs.
The Colorado State signee was one of 10 players selected to the Illinois Basketball Coaches Association Class 3A all-state first team last year after averaging 28 points, 8.6 rebounds and 3.5 assists per game. He had a school-record 51 points in a game last year.
A 6-5 guard, Rivera is listed as a three-star recruit by Rivals.com. Drake, New Mexico and UNI were among his other offers.
Cortez Seales, North Scott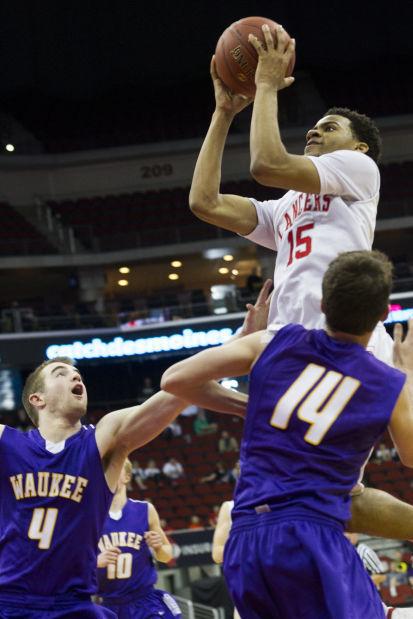 North Scott has one state championship in the history of its boys basketball program. Seales was at the center of it.
The southpaw averaged 17.4 points and nearly 6 rebounds per game in leading the Lancers to a 23-3 record and a Class 4A state title in 2014-15. He was named captain of the all-tournament team at state. Seales was a three-time first team all-state selection for coach Shamus Budde's program and finished his career with a school-best 1,392 points.
The 6-4 Seales went on to play at Division I North Dakota where he accumulated more than 1,000 points for his career.
Joe Wieskamp, Muscatine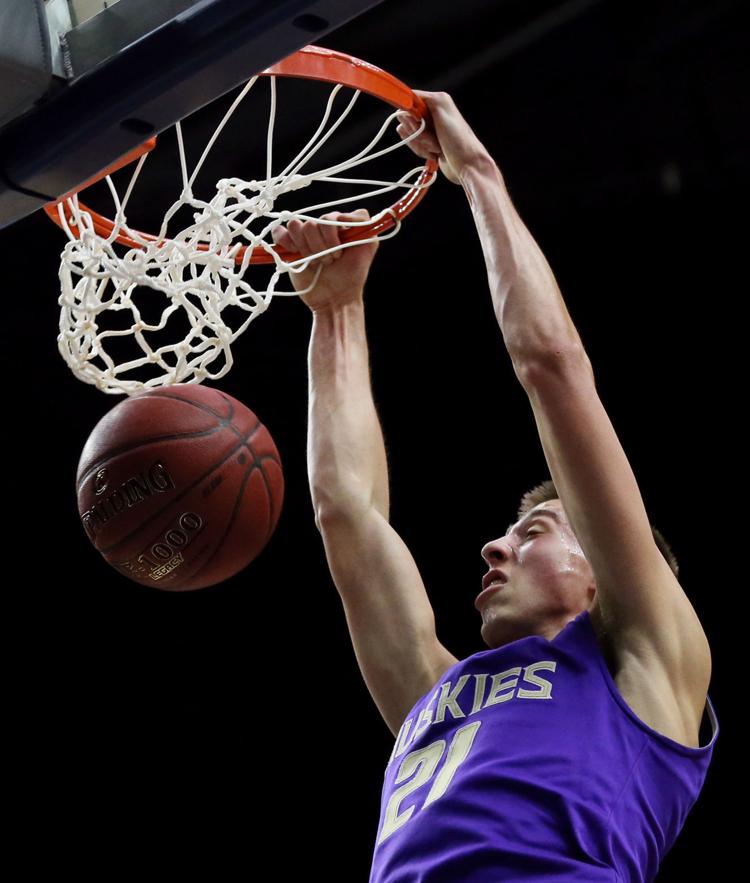 Finished his prep career with 2,376 points, sixth on Iowa's all-time list and tops among Class 4A players. He also grabbed 908 rebounds (fifth all-time in 4A) and scored in double figures in 88 of his 91 career games.
Wieskamp was named first team all-state on three occasions, the MAC player of the year twice, Iowa's Gatorade Player of the Year twice and Iowa's Mr. Basketball in 2018. He led the Muskies to their first state tournament appearances in 16 years his senior season.
A top 40 recruit in his class by Rivals, Wieskamp scored a career-high 54 points on 22 shots in a 64-50 win over Bettendorf in his senior season.
Committed to Iowa after his freshman season, Wieskamp averaged more than 11 points per game as a freshman for the Hawkeyes. He is the team's second-leading scorer and rebounder this winter at 12.8 points and 5.7 rebounds per game.
15 others considered
Alleman: Keelan Prince, Tyler Yeocum
Bettendorf: Cole Clearman
Davenport Central: Ray Miller
North Scott: Bailey Basala, Marlon Stewart, Brandon Voss
Get in the game with our Prep Sports Newsletter
Sent weekly directly to your inbox!