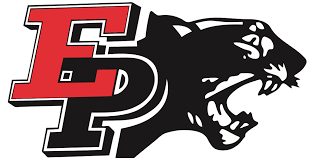 After the rocky waters of a 1-2 start to its season, it has been relatively smooth sailing for the Erie-Prophetstown boys' basketball squad.
Winners of six games in a row, the Panthers go into the final week of a shortened regular season looking to take their shot at a conference championship.
Erie-Prophetstown (7-2) sports a 5-1 record in the Three Rivers Conference's East Division, which has it tied for second place with Kewanee (5-1, 5-1 TRAC East). Both teams are currently a half-game behind Princeton (5-3, 5-0).
In fact, E-P's lost loss came on Feb. 19, a 53-39 home-court setback to a Boilermaker squad the Panthers had topped 51-44 three nights prior to that. Along with a 53-31 Three Rivers crossover setback to Fulton, those are the only blemishes on E-P's ledger.
"We're kind of starting to play together and figure it out a bit," Erie-Prophetstown coach Ryan Winckler said. "It took us about a week and a half before the things we had been talking about started to click.
"We had a tough loss to Fulton to start, then we were 1-2 after we lost to Kewanee and were wondering what kind of team we could be. Now, I'm excited about where we're going."
In Winckler's view, one of the most exciting parts about the Panthers' current winning streak was last week's victories over Sterling Newman, a program that has won seven regional titles and three sectional plaques over the last nine years and finished third at the IHSA Class 1A state tournament in 2018.
"I'm very proud of our efforts. We're winning because of a complete team effort, and to beat Newman twice, that's huge for us," said Winckler, whose club battled to a 73-71 double-overtime win over the Comets last Tuesday, then followed up Friday night with a 60-48 victory.
The team effort the former Erie High School hoops standout and Hall of Famer alluded to has been perhaps the best part of the Panthers' ongoing hot streak.
Four players — senior guards Dawson Haggard and Bryce Rosenow and the junior duo of guard/forward Kolby Franks and guard Connor Sibley — are all averaging between 10 to 15 points per game. In the first of E-P's two wins over Newman, sophomore forward Caleb Naftzger came off the bench to chip in 12 points.
"That's the best part," Winckler said. "In all of our games, we've had different guys step up to lead us."
Haggard and Rosenow are part of a senior quartet that includes forward Keegan Behrens and center Brody Naftzger; the junior class enjoyed success at the sophomore level last winter and includes such solid contributors as center Austin Cole and forward Mason Misfeldt.
Regardless of the outcome of this year's Three Rivers East race, the future looks to be equally bright for Erie-Prophetstown.
"With the senior leadership we've had this year and the juniors coming off a good year as sophomores, I'm excited about the direction our program is headed," Winckler stated. "It's been exciting to see everyone sharing the ball and trusting each other. It's been fun to see that develop."