WHEATLAND, Iowa — Patrick Mulholland needed just one long 3-point shot Friday night to get him going.
"As soon as I hit one from the parking lot, I had all the confidence in the world to make whatever," he said.
Triggered by a 27-foot 3-pointer in the opening minutes, the Clinton Prince of Peace senior poured in a season-high 28 points and Kaidion Larson had 24 as the Irish knocked off Class 1A sixth-ranked Calamus-Wheatland 74-64 at the Cal-Wheat Activity Center.
Since a 26-point loss to 2A top-ranked North Linn, Prince of Peace (10-1) has won eight in a row and is on the verge of entering the state's top 10 next week.
"I haven't been on a team like this since my sophomore year where we're all so connected," Mulholland said. "It is just great team basketball."
Prince of Peace led most of the first half in the Tri-Rivers East Division showdown, but Cal-Wheat (11-2) tied the game early in the third quarter on two Hunter Rickels free throws.
The Irish took over from there.
Fueled by its transition game, Prince of Pace ran off 11 straight points. Mulholland knocked down two of his nine field goals in that span, while Larson, Michael Matthew and Payton Schnier also scored.
"We hang our hats on defense, and our transition defense especially," Cal-Wheat coach Greg Rickels said. "That wasn't there tonight.
"(Prince of Peace) is a good team. They played their tails off."
Prince of Peace coach Gerry Murphy called it a big win for his program, a place where it hasn't had much success in recent years.
"We were like the Iowa Hawkeyes last year," Murphy said. "We could score, but we couldn't defend. This year, we've played a lot better defense, and that's a big reason we've had such a good start here. They're buying in on that end of the floor."
Larson battled early foul trouble, but Mulholland carried the load.
The team's leading scorer a season ago had 22 of his 28 points through three quarters.
"He's our quiet leader, and he makes us run," Murphy said. "The first four or five games this year, he was deferring to everybody and I'm like, 'Patrick, you've got to start shooting again.' He can stretch the floor so much, and he's a hard guy to guard. He did a great job tonight."
The Irish built a 16-point cushion in the third quarter, but the Warriors trimmed the deficit to six points early in the fourth quarter.
The margin was four after a Brant Boeckmann basket with four minutes left, but the Irish sealed it at the foul line. Larson was 12 of 14 at the free throw line in the fourth quarter. 
"This was a really big win for us," Mulholland said. "We knew with districts, we didn't want to go through these guys and Easton Valley. We wanted the home court, so this game was huge.
"Plus, they're a good team, and they were on quite a run."
Cal-Wheat had won 11 in a row since the season-opening loss to North Linn.
Rickels finished with 21 points and six rebounds while Boeckmann collected 20 points and seven rebounds.
"There are a couple different ways we can go," coach Rickels said. "We can feel sorry for ourselves and let the season go by or we can refocus, win as many games as we can moving forward and see what happens come districts."
Prince of Peace 74, Calamus-Wheatland 64
PRINCE OF PEACE (10-1) -- Payton Schnier 2-5 1-4 5, Kaidion Larson 5-12 12-16 24, Patrick Mulholland 9-12 7-10 28, Nathan Moeller 2-2 4-4 9, Michael Matthew 4-7 0-6 8, Hansi Hudson 0-1 0-0 0, Gage Ruden 0-0 0-0 0. Totals 22-39 24-40 74.
CALAMUS-WHEATLAND (11-2) -- Max Hansen 2-4 0-0 4, Hunter Rickels 7-20 4-4 21, Josh Hein 2-9 3-5 8, Caleb Banoweetz 0-4 0-0 0, Kaden Schnede 1-5 0-0 2, Brant Boeckmann 9-18 2-3 20, Brady Buchmeyer 1-2 0-0 3, Brian Forret 1-2 4-7 6. Totals 23-64 13-19 64.
Prince of Peace;13;14;23;24;--;74
Cal-Wheat;10;15;17;22;--;64
3-point goals -- Prince of Peace 4-9 (Mulholland 3-5, Moeller 1-1, Larson 0-1, Schnier 0-2); Cal-Wheat 5-25 (Rickels 3-10, Hein 1-4, Buchmeyer 1-2, Boeckmann 0-5, Banowetz 0-3, Hansen 0-1). Rebounds -- Prince of Peace 37 (Mather 9, Moeller 8, Larson 8); Cal-Wheat 31 (Boeckmann 7, Rickels 6). Turnovers -- Prince of Peace 24, Cal-Wheat 16. Total fouls -- Prince of Peace 16, Cal-Wheat 26. Fouled out -- Prince of Peace (Moeller); Cal-Wheat (Hein, Banowetz, Schnede).
011119-Prince-Cal-Wheat-001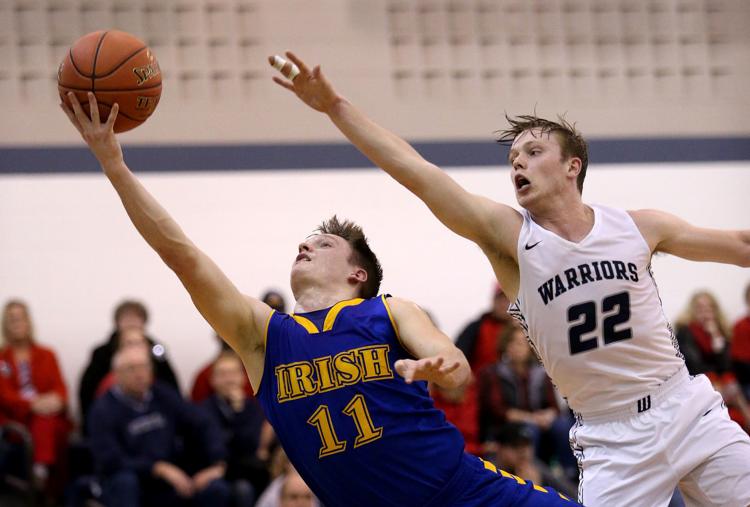 011119-Prince-Cal-Wheat-002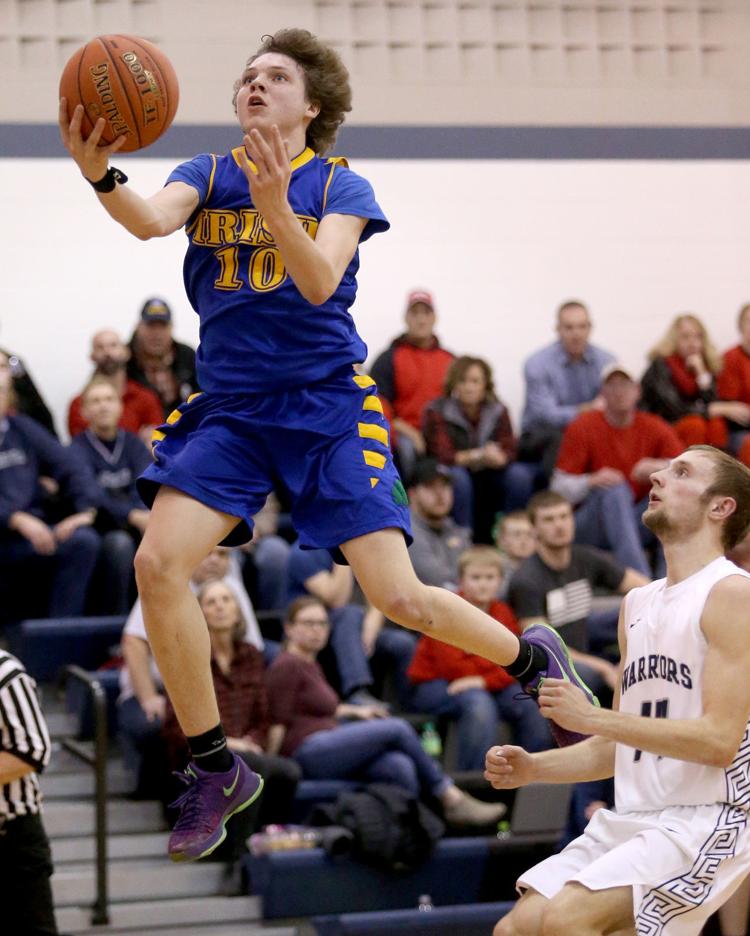 011119-Prince-Cal-Wheat-003
011119-Prince-Cal-Wheat-004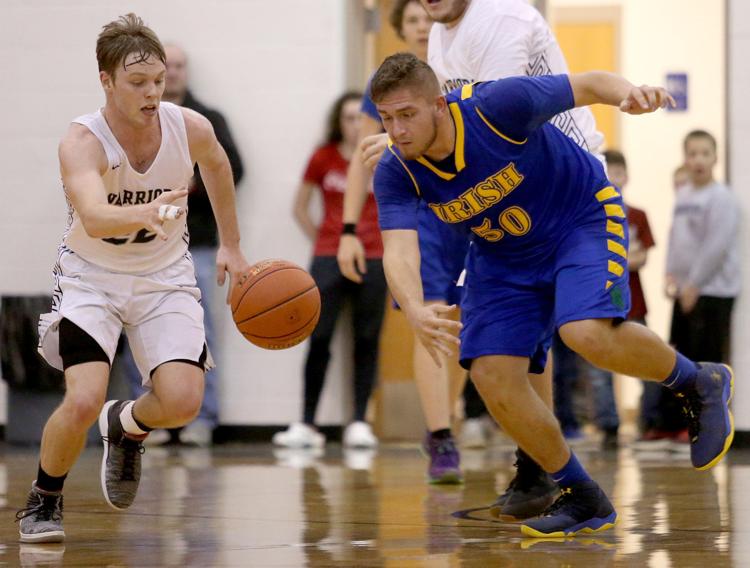 011119-Prince-Cal-Wheat-005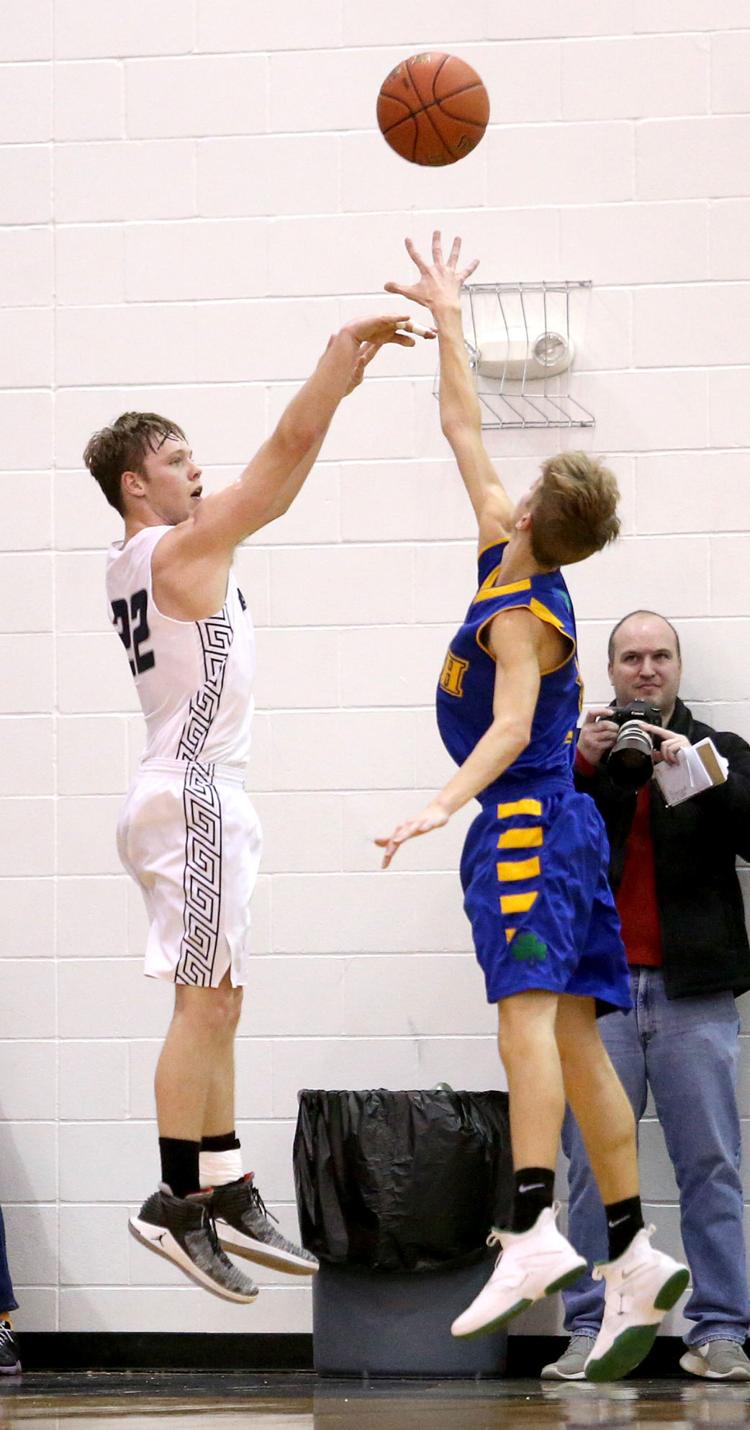 011119-Prince-Cal-Wheat-006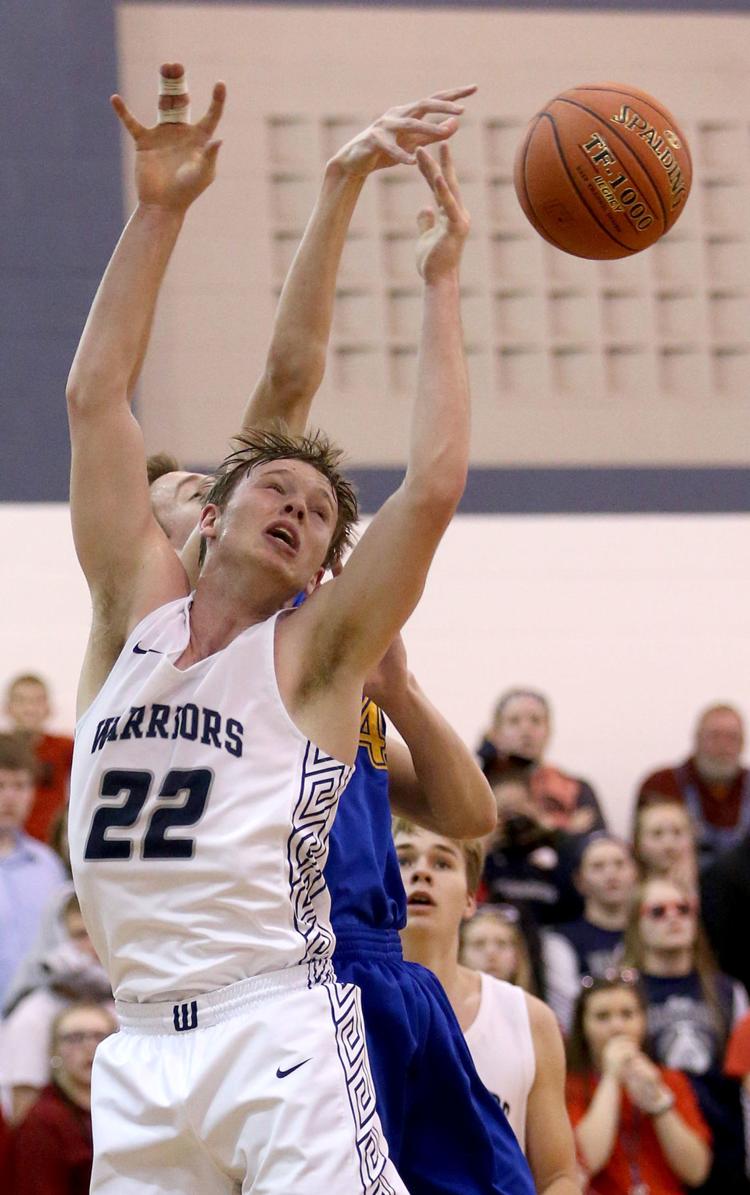 011119-Prince-Cal-Wheat-007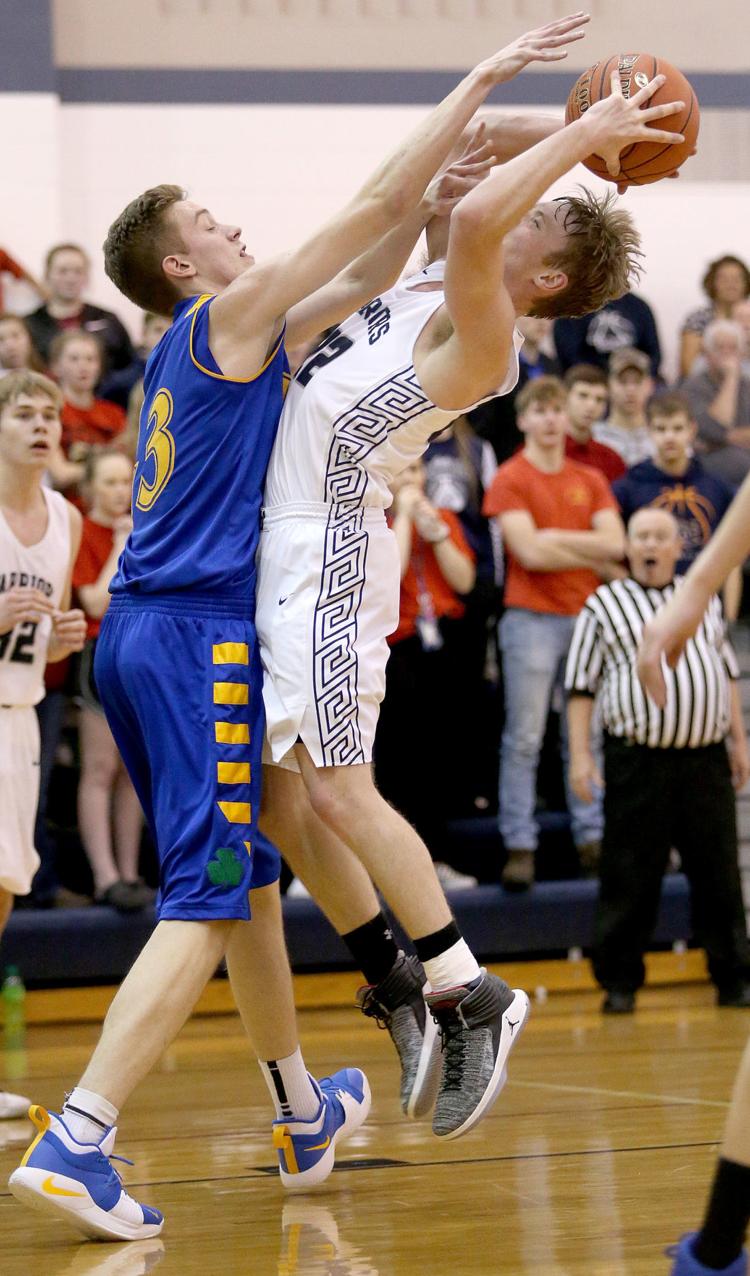 011119-Prince-Cal-Wheat-008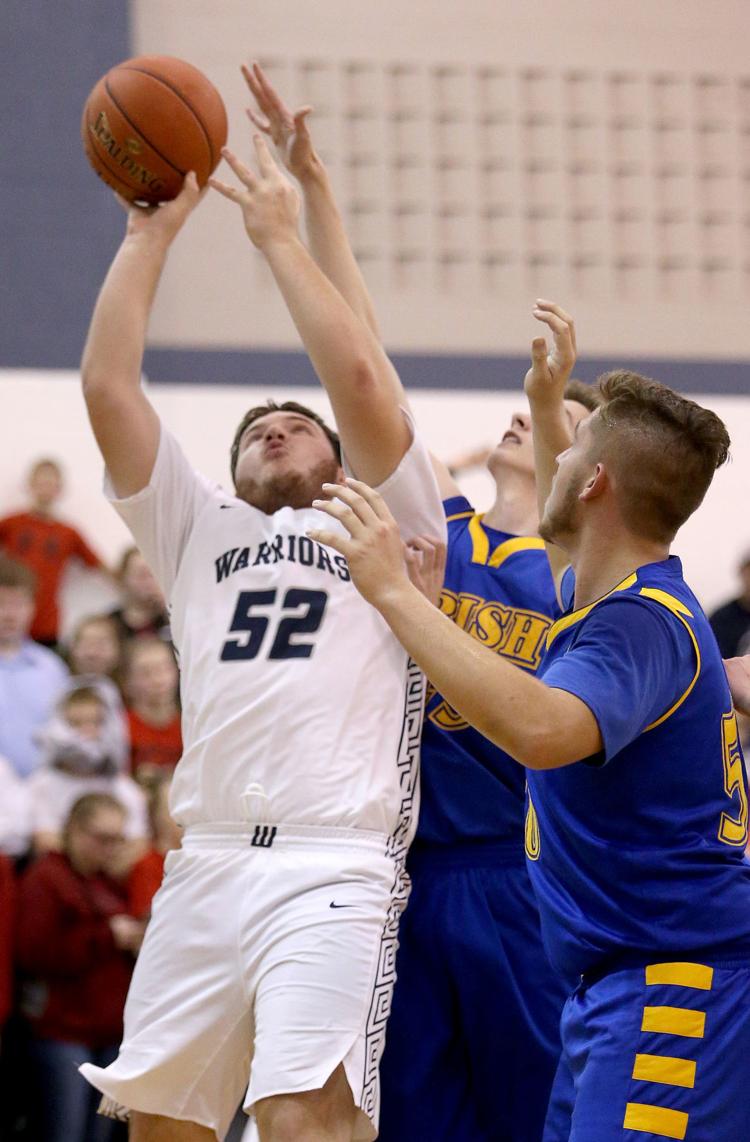 011119-Prince-Cal-Wheat-009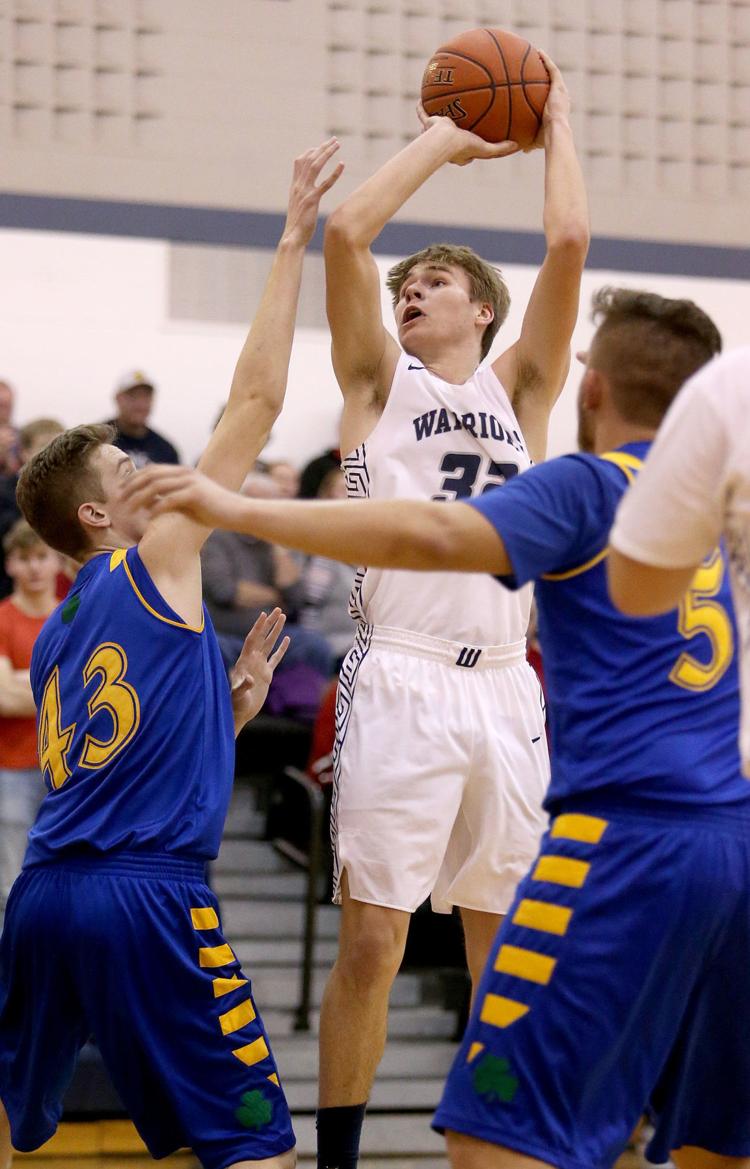 011119-Prince-Cal-Wheat-010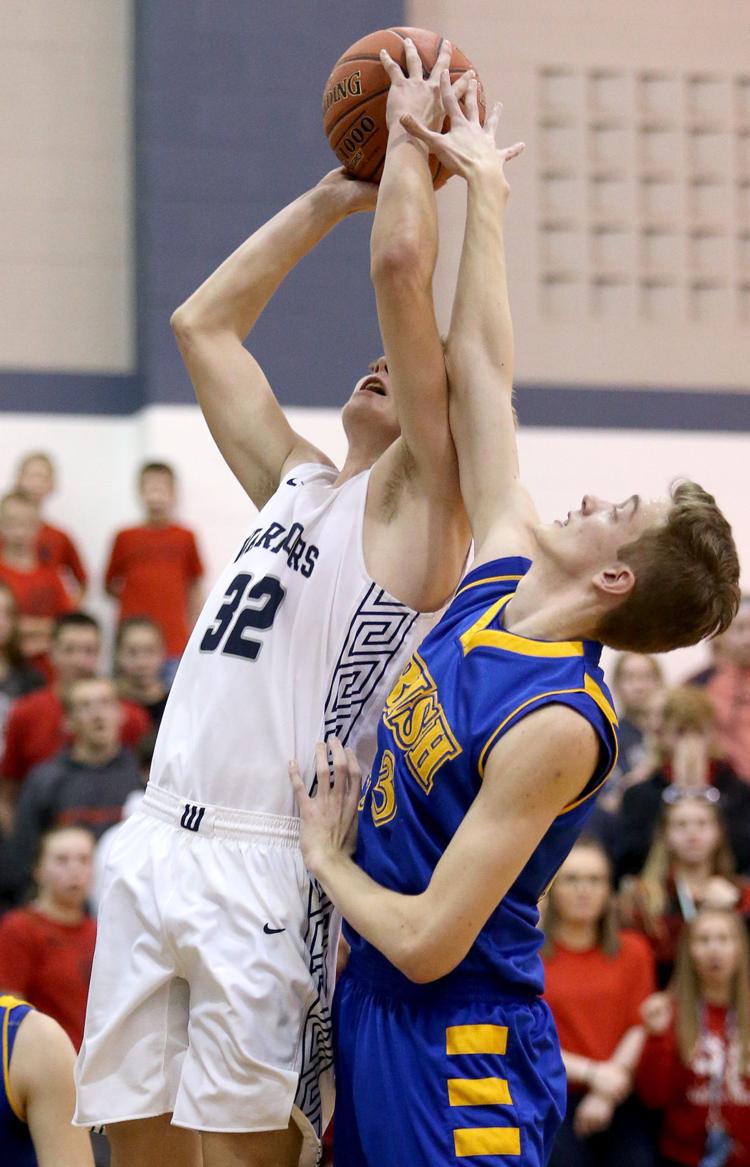 011119-Prince-Cal-Wheat-011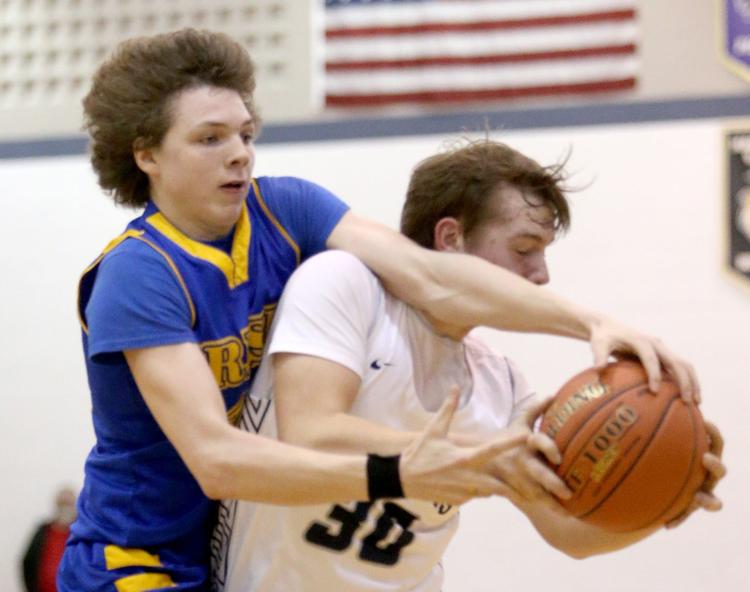 011119-Prince-Cal-Wheat-012