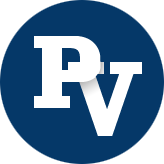 On a night when every ounce of offense was seemingly a struggle, there was no panic in Pleasant Valley.
The Spartans simply defended their way to a 38-27 Mississippi Athletic Conference boys basketball victory over Bettendorf on Friday.
PV overcame a 12-3 deficit early in the second quarter to slowly, but steadily take control of the game while limiting the Bulldogs to nine points in the second half.
The Spartans pulled within 18-17 by halftime and opened a 28-23 edge through three quarters before finishing things off by hitting 8-of-10 free throws to pull away from a 30-27 lead in the final 1 minute, 26 seconds.
"It wasn't the start we wanted, but we knew to get back in it we had to get stops," PV guard Ryan Dolphin said. "Defense was the only way."
The Spartans put themselves in that spot with a slow start.
Shots weren't falling and even free throws were a struggle in the opening quarter. Pleasant Valley hit just three of the eight shots they attempted at the line in the first quarter as Bettendorf rode the strength of a pair of 3-point baskets by Maurice Wynn to build a 10-3 lead.
"We were not playing well at all offensively, but then I heard one of the guys on court say, 'We have to get a stop. We have to get a stop,' and I knew we were going to give ourselves a chance," PV coach Steve Hillman said.
"Our guys kept defending, kept working, and it got us back in the game. When you hold a program like Bettendorf to 27 points, you're doing a good job defensively."
The Spartans actually took a 17-15 lead on a pair of Jacob Townsend free throws with 1:13 to go in the second quarter, but a buzzer-beating 3-pointer by the Bulldogs' Carter Furness sent Bettendorf into the locker room with an 18-17 lead at the break.
"He's a good shooter and he showed us that a couple of times," PV forward Matt Mickle said. "We just had to stick with what we were doing, get stops and get the looks we wanted on offense."
The teams traded leads early in the third quarter before Townsend pushed Pleasant Valley in front to stay with 3:03 remaining.
Fouled as he scored on a drive to break a 20-20 score, Townsend completed the three-point play to give the Spartans a lead which reached 28-20 on a 3-pointer by Dolphin with :47 left in the quarter.
Furness, who led the Bulldogs with 11 points, dropped in another buzzer-beating 3-point shot at the end of the quarter, and Cameron Figgs hit a bucket for the first points of the fourth as Bettendorf (0-2, 0-2 MAC) pulled within 28-25.
Dolphin, who matched a 13-point effort by Townsend to lead all scorers, answered. He slipped through the Bulldogs' defense to score PV's only field goal of the fourth quarter, extending the Spartans' lead to 30-25 with 4:11 remaining.
"We kept working together, looking for the looks we wanted," Dolphin said. "We didn't rush anything and good things happened."
A put-back by Wynn finished off a 10-point game with 3:07 left to keep Bettendorf within 30-27, but Pleasant Valley's patience eventually led the Spartans (6-2, 4-2) to the line.
And unlike the first quarter, Pleasant Valley made the most of its final opportunity.
Four free throws by Mickle, two with 1:26 to go and another pair 22 seconds later, started a game-closing run of eight straight points by the Spartans.
"We go up there with confidence in those situations. It's where we want to be," Mickle said.
Hillman didn't mind that either, his team rewarded because of the way it defended.
"This was a good lesson for the guys," Hillman said. "There will be nights when then shots don't drop, but you can always defend."