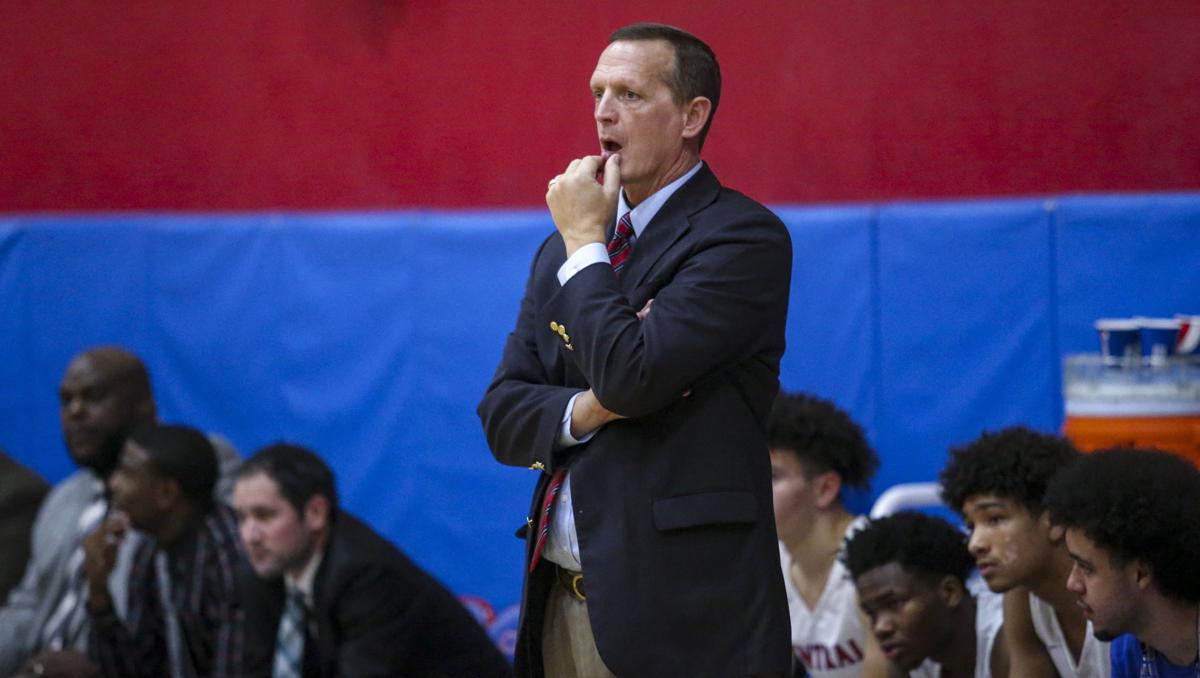 When basketball season rolls around next winter, Craig Wurdinger admits it will be very awkward not having a practice to attend or a game to prepare for with his Davenport Central squad.
For the past 30 seasons, coaching has been a way of life for Wurdinger.
But after spending the last 17 years directing the Blue Devils' program, Wurdinger turned in his resignation this week. The 58-year-old will continue to teach physical education at Central.
"It was one of the more difficult decisions I've had to make in my life," Wurdinger said Friday. "Thirty years (in coaching) is a long time, but I thought it was the right time to resign."
Wurdinger has not closed the door completely on coaching. It just won't happen next winter at Central.
A Waverly, Iowa, native and Wartburg College graduate, Wurdinger coached for three years at St. Cloud Cathedral in Minnesota and 10 at Dubuque Wahlert before coming to Central.
During his career, he has compiled 411 wins versus 253 defeats and took six teams to the state tournament — five at Wahlert and one at Central.
His most successful team at Central was the 2008 state runner-up squad, which went 23-3 and 16-0 in the Mississippi Athletic Conference.
Named state coach of the year that season, Wurdinger had three first-team all-conference selections in E.J. Hicks, Hal Bateman and L.A. Pomlee.
Until this past season, one in which the Blue Devils were 5-11 overall, Wurdinger has had Central consistently in the upper half of the MAC.
"I'm proud of what we accomplished here," Wurdinger said. "It wasn't just me, but the rest of our coaching staff, and I'm appreciative of the players for buying into what we were trying to do.
"It takes talent to be near the top all the time, and we've had some talent come through here."
The wins and losses, though, aren't what Wurdinger will remember from his time coaching at Central.
"I've really developed strong relationships with some loyal fans that go to all the games, the players and coaching staff," he said. "Those are the memories that will stick with me.
"I've got some lifelong friends from this, and the school itself has been good to work with and for. Those are all things I'll cherish and remember most."
Wurdinger said this past season, impacted by the COVID-19 pandemic, did factor into his decision. Because of virtual learning, the Blue Devils didn't have much of an offseason and played only one game before the holiday break.
"That didn't help," Wurdinger admitted. "We didn't know if we were going to have a season and then we didn't know if we would play on certain dates. There were surprises that just kept coming at you.
"It was nobody's fault, but it was just a frustrating piece of it."
Wurdinger still plans to attend games next season as a fan. After 30 years in a gym on Tuesday and Friday nights during the winter, he can't just give that up.
"There is nothing better in the winter than being in a gym," he said. "I plan on being around and supporting the program."
Wurdinger said there is young talent coming through Central's program. Ryan Hill, who has been on Wurdinger's staff for the past eight to nine years, could be among the candidates to fill the position.
"If Central makes the right moves here, I think the program will be fine," he stated. "We've got young some players that are going to be good, so the next two to three years I think Central will be very solid."