DES MOINES — Bellevue Marquette head coach Jim Kettmann did everything he could during Thursday's practice to try and simulate the full-court press of Newell-Fonda.
"We suited our nine reserves in white uniforms and played nine on five," Kettman said. "It looked pretty similar to me."
There were only five Mustang defenders on the court Friday, but it's no wonder it felt like more as the swarming, suffocating press created 39 turnovers, leading to 34 points and an 81-56 win in a Class 1A semifinal game at Wells Fargo Arena.
The top-ranked Mustangs advanced to their second straight state title game, where they'll face No. 2 West Hancock, 59-50 winners over Montezuma.
"That press was insane," junior Tori Michel said. "They worked their butts off, they were all over the place, constantly going, and complete kudos to them."
The No. 7 Mohawks (22-3) were just the latest victims as the Mustangs (26-0) have caused 82 turnovers in two tournament games. Even when the Mohawks did break the press, the Mustangs created turnovers with back pressure to create easy transition points.
Freshman Macy Sievers led four Mustangs in double figures with 16 points and had a Class 1A single-game tournament record 10 steals.
"If the game was slowed down to their favor, we'd be in a lot of trouble with their size, and any time they did break it and were able to set up, their bigs were a handful," Newell-Fonda head coach Dick Jungers said. "They're so well-coached and well-schooled so we knew we'd have to make it chaotic, and when it was chaotic, that favored us."
The Mohawks hung with the Mustangs for the first quarter, trailing 17-14, but got into early foul trouble as Miranda Peters had two fouls in the first quarter and Michel picked up her third foul just seconds into the third quarter.
The Mustangs took advantage of the space in the lane and, when the Mohawks collapsed their defense, started hitting 3s to open up a 45-28 halftime lead.
"I thought, overall we did a pretty nice job of executing, pretty much what we wanted to do, we just didn't take care of the ball as well as I'd have liked," Kettmann said. "That (foul trouble) was huge. We were playing pretty well at that time, we were stopping that stuff inside, but as soon as they had to sit for a while, that opened it up for (Newell-Fonda)."
The press never let up, continuing into the fourth quarter with Newell-Fonda holding a 65-39 lead.
Marquette kept fighting through the constant pressure to keep the deficit from growing any larger.
"I'm so proud of our team, we fought in there for so long, it really shows how much heart we have," said Michel, who finished with 17 points and 10 rebounds. "We could have given up, we could have said we're done after we got down by 10, 15, 20, but we still fought until that final buzzer sounded."
Michel will be a key returning piece for the Mohawks, along with fellow junior Miranda Peters, who had a Class 1A single-game tournament record six blocks to go along with eight rebounds.
But they will lose three seniors in Macey Kremer, Lizzy Parker and Teona Richman, who helped get the Mohawks back to state after a one-year absence.
"It was amazing, this meant everything," said Richman, who had nine points and eight rebounds while Kremer added 12 points. "The girls, they did it too, and it was all of us who helped get us here."
Newell-Fonda vs Marquette Catholic girls state basketball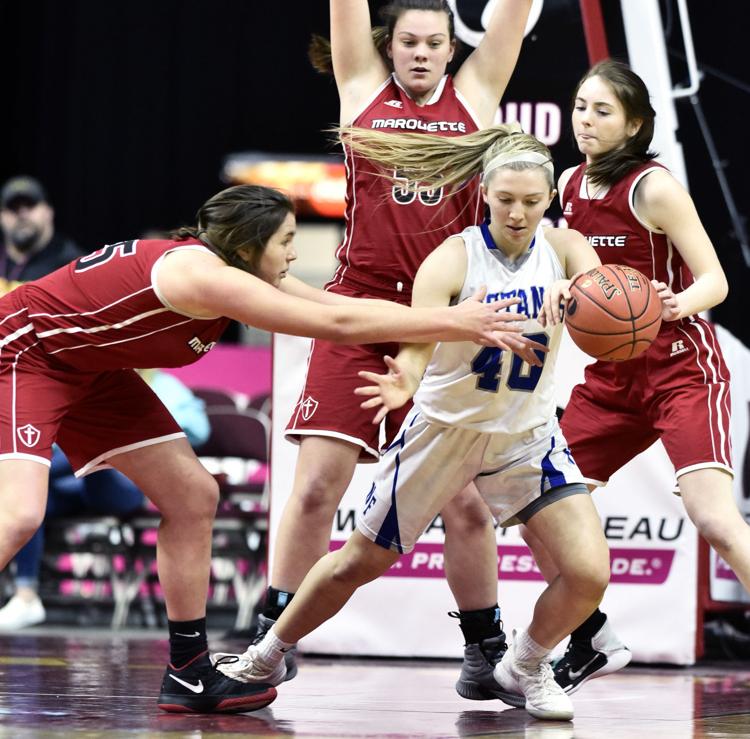 Newell-Fonda vs Marquette Catholic girls state basketball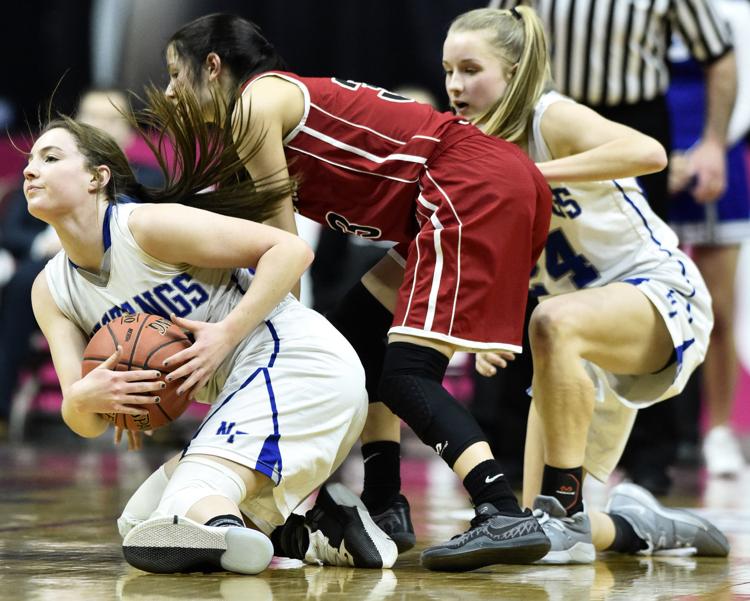 Newell-Fonda vs Marquette Catholic girls state basketball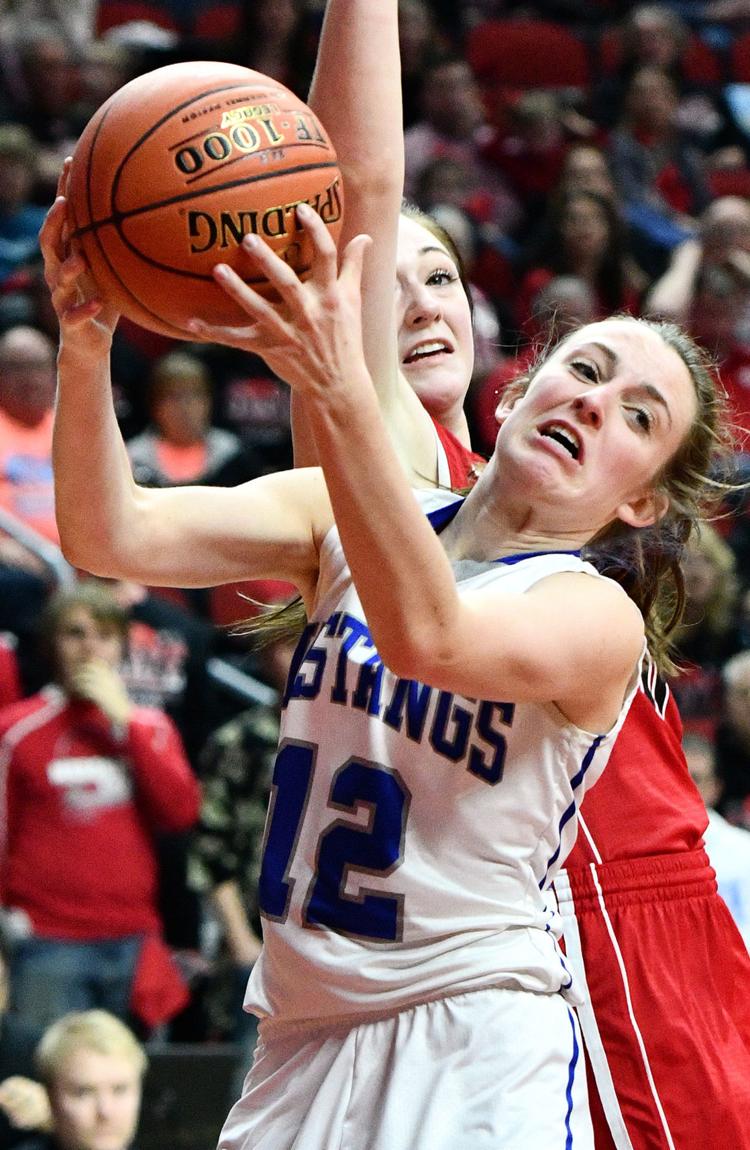 Newell-Fonda vs Marquette Catholic girls state basketball
Newell-Fonda vs Marquette Catholic girls state basketball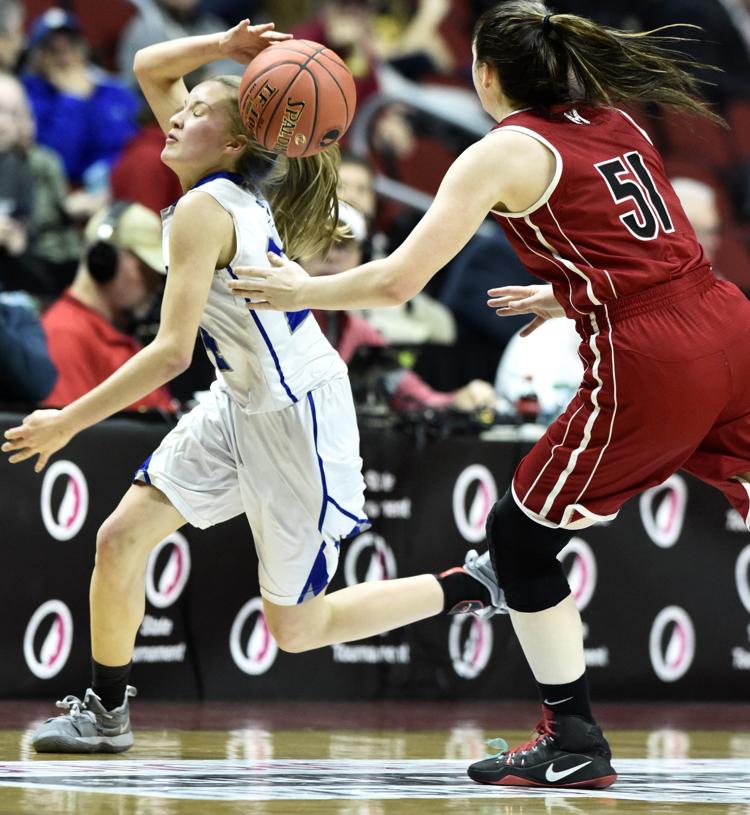 Newell-Fonda vs Marquette Catholic girls state basketball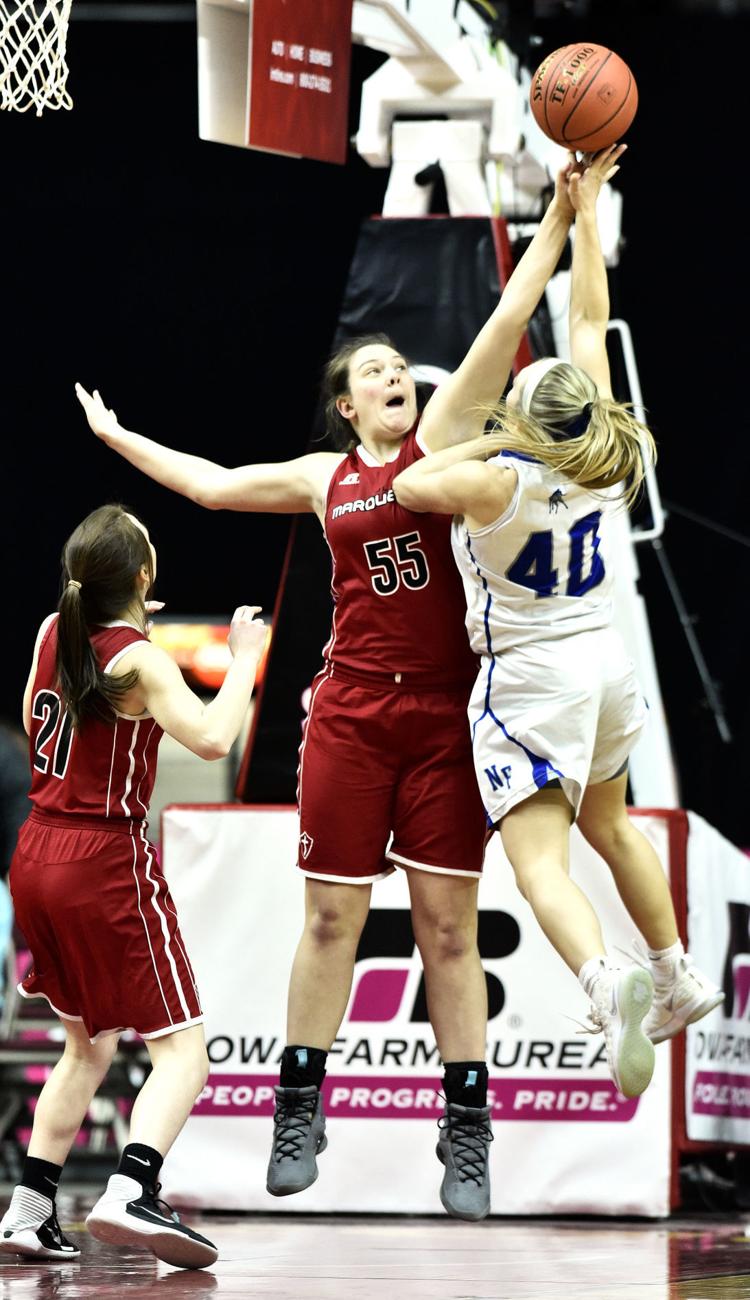 Newell-Fonda vs Marquette Catholic girls state basketball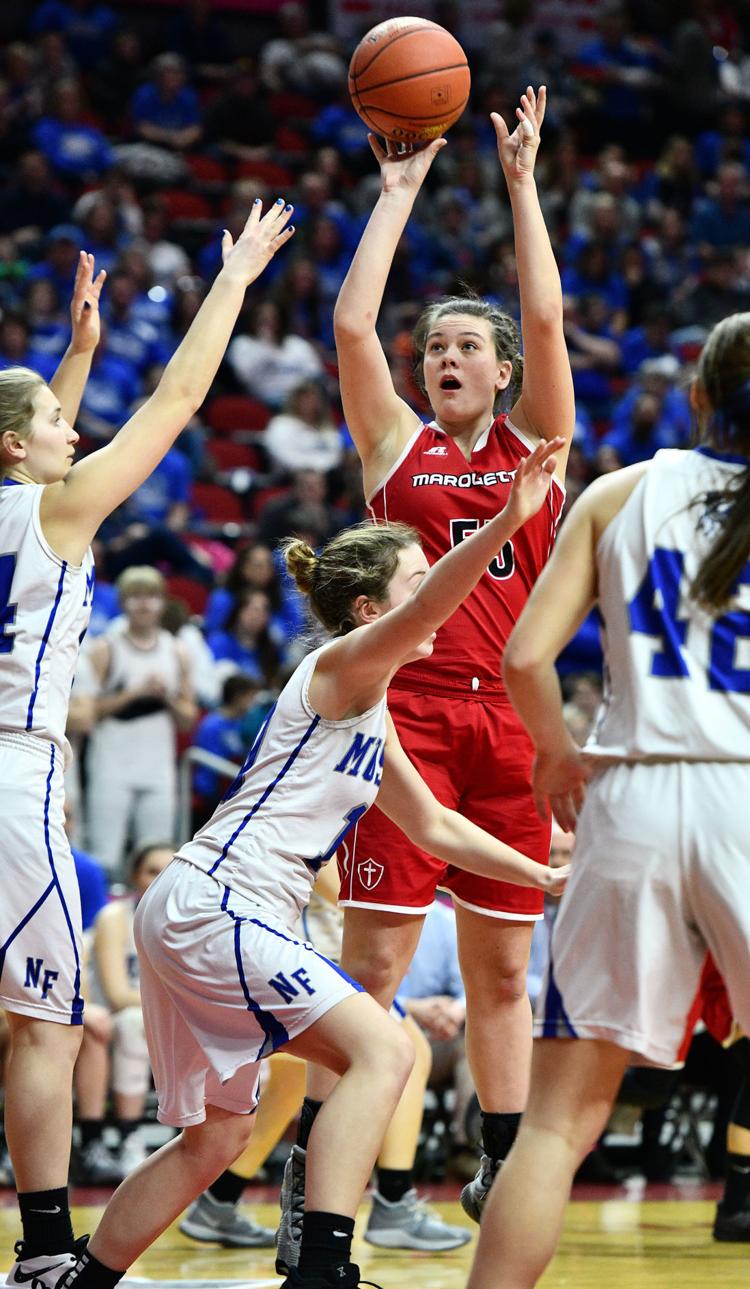 Newell-Fonda vs Marquette Catholic girls state basketball
Newell-Fonda vs Marquette Catholic girls state basketball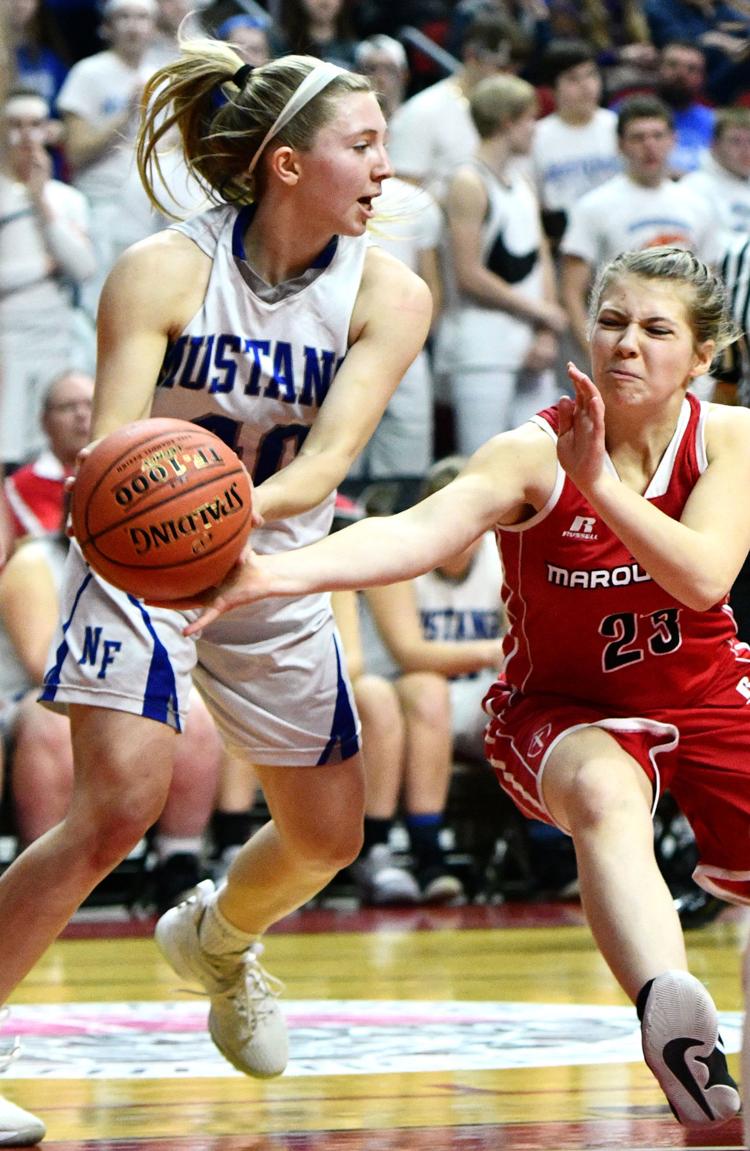 Newell-Fonda vs Marquette Catholic girls state basketball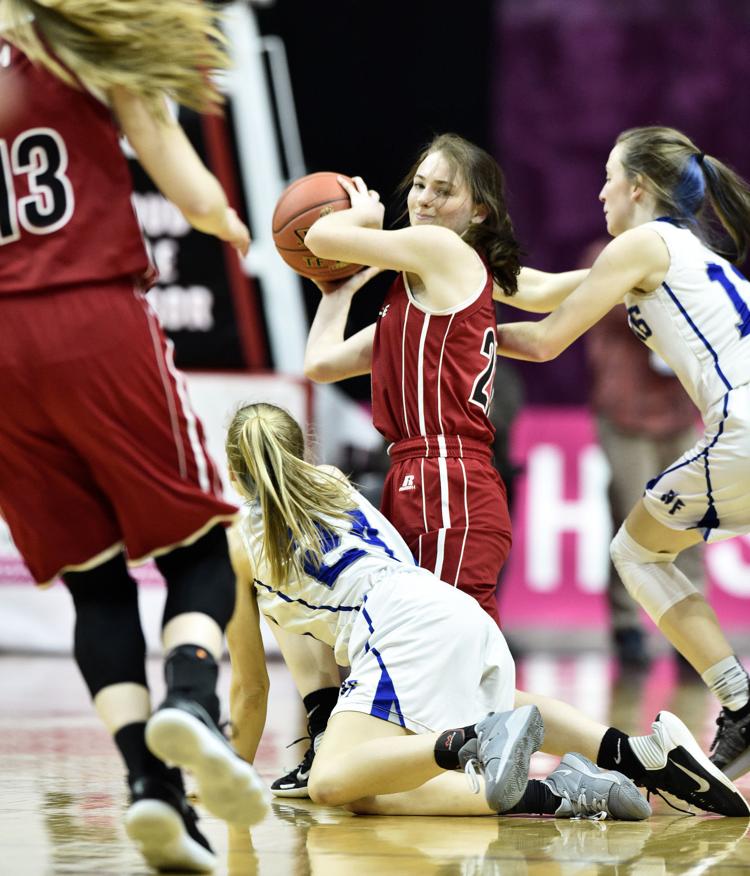 Newell-Fonda vs Marquette Catholic girls state basketball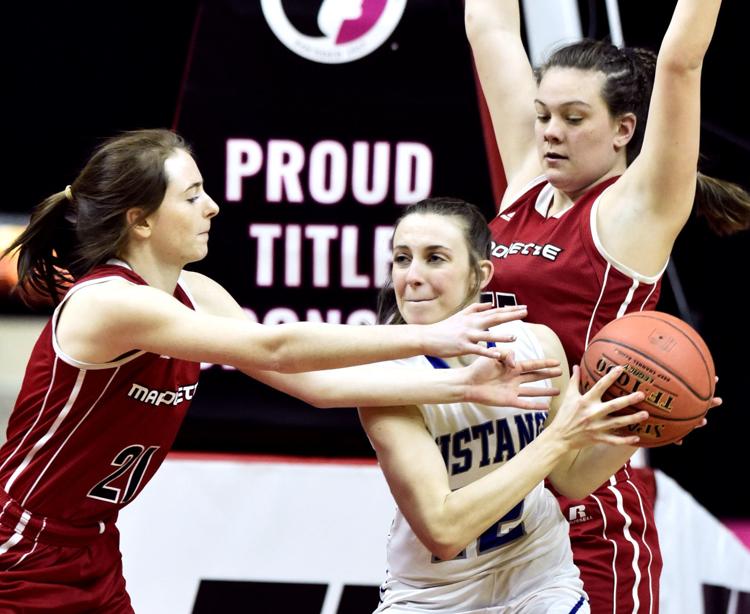 Newell-Fonda vs Marquette Catholic girls state basketball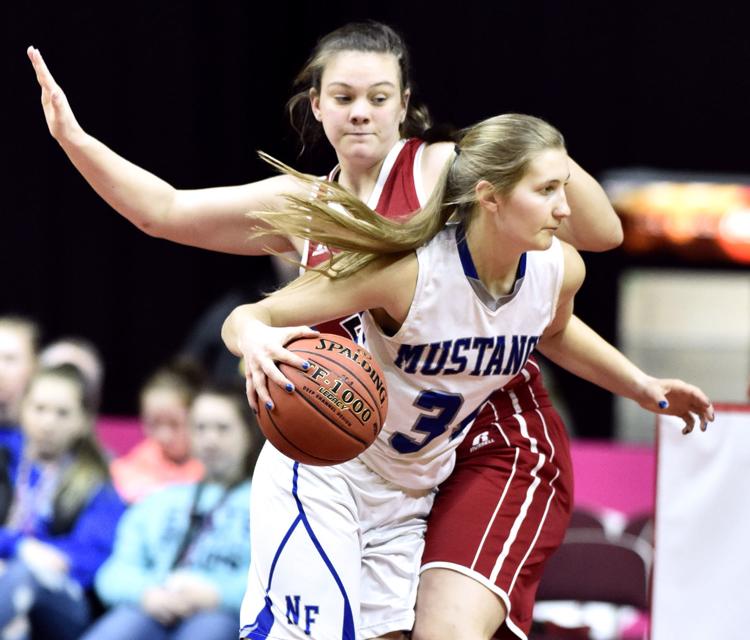 Newell-Fonda vs Marquette Catholic girls state basketball
Newell-Fonda vs Marquette Catholic girls state basketball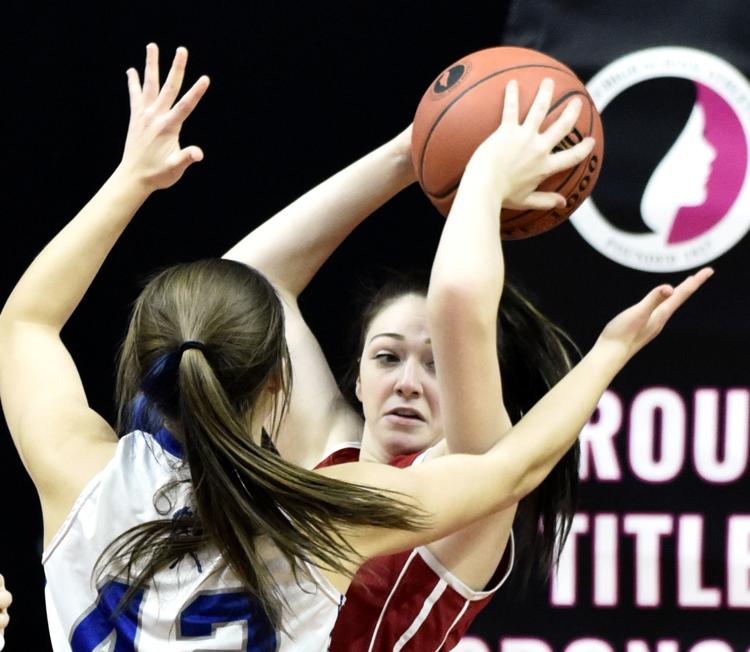 Newell-Fonda vs Marquette Catholic girls state basketball