A young Bettendorf team experienced a big growth spurt Saturday night.
Coming off a tough loss Friday to Assumption, the Bulldogs held off Moline 51-47 in the fifth game of the IHMVCU Shootout.
"It's awesome, just seeing all the younger girls build their confidence and their skills because we know that they can do it," senior Kylie Wroblewski said. "We know we haven't played our best basketball yet so we're just excited to keep growing and getting better."
Wroblewski was named MVP of the game after scoring 17 points and adding nine rebounds for the Bulldogs.
Though the senior led Bettendorf (9-3) throughout the game, it was sophomore Ashley Fountain who stepped up in the clutch. Fountain scored the final five Bettendorf points, including going 3-of-4 from the free throw line to hold off Moline after the Maroons had cut the lead to 46-45.
"I was nervous, but I knew our team would pull through," said Fountain, who scored 10 points in the win. "We're definitely becoming more confident with each other and knowing how each other work together."
Bettendorf got Moline (13-10) in foul trouble early and took advantage to end the first quarter on a 12-0 run and take an 18-9 lead into the second quarter.
After that, the Bulldogs had to withstand every run the Maroons mounted, and every time, Bettendorf found a key basket, never relinquishing the lead.
Bettendorf led 29-24 at halftime and 41-37 after three quarters.
"After last night (a 62-57 loss to Assumption), I caught myself worrying about the outcomes of the games, and we preach all the time the process," Bettendorf head coach Brian Tritt said. "Going through our walk through today, I was making sure we were all on the same page, and it was a good refresher for us."
Wroblewski had to battle all day with Moline's post duo of Cierra McNamee and Megan Pittington, who each had double-doubles in the game.
So the senior Bulldog was relieved to get help from the likes of Fountain, as well as Emma Dennison and Allie Brownson, who each added nine points.
"Hustling and always going for the ball, we were just doing whatever we could to make it go our way," Wroblewski said. "I know that if I can get the ball in, I can get it out just as easily and we can move the ball as well as we can so that was one of our goals."
McNamee had 16 points and 13 rebounds while Pittington totaled 13 points and 13 rebounds. Both were key to leading Moline back from the early deficit.
Moline also dominated the offensive glass, grabbing 24 offensive rebounds, which led to 24 second-chance points.
"Obviously all the girls play really hard," Moline coach Tracy Sant Amour said. "But those two both had double doubles, rebounding, that's what we wanted to do."
Despite the loss, Sant Amour liked the fight she saw from her team after the early deficit.
"You see what they're made of, and even though it didn't turn out the way that we wanted to, it makes them stronger," she said. "When you have a young team, those situations are so new for them at this level that it's like, they're going to get better and better at it with more experience."
010519-Bett-Moline-001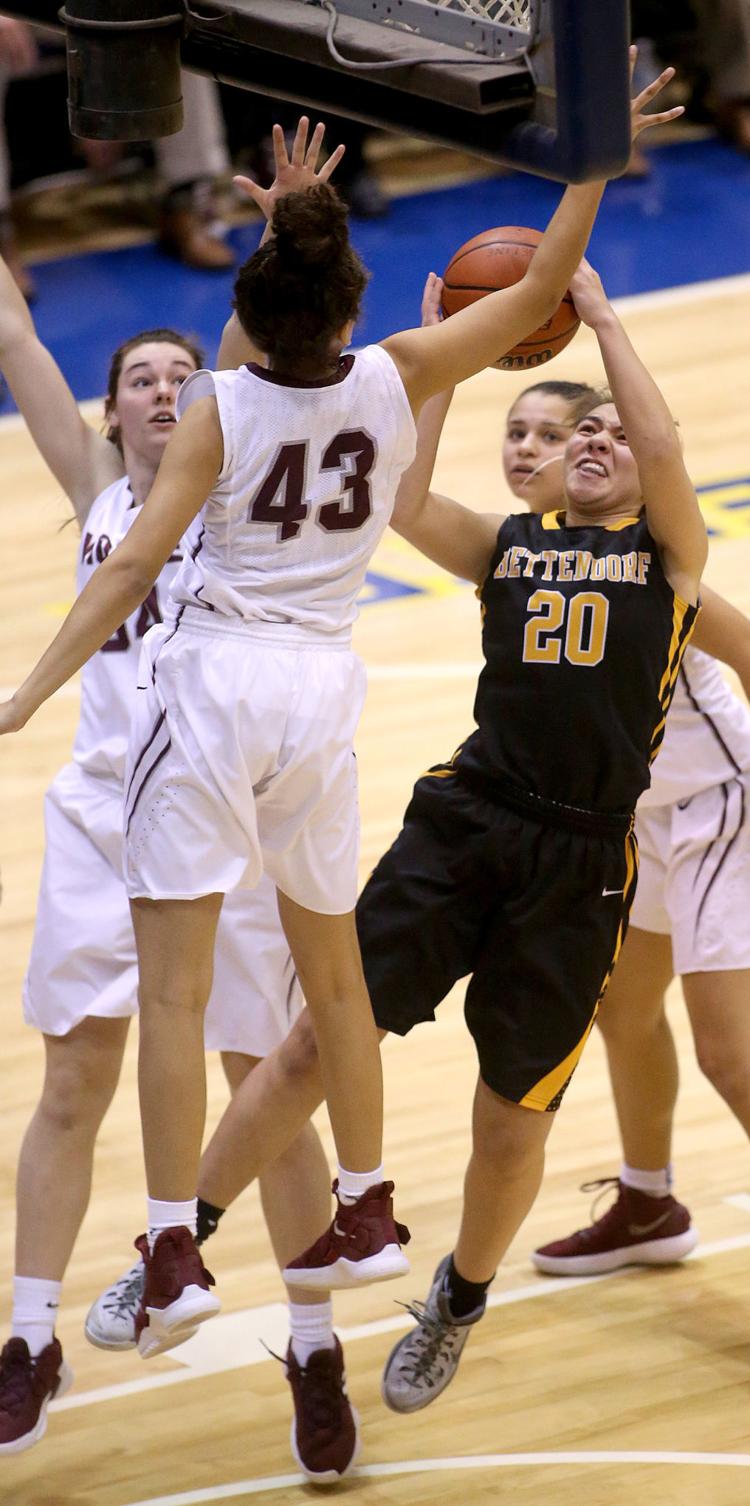 010519-Bett-Moline-002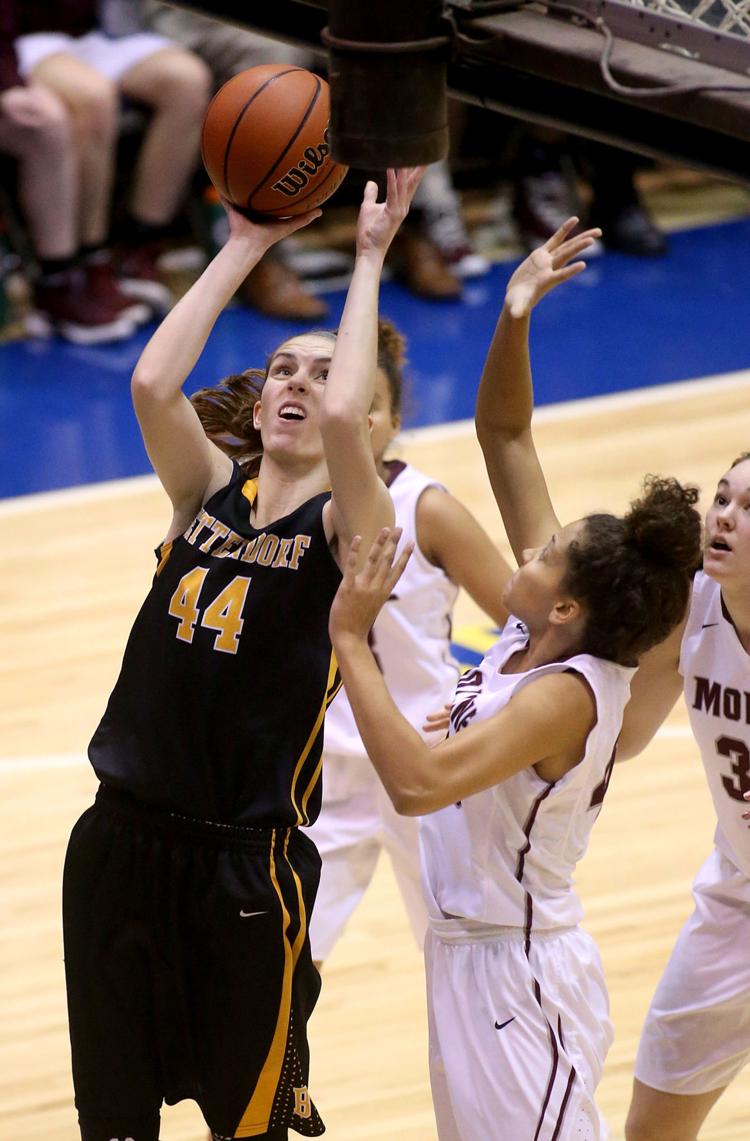 010519-Bett-Moline-003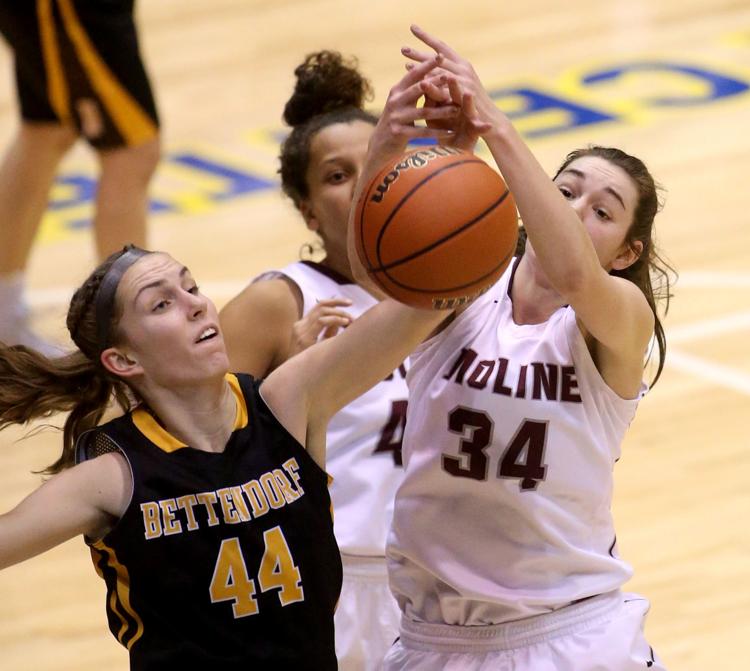 010519-Bett-Moline-004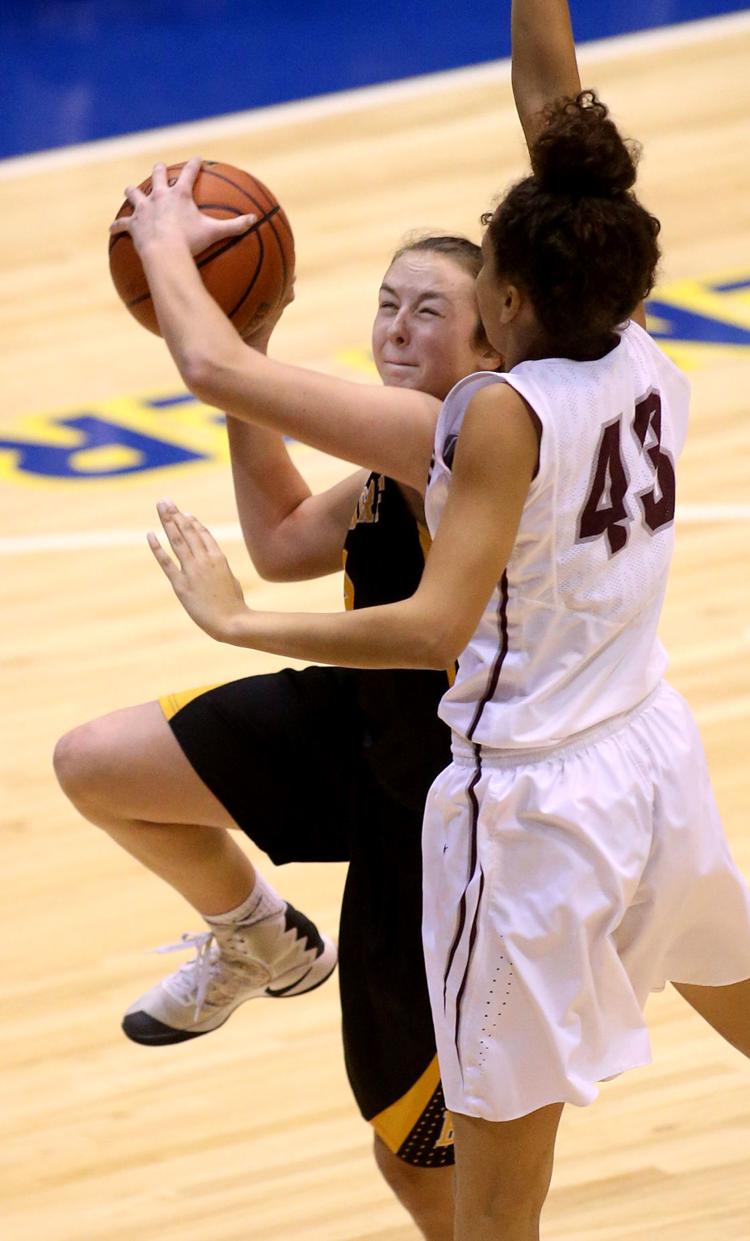 010519-Bett-Moline-005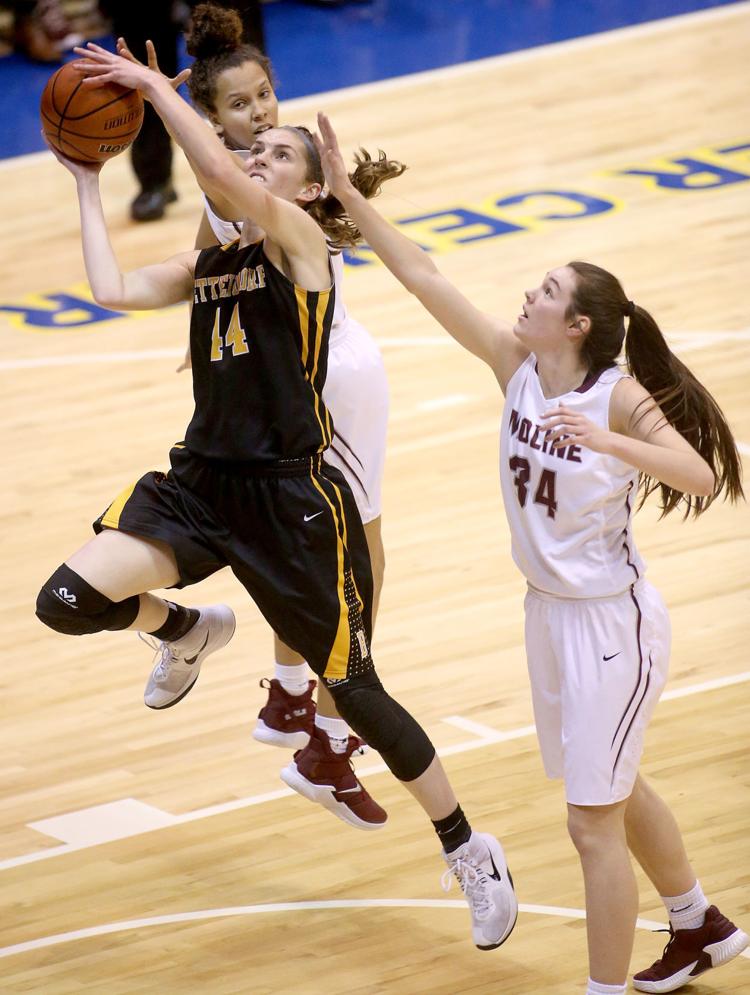 010519-Bett-Moline-006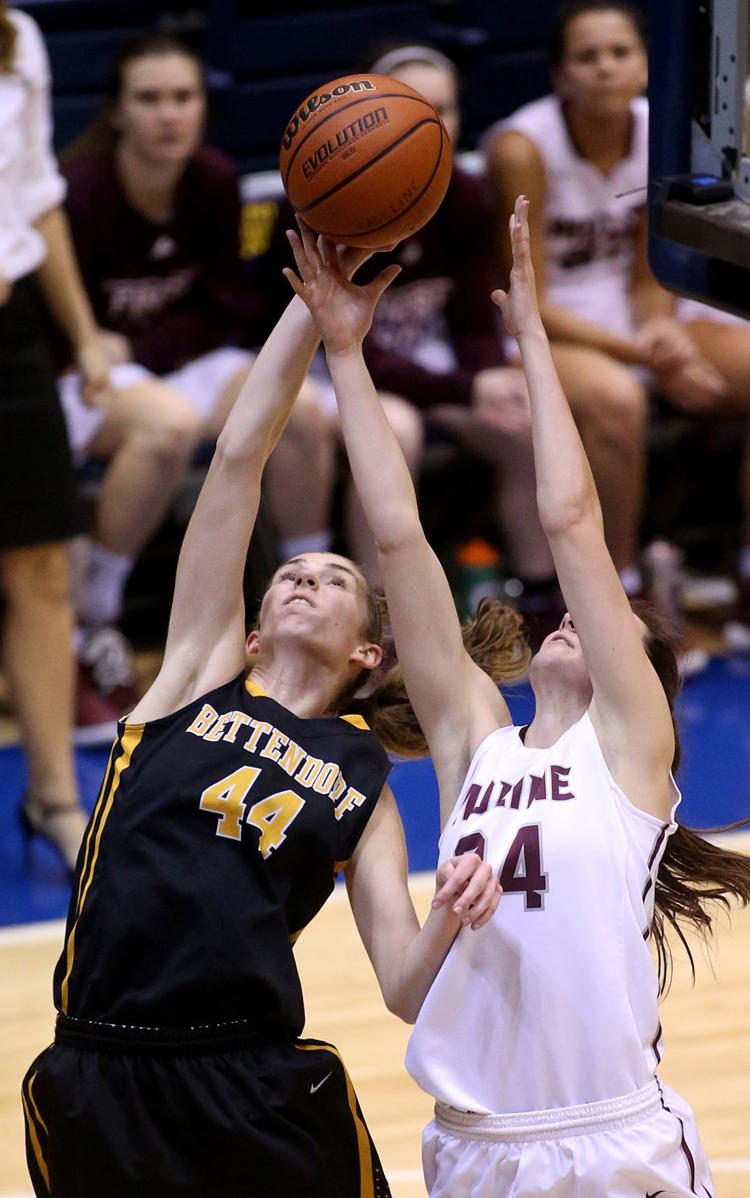 010519-Bett-Moline-007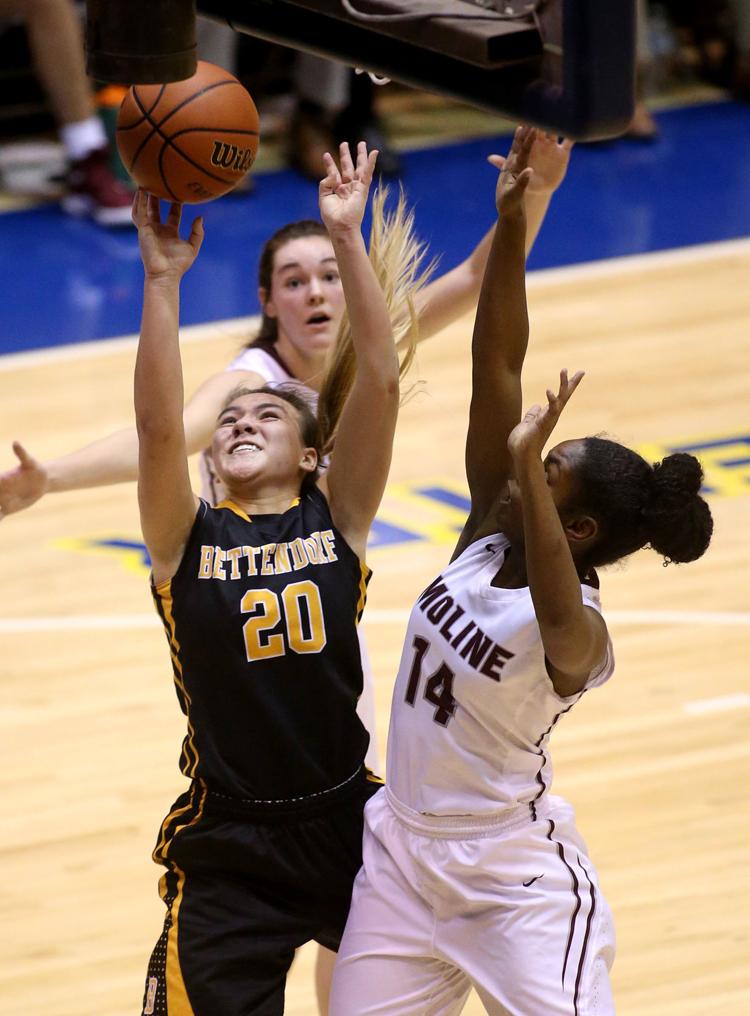 010519-Bett-Moline-008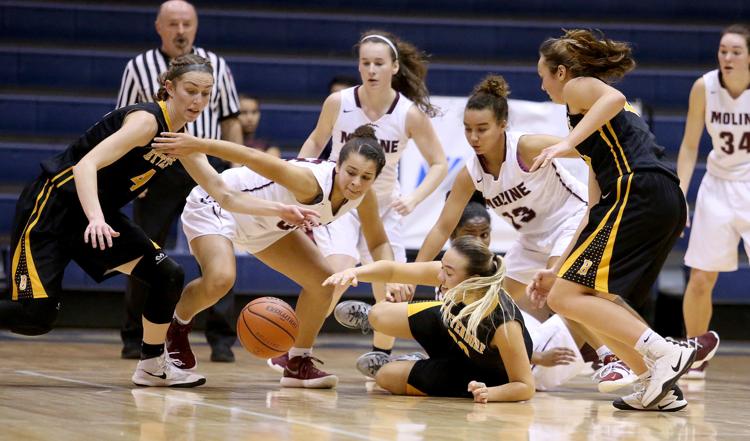 010519-Bett-Moline-009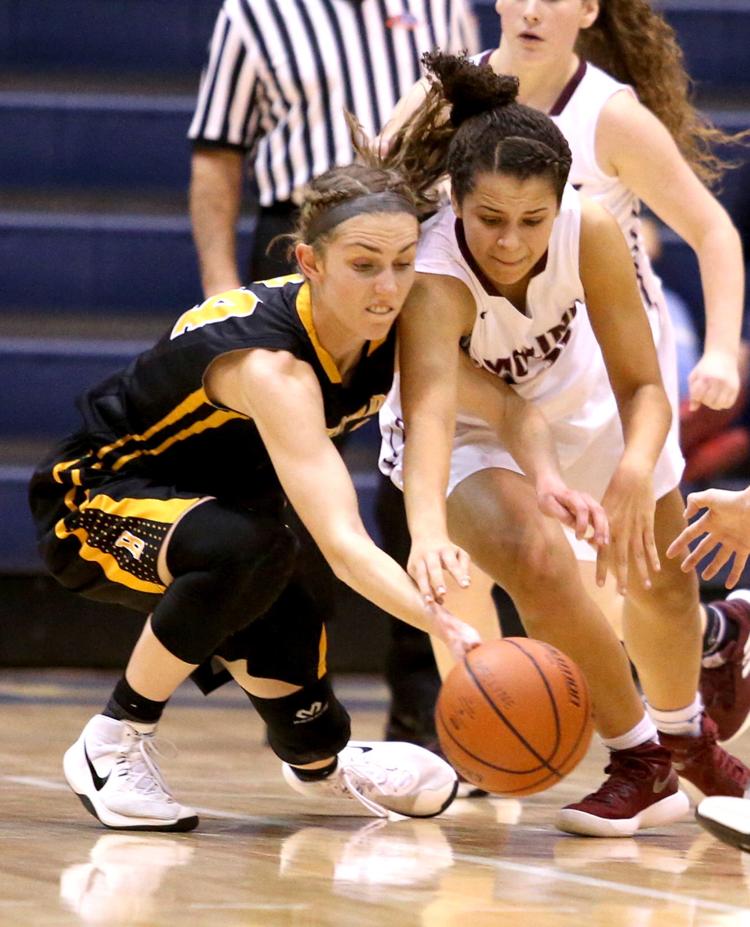 010519-Bett-Moline-010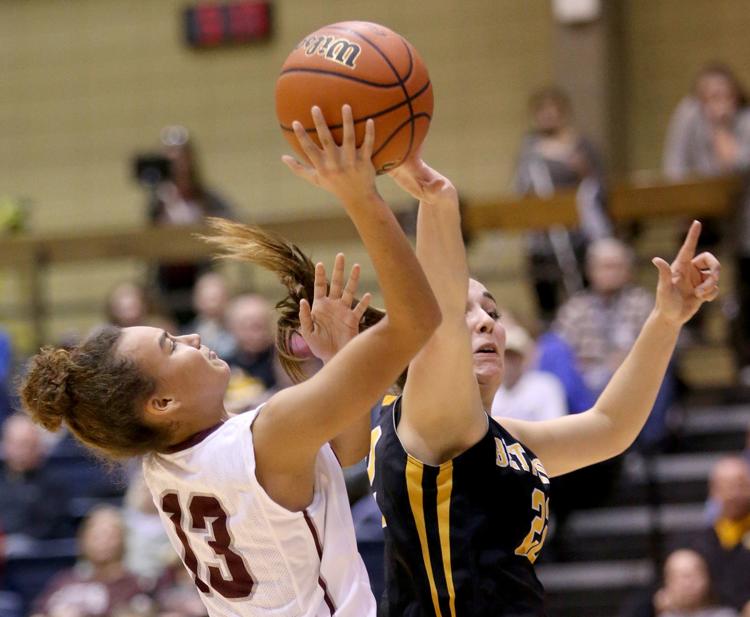 010519-Bett-Moline-011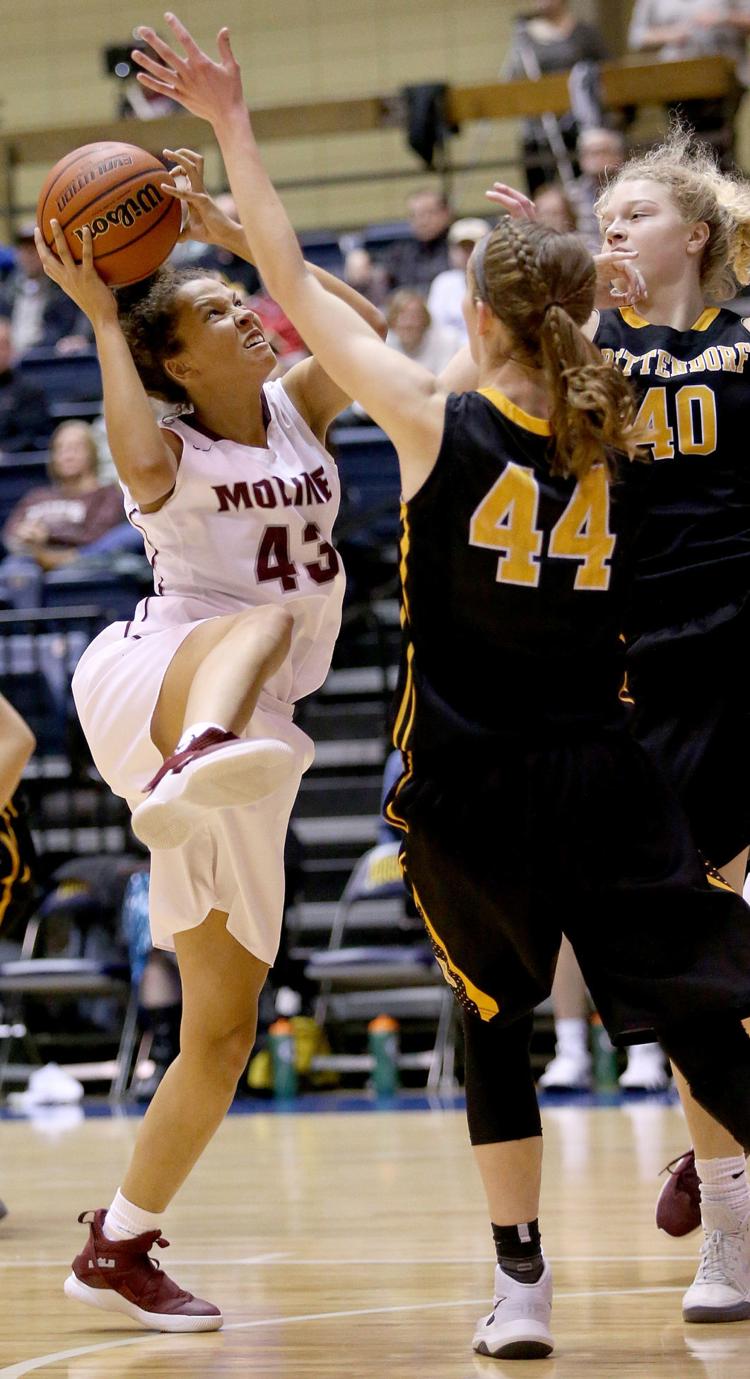 010519-Bett-Moline-012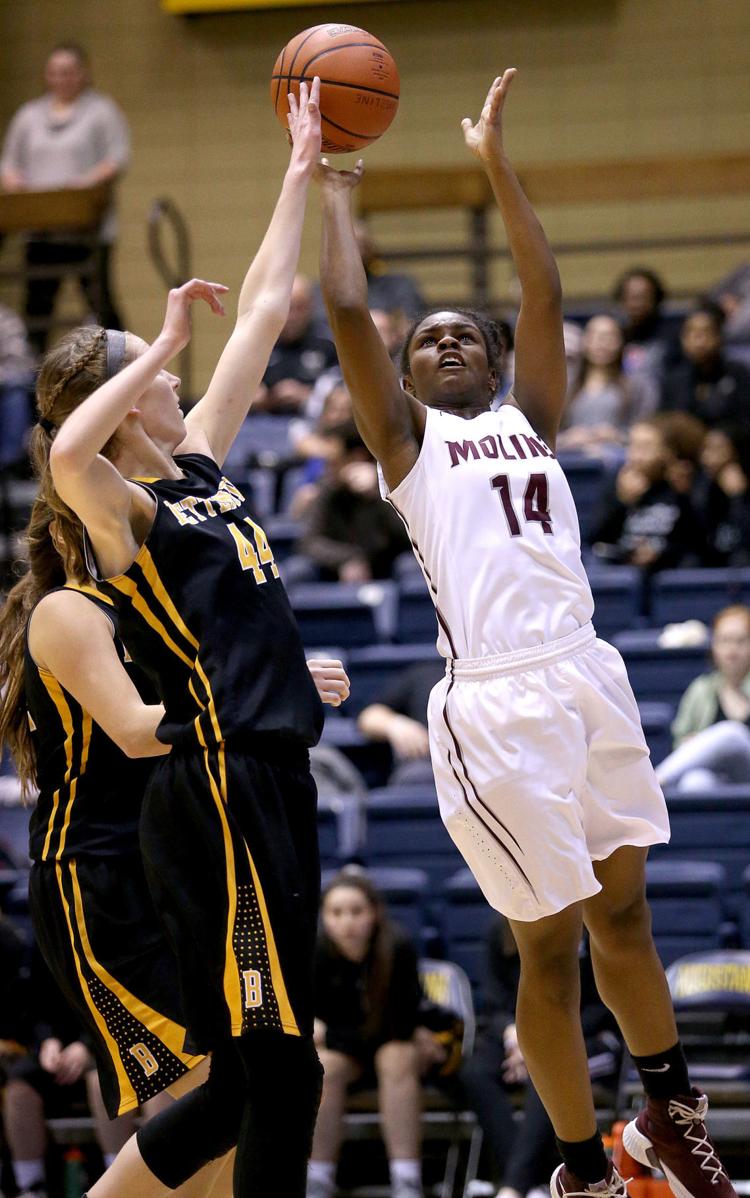 010519-Bett-Moline-013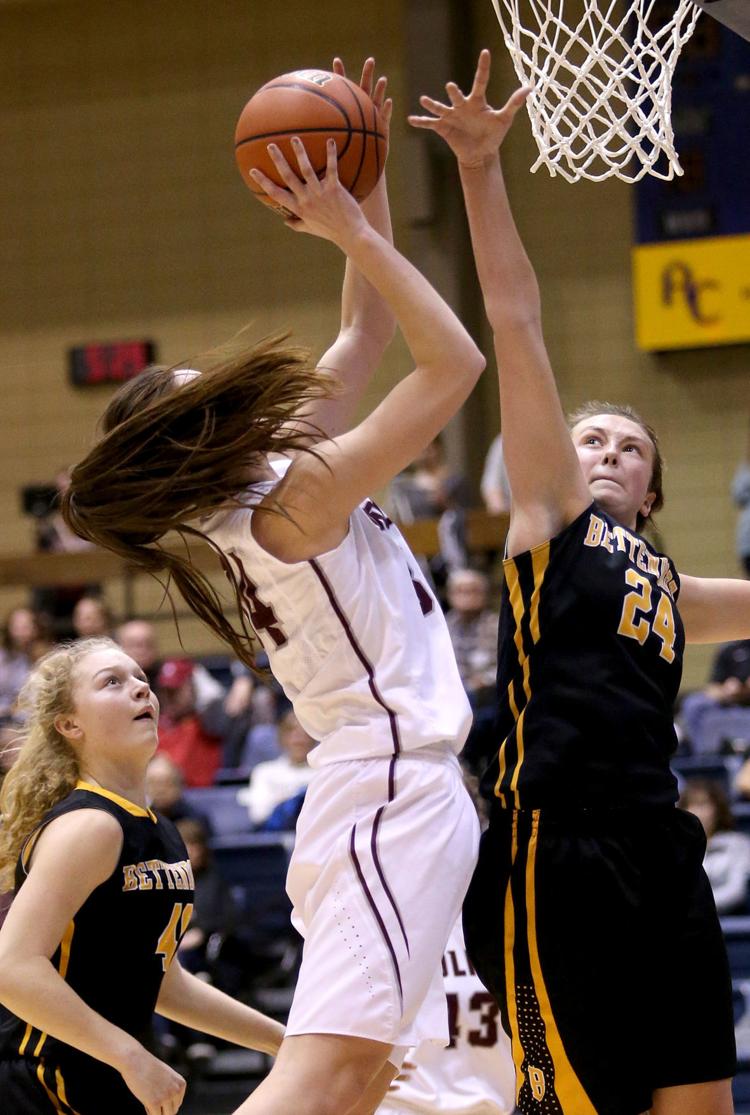 010519-Bett-Moline-014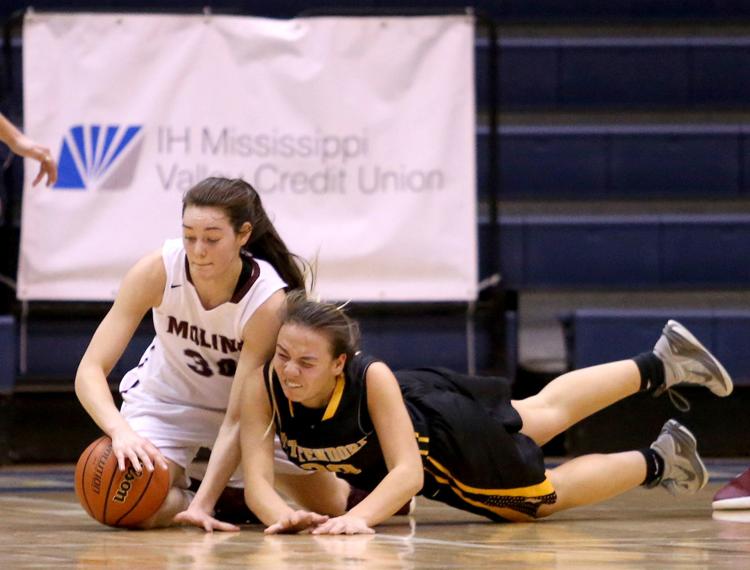 010519-Bett-Moline-015