Over in the air-conditioned gym at Black Hawk College, high school girls basketball teams were hard at work.
The college hosted the first Black Hawk Summer Shootout on Friday, giving teams the chance to improve their games five months before the season starts.
It's an event Braves head coach Logan Frye wanted to start last year after taking over the women's basketball program at Black Hawk after serving for five years as an assistant at Sherrard under girls head coach Doug Swanson. However, that didn't pan out as Frye had plenty of work to do taking over a program that had finished 9-17 in 2018.
But he knew he had some support, at the very least from his prep alma mater.
"We were for sure going to play. It's a great opportunity to play here against some teams that we're not going to see during the season," said Swanson, whose team played Pleasant Valley, Hall and West Hancock Friday. "We used to have a varsity and a fresh/soph one at Sherrard, but from a different perspective with him being a college coach, I was like, 'Yeah, you should have one.' It's a great opportunity to get high school kids into your gym, into your facilities and watch a lot of kids."
Now, with a year under his belt, Frye is excited for the event and the opportunities it can provide both his program and the high school athletes.
"We use it as a recruiting tool and it gives us a chance to see the local girls," Frye said. "Being a community college, we want to bring in as many local girls as we can, not let them get out of the area. It's also good for them ... to play some teams they don't play during the regular season. Some big schools, some small schools and the facility here, with two courts, it makes it easy."
Nine teams from eight different schools — the furthest being Hall and West Hancock — participated in Friday's event, which ran from noon to 7 p.m. All told, 13 games were played, giving teams plenty of game experience that can be beneficial when season play hits in the winter.
You have free articles remaining.
Black Hawk hadn't hosted a high school girls shootout since the in-season Dearrel Bates Shootout in 2016. That event turned into the IHMVCU Shootout the next year and was played at Augustana College. So Frye is ready for the opportunity, and the high school coaches are eager for a chance to play different opponents in the summer and not have to travel far to do so.
"Black Hawk's program is trying to go in the right direction, and that's what we want to encourage as well," Pleasant Valley head coach Jen Goetz said. "Financially, it's great and it's easier for kids. Kids are kids and they need to be kids, so in the summertime, where you usually take up days upon days, well, we play at 12, 1 and 3 and this is it. They can do stuff this afternoon so it's a positive.
"You want to build a basketball culture in the Quad-Cities, girls or boys, and we want to be a part of it and do what we can."
One of the biggest challenges of organizing the event was finding a day that wouldn't conflict with other summer camps and the AAU scene. There are always bound to be conflicts, but the summer season is about getting better, so even at less than full strength, teams are fine with getting the experience.
"We're pretty young this year where maybe the last four to five years we weren't, we were a little more experienced," Goetz said. "It's a different mindset, and you're trying to get kids experience in this role. ... It's not that you're not competitive, but you're really not."
Frye would like to turn the event into an annual occurrence. He doesn't foresee it becoming as big as the boys' Justin Sharp Shootout, which is held over two days and routinely has close to 30 teams participating. He'd like to keep it to one day, making it easy for teams to travel and more likely to keep coming back.
"It takes a little bit of time, a little bit of work, but if you want to have success, especially at this level, it's going to take a little bit of time, a little bit of work to have it," he said. "I think it will only grow from here."
062819-mda-spt-girlshoops-001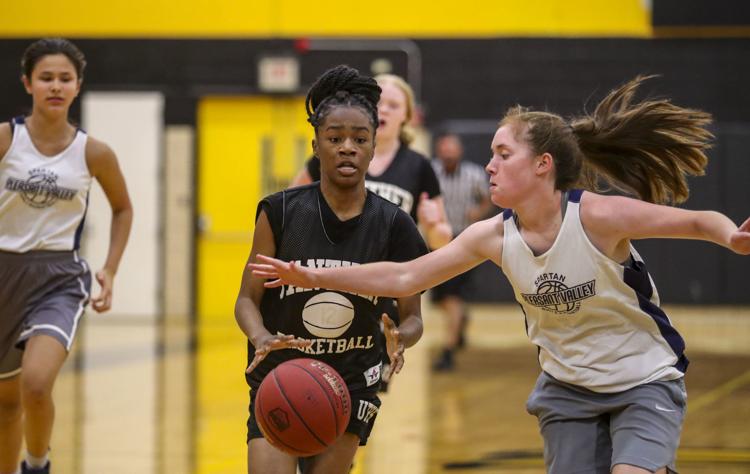 062819-mda-spt-girlshoops-002
062819-mda-spt-girlshoops-003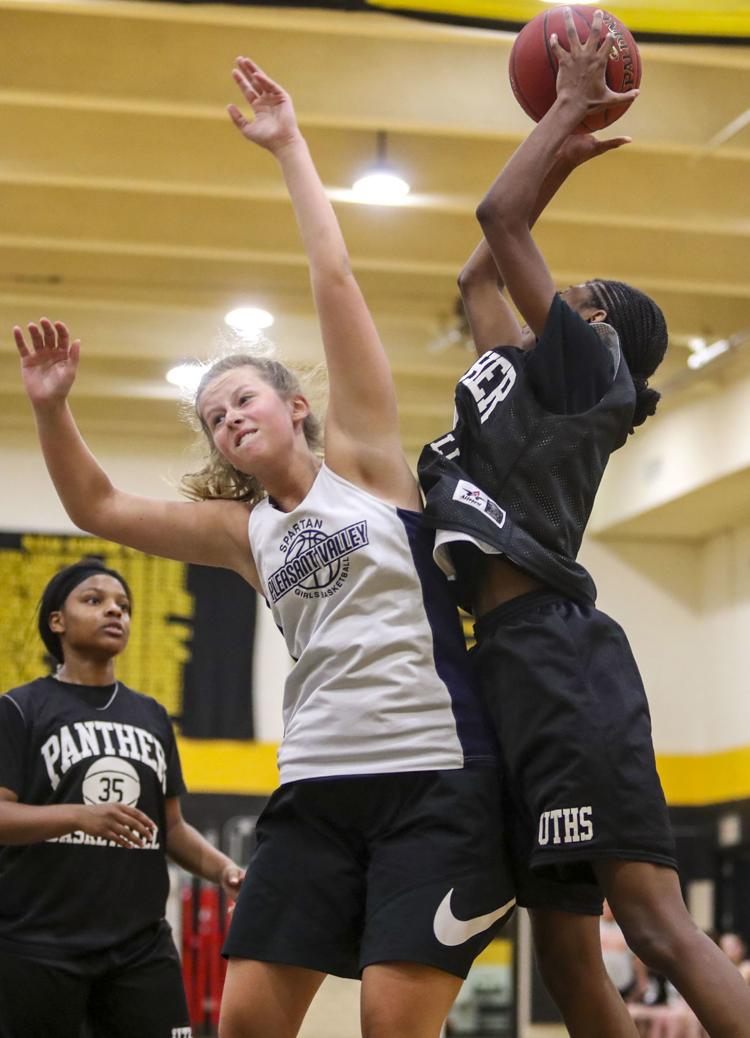 062819-mda-spt-girlshoops-004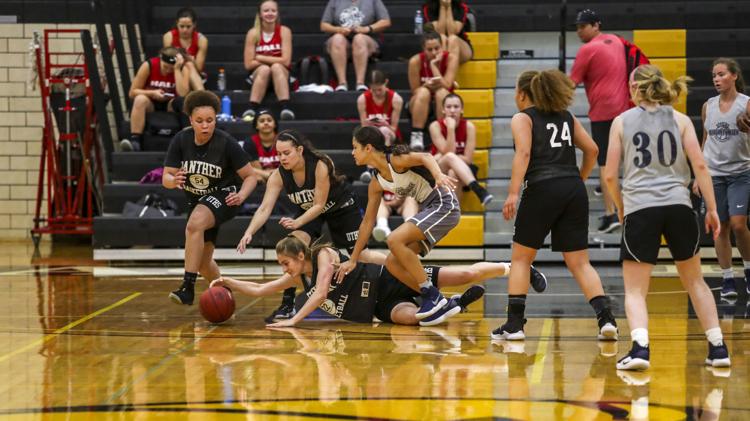 062819-mda-spt-girlshoops-005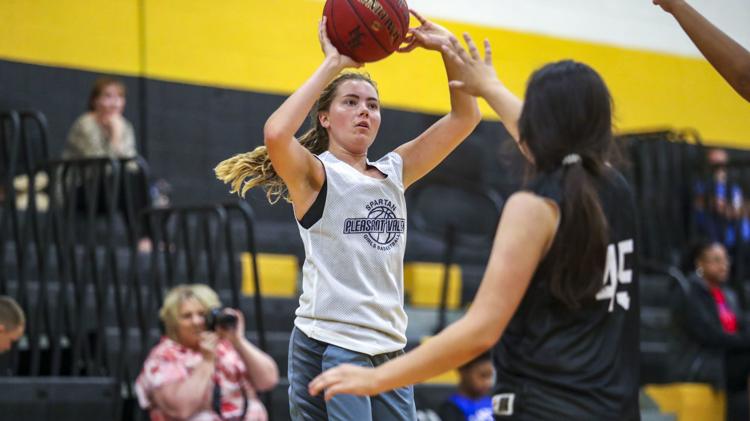 062819-mda-spt-girlshoops-006
062819-mda-spt-girlshoops-007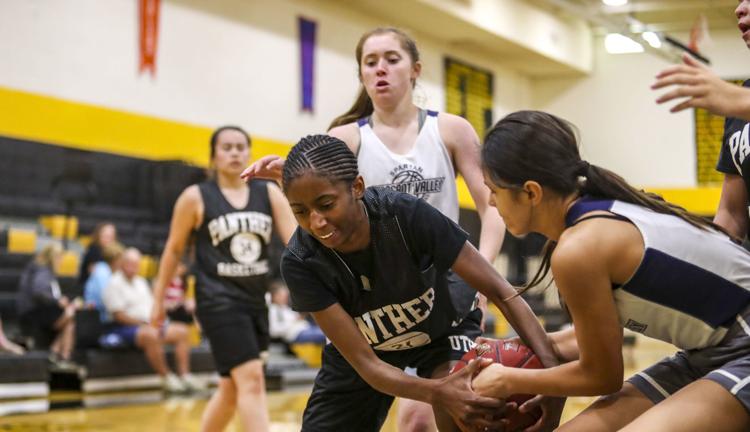 062819-mda-spt-girlshoops-008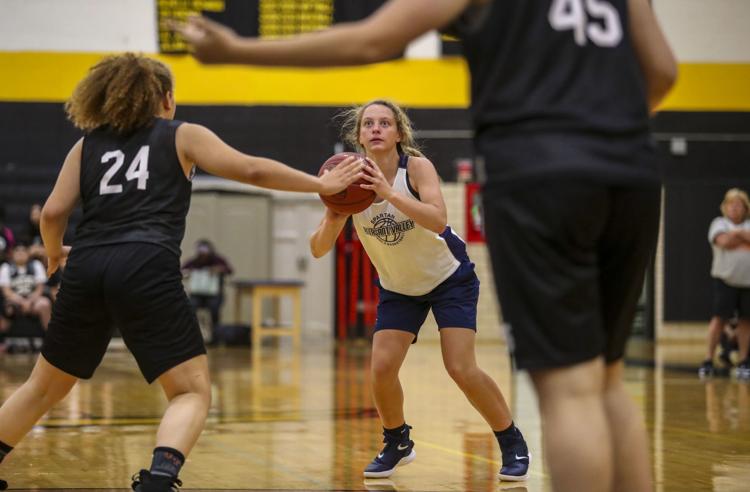 062819-mda-spt-girlshoops-009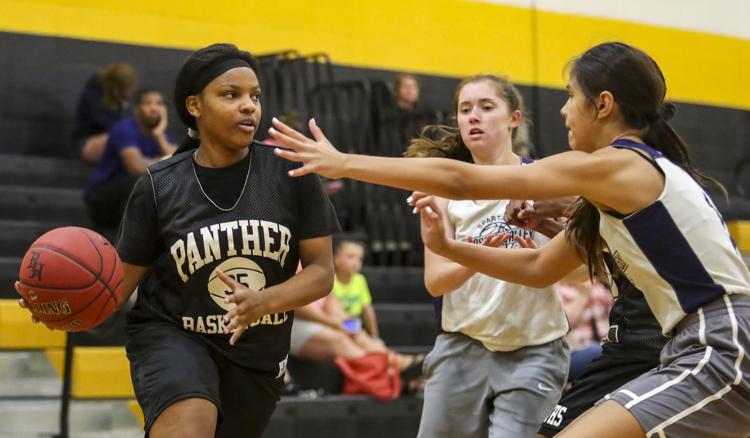 062819-mda-spt-girlshoops-010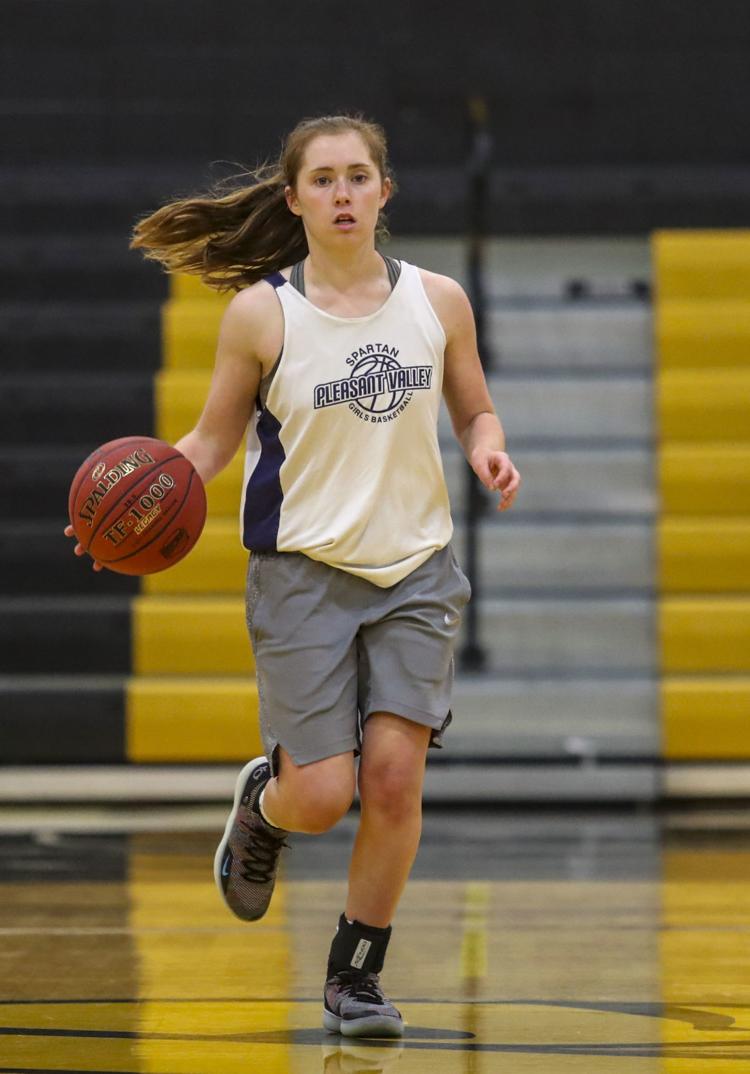 062819-mda-spt-girlshoops-011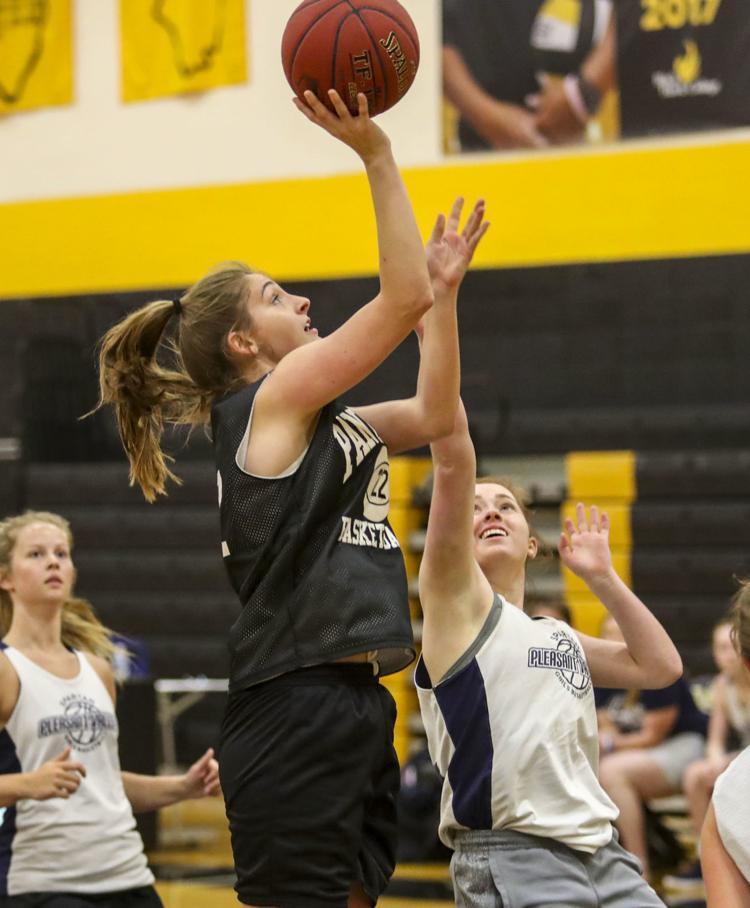 062819-mda-spt-girlshoops-012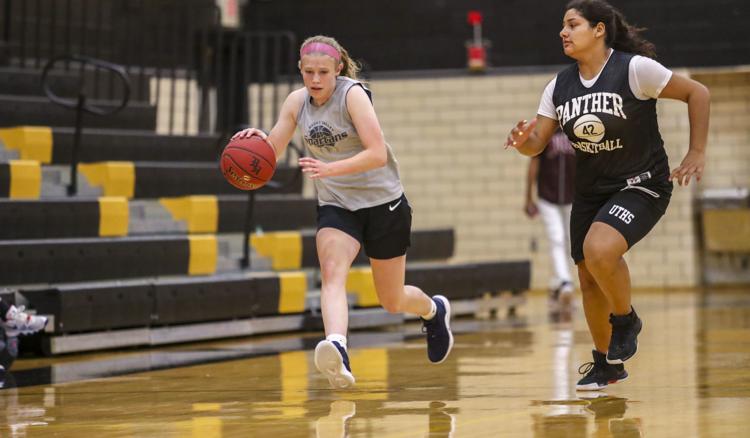 062819-mda-spt-girlshoops-013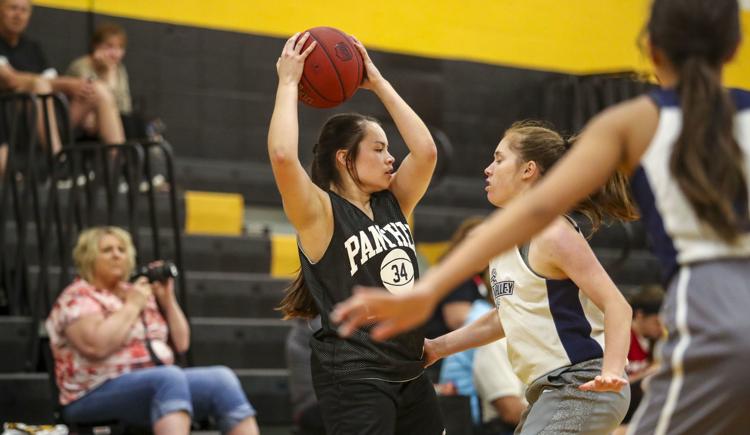 062819-mda-spt-girlshoops-014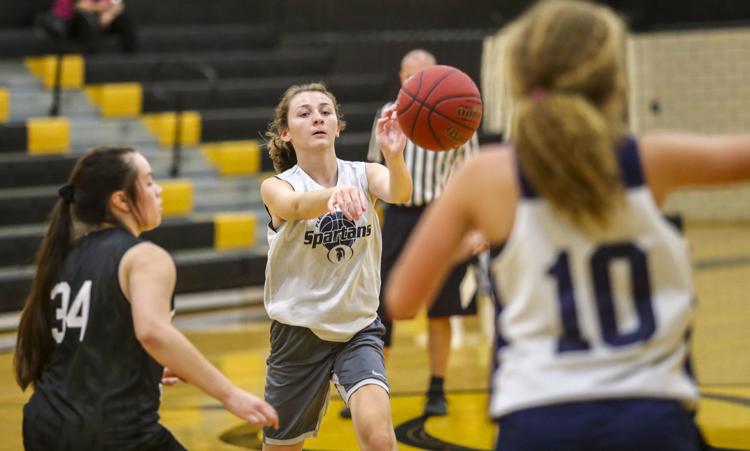 062819-mda-spt-girlshoops-015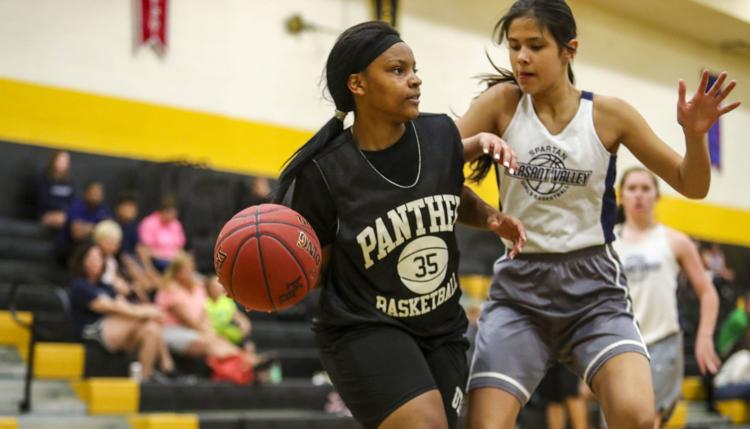 062819-mda-spt-girlshoops-016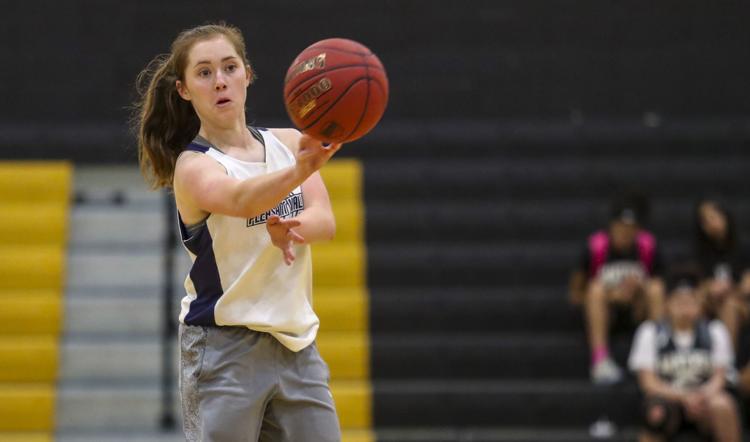 062819-mda-spt-girlshoops-017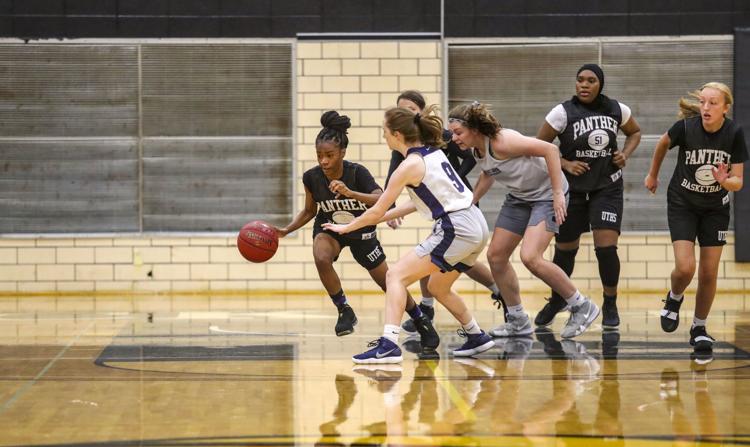 062819-mda-spt-girlshoops-018