DES MOINES — North Scott's offense followed a pretty successful formula Thursday night.
Let Grace Boffeli work the ball in the post, then let the shooters shoot.
A second state title is now in reach.
The Lancers got a game-high 24 points from Boffeli and shot 57.1 percent from the 3-point line to blitz past No. 6 Sioux City Heelan 75-47, earning a spot in the Class 4A state championship against top-ranked Marion at 3 p.m. Saturday at Wells Fargo Arena.
"We ran into a buzzsaw tonight," Heelan coach Darron Koolstra said.
It's the second state title game in three years for the No. 2 Lancers (21-3) and a rematch of the 2017 title game, which North Scott won in overtime to claim its first state title.
"As a team, we were really balanced tonight," Boffeli said. "Our shots were going down, our posts were getting good touches and finishing so it was just hard for them to stop us."
Boffeli was 10-of-12 from the floor in the game and didn't miss a shot after the first quarter. She scored the Lancers' first 11 points in the third quarter to help North Scott turn a 33-25 halftime lead into a 44-28 advantage.
"The ball movement was key to make them move from their zone into their man," Boffeli said. "Credit to the guards, passing it around fast and then looking in to me and then me dishing out. It just worked."
Boffeli's play inside opened up the perimeter, and the Lancers capitalized. Brooke Corson was 4-of-5 from behind the arc to score 12 points while Sam Scott was 3-of-3 and Chloe Engelkes was 3-of-5 from the 3-point line to each add 11.
North Scott was 12-of-21 from the 3-point line.
You have free articles remaining.
"Our motto this year is 'Together,' and I really feel like we've been playing together the last few games," Corson said. "We all really wanted to make it this far and to be able to do that, it was really fun."
Leading into the game, plenty of eyes were on the matchup between Boffeli and Heelan junior Ella Skinner in the post, with both entering the game averaging over 17 points.
Early on, Skinner held the advantage, making her first five shots, scoring 13 points and helping the Crusaders grab a 23-22 lead with 5 minutes, 22 seconds left in the second quarter.
The Lancers switched from their 1-3-1 zone defense to man and held Skinner without a point the rest of the game. Boffeli's and-1 with 4:40 left in the second quarter gave the Lancers the lead, and they used a 16-0 run that lasted into the third quarter to put a stranglehold on the game. North Scott forced 21 turnovers in the game and had 16 steals.
"I could just feel the passes they were making and the reads they were making was going to give them open looks and the spacing, we weren't rotating good enough on it," North Scott head coach TJ Case said. "That's how we do it. We practice our shell stuff in the man every day, and we know that if we need to go zone, we'll play zone, and if we need to go man, we'll go man."
Presley Case added five points, seven steals and seven assists. She now holds the Class 4A tournament record with 14 assists and has nine steals, three away from breaking the record in that category.
"She had some open looks that didn't go down tonight, but her assists and her kickouts is what's making us tick," TJ Case said. "She just needs to continue to do that."
North Scott has cruised in postseason play, winning four games by an average margin of 26 points. Marion (23-1) is on a similar roll, wining its four postseason games by a margin of 30 points.
So, have the Lancers played their best game? Engelkes hopes not.
"Hopefully it's yet to come."
North Scott vs Heelan girls state basketball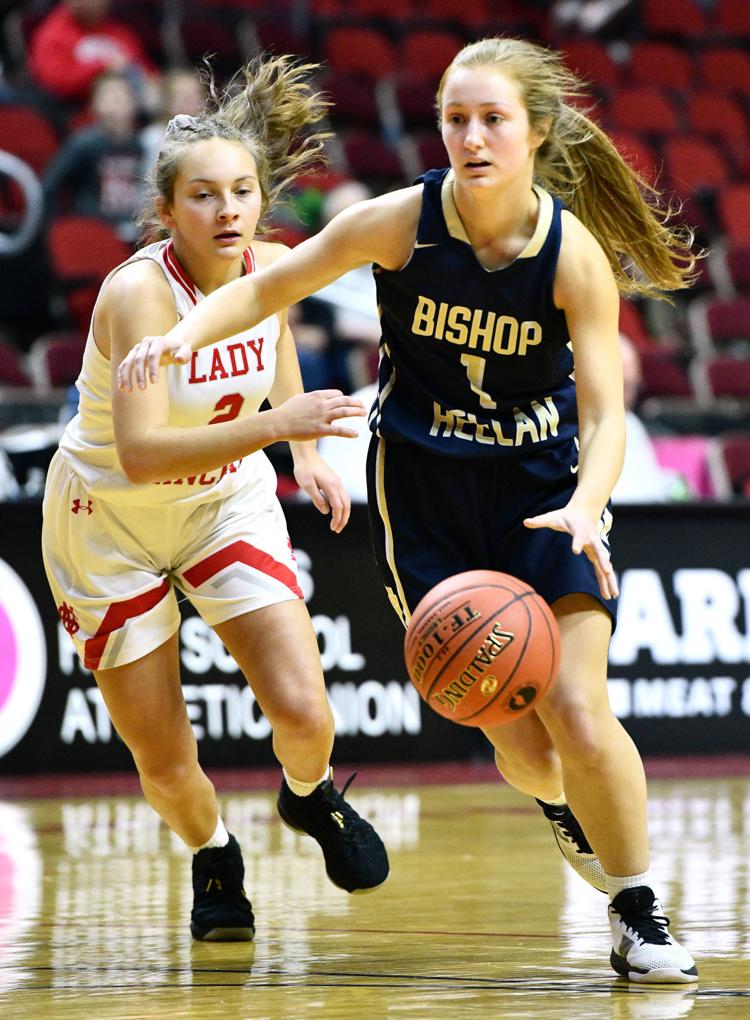 North Scott vs Heelan girls state basketball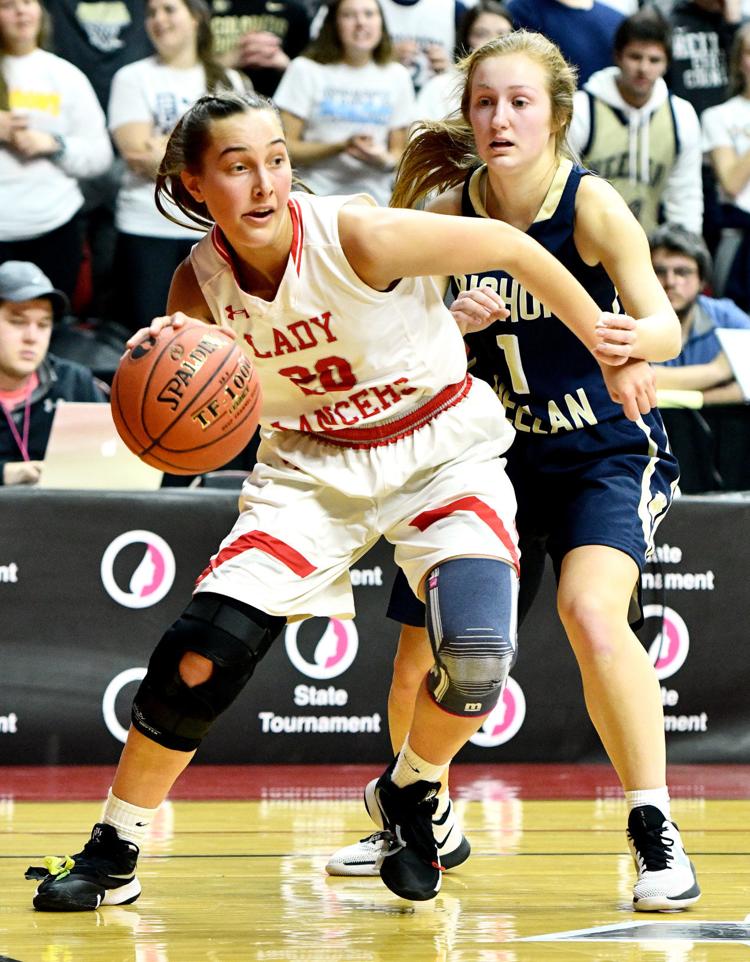 North Scott vs Heelan girls state basketball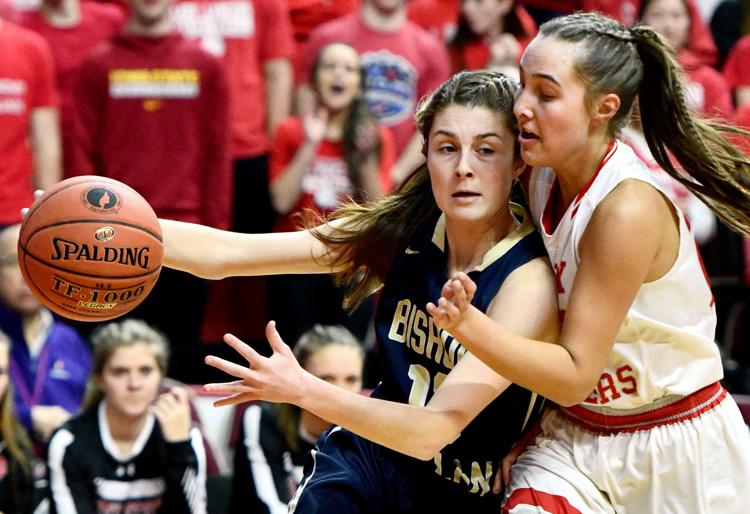 North Scott vs Heelan girls state basketball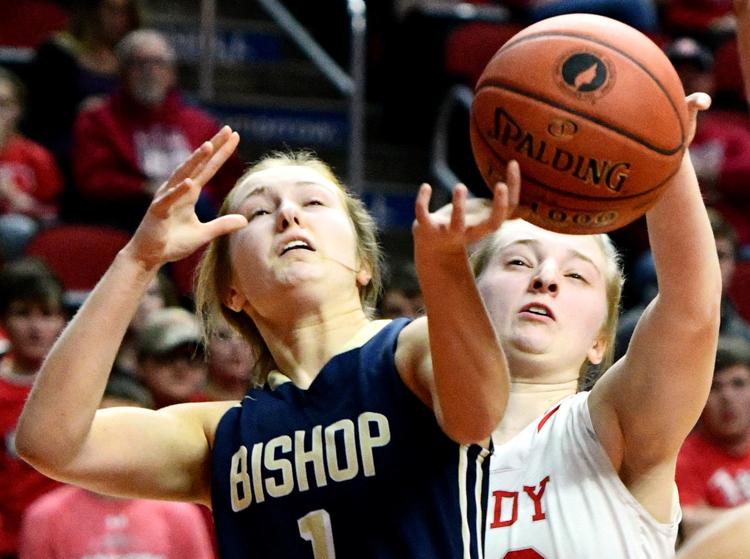 North Scott vs Heelan girls state basketball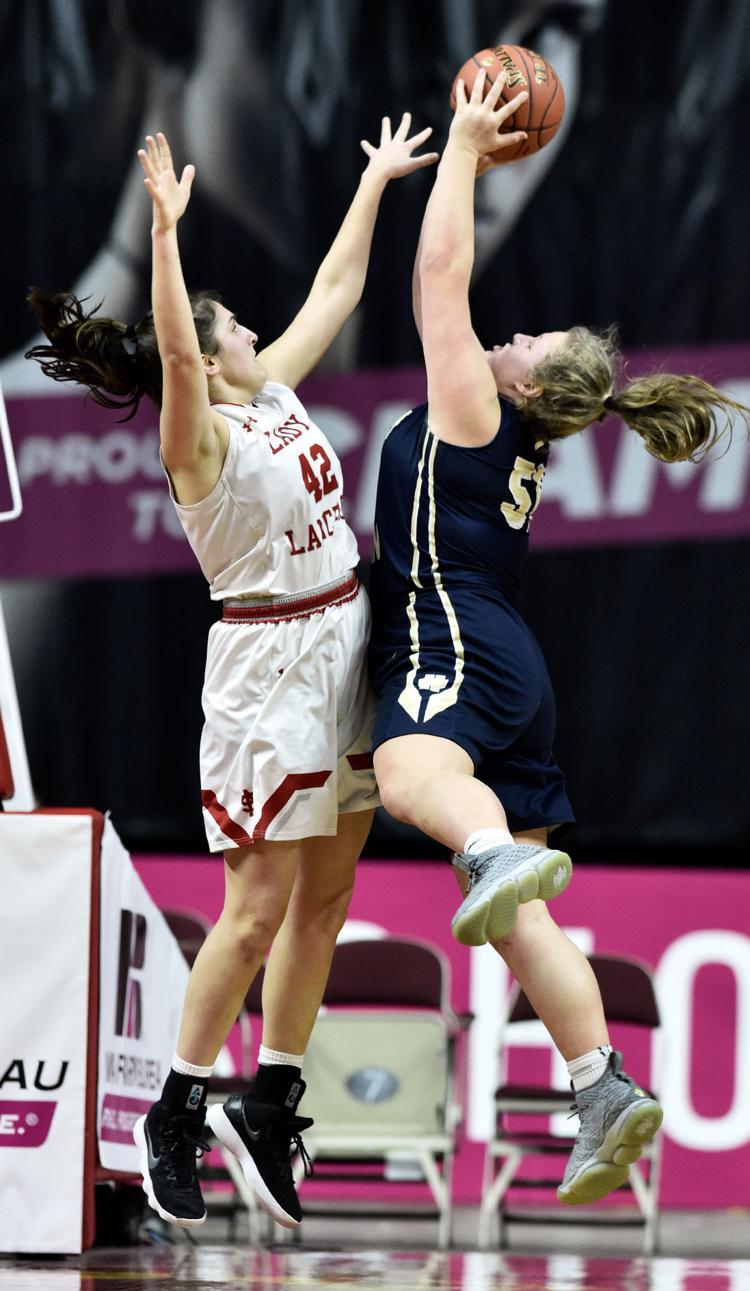 North Scott vs Heelan girls state basketball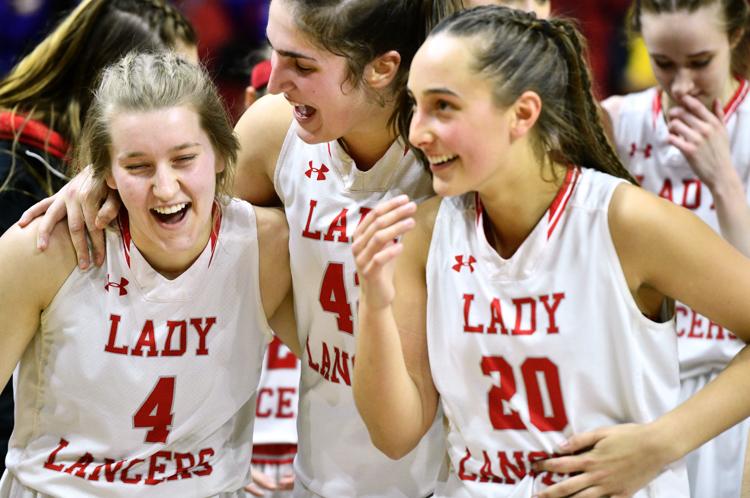 North Scott vs Heelan girls state basketball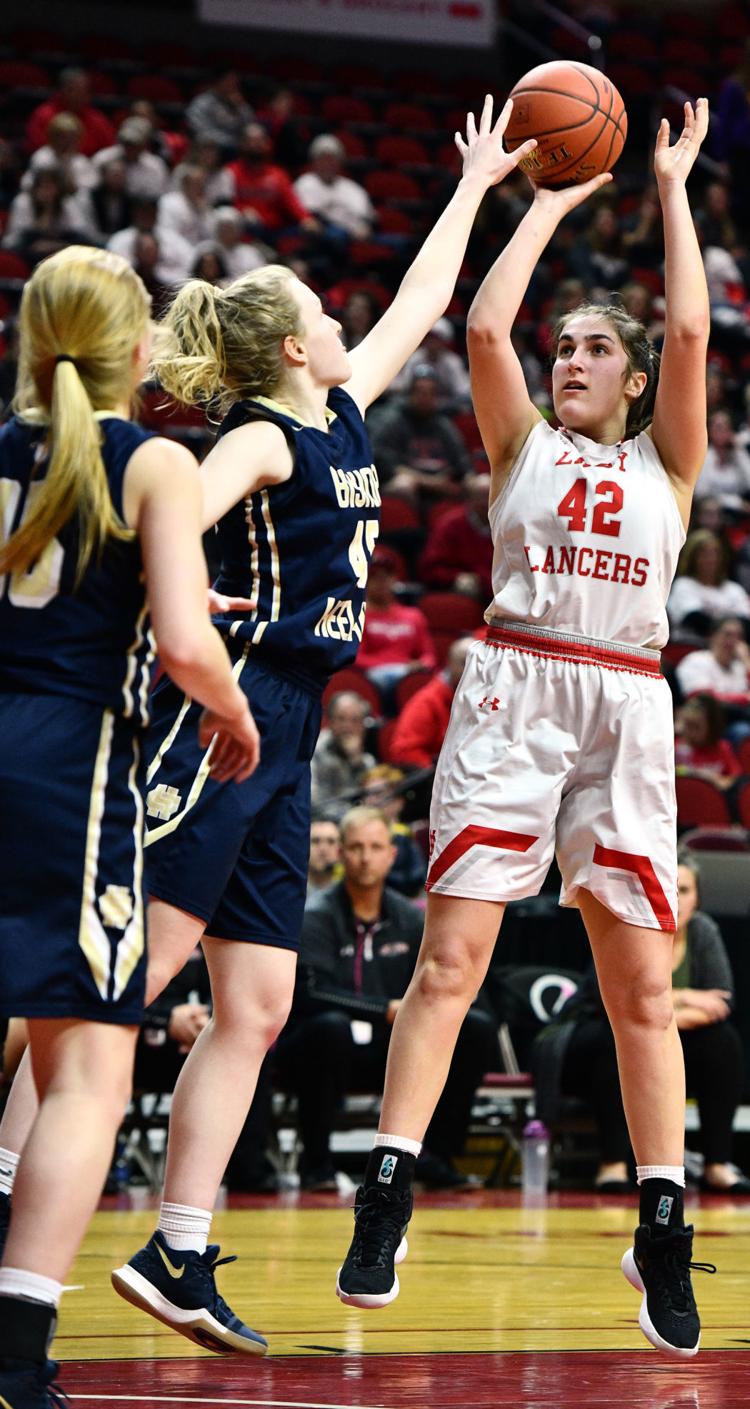 North Scott vs Heelan girls state basketball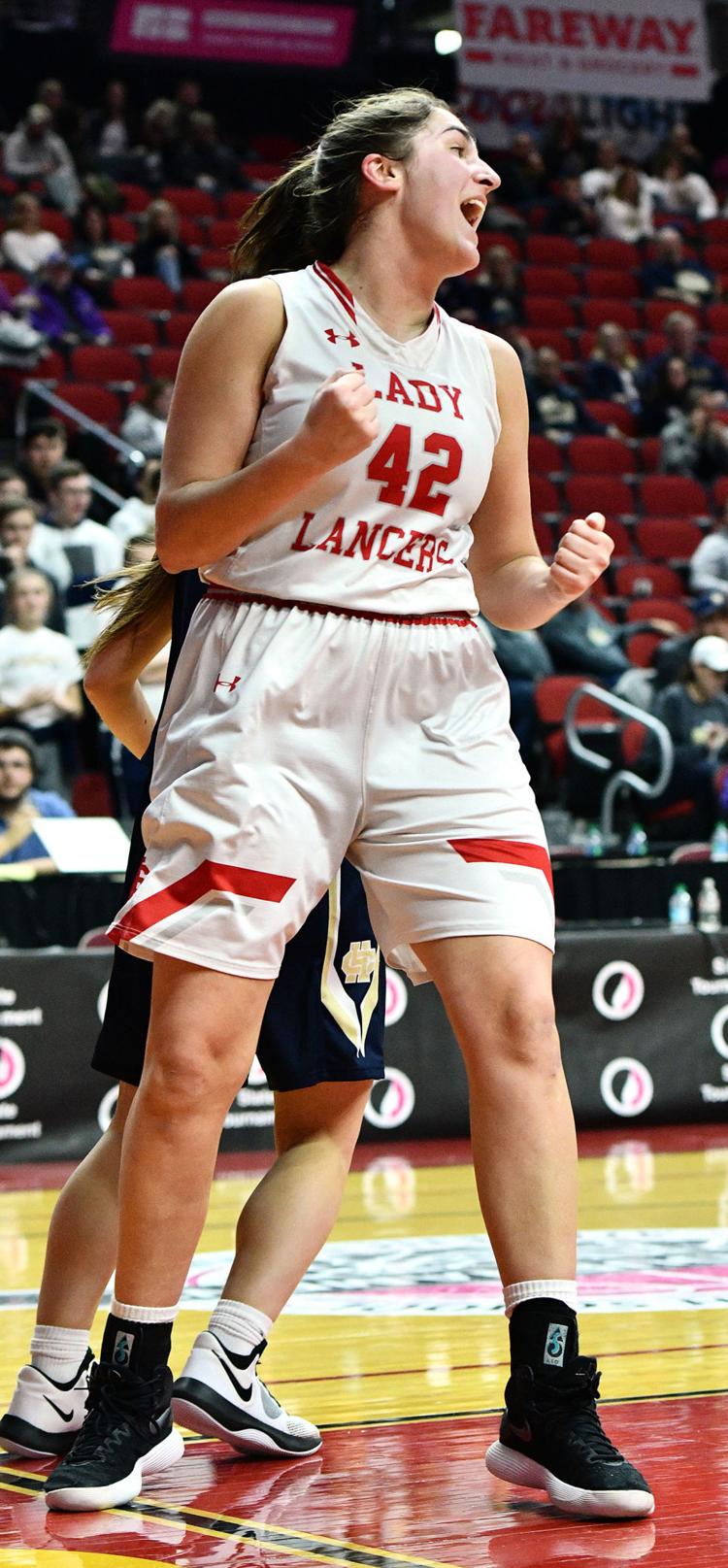 North Scott vs Heelan girls state basketball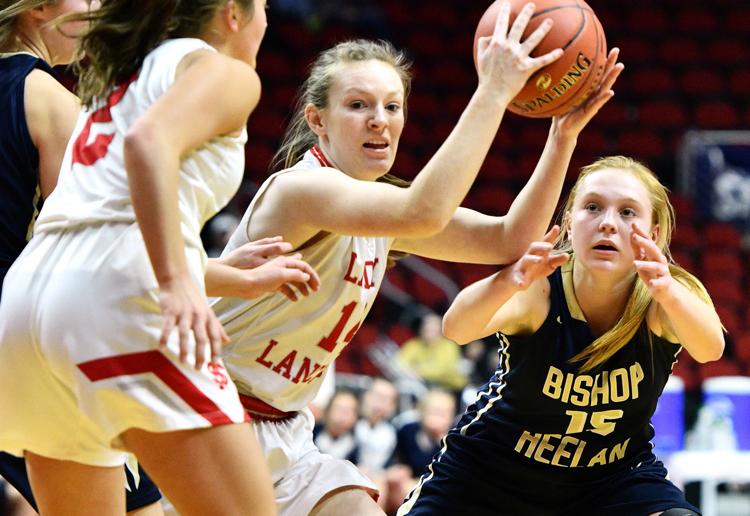 North Scott vs Heelan girls state basketball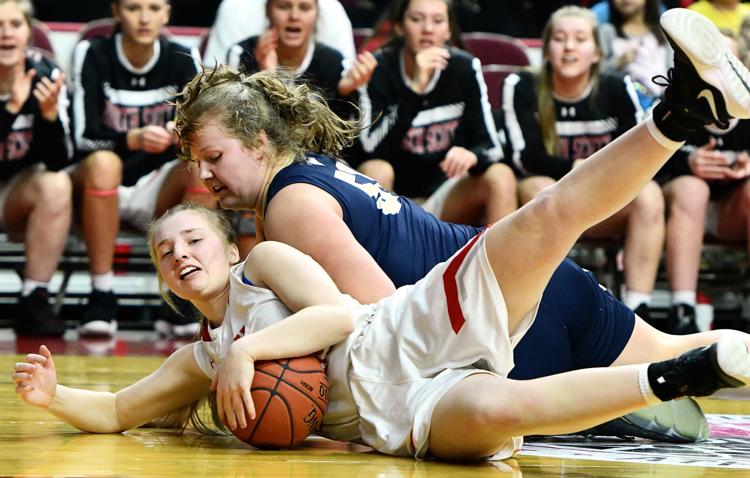 North Scott vs Heelan girls state basketball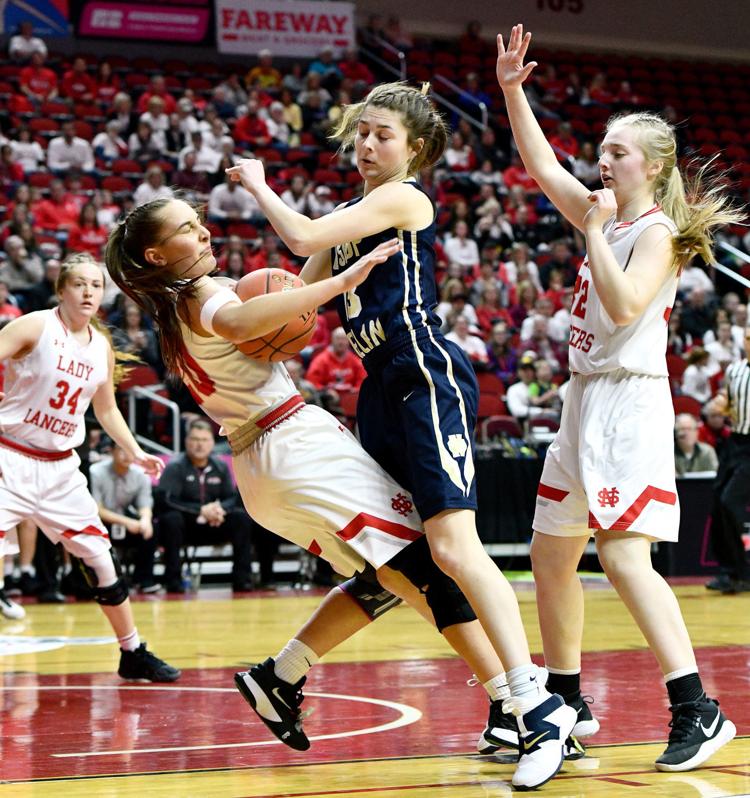 North Scott vs Heelan girls state basketball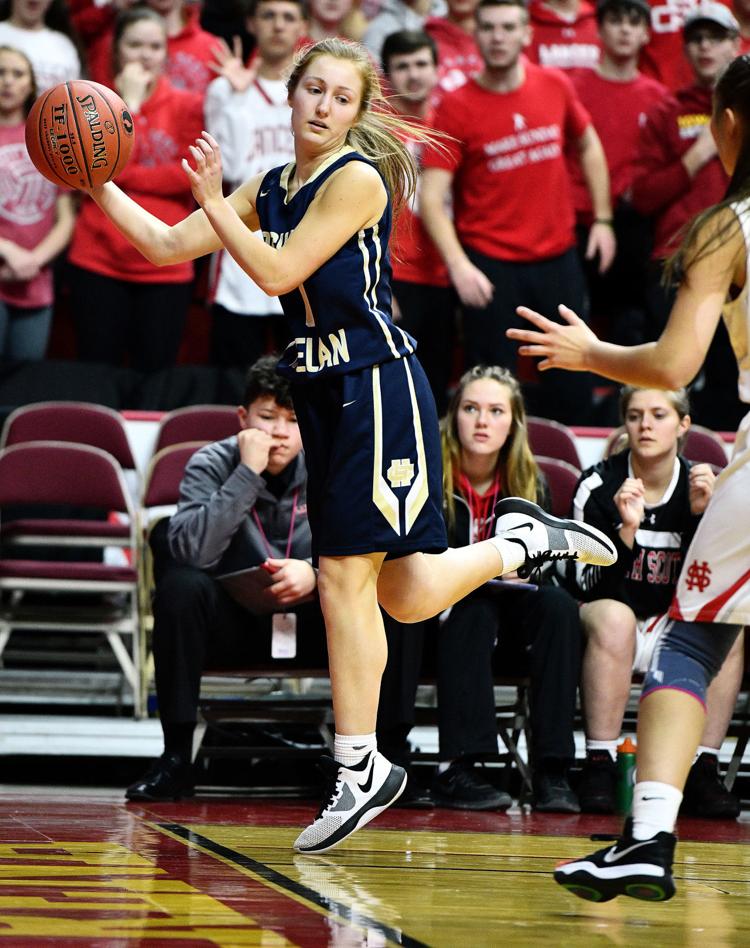 North Scott vs Heelan girls state basketball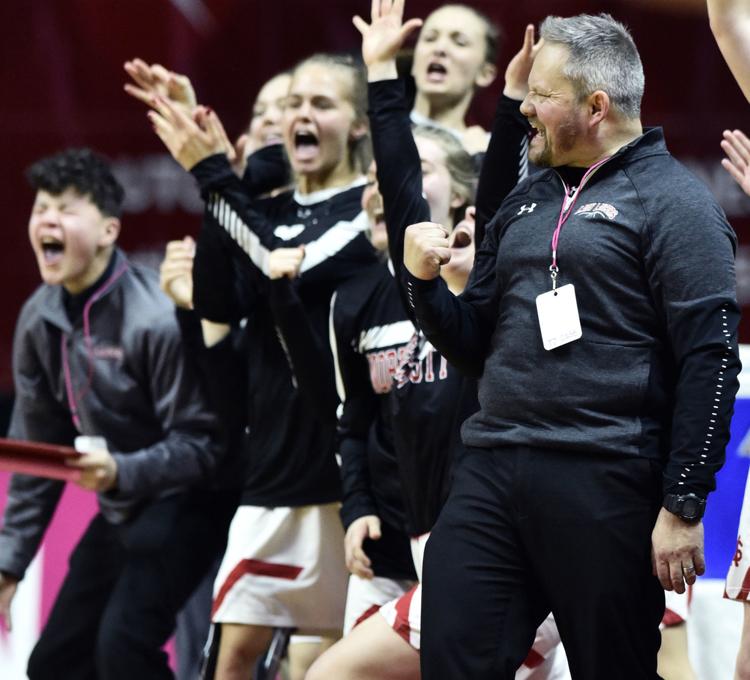 North Scott vs Heelan girls state basketball