Right now, there's not much that can slow down Grace Boffeli.
The North Scott senior continues to put up eye-popping stats, scoring 35 points and grabbing 18 rebounds to lead the Class 4A No. 1 Lancers to a 63-43 win over Davenport North in their Mississippi Athletic Conference opener.
Through three games, Boffeli is averaging 35.3 points and 13 rebounds, utilizing her strength and an increasingly refined post game to make her mark. She's also proving she can go the distance, as Tuesday she wasn't subbed out until the final two minutes with the game well in hand.
"Just keep working hard, pushing every minute, that's just a big deal," Boffeli said. "Even if you get tired, personally, you've just to keep focusing, keep pushing. When there's a lot of adversity we've just got to be a team and work together."
After earning all-state and all-tournament honors last season, it's not surprising the UNI commit would have a big year, but even these numbers are a little hard to imagine.
"I didn't know what the number would be but I know that she's really good around the rim," head coach TJ Case said. "She's just dominating in there."
Leading in, the game had plenty of hype. The Lancers and Wildcats were picked to finish 1-2 in the conference and North head coach Paul Rucker was making his MAC debut against the team for which he had previously served as an assistant.
For the first quarter, the game lived up to its potential as North Scott held a 16-13 lead, with 13 of those points coming from Boffeli.
You have free articles remaining.
A 3 from North's Emma Davis tied the game to open the second quarter, but four straight points from Boffeli, then a 3 from Sydney Happel put the Lancers up 23-16 and North Scott led the rest of the way.
It wasn't a particularly efficient shooting night for the Lancers (3-0, 1-0), who were 20 of 53 (37.7 percent) from the field, but once the Wildcats started collapsing in on Boffeli, other players stepped up, with Sam Scott adding nine points and freshman Hattie Hagedorn contributing eight. The Lancers dominated on the boards, outrebounding North 42-19.
"We just try to work as a team and move our ball and not try and think about it too much," Scott said. "We're not trying to change much. We know there's a lot on our back and we're just trying to keep pushing and do what we do. If it works, it pays off, getting (Boffeli) on the inside and a bunch of shooters on the outside."
It was also a tough shooting night for the Wildcats (1-1, 0-1), who trailed 36-21 at halftime and never got the deficit back below double digits. North shot 34 percent (17 of 50) from the field and just 23 percent from the 3-point line. That allowed North Scott to stay in its zone defense and stay off the foul sheet as the Wildcats shot just three free throws all game.
Camry Dillie led the Wildcats with 12 points while Bella Sims added nine.
"It just felt like whenever we generated a little bit of offense, we couldn't sustain it and maybe they'd get a run-out or hit a shot and then we'd be going back at it again. We just couldn't get over that hump," Rucker said. "At Washington (a 61-60 win), we hit some (shots) and tonight ... if we hit some shots and hold it in there, I think it's a pretty tight game but we just couldn't sustain it tonight and that's part of basketball."
Conversely, thanks to Boffeli, North Scott had no trouble getting to the line. The Lancers had the Wildcats in foul trouble in the first quarter and took advantage, finishing the night 15 of 24 from the stripe, with 13 of those points coming from Boffeli, who is now five points away from 1,000 in her career and could reach that mark Friday against Davenport West.
"It's an exciting achievement and goal that I've always had for my high school career," Boffeli said. "This was a big game ... we knew it was going to be a dogfight and we just had to board, share the ball and keep our composure."
120319-qct-spt-ns-north-girls-009a.JPG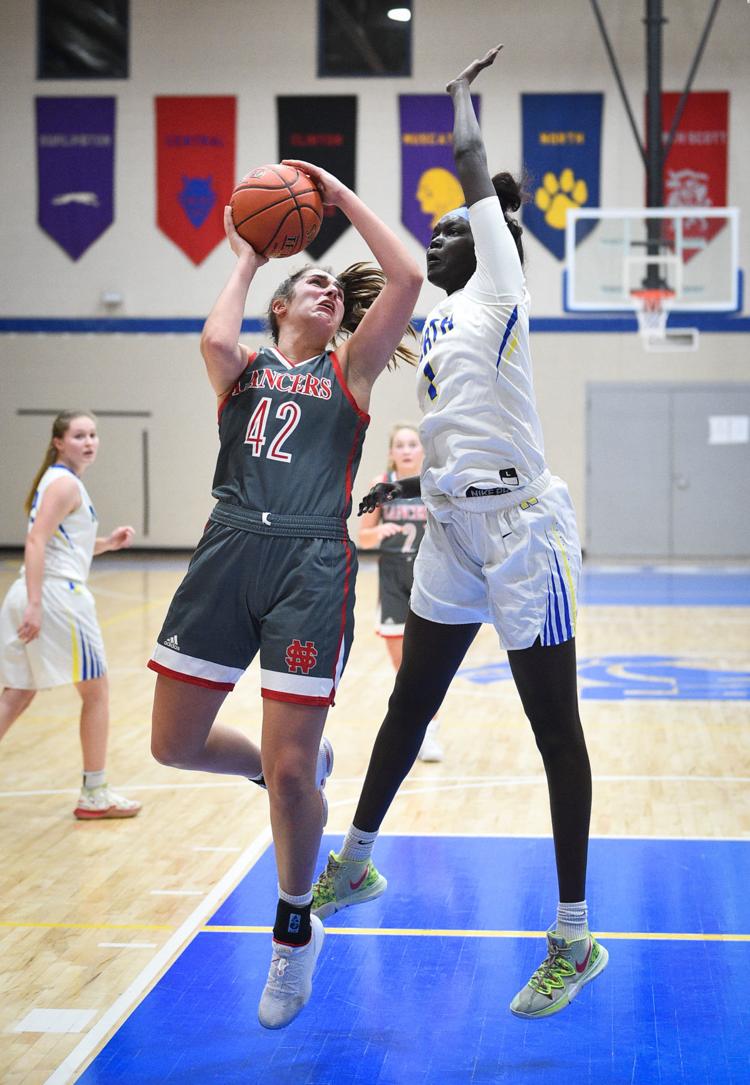 120319-qct-spt-ns-north-girls-002a.JPG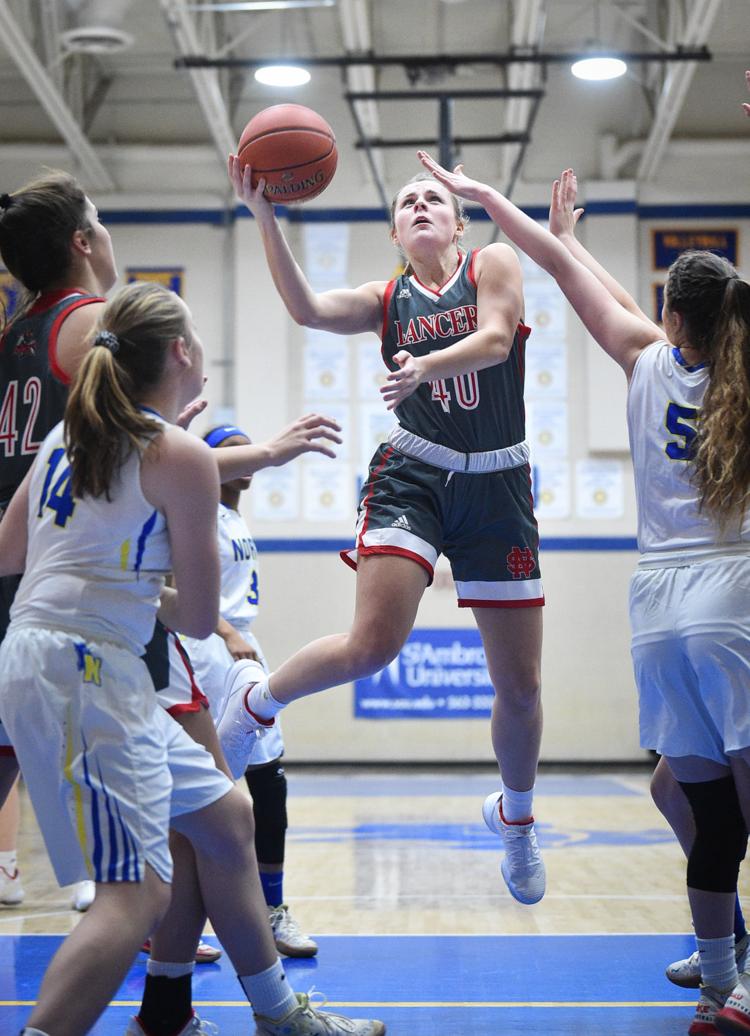 120319-qct-spt-ns-north-girls-007a.JPG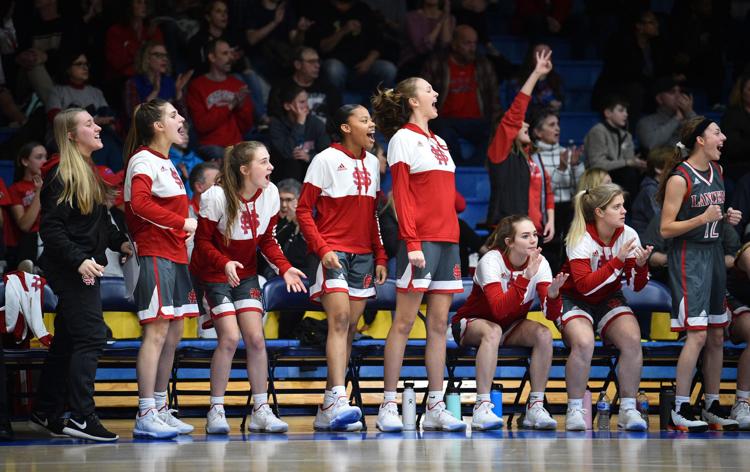 120319-qct-spt-ns-north-girls-008a.JPG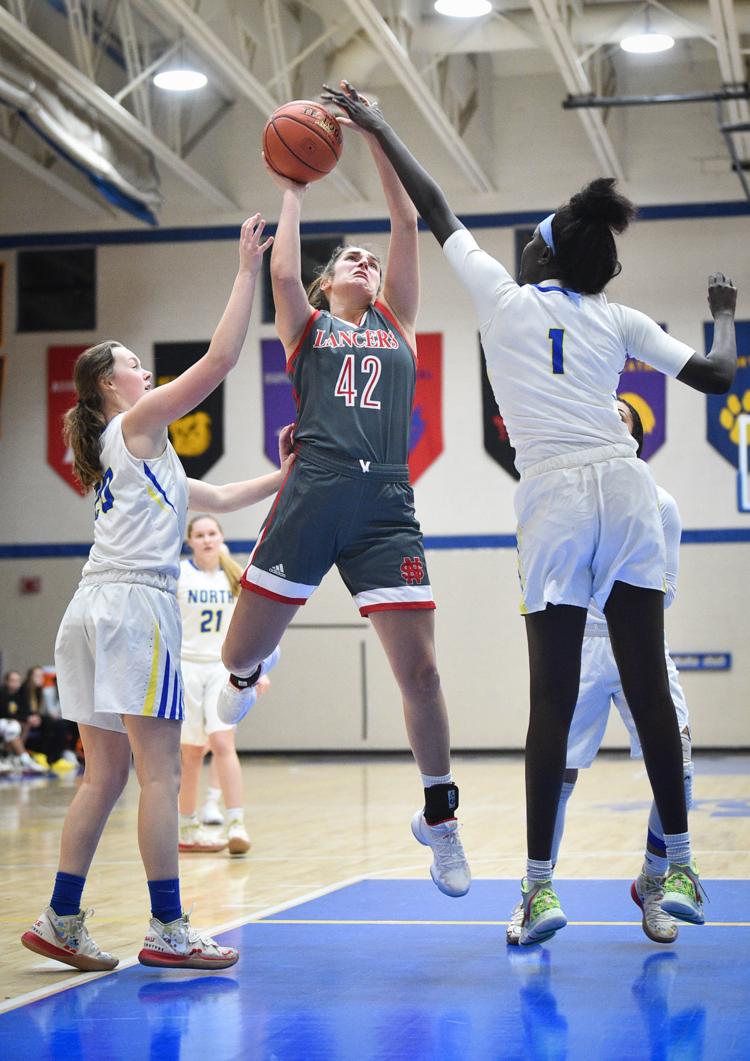 120319-qct-spt-ns-north-girls-012a.JPG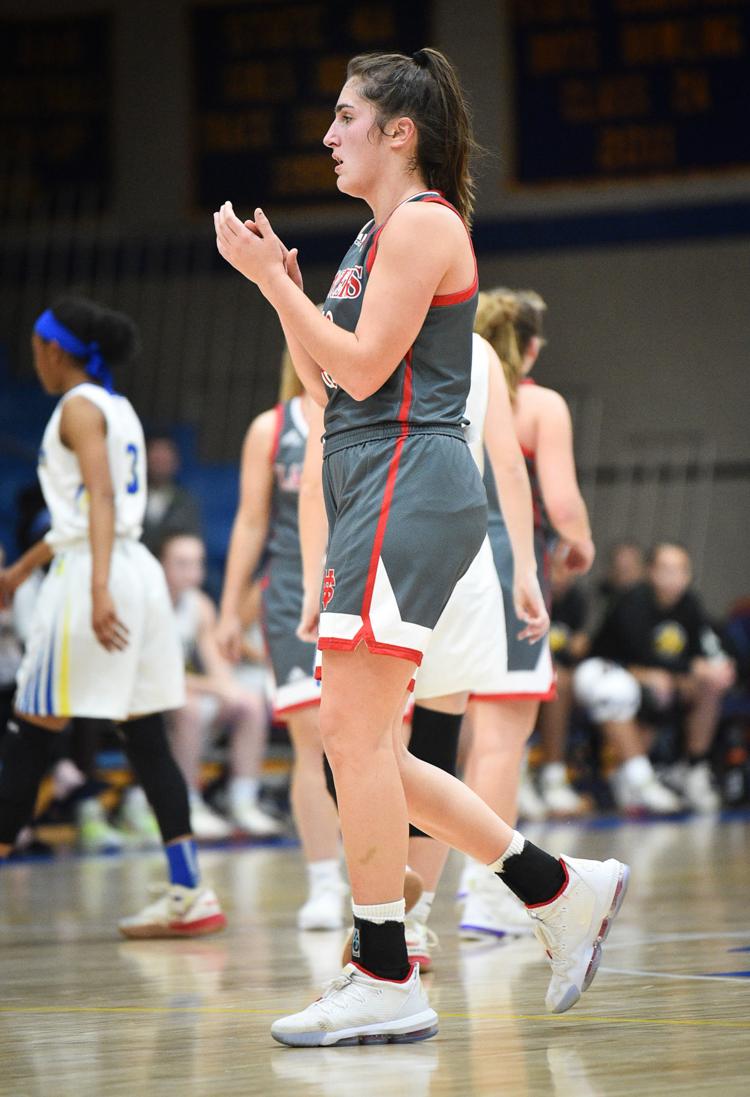 120319-qct-spt-ns-north-girls-006a.JPG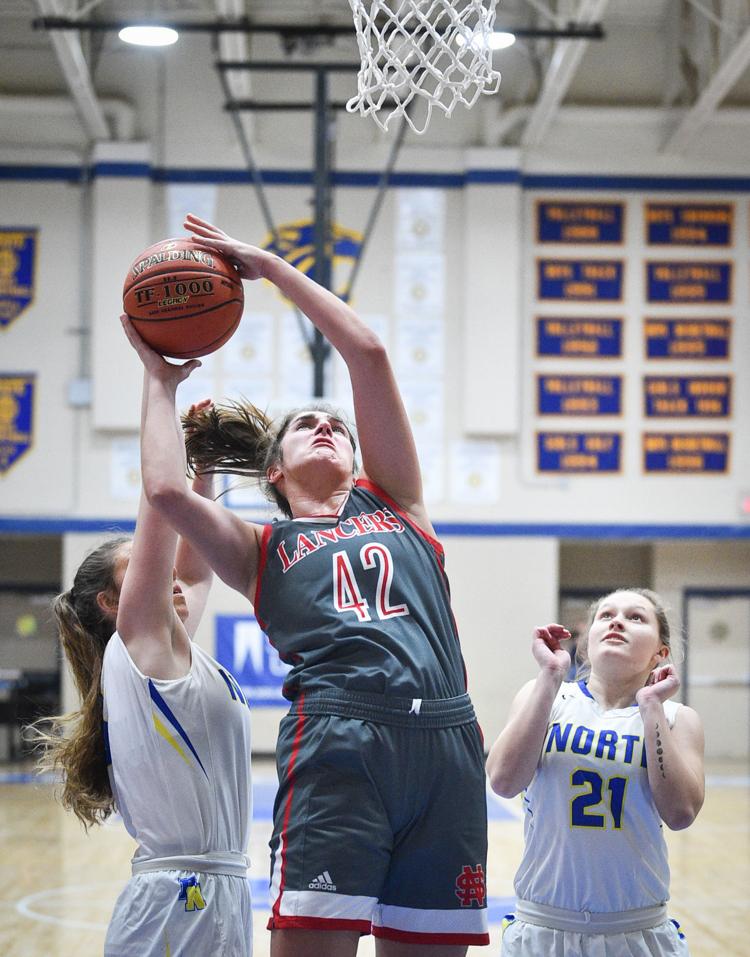 120319-qct-spt-ns-north-girls-010a.JPG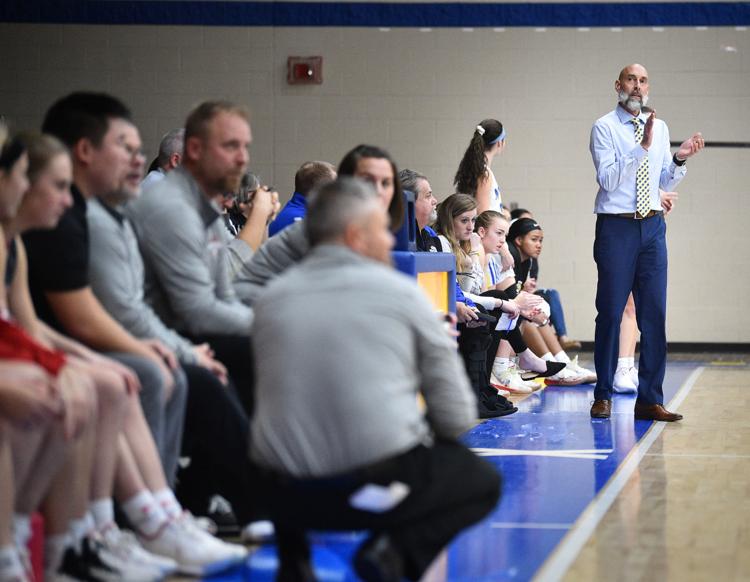 120319-qct-spt-ns-north-girls-013a.jpg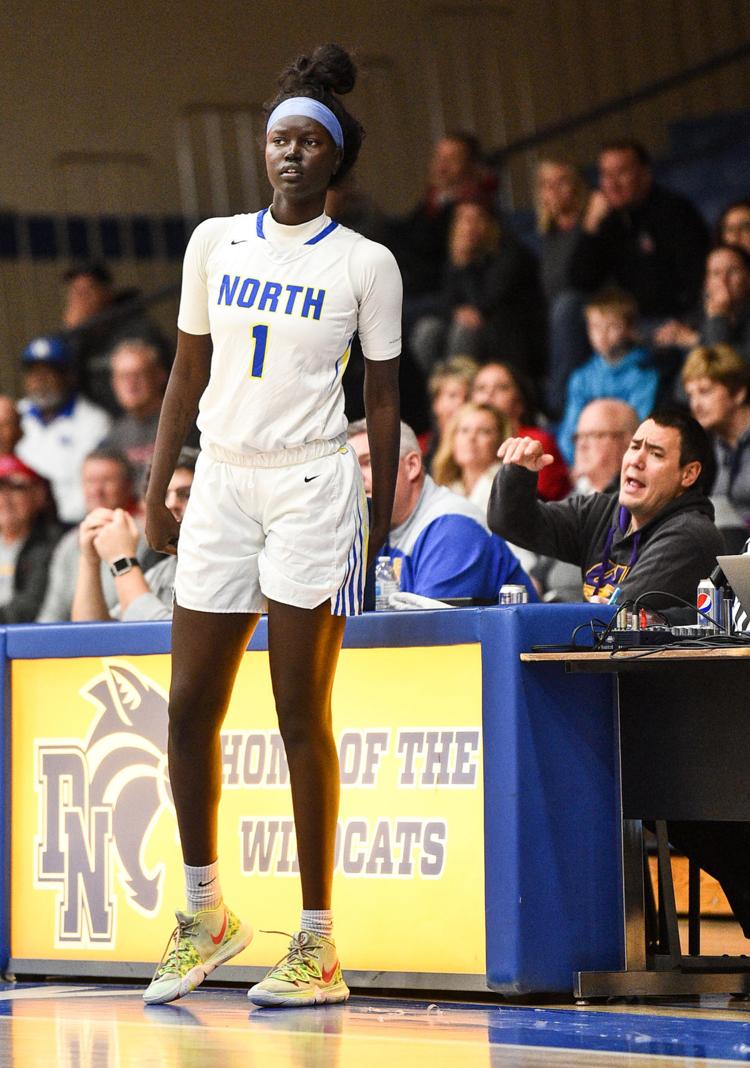 120319-qct-spt-ns-north-girls-016a.jpg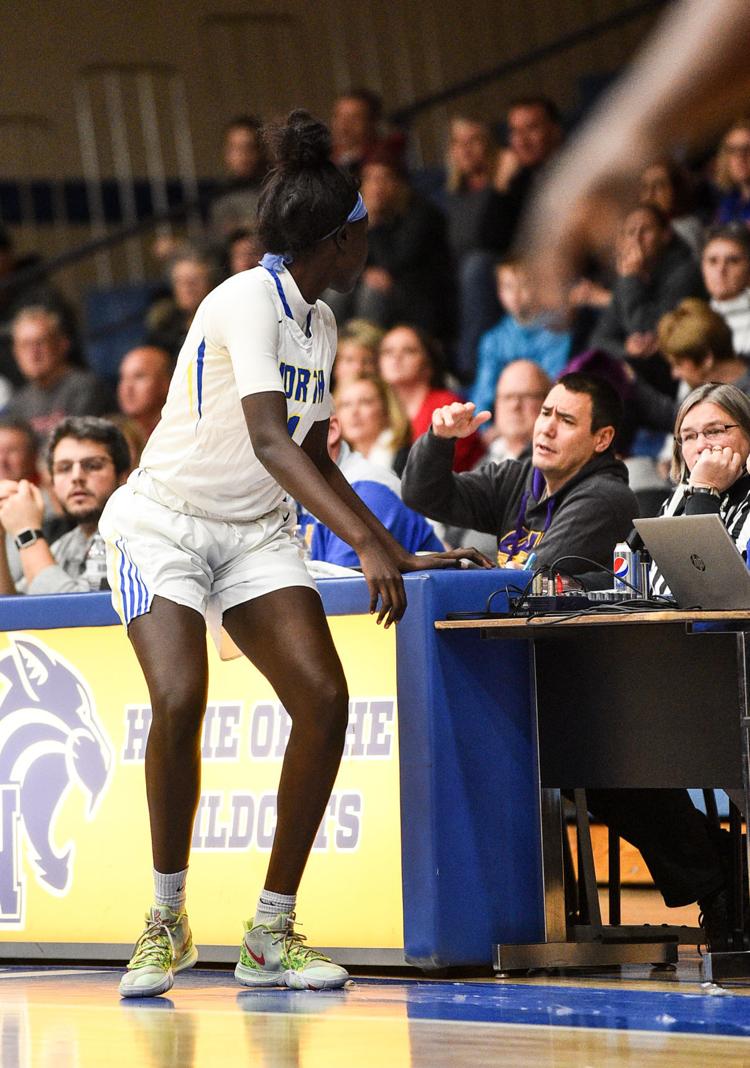 120319-qct-spt-ns-north-girls-017a.jpg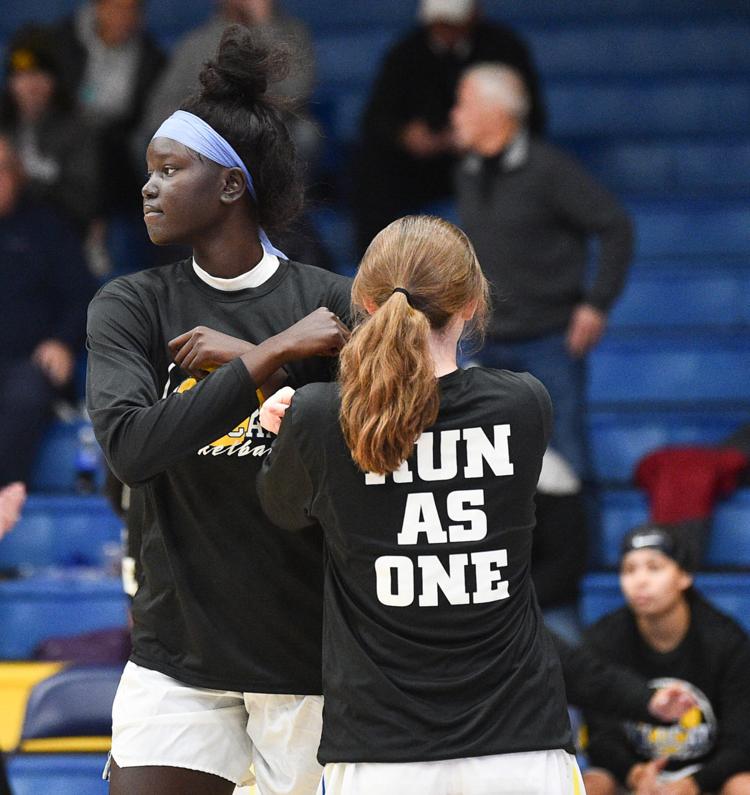 120319-qct-spt-ns-north-girls-018a.jpg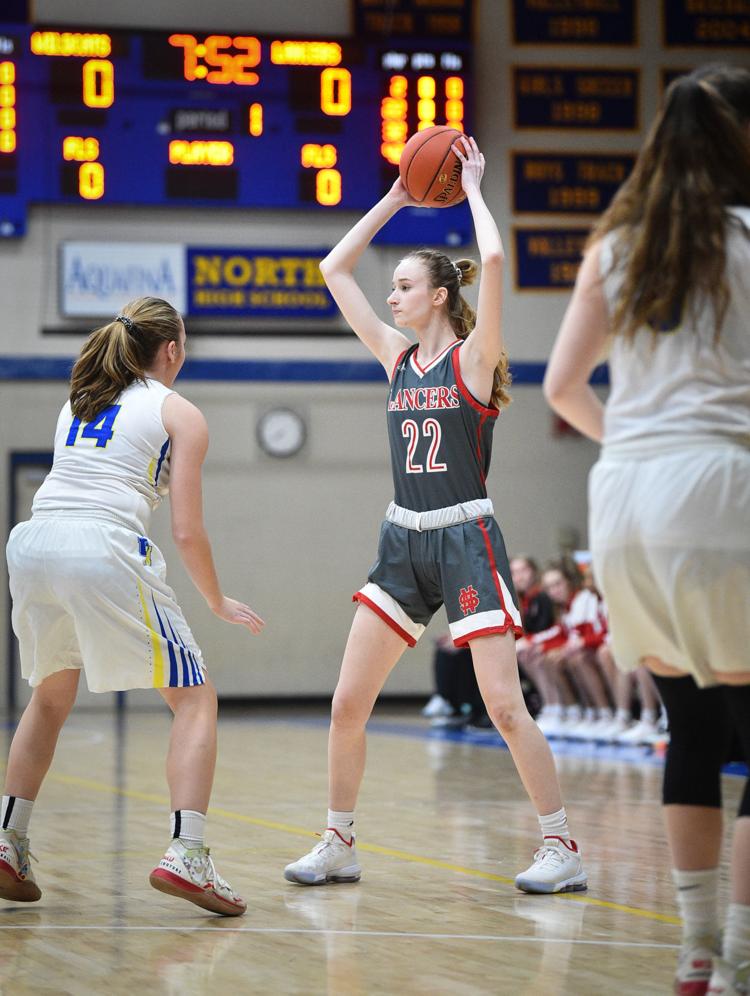 120319-qct-spt-ns-north-girls-019a.jpg
120319-qct-spt-ns-north-girls-020a.jpg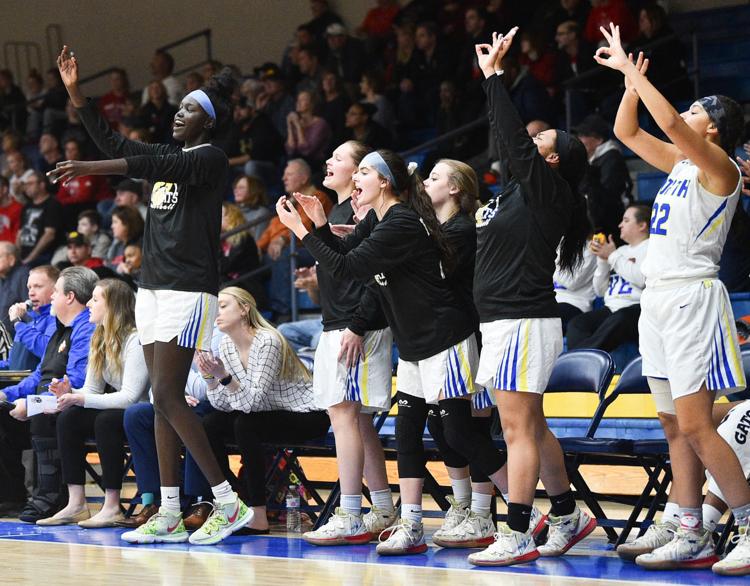 120319-qct-spt-ns-north-girls-021a.jpg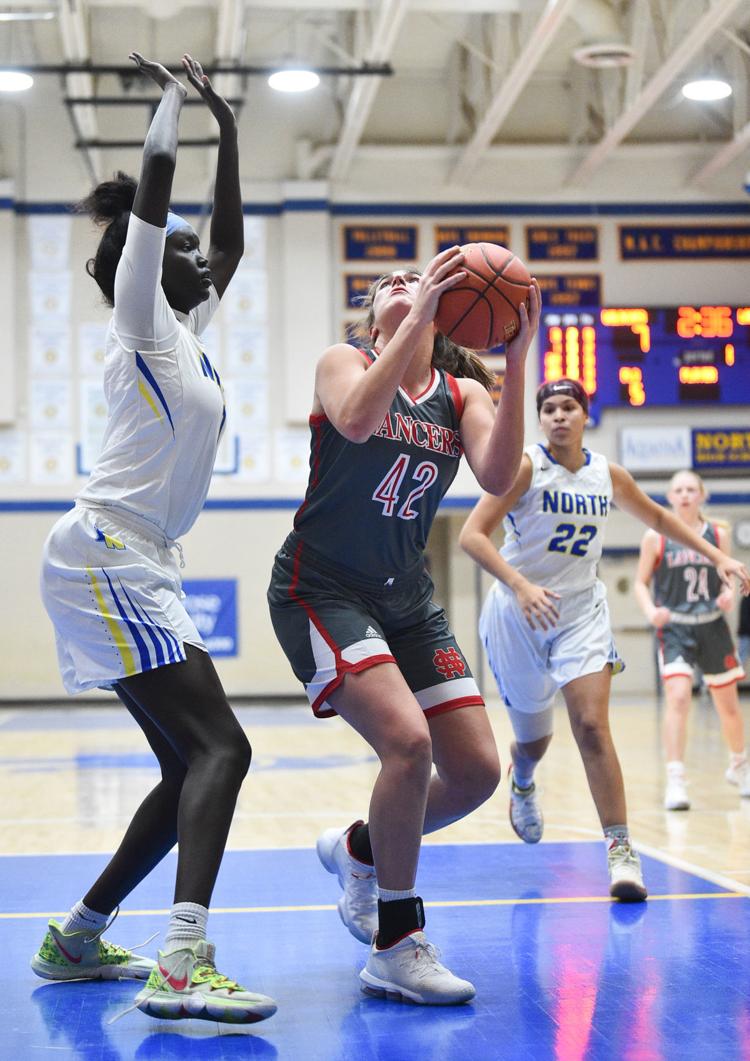 120319-qct-spt-ns-north-girls-022a.jpg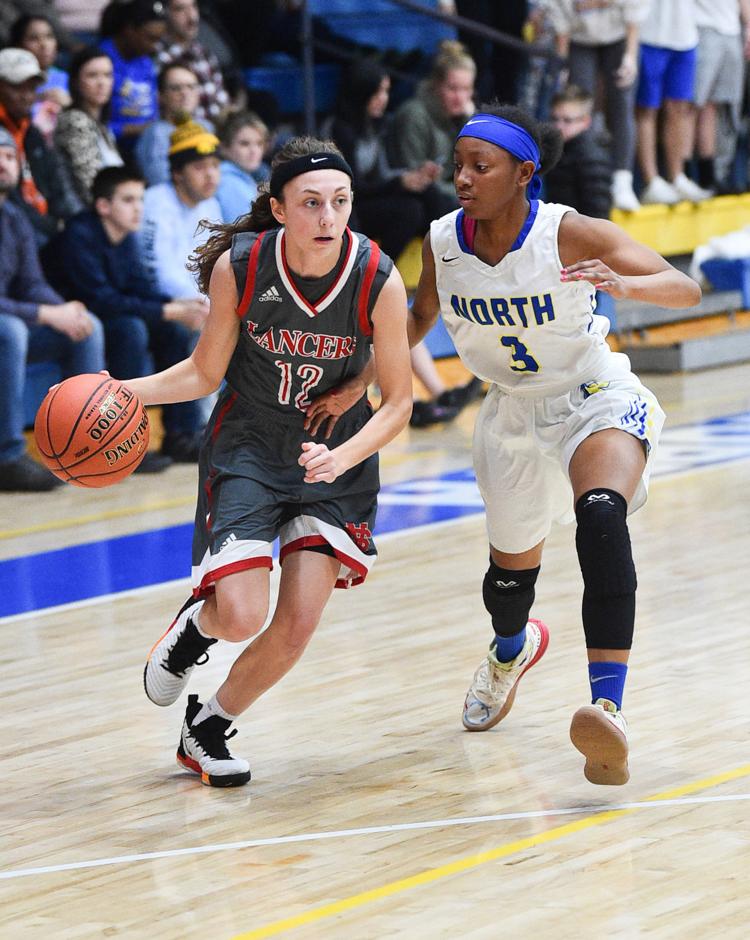 120319-qct-spt-ns-north-girls-023a.jpg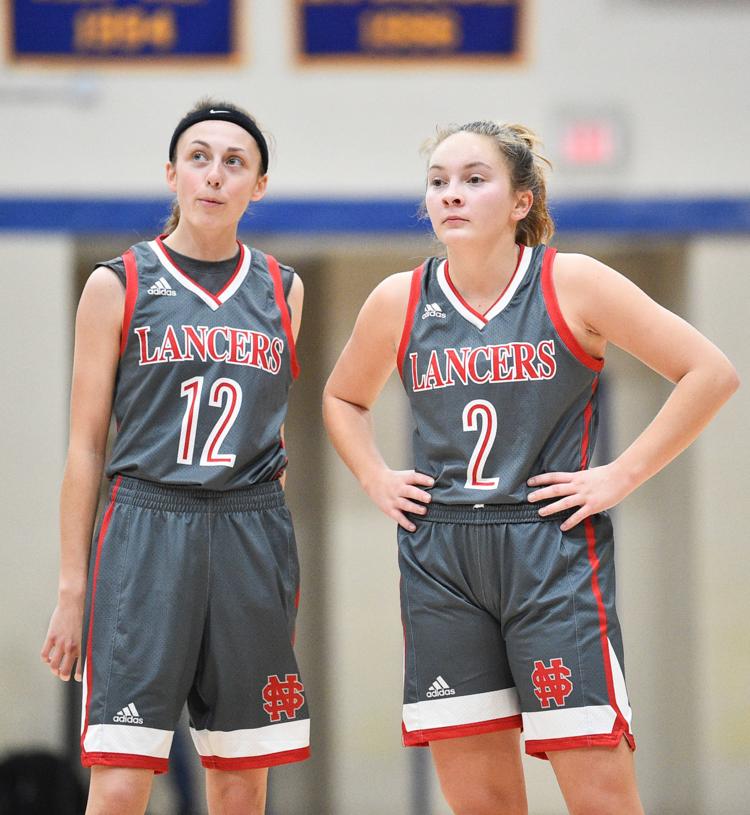 120319-qct-spt-ns-north-girls-025a.jpg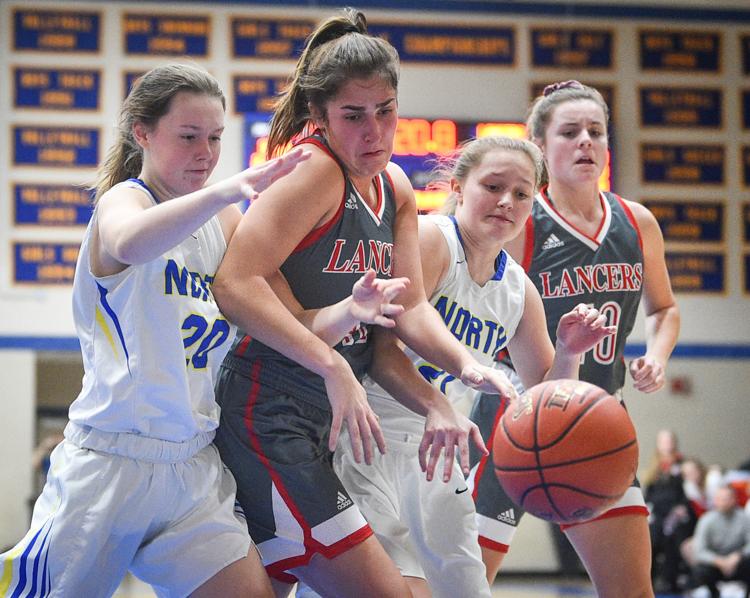 120319-qct-spt-ns-north-girls-026a.jpg
120319-qct-spt-ns-north-girls-027a.jpg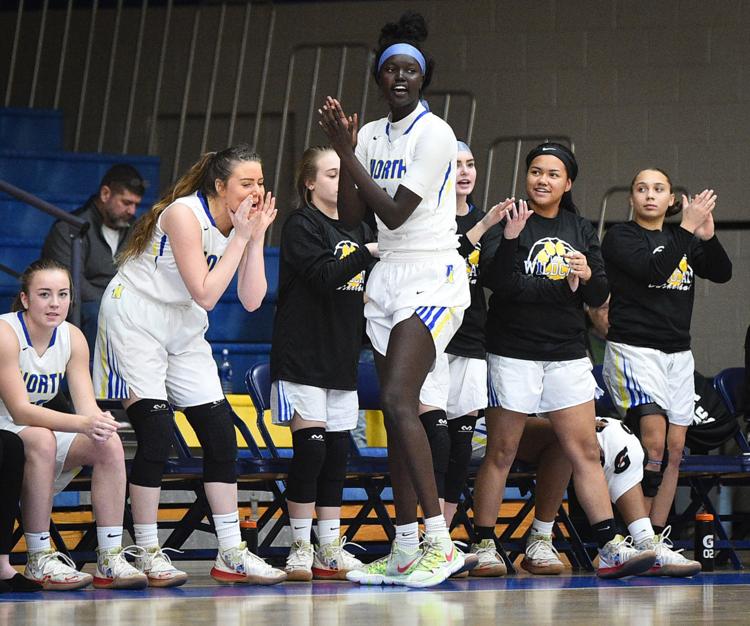 120319-qct-spt-ns-north-girls-028a.jpg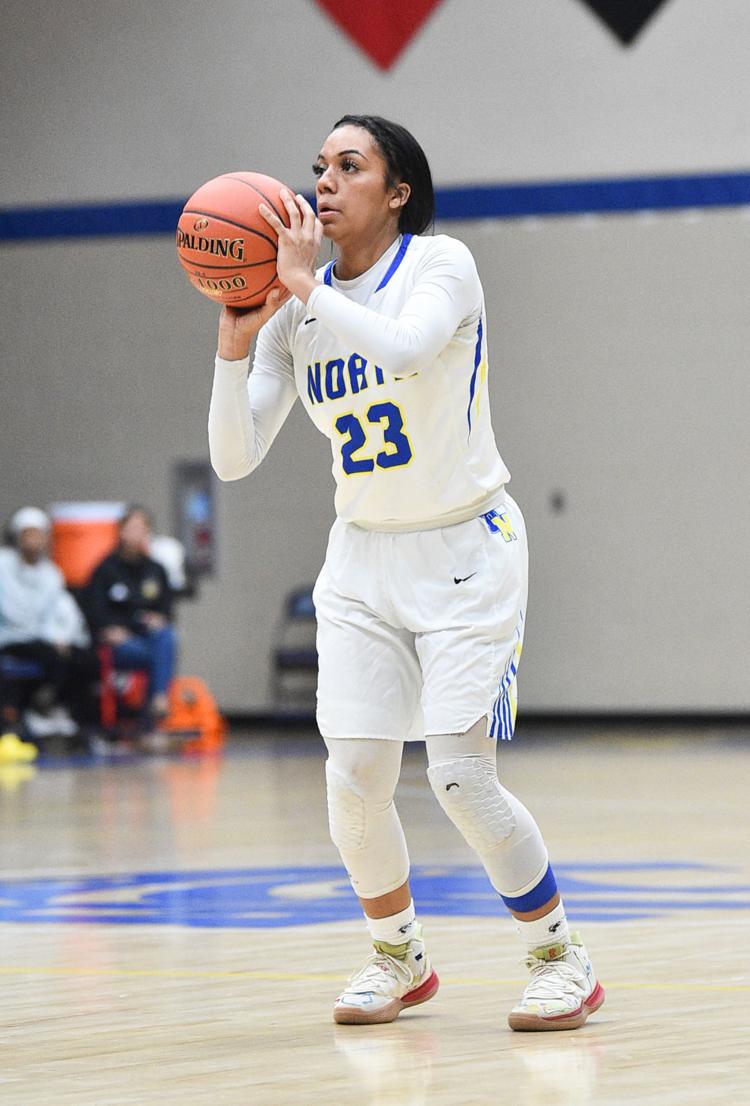 120319-qct-spt-ns-north-girls-029a.jpg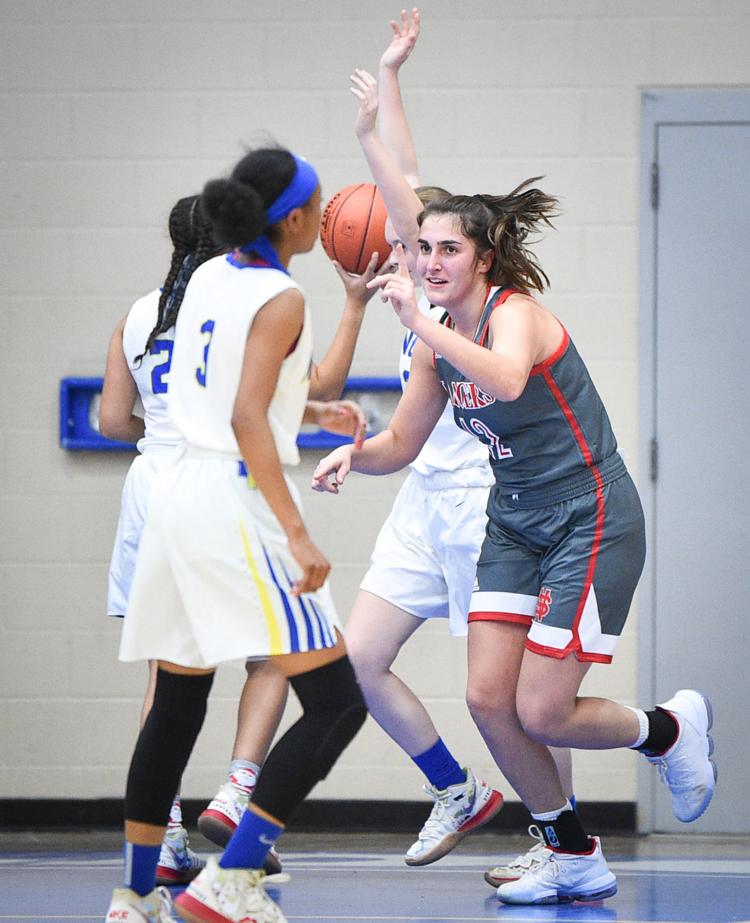 120319-qct-spt-ns-north-girls-030a.jpg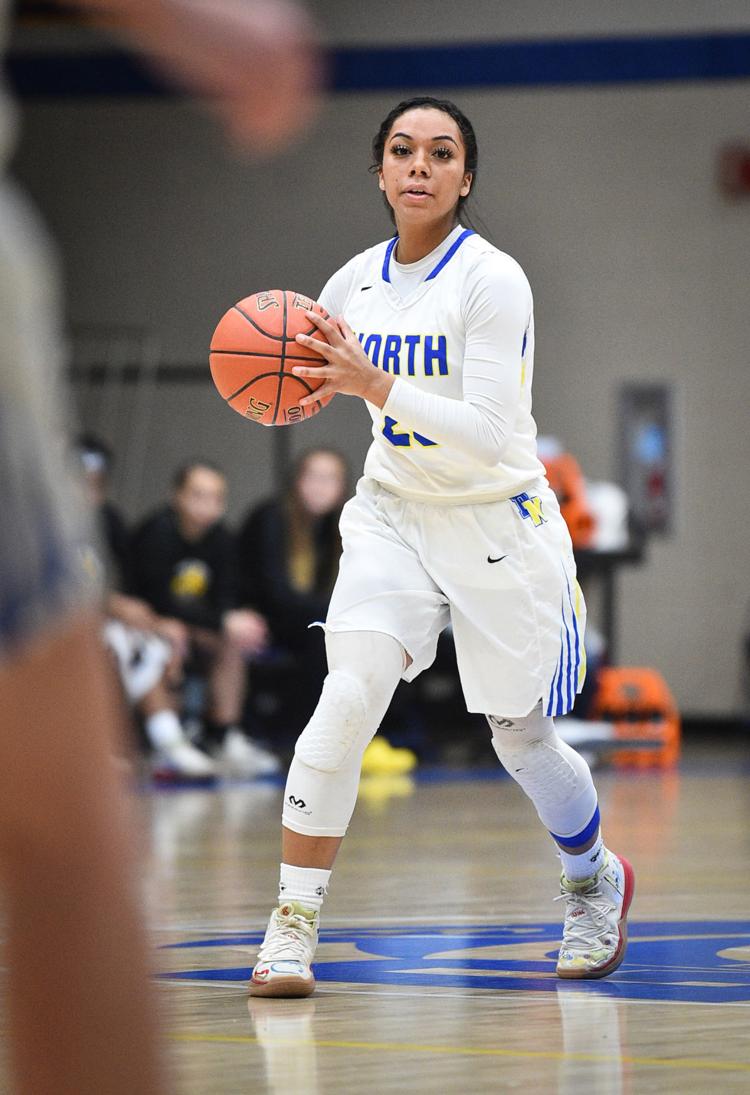 120319-qct-spt-ns-north-girls-031a.jpg
120319-qct-spt-ns-north-girls-032a.jpg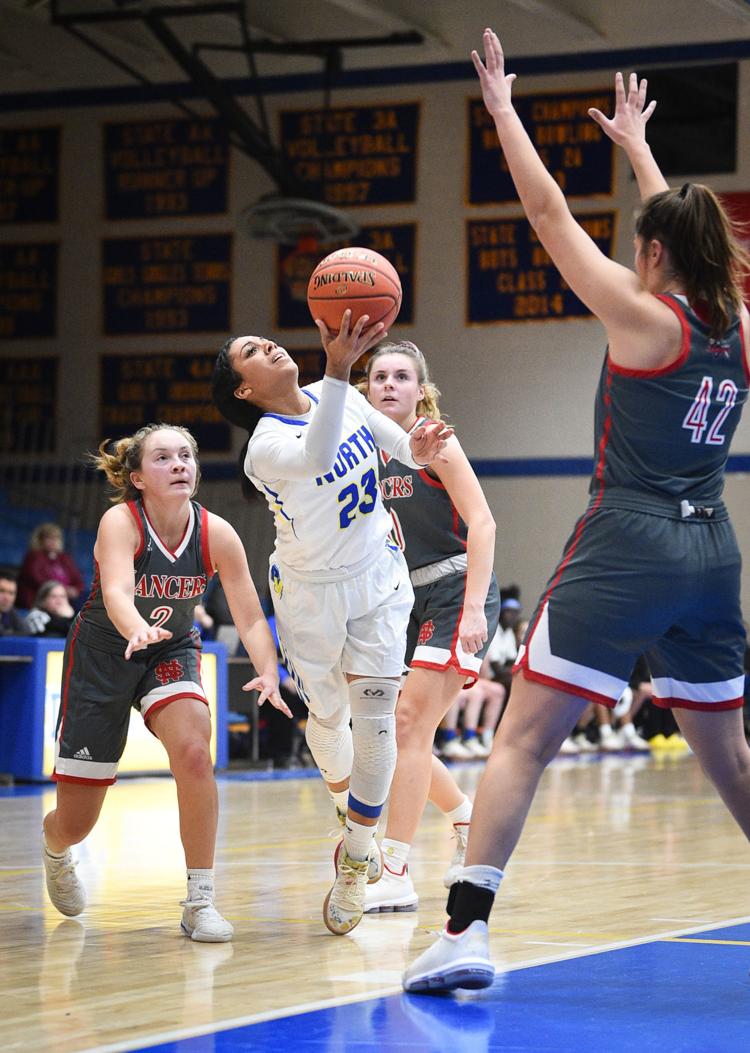 120319-qct-spt-ns-north-girls-033a.jpg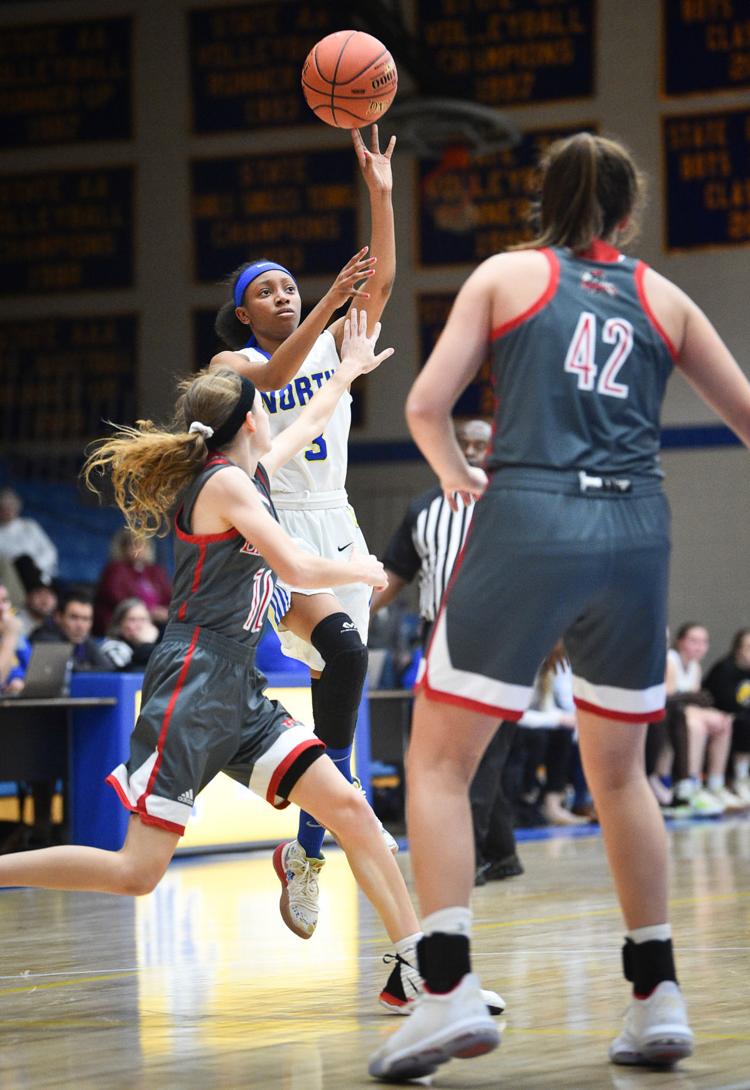 120319-qct-spt-ns-north-girls-034a.jpg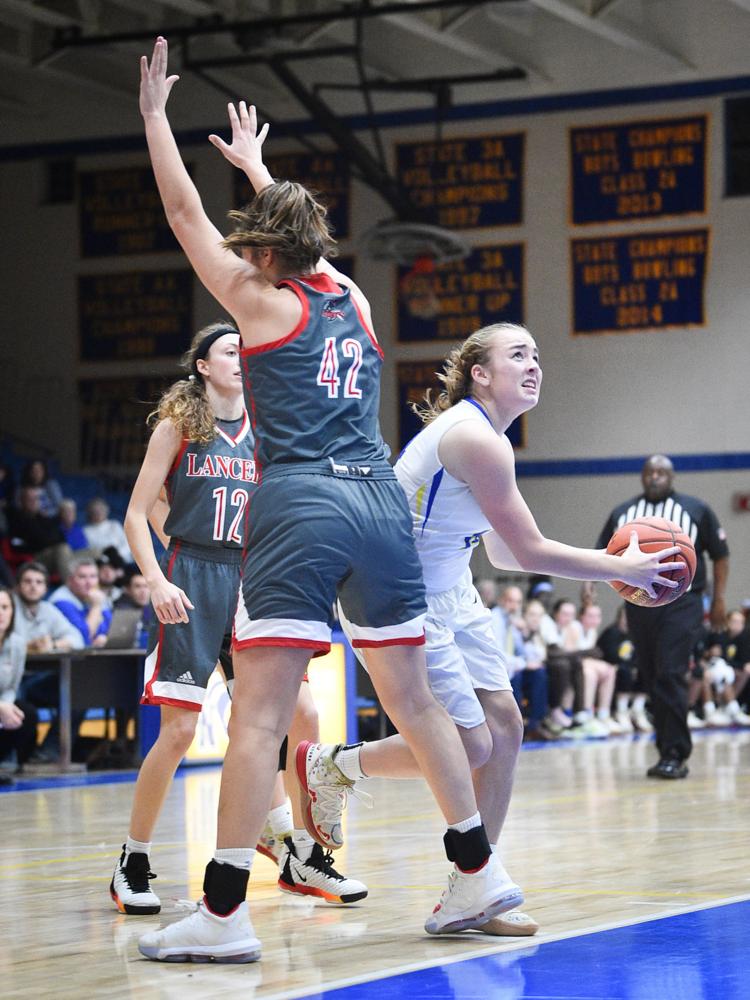 120319-qct-spt-ns-north-girls-035a.jpg
120319-qct-spt-ns-north-girls-037a.jpg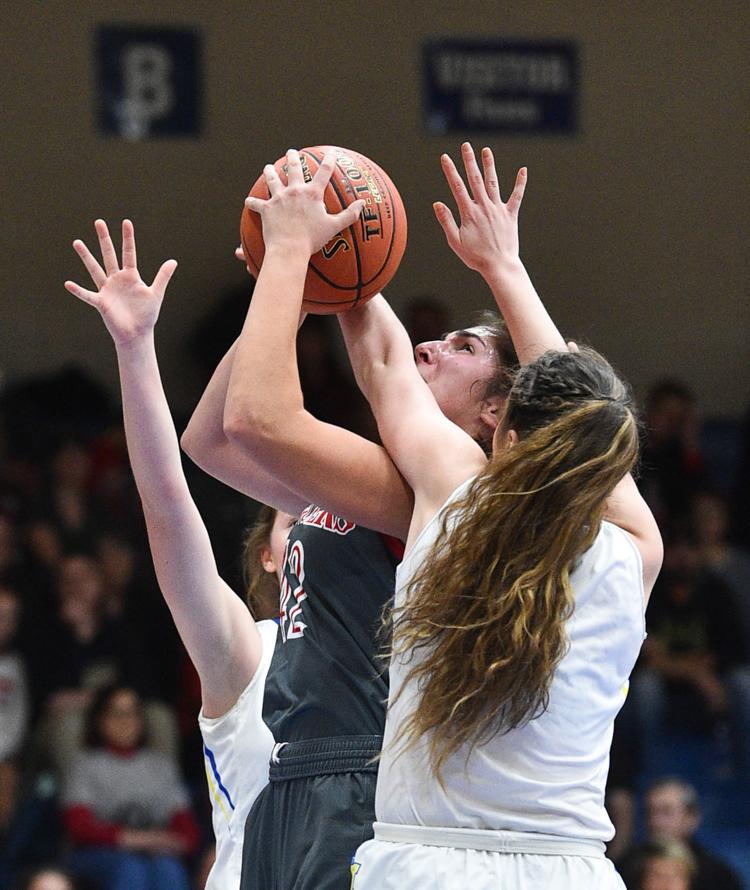 120319-qct-spt-ns-north-girls-038a.jpg