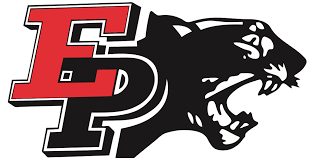 ERIE — For more than a decade, Chris Brown has been a fixture on the bench for the Erie boys basketball program.
After spending 10 years on Ryan Winckler's staff with the Cardinals and then the last two seasons with Winckler on the sidelines for the Erie-Prophetstown boys hoops co-op, Brown now has his own varsity program to run.
This past summer, Brown was tabbed to take the reins of the Erie-Prophetstown varsity girls basketball squad. He will inherit a Panther club that went 16-14 and won the Three Rivers Conference's East Division with a 9-2 mark two years ago, but slipped to a 3-23 finish last winter.
With a recent conference championship to build upon, along with the longstanding tradition of top-flight Prophetstown girls basketball teams and the upcoming fifth anniversary of Erie's 2016 Class 1A regional-title club, he is ready to dive in and get to work.
"I'm super-excited about this," said Brown, who along with Winckler graduated from Erie in 1996. His wife, the former Angie Keag, was a three-sport standout with the Cardinals and won the Class A state triple jump title in 1999. He was Winckler's varsity assistant and coached at the freshman and sophomore levels.
Succeeding 1989 Prophetstown graduate Julie Schroeder-Ranz, he follows in the path of a coach who guided the E-P co-op in its first two seasons after capping a four-year run with Erie by reaching the Sweet 16 in '16 after winning the Cardinals' second regional title, their first since 1985.
"Nervous? Absolutely, but I've got a lot of good people around me. I'll lean on Ryan a bit for advice, our fresh-soph coach, Amanda Abbott, was also a (varsity) coach at Fulton, and I've got a good relationship with Julie, too," Brown said. "Both the new A.D. at Prophetstown, Derick Cox, and (Erie A.D. Brian Howell) have been very helpful and insightful.
"My job is to try and get the energy and passion back and get both of the communities to support us. It can be hard, trying to rekindle the flame, but it still can be done. As a fresh-soph and assistant coach, you always have ideas, and my job was to offer up those ideas to Ryan. Becoming a head coach, now I'll have the chance to try them out myself."
The key to the Panthers' rebuilding project will be a nucleus of five seniors, all of whom are returning starters — the guard trio of Bailey Anderson, Alex Cannavo and Kara Schipper and forwards Makenzie Glassburn and Ella Heyvaert.
Glassburn led E-P with nine points and seven rebounds per game in 2019-20, earning second-team All-TRAC East honors, while Heyvaert (six points, five boards) was an honorable mention honoree.
With the potential indicated by a returning starting five combined with the excitement of having his own varsity program to run, the pause to the start of basketball season necessitated by the COVID-19 virus has mixed Brown's excitement with frustration.
"It's frustrating for everyone concerned," he stated. "Right now, I feel the most terrible for the girls."