The Davenport Assumption girls basketball team faced a tall task in Monticello on Wednesday night in a Class 3A regional semifinal.
That's because almost the entire Monticello roster was big and athletic. But the Knights used a gritty defensive and rebounding effort to neutralize the Panthers and earn their way to a 47-36 win at home.
Assumption (12-9) advances to the regional final against the winner of Waukon and North Fayette Valley tomorrow, which will take place on Saturday at 7 p.m. at Marion High School. 
Monticello came out aggressively attacking Assumption in the first quarter and got the Knights in foul trouble right away. The Panthers (12-7) were in the bonus with 46 seconds left in the first quarter.
But Assumption coach Katelyn McNamara switched from a man-to-man defense to a zone, and things began to change.
The game was tied at 12 after the first quarter as Assumption helped offset the fouling by forcing five turnovers.
After that, it was a struggle for the visitors to find anything easy offensively. Assumption used excellent defensive rotation in the zone and got in the passing lanes to knock balls away. The Knights also helped each other when the Panthers did get in the lane for an attempt and blocked out on rebounds.
It all added up to Assumption holding the Panthers to 29 percent shooting from the field for the game, including allowing just three field goals in the second half. The Knights out-rebounded Monticello, 36-19, and allowed just eight points in the lane and only six, second-chance points.
Lauren Herrig led the way for Assumption with 12 points and 10 rebounds, but Corey Whitlock (six rebounds), Allie Timmons (seven rebounds) and Dawsen Dorsey (five rebounds) also were huge on the glass. Timmons also finished with 12 points.
Sophomore Katie Anderson also came up big for the winners as she handled Monticello's defensive pressure in the fourth quarter when the Panthers were trying to rally. Anderson had 13 points, including three 3-pointers. She turned the ball over three times, but only one of the turnovers resulted in a layup on the other end.
But Anderson said the defensive effort of the whole team keyed the victory.
"We were really quick with our feet and our hands and were able to get some steals," Anderson said. "We did a good job of rebounding and challenging (their shots). We just had to play strong the entire game and everyone did that."
McNamara said the defensive switch also helped protect some of Assumption's post defenders, especially Whitlock and Timmons. Although Whitlock picked up two fouls in the first half, neither player was in foul trouble the rest of the game.
"I am really proud of defensive execution, especially in the second half. We kind of knew that their strengths were our weaknesses. They have some posts that really can do some damage. But credit our players for fighting and challenging everything (Monticello) tried to do. I thought this was a really gritty effort and it was terrific to see," McNamara said.
While Olivia Wardlow, Anna Wohlers and Chaney Steffen did not score much, the trio were big on the defensive end as Wohlers had four rebounds and Steffen snagged another three boards. Wardlow finished with three steals.
"We came out and just got stop after stop after stop and that allowed us to get a big lead (36-22) in the third quarter," McNamara said.
While Assumption did lead the entire second half, Monticello made a charge at the beginning of the fourth quarter to make things interesting. The Panthers scored six straight points to cut the Knights' edge to 36-28 with 6:46 left in the game.
But that's when Herrig keyed an important sequence. Anna Wohlers missed the front end of a one-and-one, but Herrig grabbed the rebound while falling out of bounds and passed it to Timmons, who hit a short jumper. Herrig then grabbed a Panthers' miss on the next possession and came down and calmly buried a 3-pointer to push the hosts' lead back to 41-28.
"She has two speeds, fast and faster and Lauren just made sure that (Monticello) had no second chances down there," McNamara said. "She's just everywhere."
After that Anderson hit a running jumper in the lane and buried two big free throws to take any final thoughts of a comeback away from the visitors.
"I was just really proud of how the kids handled the pressure and crowd in the second round of regionals," McNamara said. "It can get emotional and we have a very young team who looks up to those two seniors (Timmons and Herrig) and I thought they just did a spectacular job of handling all that pressure."
Maddie Fellinger had nine points for Monticello while Jordan Kuper added eight points and seven rebounds. Panthers coach Donnie Kremer said he was proud of his team's season and the contributions of seniors Fellinger, Sydney Hansen and Aspen Gillmore. But he said the rebounding and too many missed easy shots was too much to overcome.
"Assumption just out-hustled us to the ball," Kremer said. "We put a body on them but we knew never got back into them. Give them credit, they were scrappy and gritty and got those rebounds. And it was not just one player for them, it was all of them. We also did not finish around the basket. We got the (offensive) looks we wanted but just didn't make the shots."
021319-qct-spt-assumption-bkb-001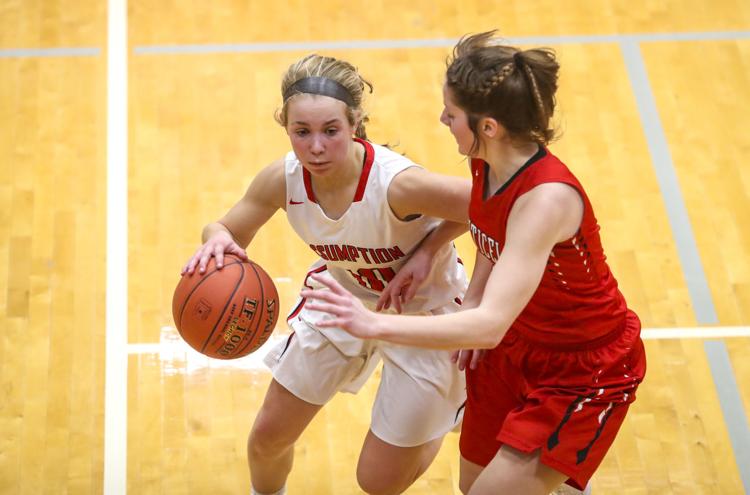 021319-qct-spt-assumption-bkb-002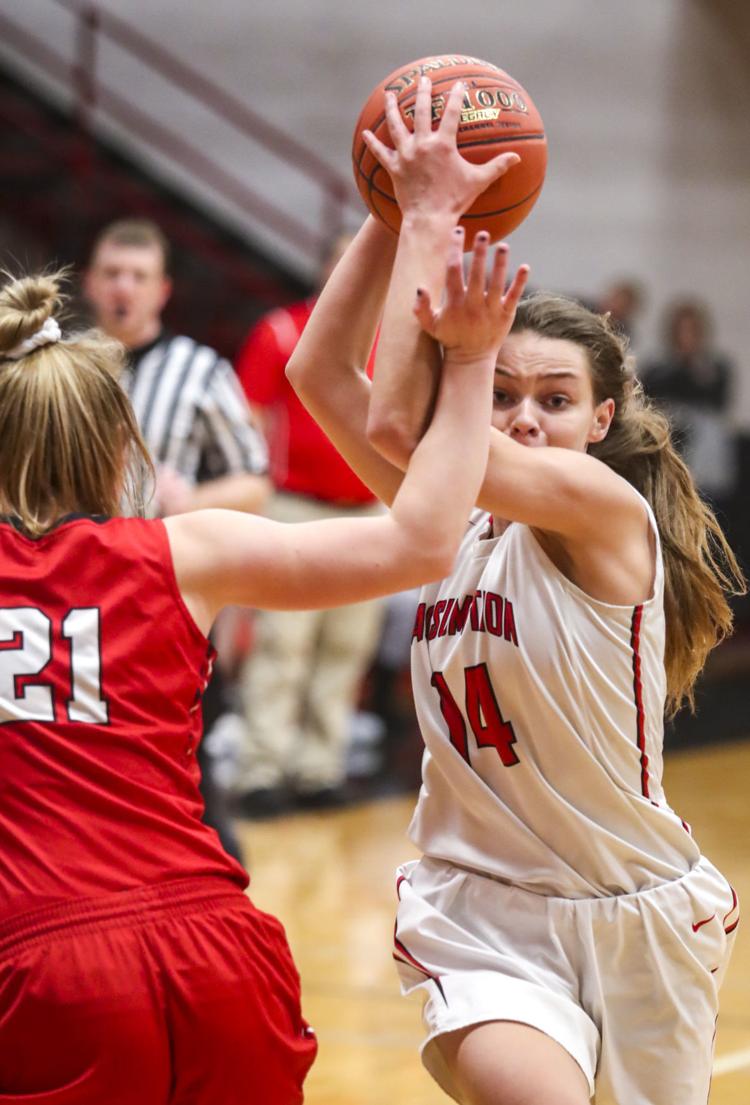 021319-qct-spt-assumption-bkb-003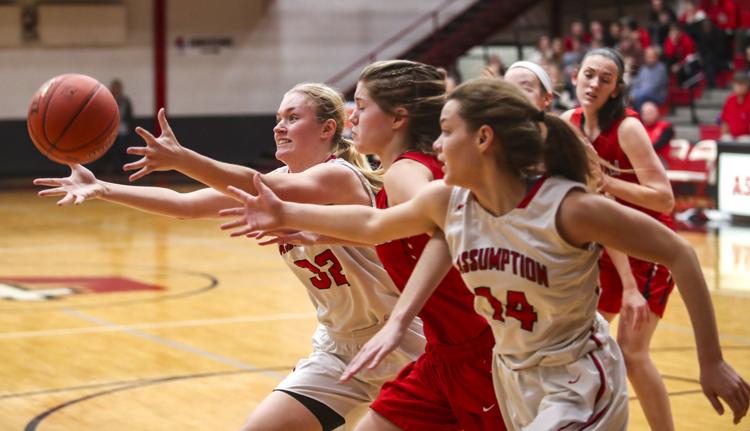 021319-qct-spt-assumption-bkb-004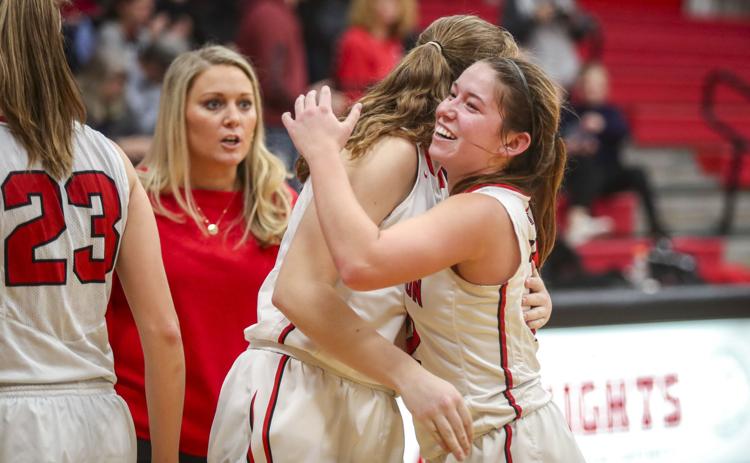 021319-qct-spt-assumption-bkb-005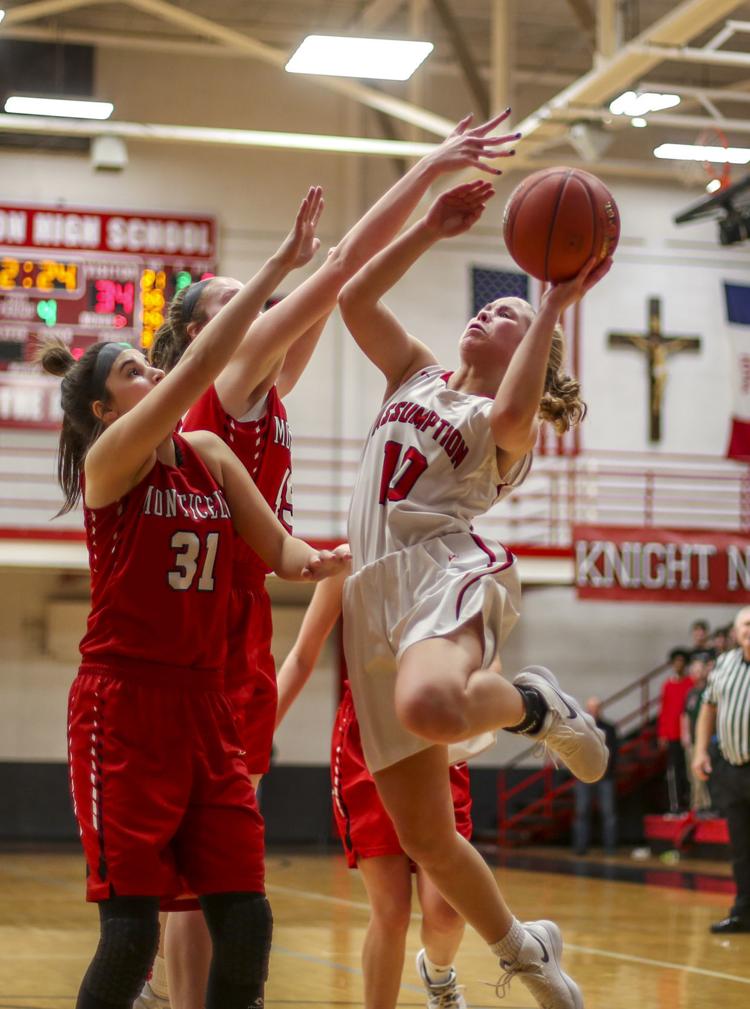 021319-qct-spt-assumption-bkb-006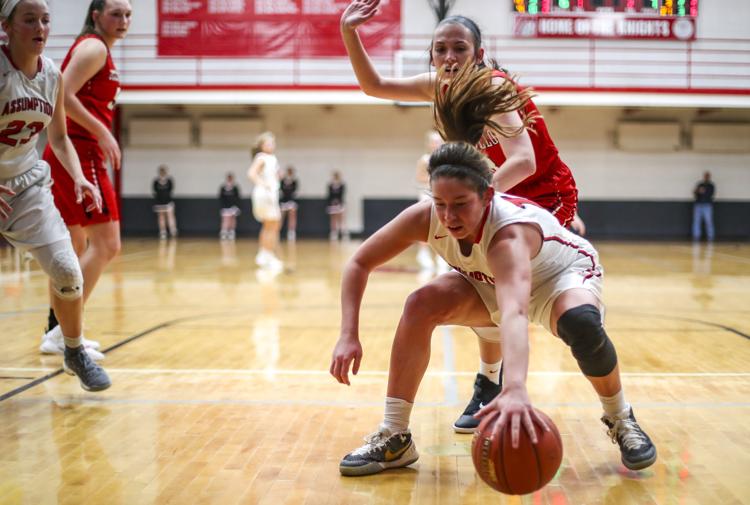 021319-qct-spt-assumption-bkb-007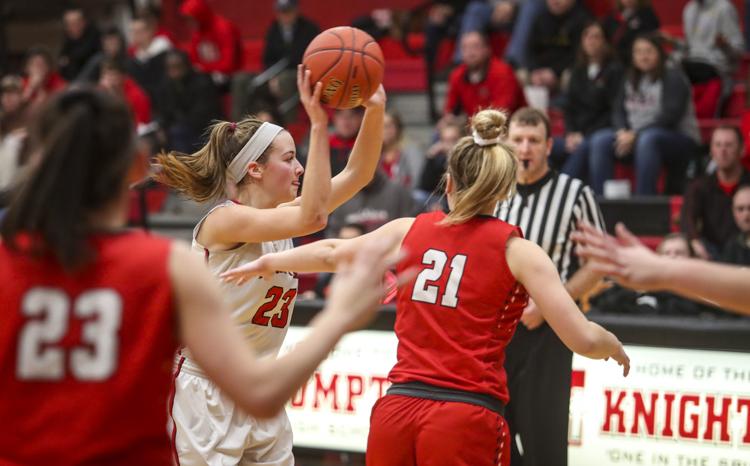 021319-qct-spt-assumption-bkb-008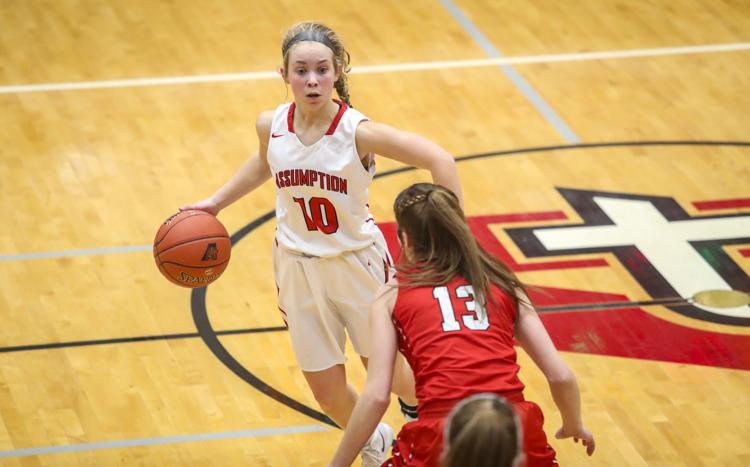 021319-qct-spt-assumption-bkb-009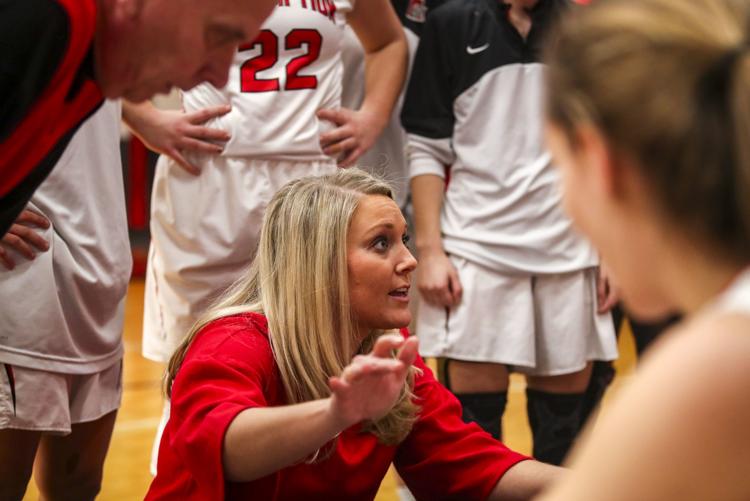 021319-qct-spt-assumption-bkb-010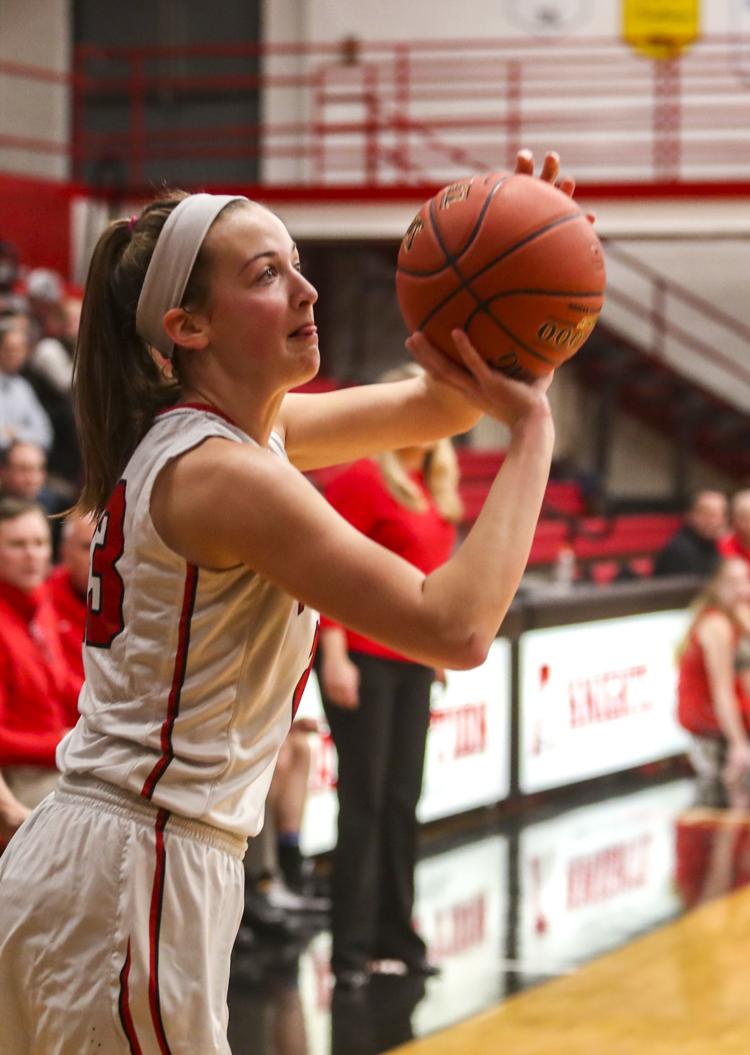 021319-qct-spt-assumption-bkb-011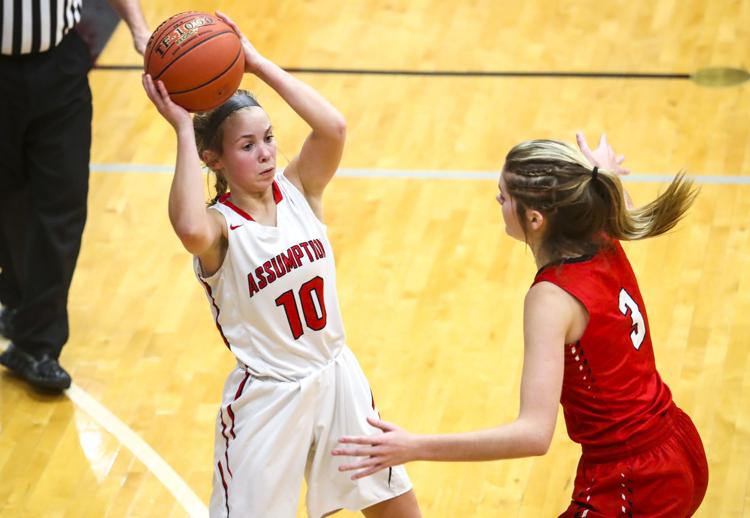 021319-qct-spt-assumption-bkb-012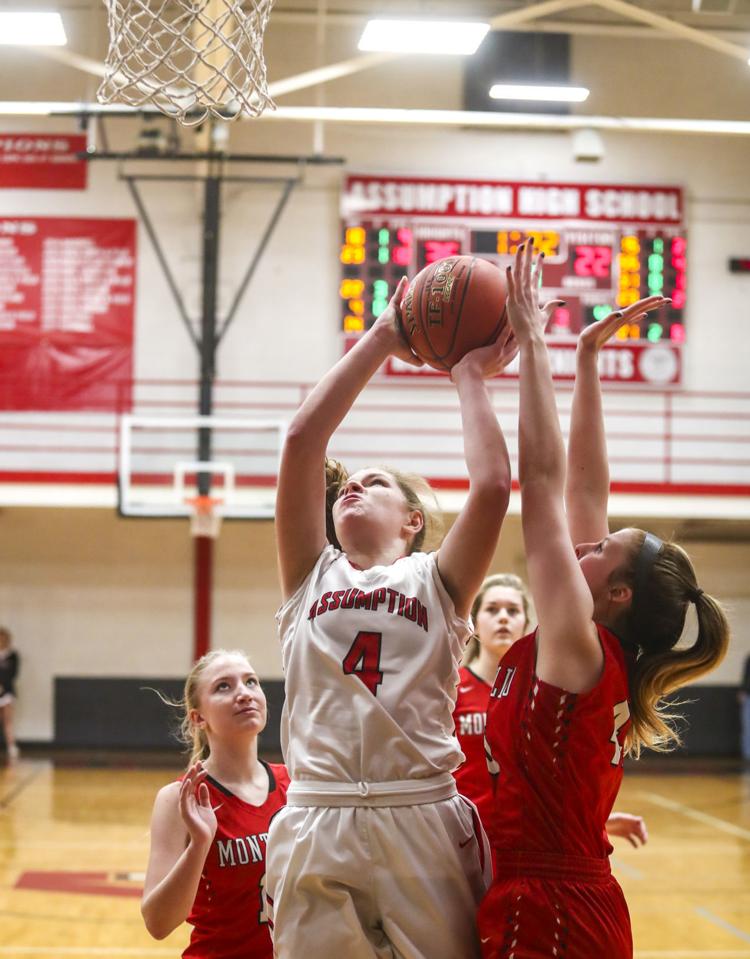 021319-qct-spt-assumption-bkb-013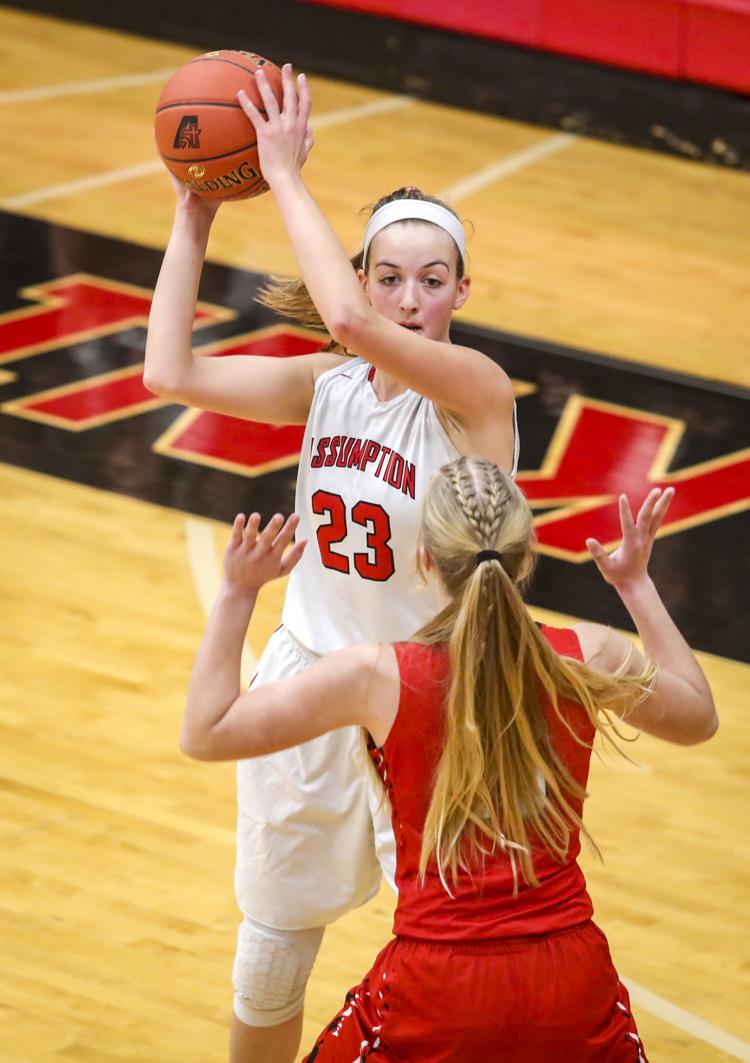 021319-qct-spt-assumption-bkb-014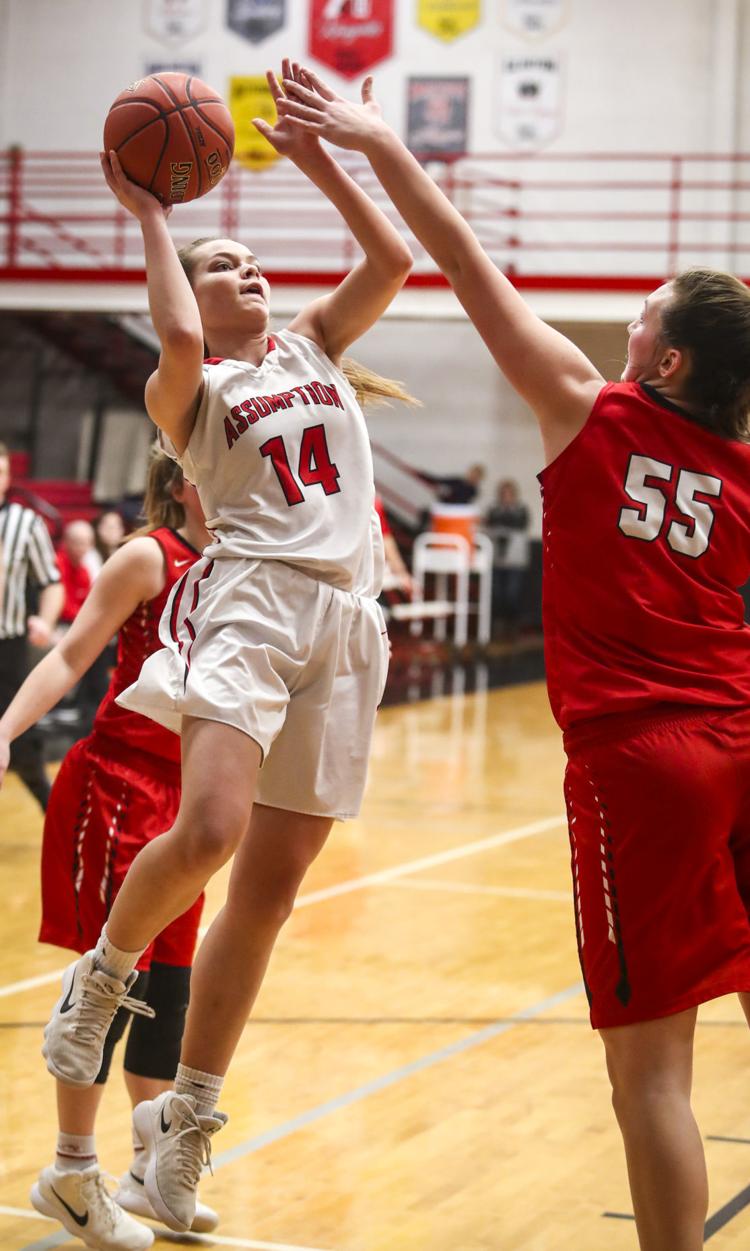 021319-qct-spt-assumption-bkb-015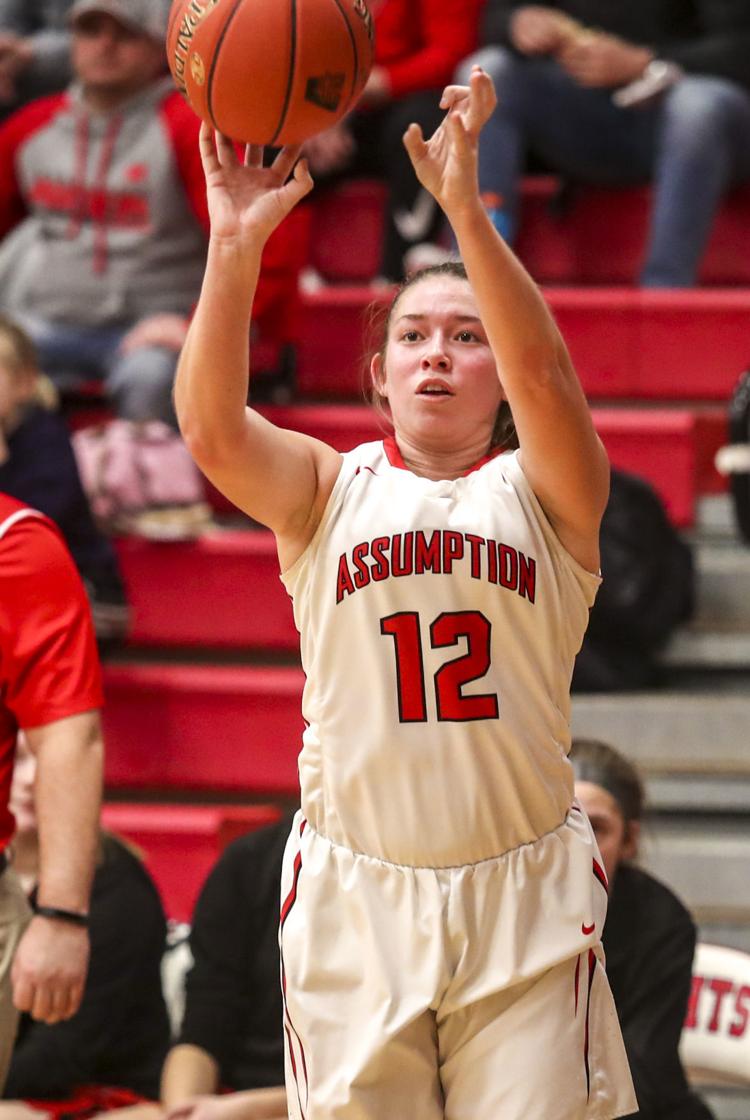 021319-qct-spt-assumption-bkb-016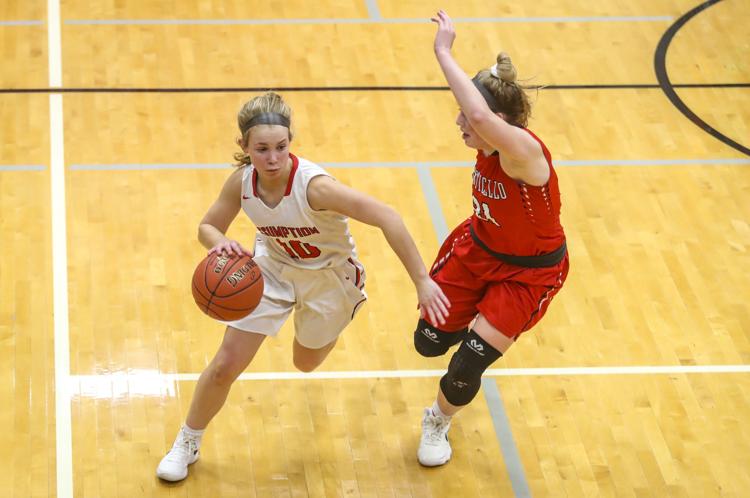 021319-qct-spt-assumption-bkb-017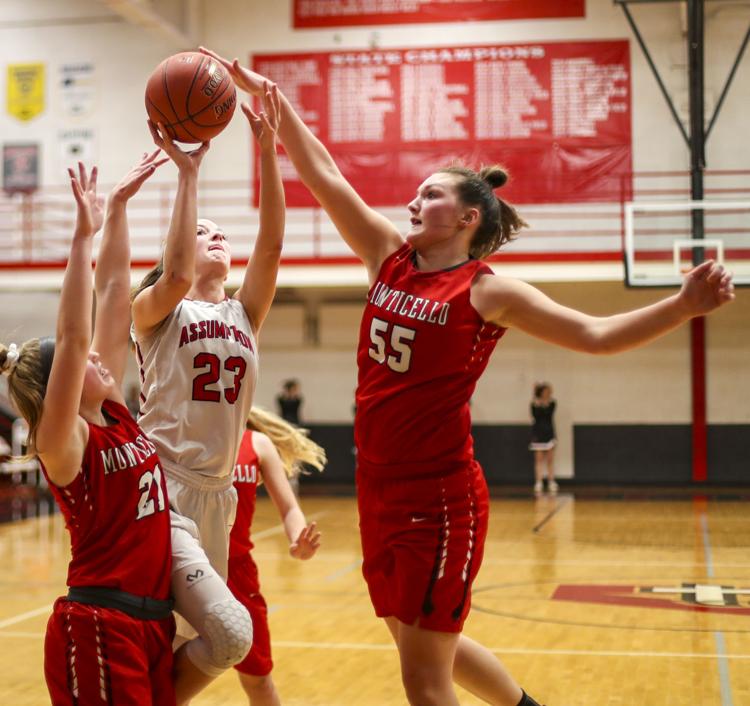 021319-qct-spt-assumption-bkb-018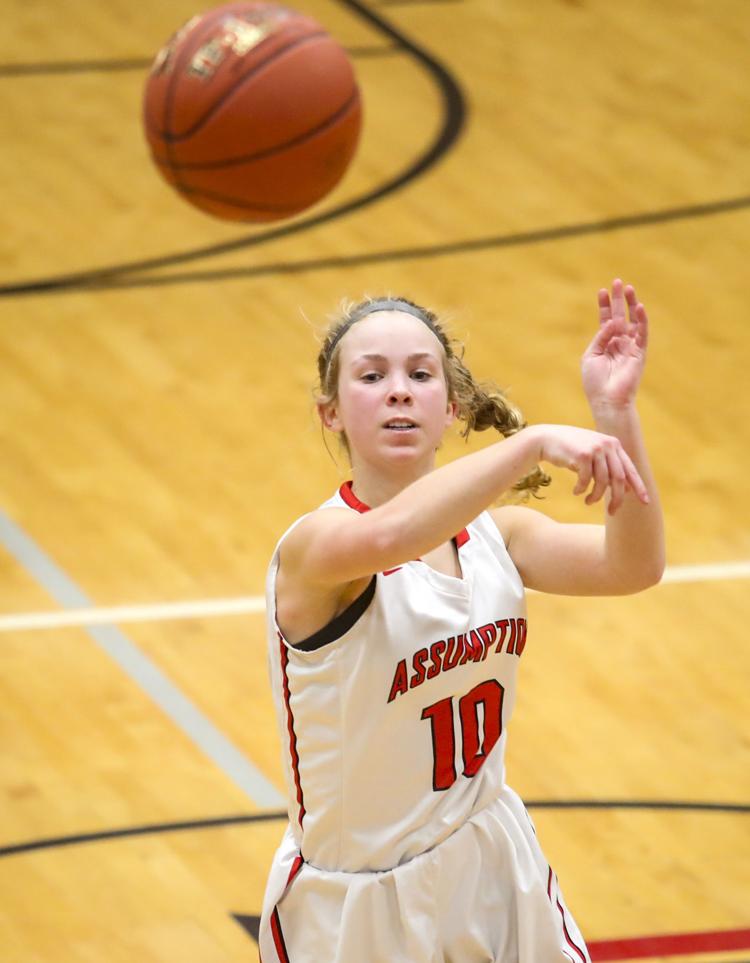 021319-qct-spt-assumption-bkb-019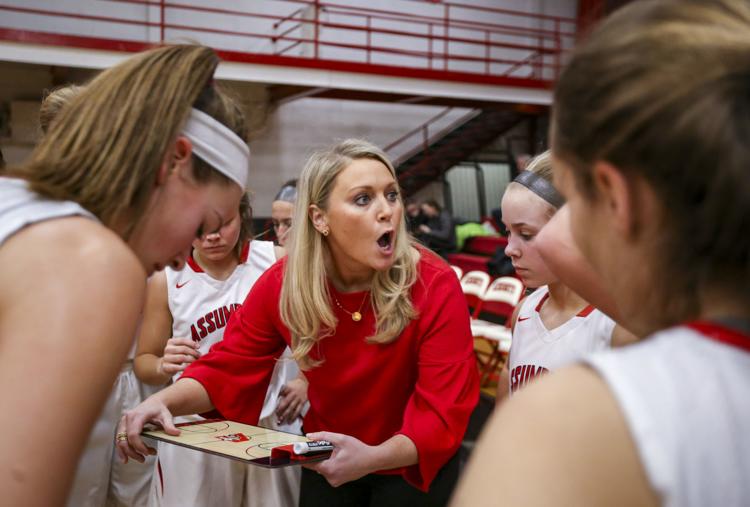 021319-qct-spt-assumption-bkb-020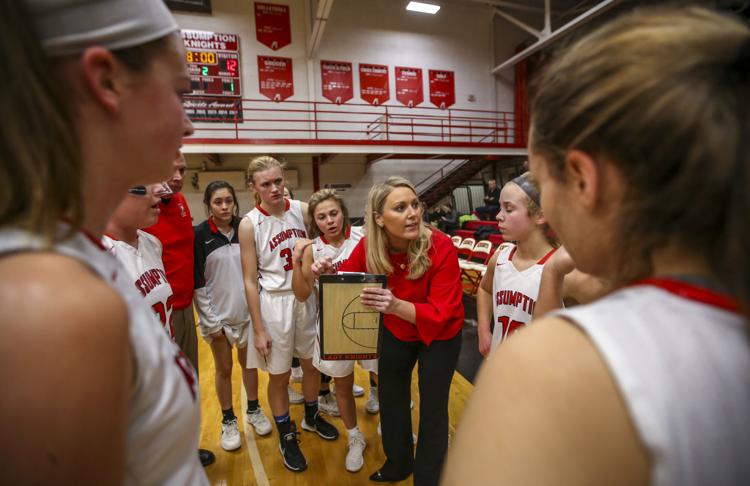 021319-qct-spt-assumption-bkb-021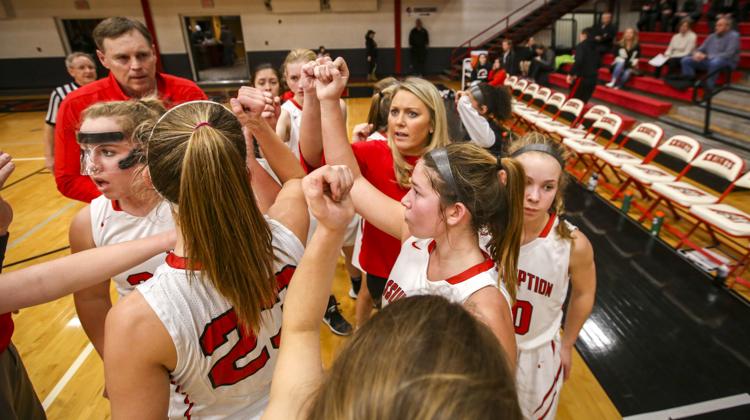 021319-qct-spt-assumption-bkb-022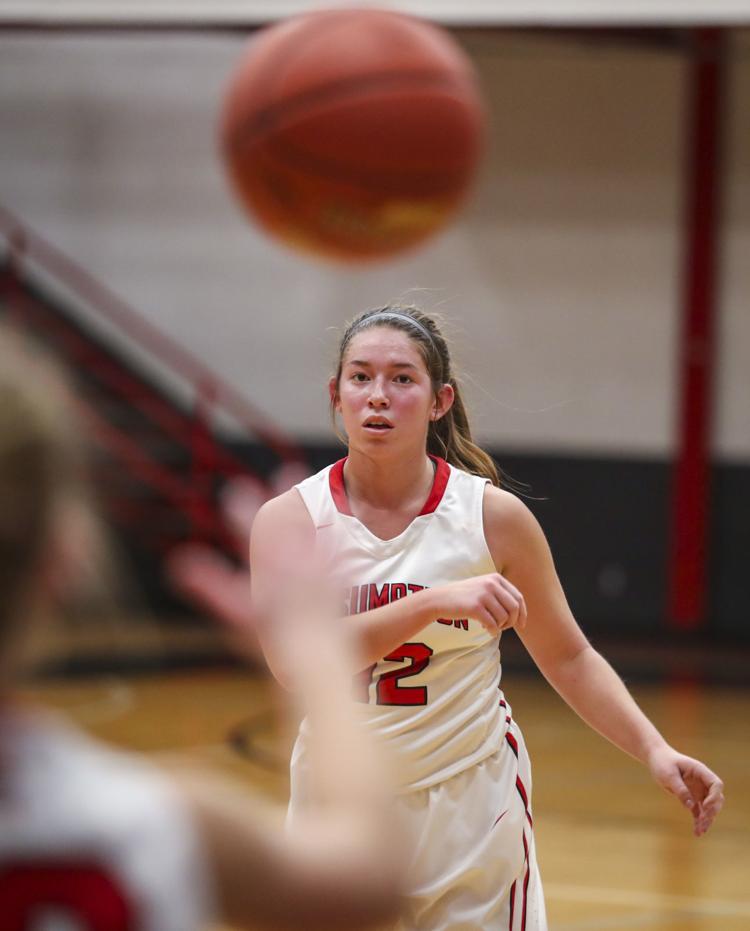 021319-qct-spt-assumption-bkb-023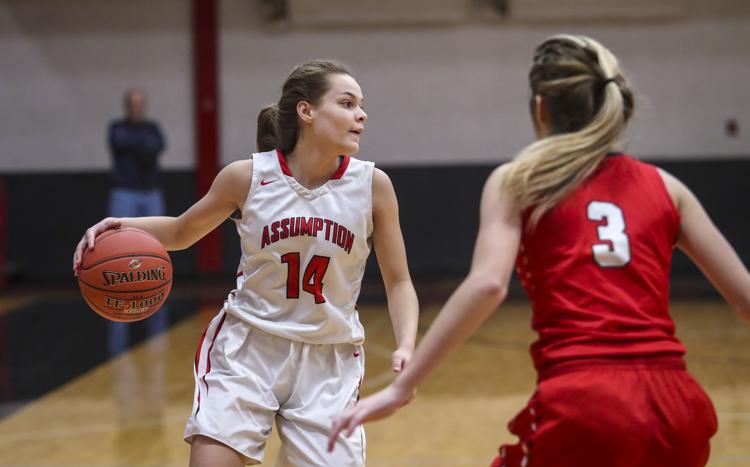 021319-qct-spt-assumption-bkb-024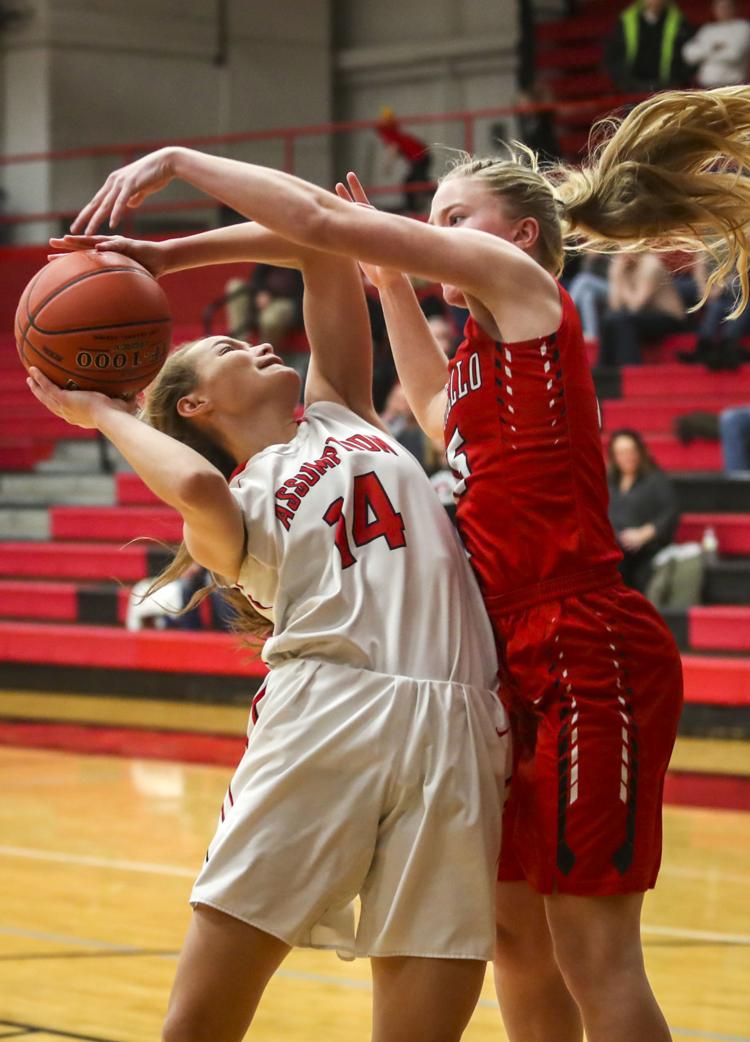 021319-qct-spt-assumption-bkb-025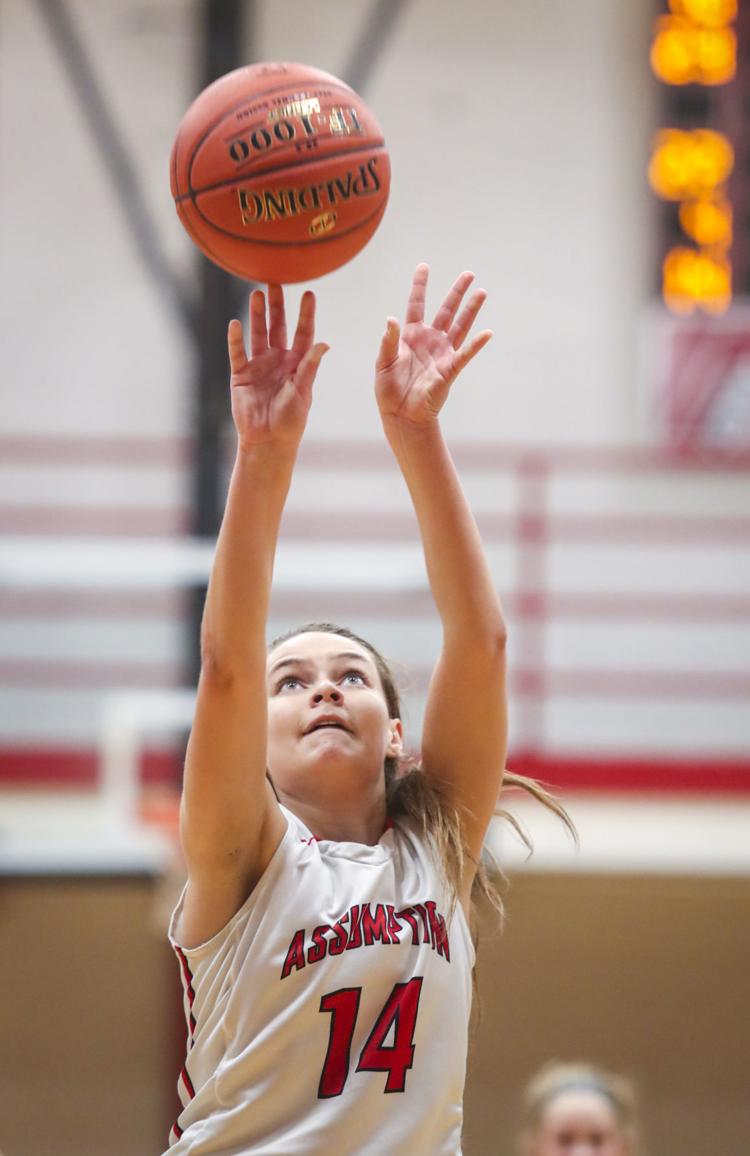 021319-qct-spt-assumption-bkb-026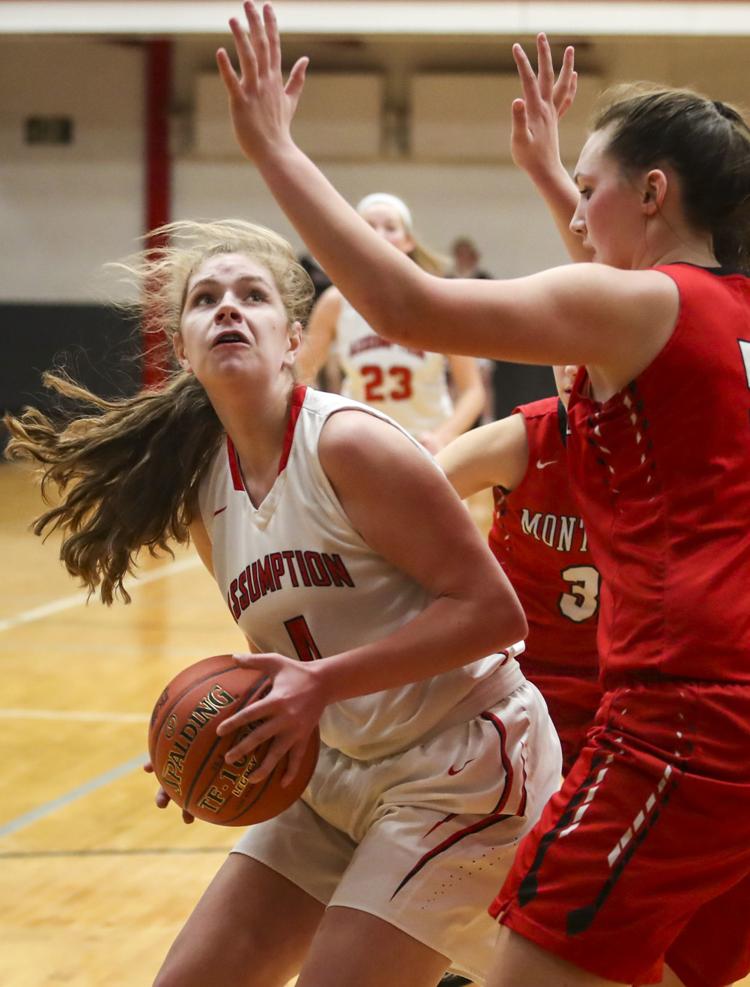 021319-qct-spt-assumption-bkb-027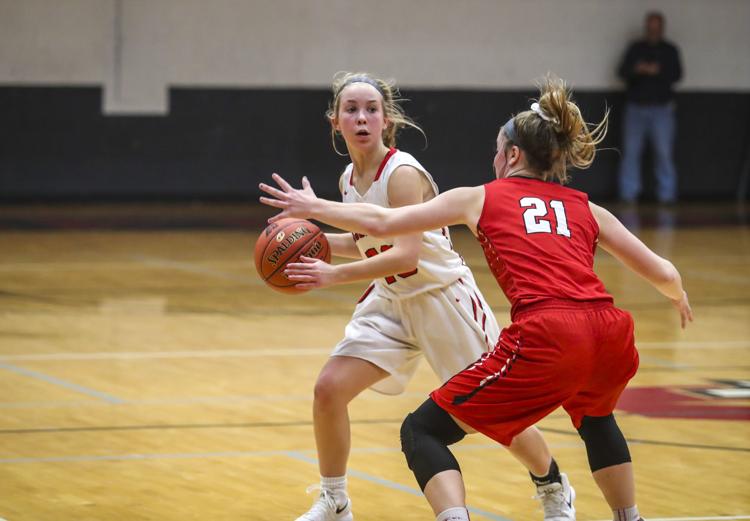 021319-qct-spt-assumption-bkb-028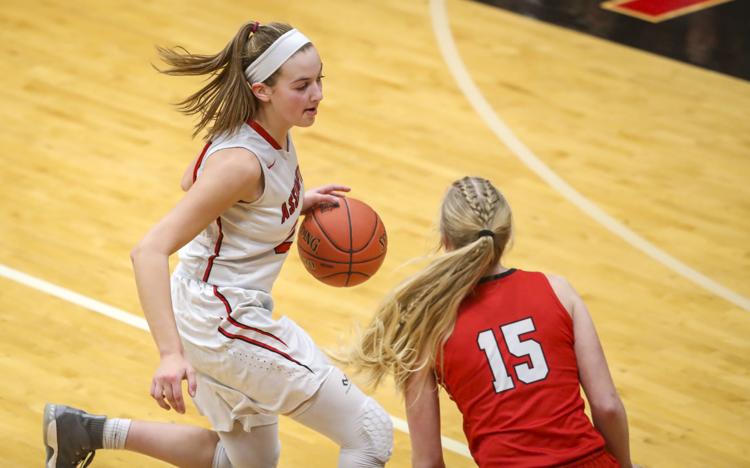 021319-qct-spt-assumption-bkb-029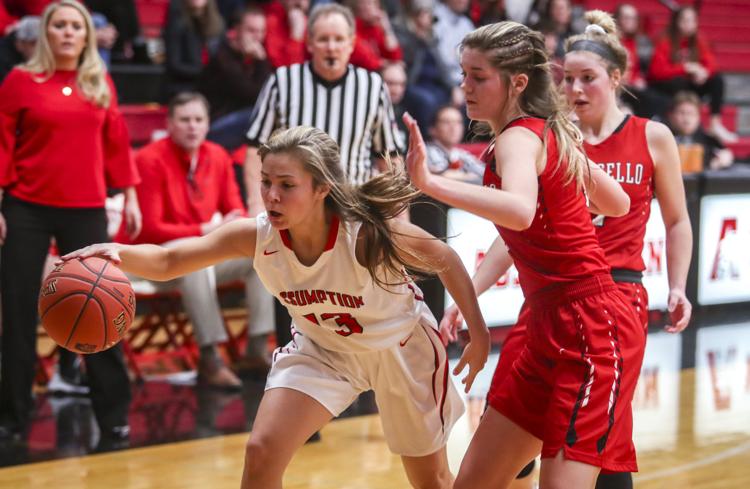 021319-qct-spt-assumption-bkb-030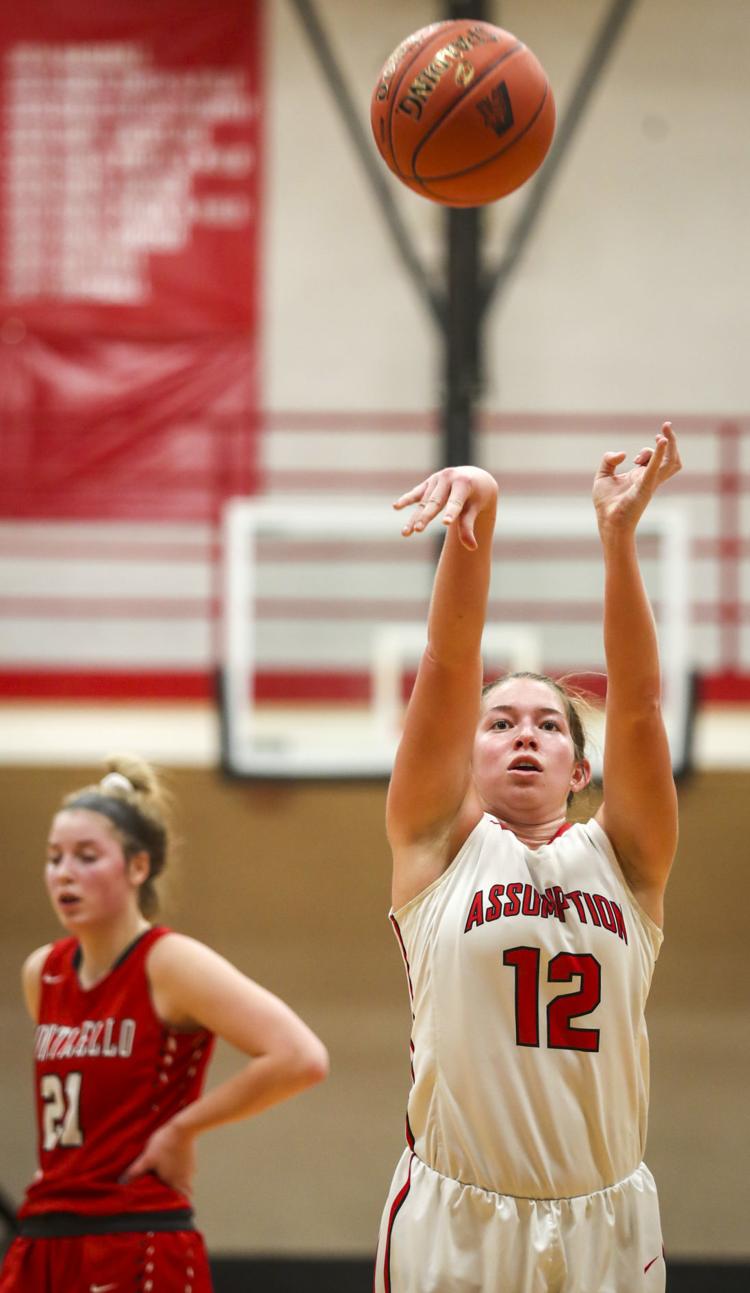 021319-qct-spt-assumption-bkb-031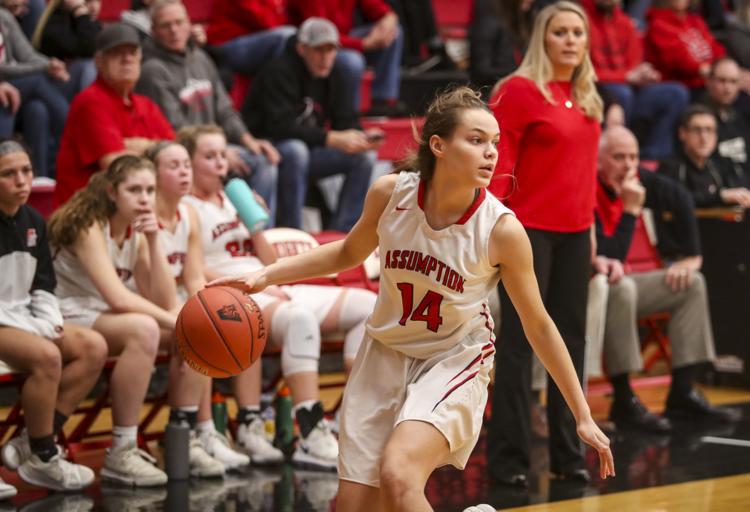 021319-qct-spt-assumption-bkb-032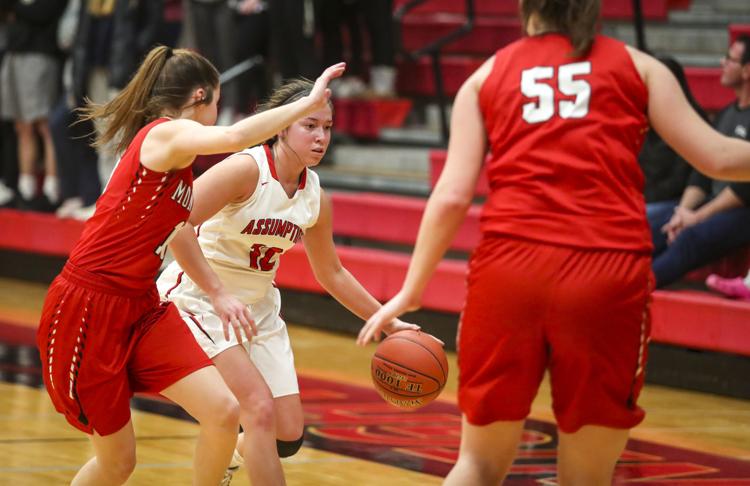 021319-qct-spt-assumption-bkb-033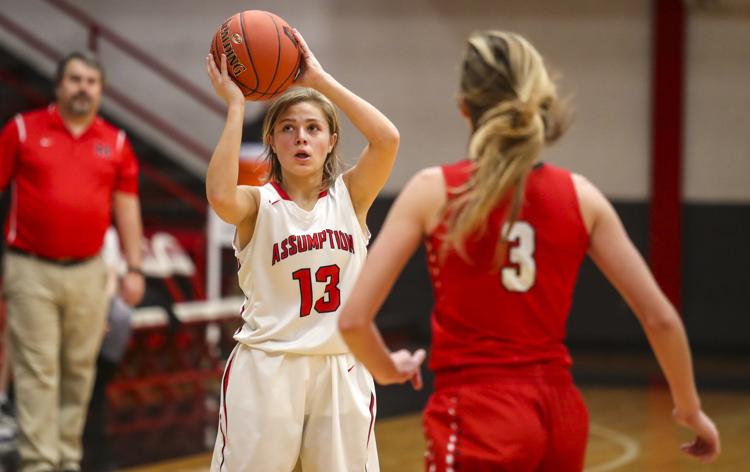 021319-qct-spt-assumption-bkb-034