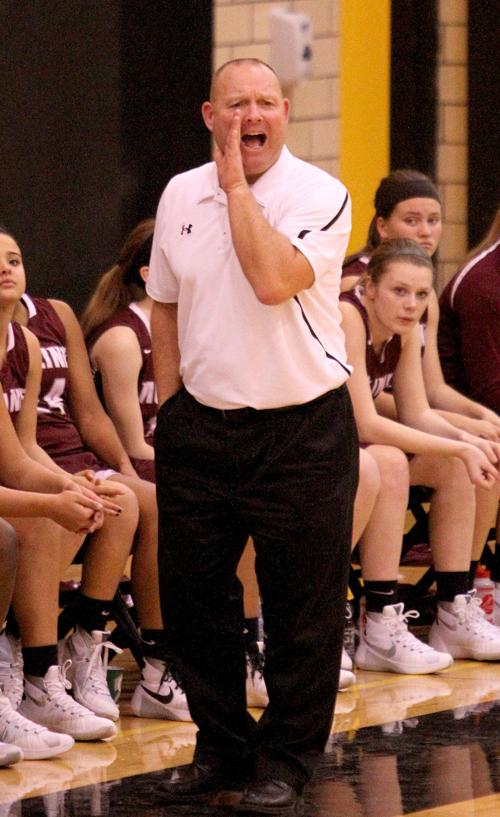 With a long history of success on his coaching resume, Steve Ford hopes he can add to that in his next venture.
But he knows it could be a challenging endeavor.
On Saturday, it was announced that Ford is the new girls basketball coach at Alleman High School. He takes over for Megan Delp, who resigned the position last month after finishing her fourth season with a 37-77 overall record and 3-41 mark in Western Big 6 Conference games.
In what was a quick turnaround, Ford said he was the final candidate interviewed for the position on Friday and was offered the job Friday evening.
"I'm very thankful for the opportunity the people at Alleman gave me and I'm very excited," said Ford on Saturday.
"People asked me if I was ready to get back into it and I would always say that it would have to be the right position for me to really go for it. It just happened to be that Alleman was the perfect fit, timing, opportunity. I'm very excited about this."
Ford proved that he knows how to coach winning teams. He led the Moline High School girls program from the 1999-2000 season through the 2015-16 campaign, compiling a 359-177 record with 12 20-win seasons and a 31-2 record in 2009-10. He won 10 regional titles, two sectional crowns and advanced to the eight-team Class AA state tournament in the 2001-02 season, losing in the quarterfinals.
He is just the sixth coach of the Alleman program since its inception in 1975.
That the 54-year-old physical education teacher at Moline High School is getting back into the coaching game is not surprising.
"I only stepped down so I could watch my daughter play basketball," said Ford, whose daughter, Hannah, played one year at Black Hawk and finished at St. Ambrose, graduating in the spring of 2019. "I didn't have enough of it. For a few years there, I watched my daughter play and enjoyed that. I was ready to get back into it."
In an email to Alleman parents, principal Sara Stroud wrote:
"Steve is a coach that loves the game, has a vision, values relationships, is highly competitive and sets the bar high for his players. He focuses on player development, evaluation of players and has experience in building a program through collaboration, effective communication and goal setting.''
Just how Ford goes about rebuilding the girls' program is still up in the air. He said he has not yet met with any returning players and now can't have contact because of limitations surrounding school closures caused by the COVID-19 pandemic.
Ford said that he had not yet begun to assemble his staff, but that he would speak to those who coached with Delp to gauge interest in staying on.
While starting his Moline tenure with seven straight 20-win seasons may be a little too much to ask to be repeated at Alleman, Ford is hoping that his enthusiasm helps turn around the program that finished 3-26, and went winless in 14 Western Big 6 Conference games this past season.
"There's a challenge ahead because they had some struggles last year," Ford said. "I'm just excited to get back into teaching on the floor and hopefully my passion will be contagious to the girls."
Get in the game with our Prep Sports Newsletter
Sent weekly directly to your inbox!