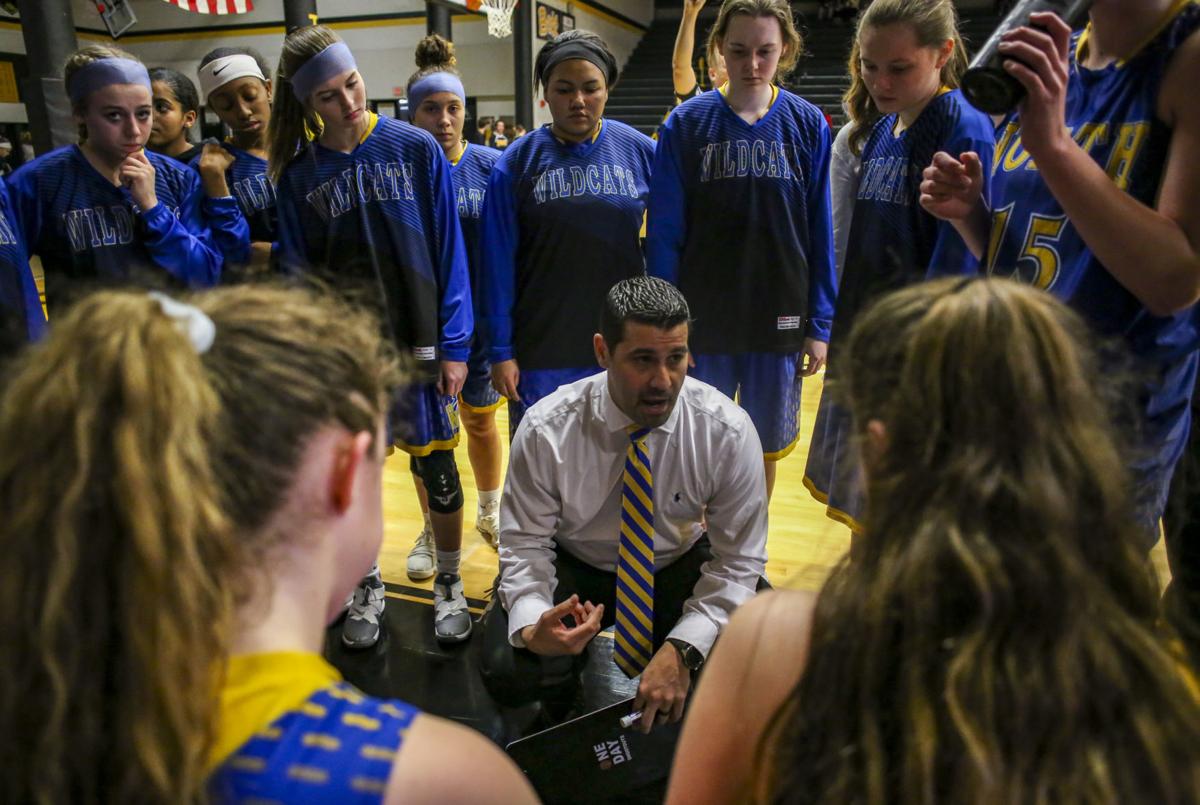 Matt Hoeppner called it a family decision.
Hoeppner was approved earlier this month as the head girls basketball coach at West Liberty High School, resigning the same post at Davenport North.
Hoeppner was 26-19 in two seasons with the Wildcats after serving as the sophomore coach at Rock Island for nine seasons. He initially applied for the head football position at Davenport North and then was informed it would be unlikely he could coach both football and basketball for the Wildcats.
At about the same time, Hoeppner was made aware of the coaching vacancy at West Liberty and inquired about the position. The Wildcats promoted offensive coordinator Adam Hite to head football coach in April.
"I went with my soon to be son-in-law and we coached a boys AAU team up in Milwaukee, and I came home and told my wife I'm not ready to be done coaching basketball if I do get this football job," Hoeppner said. "I just threw in for it and between the time of finding out I didn't get the (football) job and my actual interview at West Liberty, we found out my oldest stepdaughter is now pregnant and lives in the Iowa City area.
"So part of the decision came that if I was coaching in that direction, we would be able to see our grandchild that much more often because we'd be in that area."
Hoeppner's wife, Ericka, is from West Liberty and has several relatives in the area, including Sailor Hall, a cousin who was a freshman on the West Liberty basketball team this past year.
"There will be like six of my extended family relatives that will be in my program up at West Liberty," Hoeppner said. "Things just kind of fell in place for it."
Hoeppner is a coordinator for Gear Up, a grant-funded program that helps prepare students for college. He'll still work in the Davenport school district while commuting to coach the Comets.
The North job he leaves behind should be an attractive one.
The Wildcats are four years removed from a state tournament appearance and have gone 82-34 the past five seasons.
The Wildcats graduate just one senior and return 90 percent of their scoring from last year, including first team all-conference guard Bella Sims, who averaged 11.1 points, 4.2 rebounds, 3.6 assists and 2.9 steals per game.
"The kids there are phenomenal and they continued to be phenomenal even when this happened," Hoeppner said. "It was a very hard decision for me because I work in the school, work directly with a lot of the kids there. It's very hard, but there's definitely potential to make a run at state this year."
Hoeppner has his work cut out for him at West Liberty.
The Comets were 7-14 last year and have had just one 10-win season in the last 13 years. With the exception of leading scorer Macy Akers, West Liberty brings back its other four starters.
Hoeppner pointed to the athleticism of the team, which features long jump state champion Macy Daufeldt, as one of its biggest assets. Daufeldt averaged 8.0 points per game while Hall averaged 7.9 points and 5.3 rebounds.
"Very hard-working, blue collar, a lot of four-sport athletes," Hoeppner said. "You have a lot of kids that want to work hard and want to be good, just like you had at North. It's that same thing, coaching them to keep shooting but also keep doing their other sports because that's what is going to make you better.
"It's going to take somebody to come in and give it time, kind of like (previous girls coach) Ron O'Brien did here at North. Come in and work hard with the kids, especially when they want to work hard and want to be successful."
Get in the game with our Prep Sports Newsletter
Sent weekly directly to your inbox!