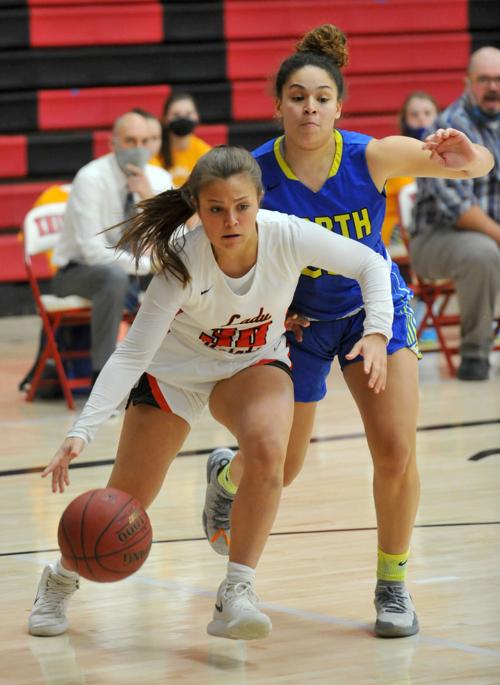 Class 3A
Who: Davenport Assumption (7-11) vs. No. 12 Solon (17-5)
Where: North Cedar Jr/Sr High School, Clarence
At stake: Winner advances to the state tournament at Wells Fargo Arena in Des Moines
Assumption's key players: A.J. Schubert, 6-2, soph. (12.4 ppg., 7.3 rpg.,); Dawsen Dorsey, 5-10. jr. (6.4 ppg., 2.3 spg.,); Maddie Loken, 5-9, jr. (7.4 ppg., 32.3 3fg%)
Solon's key players: Callie Levin, 5-9, fr. (19.4 ppg., 4.8 rpg.); Makinley Levin, 5-9, jr. (9.6 ppg., 83.3 ft%); Elly Holubar, 5-7, jr. (4.5 ppg., 9.3 rpg.)
Need to know: After not winning a road game all regular season, the Knights have won two straight away from Davenport in the postseason. They have allowed under 40 points in those back-to-back postseason victories. The Spartans have not lost to a 3A team (11-0) or a team below .500 (9-0) yet this season. Solon has won nine of its last 11 contests.
Who: No. 9 West Liberty (16-5) vs. No. 5 West Burlington (20-1)
Where: Wapello High School
At stake: Winner advances to the state tournament at Wells Fargo Arena in Des Moines
West Liberty's key players: Finley Hall, 5-7, soph. (15.0 ppg., 5.5 rpg.); Sailor Hall, 5-6, jr. (13.2 ppg., 4.9 apg., 3.8 spg.); Macy Daufeldt, 6-0, jr. (14.2 ppg., 8.0 rpg.)
West Burlington's key players: Sydney Marlow, 5-8, sr. (13.8 ppg., 5.0 spg.); Abbey Bence, 5-7, soph. (13.1 ppg., 7.3 rpg.); Annaka Harris, 5-7, sr. (9.4 ppg., 3.8 apg.)
Need to know: Over a six-game winning streak, the Comets have allowed over 45 points once. Against teams with a winning record, West Liberty is 5-5 and has yet to beat a top-5 opponent. With an average of 18 steals per game, the Falcons have the third most steals in 3A, 10th most in the state. West Burlington hasn't given up more than 60 in its seven-game winning streak.
— Compiled by Zach Martin