DES MOINES — By Grace Boffeli's own admission, the last possession could have come down to the flip of a coin.
With 1.4 seconds left in the Class 4A state championship Saturday, Marion had an inbounds at half-court, trailing North Scott by one point.
Leah Van Weelden's lob found Riley Wright on the low block, and Wright had enough time to dribble and put up a shot.
Before the ball ricocheted off the backboard, the North Scott celebration had begun at Wells Fargo Arena as the No. 2 Lancers eked out a 50-49 win over top-ranked Marion, claiming their second state title in three seasons, second in program history.
"We had good defense on them but Marion is really quick with the ball," said Boffeli, who was named the captain of the all-tournament team after leading the Lancers with 24 points. "It was just a 50-50 shot and it went our way.
"It feels amazing because it took us a while to win our first one, and it's amazing we've won two state championships in three years."
Marion executed the inbounds play to perfection, but Presley Case contested the shot just enough to force Wright to overcompensate as the Lancers (22-3) once again bested the Indians (23-2) after winning in overtime in the 2017 title game.
"That's a credit to our girls, they went out and executed from the pass, to the screen to where we were going to go through," Marion head coach Corby Laube said. "I knew our girls would execute in the end, but it really doesn't come down to the last play, any one play in the game can make a difference."
Marion had no answer for Boffeli in the first half. The Indians came out in man, which Boffeli quickly destroyed with 12 points in the first quarter. A zone in the second quarter didn't fare much better as she scored nine more points and had 21 in the half as North Scott held a 33-25 lead and Marion had three players in foul trouble.
"Marion is a really good team, they're a good offensive and defensive team, but I don't think they were ready for us on the offensive side," Boffeli said. "We just came out ready to rock and it was a fun night for us."
Finally, Marion resorted to throwing three defenders at her and collapsing the lane, and it was effective, with Boffeli held to just three points in the second half.
But the early damage had been done.
"We knew we had to guard her hard so we've been working on our post defense in the past few days, but we just couldn't guard her at first," Marion senior Randi Wright said. "We tried a few techniques, but she's a great player. She dominated the first half."
You have free articles remaining.
With Boffeli neutralized, Marion clawed back into the game, taking a 46-43 lead — its first since the first quarter — on a 3 from Kayba Laube.
Sam Scott answered back with a 3, and Boffeli gave the Lancers a 47-46 lead with a free throw.
"Everybody's included, everybody was there tonight, everybody was hyping it and it just made it so much better," said Scott, who finished with nine points. "It makes it really easy when everyone collapses on (Boffeli).
"Even if we don't make some, we make them when they count."
Riley Wright gave Marion a 49-47 lead with a three-point play with 1:57 left in the game. Marion had a chance to extend the lead but couldn't convert on its next opportunity.
And for all the points Boffeli scored, it was an assist that won the game as she took the ball in the lane before kicking out to Brooke Corson, who nailed a 3 from the top of the arc to give North Scott a 50-49 lead with 40 seconds left.
"When I looked and saw Brooke Corson, I knew she was going to hit the 3, and she knocked it down to give us a big momentum booster," Boffeli said. "She's worked super hard in practice and especially in the state tournament games, she's been a big part of our team, and I just had confidence in her."
Riley Wright's shot on the ensuing Indians' possession missed and was rebounded by Boffeli. The Indians fouled Boffeli four straight times to send her to the line.
She missed the front end of a one-and-one, Wright rebounded and had a fast break but was fouled by Rylie Rucker at half-court before she could hit an open teammate under the basket, setting up the final play.
"I knew they were going to go some type of lob," North Scott head coach TJ Case said. "We could have switched some screens but we hadn't done that all year and I really didn't want to. We wanted to go the way we got but she missed it and we'll take it."
Boffeli was joined on the all-tournament team by Chloe Engelkes, who scored five points and averaged 9.7 points in three games. The Lancers return several key pieces from this team, including Boffeli, Scott and Presley Case, who finished the tournament with a Class 4A record 19 assists.
But TJ Case knows it will be tough to replace their five seniors — especially Corson, Engelkes and Rucker — who leave the program two-time state champions.
"We'll be sad to see them go, they've been huge for us," Case said. "Those girls have been girls that have put different things aside and said we'll do this together."
North Scott vs Marion girls state basketball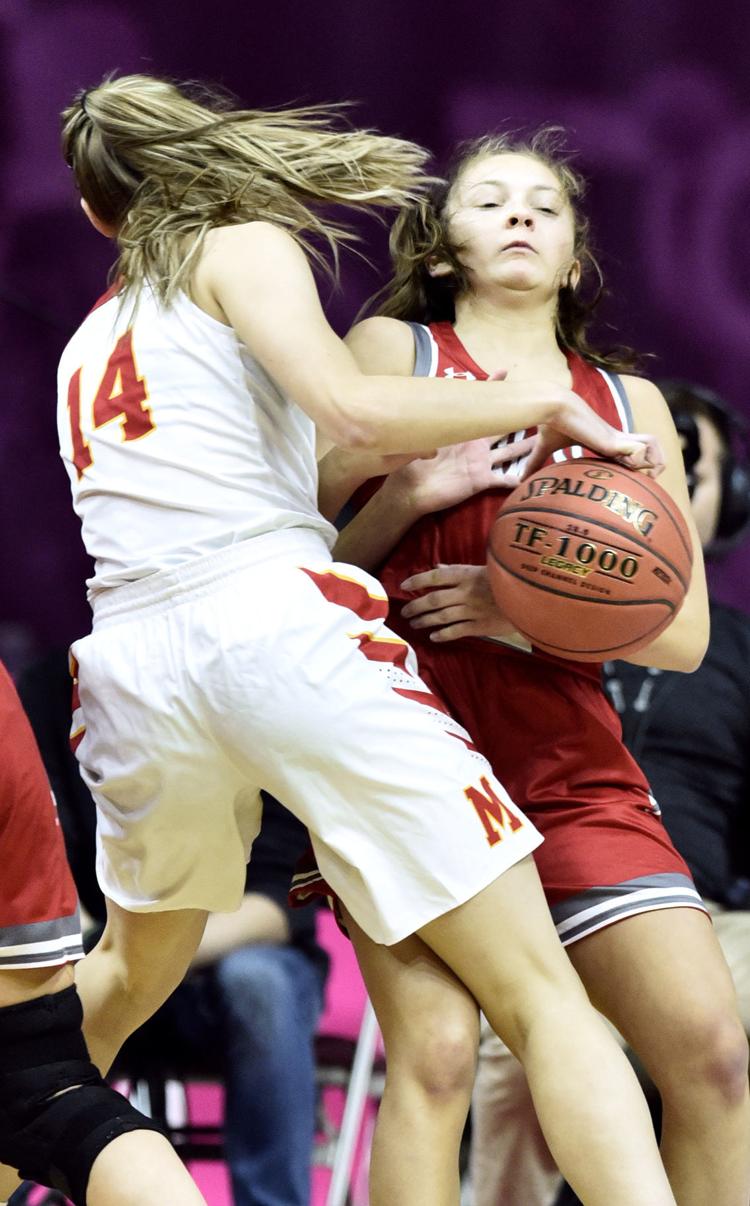 North Scott vs Marion girls state basketball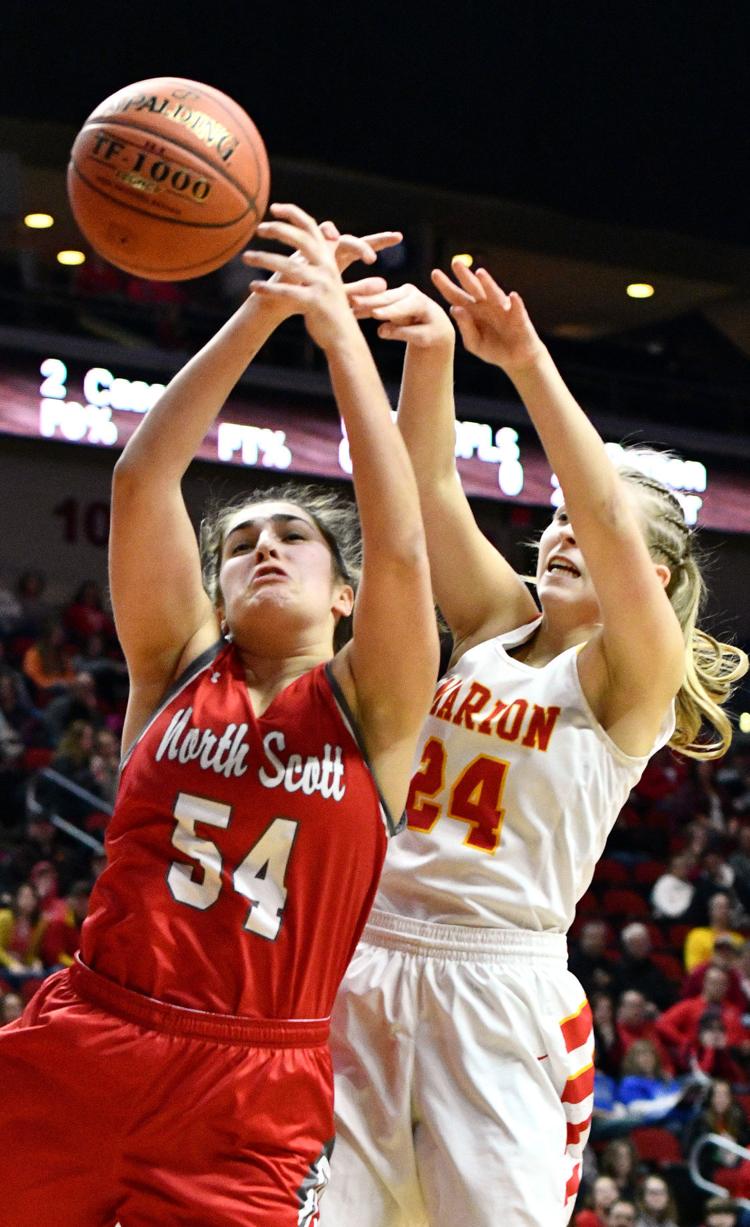 North Scott vs Marion girls state basketball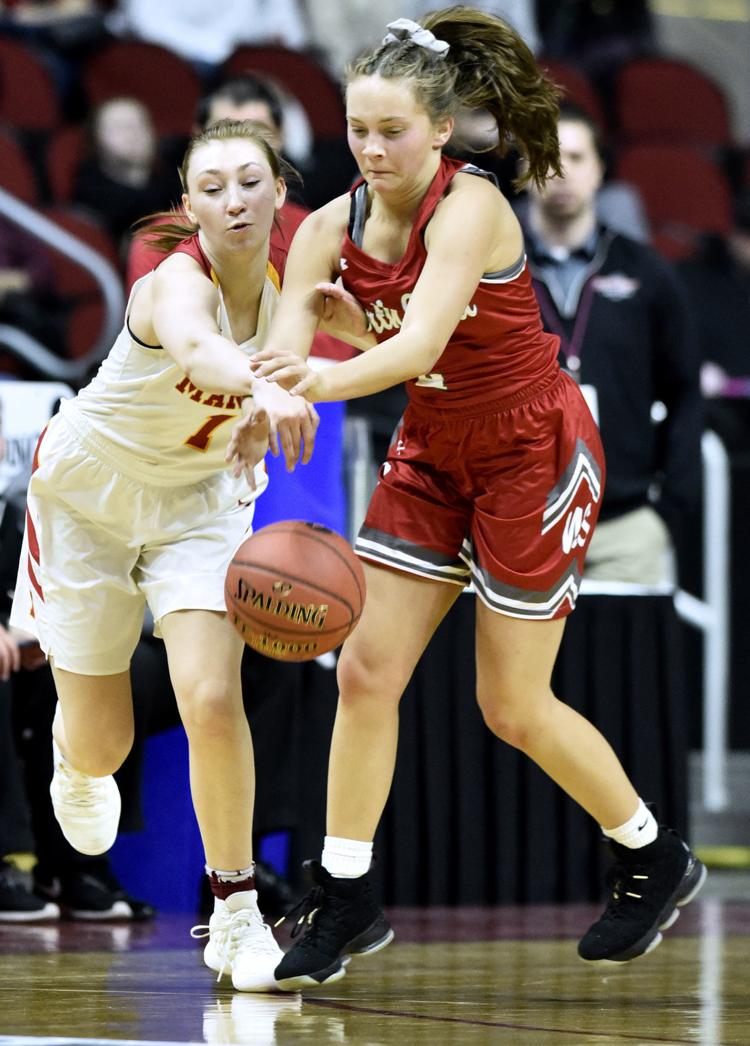 North Scott vs Marion girls state basketball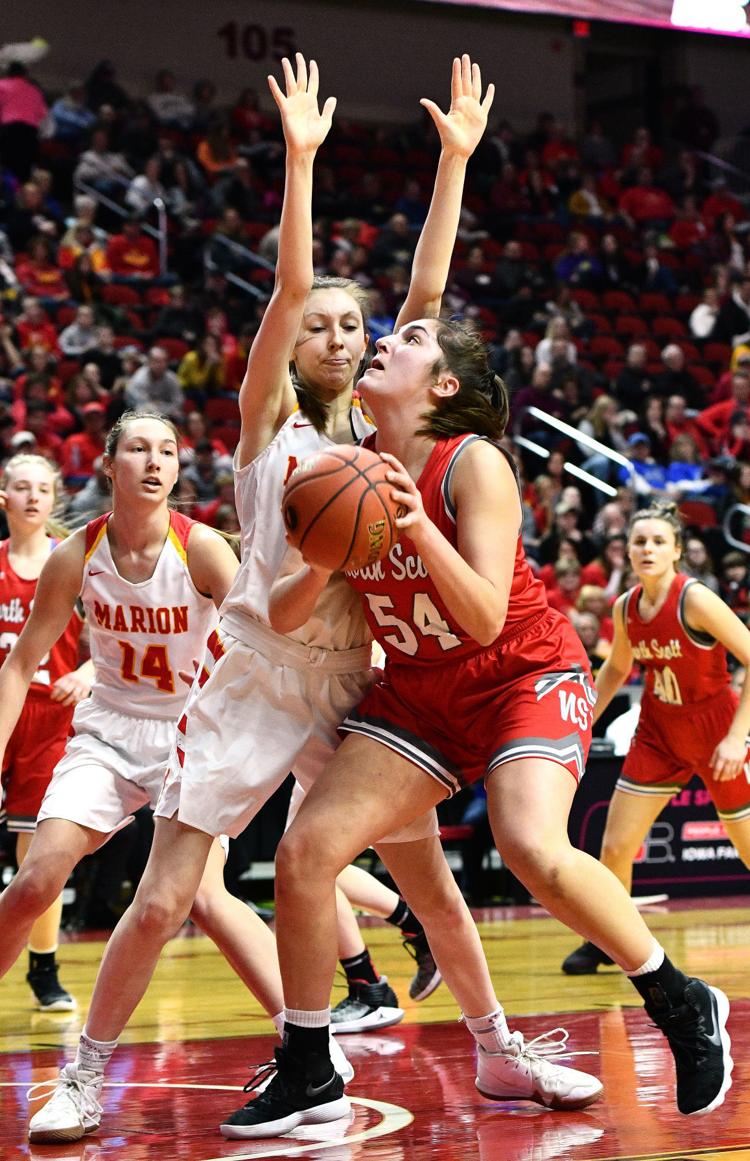 North Scott vs Marion girls state basketball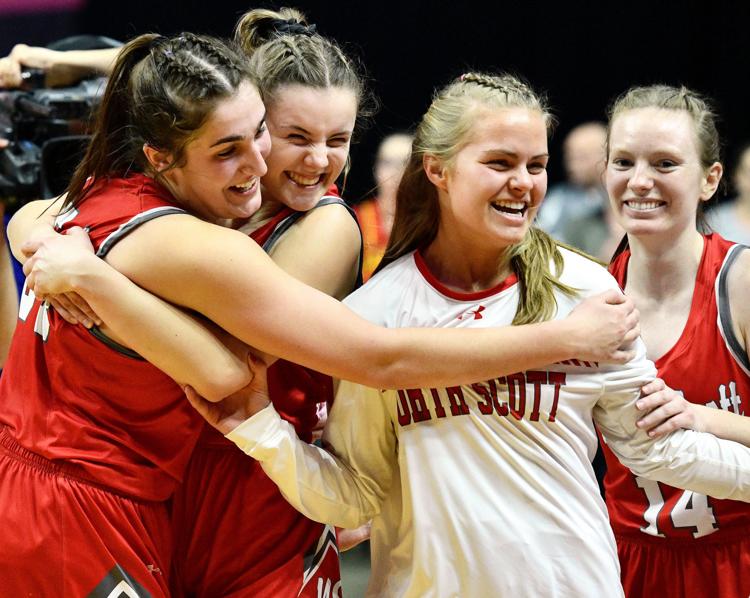 North Scott vs Marion girls state basketball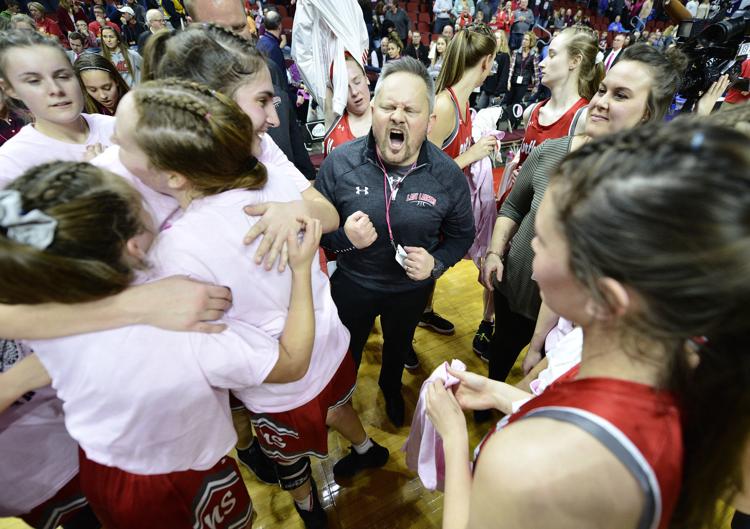 North Scott vs Marion girls state basketball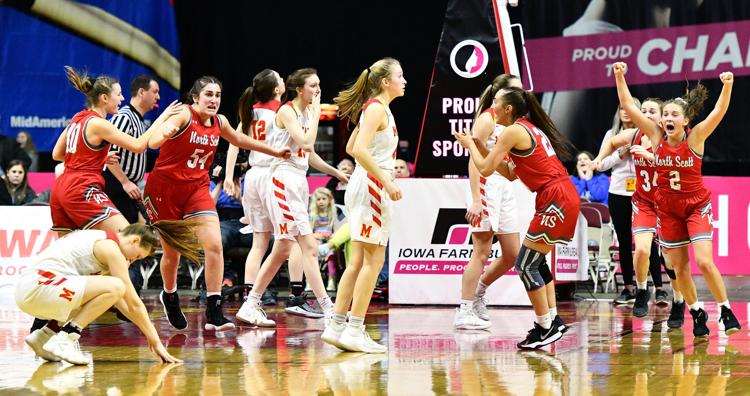 North Scott vs Marion girls state basketball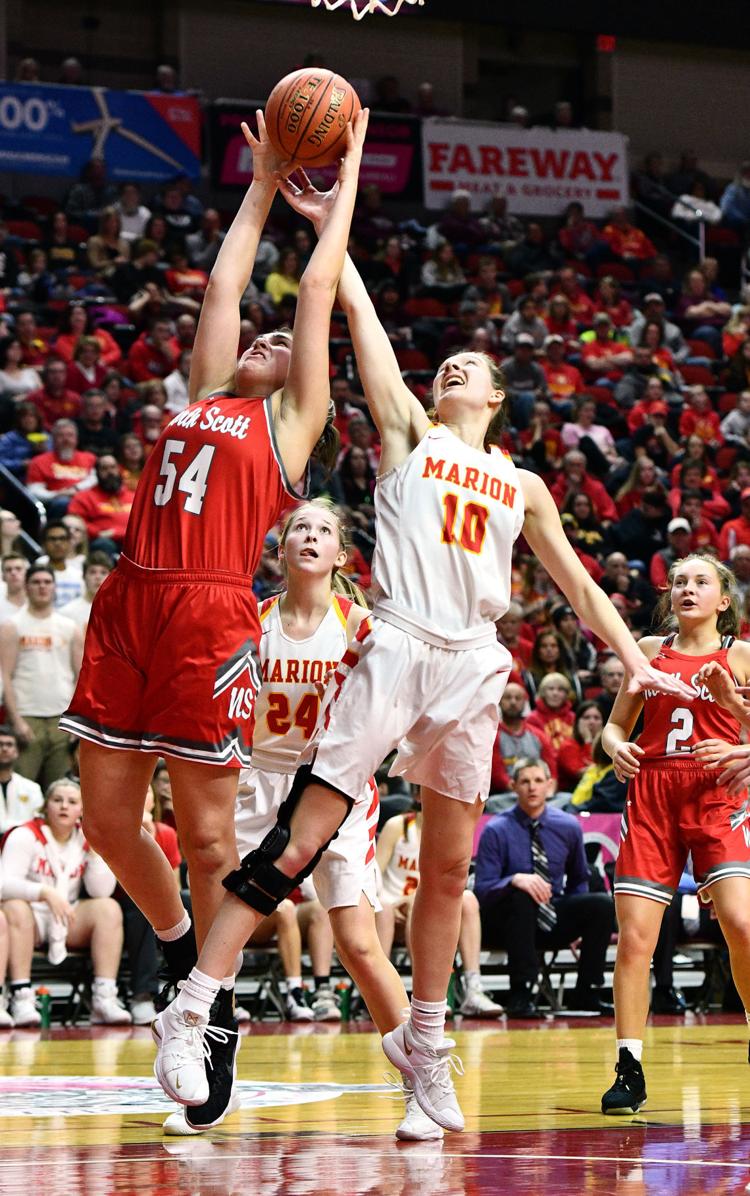 North Scott vs Marion girls state basketball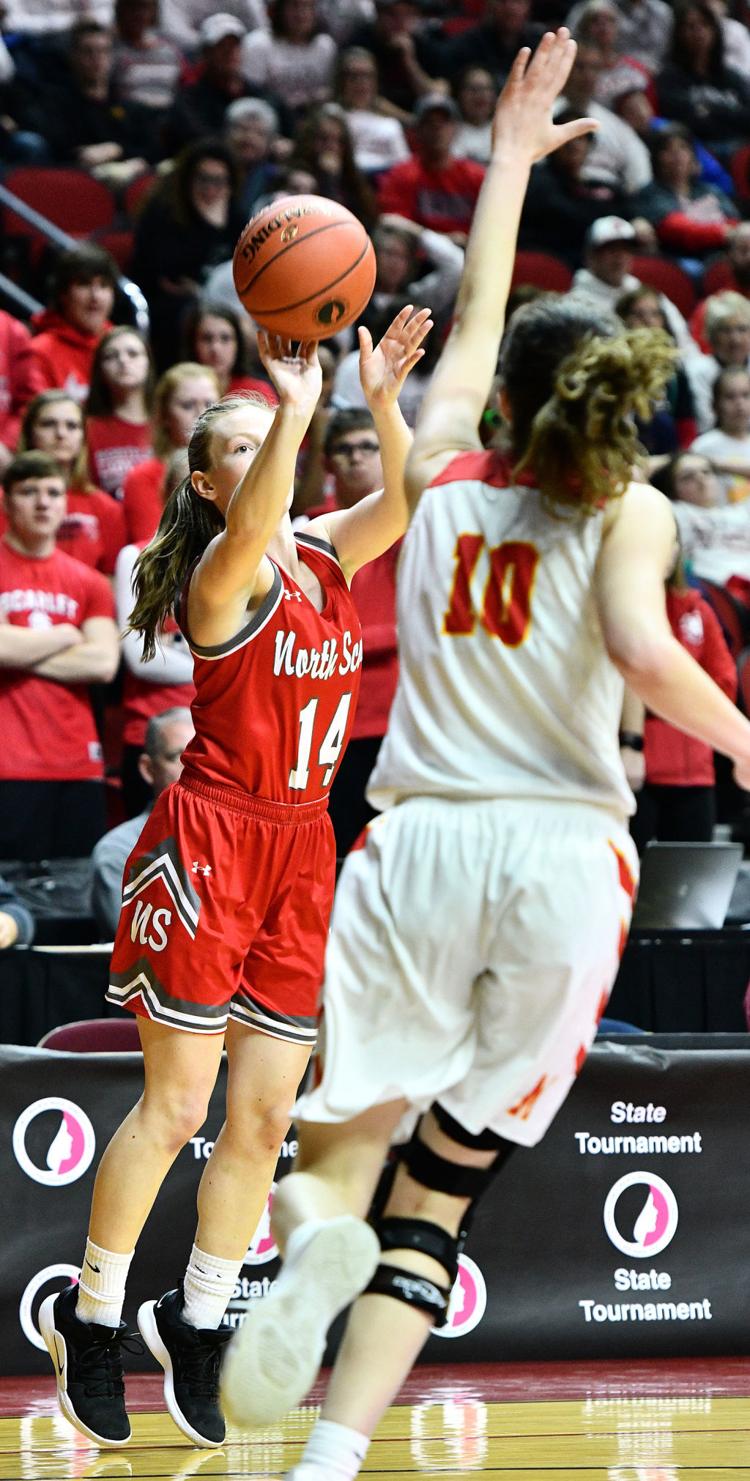 North Scott vs Marion girls state basketball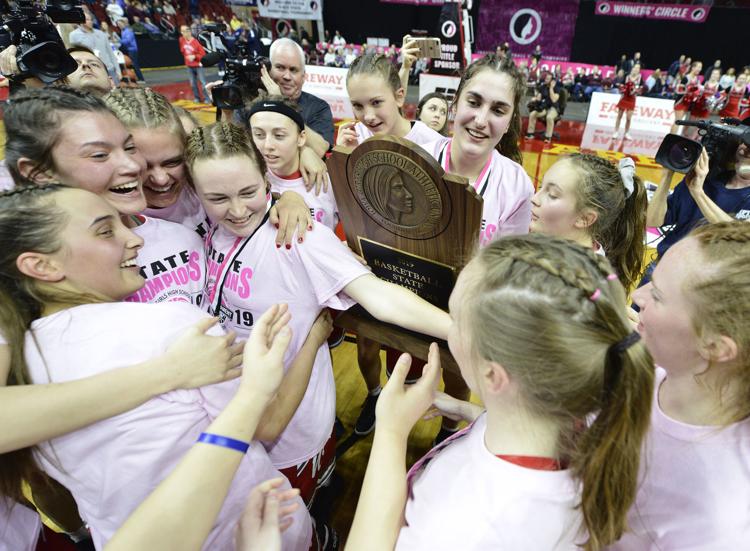 North Scott vs Marion girls state basketball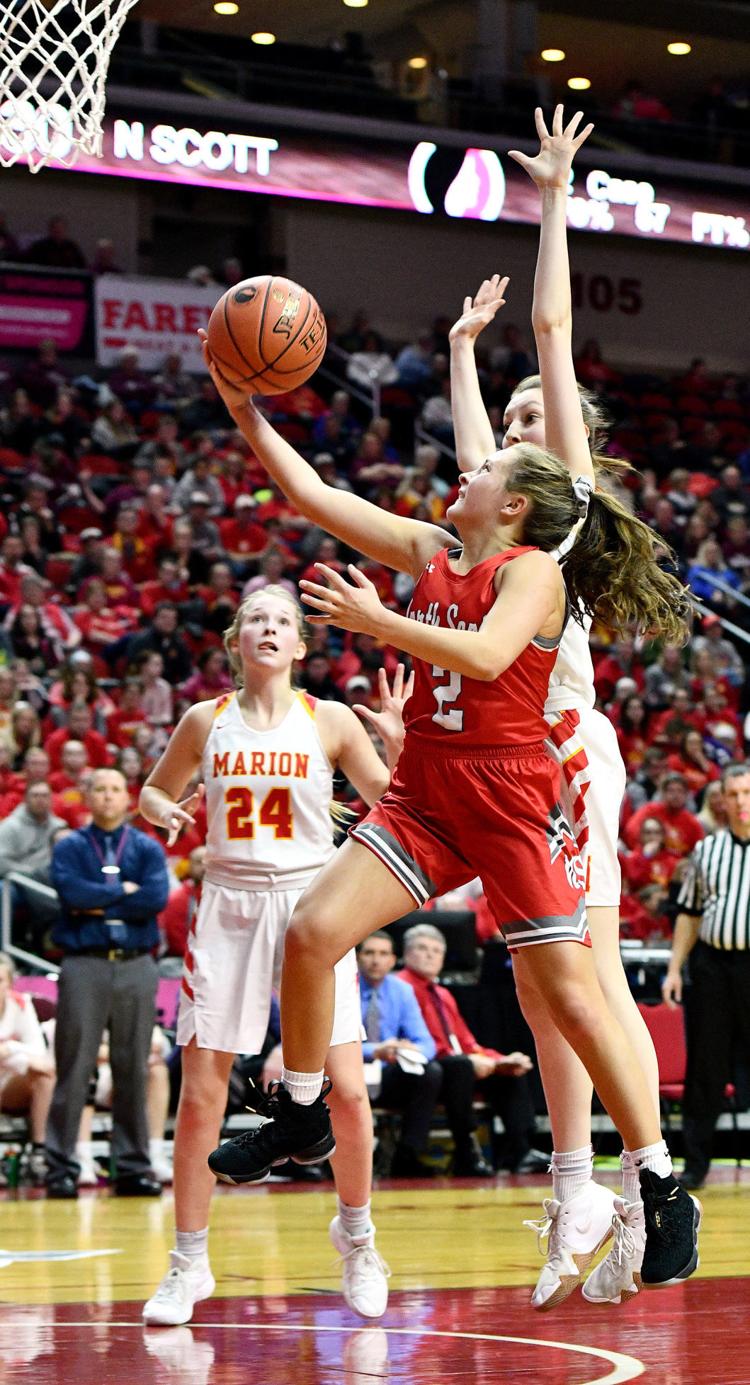 North Scott vs Marion girls state basketball
North Scott vs Marion girls state basketball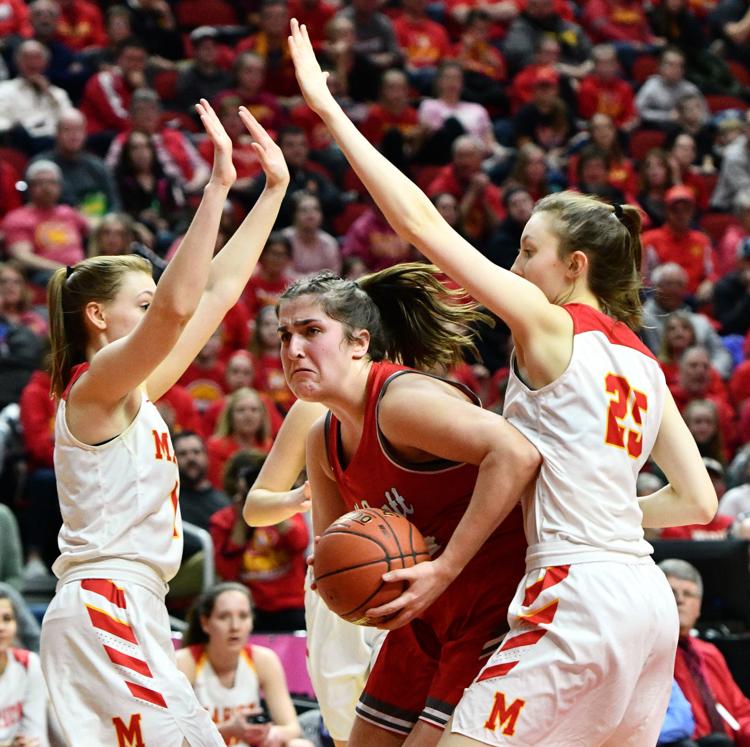 North Scott vs Marion girls state basketball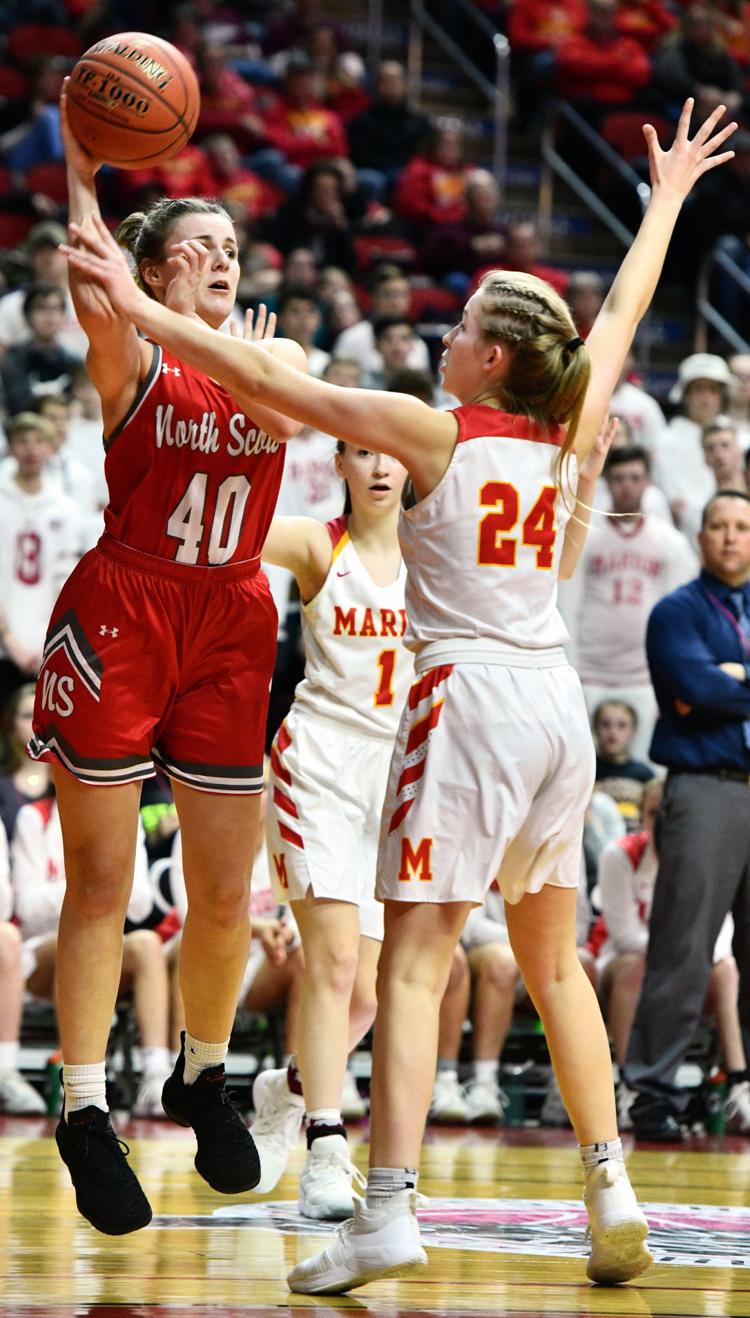 North Scott vs Marion girls state basketball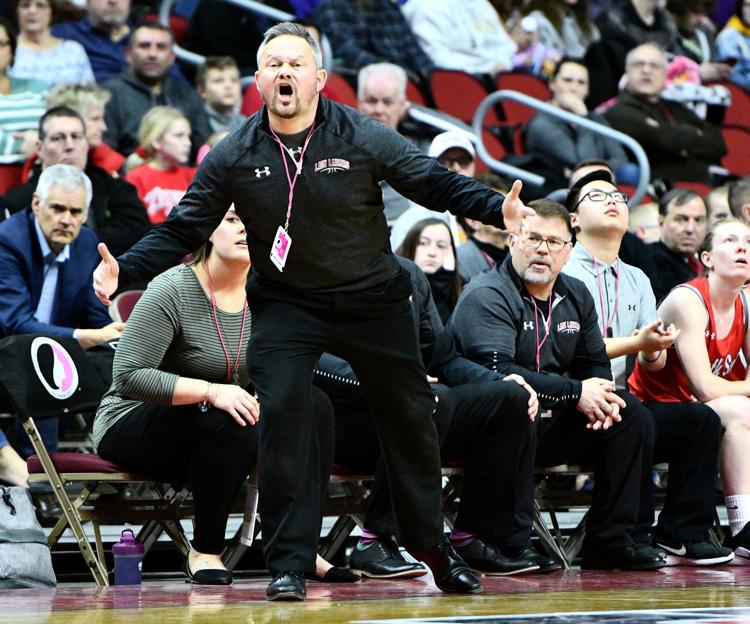 North Scott vs Marion girls state basketball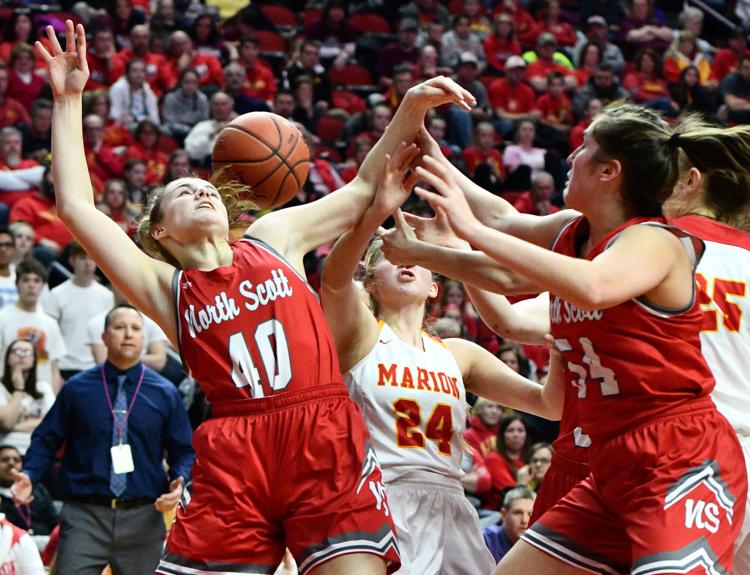 North Scott vs Marion girls state basketball
North Scott vs Marion girls state basketball