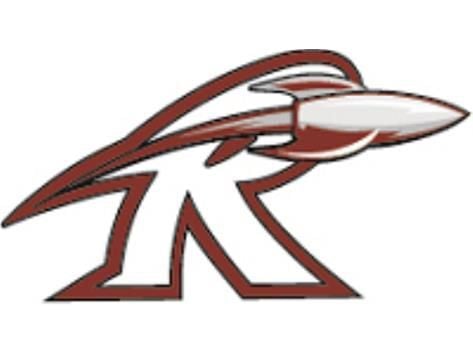 ONEIDA — The Rockridge High School girls' basketball squad would have much rather been playing for a tournament championship on Saturday.
But after Friday night's loss to Abingdon-Avon relegated them to playing for third at the ROWVA-Williamsfield/Ridgewood Girls' Thanksgiving Tournament, the Rockets still finished their opening week strong.
Led by 13 points apiece from seniors Kierney McDonald and Morgan McClain, Rockridge took control early and never let up in a 62-37 win over West Central to clinch third place at the 12-team hoops gathering.
"I think we had such a close game (Friday) night, we were frustrated at the end," said McDonald of the 3-1 Rockets' 53-39 loss to A-Town, which ultimately fell to Monmouth-Roseville 46-31 in Saturday's championship game.
"We wanted to end on a good note, and I think we did. Our Thanksgiving tournaments are a good pace setter for us every year; they show us what we still need to work on."
While McDonald was the lone Rocket to earn all-tournament honors, she had plenty of support in Saturday's victory at ROWVA High School's Bob Meredith Gymnasium.
In addition to McClain's 13 points, senior guard Madison Heisch added 10 points.
"We went back to practice (earlier Saturday) and talked about the things we needed to work on," McClain said. "We worked a lot on our press and our post defense; the big girl for A-Town (senior forward Ashley Jones) was really good.
"We knew that (guard Shelby Bowman) was West Central's best player, so we wanted to work on guarding her."
Bowman did lead all scorers with 20 points, but that ended up accounting for more than half of the Heat's (2-2) offensive output.
Already up by eight after the opening period, the Rockets turned on the burners in the second quarter to extend that lead to 35-21 by halftime. They then held the Heat to six points in the third to take a commanding 47-27 advantage.
"We're really looking forward to the rest of the season," said McClain. "We're going to get better and keep improving from here."
Knoxville tops MerCo for fifth: After battling to a 43-40 overtime win over Ridgewood Friday night in Woodhull, Mercer County had a quick turnaround time as it played in Saturday's 1 p.m. fifth-place game.
After an evenly played first quarter against Knoxville, the Golden Eagles seemed to hit a wall in the second period. The Blue Bullets opened the quarter with a 14-0 run and never looked back as they prevailed 47-23.
"I did figure on us starting out a little sluggish; I didn't sub all of the fourth quarter or overtime (Friday) night," said Mercer County coach Katie Engwall. "Today, it was more a lack of focus from top to bottom."
Down just 9-8 after the opening eight minutes, MerCo (2-2) could not find the basket until Brylee Marston scored with just over two minutes left in the second quarter. 
By that time, Knoxville (3-1) had reeled off 14 straight points en route to a 23-10 halftime lead. Led by Kynlee Stearns' 12 points, the Blue Bullets extended that lead to 34-14 going into the final period.
"The first quarter was pretty even, but they came out with a good right hook in the second and we could never battle back and make a counter-run," said Engwall, who got a game-high 14 points from all-tournament honoree Kiersten Cox.
"We're young — we've got 11 on our (varsity) team, and six of them are sophomores. A game like this showed our varsity inexperience."
Ridgewood holds on: In the seventh-place game, Ridgewood opened a 16-point halftime lead, then held off fellow tournament co-host ROWVA-Williamsfield to earn a 47-41 win and finish its opening week at 2-2.
Paige Leander (20 points) and Hallica Warren-Anderson (11 points) led the Spartans, who outscored the Cougars (1-3) 20-6 in the second period to lead 30-14 at intermission. Going into the fourth, R-W had closed to within 35-25.
"I think (Friday) night was definitely a learning experience," Ridgewood coach Maggie Molek said of her club's OT setback to Mercer County. "When they made their run towards the end, we were able to hold on."
United tops Galva: Led by Luci Kane (16 points) and Karragan Sperry (14 points), the United Red Storm finished a 2-2 opening week by topping Lincoln Trail Conference rival Galva 43-38 in the ninth-place game
Kali Yelm had 11 points and Lexi Stone 10 for the Lady Cats (1-3), who trailed just 20-19 at the half but could not overtake United.
Orion finishes with a win: Playing for 11th place at the 12-team tournament, the Orion Chargers finished their opening-week run on a high note as they rolled past Bushnell-Prairie City 50-26.
Junior guard Jennie Abbott knocked down three 3-pointers and finished with a game-high 15 points to lead the Chargers (1-3), who stretched a seven-point first quarter lead into a 26-8 halftime advantage.