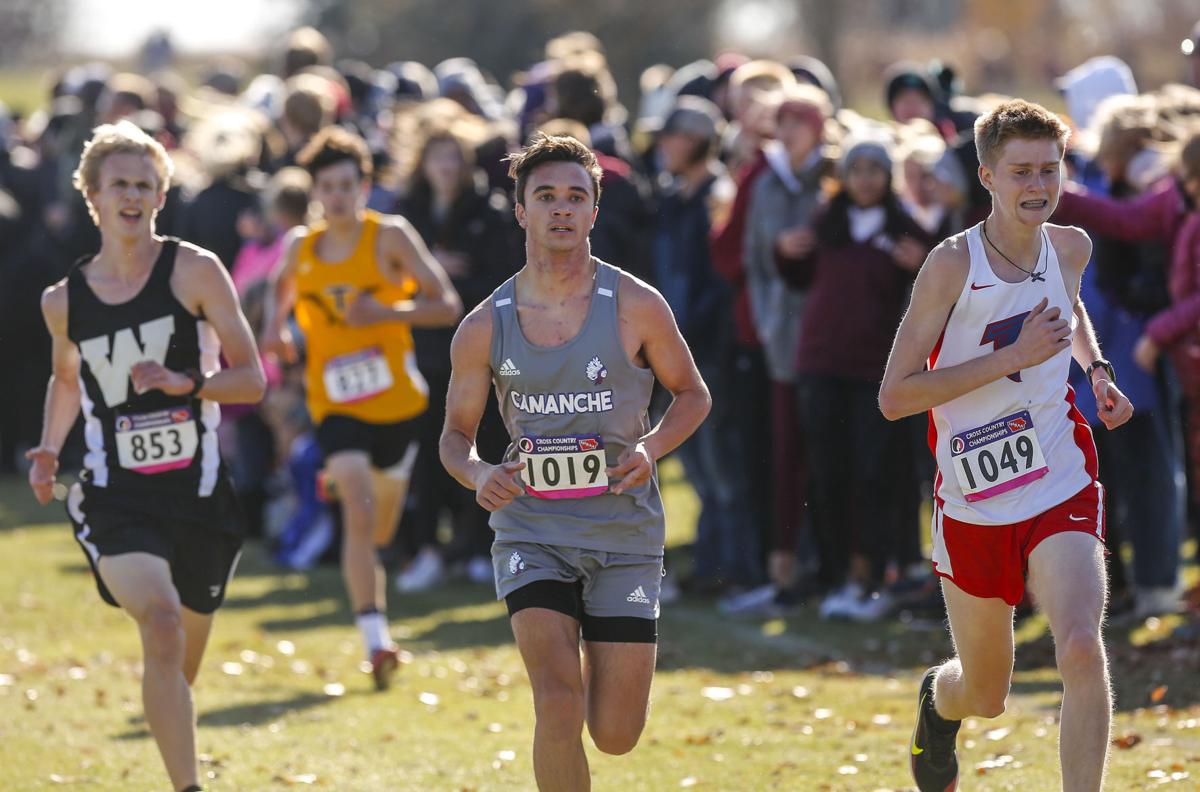 CAMANCHE, Iowa — Dylan Darsidan fulfilled a dream Monday.
The Camanche High School running standout signed a national letter of intent to continue his cross country and track career at the University of Northern Iowa.
"This has been my biggest goal since my freshman year of high school, to have an opportunity to run somewhere and continue doing what I love for another four years," Darsidan said. "I could not imagine not running a cross country race again or not running a track meet again."
Darsidan, a senior, is a three-time all-stater in cross country.
After placing seventh as a sophomore, he was the Class 2A state champion as a junior. The three-sport athlete battled some health problems this past fall but still managed to win two regular-season meets and take 11th at state.
"We've said the last couple of years, there is more in there he hasn't unleashed yet," cross country coach Erin Montgomery said. "I was looking forward to seeing that this year, but he dealt with some health issues.
"If he can get those under control, there is going to be an athlete in there we haven't seen yet. He's going to do great things (at UNI)."
Before his junior cross country season, Darsidan formed a relationship with UNI. He took a junior day visit and remained in contact with the coaches.
Then last month, Darsidan took a visit to the campus in Cedar Falls to meet several of his future teammates and tour the facilities.
"I always felt a connection to UNI and always felt they were the front runner," said Darsidan, whose personal-best is 15 minutes, 54 seconds for 5,000 meters. "After going up there that last time, I knew it was the right decision to make."
Division III Wartburg College and Simpson University were his other finalists.
Darsidan plans to run anywhere from 800 meters to 3,000 in track. After the COVID-19 pandemic wiped out his junior track and field season, he is eager to get back on the oval this spring.
"After having my struggles this past cross country season and then last year being canceled, I'm building up to have a crazy year on the track and show I'm still one of the best runners in the state," Darsidan said.
Darsidan had some breathing difficulties during the cross country season. Doctors still are trying to determine what caused that. After taking the last several weeks off, Darsidan is playing basketball this winter for Camanche.
"I'm starting to get back into my training," he said. "I'm feeling really good after my confidence was down a little bit this cross country season. I'm feeling great and ready to get back on the track."
Montgomery said UNI is getting an "all-around amazing person."
"A lot of people would have dealt with what he went through this past fall in a lot different way," Montgomery said. "He took it in stride, showed great sportsmanship among the guys beating him and guys he felt he should be beating.
"(UNI) is getting a tremendous athlete, but they're getting an even better person. He's such a humble and kind kid."