FORT DODGE, Iowa — Max Murphy did not crack Pleasant Valley's varsity cross country lineup as a freshmen or sophomore. He had what he labeled a disappointing run at the state meet last season.
Murphy saved his best for last. Literally. 
With 300 meters to go in Saturday's Class 4A state championship at Lakeside Golf Course, Murphy saw an opportunity and snatched it.
The Iowa recruit passed Cedar Rapids Kennedy's Jacob Green and then slipped past Dowling Catholic's Sam Hall in the closing 10 meters to capture an individual state championship by two-tenths of a second.
"I dreamed of this as a freshman, but I never really thought it would be too realistic," Murphy said after finishing the 5,000-meter race in 15 minutes, 29 seconds. "Each year, I had more and more confidence it was possible."
It capped a memorable senior season.
A Mississippi Athletic Conference and district champion, Murphy joined Devin Allbaugh (2007) as PV's only individual state cross country champions.
"I told him it was the most exciting last 10 meters I ever saw of a race," Spartans coach Erik Belby said. "It was really good.
"We've had guys in the past kick a little too soon, but Max is really intelligent and is always thinking and calculating what he's doing. Everything is very well thought out."
Murphy leaned on an experience from earlier this season. At the Roy Griak meet in the Twin Cities, Murphy passed Hall late in the race.
At the final turn, Murphy made his charge.
"Going downhill helped me a lot, and I timed the kick perfectly," he said.
PV finished state runner-up to Dowling Catholic. The Maroons, with four in the top 18, closed with 87 points to best the Spartans by nine points. Dubuque Hempstead was third with 100.
Kent Nichols followed his all-state finish of a year ago with a fourth-place medal in 15:46. Ian Kaffenberger was 16th overall/15th in team competition in 16:01.
"My goal was to run in the top five all year," Nichols said. "Coming into today, I had a lot of butterflies. The environment really pushes you to get the best out of yourself."
Four of PV's top five runners finished with personal bests. Murphy missed his by three seconds.
Belby was pleased given the turbulence of this season. Nichols was ineligible for the entire fall until the conference meet just more than two weeks ago. Kaffenberger has dealt with a Grade 4 stress fracture in his tibia.
"We're pretty resilient and can adapt to whatever comes our way," Murphy said.
It was the Spartans' ninth consecutive top-five finish at state.
"I'm thrilled about it," Belby said. "We knew it was going to be hard to beat Dowling. What saved us was having Kent Nichols back in there.
"His goal was to be in that top 15 again, and he had to put that on hold for a couple of months. That's really difficult, not only to train at a high level when you're under those circumstances, but also mentally to come out and compete at such a high level with so much time off."
Kaffenberger admitted running on a stress fracture was almost a constant beatdown.
"I was running a PR almost every time in the preseason, but when it comes in you have a stress fracture, it puts you down," he said. "I've taught myself when you're down in the toughest of times, give yourself a day or two at most and pick yourself up for the next race and help your teammates."
The Bettendorf girls, making their first state meet appearance in four years, were 14th in the 15-team field.
Bettendorf finished with 304 points. Hannah Beintema was 37th overall in 19:38.1.
"It definitely was the fastest course of the year," Beintema said. "State is such a cool experience, seeing all the people and supporters here.
"I went out super fast, maybe a little faster than I should have. I just tried to do what I've done this year and try and pass people along the way."
Ames' Camille Jackson established a state-meet record for 5,000 meters in 17:23.9 — almost 30 seconds faster than the previous mark — to take the 4A girls race. Johnston won the team title.
In 3A, Assumption's Chris Guise was 24th in 16:47. The Knights had three female qualifiers. Junior Laney Fitzpatrick was the fastest of the group in 40th (20:07).
Dallas Center-Grimes (boys) and Ballard (girls) were the 3A team champions.
State Cross Country 4A 02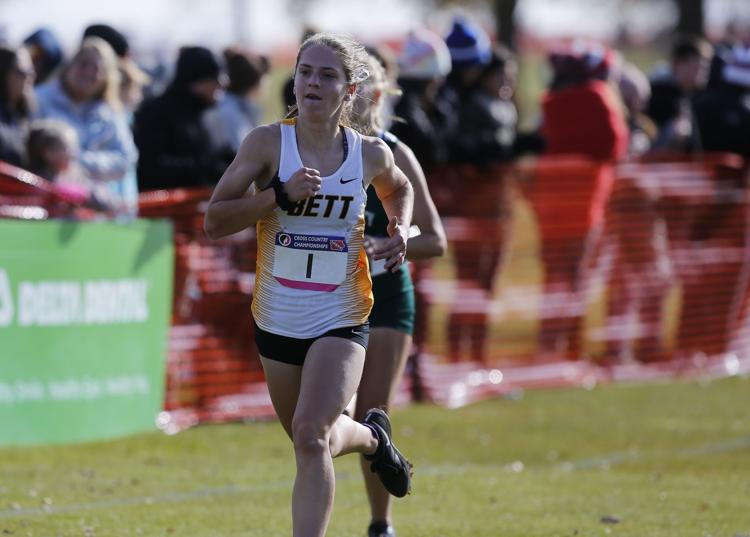 State Cross Country 4A 04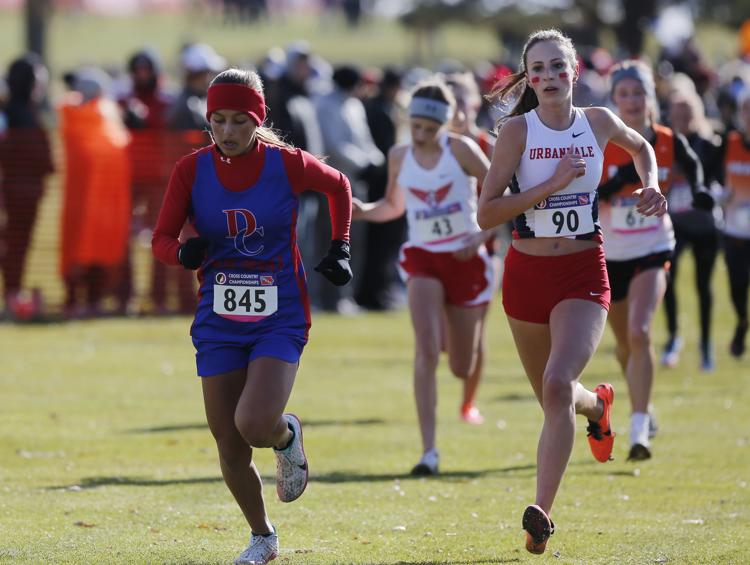 State Cross Country 4A 06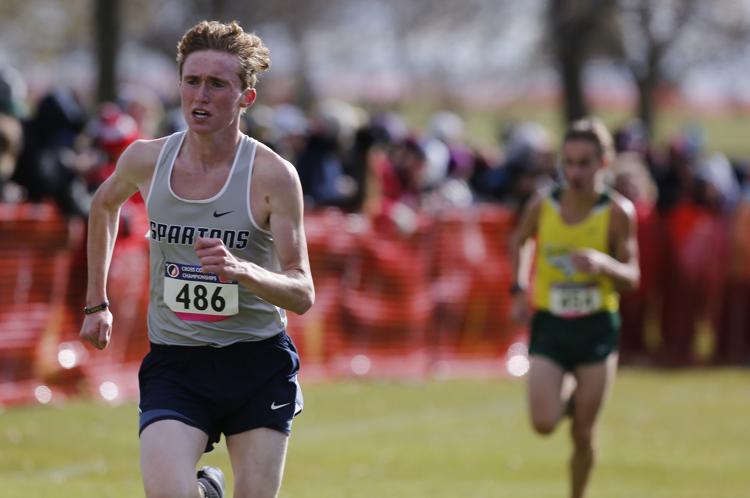 State Cross Country 4A 05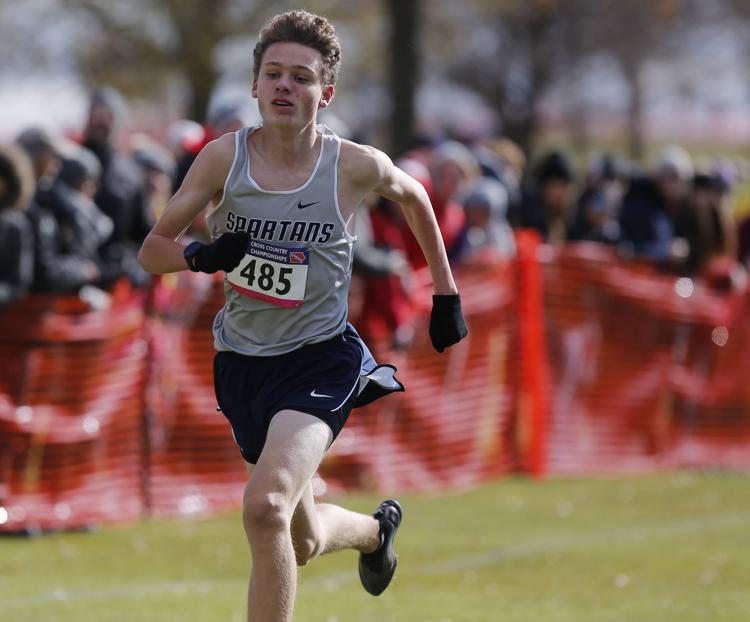 State Cross Country 3A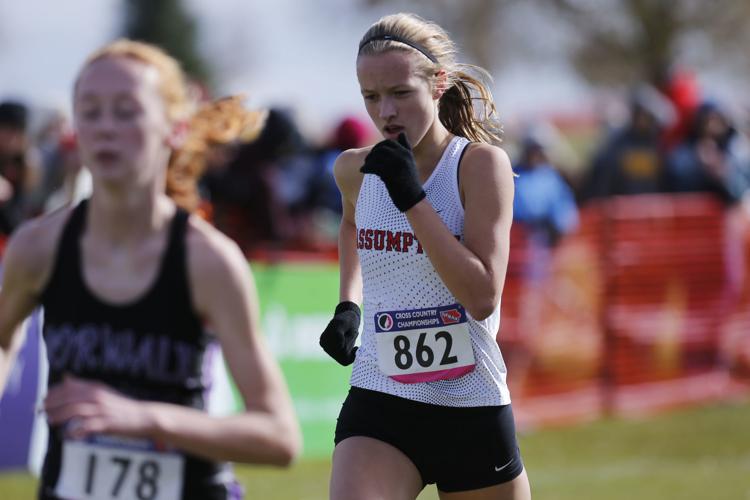 State Cross Country 3A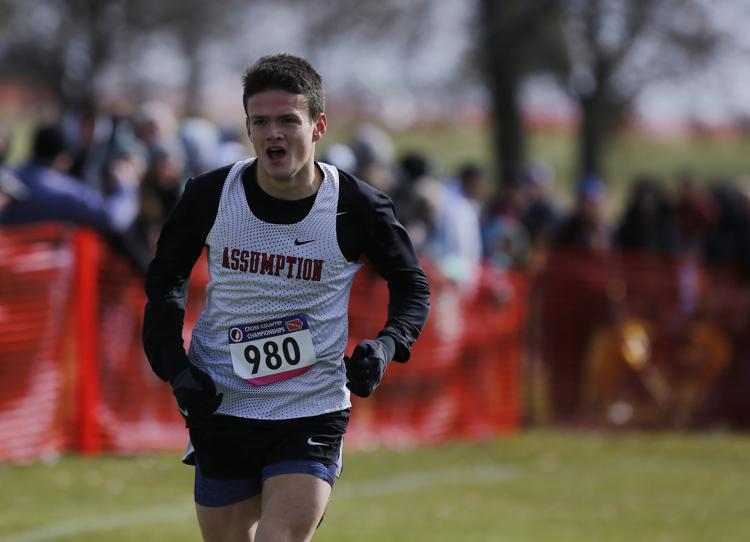 State Cross Country 1A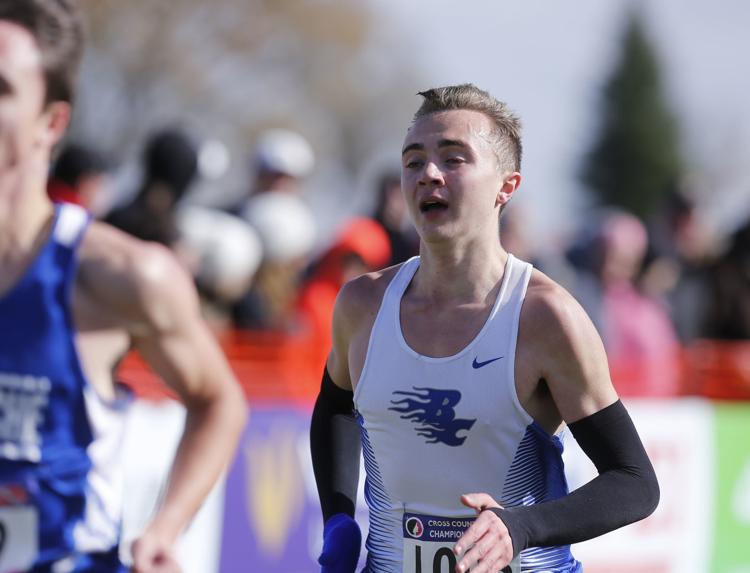 State Cross Country 1A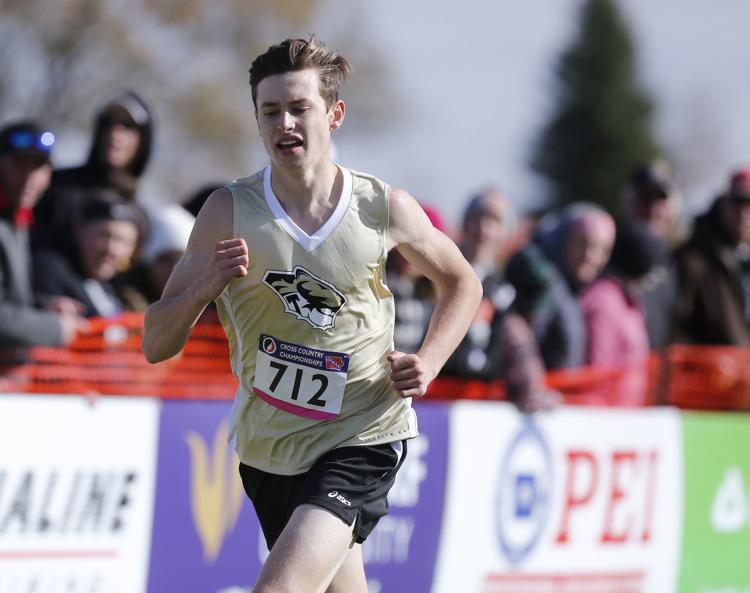 State Cross Country 1A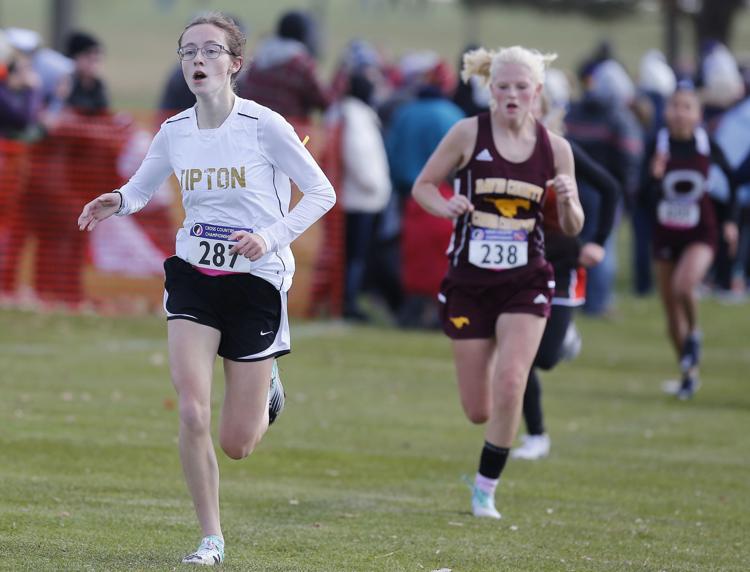 State Cross Country 1A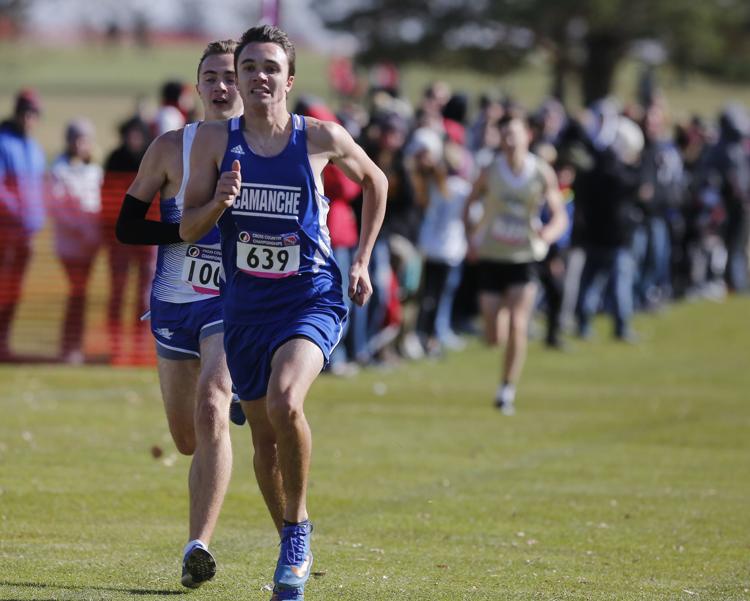 State Cross Country 1A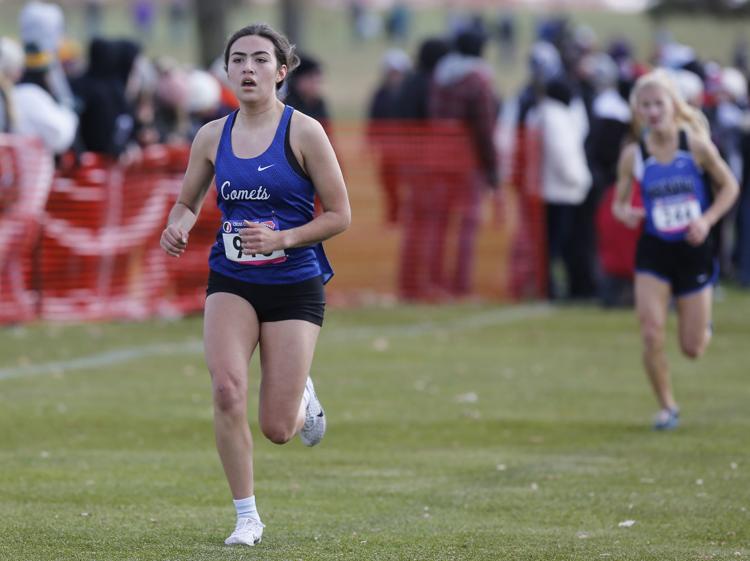 State Cross Country 1A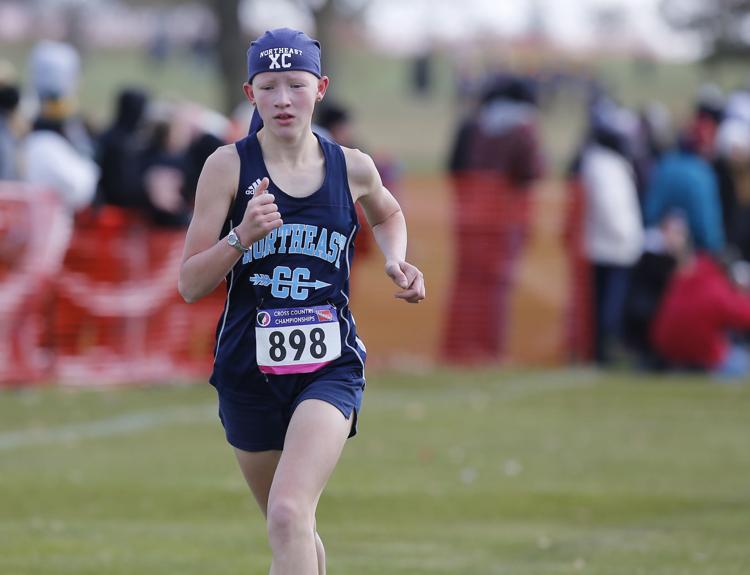 State Cross Country 1A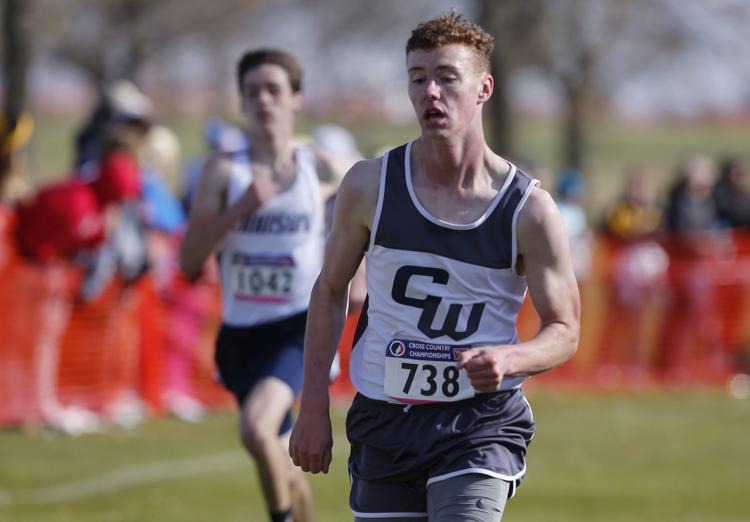 State Cross Country 1A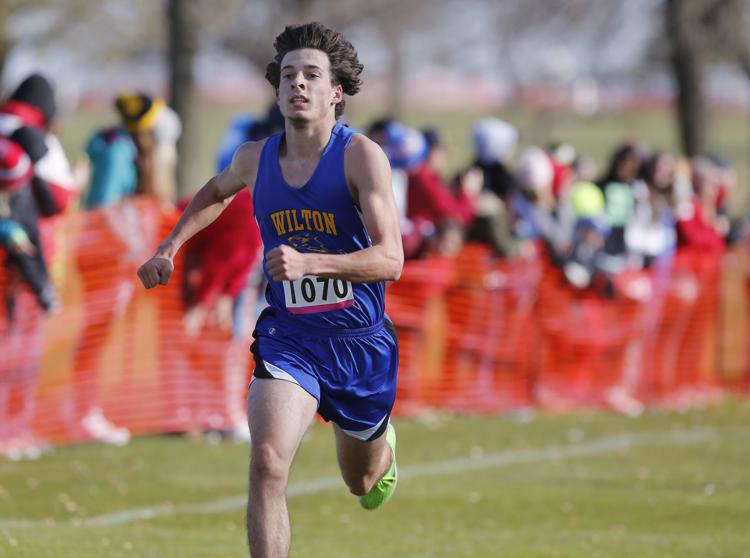 State Cross Country 1A