A hip injury curtailed his track and field season this past spring and limited his training at the outset of the summer.
Max Murphy showed Saturday morning he's back to full strength.
The Pleasant Valley senior opened the cross country season with a runner-up finish at Crow Creek Park in the Spartan Challenge.
"I learned I'm in pretty good shape and I can battle with the best in the state," Murphy said. "This sets me up really well for the rest of the season."
Cedar Rapids Prairie's Jack Pendergast, last year's state runner-up in Class 4A, prevailed in the 5,000-meter race in 16 minutes, 9 seconds. Murphy ran a personal-best 16:14.
Murphy passed Pendergast and took the lead around the two-mile mark. Pendergast responded and out-kicked Murphy in the final straightaway.
"If I can stay close with him, I know I'm in good shape," Murphy said.
Wheaton North, with five runners in the top 20, won the boys division with 53 points. Edina (Minn.) was second with 64, followed by fourth-ranked Prairie (89) and sixth-ranked Johnston (117).
Third-ranked PV, without its full lineup, was sixth in the 16-team field with 147 points.
After Murphy, PV's Ian Kaffenberger finished eighth in 16:39. The Spartans' third finisher was Eric Zabel in 29th.
All-stater Kent Nichols is ineligible for the next several weeks. Kole Sommer ran but still is recovering from a knee injury. Will Rolfstad, a Davenport Assumption transfer, was second in the junior varsity race. He'll be eligible to run varsity in the next week.
"We knew it was going to be a tough meet for us being a little shorthanded," PV coach Erik Belby said. "It was good to get some new guys in there and taste a little varsity experience and hopefully grow for the rest of the season.
"If we want to continue to pursue a state meet, we can't finish as low as we were today. We've got to find a way for some guys who haven't been in our top seven to step into that role. The potential is there."
Kaffenberger has no concerns about PV's long-term outlook.
"Once we get everyone back in, we'll be ready to take on anybody," he said. "In our eyes, state is when it matters. We just want to better ourselves with each meet until then."
Murphy began experiencing discomfort in his hip during the indoor season. He battled through it but shut it down after the outdoor state meet for nearly a month.
"It was a hip flexor," he said. "My growth plate isn't fully closed."
Murphy came into high school standing 5-foot. He's grown almost a foot and has seen the rest of his body mature.
"I feel a lot more confident on the hills now," Murphy said.
Belby said Murphy has a better handle on his body.
"He's in tune with his body and when not to overdo it and when to push it hard," Belby noted. "The talent is there. If he can get a good, healthy stretch here, he should contend for an all-state position."
Moline junior Jackson McClellan was 11th in 16:50. Kyler Castro was Bettendorf's top finisher in 16th in 17:05.
Naperville North edged Edina, 40-41, for the girls title. Naperville North came in ranked seventh nationally and Edina 11th.
The two schools had six of the top 10 individual finishers, including individual champion Maggie Gamboa of Naperville North in 18:48.
Class 4A top-ranked Johnston was third (72) and fourth-ranked Dubuque Senior took fourth with 115.
Bettendorf snatched seventh (194) and PV was ninth (265).
PV freshman Bella D'Antico was the top local in 17th place in 19:50.
"It was very exhilarating," D'Antico said. "I've run like four 5Ks previous to this, and all were road races. So running on grass with legitimate hills and crowds of people was a totally different experience.
"Coach (Jane) Wheeler said not to assign numbers to anything because you limit yourself. I just went out there, gave it my all and ran wild."
Hannah Beintema led the Bulldogs in 24th place. Bettendorf's seven varsity runners were separated by less than 90 seconds.
"I didn't think I would do that good," Beintema said. "This is one of the tougher courses we run, so it gives me more confidence going into the next races that I can just keep moving up."
090719-qct-spt-spartan-xc-004a.JPG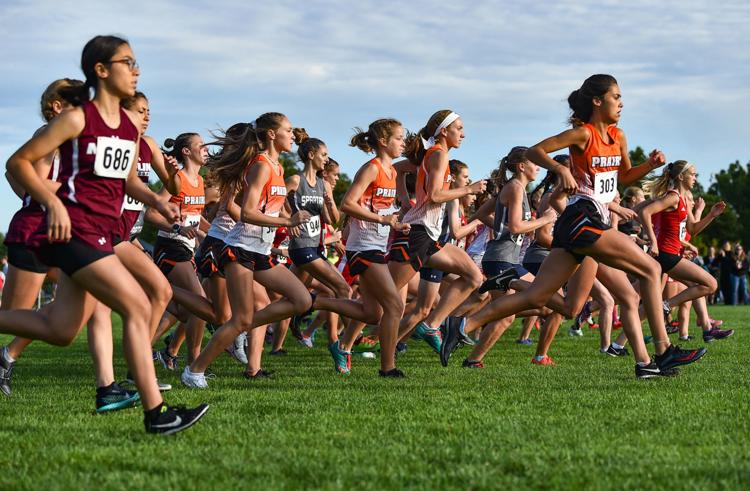 090719-qct-spt-spartan-xc-007a.JPG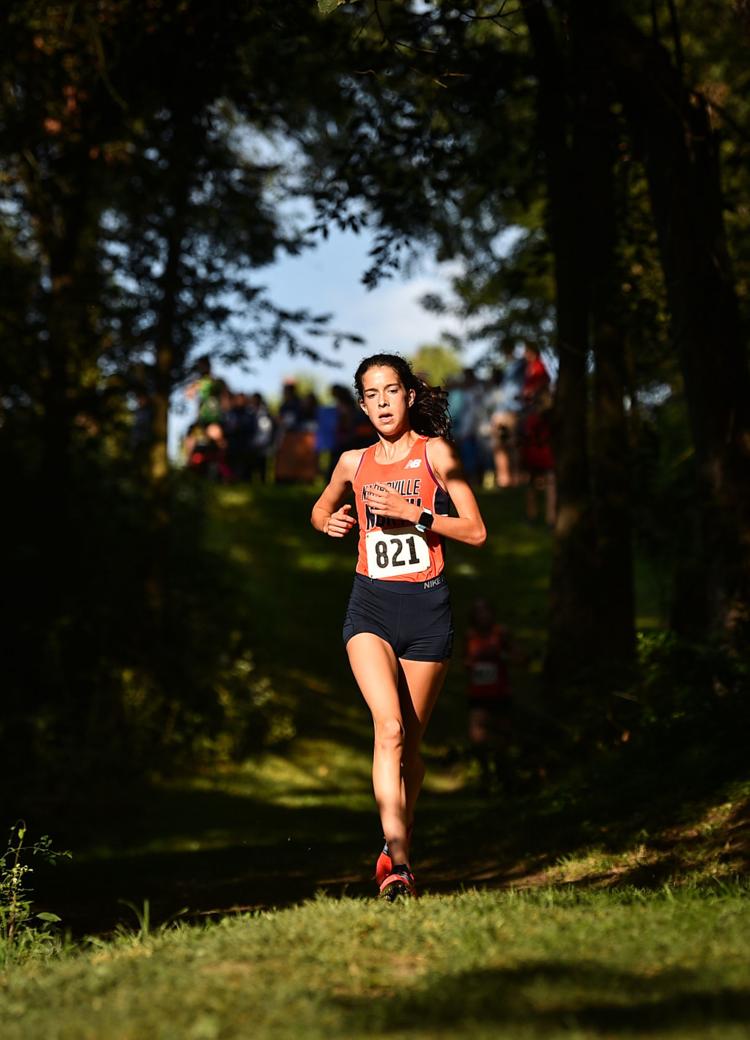 090719-qct-spt-spartan-xc-011a.JPG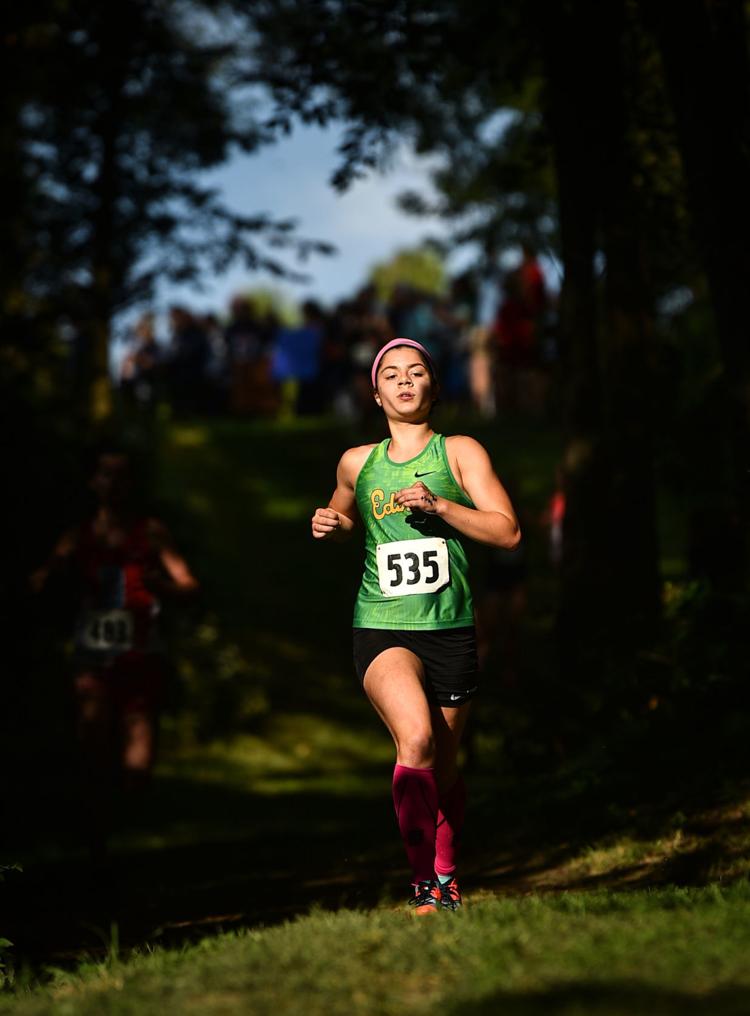 090719-qct-spt-spartan-xc-014a.JPG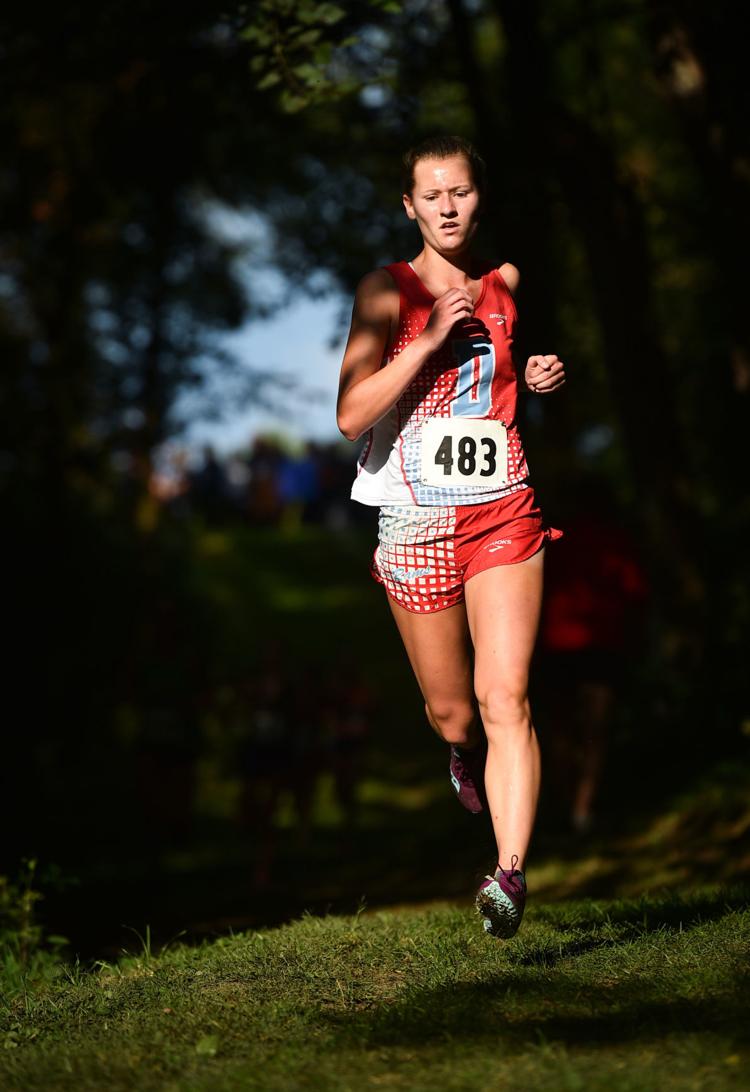 090719-qct-spt-spartan-xc-017a.JPG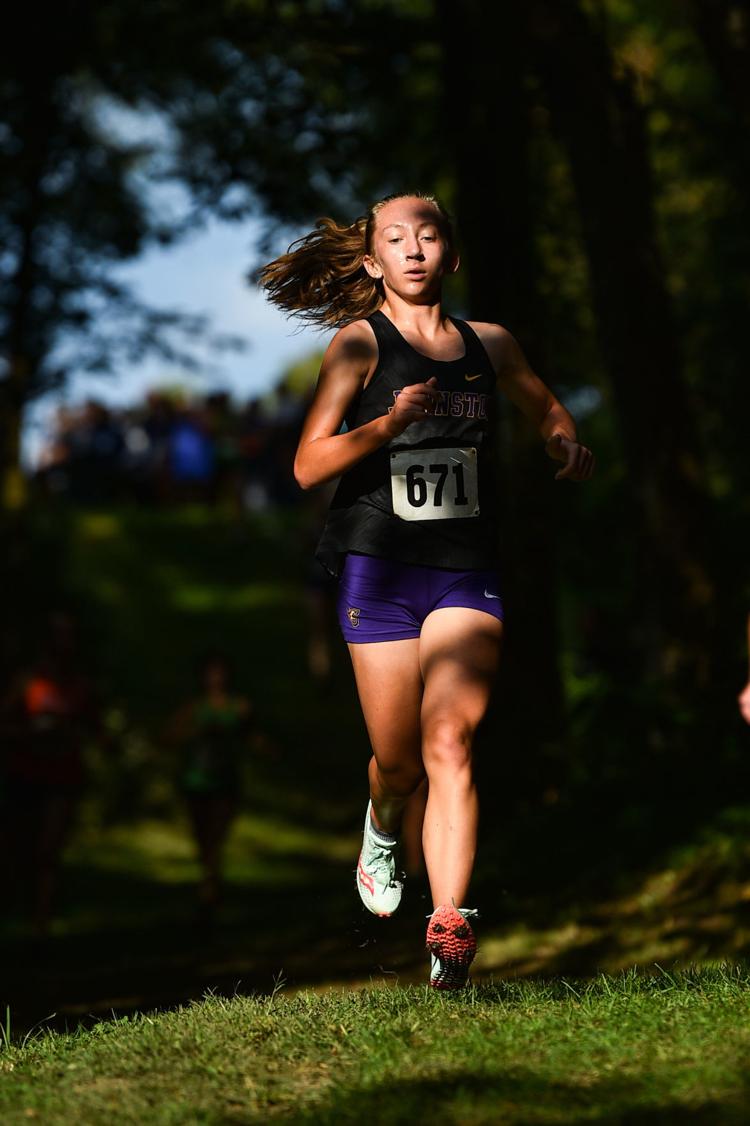 090719-qct-spt-spartan-xc-022a.JPG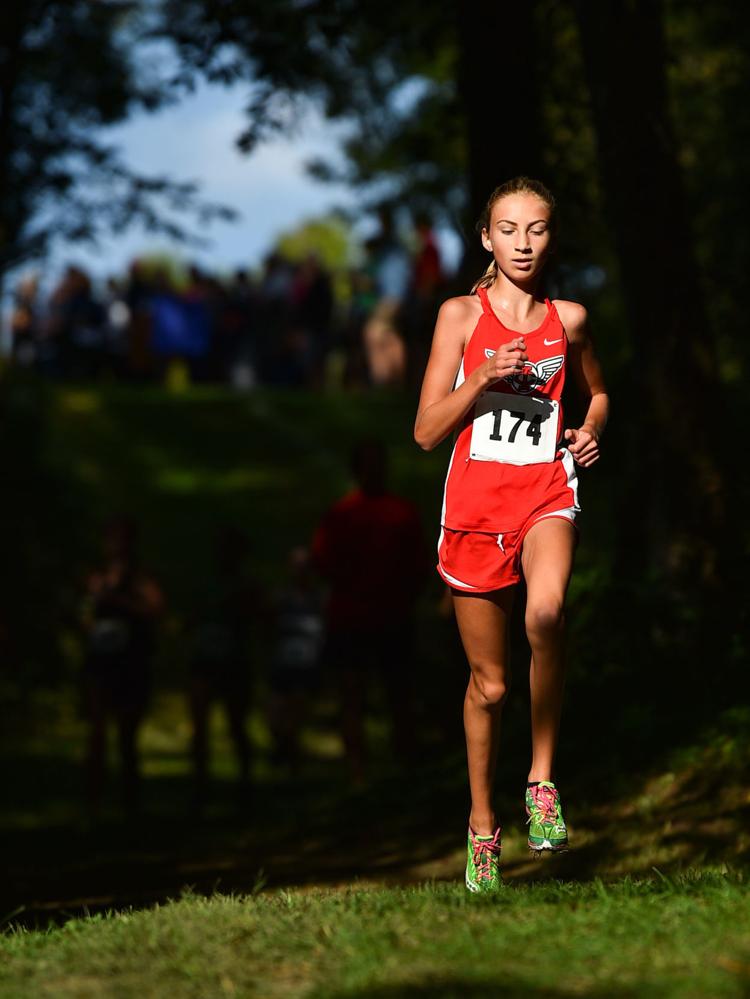 090719-qct-spt-spartan-xc-027a.JPG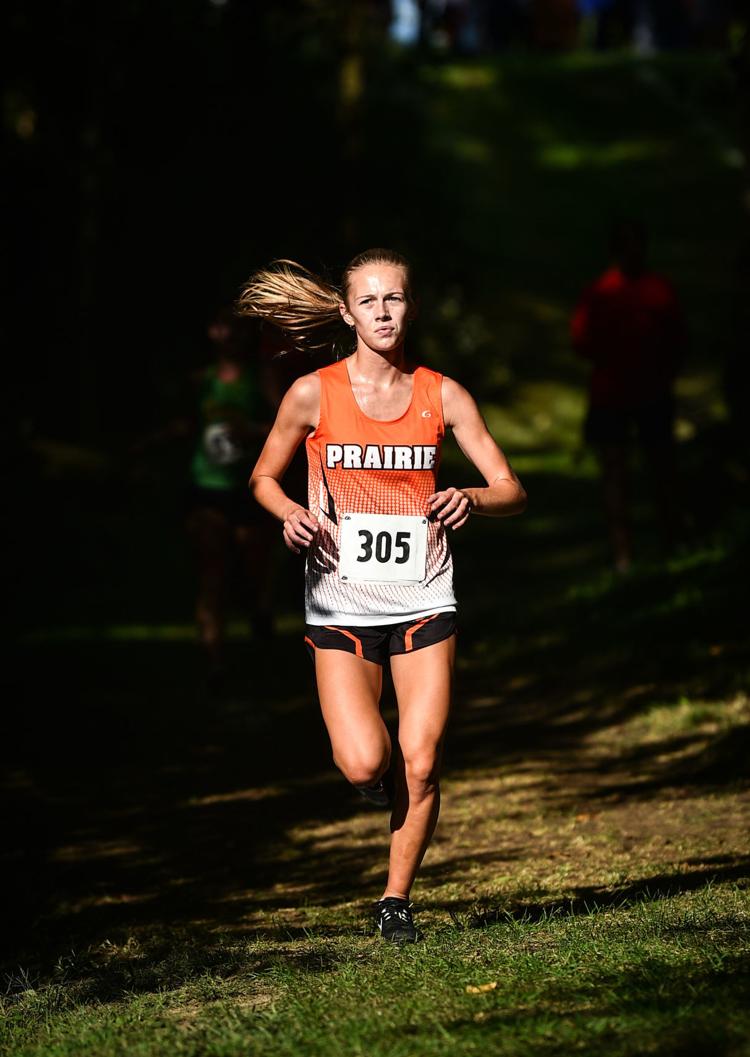 090719-qct-spt-spartan-xc-029a.JPG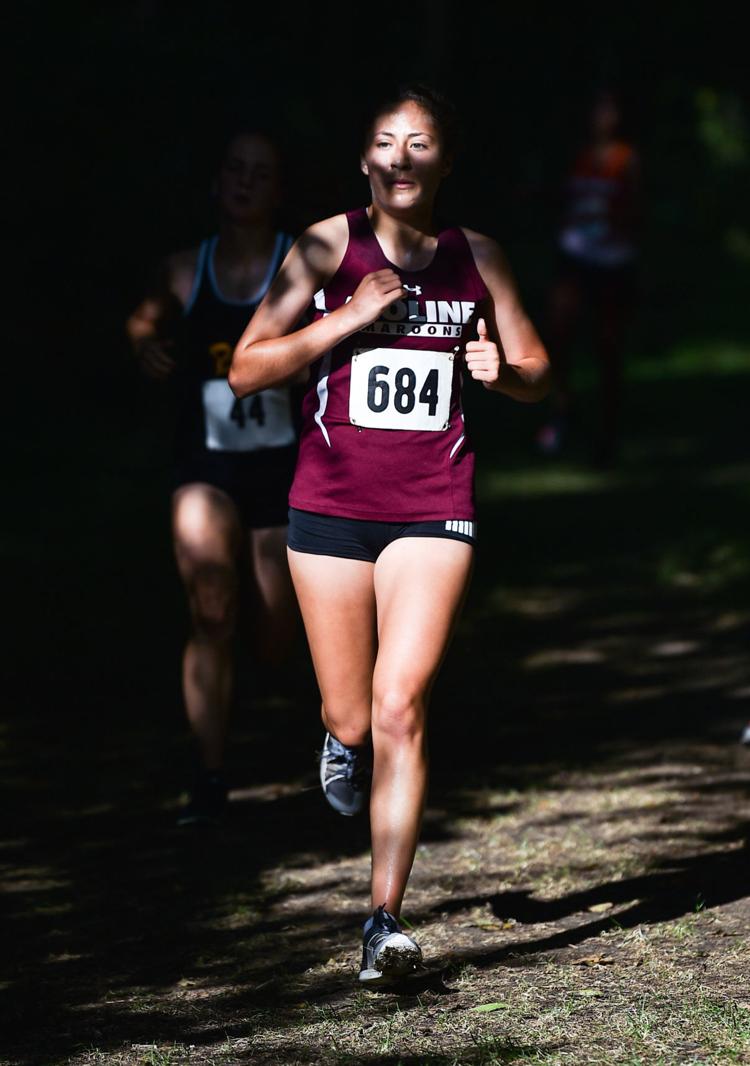 090719-qct-spt-spartan-xc-032a.JPG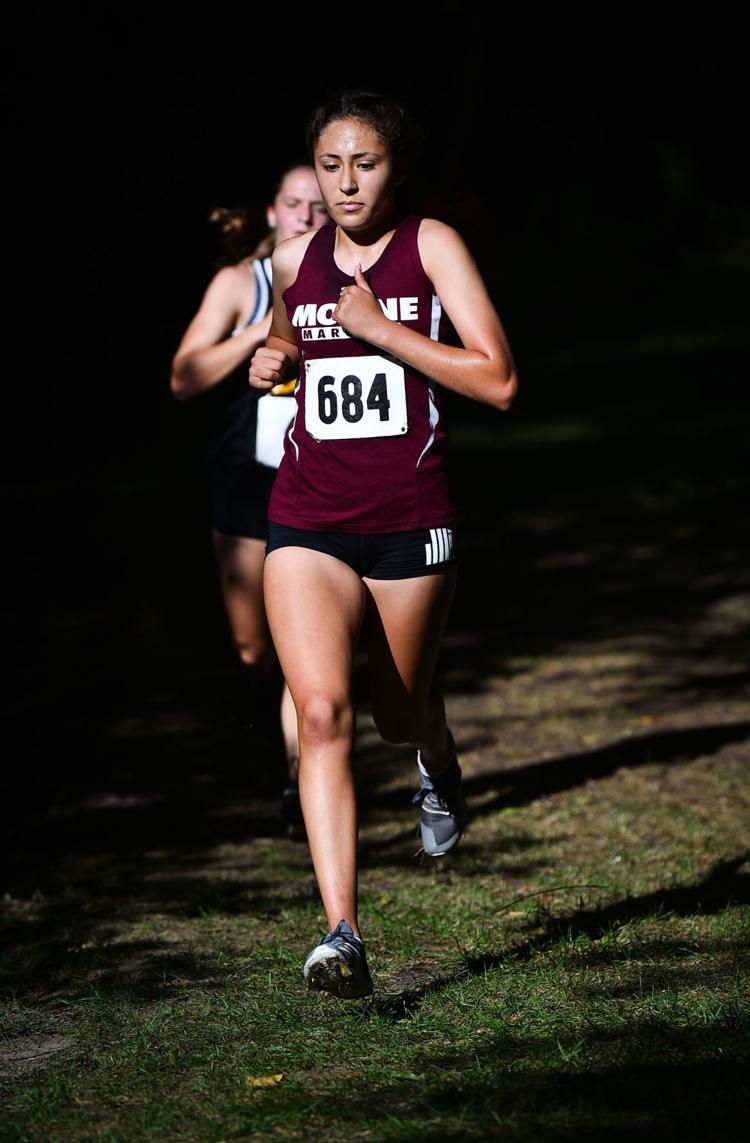 090719-qct-spt-spartan-xc-033a.JPG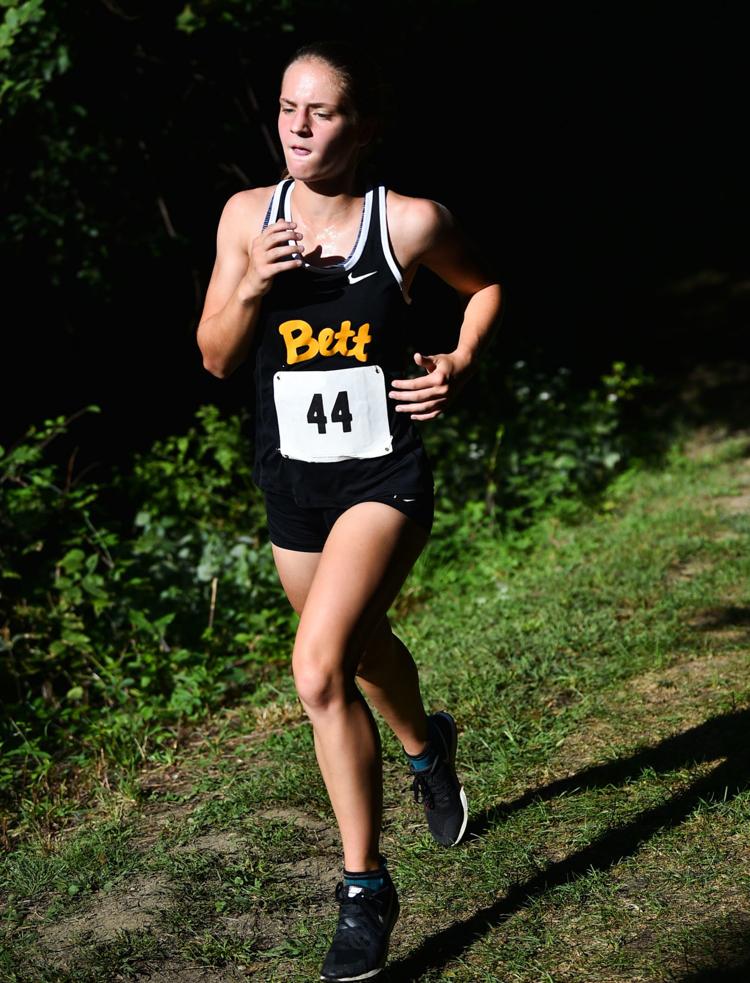 090719-qct-spt-spartan-xc-034a.JPG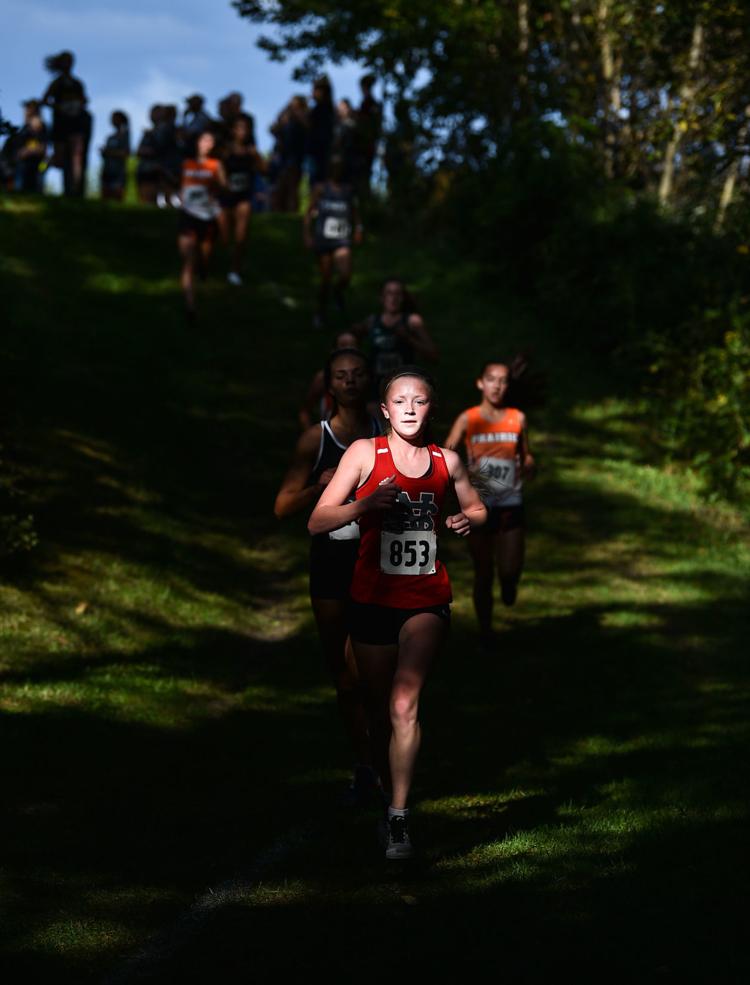 090719-qct-spt-spartan-xc-037a.JPG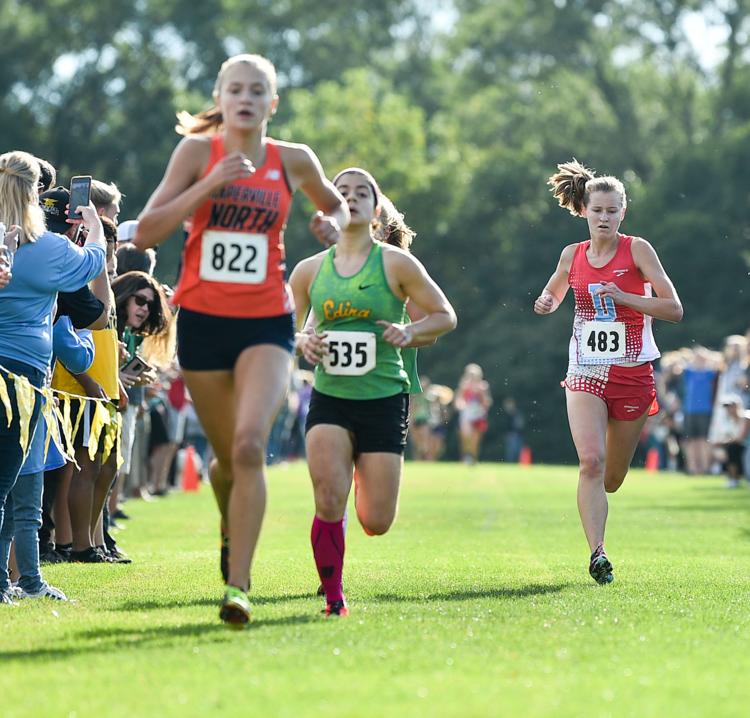 090719-qct-spt-spartan-xc-038a.JPG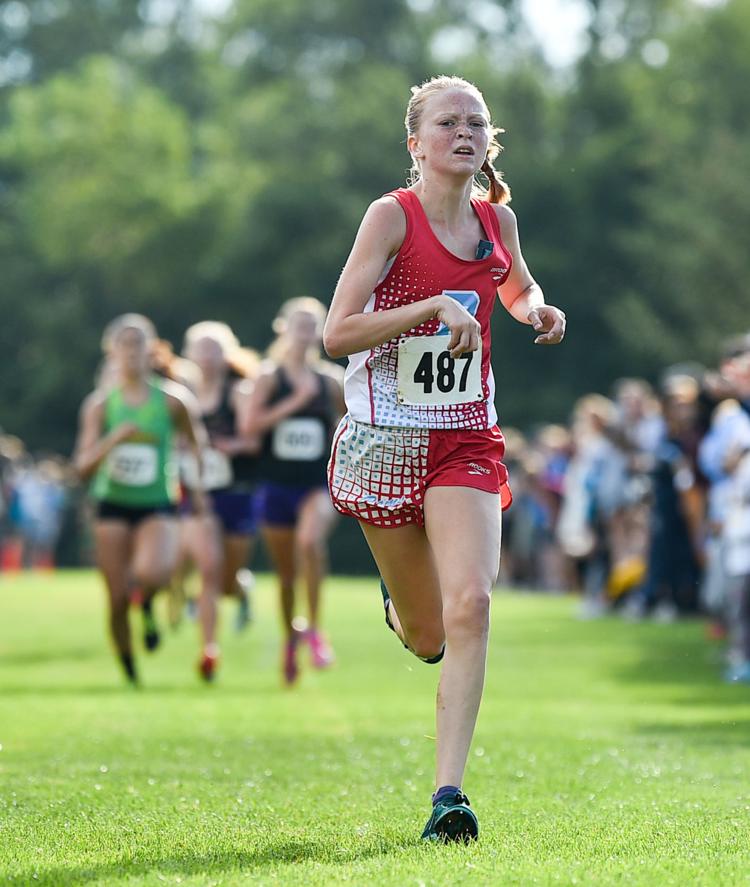 090719-qct-spt-spartan-xc-040a.JPG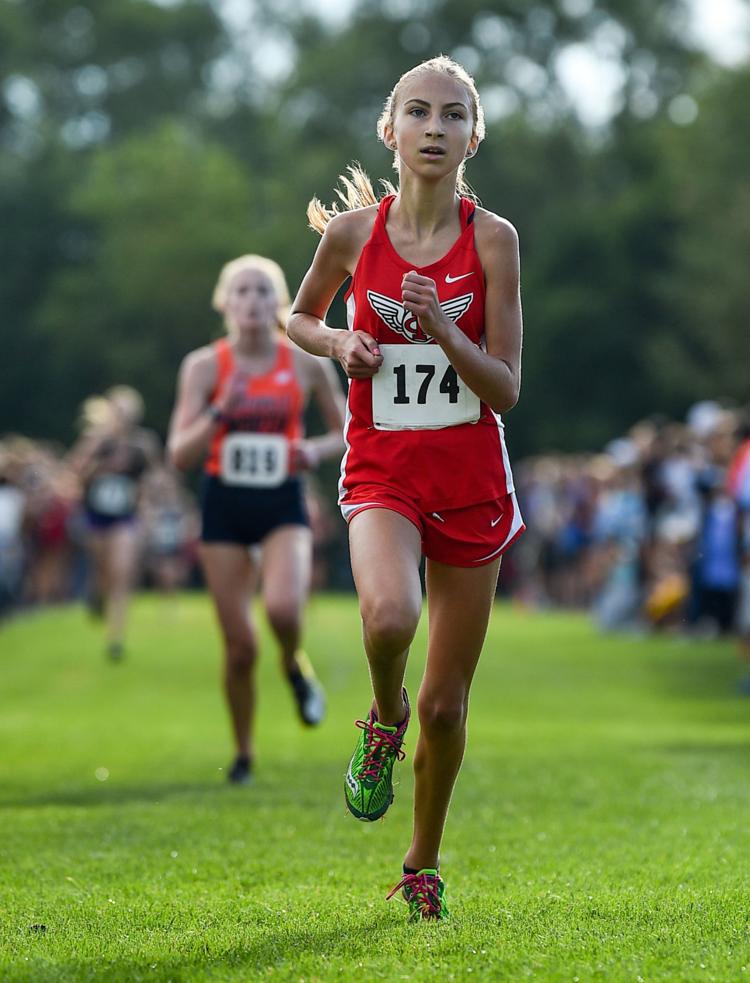 090719-qct-spt-spartan-xc-043a.JPG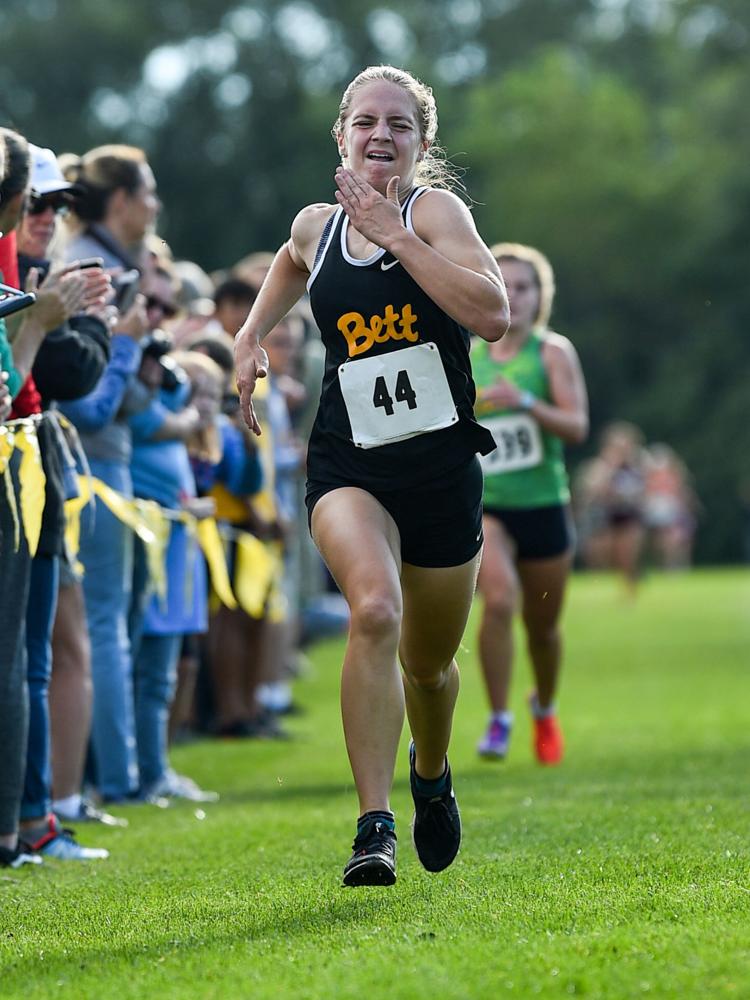 090719-qct-spt-spartan-xc-044a.JPG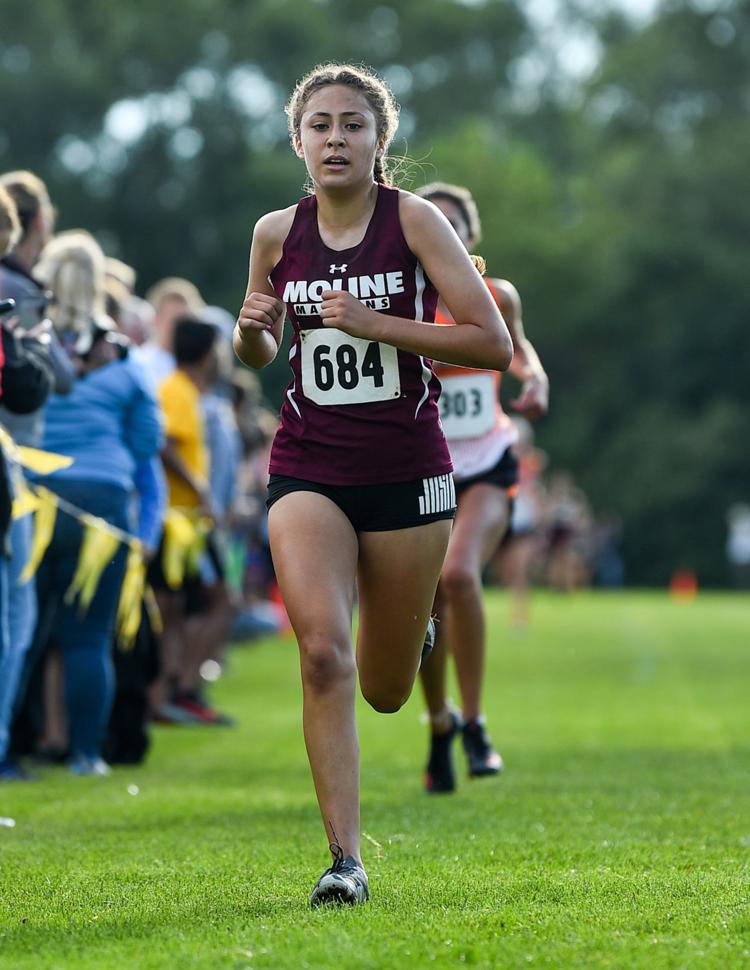 090719-qct-spt-spartan-xc-047a.JPG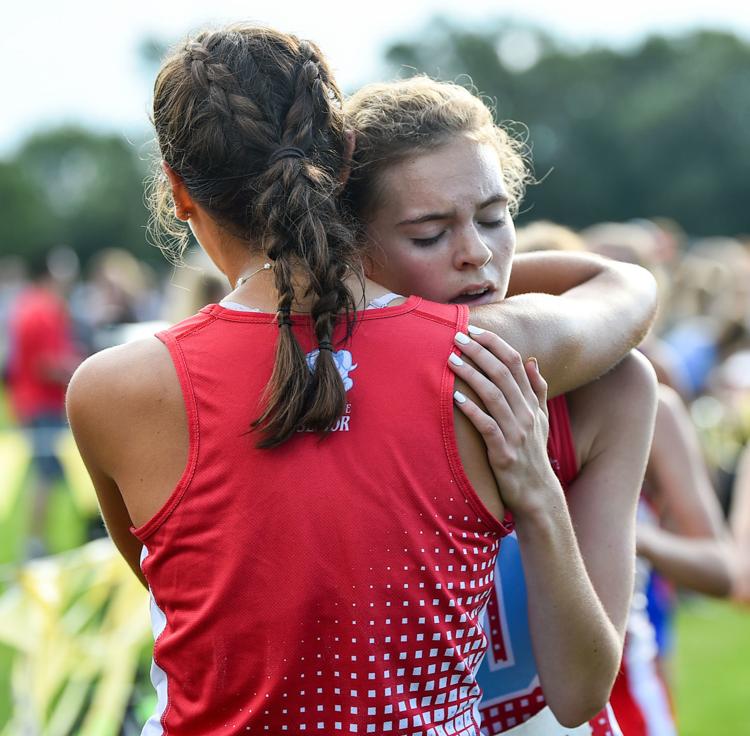 090719-qct-spt-spartan-xc-049a.JPG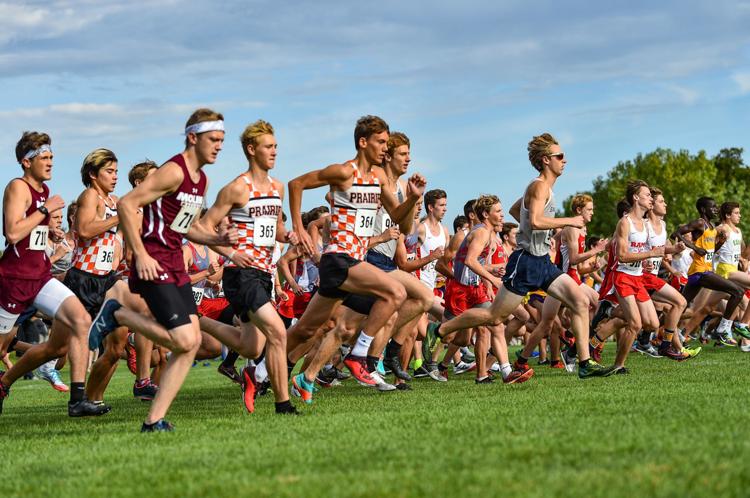 090719-qct-spt-spartan-xc-050a.JPG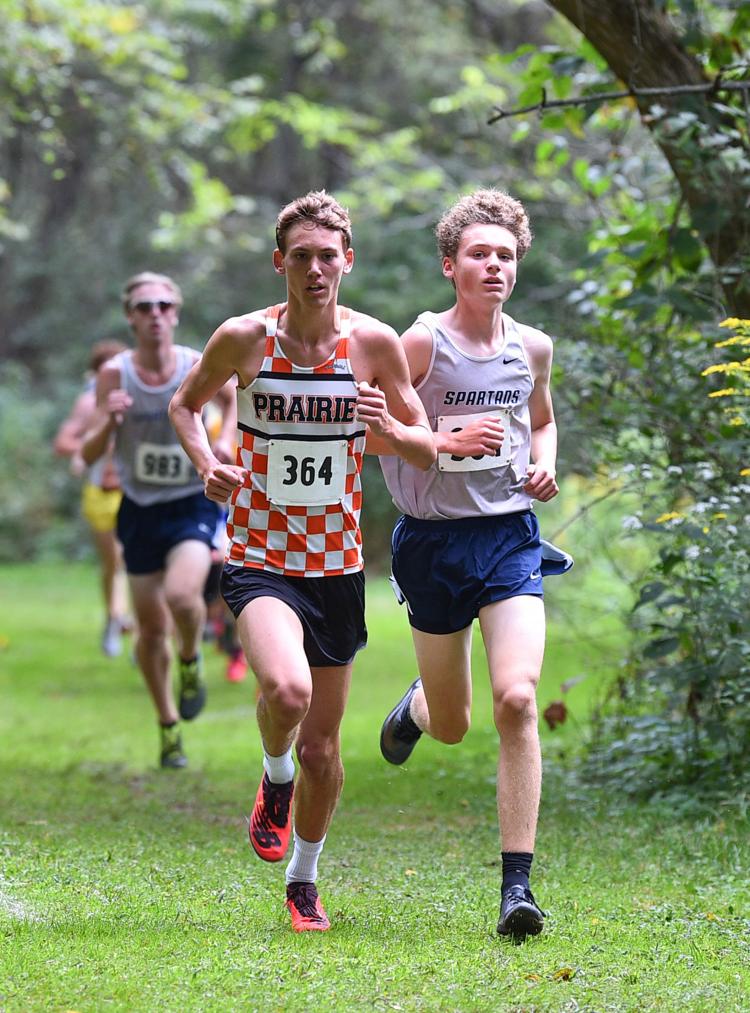 090719-qct-spt-spartan-xc-055a.JPG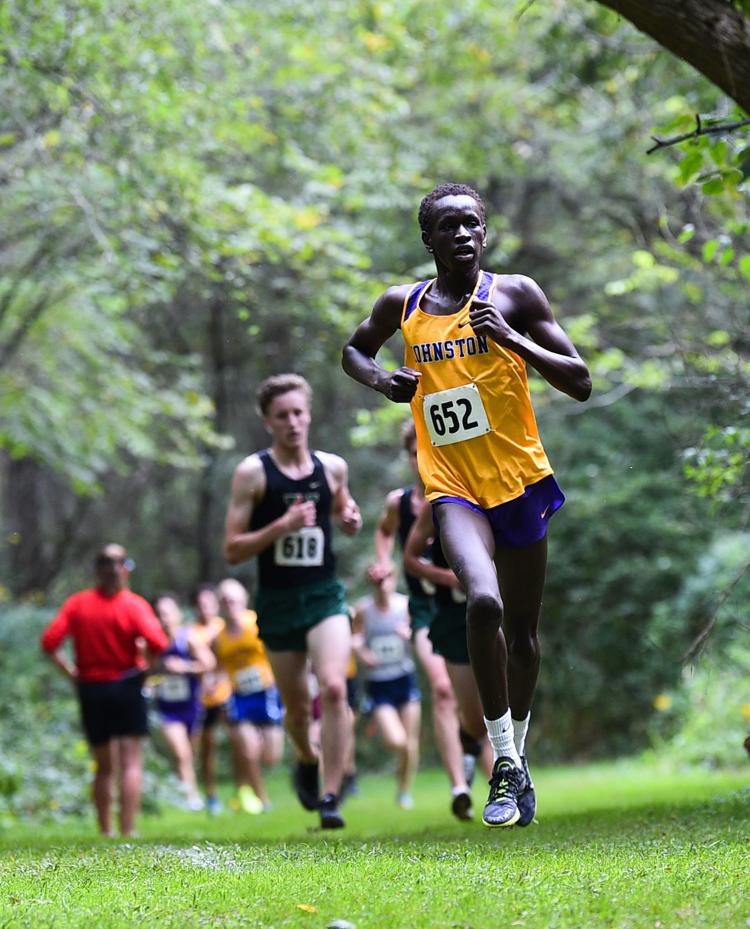 090719-qct-spt-spartan-xc-057a.JPG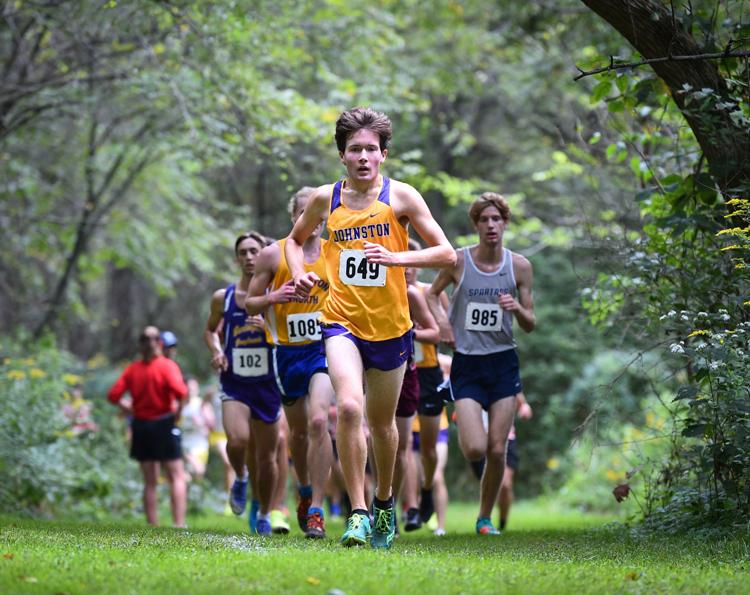 090719-qct-spt-spartan-xc-058a.JPG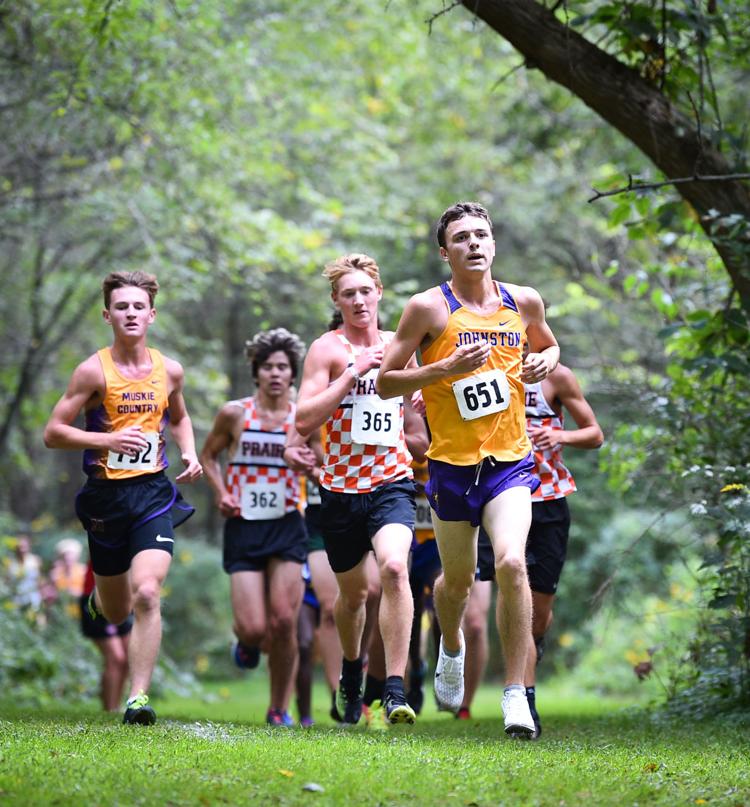 090719-qct-spt-spartan-xc-059a.JPG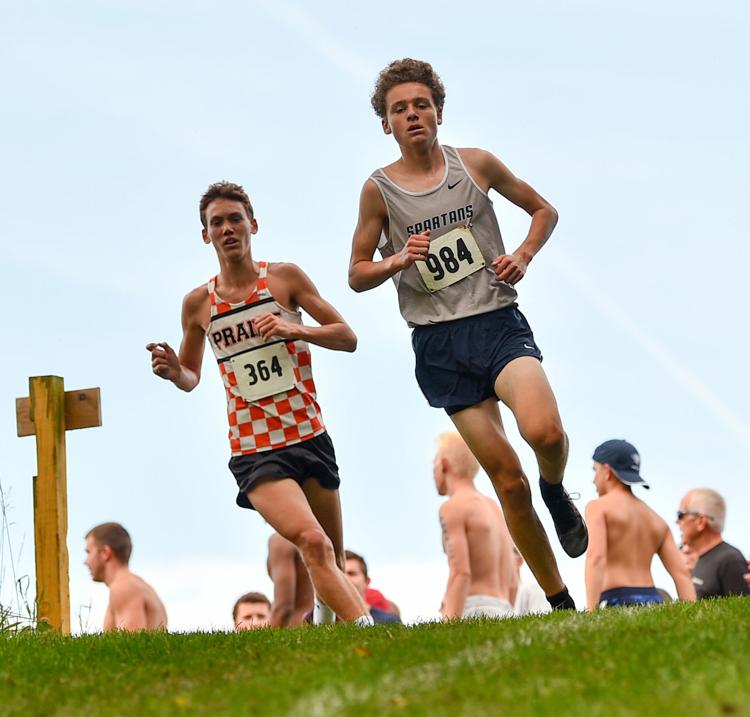 090719-qct-spt-spartan-xc-061a.JPG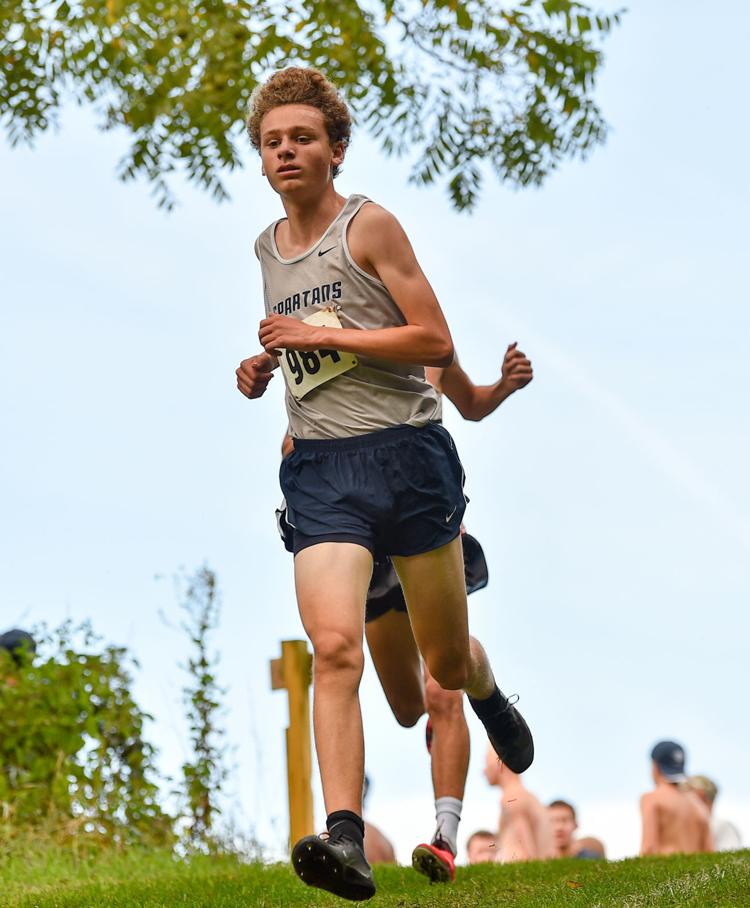 090719-qct-spt-spartan-xc-062a.JPG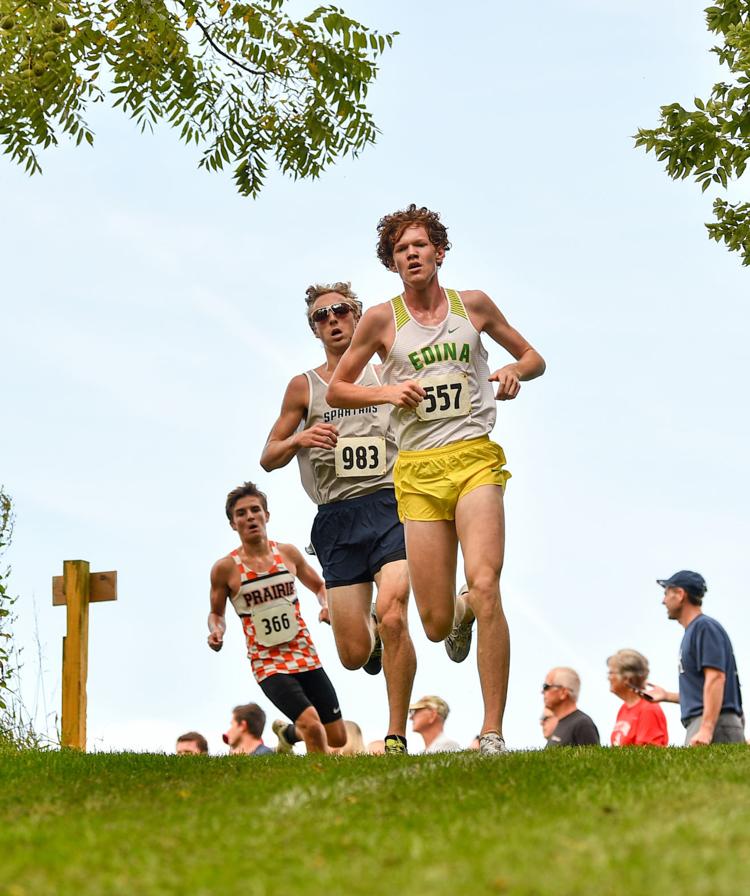 090719-qct-spt-spartan-xc-067a.JPG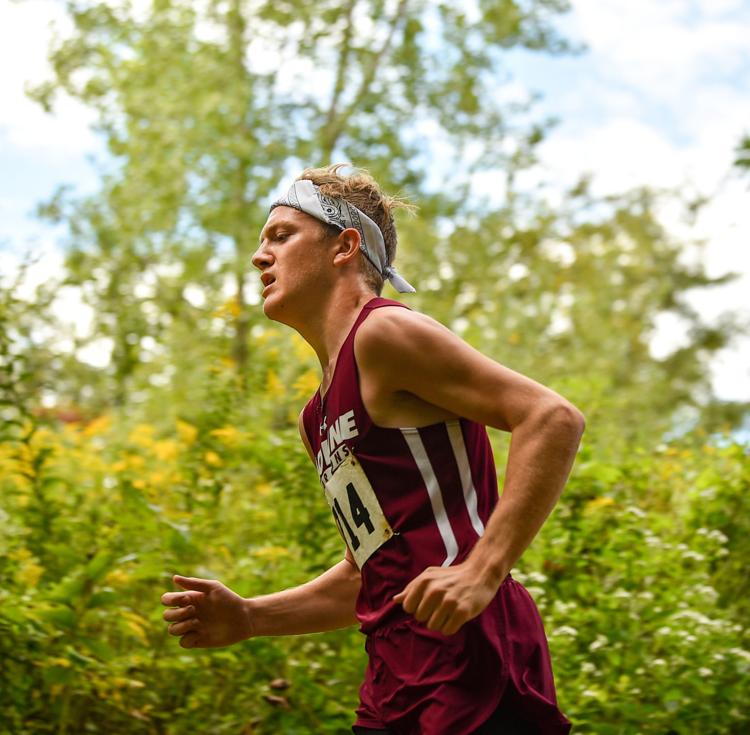 090719-qct-spt-spartan-xc-070a.JPG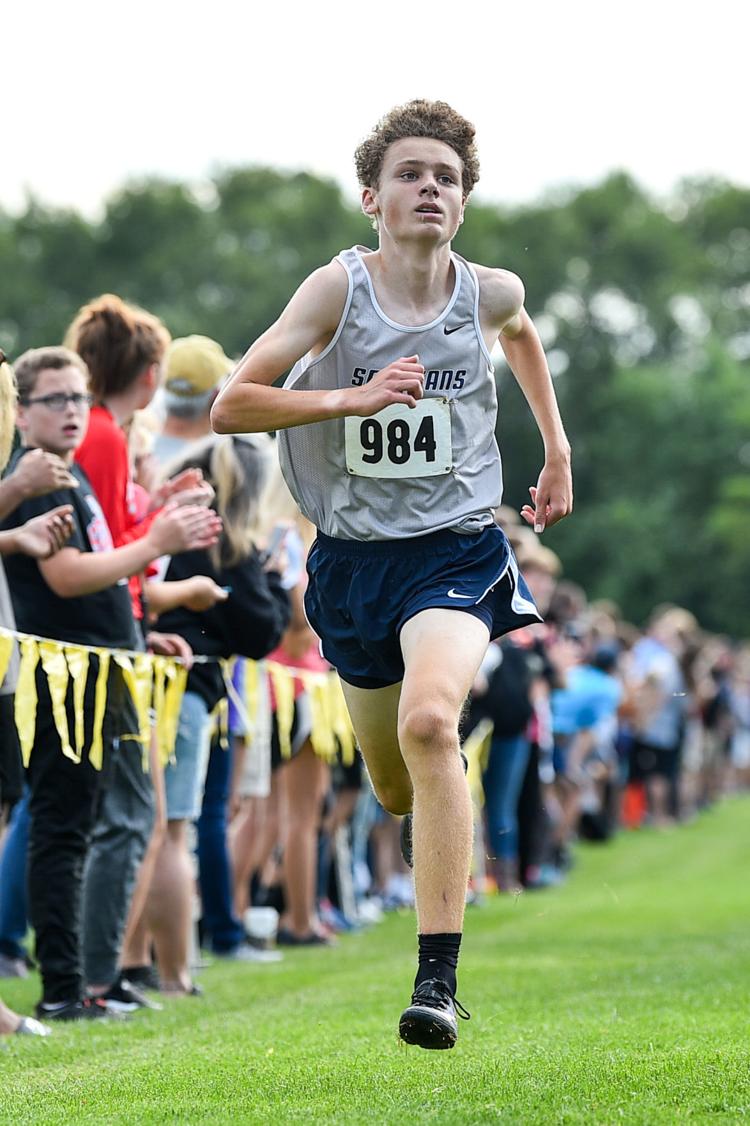 090719-qct-spt-spartan-xc-072a.JPG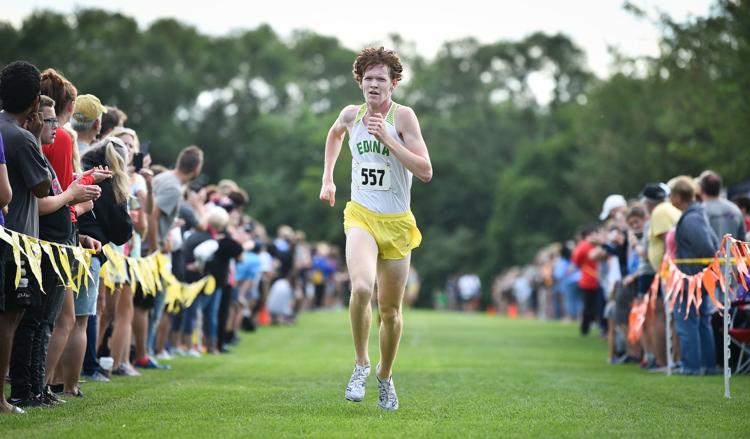 090719-qct-spt-spartan-xc-073a.JPG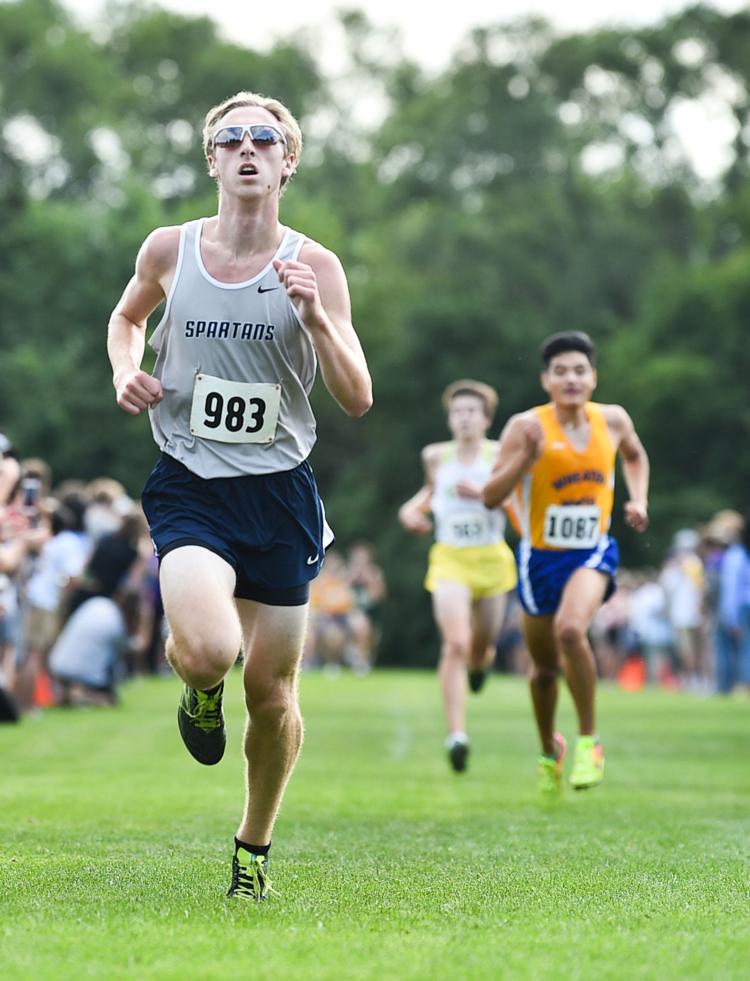 090719-qct-spt-spartan-xc-078a.JPG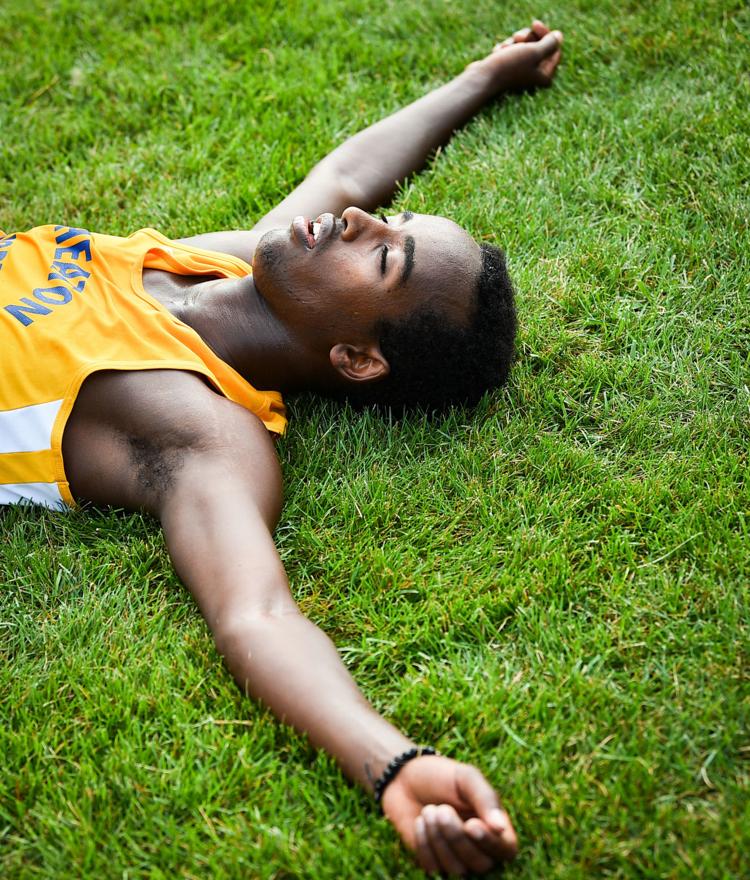 090719-qct-spt-spartan-xc-079a.JPG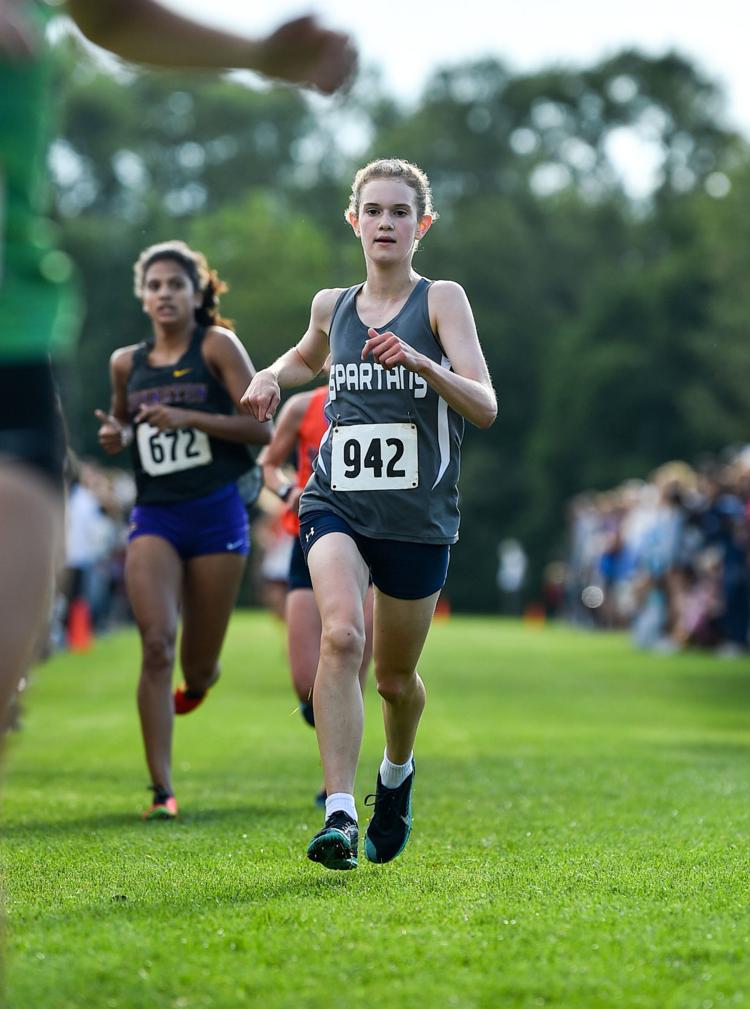 090719-qct-spt-spartan-xc-080a.JPG