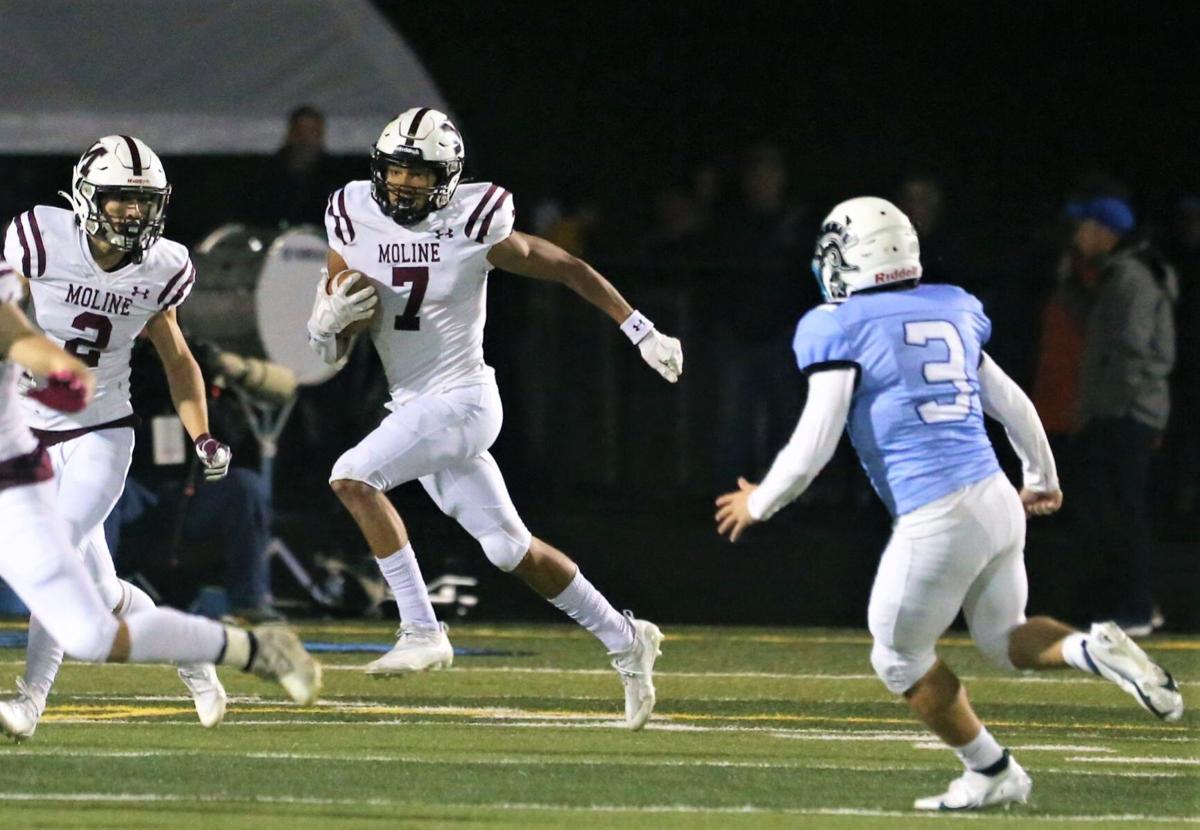 Moline's Matthew Bailey already had been named first team All-Western Big 6 on both offense and defense and was the league's player of the year.
He continued to add to his list of post-season accolades this week when he was named to the first team of the Illinois High School Football Coaches Association Class 7A all-state team.
Bailey, who collected 802 yards receiving and 10 touchdowns while also starring on defense for the Maroons, was one of five area players to receive first team honors in various classes.
James Conner, Kewanee's 300-pound two-way lineman, made it in Class 4A while Erie-Prophetstown quarterback Kolby Franks and Rockridge receiver-defensive back Nate Henry made it in 2A and Fulton fullback-linebacker Keegan VanKampen was honored in 1A.
Like Bailey, all four of those players led their teams to playoff berths with VanKampen leading the Steamers to a spot in the state quarterfinals before being defeated.
VanKampen finished the regular season with 856 yards rushing and 15 touchdowns while Franks compiled 1,904 yards of total offense and had a hand in scoring 23 TDs in the regular season. Henry caught 34 passes for 634 yards and seven scores for the Rockets.
Several area players also earned honorable mention laurels. Moline's Cranston Wall made it in 7A, Rock Island's Kai Rios in 6A, Sterling's Jason Farnham in 5A, Alleman's Charles Jagusah in 4A, Monmouth-Roseville's Derek Chandler in 3A and Sterling Newman's Ethan Van Landuit in 2A.