ELDRIDGE — North Scott has been stingy defensively all season. It has protected the football and feasted on getting turnovers. It has had a consistent run game in the second half of the year.
All those things vanished at the most inopportune time for the Lancers.
Western Dubuque used a punishing ground game, came up with three turnovers and limited North Scott's rushing attack to post a 45-21 victory Friday night in a Class 3A state quarterfinal at Lancer Stadium.
"They did a great job game-planning, and we had a real hard time getting stops defensively, which has been our forte all year," North Scott coach Kevin Tippet said. "Offensively, we struggled at the line of scrimmage.
"They were definitely the better team tonight."
Western Dubuque has a 2,000-yard passer in Calvin Harris and a receiver in Drake George with almost 1,000 yards. It wasn't Harris' arm or George's pass-catching skills that torched the Lancers.
The Bobcats ran the ball 68 times for 384 yards. Tailback Jake Hosch compiled 32 carries for 191 yards and three touchdowns. Harris accumulated 115 yards and two scores on the ground.
"That (running the ball) hasn't been our M.O.," Western Dubuque coach Justin Penner said, "but our offensive line has really been incredible this year and just steadily has gotten better."
Regardless if it was getting to the edge or running between the tackles, the Bobcats were collecting 7 or 8 yards a rush. They had 28 first downs to just 10 for the Lancers.
"Our kids' technique was fantastic on the offensive line, and we were running pretty hard," Penner said. "Football is all about numbers, and we felt we could find places where we could create a numbers advantage.
"But 68 rushes, wow, I had no idea. That's good stuff."
Western Dubuque threw for 285 yards and three touchdowns in its first-round win over Solon. It completed only three passes on this night.
"We definitely let our run game slip," Lancer linebacker Collin Lewis said. "We were focused on their pass. We never thought about a team running up the middle on North Scott.
"We've showed we could dominate the middle on defense this year, but they showed it to us."
North Scott (9-2) came into the game allowing fewer than 11 points per game and generated 28 turnovers this season. It hadn't given up more than two touchdowns in a game since Week 1. 
"Our linemen did a phenomenal job preparing for this week," Harris said. "Coach always says, 'Put your fingers in the ground and let's go.' We punched it right down their throats."
It wasn't just the inability to stop the run game that hindered the Lancers.
North Scott had some uncharacteristic mistakes. It threw two interceptions, muffed a punt inside its own 15-yard line and had a roughing the punter penalty extend a Western Dubuque drive.
"We made some mistakes in some critical times, giving them a short field here and there," Tippet said. "Those are things you can't do against good teams.
"I'm disappointed we didn't play cleaner, but (Western Dubuque) was pretty good up front tonight. They beat us in the trenches."
The Lancers couldn't establish a run game. They had 20 rushes for 55 yards, with just one carry exceeding 10 yards. 
Still, North Scott overcame a 13-point deficit and took a 21-20 lead in the opening minute of the third quarter. Quarterback Nile McLaughlin hit Jake Matthaidess down the seam for a 74-yard completion. Quentin Allison plunged in from a yard for a touchdown.
"That one really got us going," said McLaughlin, who completed 12 of 25 throws for 246 yards. "I thought we had a lot of things going for us."
But the advantage was temporary.
Western Dubuque scored just more than two minutes later, a 9-yard run from Hosch, to regain the lead. It led to 25 straight points for the Bobcats and their first trip to the state semifinals since 2001.
"That was huge for us," said Penner, whose team plays Sergeant Bluff-Luton in a 5:30 p.m. semifinal Thursday at the UNI-Dome. "We lost 7-6 to them early in the year and that extra point haunted us. Down 21-20, people had doubt in their mind. We had to put that doubt away with execution and running the football."
It was the final game for 27 North Scott seniors. The class played in back-to-back state quarterfinals and was 18-4 the past two seasons.
"I'm just proud of our guys," McLaughlin said. "I loved every guy on our team. It was a great experience, and I'm not disappointed in what we did or didn't do. I'm not going to take back anything we did this year. I'm going to enjoy the time with these guys."
That's what made it tough for Tippet to stomach afterward.
"The football part is the least of it," he said. "The hardest thing is not having them around anymore. We have a really good group of young men, and seeing those 27 seniors go is hard."
110218-North Scott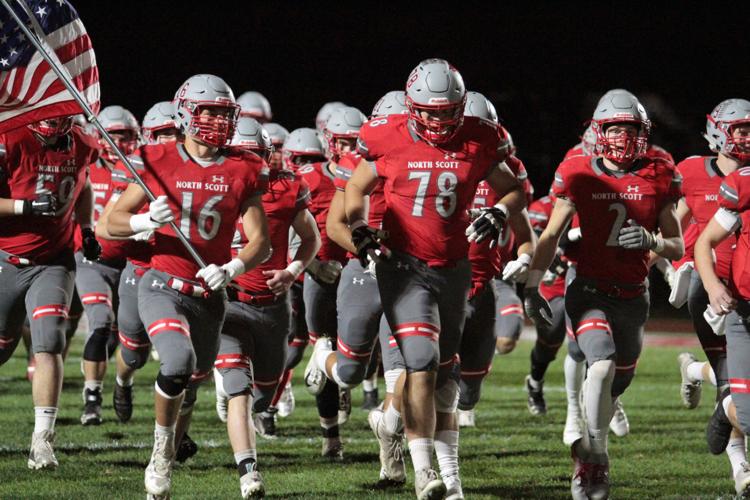 110218-North Scott-014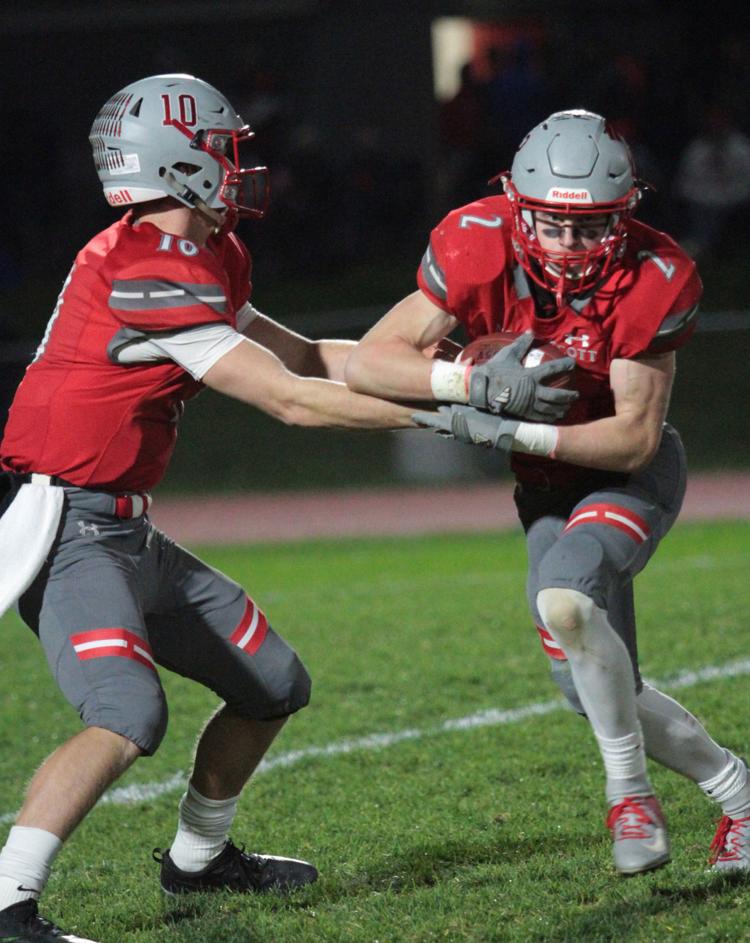 110218-North Scott-013
110218-North Scott-012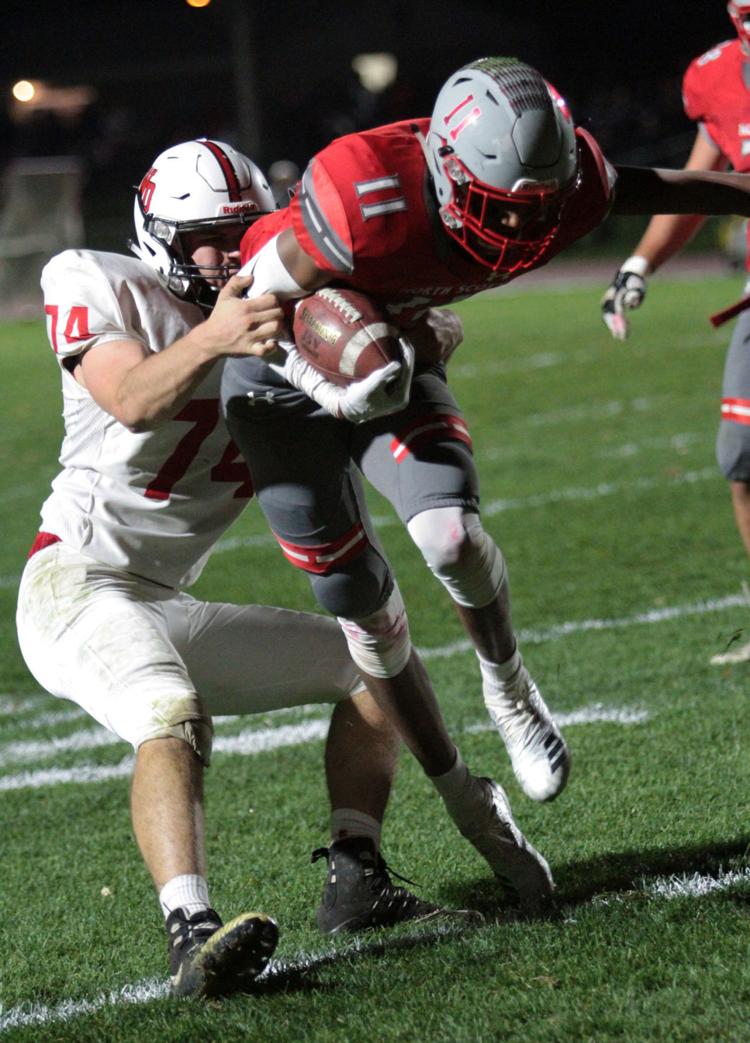 110218-North Scott-011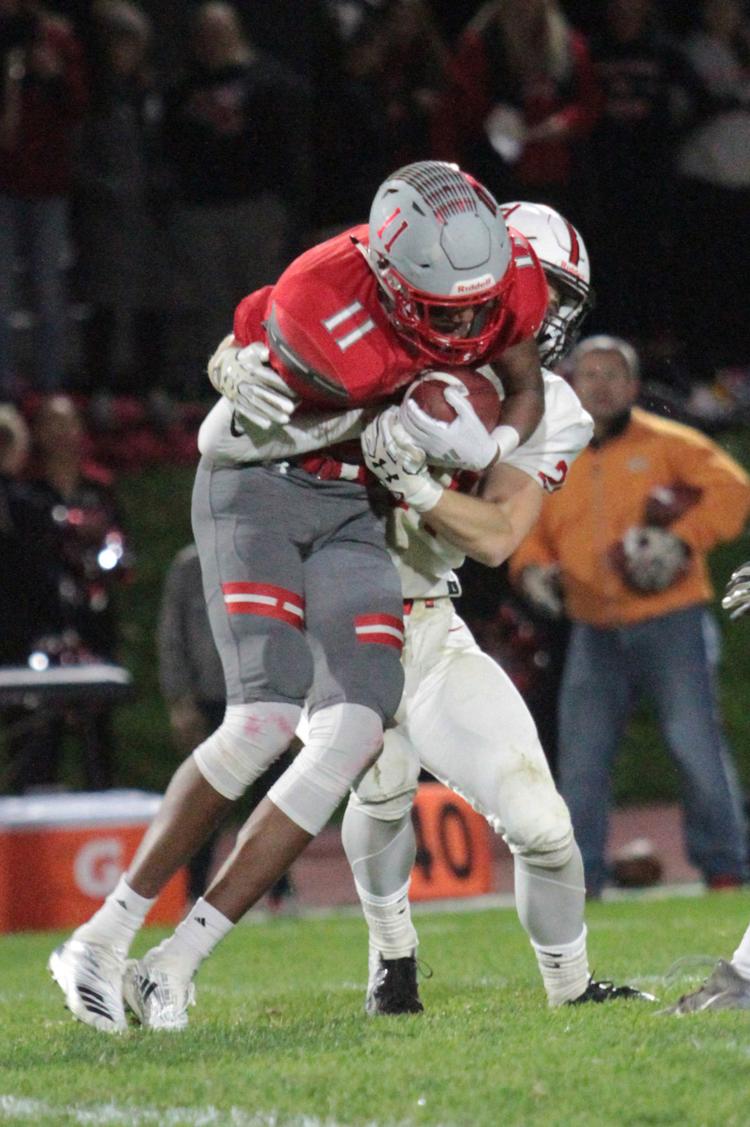 110218-North Scott-010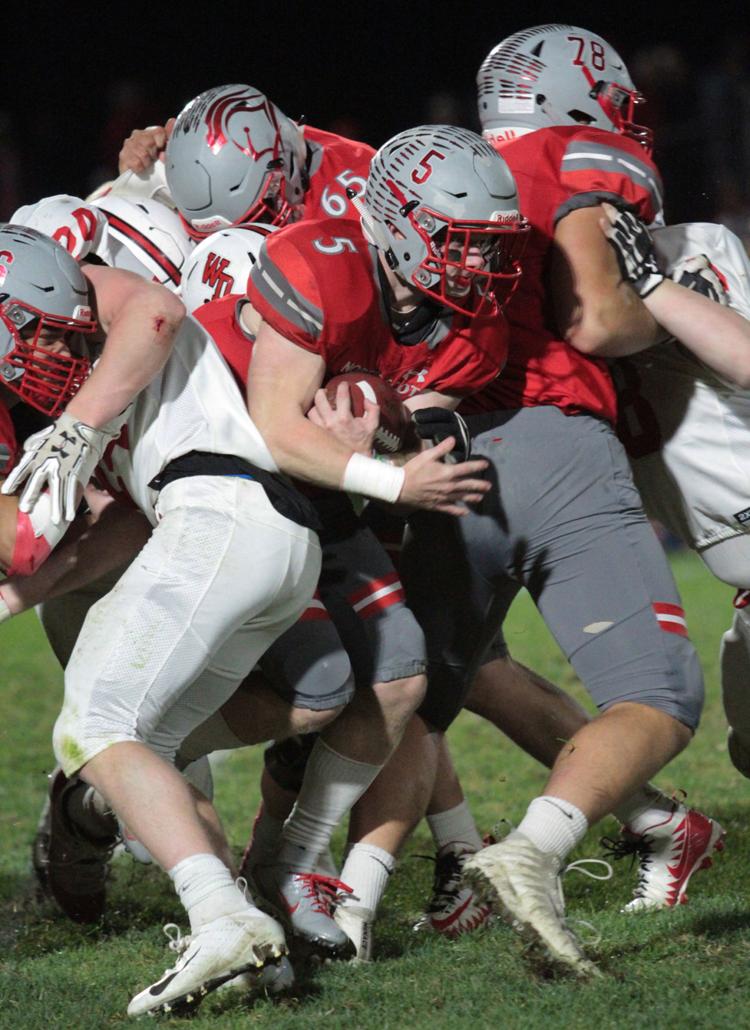 110218-North Scott-009
110218-North Scott-008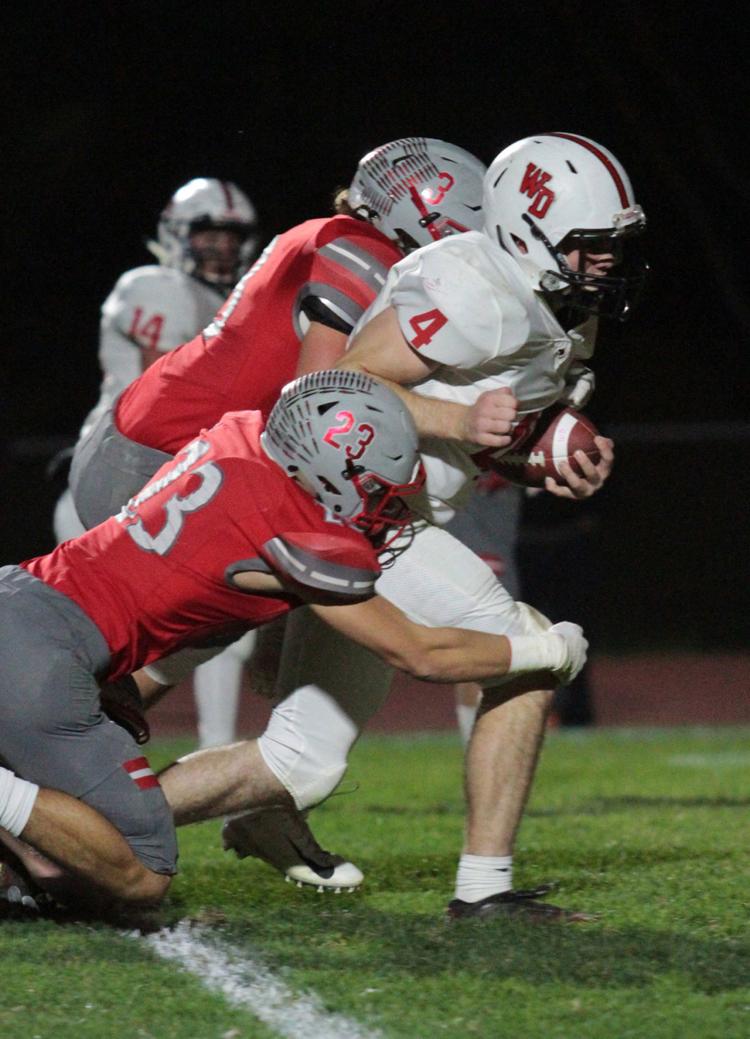 110218-North Scott-007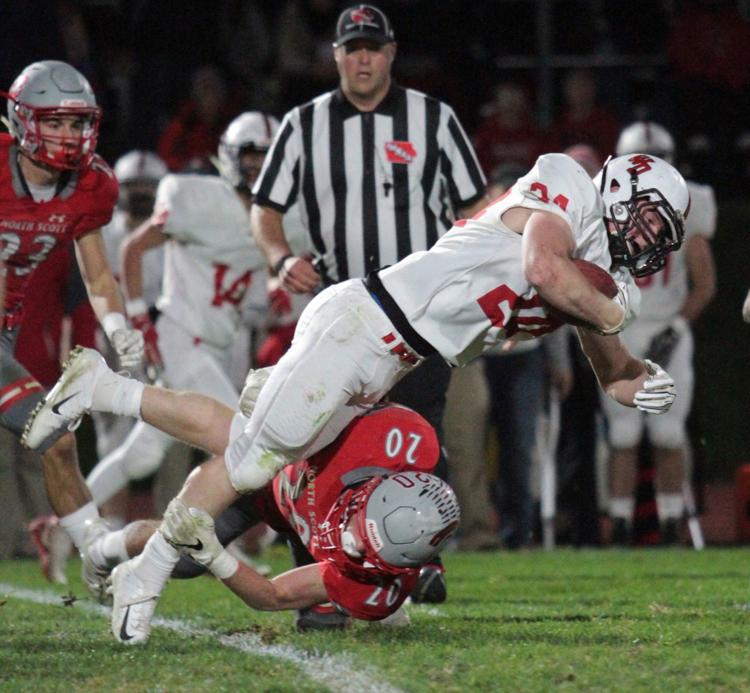 110218-North Scott-006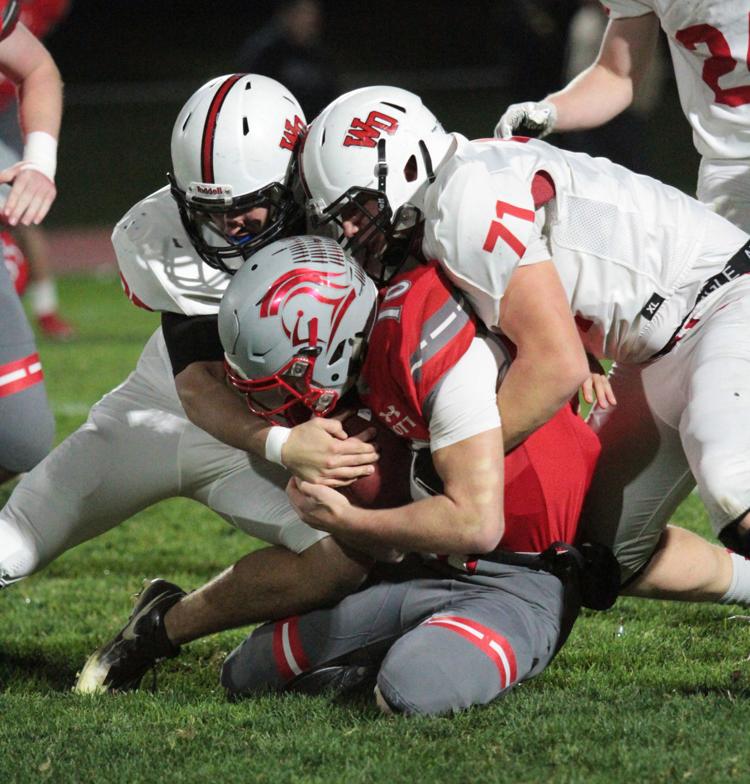 110218-North Scott-006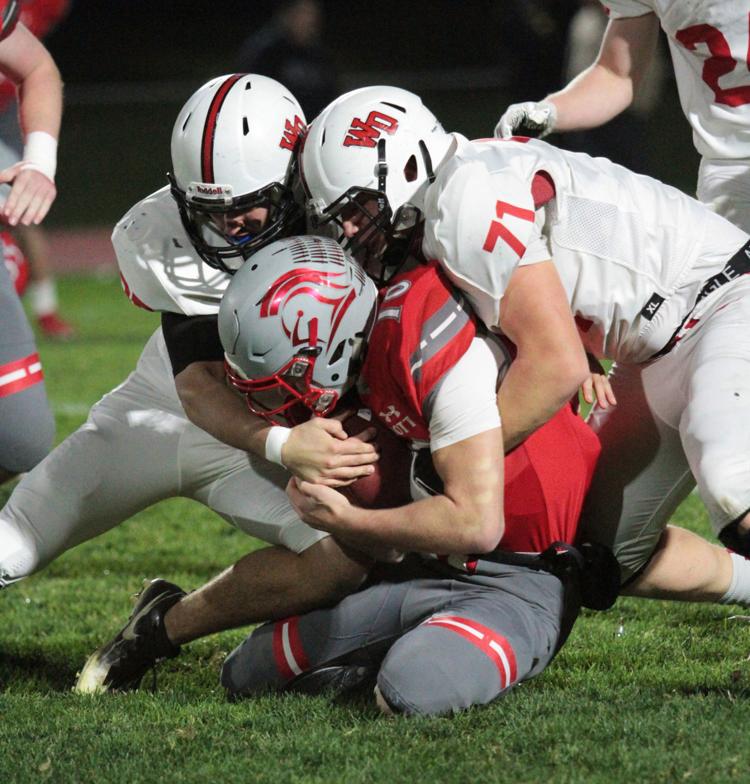 110218-North Scott-005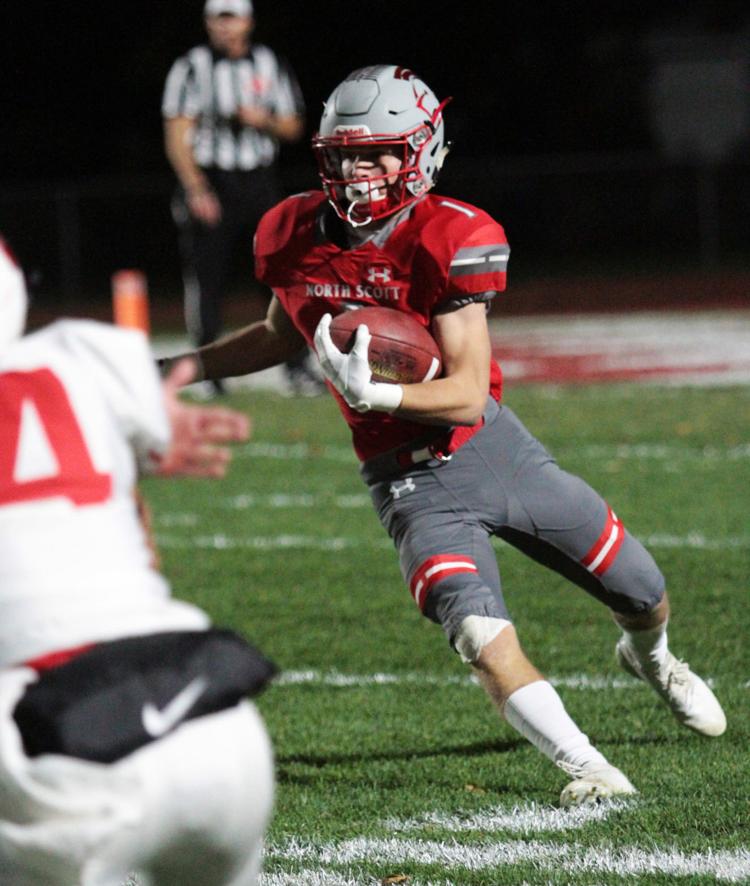 110218-North Scott-002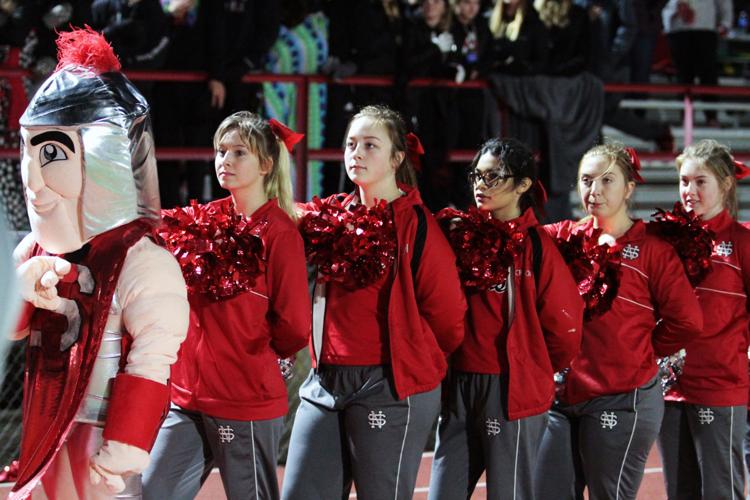 110218-North Scott-003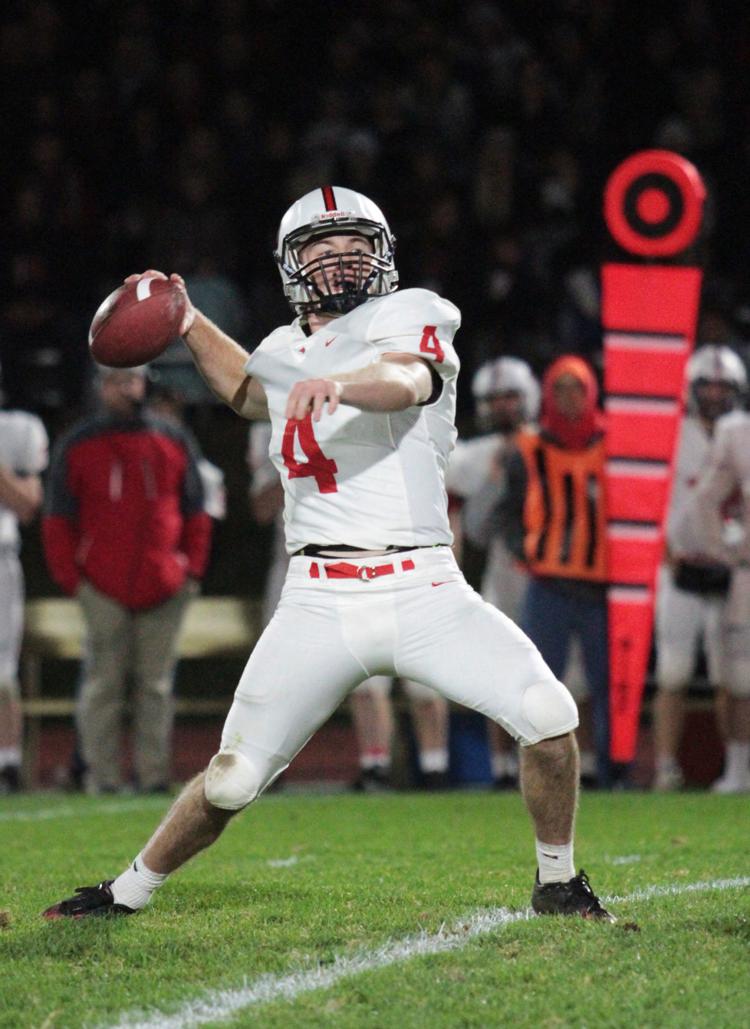 110218-North Scott-004