Jack West does not consider himself a risk-taker in life. The teenager goes to class, does his homework in a timely fashion and is fairly conservative with his day-to-day decisions.
On the football field? It is quite the contrary. West plays quarterback with a riverboat gambler mentality.
There have been times this football season it has paid huge dividends for Davenport North. Conversely, there are occasions it has backfired.
"My quarterbacks coach, Dylan Jones (former quarterback at Bettendorf and Loras College), has this motto of 'Grip it and rip it,'" West said. "There are times this year I've taken that too far, but other times it has gotten a big play for us in tight situations.
"He always says, 'Don't be afraid to take a chance because you don't know what might come out of it.'"
The negative has been 14 interceptions, three more than any other quarterback in Class 4A this season.
In North's three defeats — Dubuque Senior, Linn-Mar and Iowa City West — West has been picked off 10 times.
The blame doesn't rest on all his shoulders.
"He had five picks in the Senior game (Week 2) and four were probably my fault," head coach Adam Hite said. "I called some bad plays. I was a rookie head coach at that time and thought we could take a lot of shots.
"Some of that is going to happen throwing the ball 30 to 40 times a game."
West has learned to flush bad throws and mishaps quickly. Some of that is through experience. Some of it stems from his heavy workload.
"You have to have amnesia," he said. "I play both ways so I'm never on the sideline thinking about it. If you are worried about that interception you just threw, you're going to miss that next tackle on defense.
"You have got to move on and try and get the ball back."
On the flip side, West has been very good for the Wildcats in clutch situations. You need to look no further than the second half of last Thursday's 31-14 victory over Pleasant Valley.
The senior carried the ball 11 times for 159 yards and also completed 7 of 8 passes for 65 yards.
West has completed 58 percent of his passes and thrown for a metro-best 1,450 yards along with 10 touchdowns this fall. He also is the Wildcats' leading rusher with 542 yards and eight scores.
"He's taken his game the past couple of weeks to another level," Hite said, "and it is rubbing off on our other players. They see him step up and they're stepping their game up, too."
Because of that, North (5-3) has a game with playoff implications in the final week of the regular season, a rarity the past three decades.
The Wildcats can still make the 16-team playoffs as an at-large qualifier, but they must win Friday at Muscatine and get help across the state. North enters the week 20th in the RPI.
"This Friday night is the last thing we're guaranteed," West said. "We need to go make the most of it. We can't control anything else."
Even if the playoffs don't happen, a sixth victory would be the most for the program in a season since 1987.
"We're the first group that has seen the culture really change here," West said. "From 1-8 as freshmen to the last two years of competing for playoff spots, it is the legacy we wanted to leave.
"We've done a good job of establishing that for our younger kids to follow."
West has been at the forefront of that transformation.
He started in the secondary as a sophomore and saw snaps at quarterback late in the season.
He was a two-way starter during North's 5-4 season in 2018.
But coming into his senior year with a new head coach, West has become a voice and leader for the Wildcats on the field and in the locker room.
"He's the face of the program right now," Hite said. "Our guys just gravitate toward him."
Also a wrestler and an outfielder on the baseball team, West embraces that leadership responsibility with his words and actions.
The 5-foot-10 and 175-pounder likes to improvise on the fly. When the pocket collapses, he thrives scrambling out of trouble and trying to make a play either with his feet or chucking the ball downfield.
"I have really good chemistry with my receivers Priest (Sheedy) and Quincy (Wiseman), so they know where to find the open window," West said. "I don't think our offensive line likes it too much when I'm doing that, but I'm confident in myself I can make a play and make a guy or two miss."
West said his biggest improvement in the past year is being confident in his reads and more decisive with his throws.
"I was tentative to throw last year and not playing with as much confidence," he said. "With more experience, it has allowed me to make plays at a quicker rate."
Football is in his future.
American Rivers Conference members Coe and Wartburg have expressed interest. With his size, he understands Division III is probably the best fit.
"I just love the camaraderie of the team," he said. "I've been playing all these sports since fifth and sixth grade, and football is where you build those bonds. You're spending so much time with these guys for like two to three hours a day.
"These are memories that are going to last me a lifetime."
And for North to flourish Friday, West understands the importance of protecting the football.
Still, he won't be afraid to take a risk when the opportunity arises.
"It is something I got to be cognizant of, but I can't let it deter me from trying to make a play here or there," West said. "That's what has helped us reach this point."
Coss: 'Grip it and rip it' mentality suits North quarterback
100319-qct-spt-north-cityhigh-fb-012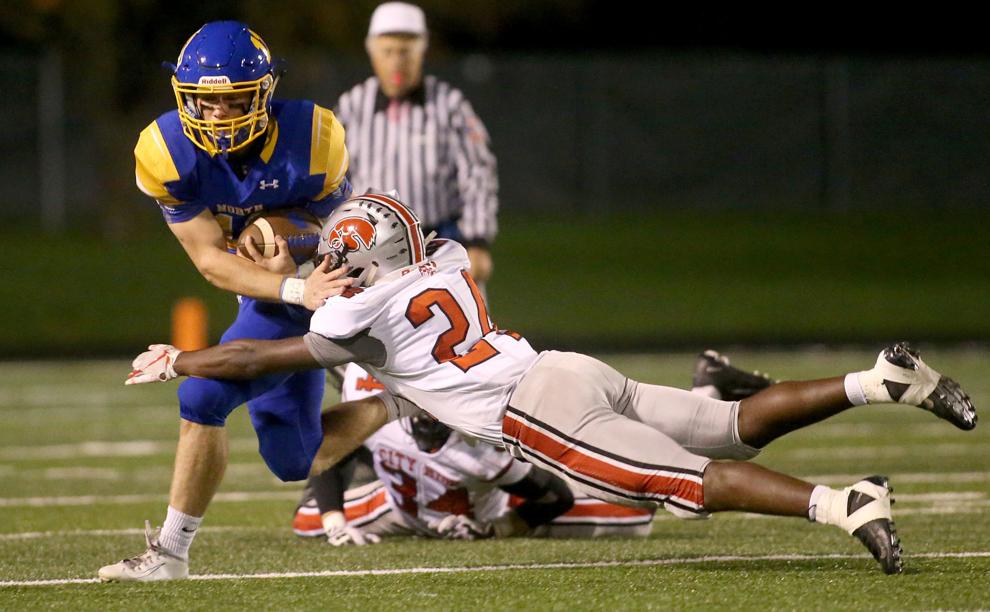 100319-qct-spt-north-cityhigh-fb-016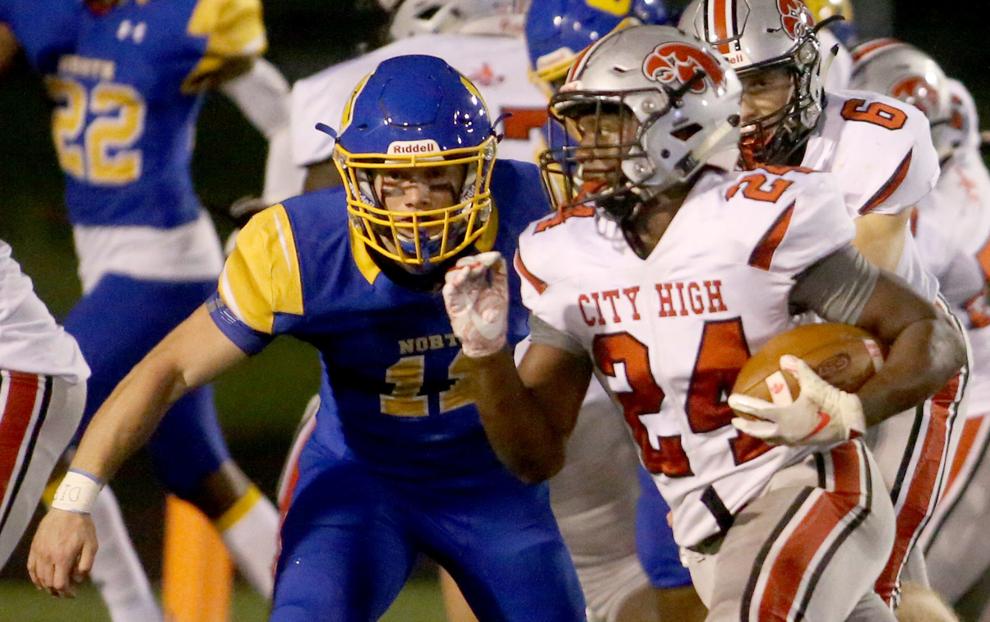 100319-qct-spt-north-cityhigh-fb-014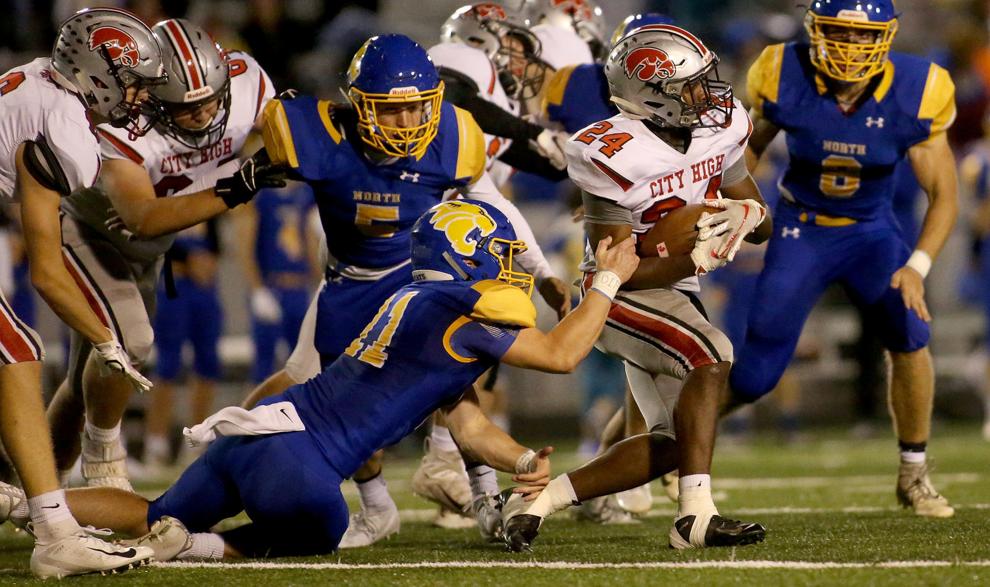 100319-qct-spt-north-cityhigh-fb-002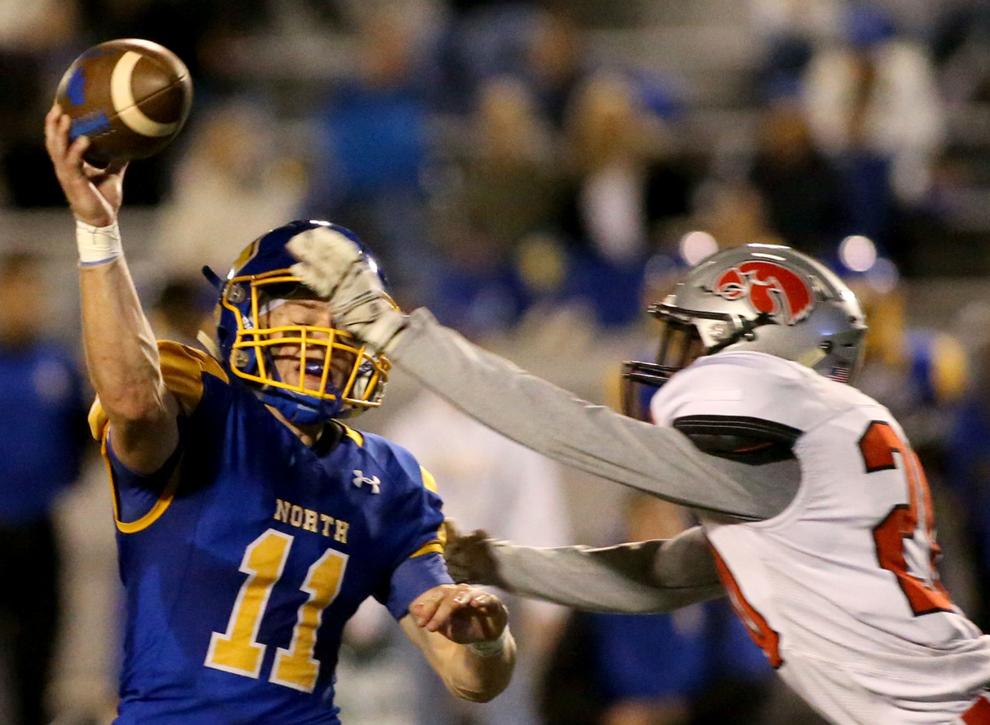 Davenport North vs Davenport West football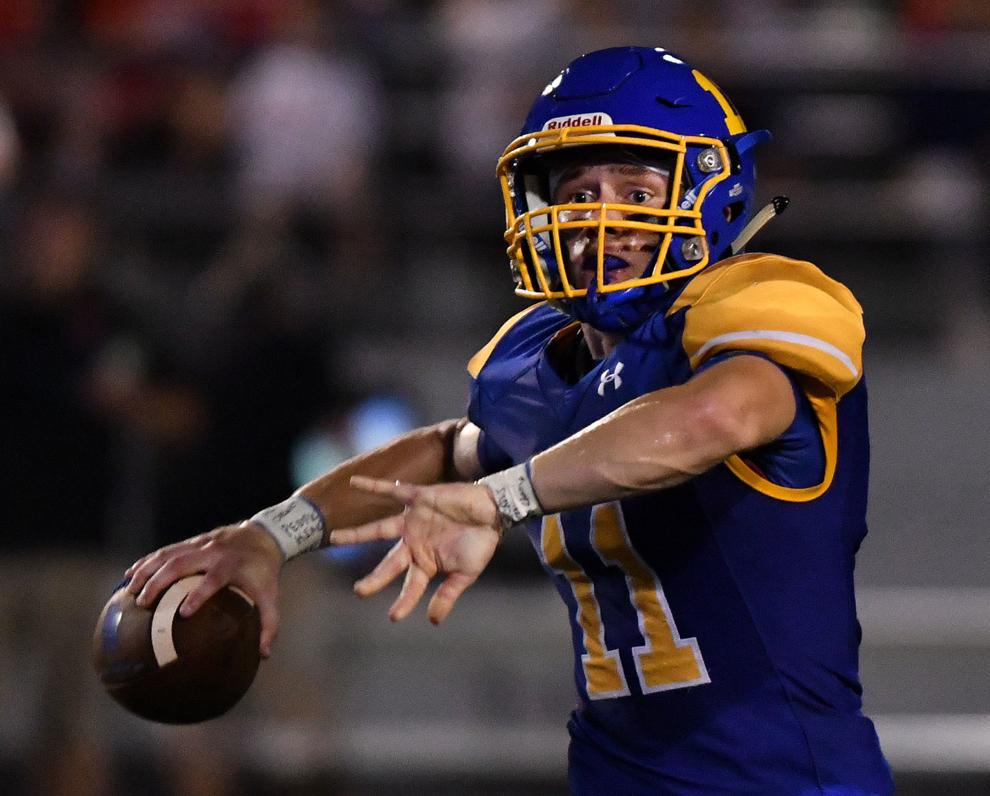 081819-qct-qca-outtakes-001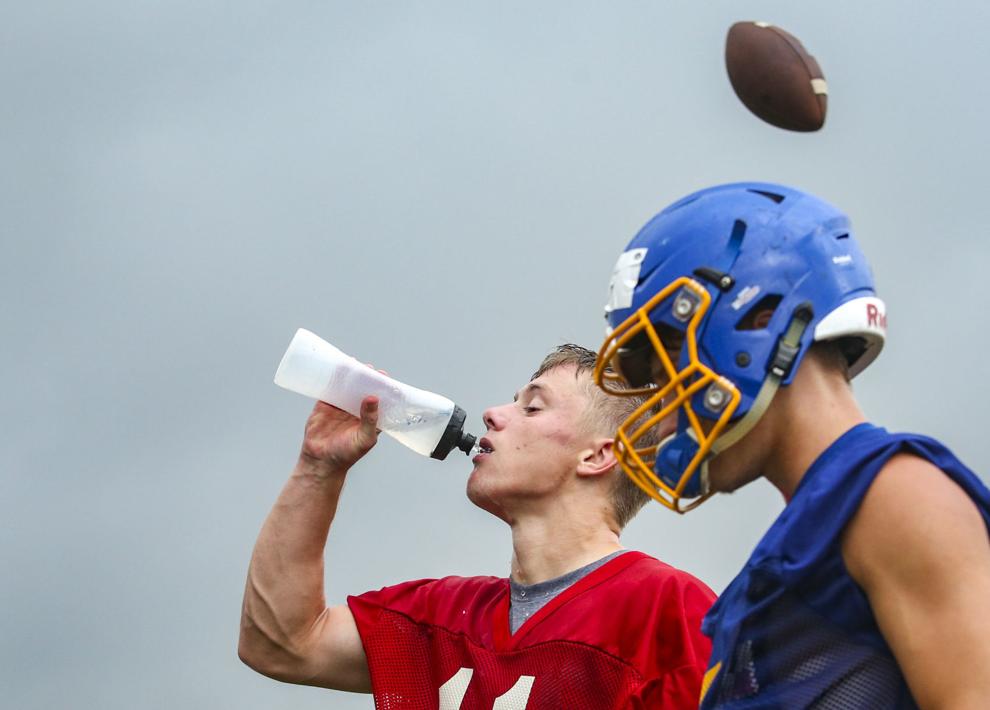 081219-qct-spt-football-practice-017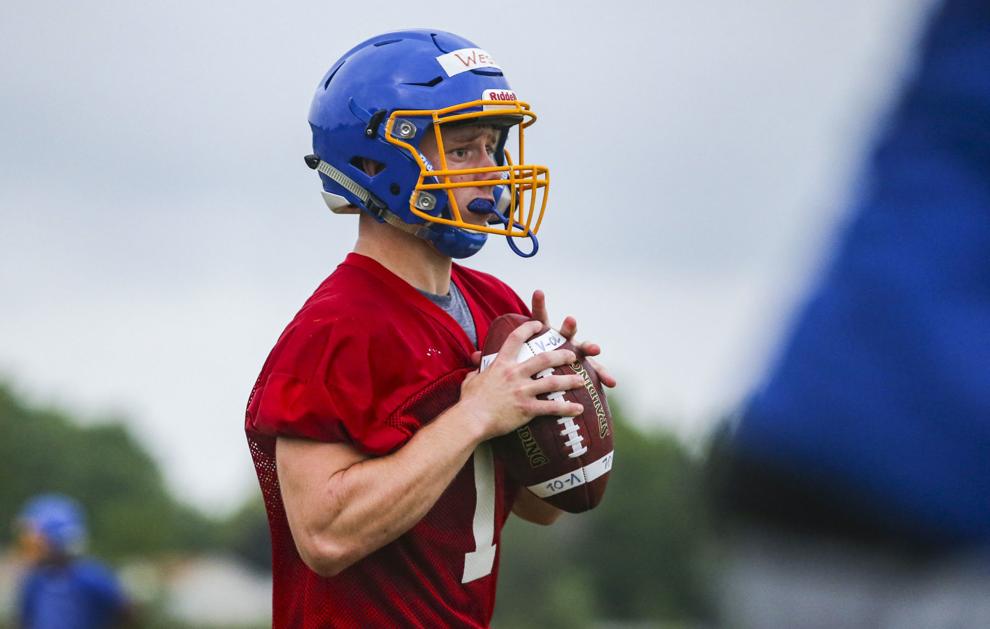 081219-qct-spt-football-practice-020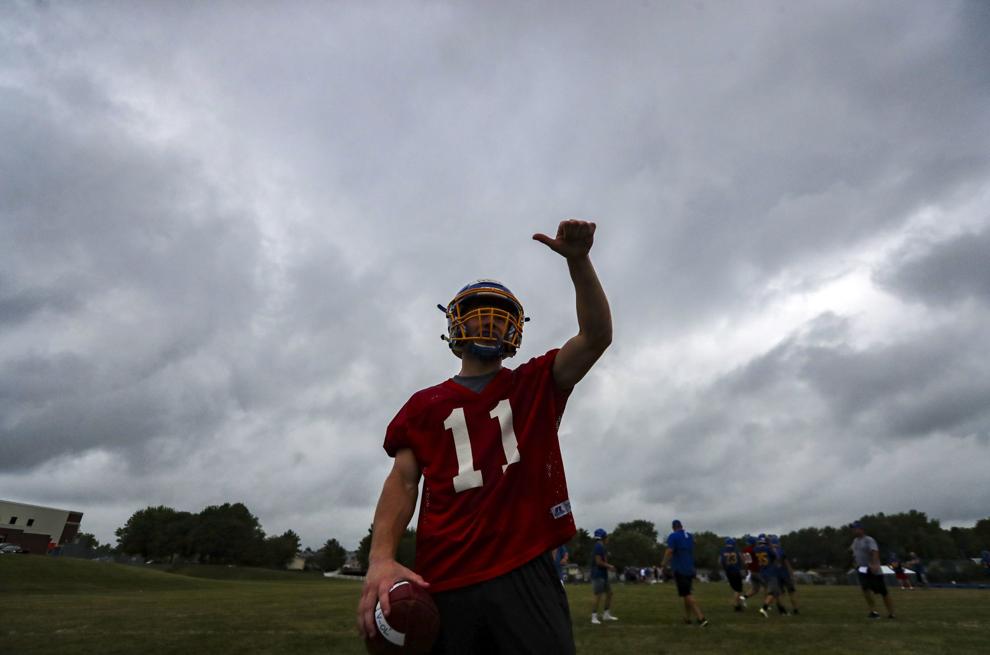 081219-qct-spt-football-practice-018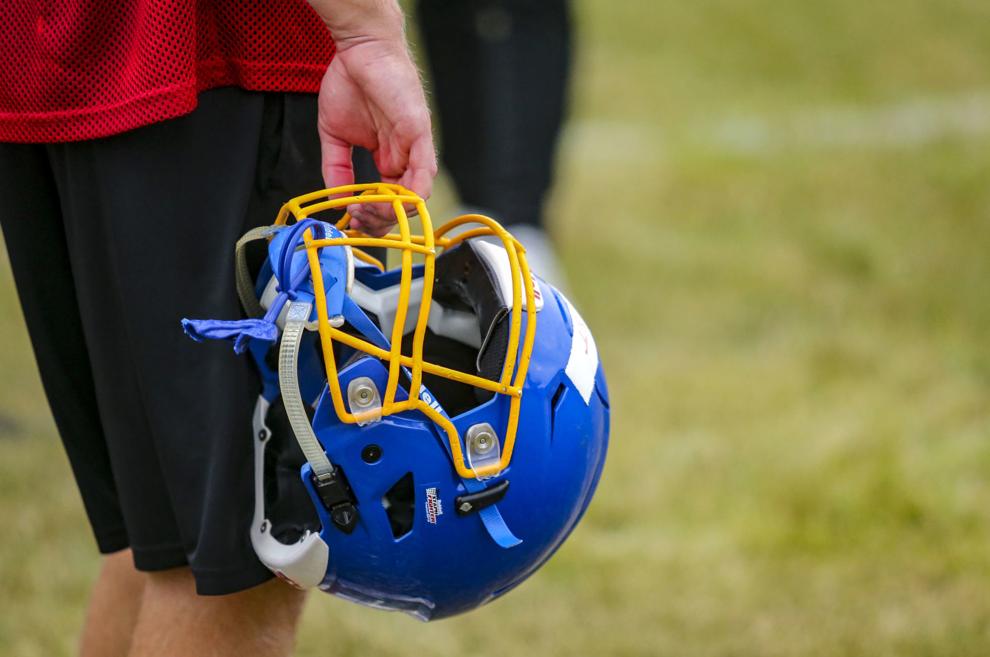 081219-qct-spt-football-practice-013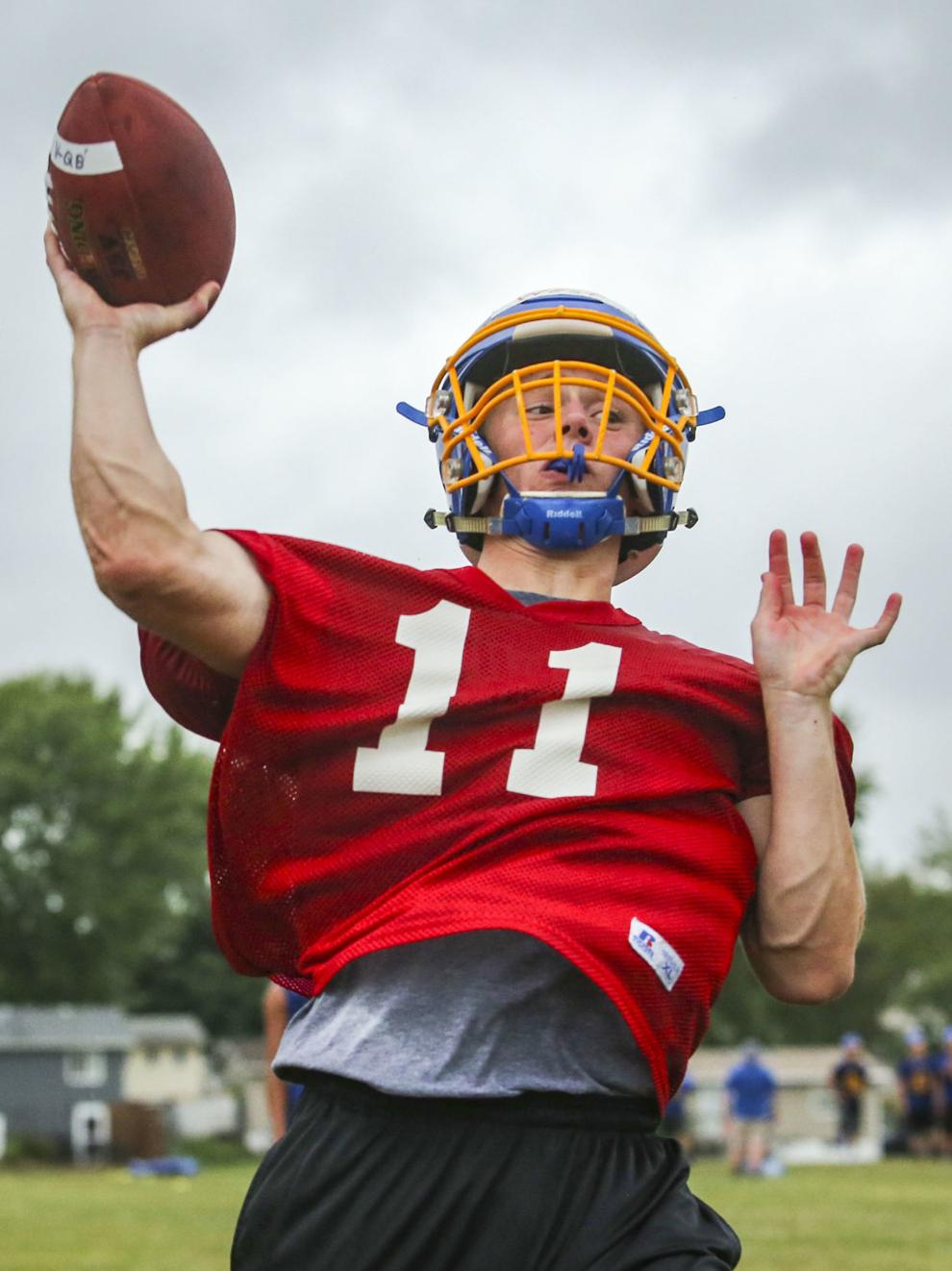 081219-qct-spt-football-practice-014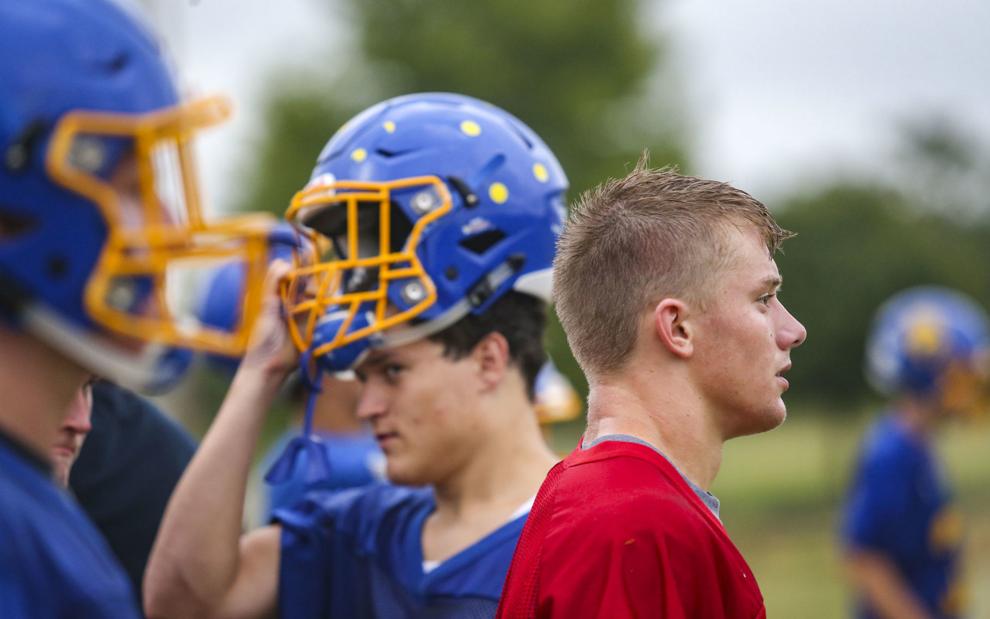 081219-qct-spt-football-practice-010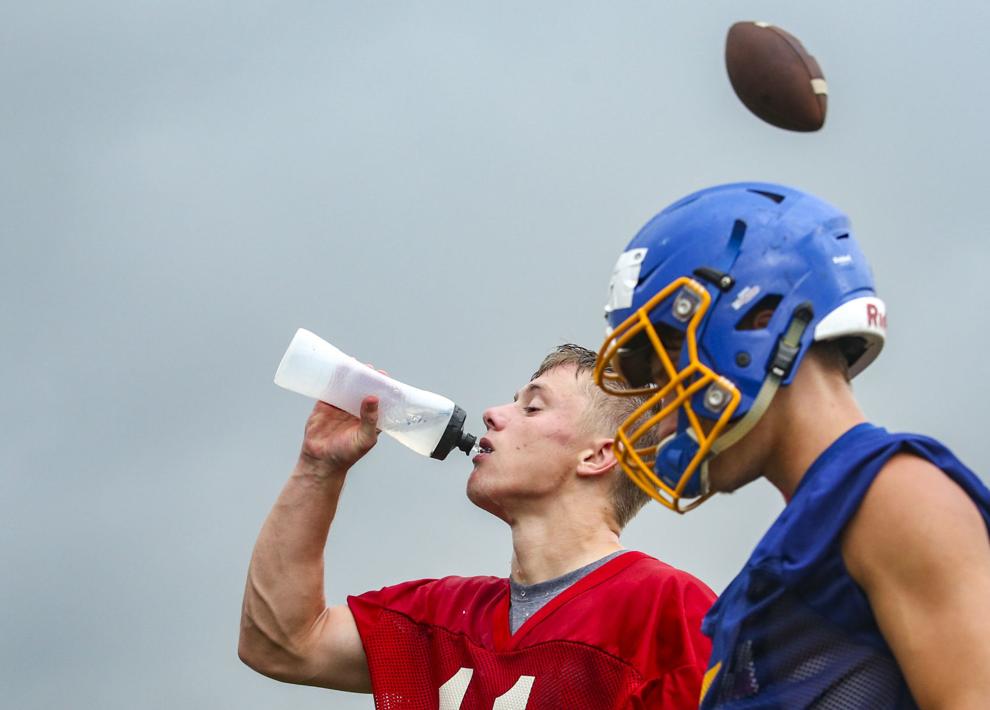 081219-qct-spt-football-practice-003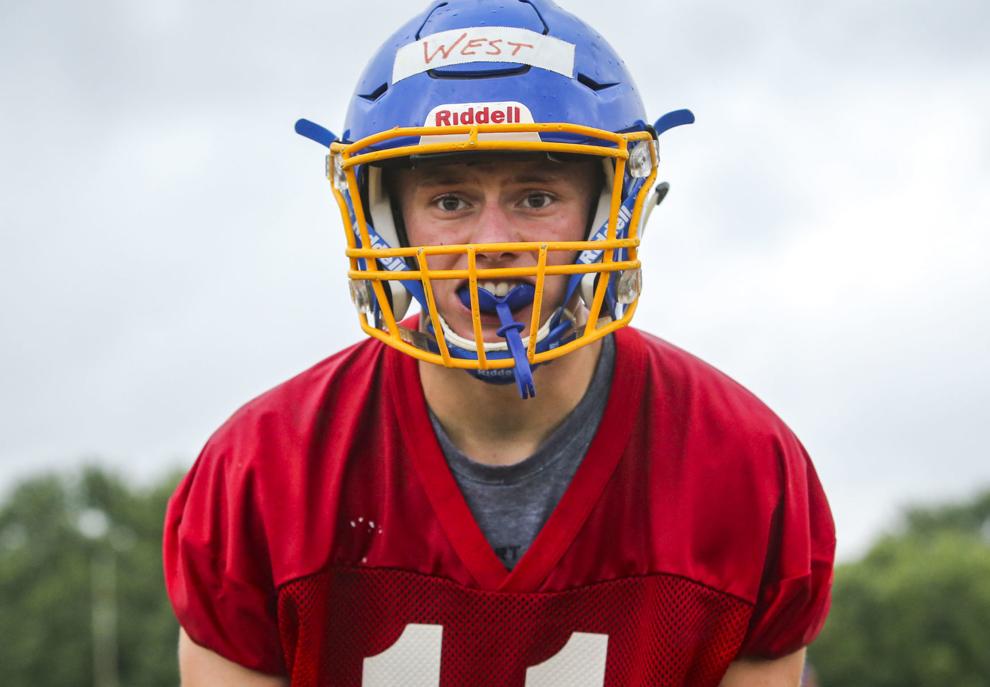 081219-qct-spt-football-practice-009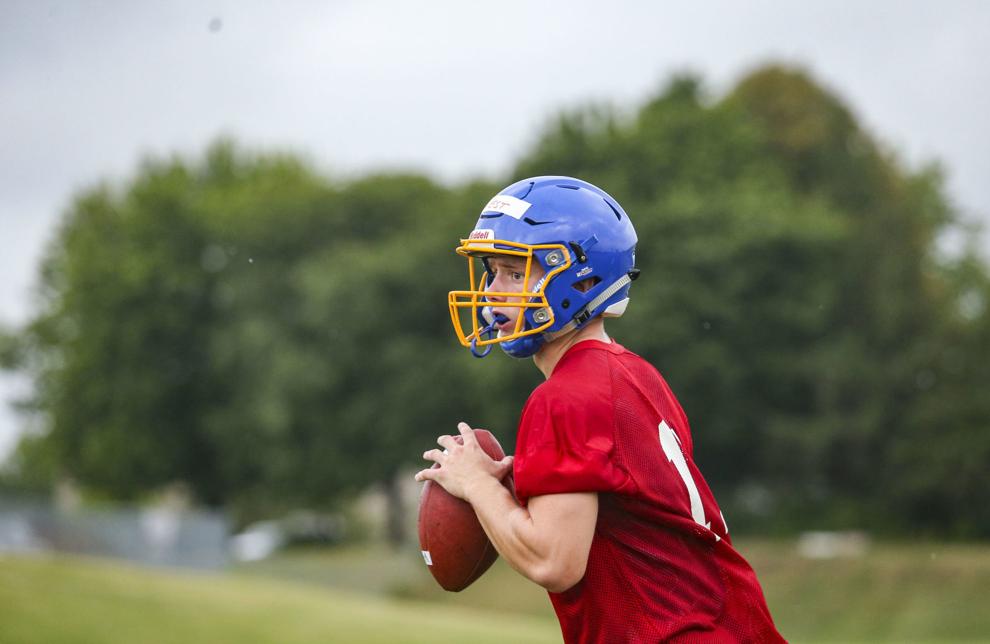 061419-qct-spt-wilton-north-base-014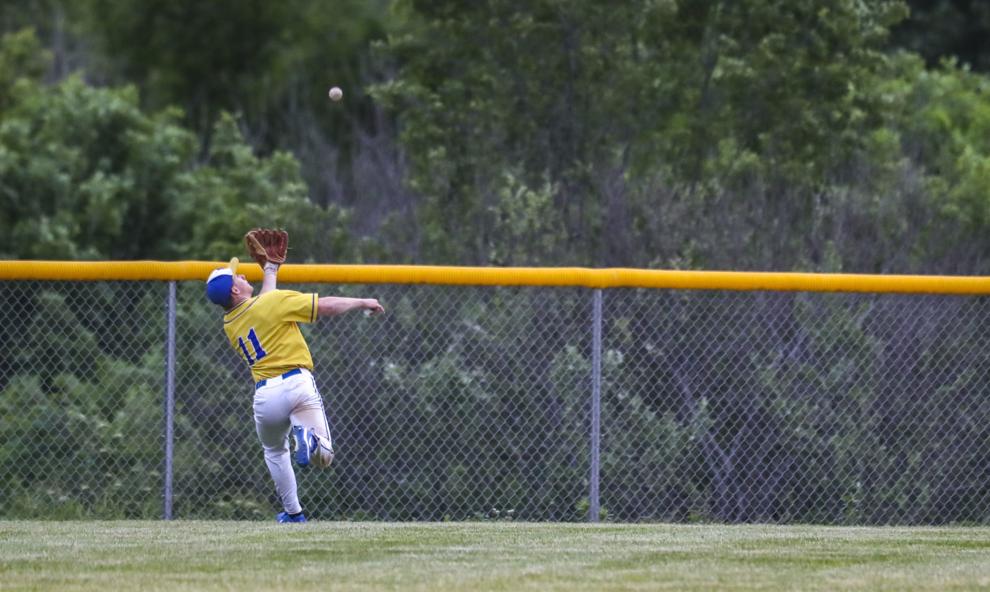 061419-qct-spt-wilton-north-base-032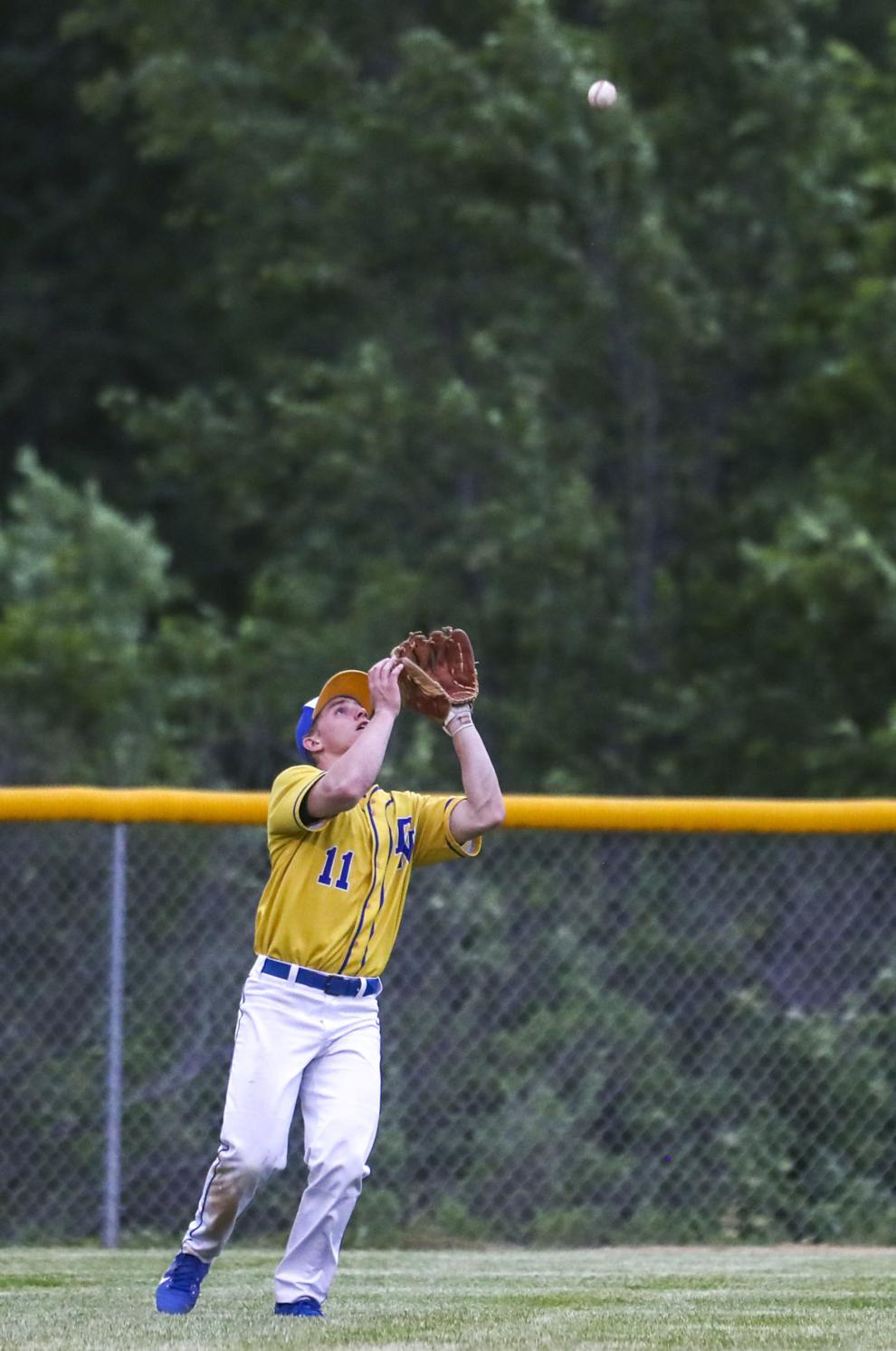 101218-North-PV-FB-019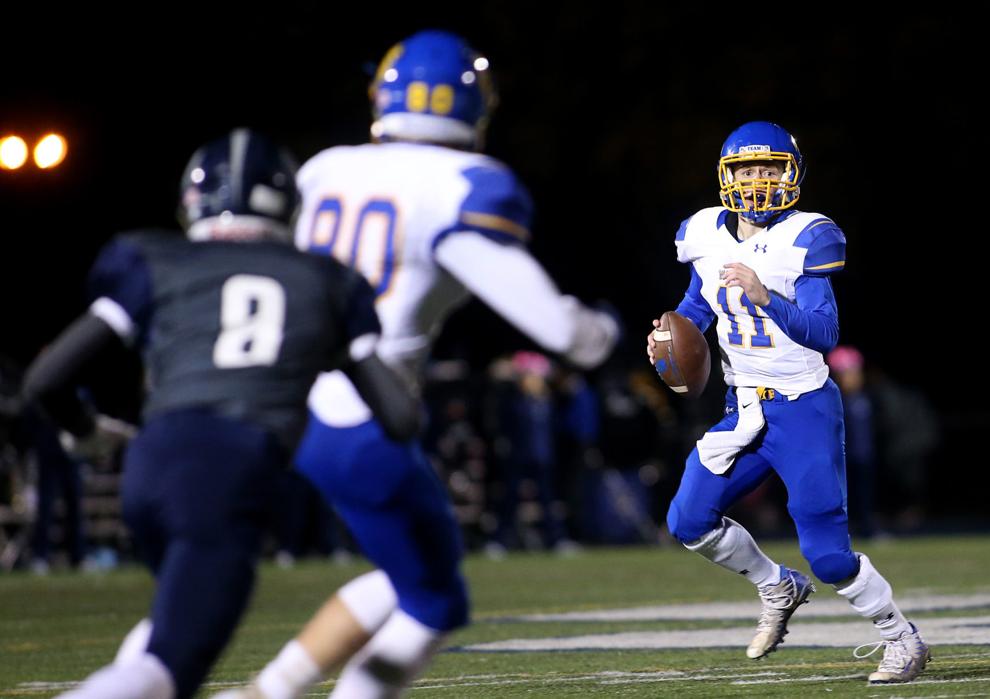 101218-North-PV-FB-009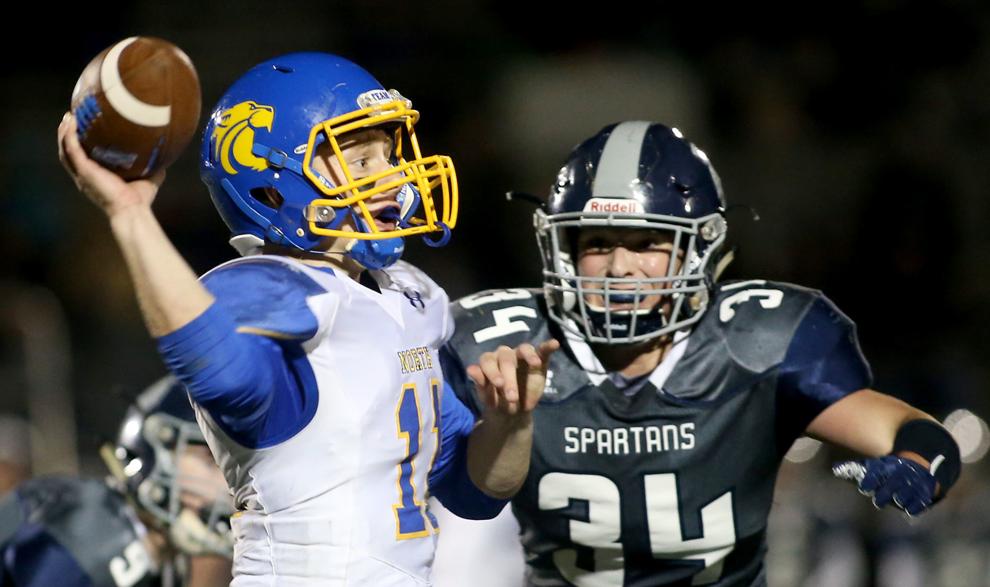 092018-North-LinnMar-031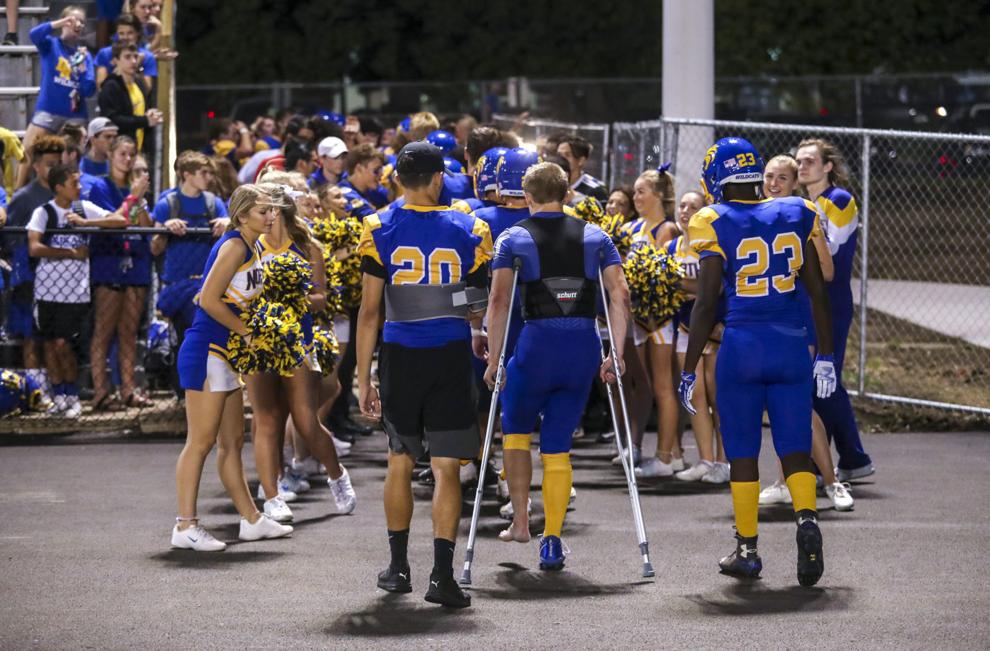 092018-North-LinnMar-006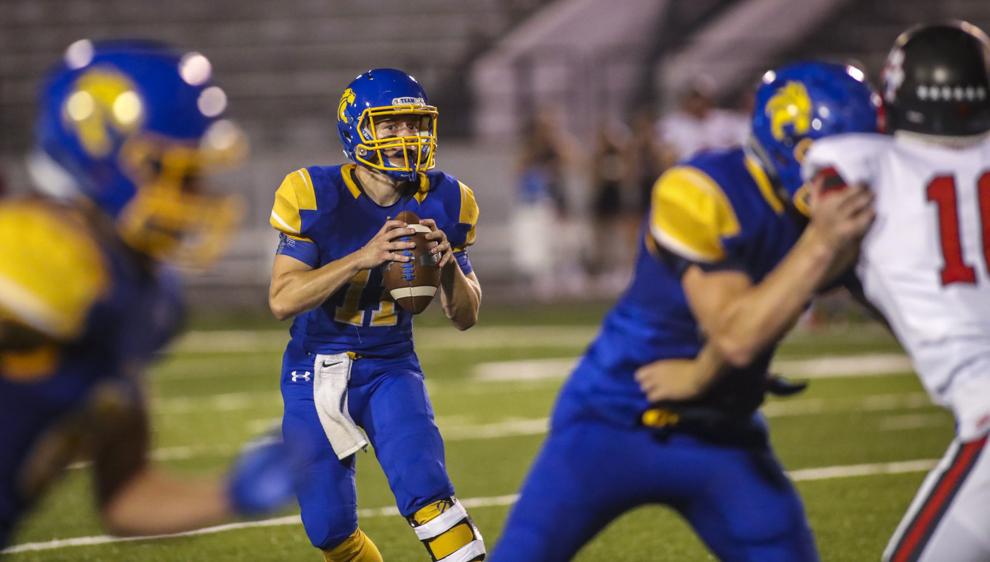 092018-North-LinnMar-002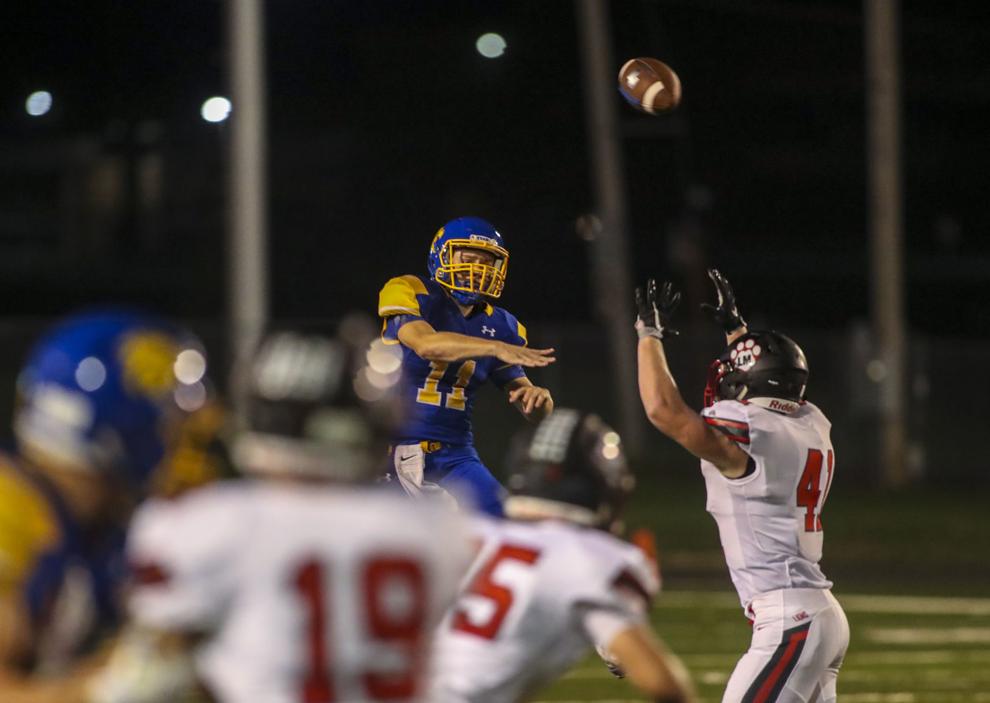 091418-north-west-fb-007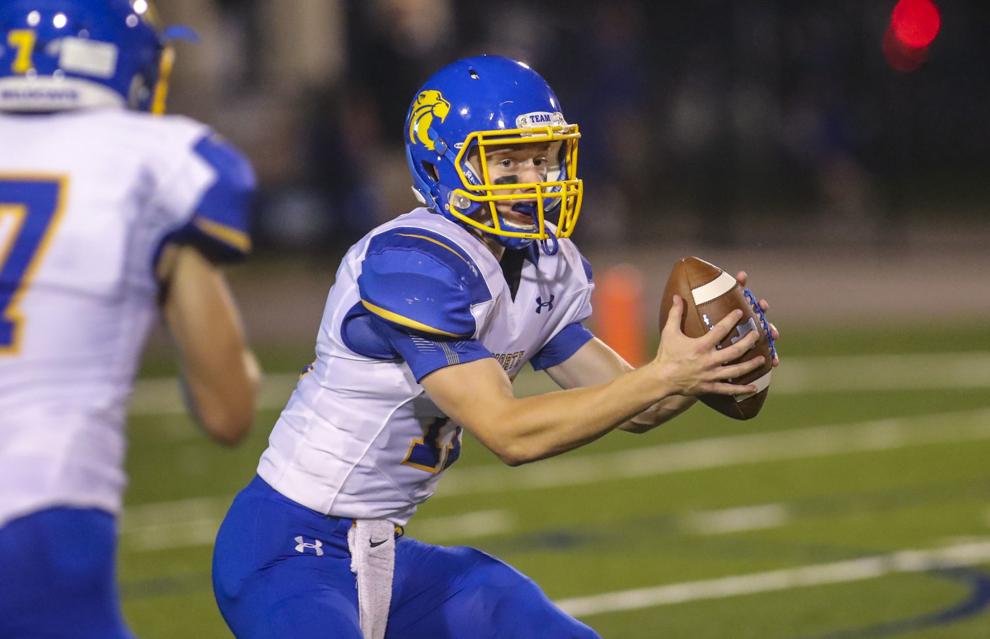 091418-north-west-fb-018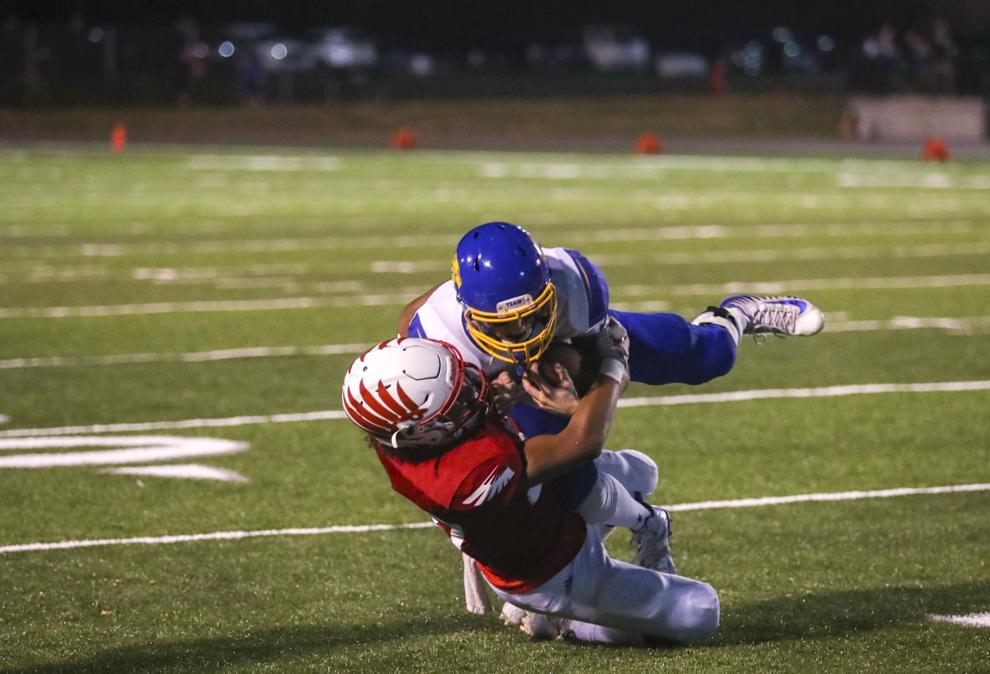 091418-north-west-fb-003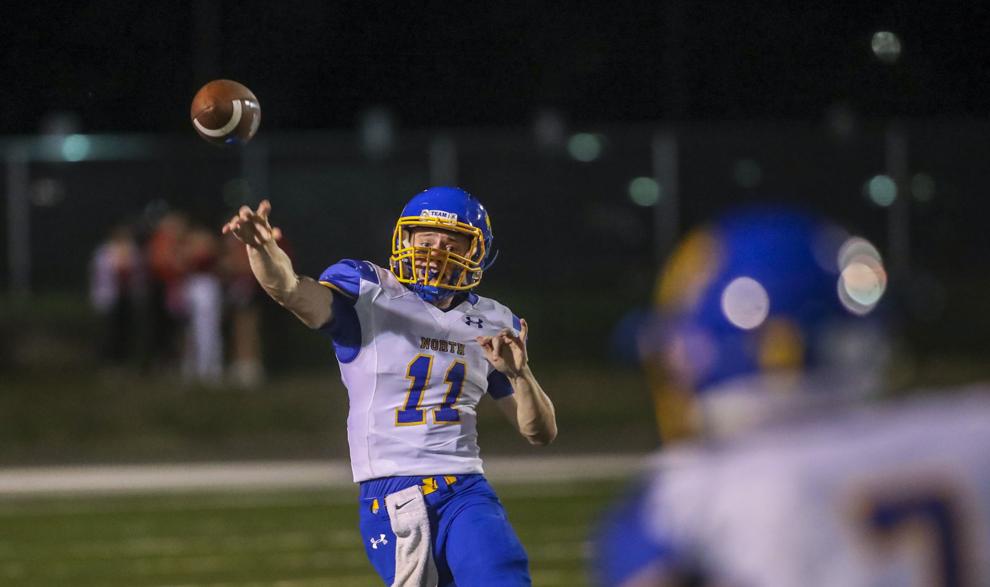 091418-north-west-fb-016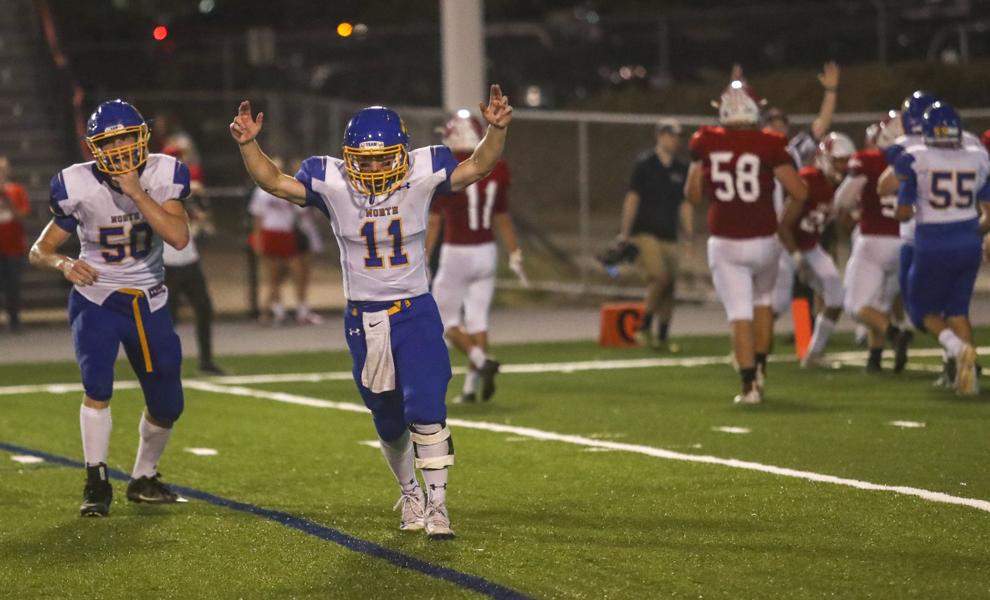 090718- North vs Central- 006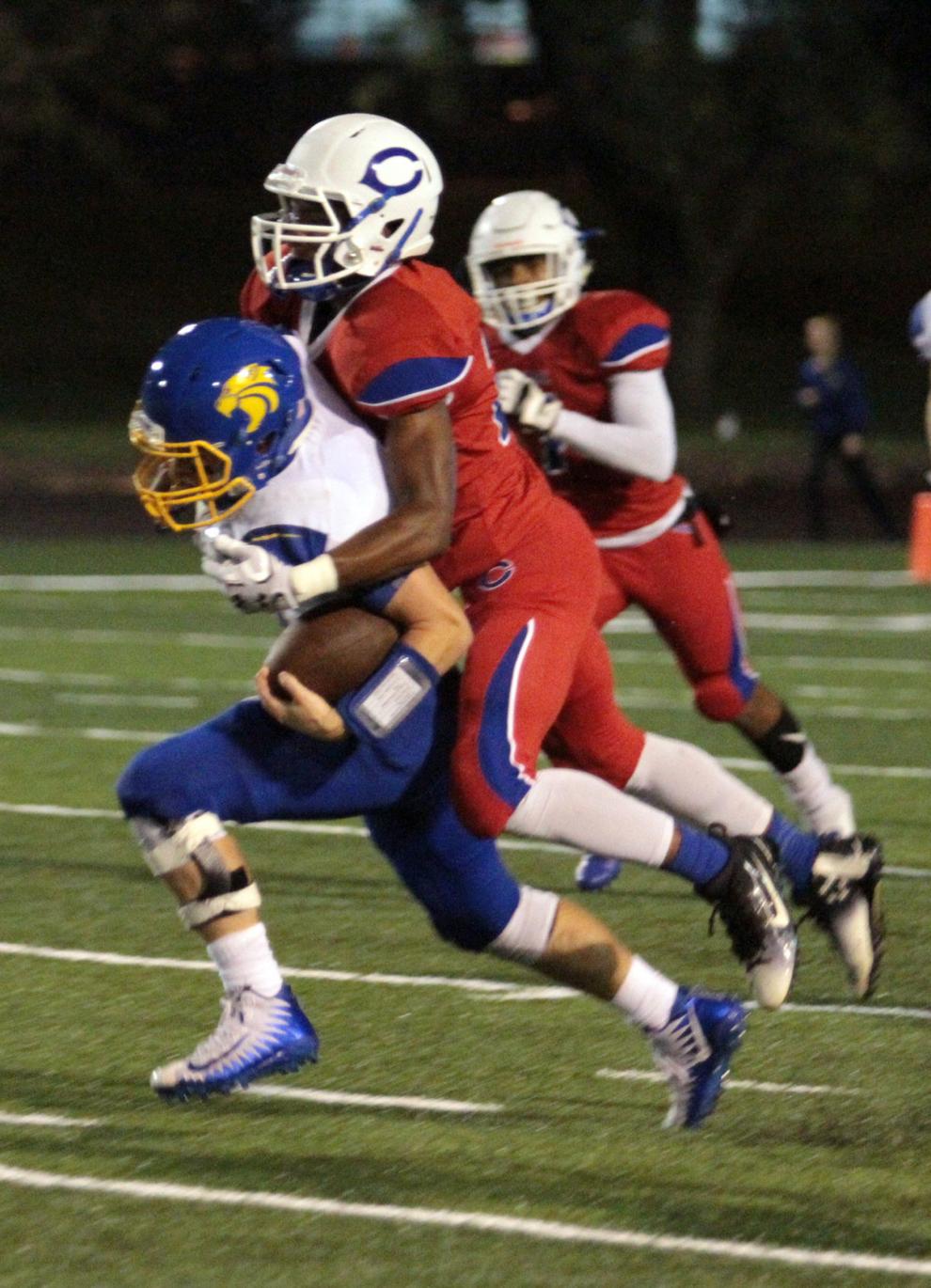 090718- North vs Central- 005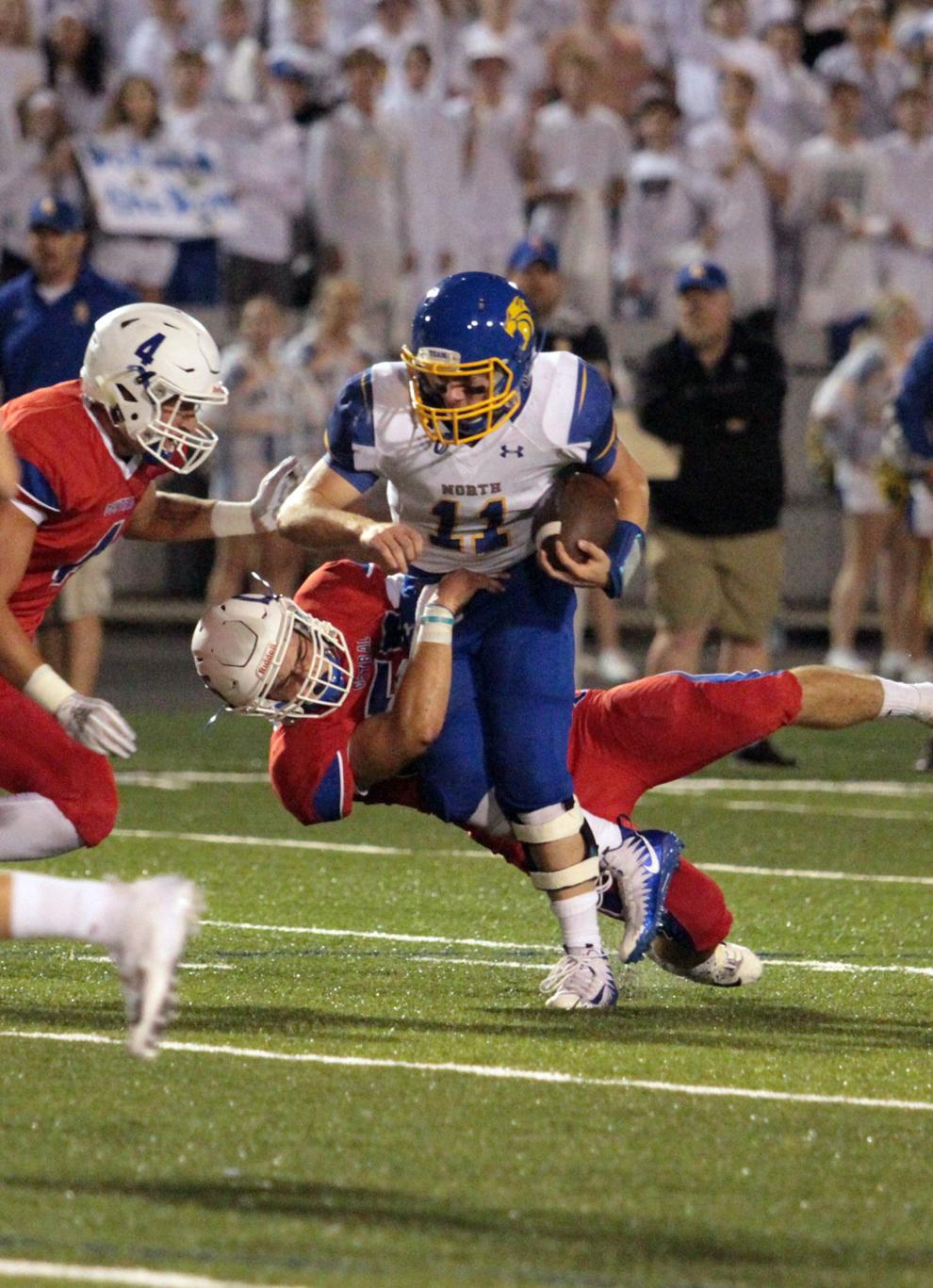 070518-qct-baseball-softball-008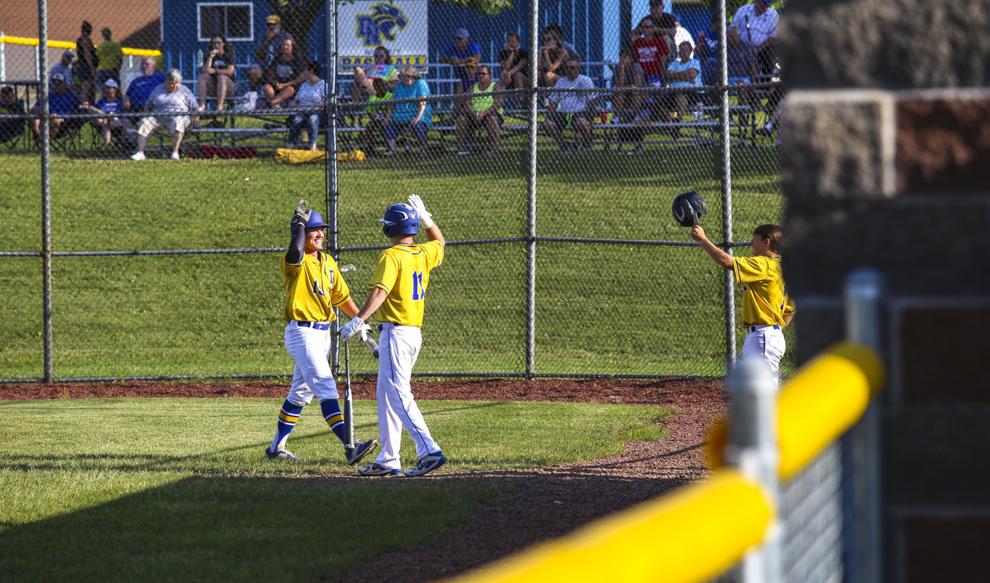 060618-qct-spt-Dub-Sr-North-baseball-011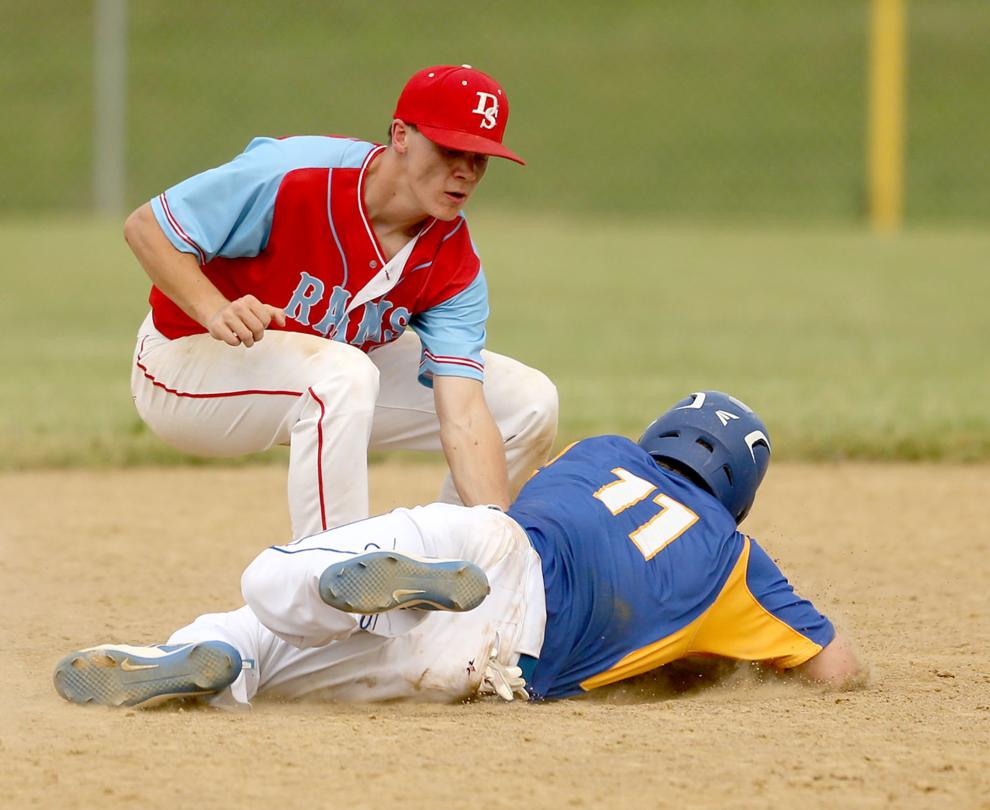 060618-qct-spt-Dub-Sr-North-baseball-008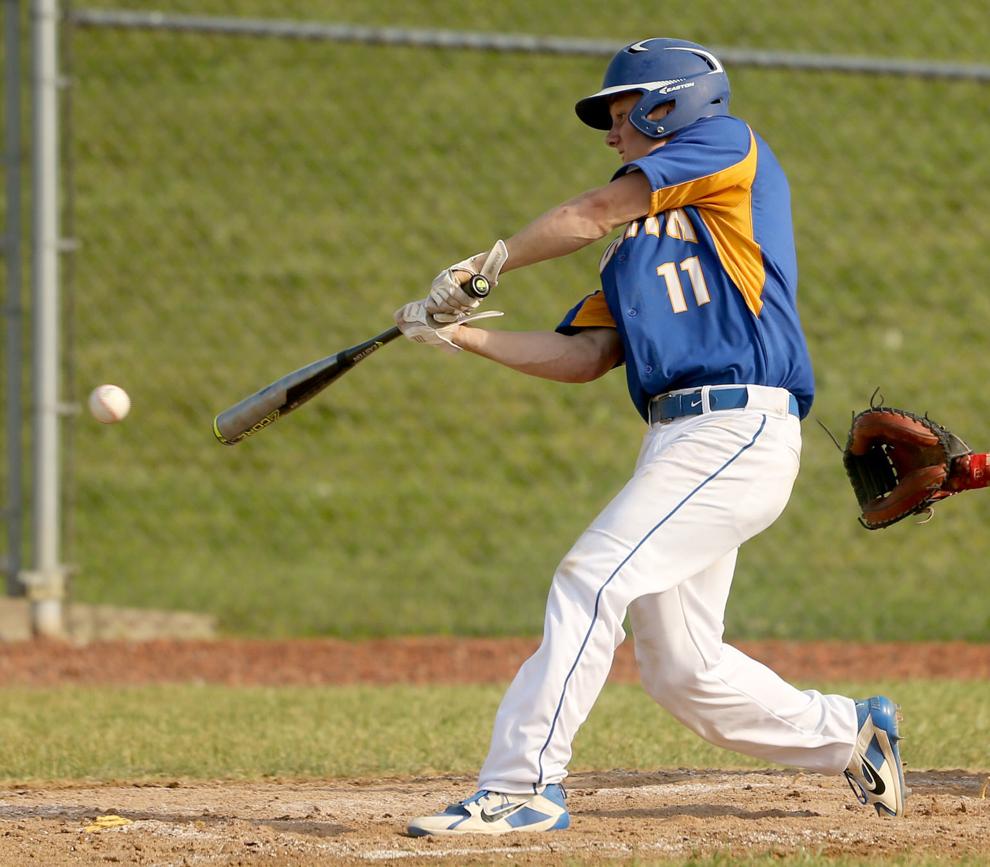 060618-qct-spt-Dub-Sr-North-baseball-013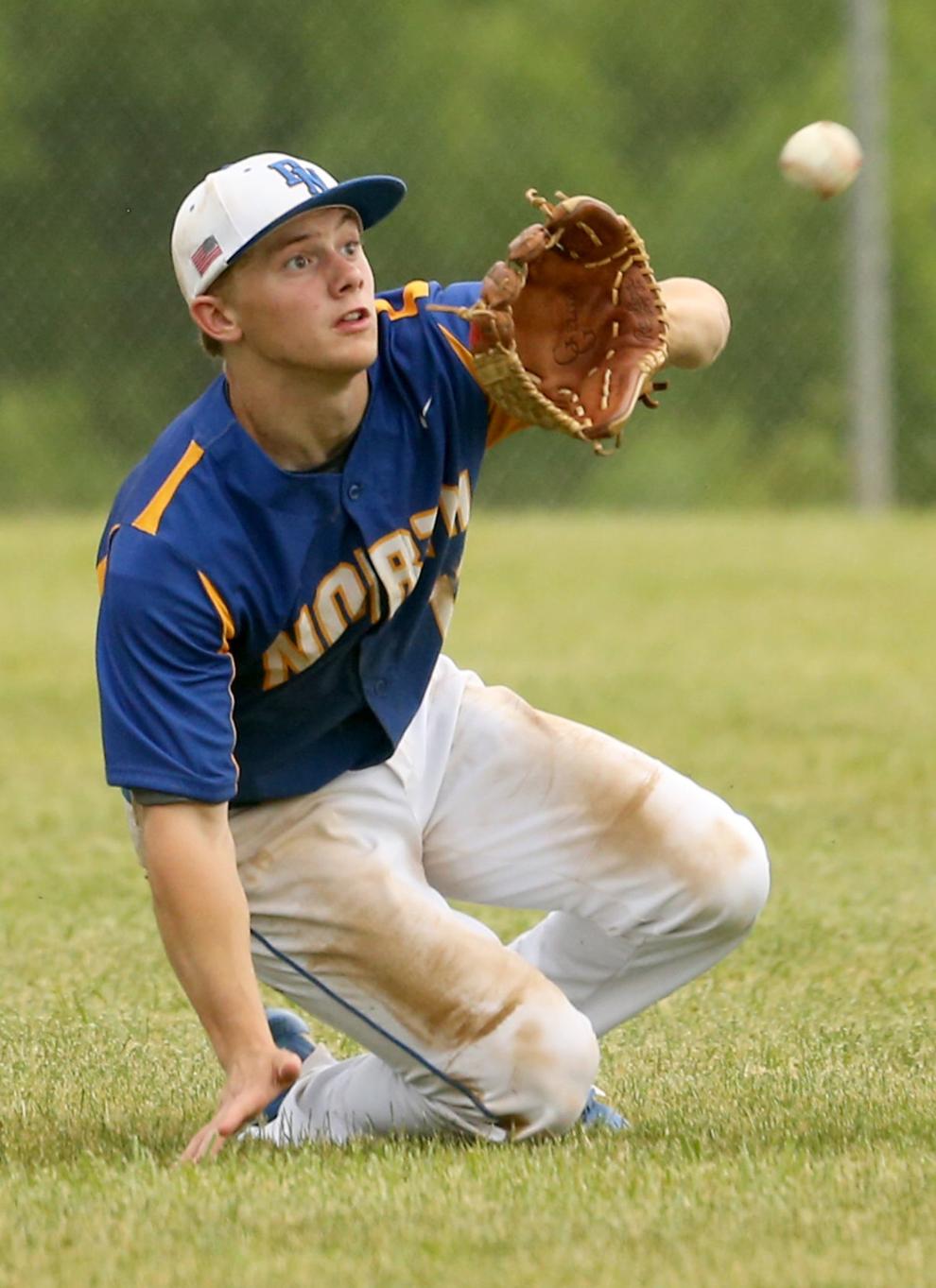 122317-Muddy-Water-Duals-017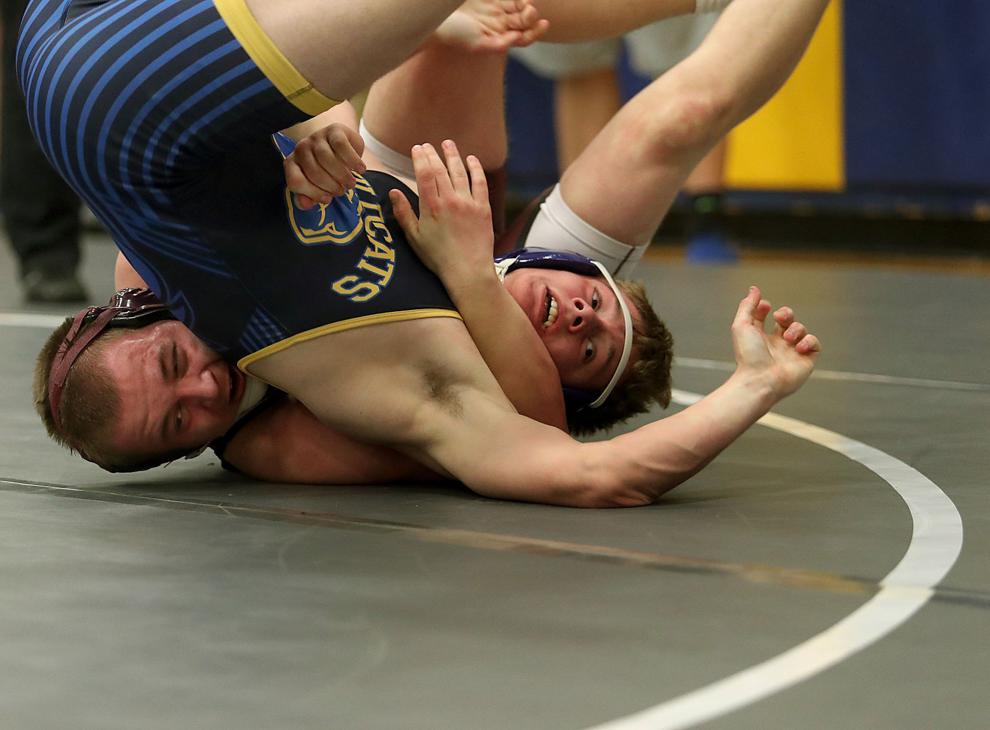 122317-Muddy-Water-Duals-018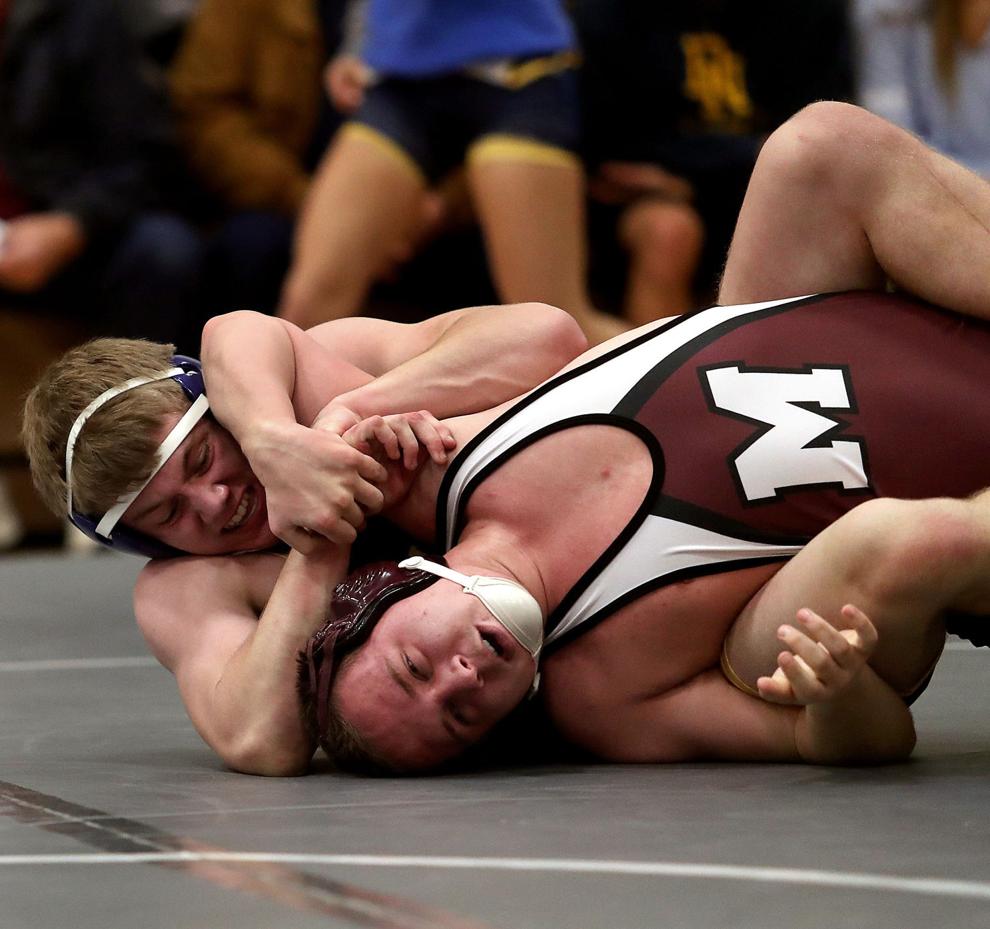 092817-North-Muscatine-FB-001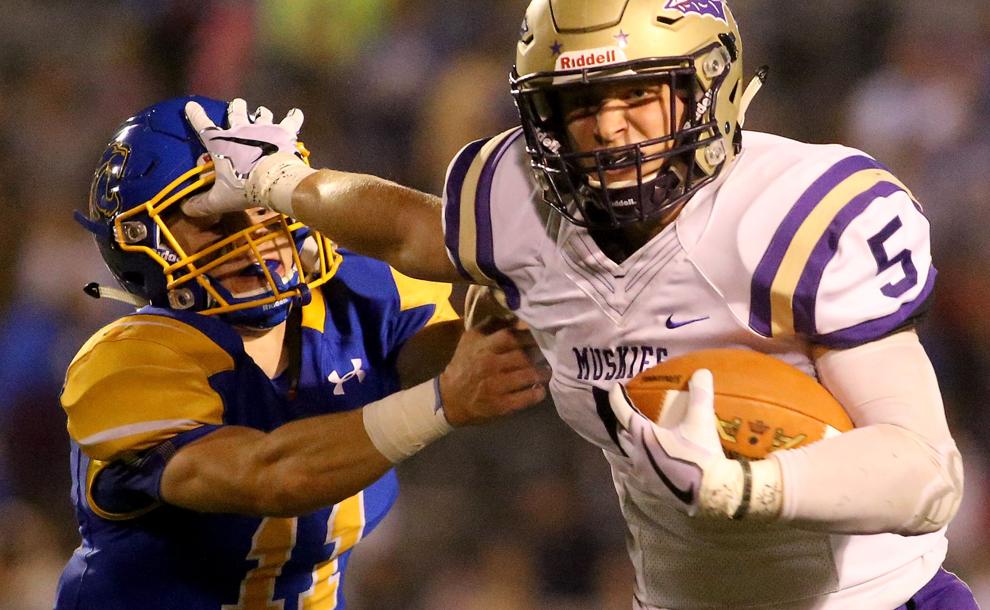 091517-West-North-FB-005